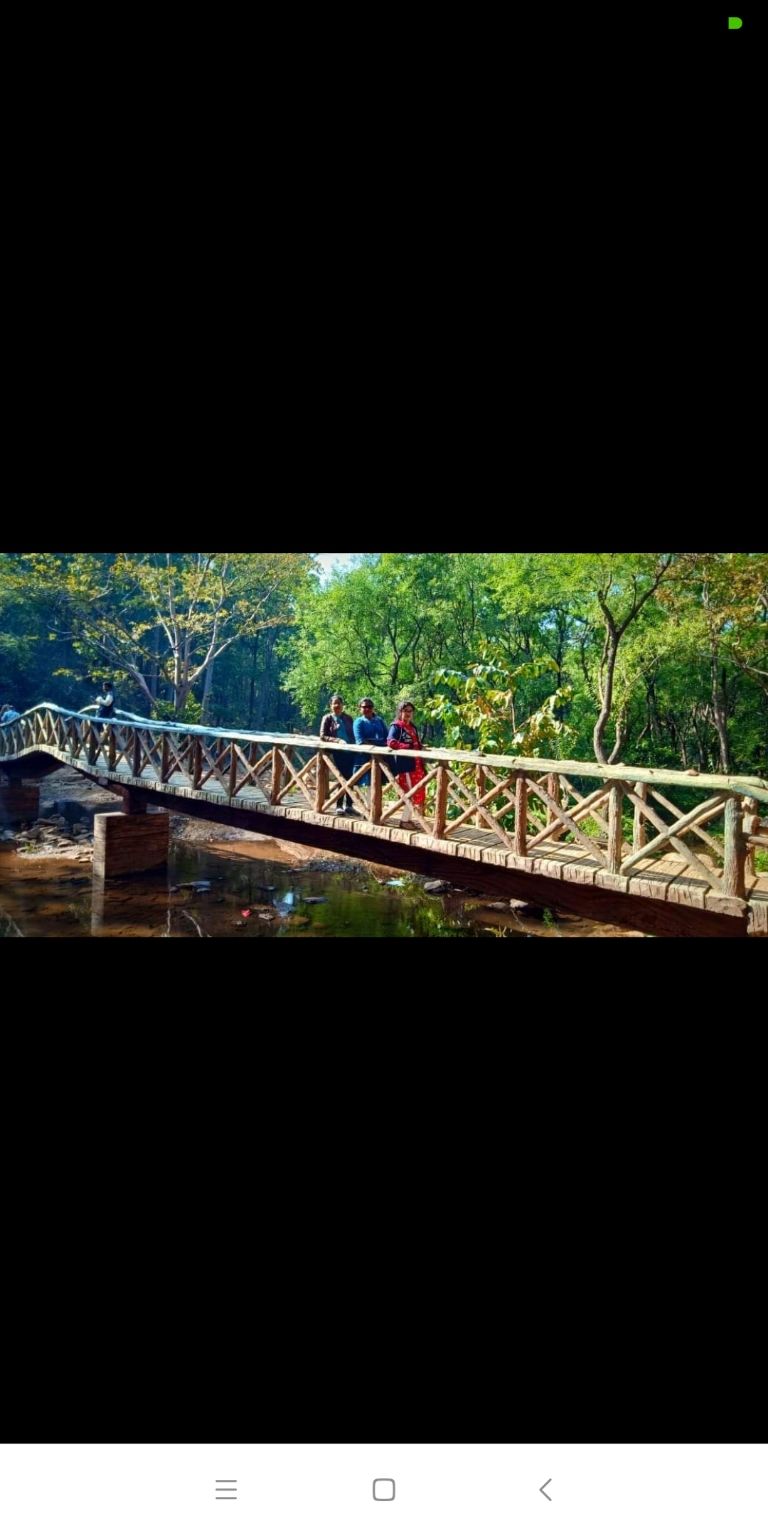 Gudguda,a well known gateway destination spot  for the picnic. It is situated in the  kuchinda block of sambalpur district of Odisha. Those who are looking for a place away for the buzz of the town..... it's a perfect option for them..... It is close to the Jharsuguda district &  takes only 1.5 hours to reach  the spot.......The Roads are fantastic after you cross Kolabira Village.......All u need is a car with a music system which not only add positive vibes but also boost your  impulse.Journey to this place is very pleasant.........You can hardly find any vehicles after Kolabira Village. This place is fully covered with dense forest on both sides of the road........As soon as you are about to enter the spot, you can find many Mango and Lichi Orchards on both side of the roads.........You can also hear chirping of birds, gushing sound of waterfall etc. You will love this place as it is a very peaceful place to spend your day away from your hectic and busy life.......Let us tell you that before entering to the exact spot you need to cross a small waterfall, which can easily be crossed if you have any four wheeler. Otherwise it will be little difficulty in crossing this in Moonson time.....This Place has three Step by step waterfalls, these Waterfall have been beautifully carved themselves through the rocks. This Place is also good for Mountain Trekking......Do not forget to carry Trekking shoes along with you whenever you plan to visit this place. .....Let us mention one more thing that the water flowing in this falls is extremely chilly, one of the main reason is because waters are hardly expose on sun rays as it is covered on all sides. Rest you can easily know more about the spot once you see the Photographs taken in that spot......
  
  MEANS TO REACH THE PLACE
By Air
Nearest airports are Veer Surendra Sai Airport, Jharsuguda(50 K.M) and Biju Pattnaik International Airport, Bhubaneswar (300 K.M).
By Train
Name of nearest railway station is Jharsuguda and around 75 kilometers
By Road
Start your journey from Jharsuguda, take Kalimandir Road ( the road goes just paralleled to Over bridge road) reach Kolabira. In Kolabira you have to take Kuchinda Road you will reach straight away Kuchinda . If you have any confusion you can ask anyone about Kuchinda Road. Reach Kuchinda take a diversion after Petrol Pump go left inside the town and turn to your immediate right and then you can find an Traffic Police booth in middle of the road, take Left from that and drive straight till you reach Kusmi. After reaching Kusmi you have to immediate right after one primary school and drive about 10 k.m. to find a board of Gudguda there you have to take a right turn to reach Gudguda Spot.