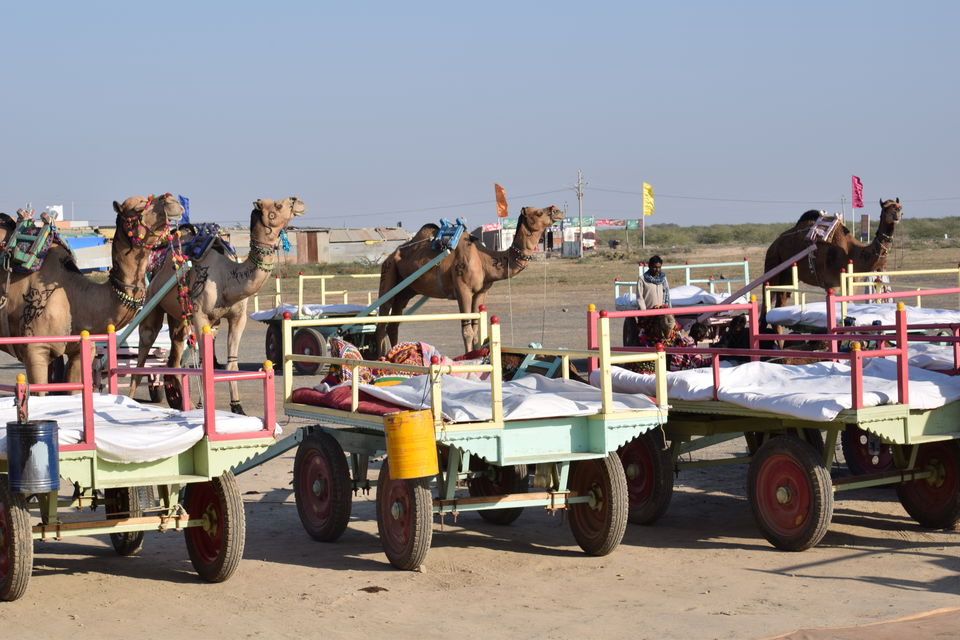 In this Blog/trip i would let you know the minimum cost and the itinerary of my trip to RANN UTSAV IN Kutch which is held every year in the winter months of OCTOBER TO MARCH.
People from all over the world come here to witness this beautiful initiative by gujarat government and i would say this trip was one of my best trips i have ever been to and yeah ofcourse the arrangements were soo soo good that it was very sad leaving this place..  You can book your packages from the official site of Rann utsav i.e rannutsav.com as this would be very convenient and very safe.. people tend to try to book from other sites as well but i dont recommend this to you as there have been many problems faced by them.. so the best way is to book from the official site only as given above.  below is the 3 day itinerary of my trip which would help you book the tickets and understand what is it all about.. 
DAY 1- we departed from vadodara to ahmedabad at 7pm in the evening as our train to bhuj ( nearest railway station and also the starting point of the tour to kutchh ) was at 10 pm.. We reached bhuj at 7am in the morning and had to seat in the waiting lounge of rann utsav which was specially designed for the tourists who have booked from their site and that tent was well designed, well equipped with sofas, washrooms, fridge etc.. we had to sit there for sometime before a tempo traveller takes us to the tent city ( i.e rann utsav site ) which was 20km i guess from the station.. 
the same day at around we reached the tent city, and it was huge and well built i would say.. very neat and we then and there checked in to our tent.. 
in the evening we went to see the sunset through a camel ride to the WHITE DESERT OR THE WHITE RANN and we enjoyed our time there.. 
dinner at the the tent city was pureveg with delicious Gujarati thali. No non veg items.. 
DAY 2 - at around 5pm we were to go see the sunrise point in  the white rann and when we were back we had freshen up and we had gone to some shopping things in kutch.. 
we completed our day and there was a musical programme arranged for all of us and folk singers were up there to sing the kutchii music which is very famous..
DAY 3 ( DEPARTING DAY ) - we weretaken to a small handicraft market before we were left at the station.. dont buy anything from the handicraft market as it is way too costly then outside market so try avoiding buying.. so this way we completed our day and we went to station to complete our journey and came back home..