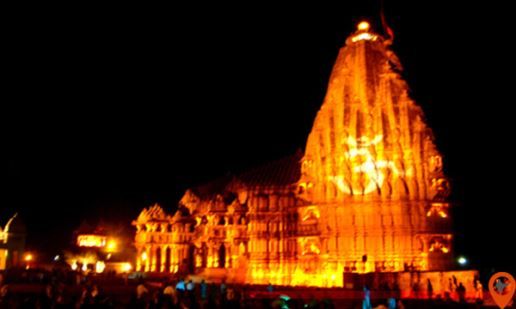 We decided to end 2017 by taking a family vacation to Gujarat the most diverse state. It is religiously rich and also has unique topography and heritage monuments. Gujarat has most unique and amazing food as well is famous for its rich cultural history.
We kick started our journey from New Delhi by taking morning flight to Ahmadabad. It takes 8 hrs to reach Somath from Ahmadabad to by road and we witnessed true rural beauty. Gujarat takes its tea very seriously; everyone here prefers strong tea along with delicious snacks like Khakra, Fafda, Jalebi. We finally reached Somnath in afternoon and got ourselves checked in into The Fern Residency Somnath.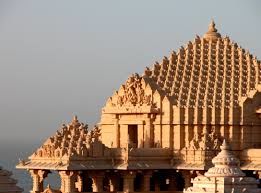 There are two temples in Somnath one is new other is old. We visited new one at aarti time and saw spectacular and magnificent laser show. Lying on the shores of the Arabian Sea, this temple has been destroyed then reconstructed on number of occasion and finally after India got Independence. Each year millions of devotees seek the blessing of Lord Shiva at Somnath, rated one of the top temples in India when it comes to religious significance.
Somnath is the first and most sacred of the 12 Jyotirlingas of Lord Shiva. According to the legend the Hindu moon god known as Soma built a temple entirely of gold to pay reverence to the lord's glory and compassion and the temple came to be known as the Somnath Temple.
Next day morning was spent doing Maha Pooja at old temple where lord shiva was bathed with various herbs, water and milk. The Pooja took 2 hours and after that we headed back to our hotel for some rest and lunch. After lunch we visited Triveni Sangam where 3 rivers Hiran, Kapila and Saraswati meet.
The evening in Somnath was spent basking sun and enjoying beautiful sunset on beach. You can enjoy camel ride or horse riding on beach along with munching on local Gujarati bhel and coconut water. It offers wonderful escape into the roaring silence of nature.
A visit to Somnath can be worth it. This was our first destination of our 9 day trip and from Somnath we headed to Dwarka.
.....to be continued