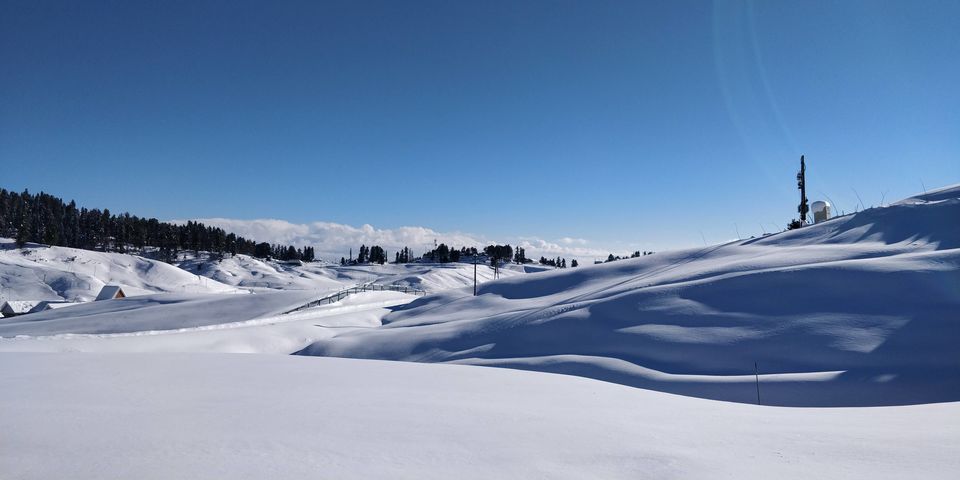 Cold Night, large Sweaters, warm Tea, soft Socks.... That's all you need for a perfect Winter Vacay. Winter is coming soon, and so our desires to be in snow. Featured in plenty of yesteryear movies, Gulmarg is a wonderful hill station that has the capacity to leave anyone awestruck.
In fact winter in Kashmir is challenging. Kashmir thrives in a dreamy surrounding. The entire valley is covered with a blanket of snow. Life comes to a halt during winters as one can't find too many people around. Stunning escapades loom largely bejeweled with imposing mountain peaks in the backdrop, and partially frozen pine trees cut the picture of a mesmerizing sight around.
Gulmarg in Kashmir is a power-packed destination and for a reason its called as 'Heaven on Earth'. Listing so many things you can do here and how to reach here!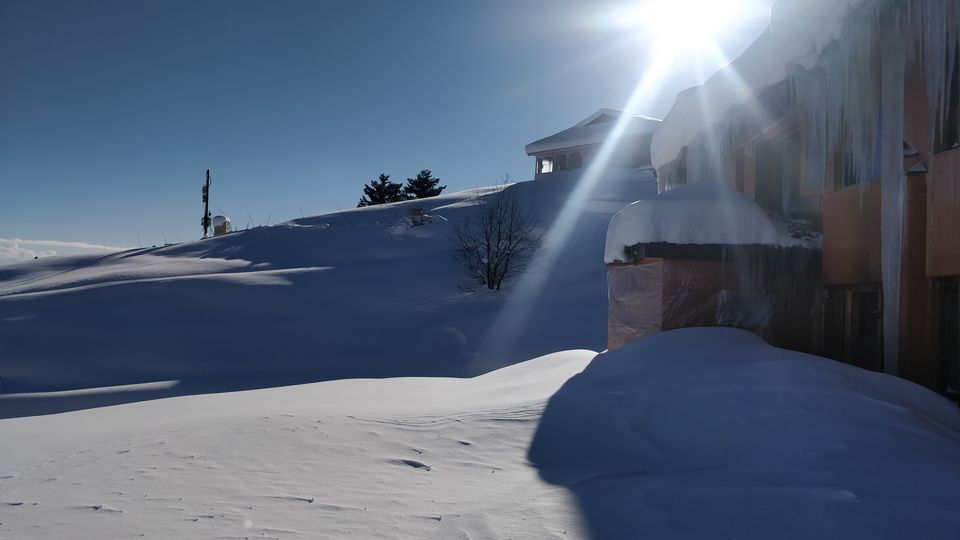 Srinagar to Gulmarg by Car

Book a taxi from Srinagar to Gulmarg, in December-January since its snowing 3-4 times a week and roads are all covered with snow, so taxi can't go all the way to Gulmarg and needs to be changed at Tangmarg. From tangmarg the taxi's have chained tyre to be able to drive in roads covered with snow. Also, you can take warm jackets, snow gloves and snow boots on rent from Tangmarg.
It was -7 degrees in Daytime when we were in Gulmarg in January. Rented warm jackets to keep ourself warm at high altitude. It took around 3 hours to reach Gulmarg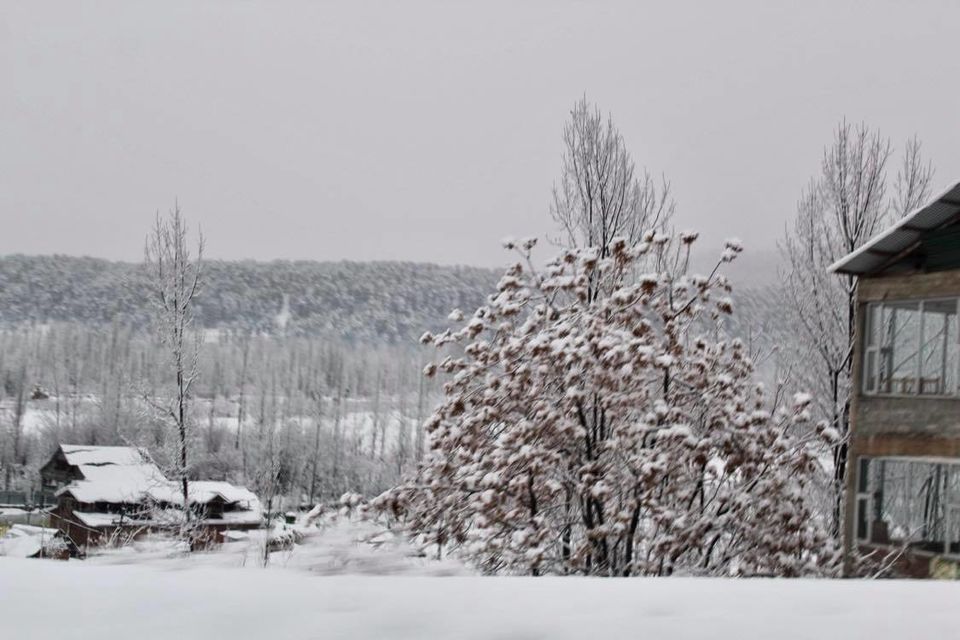 Once you reach Gulmarg there are so many snow activites to do.
1. Gondola Ride : While being in Gulmarg if you are missing Gondola Ride then the trip is incomplete. Cable car ride here is Asia's longest and highest cable car. And with the view of mountains in snow blanket it gives mesmerizing view.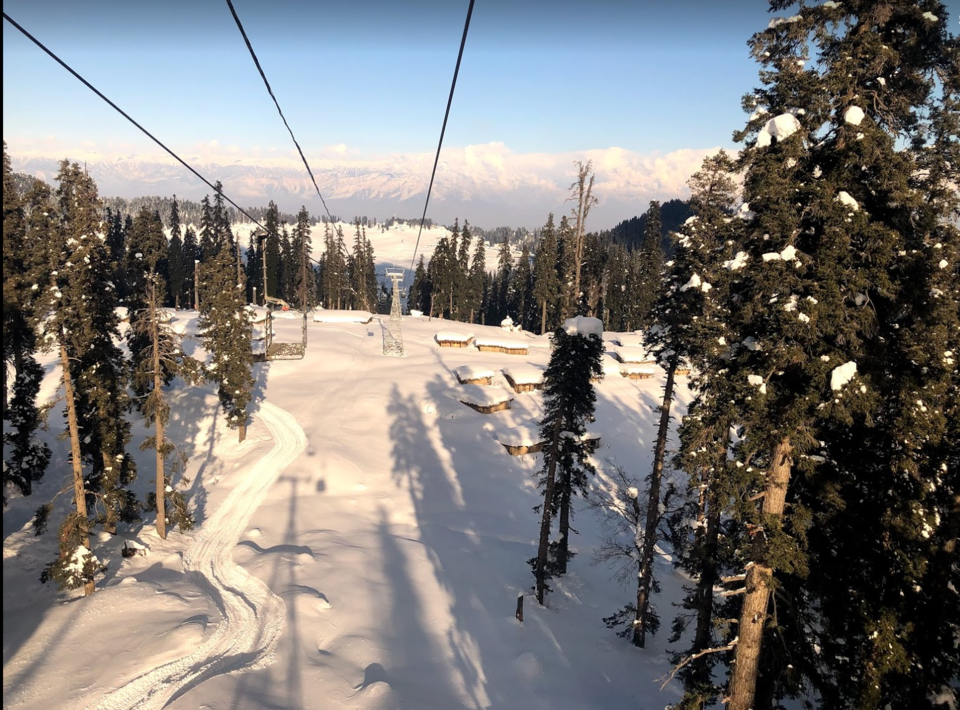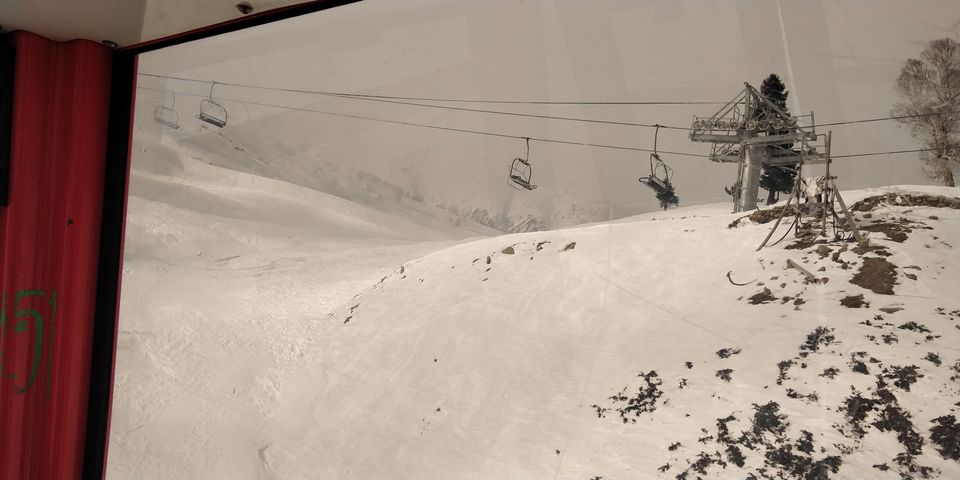 There are 2 phases for it, Gulmarg to Kongdoori and Kongdoori to Apharwat Peak. The first phase of the ride takes around 9 minutes while the second takes about 12 minutes. In January, there is so much snow in Phase I that you can skip going to Phase II as it becomes more difficult up there. If coming in other seasons, you can plan to visit Apharwat lake as well.
2. Sledge Ride : As you reach Gulmarg you would be approached for taking sledge ride. Be aware of huge price asked and bargain before booking it. Its a good experience all together to take a big round and speedy ride on sledge.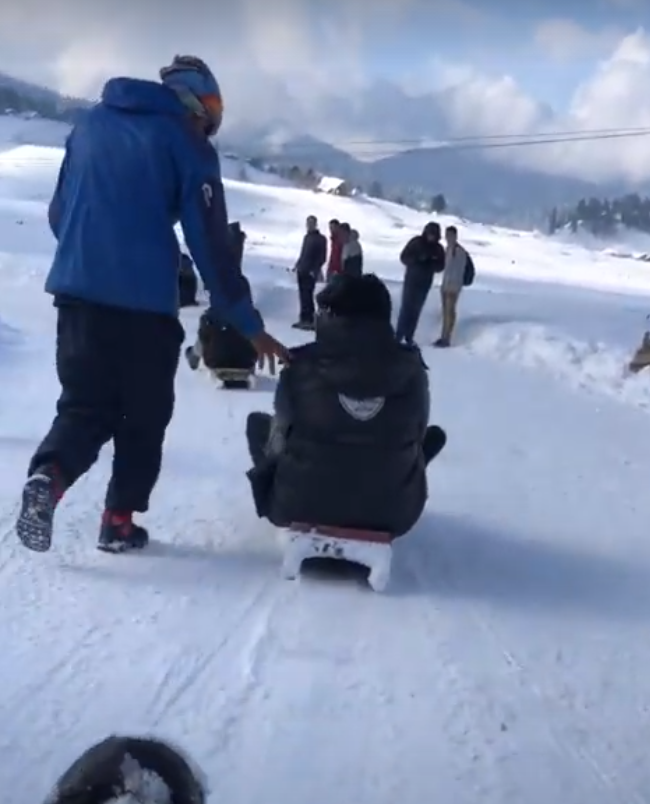 3. Skiing: When you reach Phase I of Gondola Ride at Kongdoori you can opt for a fantastic skiing experience. It costs around 700-1200 as per time you want to do it for.
P.S: Don't worry if you don't know how to do skiing. They will teach you and hold your stick as well but its fun to fall in snow as well :)
4. Snow Biking: This is an interesting snow experience. To come back from Phase I you can choose to either be back via Cable car or you can opt snow biking. It slides pretty fast but it is super fun.
Charges are around 1000-1200 Rs per person.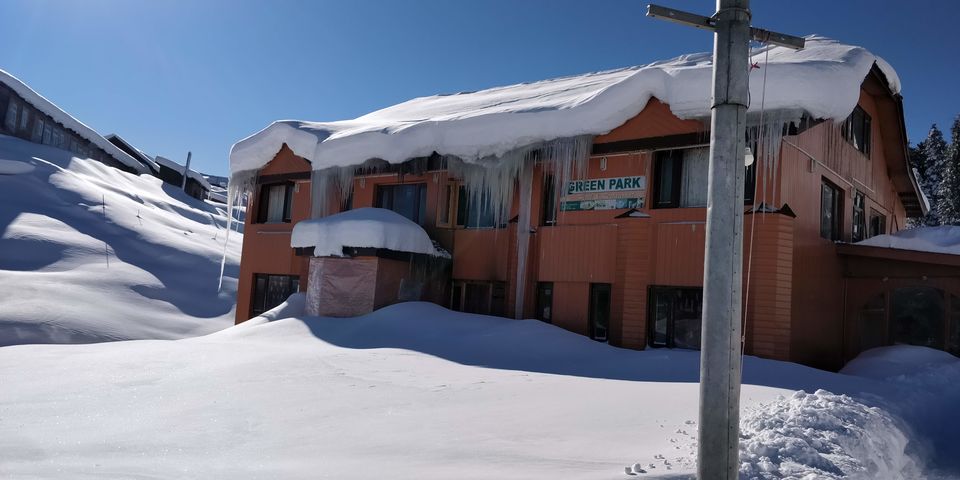 While you are at Kangdoori or Phase 2, spend some time in snow. Take a walk. Build snow man and do try free fall in snow. Its the finest snow to play with.
Have snow much fun!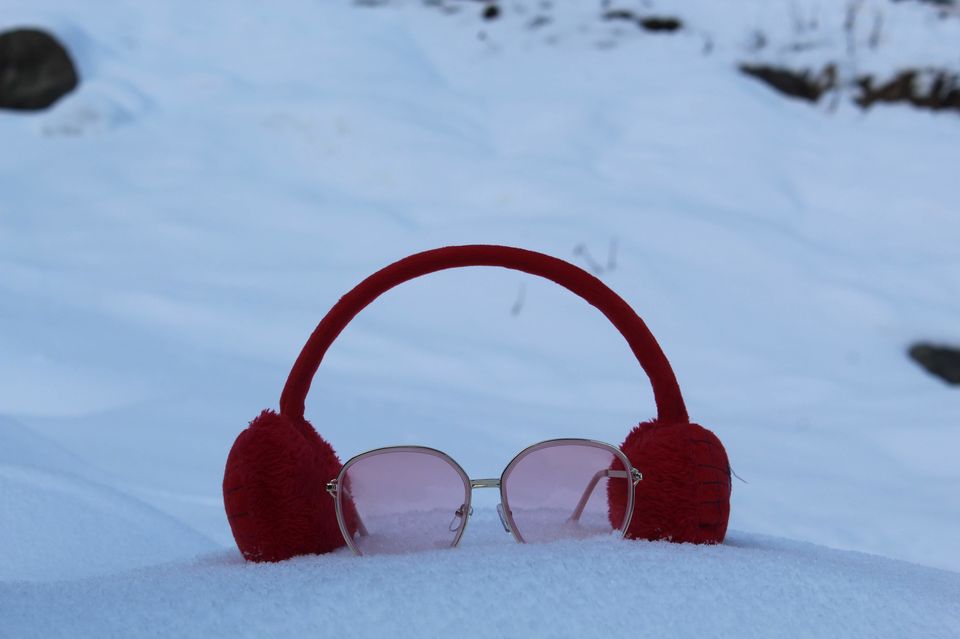 Earn credits and travel for free with Tripoto's weekend getaways, hotel stays and vacation packages!