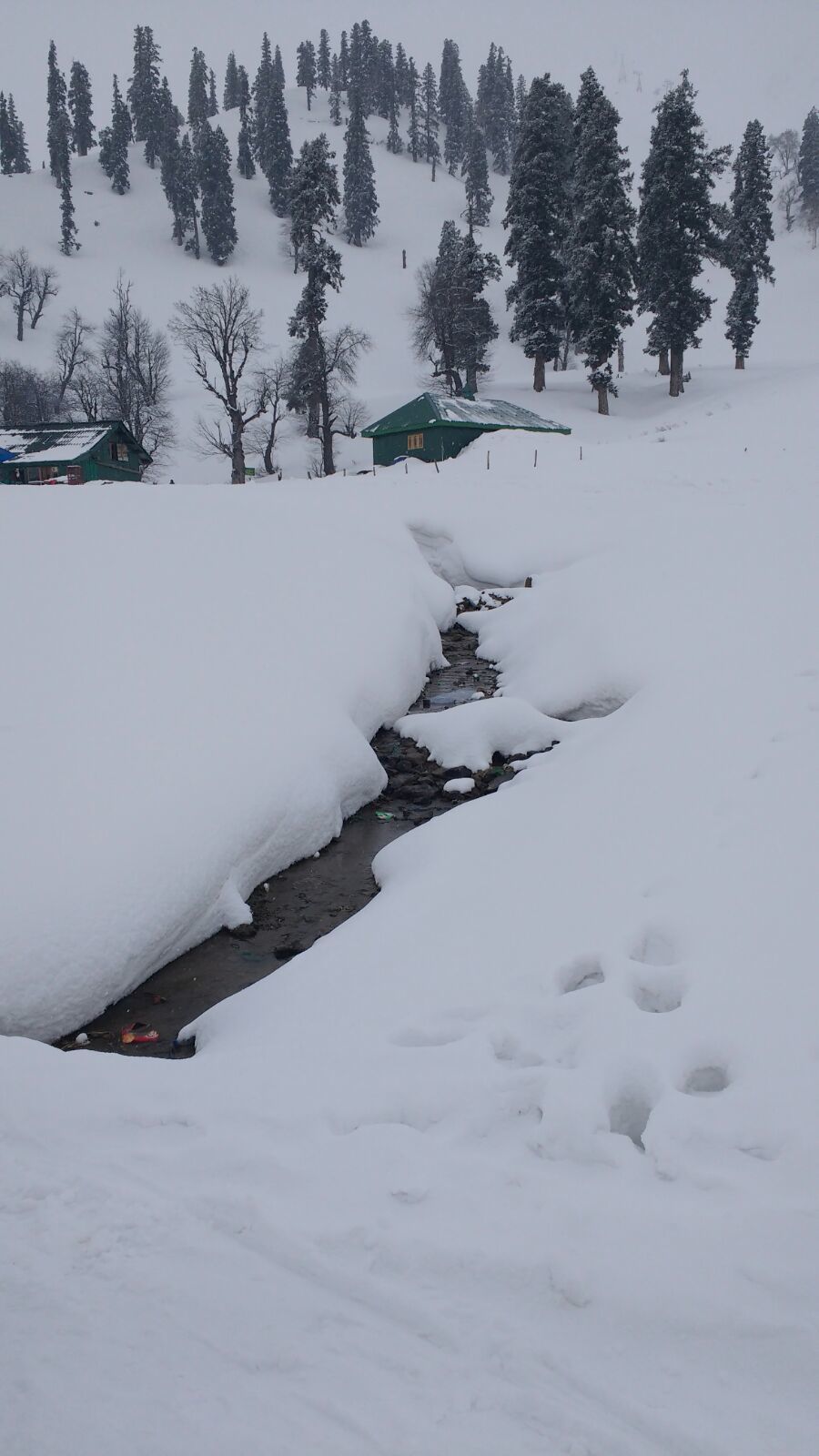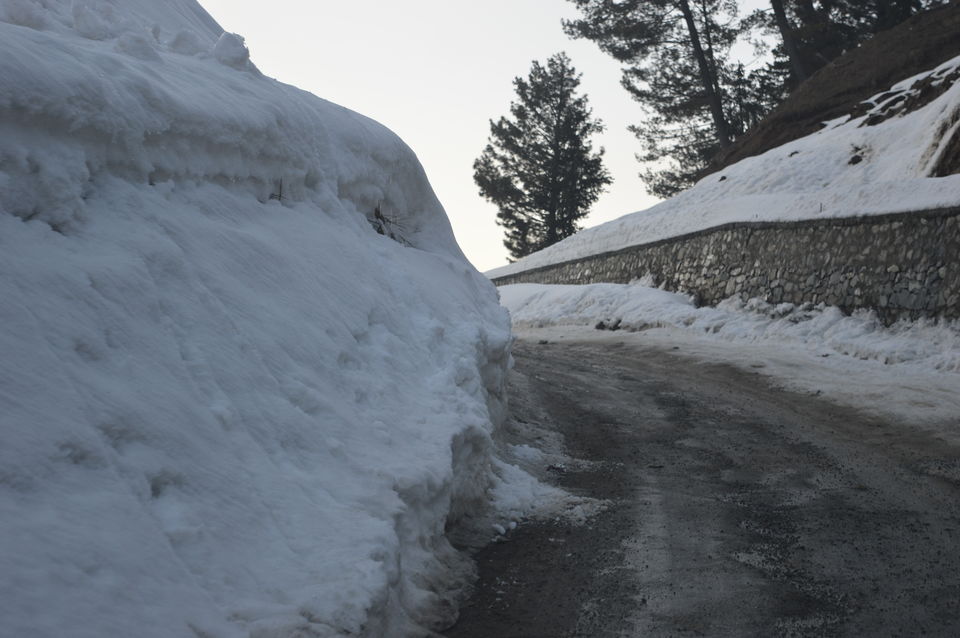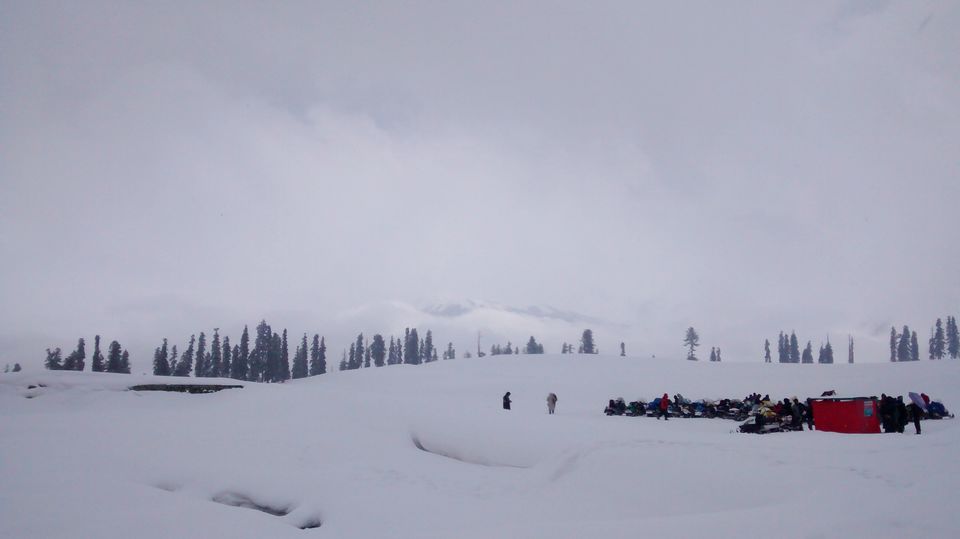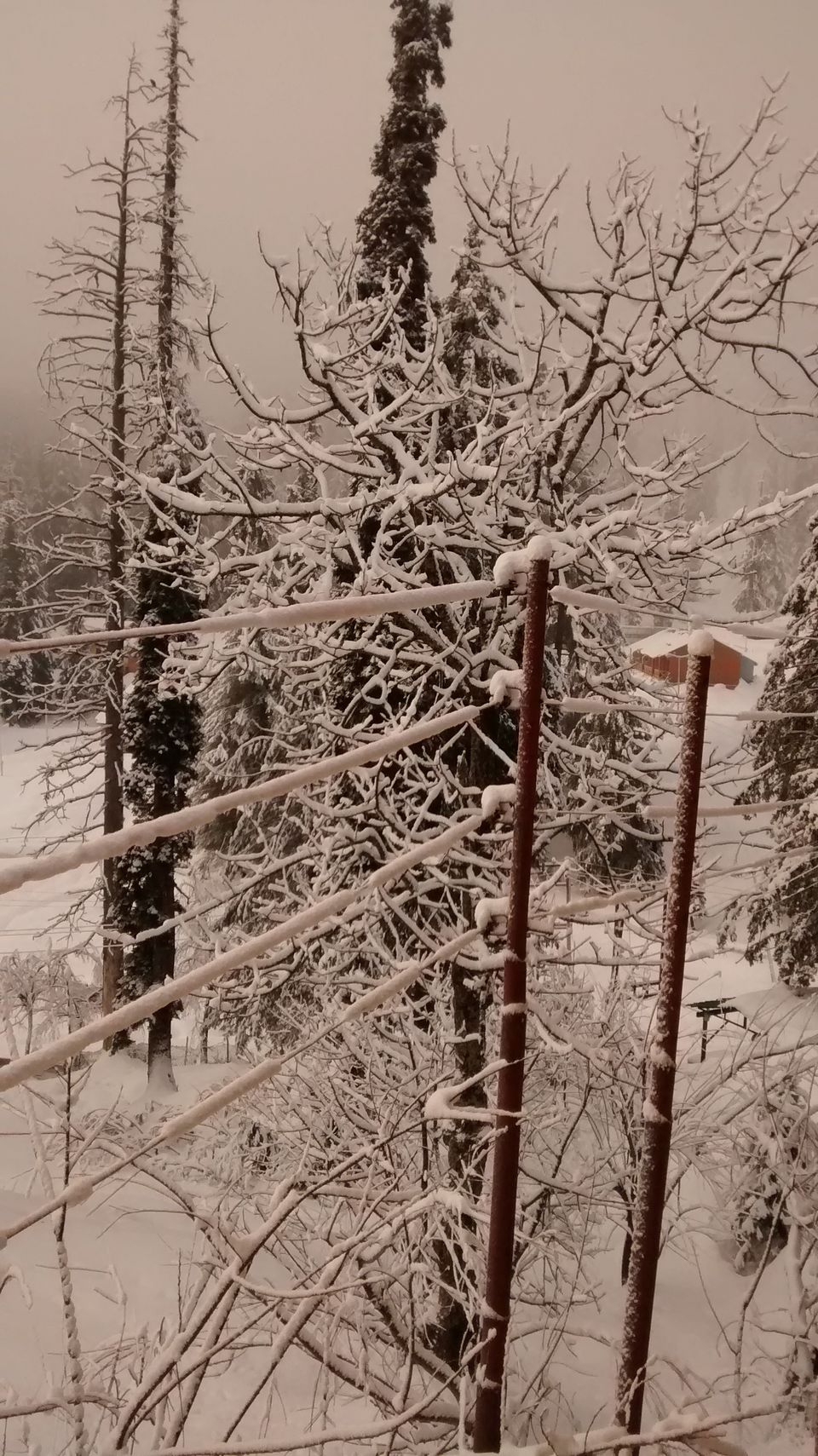 A trip of a lifetime cannot be described in words; it gets etched in your memories for life. Gulmarg is one of the few places from where you would not want to come back. It is undoubtedly a heaven on earth; a place one can fall in love with!
We landed at Srinagar airport on a sunny afternoon in the month of February and headed straight to Gulmarg from there. On the way, one can find apple and walnut trees bordering the roads. They normally bloom in the month of July. Each one of us was eagerly waiting to catch a glimpse of snow and when we were 15 kms before Gulmarg, the first sightings of snow made us jump out of our seats. We were intimidated by the white carpet of snow and curvy roads beautifully lined up with pine trees.
And this was only a beginning.It was only when we reached Gulmarg that we realized the enormity of Mother Nature's phenomena called snow fall! The place was already laden with layers of previous snow falls. We were staying at The Meadows, a lovely piece of wooden architecture both outside and inside. We spent our first chilly evening sipping on hot Kahwa at the hotel.
Every frame of Gulmarg is like a wallpaper image. We enjoyed the snow fall, next morning and then stepped out to take our Gondola ride. White was the only color evident all around which covered the smallest of the leaves on trees, branches and even the electric wires. The snow made it very slippery for us to walk with the normal sports shoes and we decided to rent leather boots. Gondola ride is definitely a must try. The cable car takes you to the Apharwat Mountain and on the way you cross by tall pine trees and snow covered huts.
We tried out skiing as Gulmarg is known for its skiing ground in this time of the year. Our 'snow woman' became popular amongst the tourists around. It took time for me to realize and absorb the beauty of that place in that short while. When you are walking on 2-3 ft of snow cover overlooking a huge mountain covered with 'white' trees, it is difficult to not fall in love with the peace and serenity of the place. Since the weather was getting a bit rough, we decided to head back towards the hotel and took a small sledge ride to the market area.
That evening was a bit colder than the previous one; and we woke up to an even more snow the next morning. We got to know that there was a snow storm last night. We had never imagined the consequences of a snow storm and when we stepped out to take pictures we realized that not a single portion of land was left out from the white cover. Every inch of roof, stairs, cables and road was laden with snow. Finally, we saw sun shining upon Gulmarg, snow slowly melting out, falling off the roof, ice rolling off the cables and rays of sunshine glowing in between the branches of pine trees. We said our goodbyes, walked slowly (at times slipping!) towards our cab and drove out.
A few places in life are always worth a lifetime and Gulmarg is one of them! A truly mesmerizing experience for a traveler; Gulmarg is unquestionably one of the most beautiful places on earth!