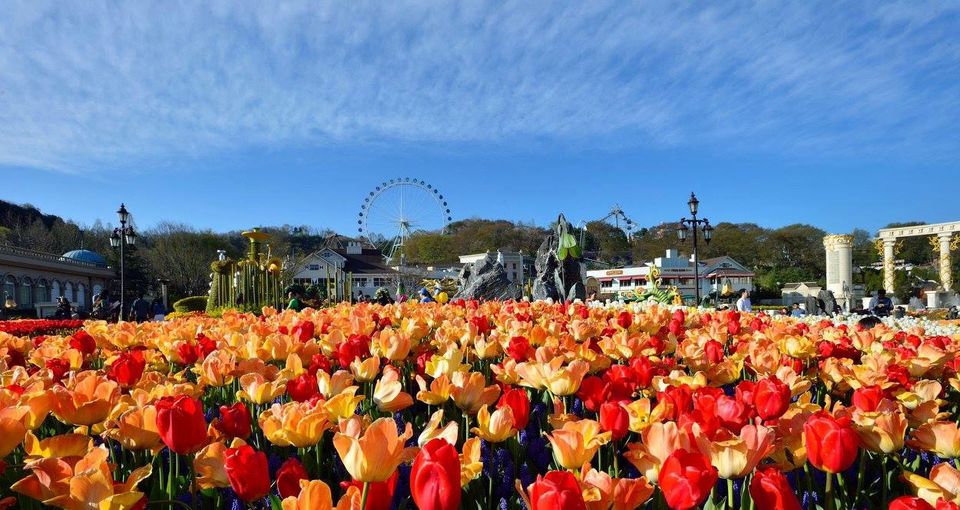 What would be your first thoughts if we suggest you to choose Gyeonggi in South Korea as your next travel destination? Would you start thinking about those extremely-militarised borders between Republic of Korea—as it's officially known—and its neighbour in the north? Or you picture yourself thoughtfully exploring a highly-advanced facility with futuristic machines and gadgets that remind you of that hi-tech lab from the last Hollywood movie you watched? Well, we love to break it to you that Gyeonggi, as a travel destination, is much beyond our imaginations and expectations.
Going by what Miss India Grand 2018 Meenakshi Chaudhary says about her experiences in the southern part of Korean peninsula, Gyeonggi is one spectacularly diverse province in South Korea where manmade marvels blend as perfectly with the nature's splendour as they should. Therefore, we decided to dig in and pick major possible reasons why this beauty queen from India strongly recommends all travellers to plan their next foreign trip to South Korea.
Enchanting theme parks
Theme parks tend to awaken the child in you, and South Korea is home to many of them. Located in Yongin city of Gyeonggi province, Everland is one such theme park which is not only the largest in the country but also one of the best in the world. If you are a big fan of such fantasy worlds where adventure and fun come together for your entertainment, Everland in Gyeonggi is the place to be.
Divided into 5 different zones, this theme park offers various attractions including rollercoaster rides, speedway for car racing, animal-themed rides, the eminent Ferris Wheel and what not! And that is just the tip of an iceberg. See, how happy these Indian beauty queens look while they enjoy time at Everland.
Tip: When in Gyeonggi, you can also visit Korean Folk Village—the cultural theme park.
For more information, visit this link.
The DMZ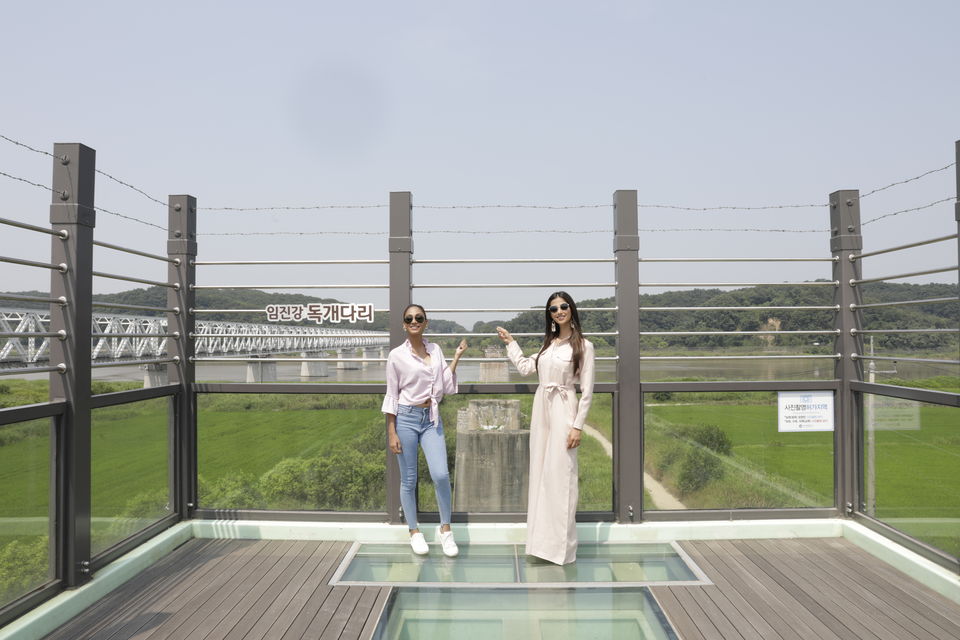 An approximtely 250-km long and 2-km wide strip of land is the military-free protected land as per the historic agreement officially signed by North and South Korea on July 27, 1953. However, in a stark contrast, the area beyond DMZ is one of the most heavily-militarised zones in the world.
With almost zero human interference, this stretch of land is now home to a variety of flora and fauna. This was created as a result of the bloody war that once ranged between the two Koreas. The DMZ Peace Train that originates from Seoul can take you this intriguing land that divides the Korean peninsula in two halves.
Visit official website of South Korea tourism to get detailed information.
Awe-inspiring futuristic technology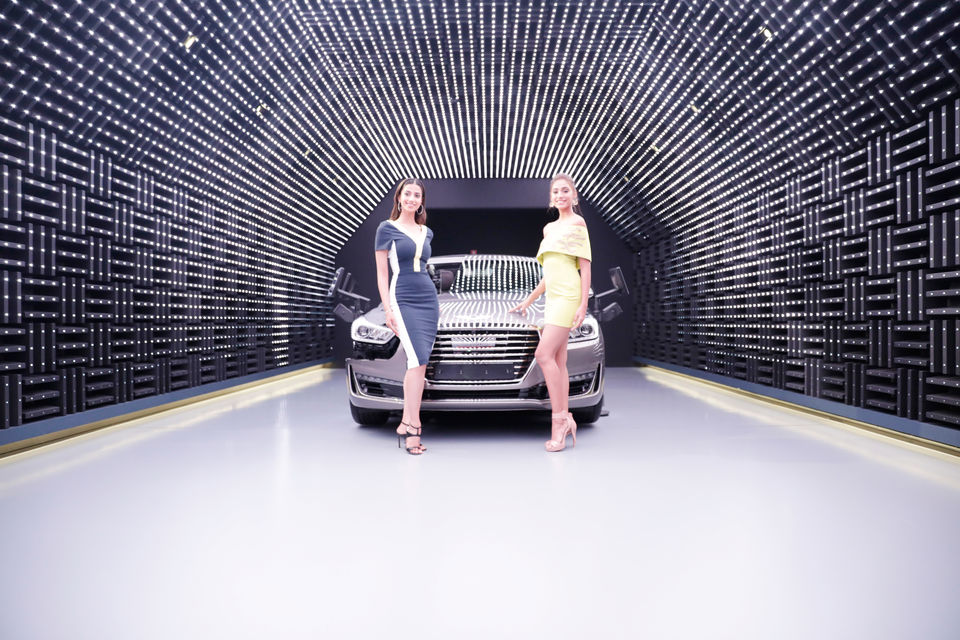 You just can't help experiencing the best-in-class 21st-century hi-tech facilities of South Korea. Even Miss India Grand 2018 Meenakshi Chaudhary, too, was thoroughly impressed while when she came across one such facility.
The world-class Hyundai Motor Studio in Gyeonggi is a testament to the technological advancements this tiny nation has gone through. A tour of this advanced facility gives you a rare chance to dive into the untold aspects of manufacturing Hyundai cars, including melting of steel, assembly, and design. Besides, there is Theme Exhibition where every Hyundai automobile is on display. The hi-tech 4-D simulators give you the best experience of car racing. It's all about the future of motor technology.
Delightful culinary escapade
No matter where you go, trying local cuisines is always a great way to get closer to the culture and traditions of the place. Cuisines of Gyeonggi have it all when it comes to tastes that you expect to relish and remember. Good food is happiness, isn't it?
Sikhye, a sweet rice drink; ganjang gejang, a dish prepared by marinating crabs; and kongguksu, the soybean-noodle soup are some lip-smacking culinary delights that once had, will stay in your memories for long.
The world famous Korean spa
After exploring the travel destination, you might want to relax yourself, both physically and mentally. And when it comes to spa and body therapy, Gyeonggi means business at its best. The Indian beauty in the picture above agrees that the experience of Korean spa in Gyeonggi is exotic, incredible, authentic, and a must-have.
After all, it's something that South Korea is known for all over the world!
Modernity complements nature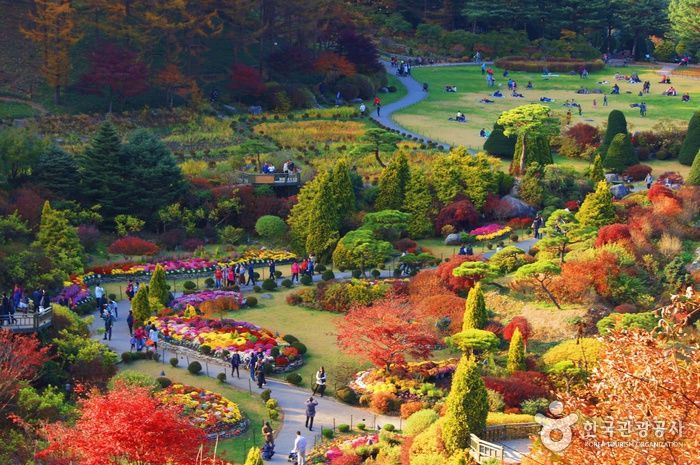 If your soul is in love with travel, you would agree that every place on this planet is blessed uniquely, and quite abundantly, by Mother Nature. And so is Gyeonggi in South Korea.
Despite the technical advancements, Gyeonggi has managed to keep its natural wonders intact, which continue to astonish visitors from all parts of the world. The colourful gardens of Gapyeong County, picturesque lakes and hiking trails of Pocheon, and the mountains and waterfalls of Yangpyeong-gun in Gyeonggi offer simply delightful experiences to the visiting nature lovers.
So, with winter about to set in, it's time you experience this wonderful destination yourself. If you have a reason of your own, share it with us in the comments below. Else, you can create your own story here. And don't forget to subscribe to Tripoto on YouTube for some mind-blowing travel videos.
This is in joint partnership with Korea Tourism Organization, Seoul Tourism Organization, Gyeonggi Tourism Organziation, and Jeju Tourism Organization.