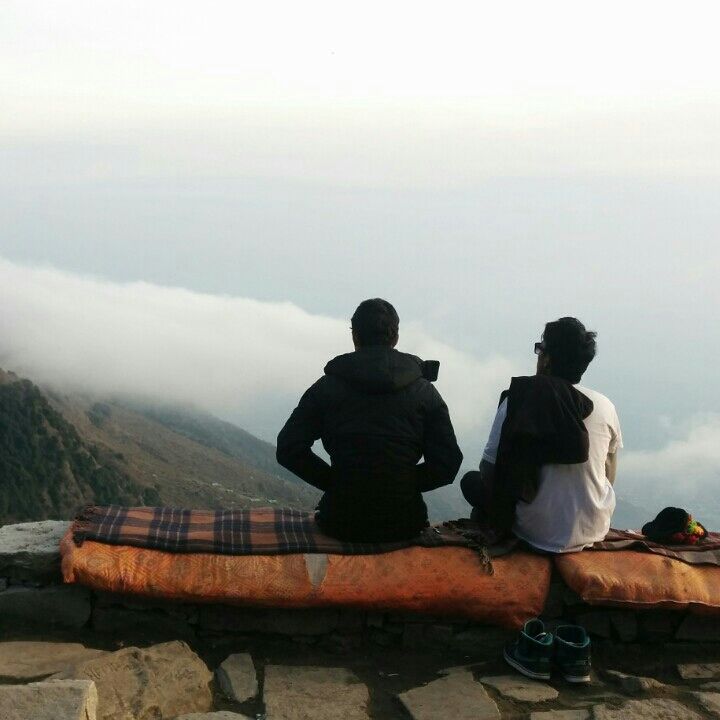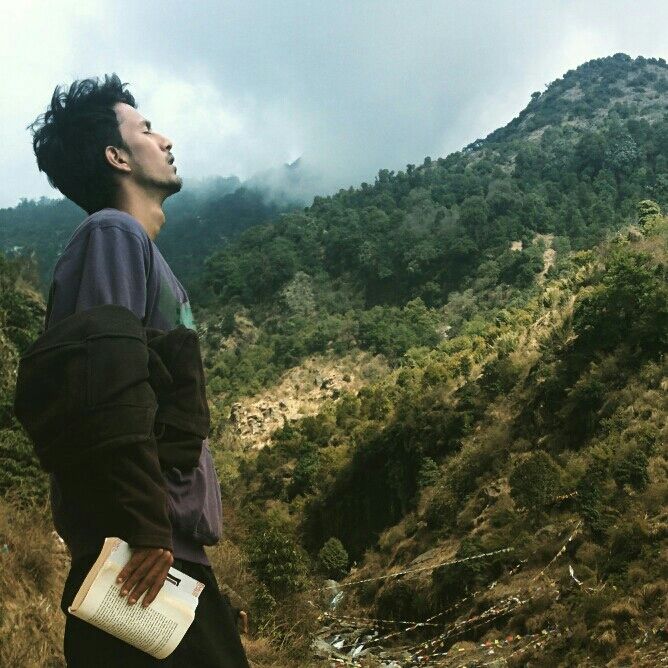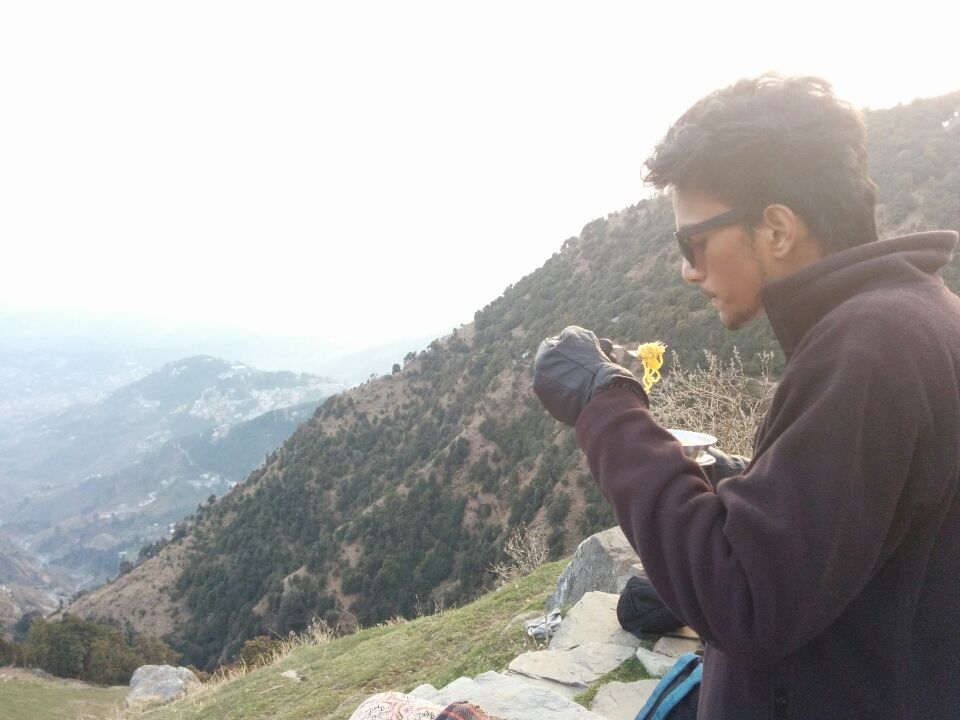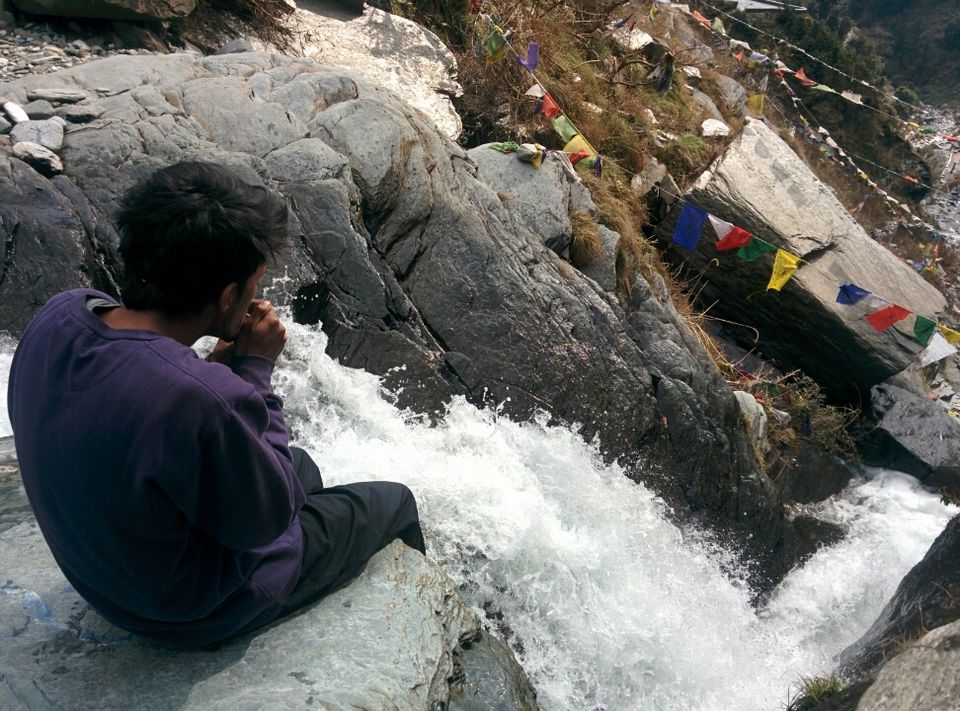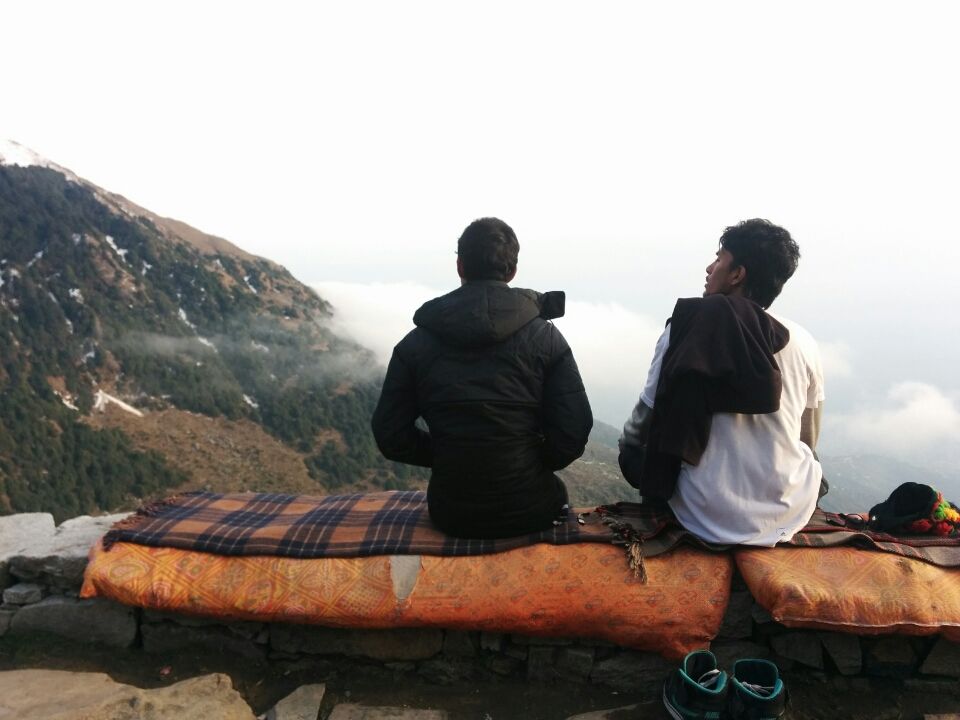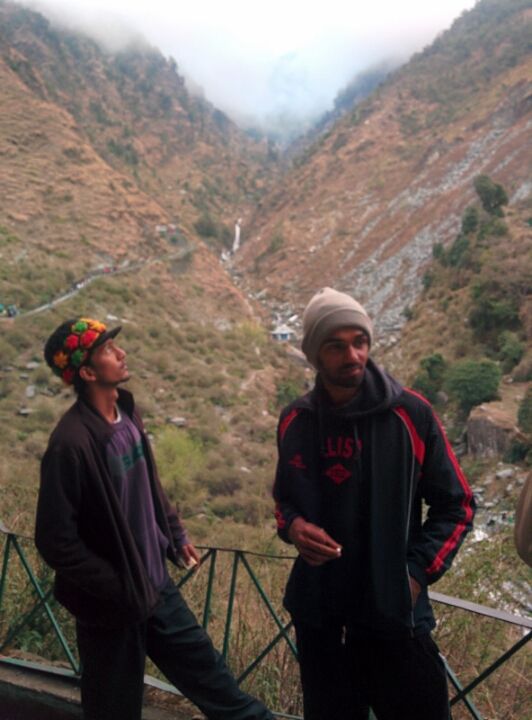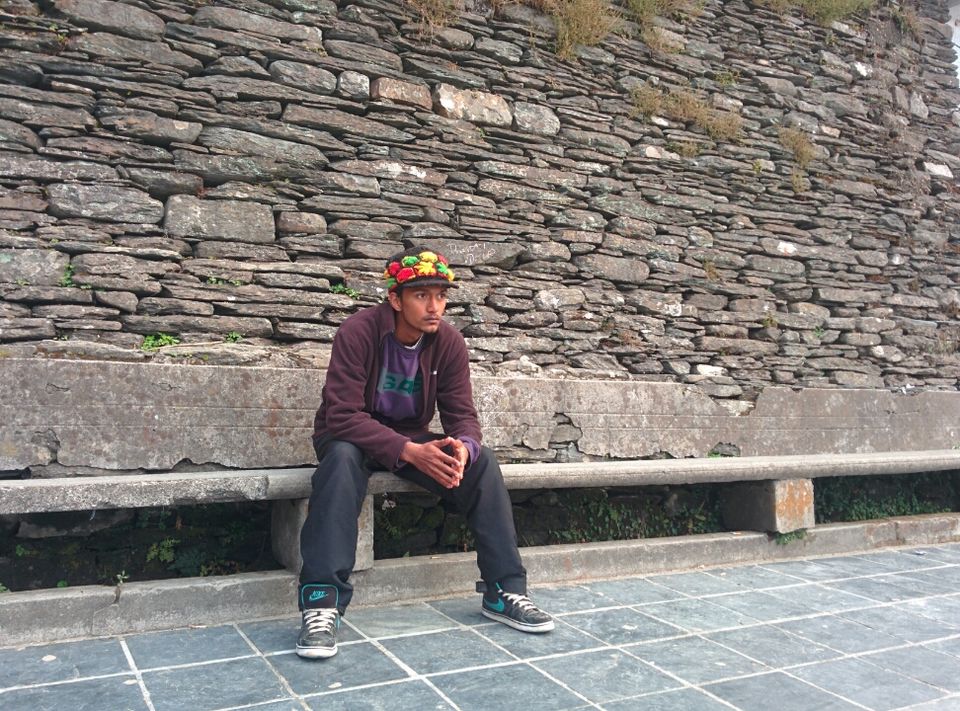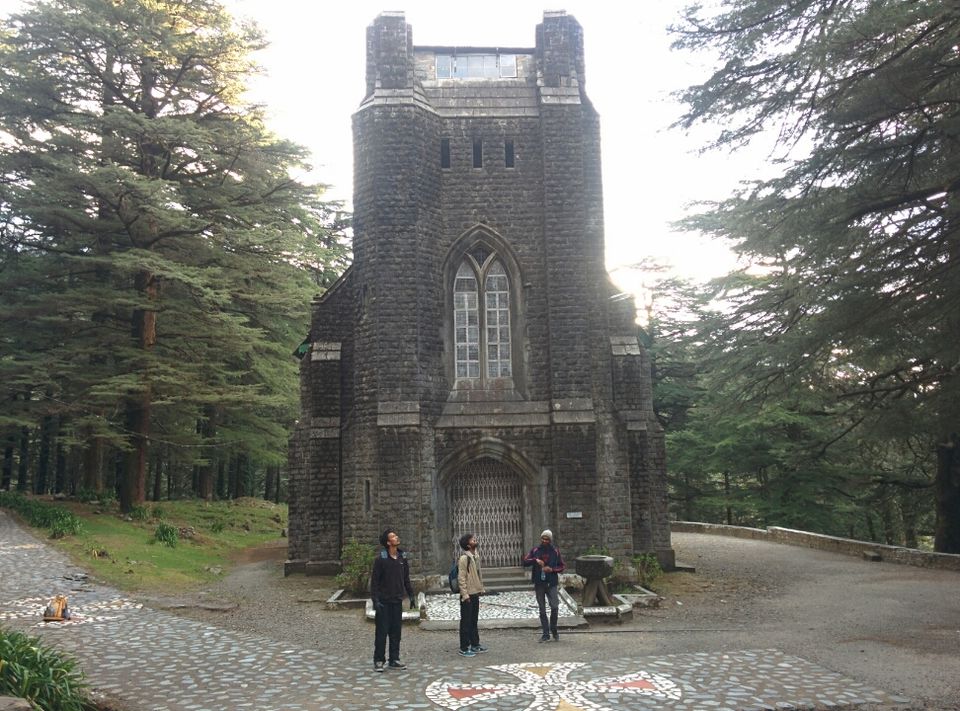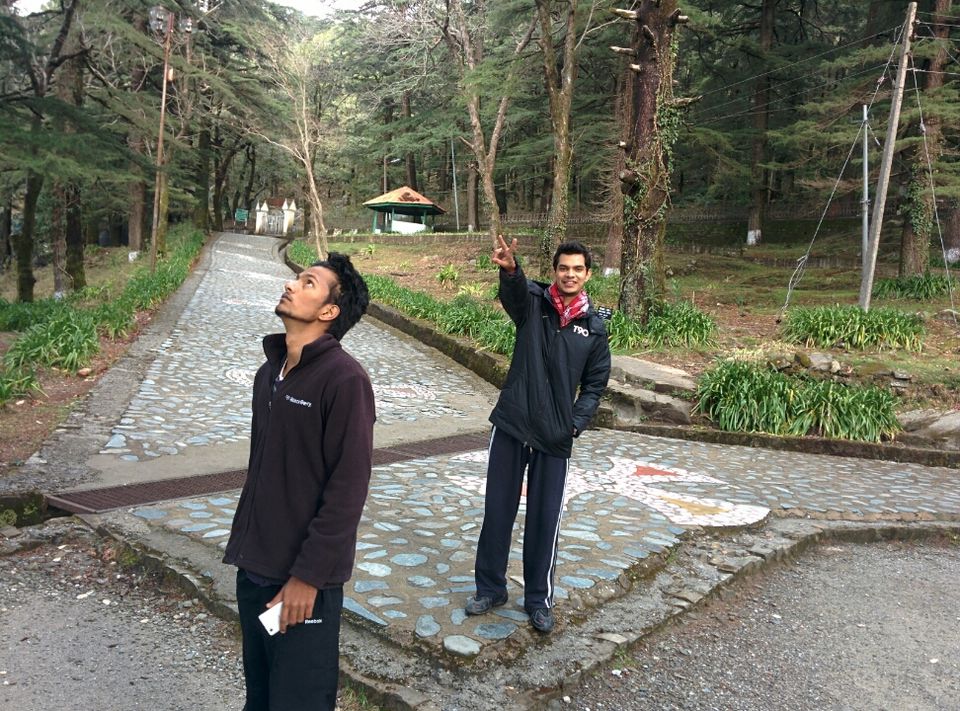 As the summers swung by and the warm winds and bright sun made our eyes dry, I felt a breath of icy cool wind from an unknown direction. Something told me that the mountains are beckoning. Summer of 2015, I and some friends of mine wanting to get out of this hot oven like capital, decided to go to Mcleodganj.
A small hill station in Himachal pradesh above Dharamshala known for its beautiful serene environment. This small heaven like place amidst the Himalaya it boasts of a breath-taking night sky with millions of stars glittering above forming the milky way galaxy , the rim of which is visible from Triund which is 9kms away from the main city of Mcleodganj and has magical spots to stop and chill en-route. Being a group of boys , we always have budget constraints which wasn't a problem here because staying in Mcleodganj is very guy-savvy. 500/- per night for two people was a reasonable price and since some Argentinian girls were staying in the same resort, we really didn't have anywhere else to go.
The cannabis culture in Mcleodganj is not very flamboyant as compared to Kasol or Manali but we somehow got our hands on some fine hashish from local farmers which made our trip unforgettably relaxing. Reading novels and traveling alone have always been very important to me since I prefer to be alone then to be among naive strangers and though i wasn't alone , I had all the time i needed to read and listen to all the music i wanted to. From songs of Pdt.Bhim sen Joshi to Metallica, I have a very diverse music collection of genres including classic rock, Blues, Reggae, Electronic music, and Indian classical songs for every phase of mine. On the day we arrived at Mcleodganj, we straight away went to a restaurant and ordered food since we all were starving because of the 8 hours long Bus ride. To my relief, the menu of almost every restaurant in Mcleodganj is inspired by foreign cuisines and the quality of the food is mouth watering and the taste is orgasmic, especially when you have an empty stomach and all you expected was Maggie.
Many Israeli ,Spanish and Argentinian tourists come to Mcleodganj and apparently they love the place for its cool weather and beautiful sceneries. It is known as Little Lhasa (a short form of Dharamshala used mainly by Tibetans) because of its large population of Tibetans. The Tibetan Government in exile is headquartered in McLeod Ganj. World renowned His Holiness Dalai Lama's home is in Tsuglakhang temple in McLeod Ganj so if any of you are out there soul-searching, he might give you some enlightenment. The Bhagsunag waterfall, Shiva cafe, German Cafe, Dal lake and Triund are the main attractions for tourists.
* Dal Lake is a small mid-altitude lake (1,775 m above sea level) near a very beautiful village. The lake is surrounded by deodar trees. It is considered a sacred spot, and there is small Shiva mandir (shrine) on its bank. A fair and festival dedicated to Shiva is held yearly. Several kinds of fish live in the lake, which has greenish water most of the year.
* Triund is a 9,000-foot ridge behind the Dhauladhar range, and is the goal of a popular nine-kilometer trek for a day or overnight stay. Food is available at tea shops on the way and at the top but it is always safer to carry ones own food and drink, just in case you reach there to find the tea shops closed. There is a Forest Rest House atop the ridge, which can be booked through Himachal Tourist Office in Kotwali Bazaar. Everyone who might go on this trek are advised to go and come back in day light as there are no light posts on the trek route and it gets pitch dark with zero visibility after 7pm and wild animals like wild boar and cheetahs have been spotted during night. These animals will not attact you if you are in a group.Do not let any animals like dogs follow you on the trek as the cheetah or any other predator will come for it. The tea shops also give tents on rent for 600RS of three people capacity.
* St Johns Church in the Wilderness. This small, neo-Gothic style Anglican church, dedicated to John the Baptist, was built in 1852. The church is known for its Belgian stained-glass windows painted by an Italian artist.In the 1905 earthquake, the belfry of the church was completely destroyed. However, the rest of the building escaped damage. A new bell, weighing 600 kg and made of 9 different metals, was built in
England
in 1915 and installed outside in the compound of the church. The church witnessed a special event in 1992 when visitors from 39 countries participated in a service there. The church is situated in a deodar grove, and there is a small graveyard on the grounds. Behind the church is the final resting place of Lord
Elgin
, who was Governor-General & Viceroy of
India
in 1861 during the British Raj, and died in McLeod Ganj on 20 November 1863.The church is about 2 km from McLeod Ganj, towards Forsythe Ganj.
* Tushita Meditation center provides for the study and practice of the Tibetan Mahayana tradition of Buddhism.Tushita was established in 1972 by Lama Thubten Yeshe, a highly qualified Tibetan Buddhist teacher. Since Lama Yeshes passing away in 1984, his main student Lama Zopa Rinpoche has been the spiritual director of Tushita and the FPMT (Foundation for the Preservation of the Mahayana Tradition). The meditation center provides a friendly and conducive environment for the people of all nationalities and backgrounds to learn about the teachings of the Buddha. Tushita organizes regular introductory courses on Buddhist philosophy and meditation. There are various intermediate level courses, as well as group and personal retreats which are available for experienced students. The center is located in the forested hills about two km above McLeod Ganj.
During our time in the resort, we all introduced ourselves to the Argentinian girls and broke the ice. I found one of these girls to be different then any other girl I've ever seen. Pale white skin, brownish black hair, ear piercing, nose piercing and body full of religious tattoos and was dancing with two ropes while i was listening to Luka Chuppi by A.R.Rehman. I raised the volume and i saw her closing her eyes and losing herself into the music. She was very beautiful and her dance made her prepossessing. Later that night,  we all sat around a bonfire and in between a conversation, I asked her her name. Her name was Kali. In awe about everything being so beautiful about her including her name, I told her that its a name of a goddess in our religion which bought a sentient smile on her face and it made my day.
Traveling helps you detach from dullness of life and helps you reset your mind and body.Travel is transformational. It changes who you are to your very core. Out there on the road, without any baggage, you encounter life in a way that's not always possible when you are working all the time. I know I'm biased since I write about travel but my experience meeting others has shown me that travel changes you for the better. It brings out the best version of you possible.As Mary Anne Radmacher said, I am not the same having seen the moon shine on the other side of the world :D Once you travel and experience other cultures, your perception of the world changes. It teaches you about the commonality people around the world share. You'll learn that we are not so different after all.
Mountains are Beckoning again.
While trekking towards triund , you will walk yourself right in front of it at halfway. Though the prices are a bit higher then the MRP, you can buy Snickers , Mars and many more chocolates and other refreshment's . Cigarettes are available aswell. You can stop and chill for a while as this place provides a view that is unparalleled.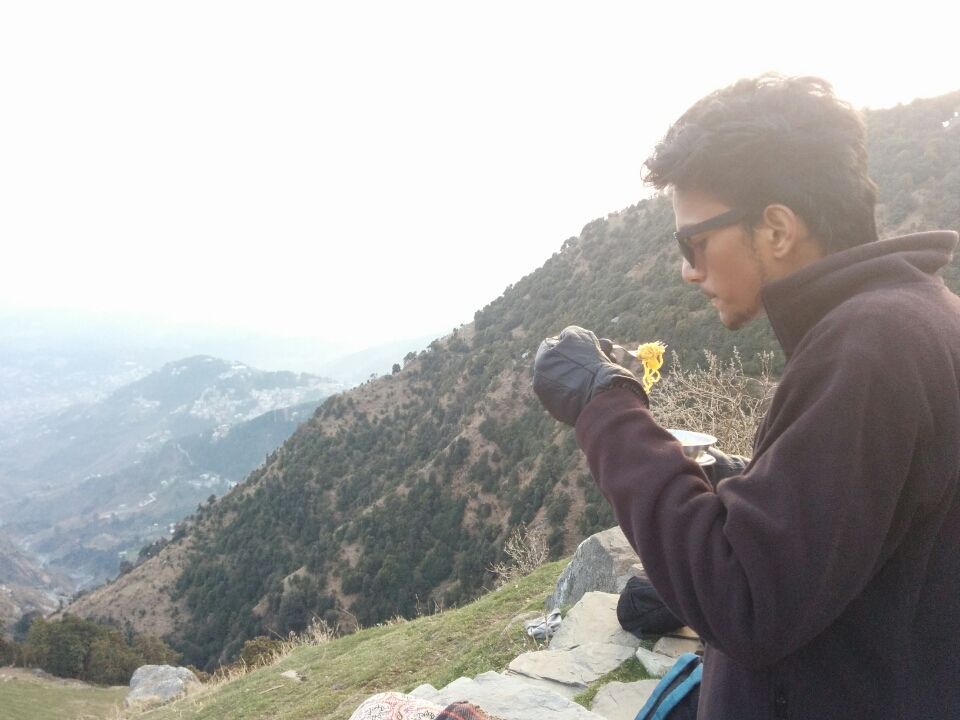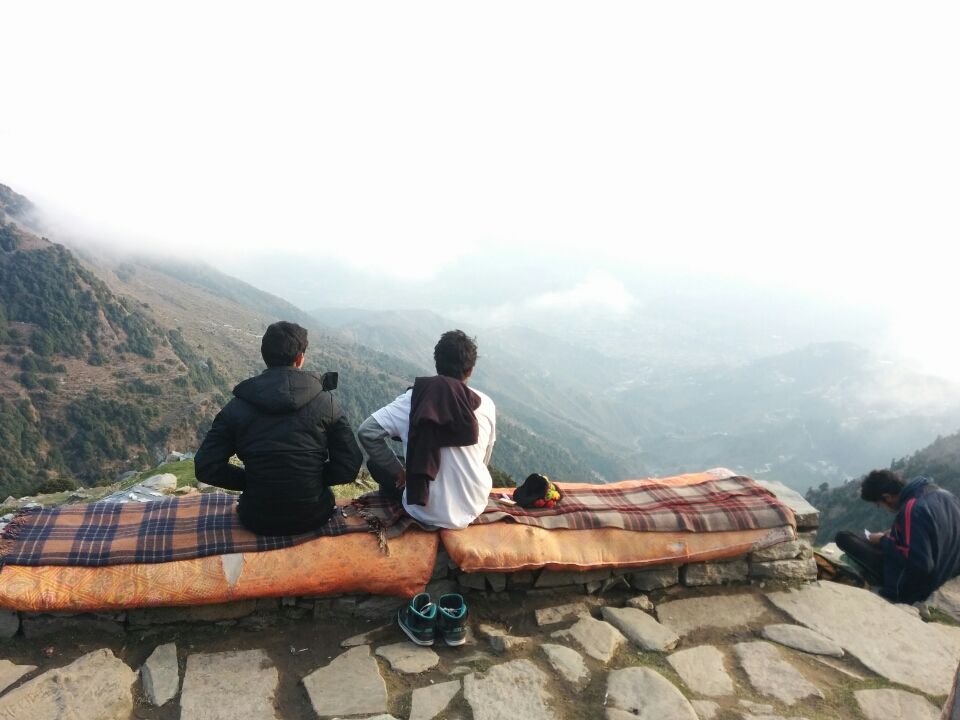 Walking along the Bhagsu waterfall , a trek of about 30mins will take you to this remote cafe . A menu of various delicacies is offered. I ordered a honey banana pancake along with hot chocolate and enjoyed it sitting in between the flow of water on a rock with an unbeatable view.