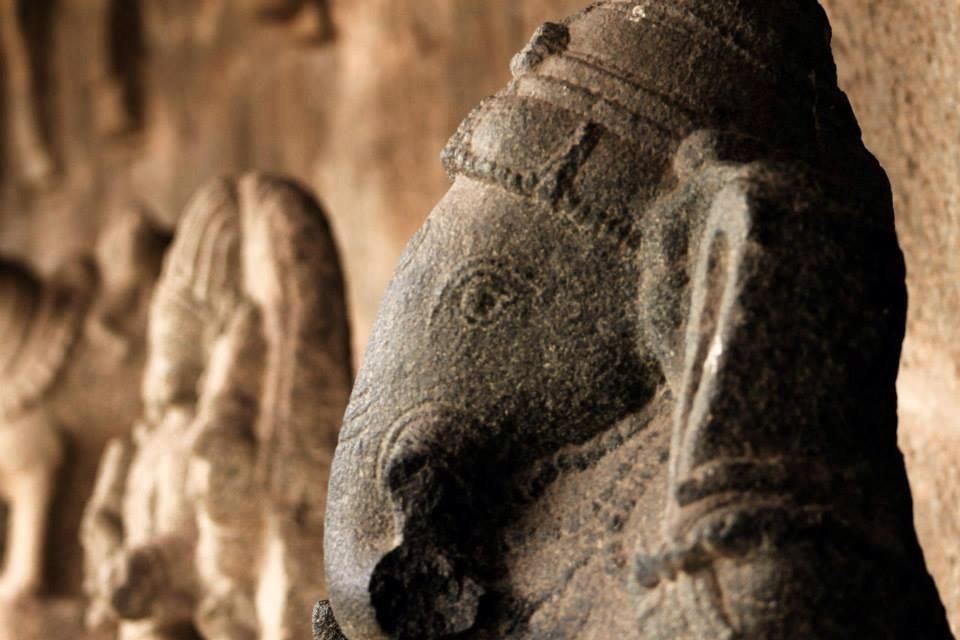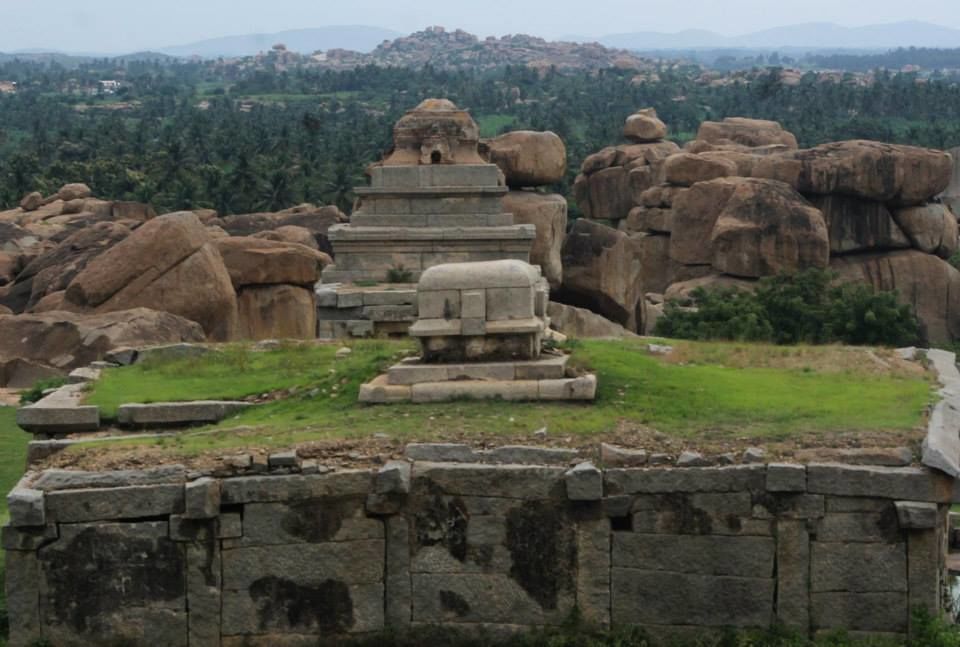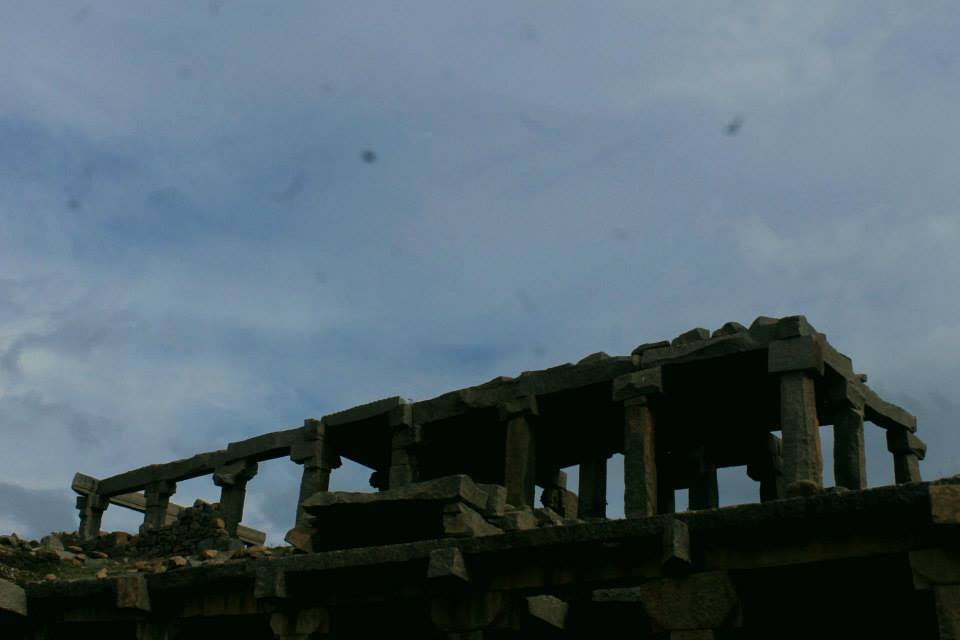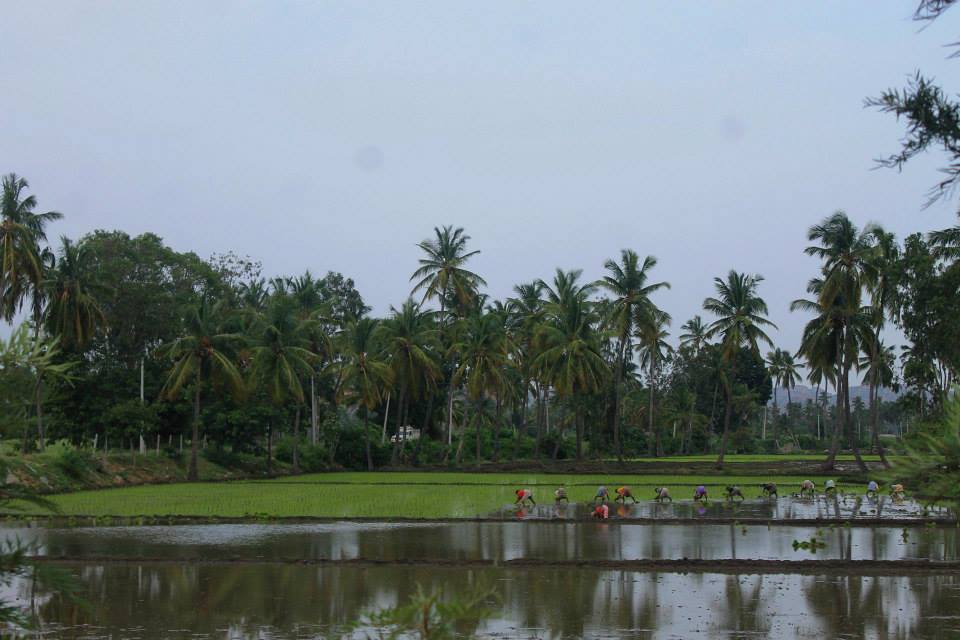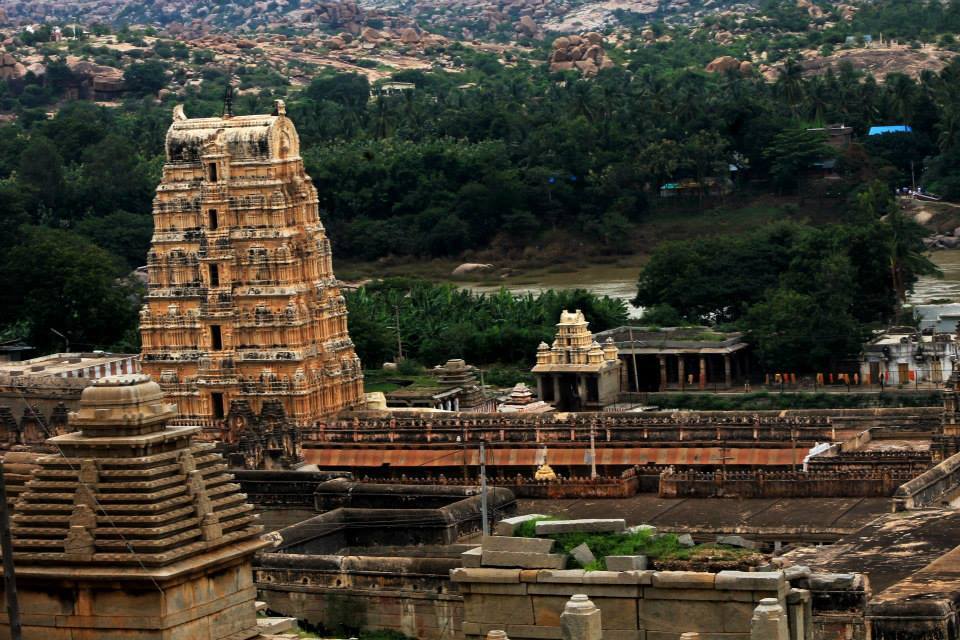 Hampi is a really beautiful little town. There are two sides to hampi on either side of the Thungabadra river.
We did not find accommodation prior to reaching hampi- so as a backup we had booked a hotel "Priyandarshini" in Hospet. It was an okayish hotel - not very fancy. 
We then took an auto which cost us INR 200 to Hampi town where we had lunch at the "Mango Tree" . Thats where we met MR.PAUL aka Palakesh who is an English speaking Auto driver/Errand man/Man Friday. We asked him if he could help us with accommodation  and he was most helpful hooking us up with a family at a very basic backpacker place @ INR 500 per room. We didn't pay much attention to the room as we didn't spent too much time there. However, to our advantage it was spic and span .
We really wanted to explore the other side of river , unfortunately the "CORACLE" ride was closed because of the overflowing dam , the currents being rough. We hired Mr.Paul and his friend and were charged a whopping INR 1600 by auto for entire day of site seeing . At the end of the day it seemed totally worth it and we didn't mind paying him the money even though we thought it was overpriced. Paul took us to temples and then a very beautiful lake , where we able to take coracle ride. 
Most of our time was spent chilling at Funkey Monkey - they had wifi available for those of us who needed it. Lovely sets of Music ALT J etc. And decent food mostly european.
Our third included going to the ruins and exploring the temples again courtesy Mr. Paul.
All in all - the beautiful paddy fields, the kingdom of hampi , the other side of the river made our trip totally worth it.
The music and ambience facing the river was beautiful.
The food is simple and to die for.