1. Eat out at Annalakshmi : 
Worried where to have food when you are out in Singapore, where nothing comes cheap ? Well you have come to the right place. Without stressing your pockets too heavily, you can eat a buffet comprising of North and south Indian cuisines which is prepared by volunteers residing in Singapore. It is an initiative by the Swami Vivekananda association. And you know the best part? It's a pay what you like buffet. You pay what you think the buffet is worth. I can bet that it's the best Indian food that you'll get in Singapore without worrying about the budget. So you can save your money on food and spend it on other touristy things. Address : 20 Havelock Road, #01-04, Central Square, Singapore 059765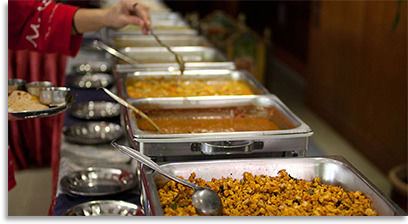 2. Try the local cuisine at Singapore Buddhist Lodge : 
Want to try the local cuisine? You just got yourself a treat if you are into thai and singaporean cuisine. This lodge serves a buffet during the afternoon and you pay what you think it's worth. Address: 17 Kim Yam Rd, Singapore 239329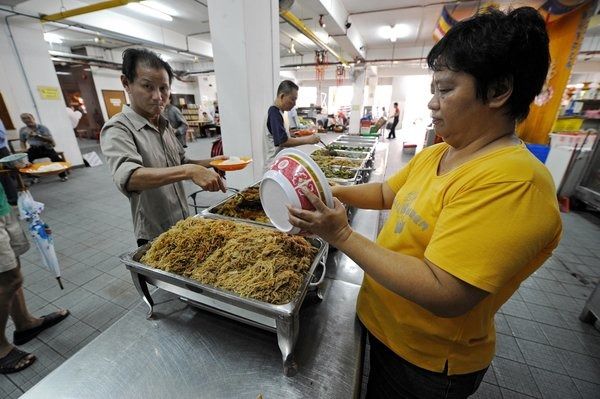 3. Peranakan History at Baba House : 
If you happen to be a history buff, you should take a free hour long tour of the Baba house , the restored Peranakan home which gives insights into the life of a wealthy local family living in Singapore in 1920s. To enquire about the tour, mail them at : babahouse@nus.edu.sg. Address : 157 Neil Rd, Singapore 088883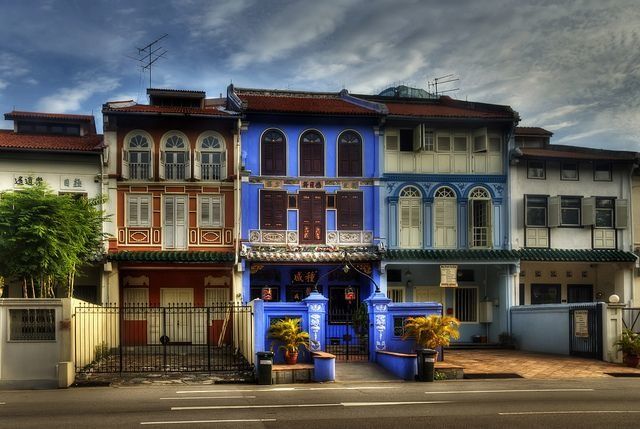 4. Take a free art tour : 
Many of Singapore's hotels have their artwork on display like The Pan Pacific and the public areas of Marina Bay Sands. You'll really be spoiled when you attend the 30-minutes long I-pod tour at the Ritz Carlton Millennia as you go through their enviable collection.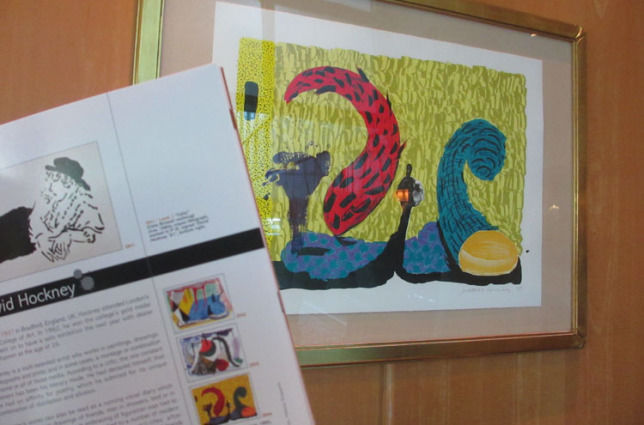 5. A day out at the beach : 
There's more to Sentosa than just Universal Studios. Sentosa is surrounded by beaches and are lined up with swanky bars but you could choose otherwise and find yourself a spot on the sand.
6. Climb the hill at Fort canning park :
 Located right in the centre of Singapore, it has all the greenery you would want. You can climb upto the top and see the old fort that was once used during World War- II. Address : River Valley Rd, Singapore 179037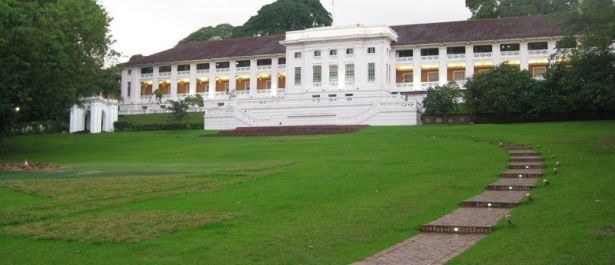 7. Watch the light show at Marina Bay : 
When having a stroll at the Marina Bay, do see the water and light show. It shows the journey of life from the point when a child is born to the point when one gets old. It's sure a must watch. Address : 2 Bayfront Avenue,Event Plaza, Singapore 018956Marina Bay Sands Light Show, Singapore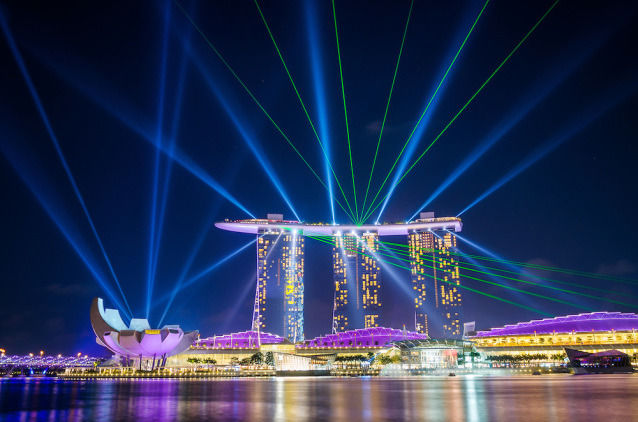 When it's evening, you should sure come here. Sure you could pay 20-30 SGD if you want to go to the observatory but then it wouldn't be free. would it? You can stroll around the gardens and just when just when it's getting dark, a spectacular show where the trees glow in rhythm with a song that they play. Address : 18 Marina Gardens Dr, Singapore 018953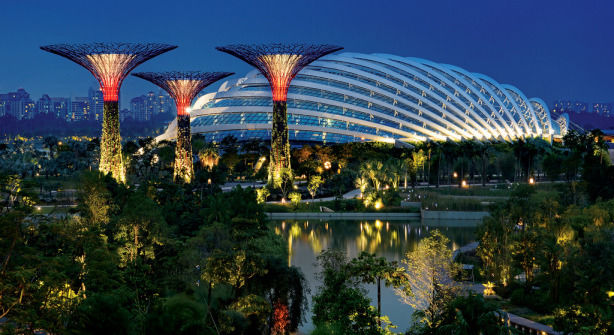 9. Overgrown tombs at Bukit Brown cemetery : 
Once Singapore's largest Chinese cemetery, it was subsequently abandoned. Now it's a birding and wildlife spot. Sure the want-to-be photographers will have a good time there. Address : Novena, Singapore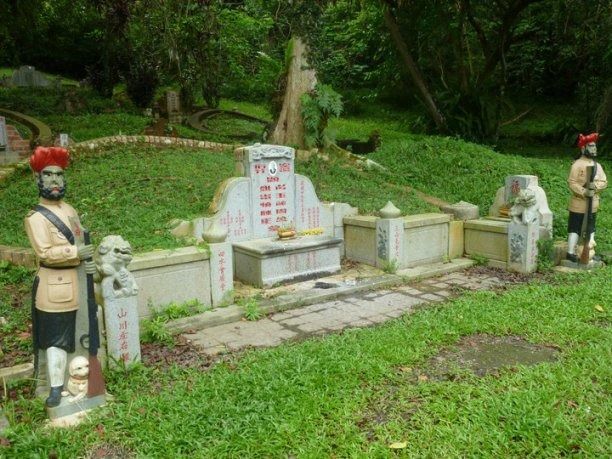 10. Enjoy free shows at the Esplanade outdoor theatre:
being performed by local and international artists. It would be be worth it for a budget traveler looking out for some live pop music performances. Address : 1, Esplanade Dr, Singapore 038981