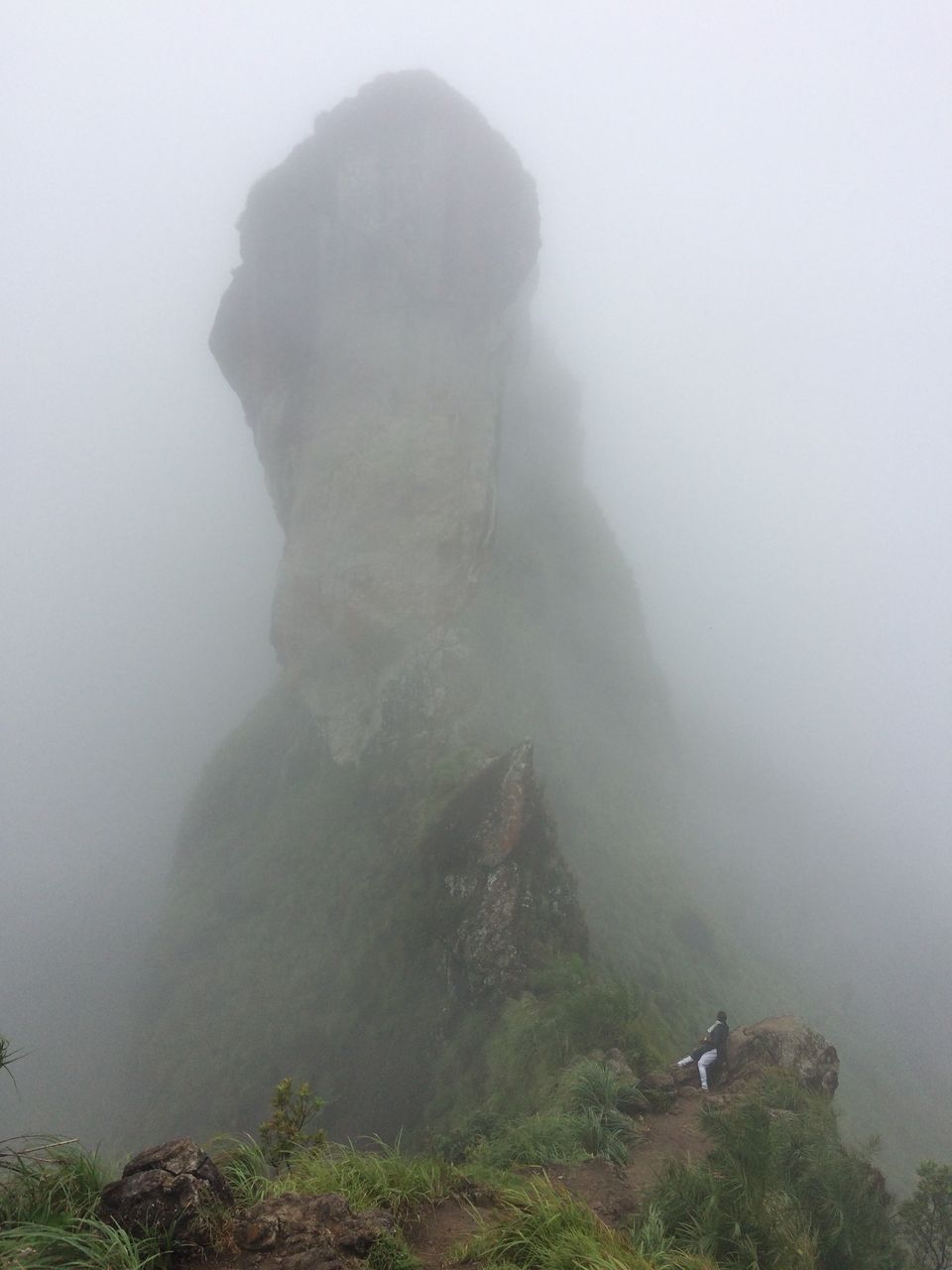 This is not a picture from "Avatar" movie. That's my mom sitting near the giant rock. My native is a small town in God's Own Country,Kerala. By this time you must have imagined how beautiful this place could be. I chose this place called "illikkakkallu" which is just 30 KM away from my home and I never bothered to pay a visit in my entire life , although I covered almost all states in India! We started off at around 6 AM and after 20 KM of drive it started drizzling.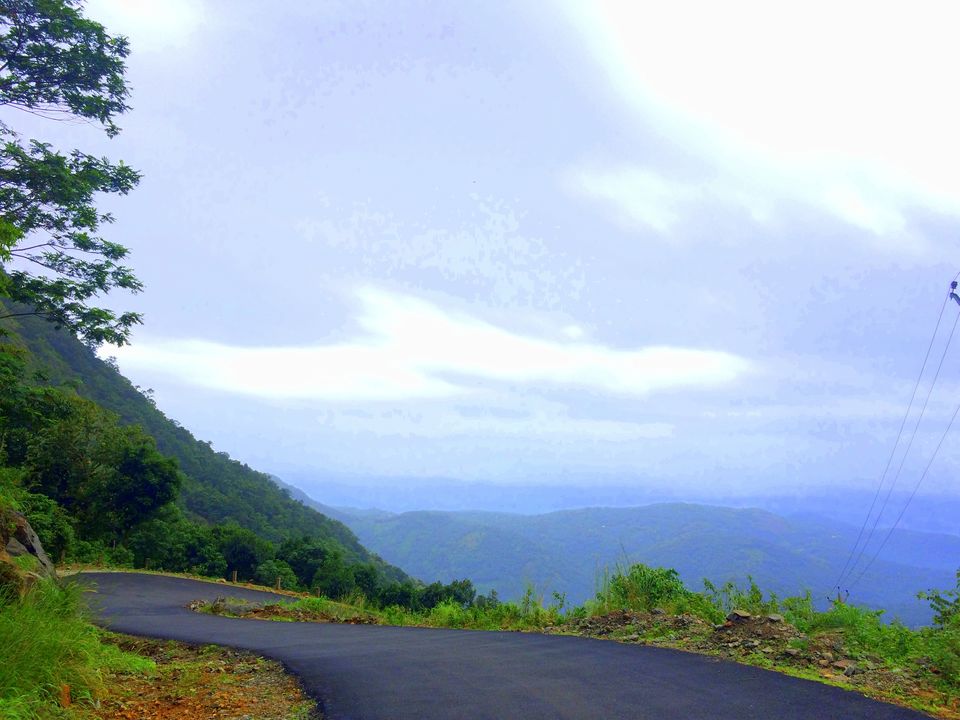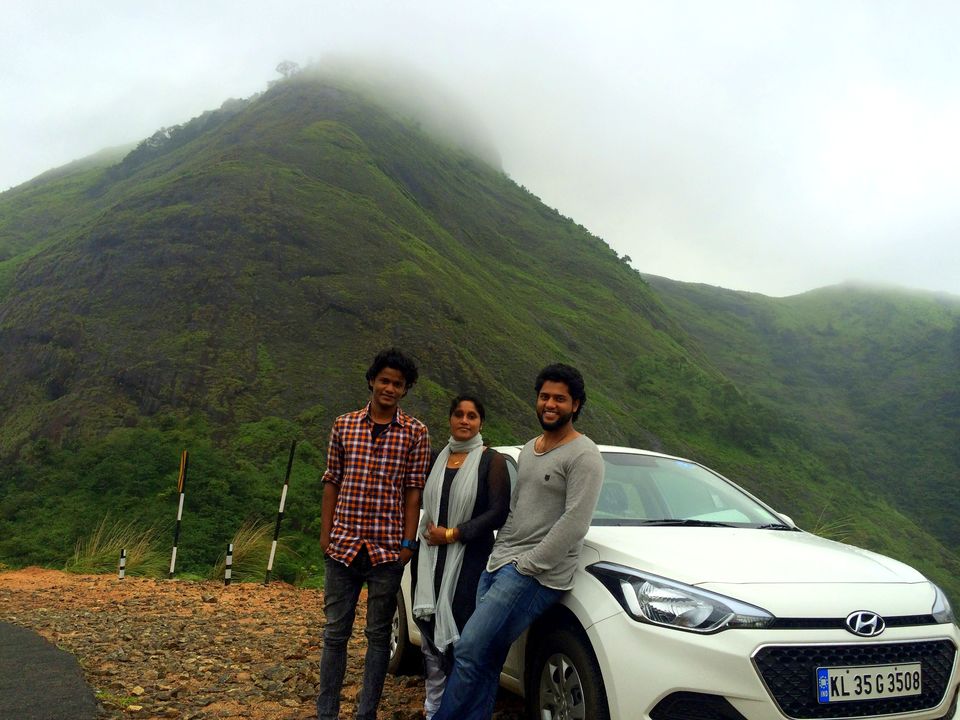 When I started to drive the cliff, it was fully covered with snow and the visibility was approximately "10 meter"! No wonder why it was so difficult to drive through the hairpin with no visibility. Somehow I managed to reach top-station where the road ends. The road is well paved upto the summit. My elder brothers also joined us later. We managed to reach the top of the hill by 7 AM and it started raining heavily by then. So we had to run back to the car as the place is very risky (Many people had died in the past decades).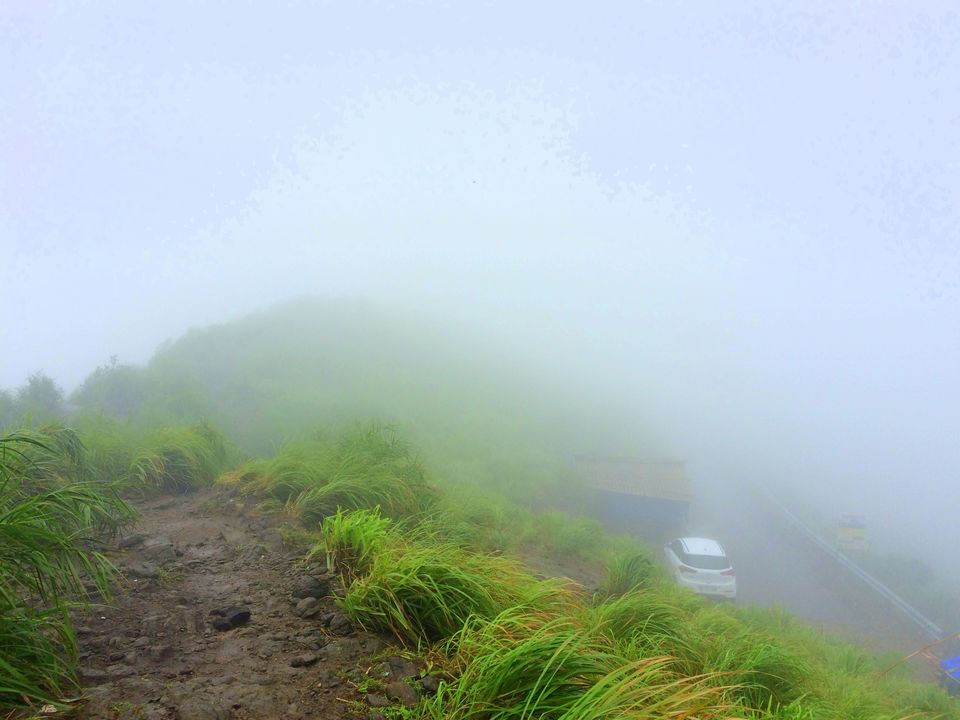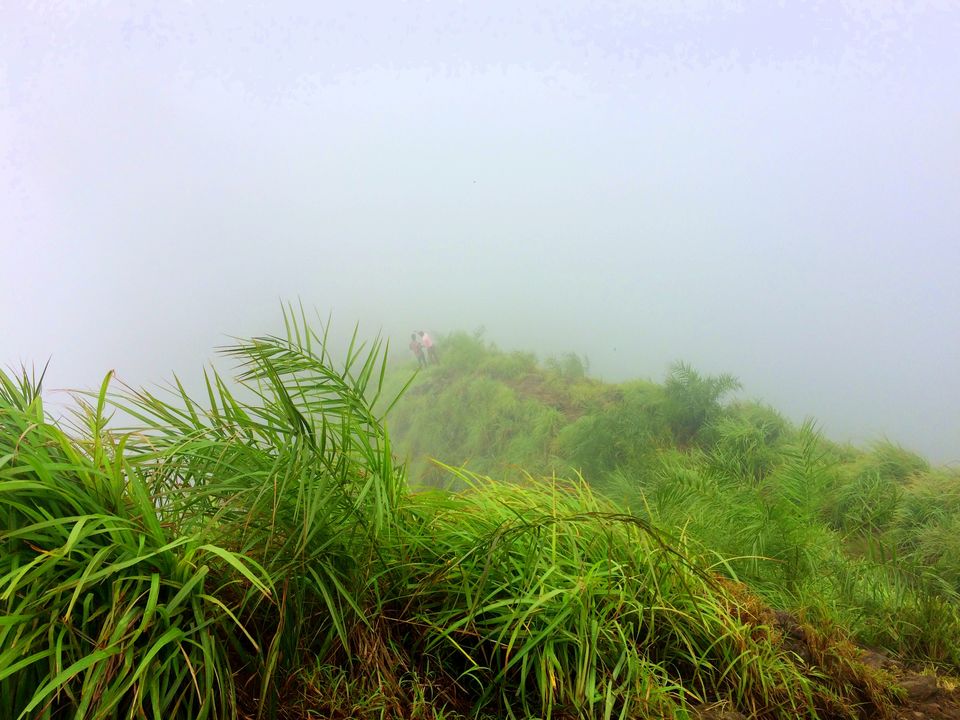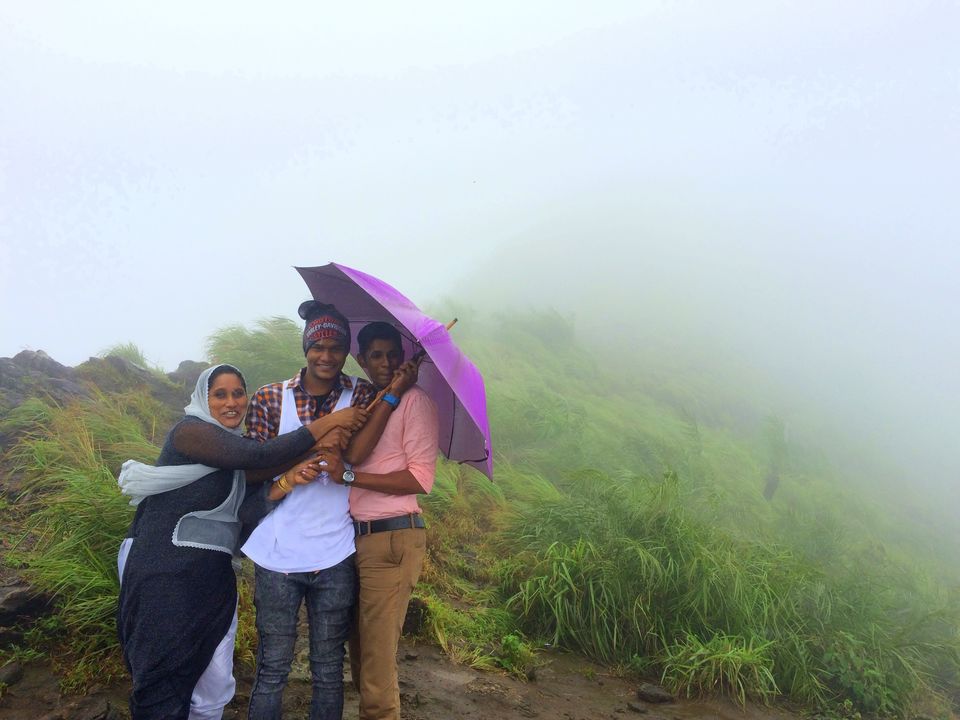 There was a small tea stall nearby. All of us had an omelet each and tea. The lady who owns that stall was really helpful and suggested us to get on top once the sun is out. The Sun had risen a long time back but the mist and fog resisted the rays from touching the hill. By 8 AM, we started climbing again and after a small trek of 500 meter, reached a place from where we could get an awesome shot of the "Illikkakkallu" if the mist permitted! :)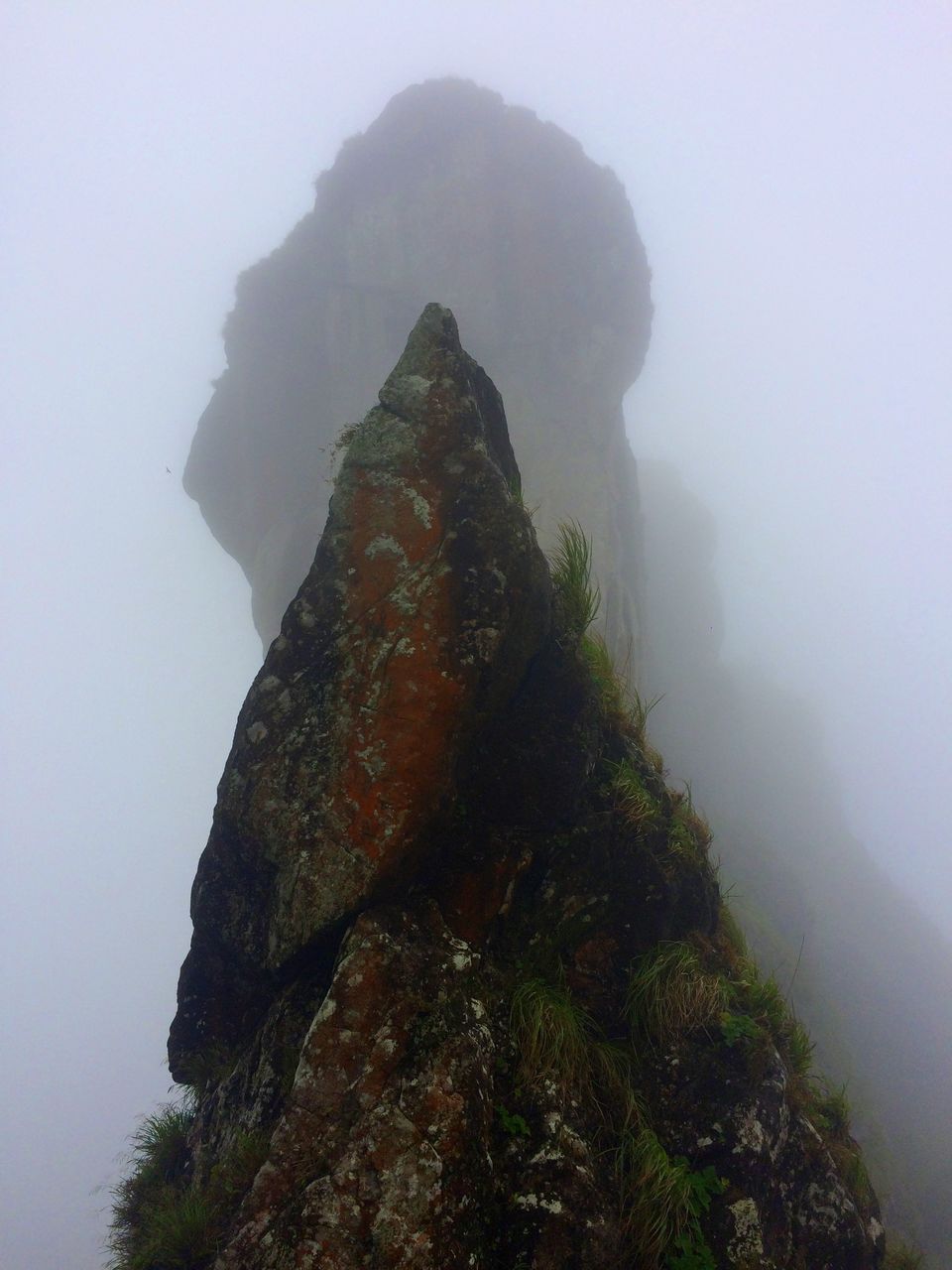 From that point,it was too risky to go farther! So my mom insisted to stay back! But we convinced and walked her past the danger zone. We got a view of the giant rock in between and it was ridiculously marvelous! :P We all wanted to go on top of that giant rock like winning an Everest! But I relinquished on the idea right at the bottom of the rock as it was too slippery due to rain and mist.However, both my brothers made it till half of the rock. I had no idea how they did it! I was so scary inside, but happy that at least they could see the "Naraka paalam" (bridge of hell) which connects this giant rock to an another rock behind it and this single lane path which connects them is the most dangerous path.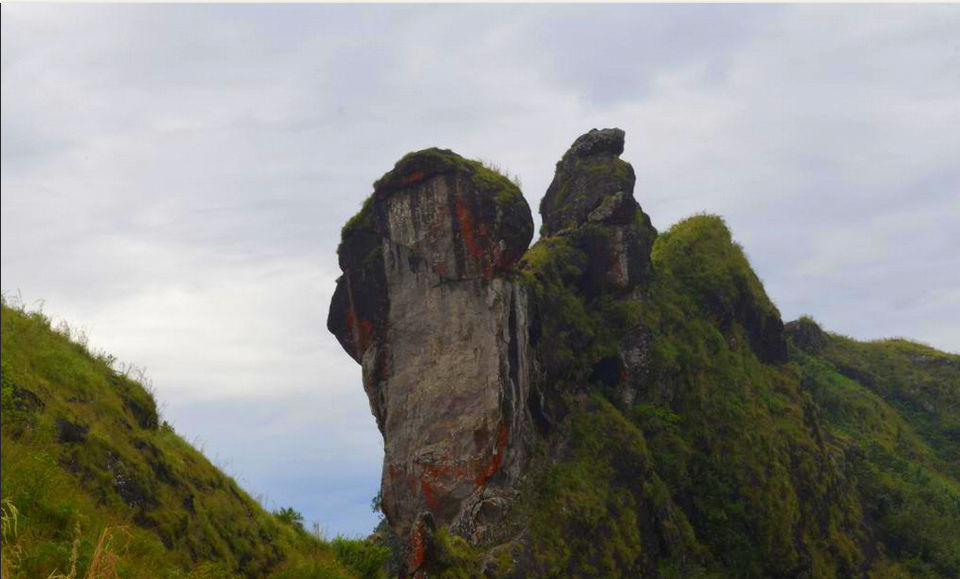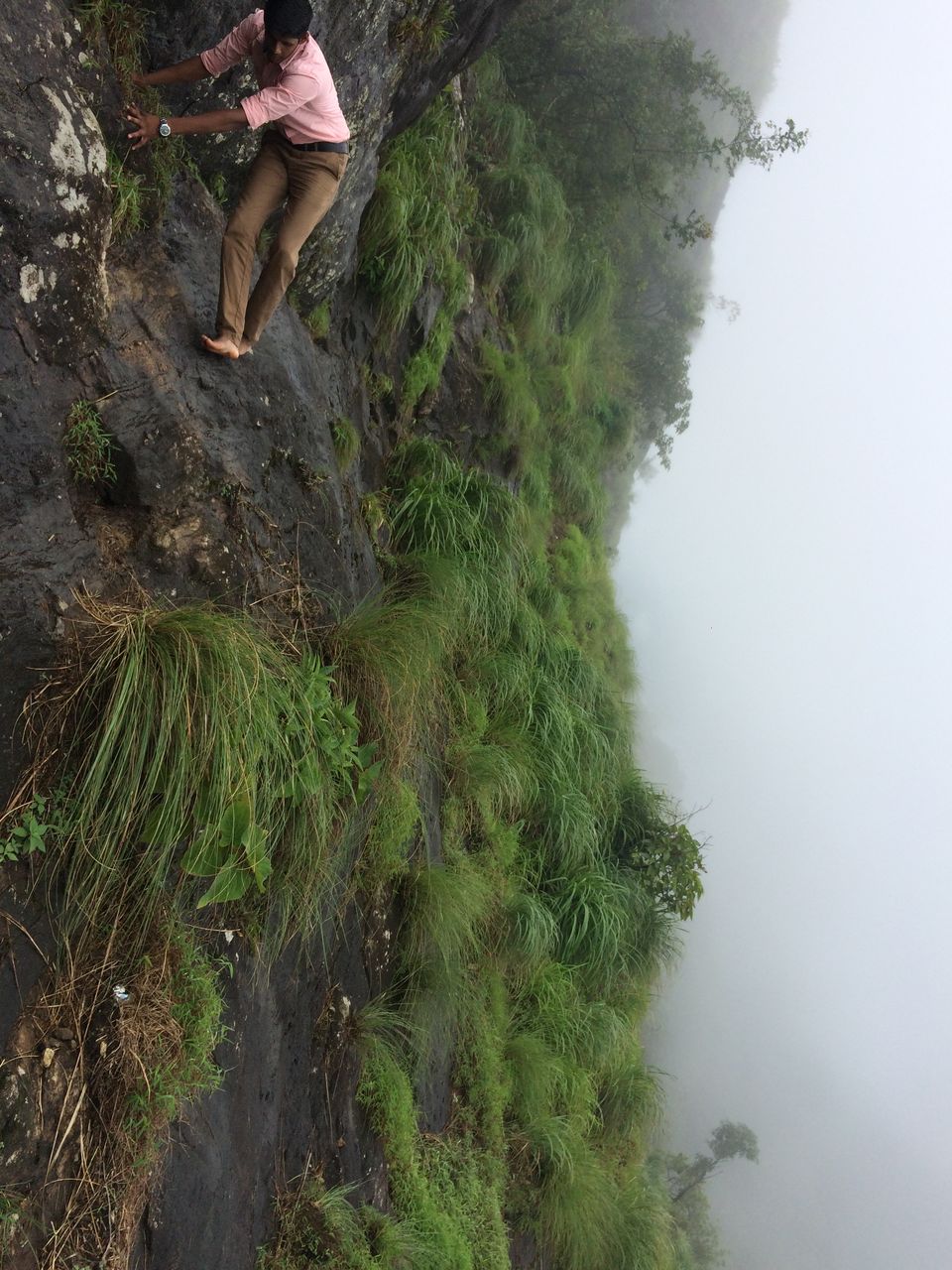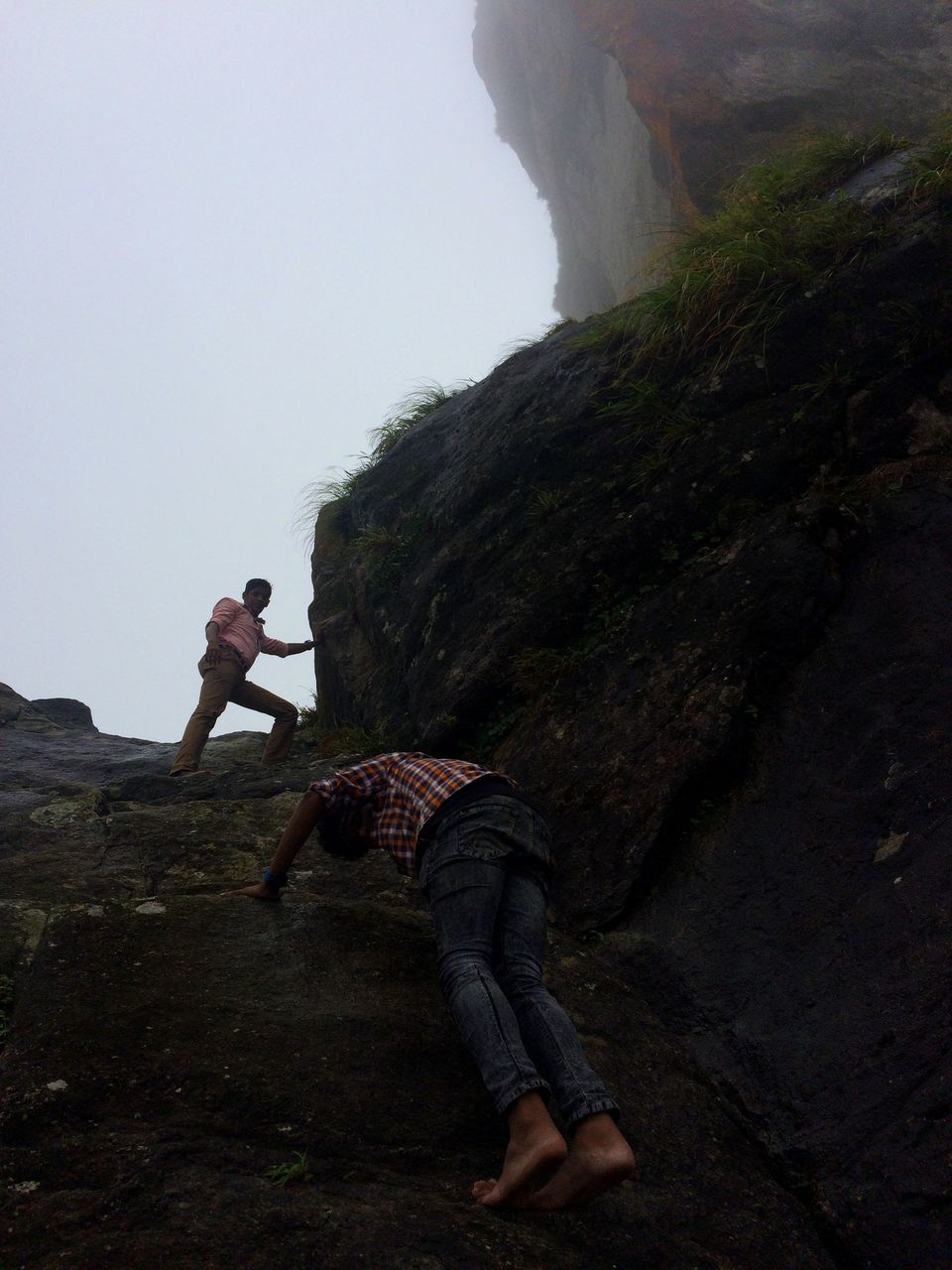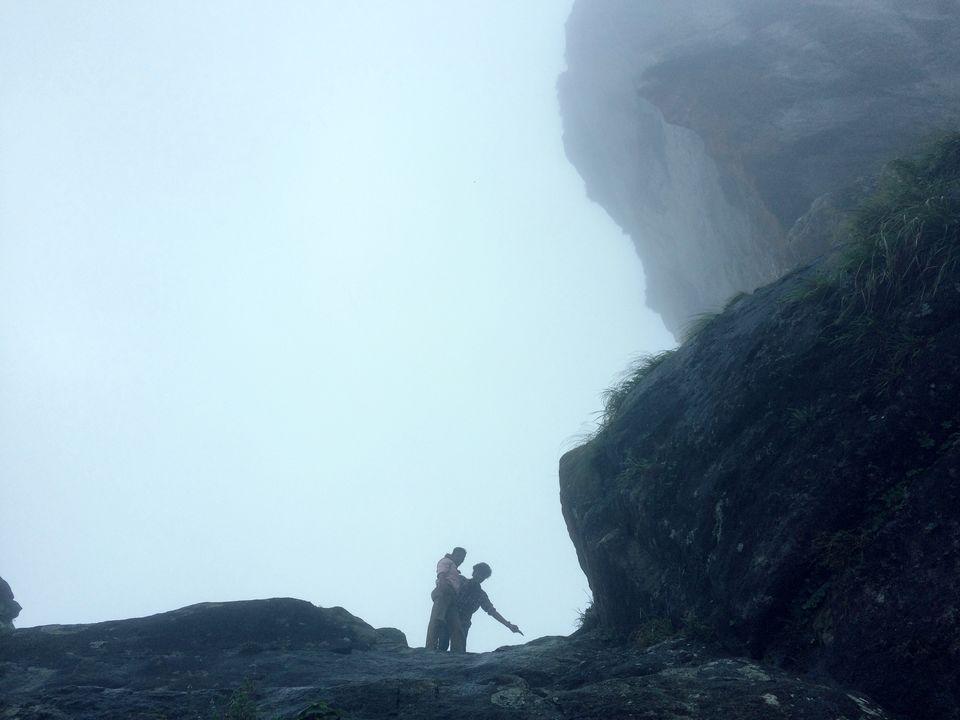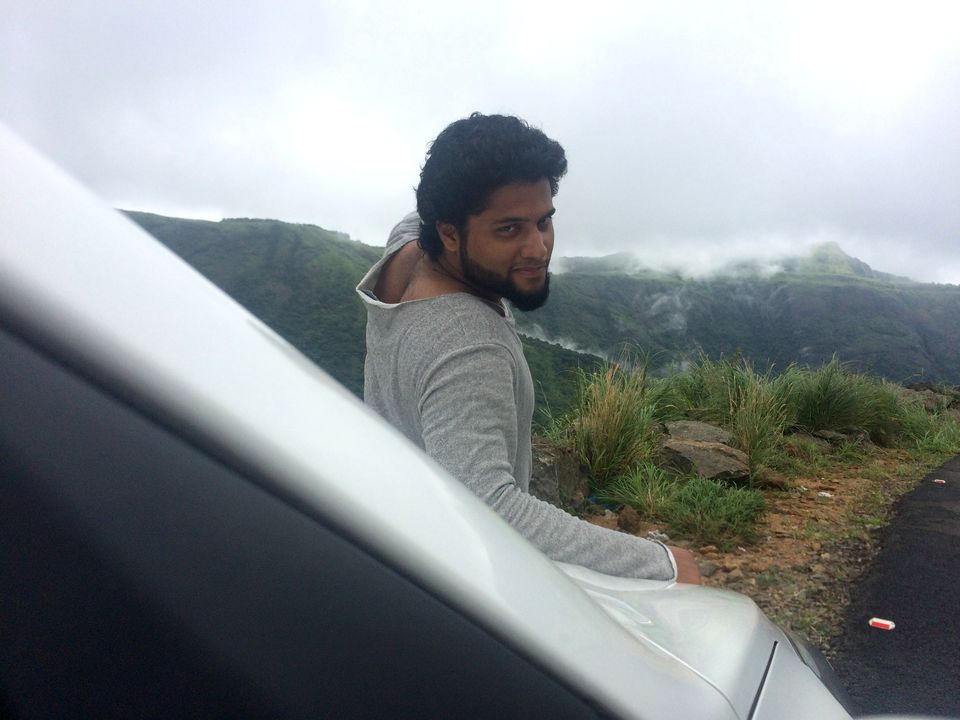 We left the place around 11 AM and had lunch from home! It was worth the visit and an awesome gateway for adventure freaks. Two months ago, a guy aged 21 had died falling off from this hills (Selfie lovers please don't risk your life for a picture). The hairpins were not like the usual ones. One needs to be a professional driver to reach on top and come down safely as most of the time we have to switch between 1st and 2nd gear.
If anyone wants to roam more, just take left from the lower main road and drive another 10 KM. You will reach tourist's paradise- "Vagamon". Many other tourist attractions are present nearby. You can even ask the locals for more info as you are sure to be welcomed  with a warm smile :)