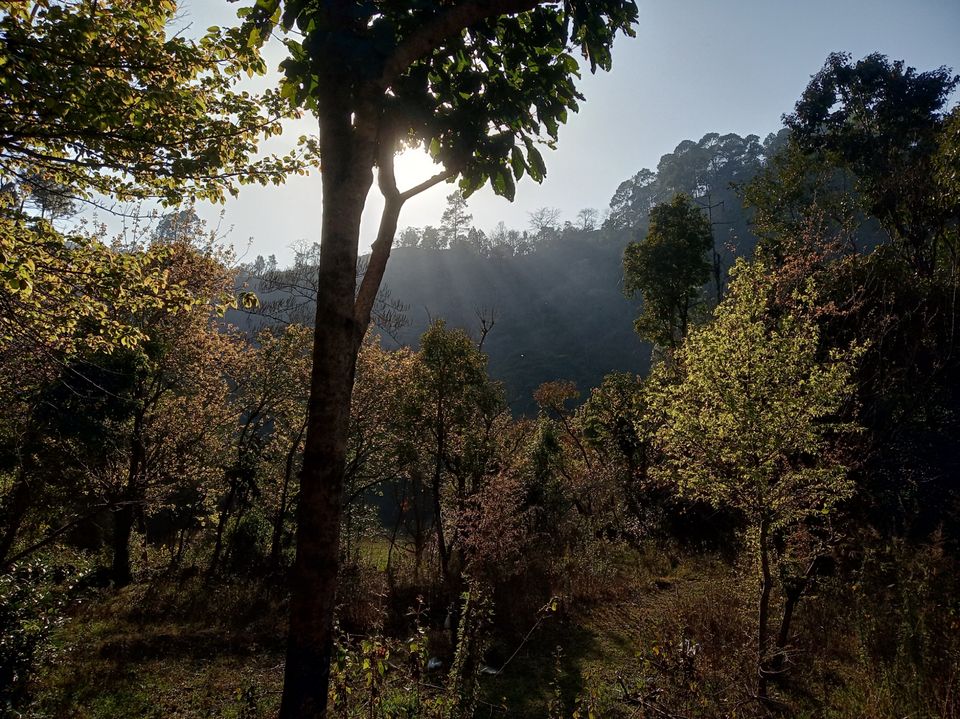 Have you ever wondered going off the regular trails of touristy places while still be able to doing all those things that you do on a vacation? Wouldn't you love sunbathing in the winters during the day and stargazing in the lap of mountains by evening, listening to the melodies of nature all along your vacation while having one of best visitors (birds, yes! a lot of them) just in the backyard.
If yes, then you got to be at this Hamlet tucked away in the lesser Himalayan mountains of Kumaon region of Uttrakhand. A town named Jeolikote (pronounced- Julikot) located on the way from Kathgodam to Nanital has even got some colonial history if it interests you, well that's how it has got its name!
Jeolikote has gained attention for some really good spotting of birds. So, the list of things to admire about the place doesn't just end with mountains and streams. Birders and Photographers have been flocking in numbers too.
A walk along the forest, watch the local communities, their organic farming, dip your feet in the refreshing stream, treating your taste buds, all these while staying in a camp sustainably planned and built of eco-friendly materials- CAMP SPARROW. One of the pioneers of the region to come up with such a wonderful idea of camping yet not compromising with basic necessity standards and creating a platform for excellent spotting of words in entire Jeolikote. Their brilliantly planned and laid out trails of birding lets you immerse in the experience completely.