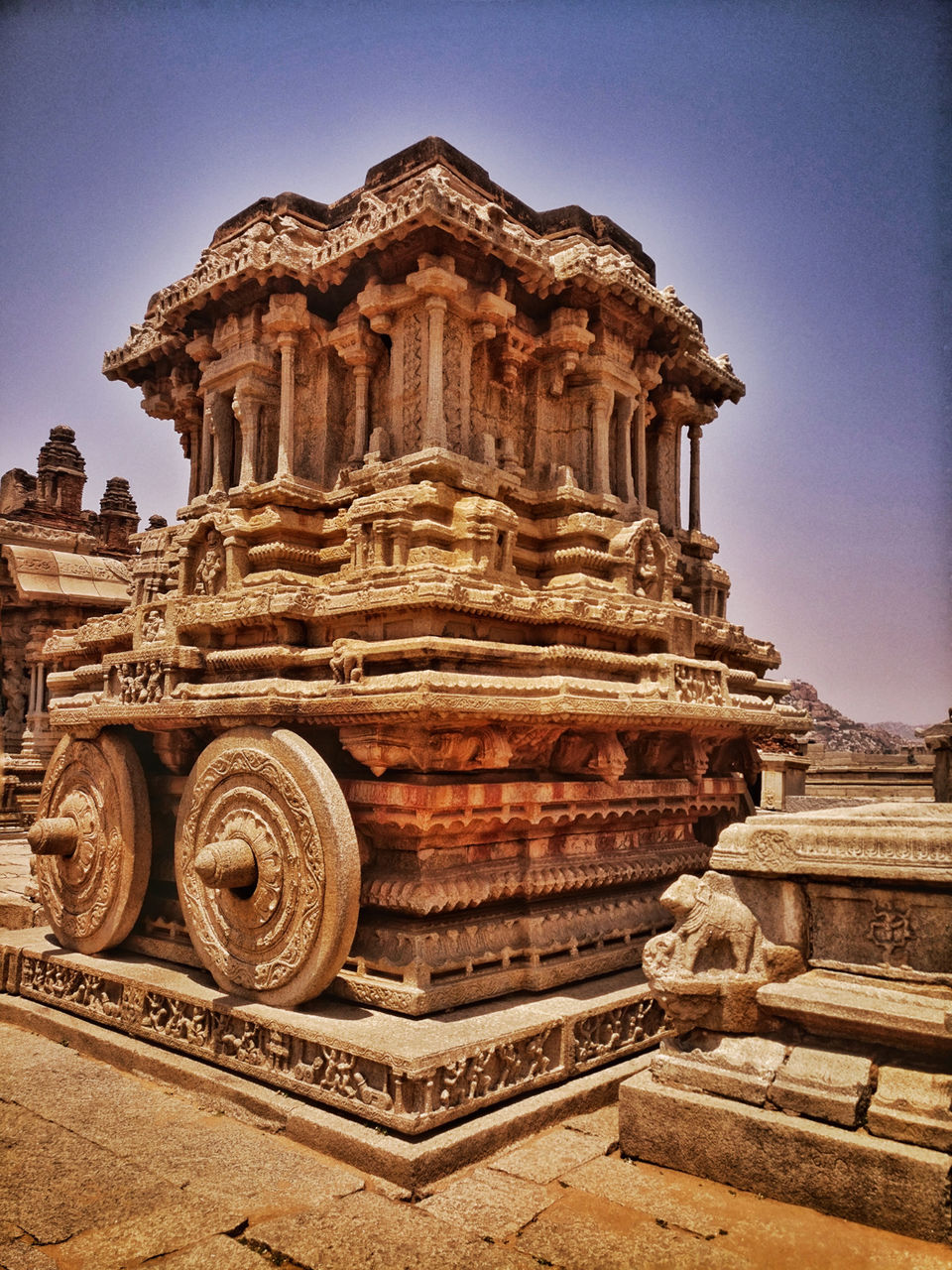 What does Hampi make you think?
Brings rocks to your mind, eh? The carved ones? The ones with elephants and tigers and dancers carved intricately on them! Oh and of course all you adventurous bouldering enthusiasts, I see big untouched rocks in your eyes. Yes yes, Hampi has it all! All kinds of rocks! Boarding the bus a little after midnight, off we went to a weekend filled with nothing short of fun, sun and oh yes, rocks.
As was supposed to be the case on Fridays, our bus was delayed for 15 mins every 10 mins. So, yeah. Fridays. Someone should have warned us to bring snacks to satisfy any midnight cravings because that's how long it could get. We had no midnight craving, just saying. But hey, it's Bangalore. Big city, yada yada, no more complaints. My city, my love. So yeah, no complaints.
We reached Hospet the next morning, sometime after the sun was pretty high on our heads.. A short bus ride from here to Kamlapur and there we were, in front of Clark's Inn. A truly beautiful hotel, I won't lie.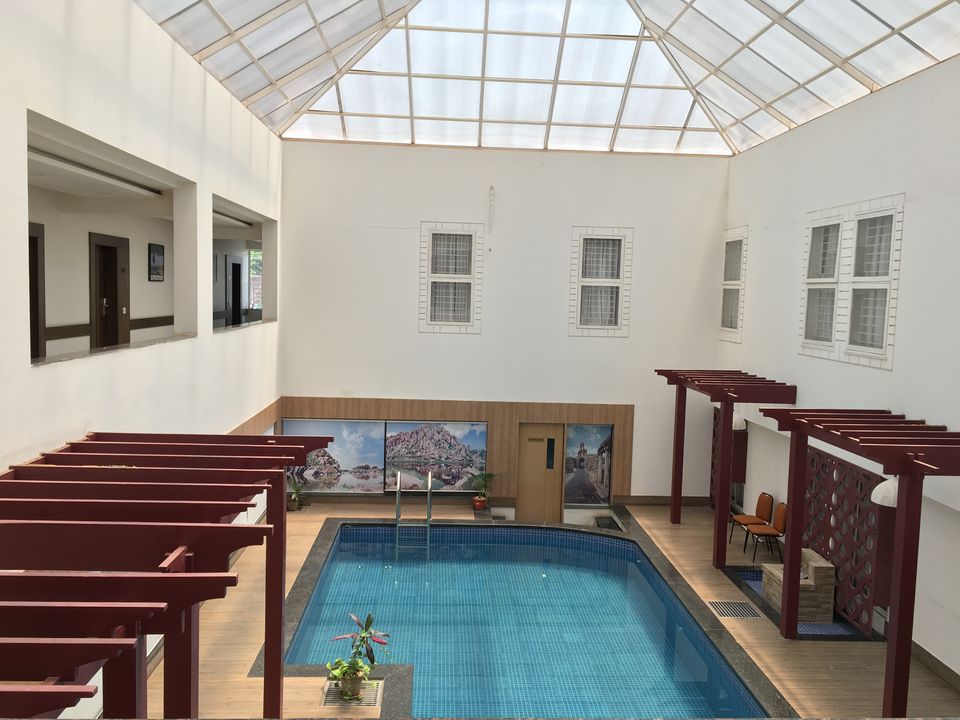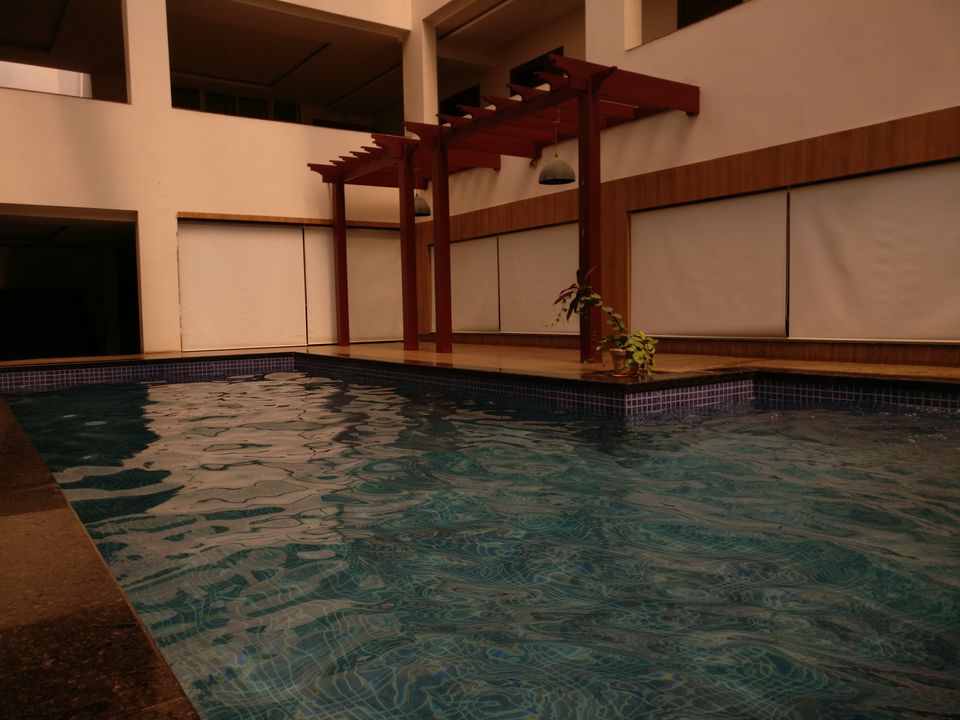 A short break later, all fresh and decked to tackle the sun and heat (or so we thought), out we went to begin our exploration of this World Heritage Site. We took a bus to Hampi. 7 Rupees or so and you're transported into an entirely different land. You just see ruins of temples and of palaces. Everywhere. The entire stretch from Kamlapur to Hampi is littered with stones, quite literally. It's hard to digest the fact that those stones were homes to some of the greatest kings and queens to have graced the then capital city!
Virupaksha Temple
Built over 700-800 years from now, renovated and constructed by all the ruling kings over the following years, this temple bears testament to the fact that we had such skilled architects so many centuries ago. The carvings on every wall, on every pillar and even every roof are enough to make you feel so insignificant of whatever you think you've done. It's mind boggling how detailed everything is. You can touch and feel these stones, and if you're like me, you'll get goosebumps at every crevice and curve of a sculpture. We met an elephant in the temple. Such a gentle giant but trained to be absolutely chaalu! Blessing people in return for money! The blessing is only catered to note givers, mind you. Coins won't get you any blessings! Eating bananas after bananas and coconut after coconut, this fella was surely an attention seeker!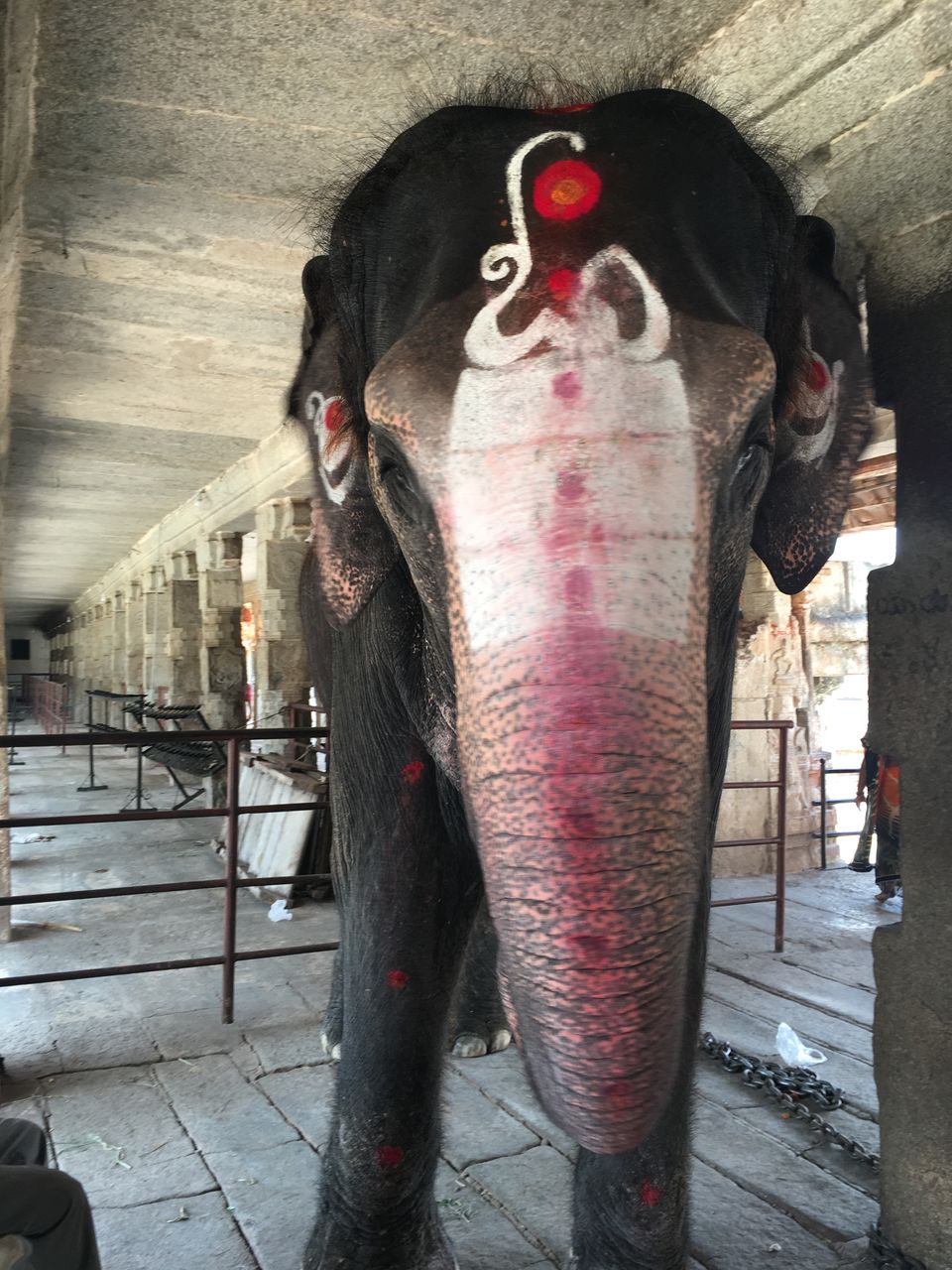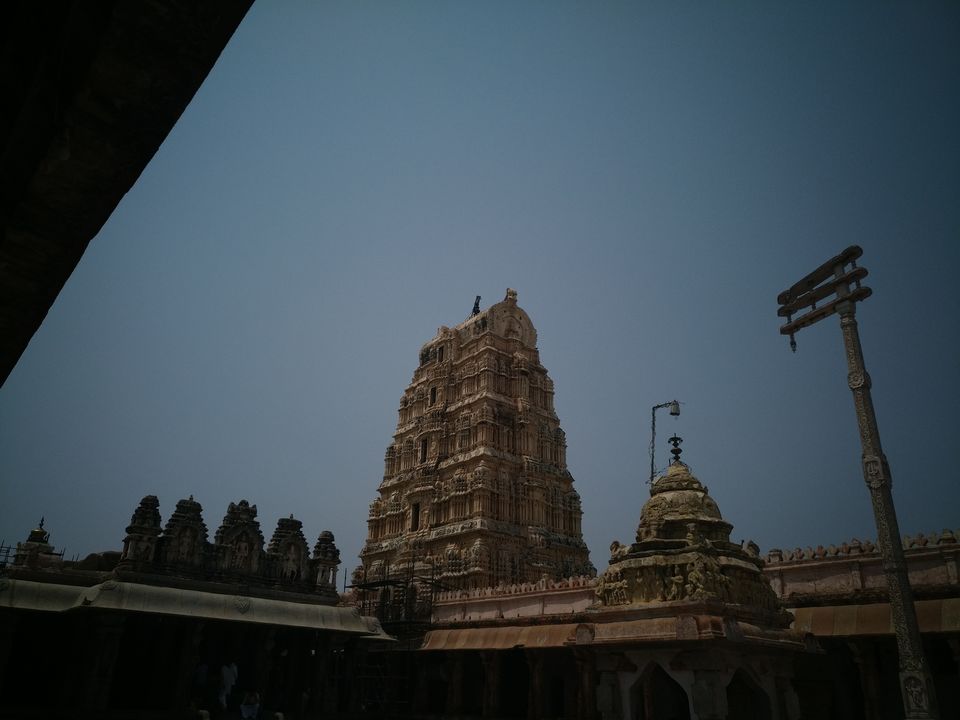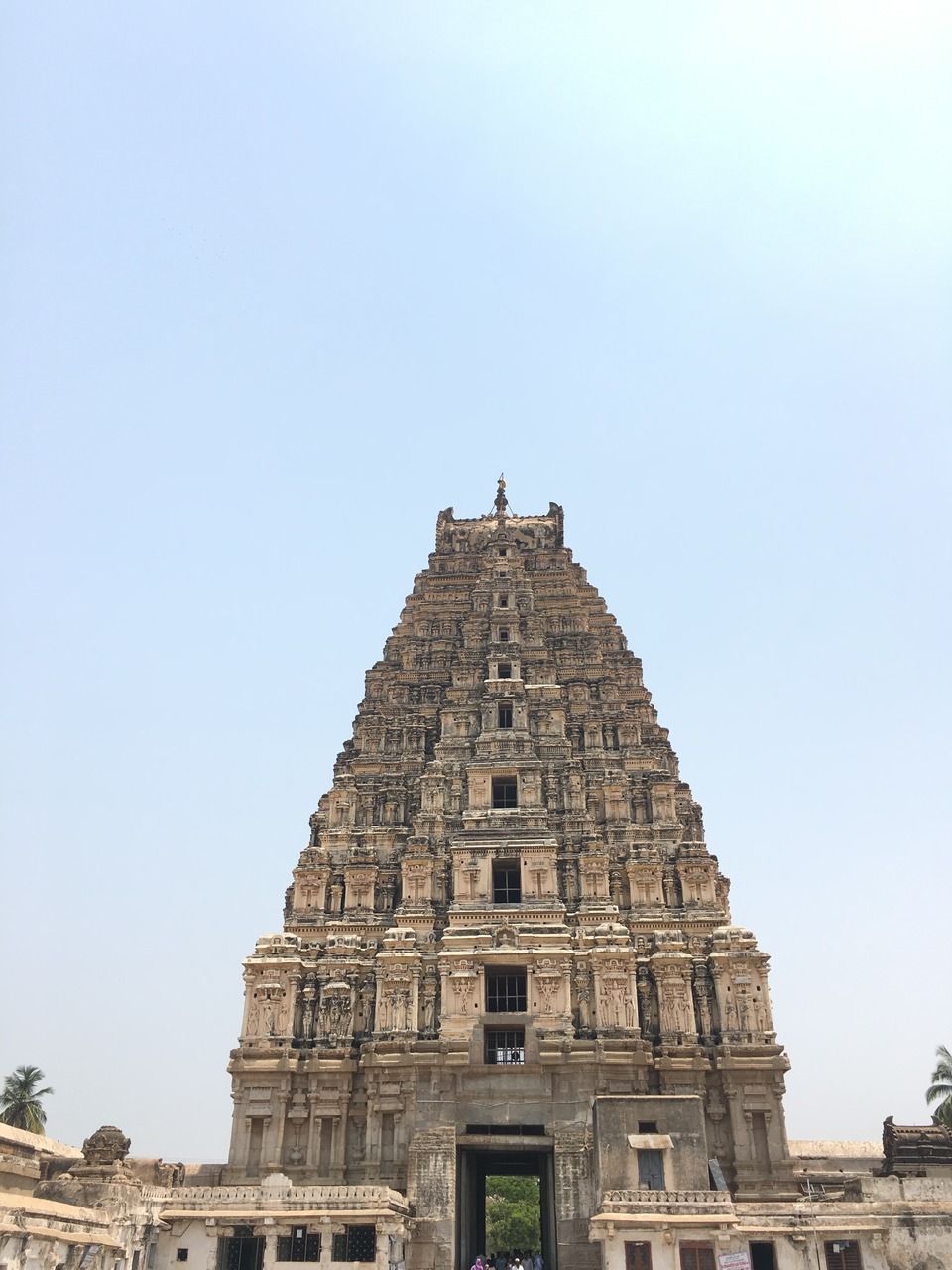 There's an entirely different world out here. The main temple's roof is littered with paintings. There's a few paintings of Ramayana, a few of Mahabharata, a few highlighting Vishnu's 10 avatars, some of Shiva, some of Durga and the list just grows! It's crazy how they painted so much out of just natural ingredients back then. Speaks volumes of the talent this city harbored.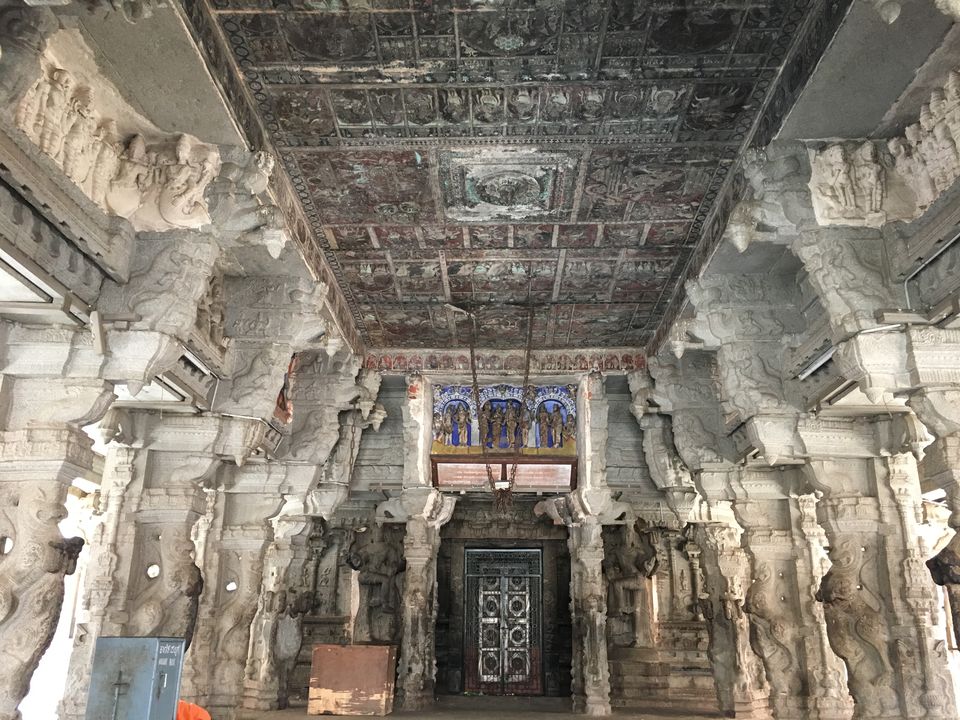 The temple premise has many structures within. There's an underground cave temple, used for meditation at the time. There's a wall as well where you can see the shadow of the gopuram outside, but, upside down! Yep, you read that right. The shadow is upside down!! Even after an explanation from our guide on some light principles, I was way too lost in the magic playing in front of my eye. I mean, how can a shadow be upside down when you can see the gopuram standing upright from the same hole that's causing the shadow?! It's magic. Truly.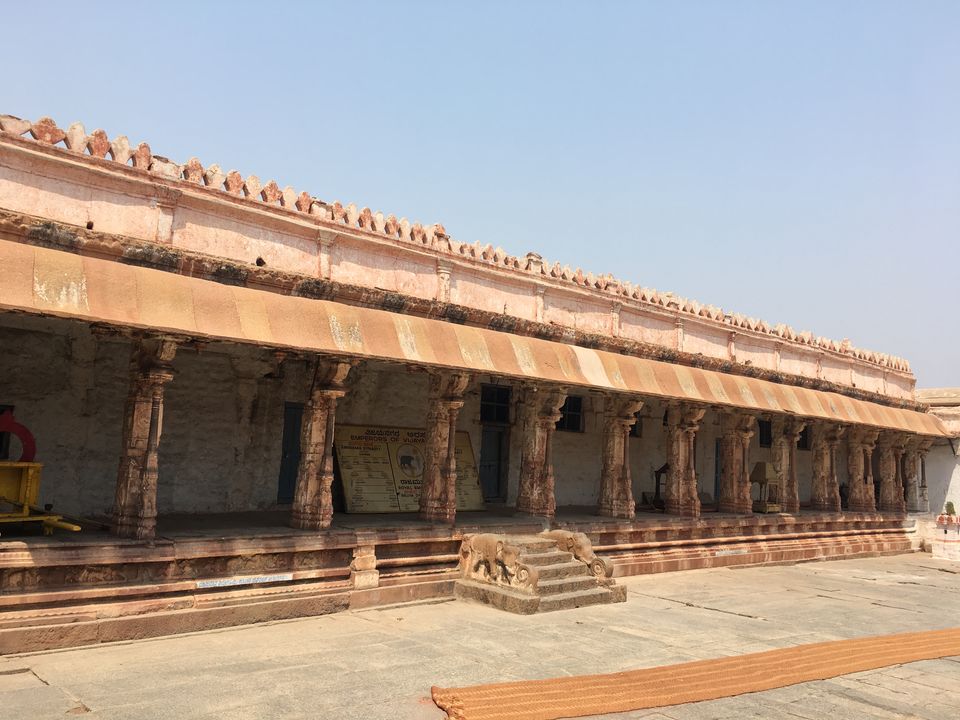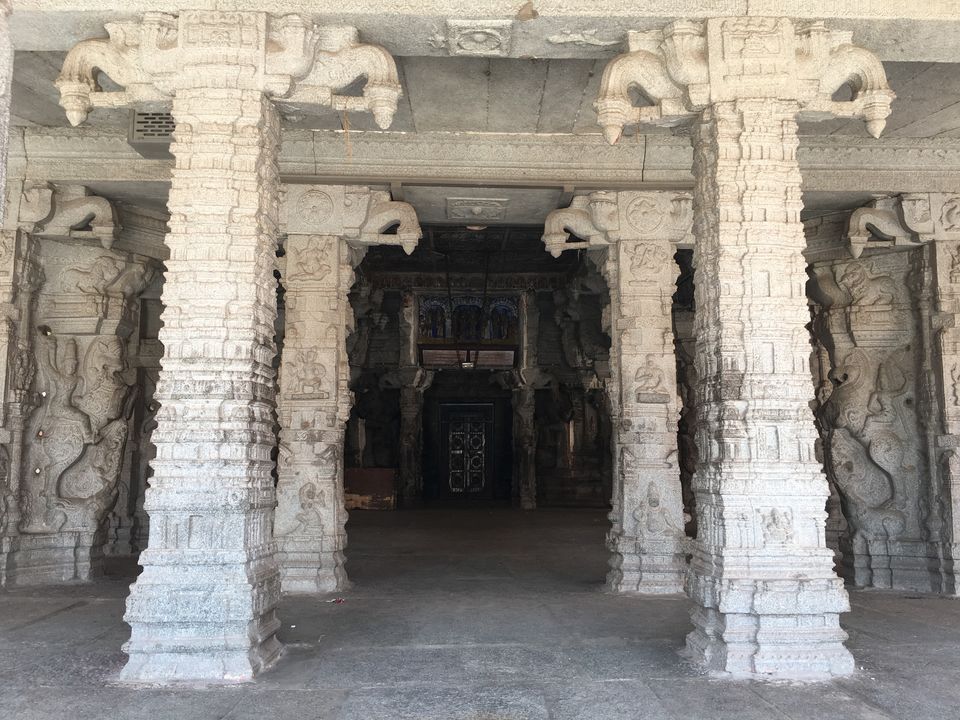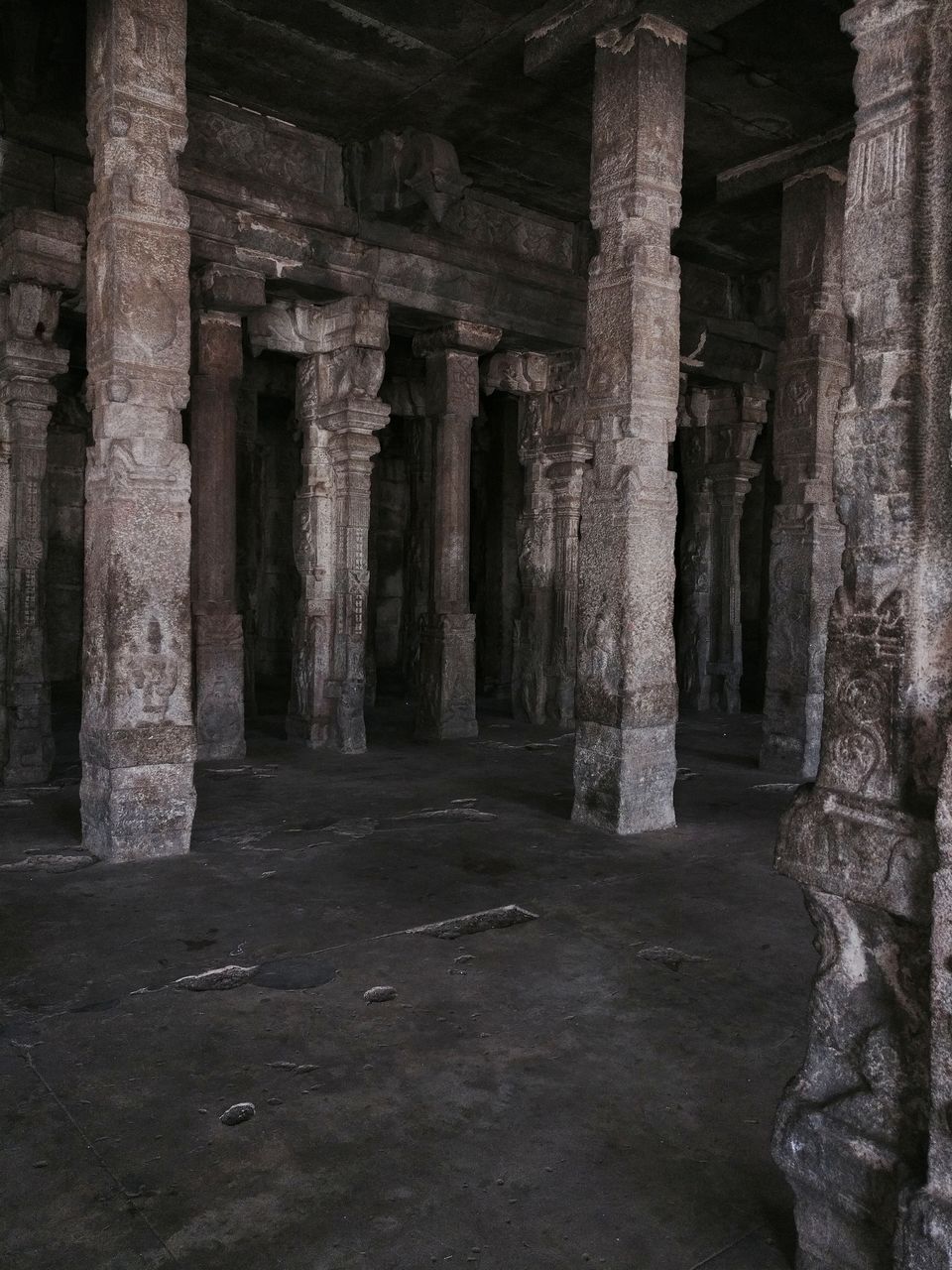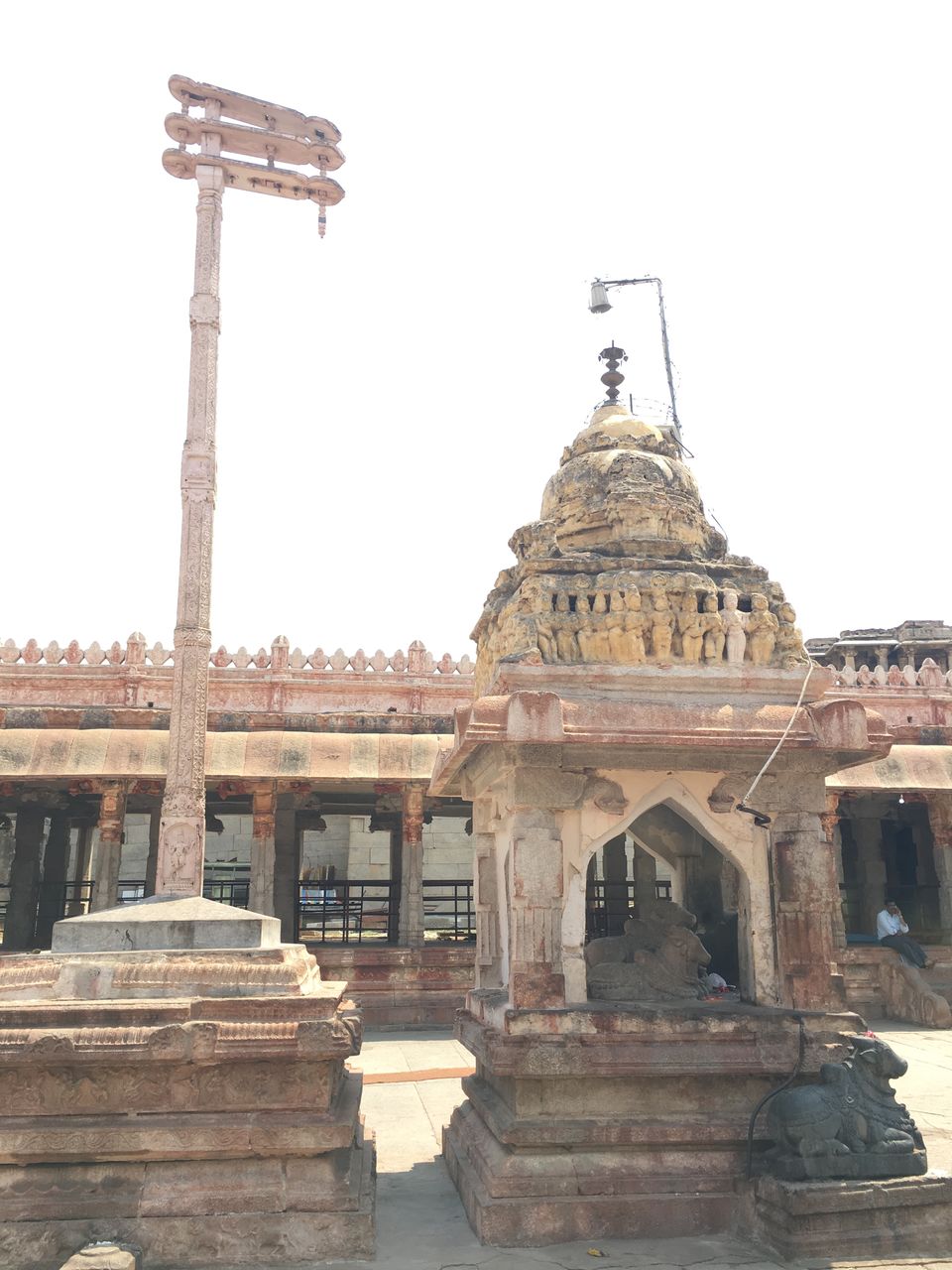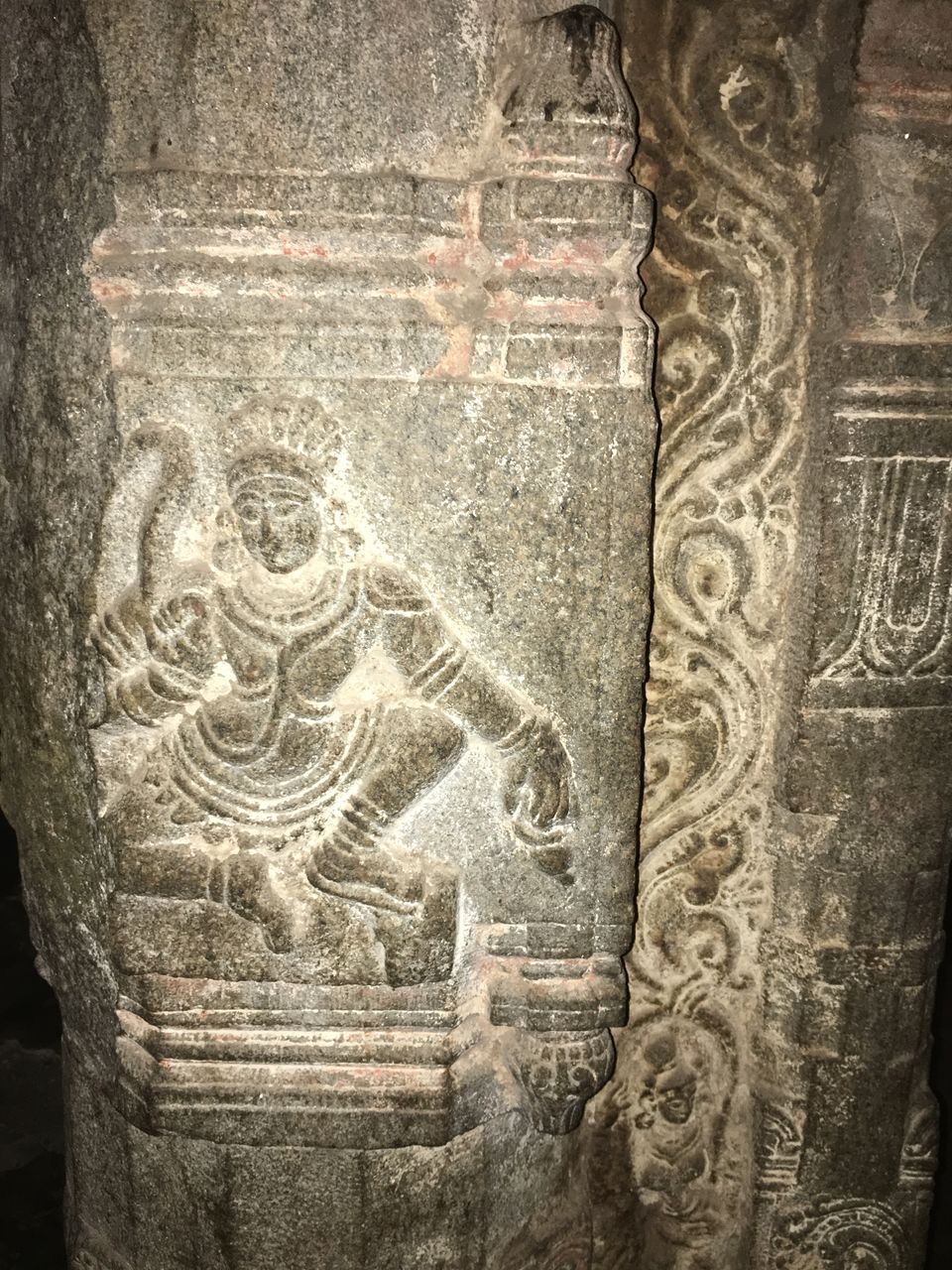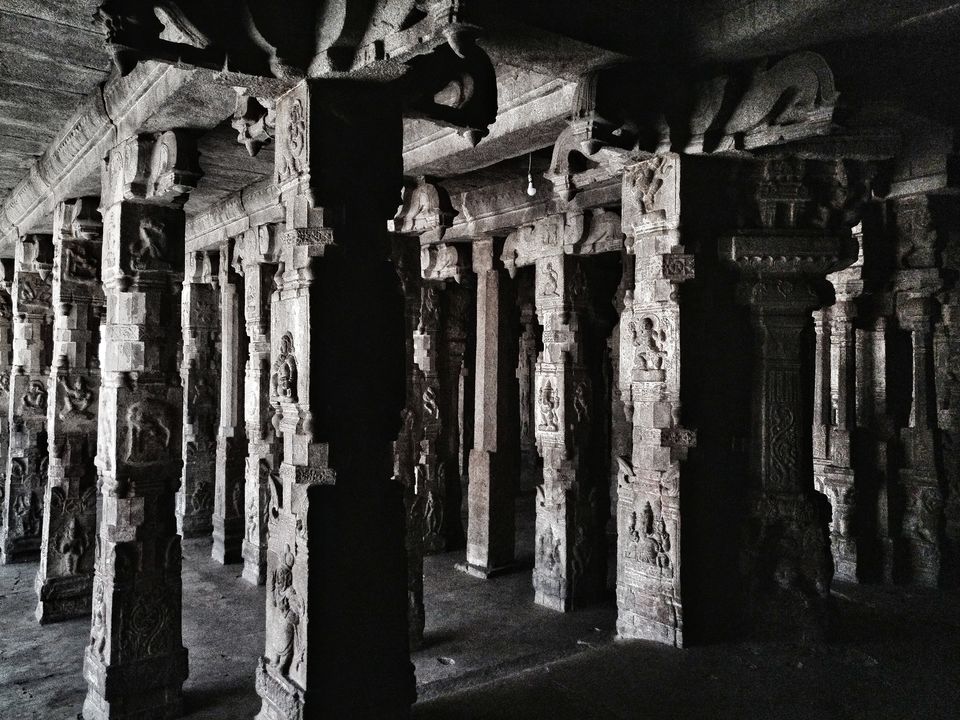 Oh and, we even saw baby monkeys. A few moments outside the temple with our guide and off we went, bidding goodbye to this marvel.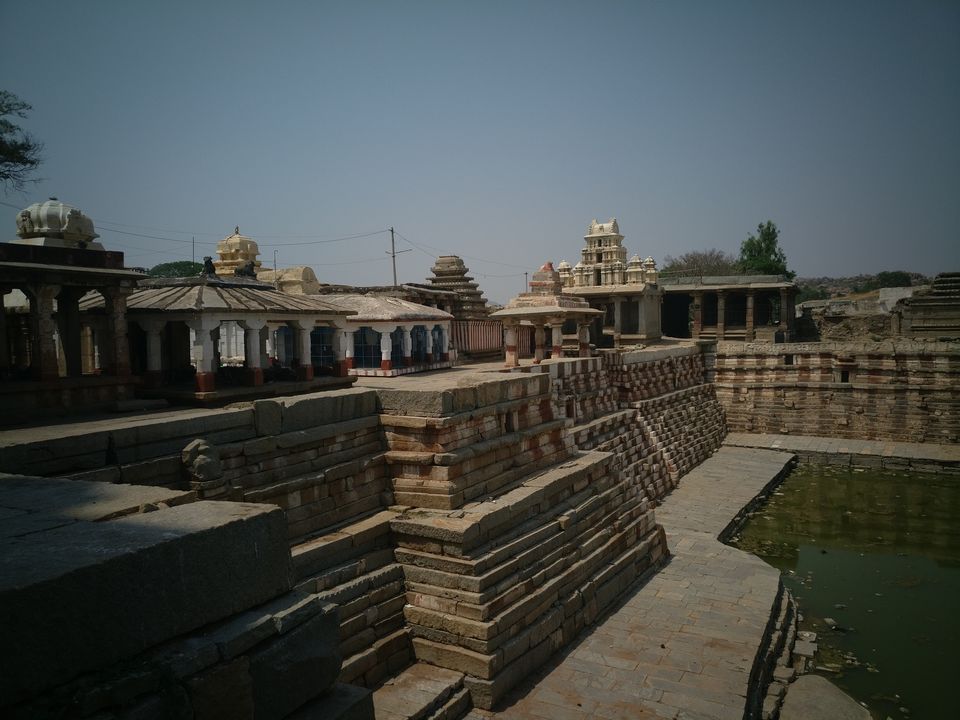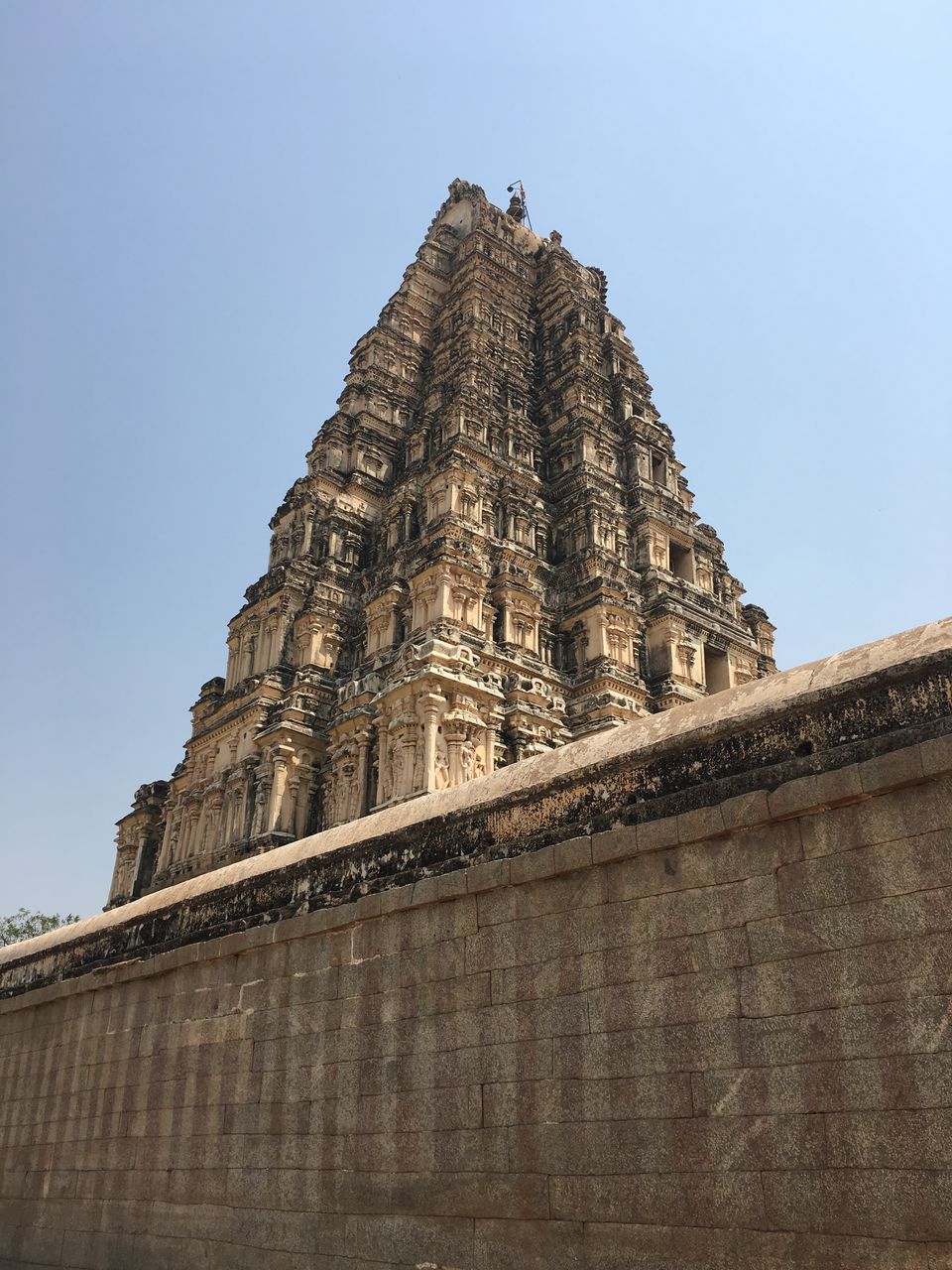 We had lunch at this amazing place called Mango tree. The ambiance in this restaurant is amazing!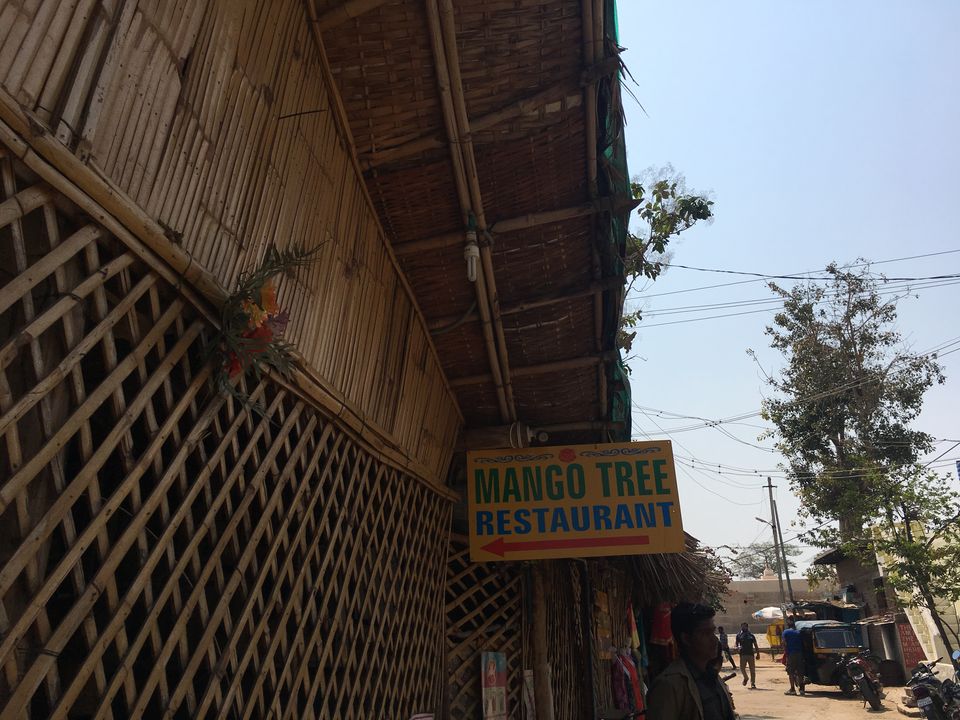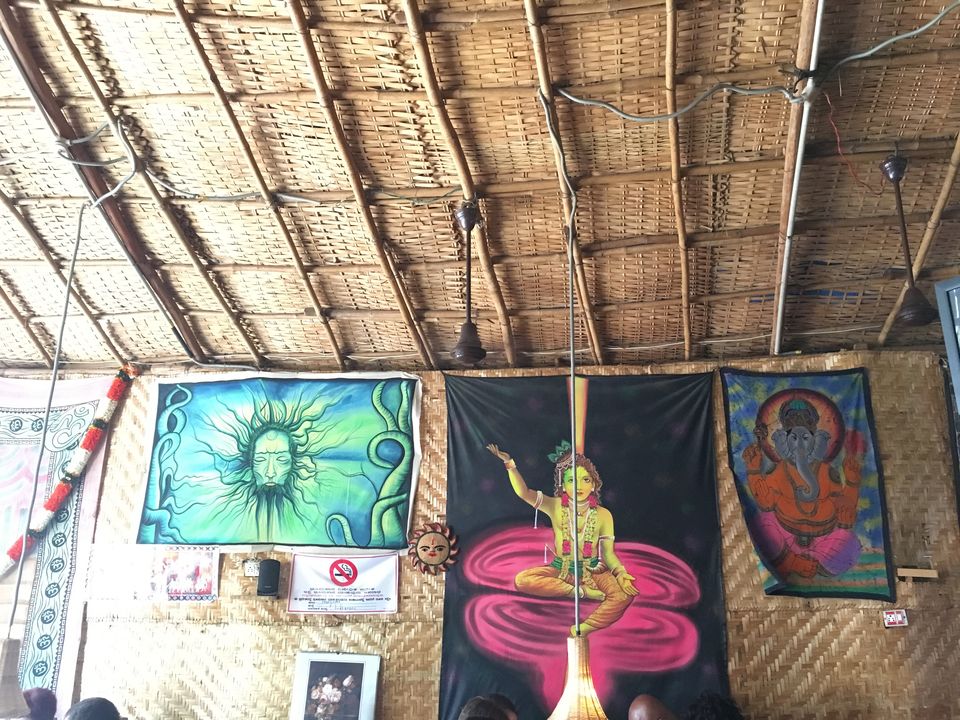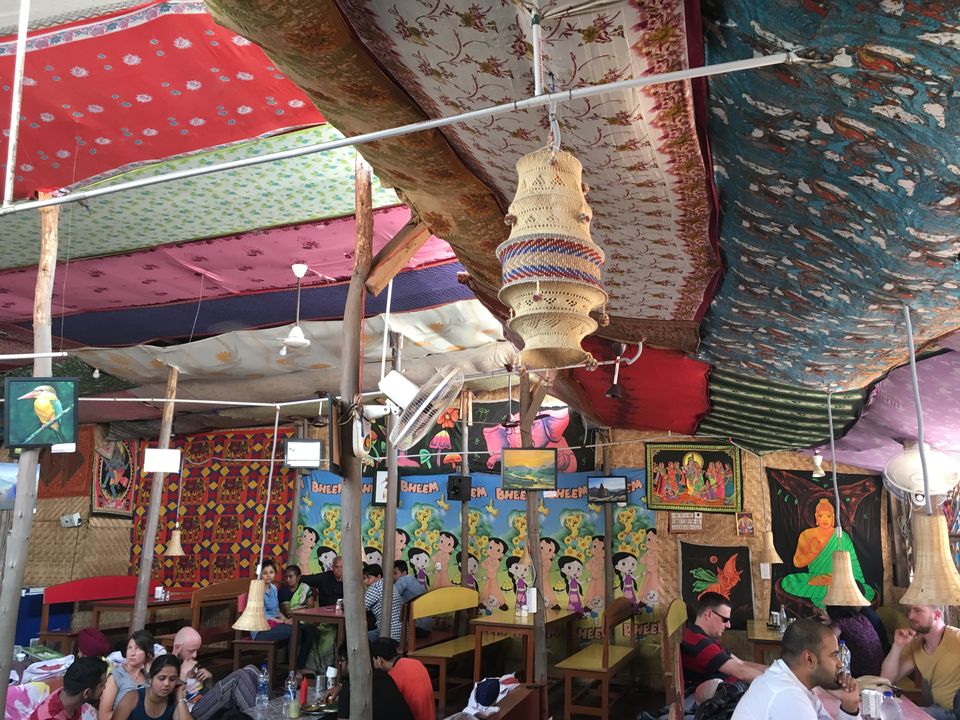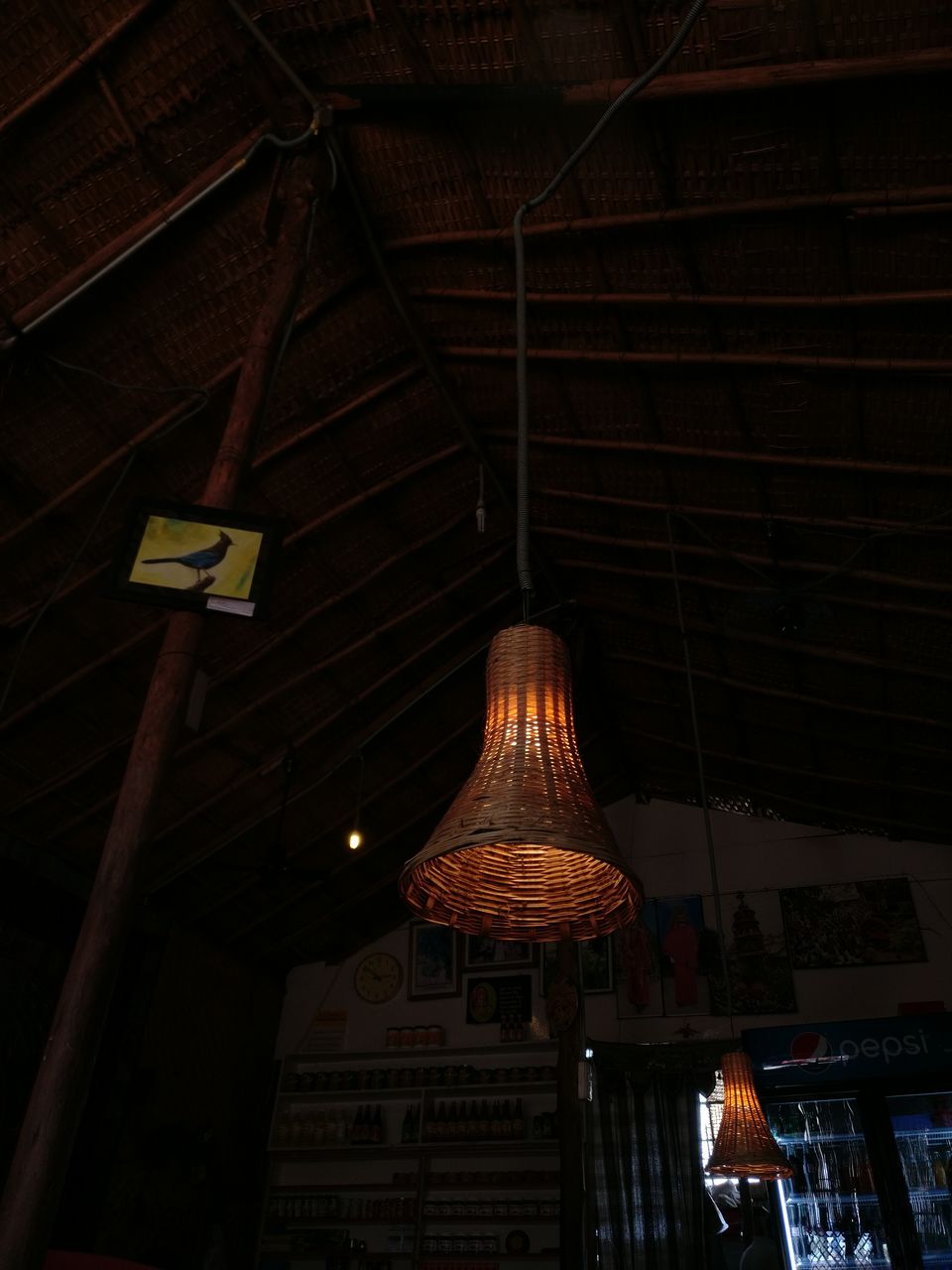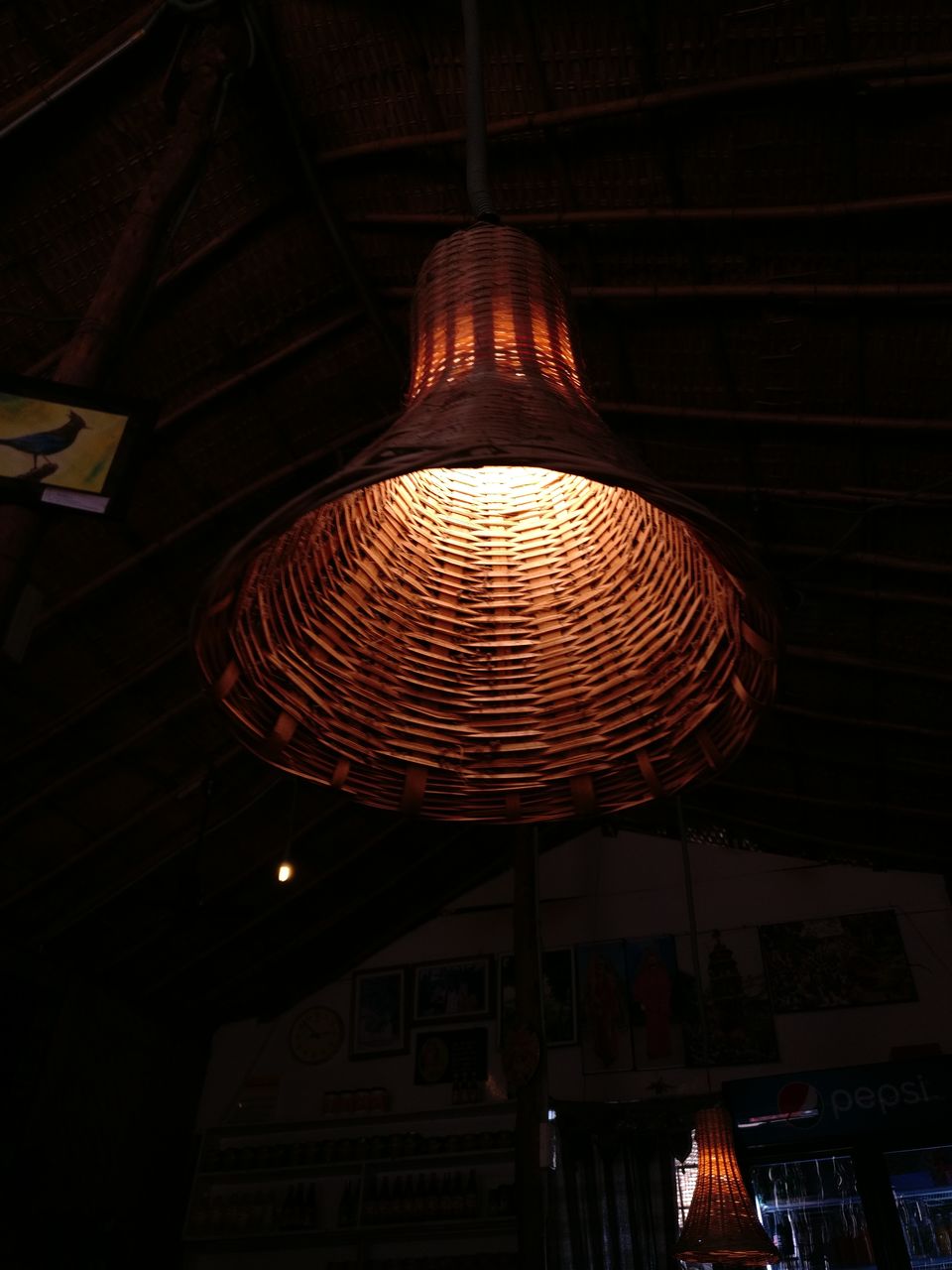 Hippie Island, River Road
You've to cross over the river (TungaBhadra, I think?) to reach this place. Because it wasn't as precarious to cross the river by foot, we decided to do just that. Otherwise there's boats to get you across from another side of the river. We met three girls who'd come down from Holland and were working/researching public health/awareness in rural India as part of their report at Manipal. We spoke a bit about where they'd gone before Hampi and also a bit about what they liked and what they didn't. Usual chit-chat when you meet someone new :)
Bidding goodbye to them, we moved on ahead to find Top Secret Views - the restaurant/shack that's known to be open all through the night. But we only found that the place was demolished 6 months ago. Now, nowhere to go, and too late to cross the river and head back to Kamlapur, it was stupid to decide to not go anywhere, so it dawned right then that we could spend the night at the same hostel as the Holland people. Luckily for us, the girls had not gone too far so we caught up with them and inquired if they thought there were rooms available. Affirmative, and off we went! We had to cross a paddy field and go over to this hostel! It was surreal, walking in that peace with crickets croaking! Loved the walk, talking all the way, it was amazing!
Reaching for the ground with no light in sight, beneath starry skies, humid as was the air but a cold breeze to put us at ease..
We hoped to find a garden buzzing with hippies, drinking and smoking and making merry under the trees..
Walking through the paddy fields, hearing the crickets croak at night, barely able to see the ground, but still walking towards a place not even in sight!
Setting the mood for a night full of story telling, we walked briskly, setting the fun pace,
All of the above, just to come face to face with, lo and behold, Manju's Place.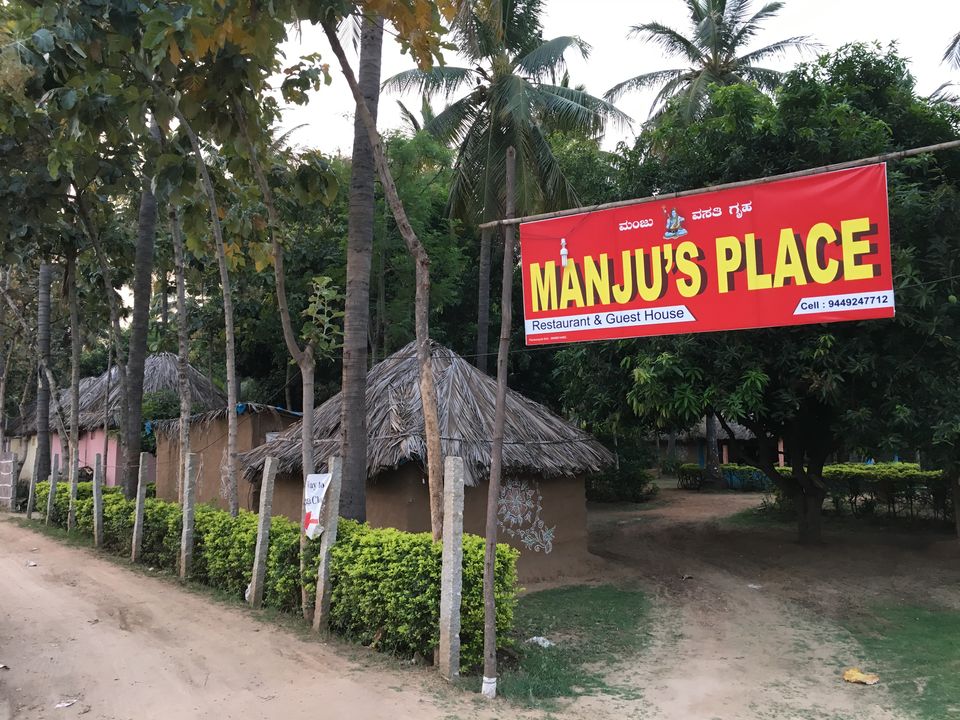 Didn't see that coming, did you? Ha! Neither did we!
We did not even expect to see a snake in the room, so, yeah. Granted it was a baby snake, alright, but for us a snake is a snake. It's slithery, slimy and completely unwelcome. Thank you very much.
Battling mosquitoes at dinner at this very open and very forest-y resort and even meeting frogs at the doorsteps. Nothing short of an adventure, this Manju's Place!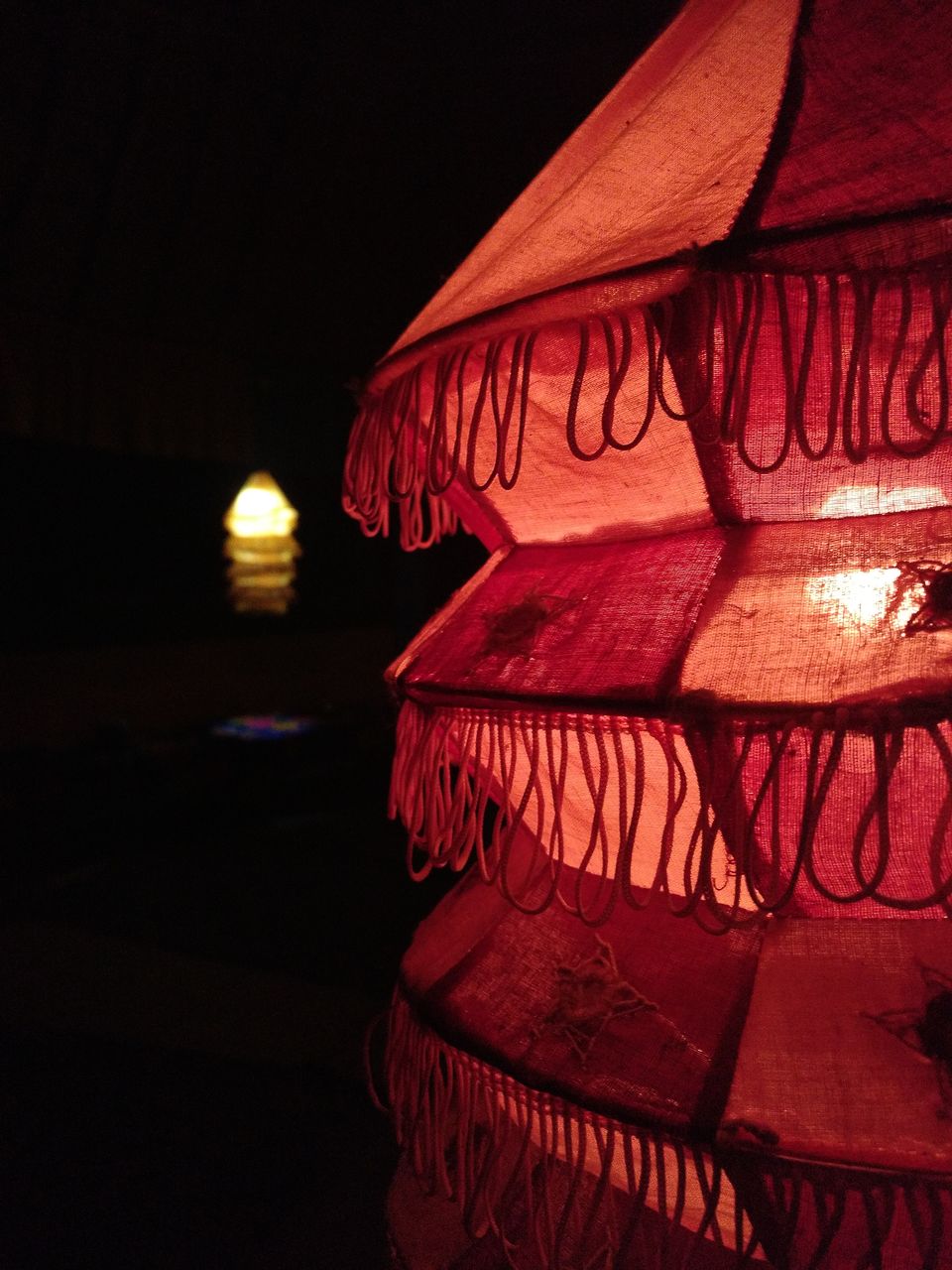 Early next morning, we decided to walk around the paddy fields, which looked magnificent at the time. Following a trail through the fields, we came across a group of people that were doing something ultra cool! Guess what? Bouldering! Climbing over to the top of the hill, looking at people scaling rocks upon rocks, music playing in the backdrop and watching the sun rise ever so slowly. You need to live it to really understand what it felt like! Words do no justice to the surprise in store for us here.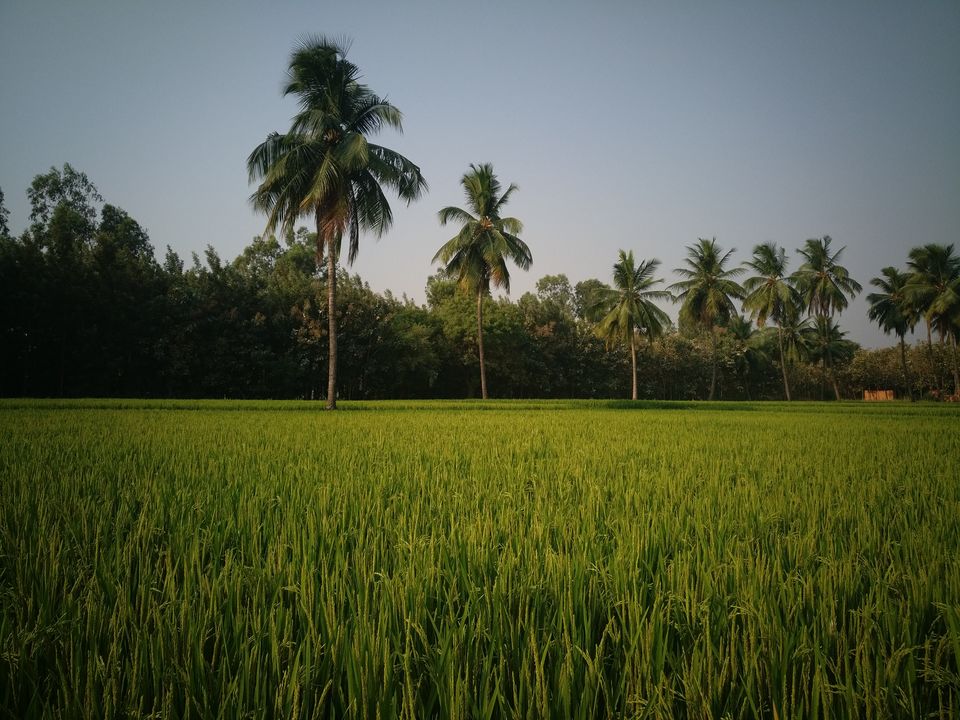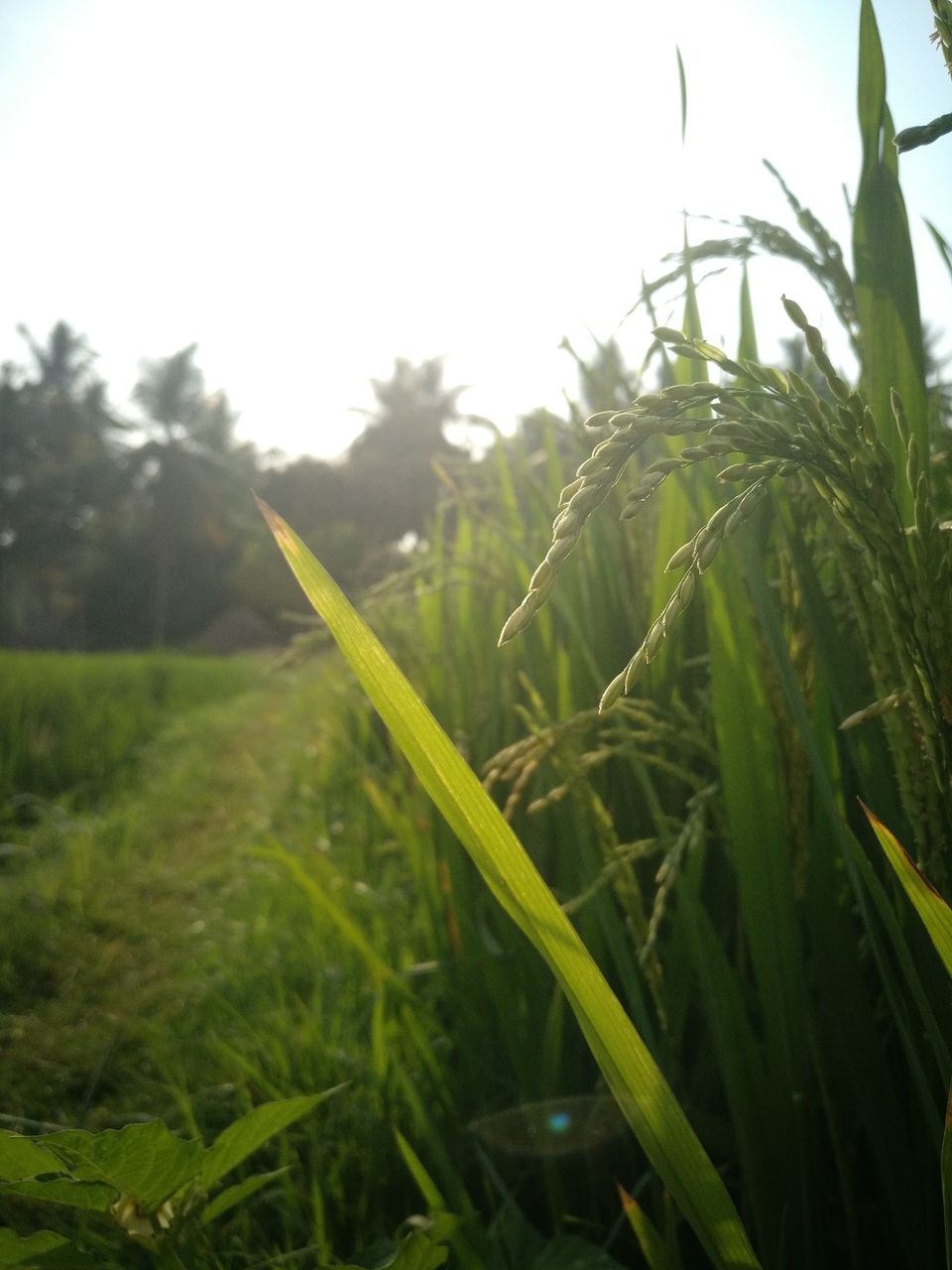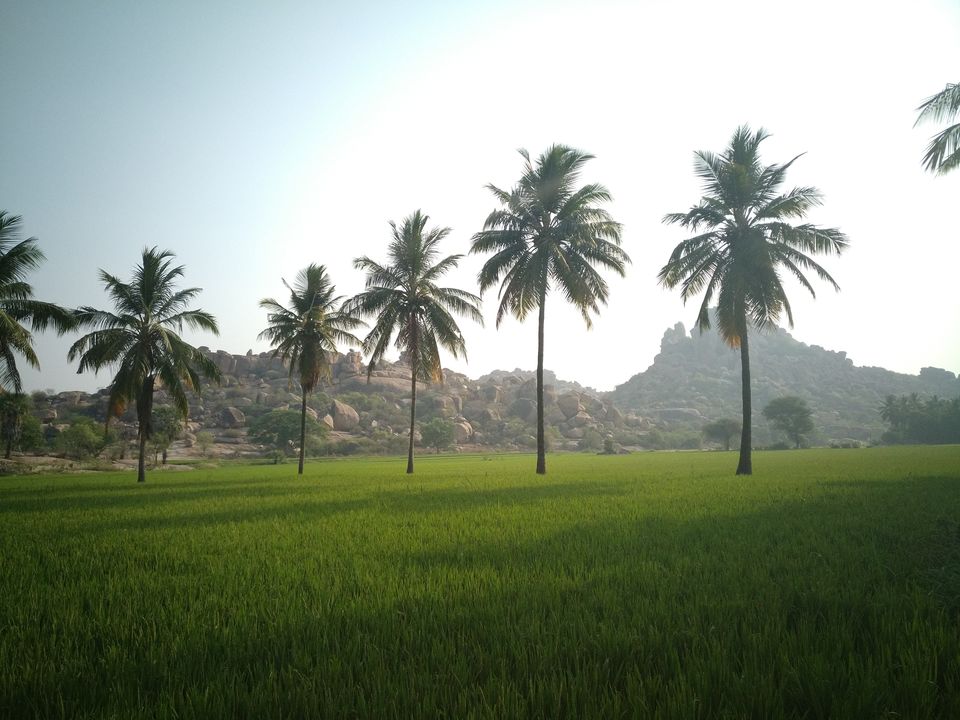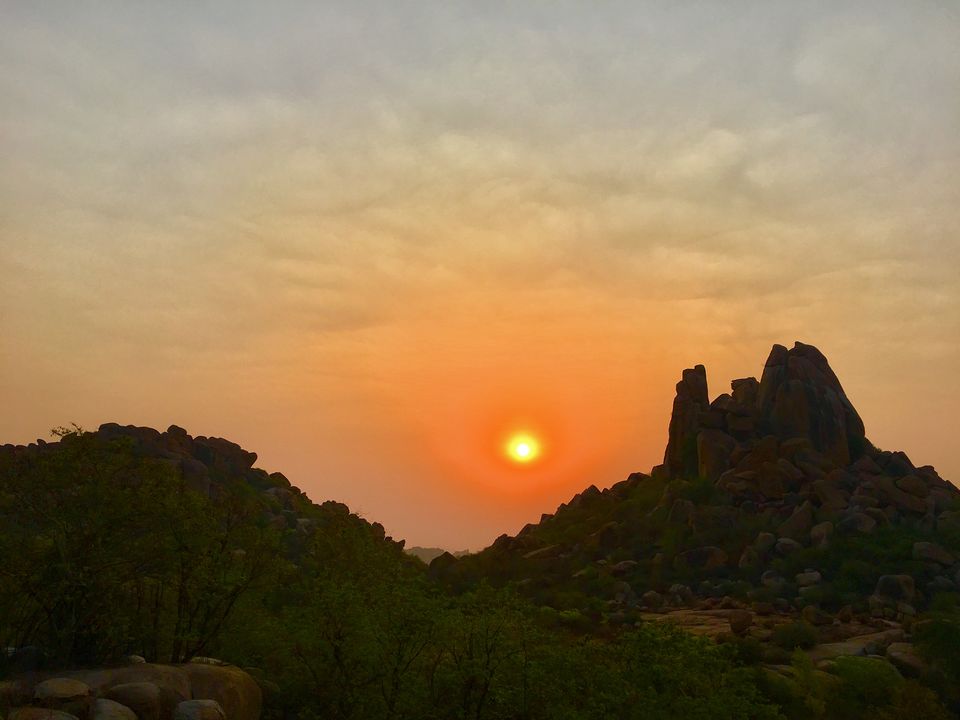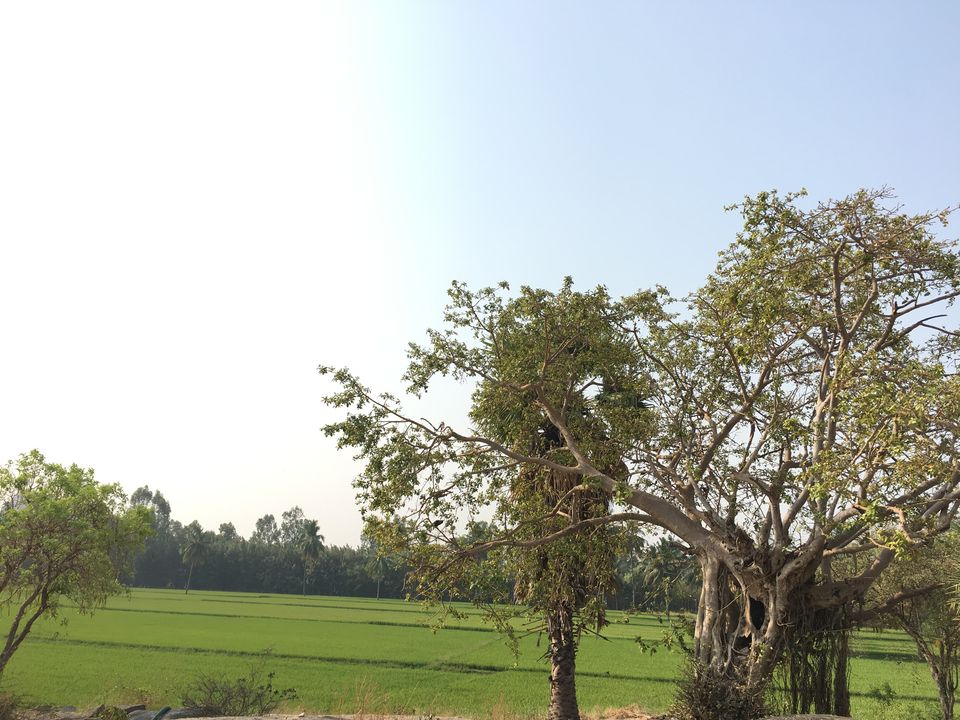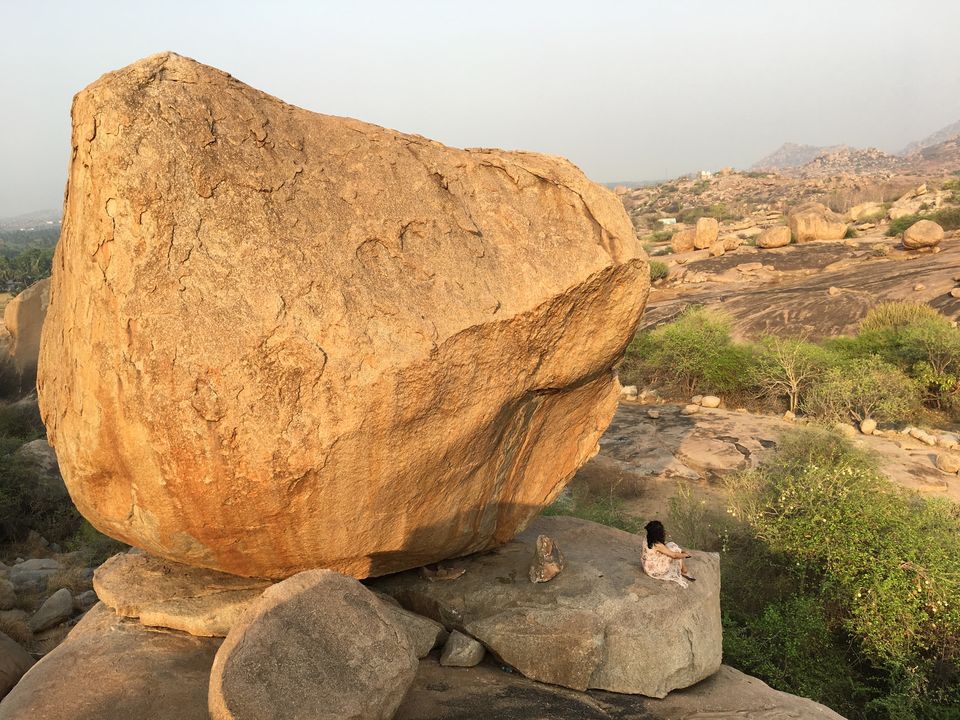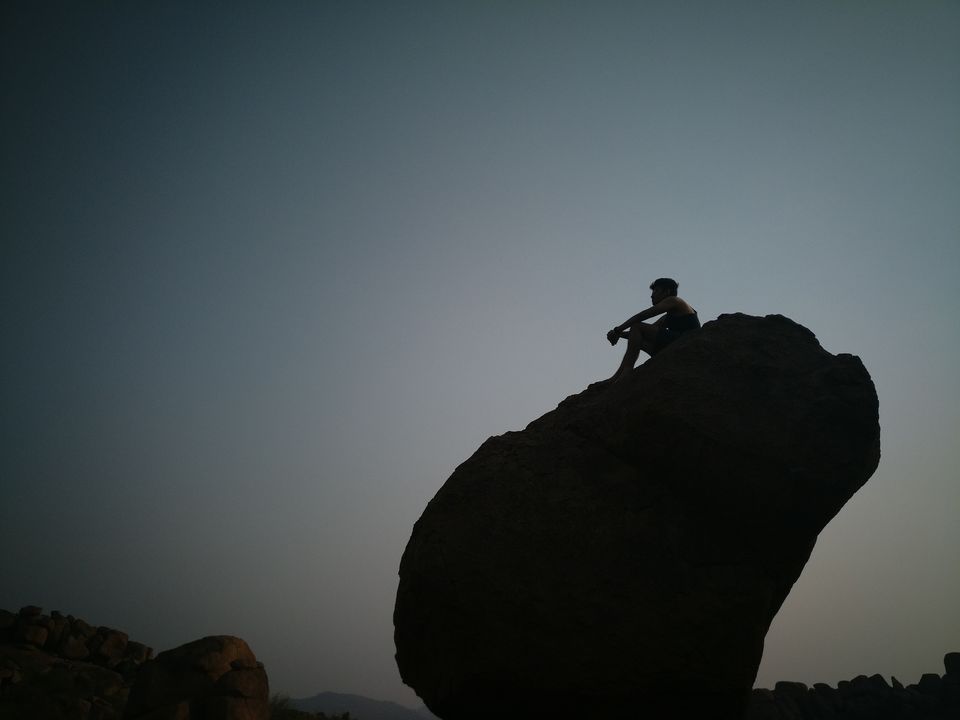 Finishing this island-ic adventure, we decided to head to our hotel, freshen up and do a bit more of Hampi-ing around. And, what a day it was. Read on.
Vitthala Temple
Remember those Hampi postcards, pamphlets, ads, tourism websites?
They all have one thing in common. The stone chariot.
Ring a bell? Taking a form in your head? Yeah? Well, the chariot lies here.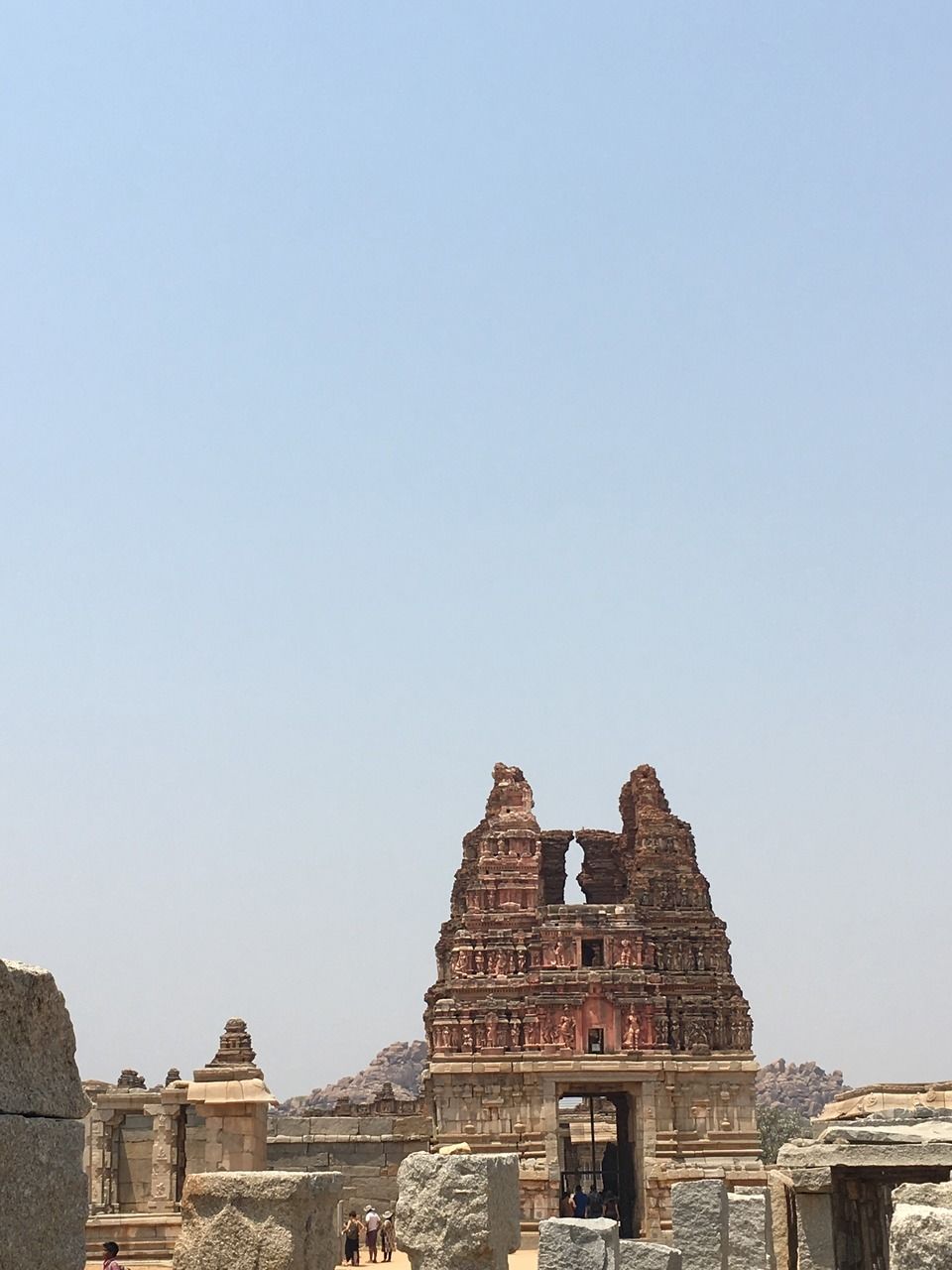 Built by the then King Krishnadevaraya, who took inspiration from the chariot at the Sun Temple in Konark, this chariot is inexplicably majestic! There's such minute detailing on this stone sculpture that you would want to cry looking at the work. No wonder that this chariot is one of the most famous symbols of Hampi tourism or even Karnataka tourism for that matter!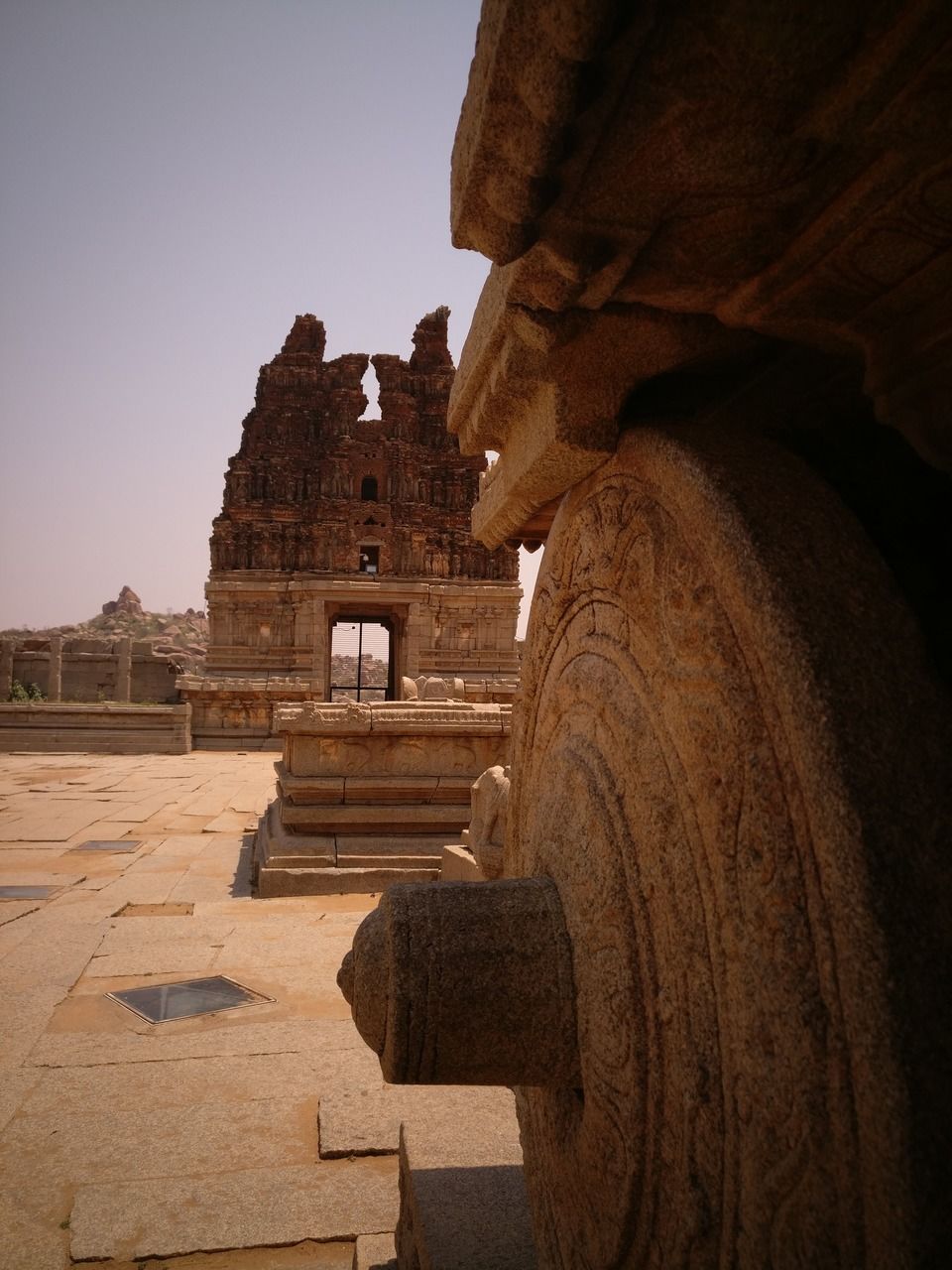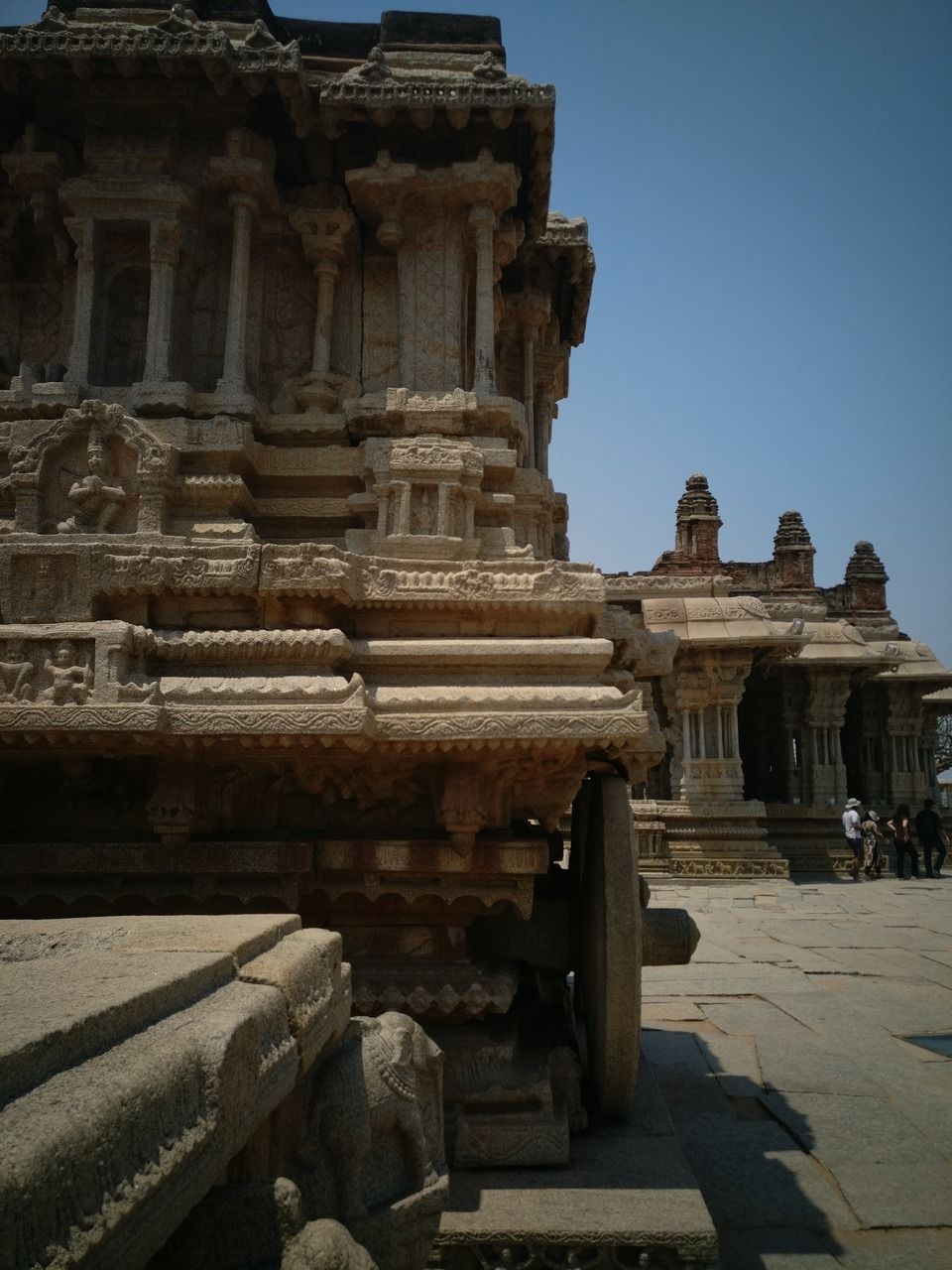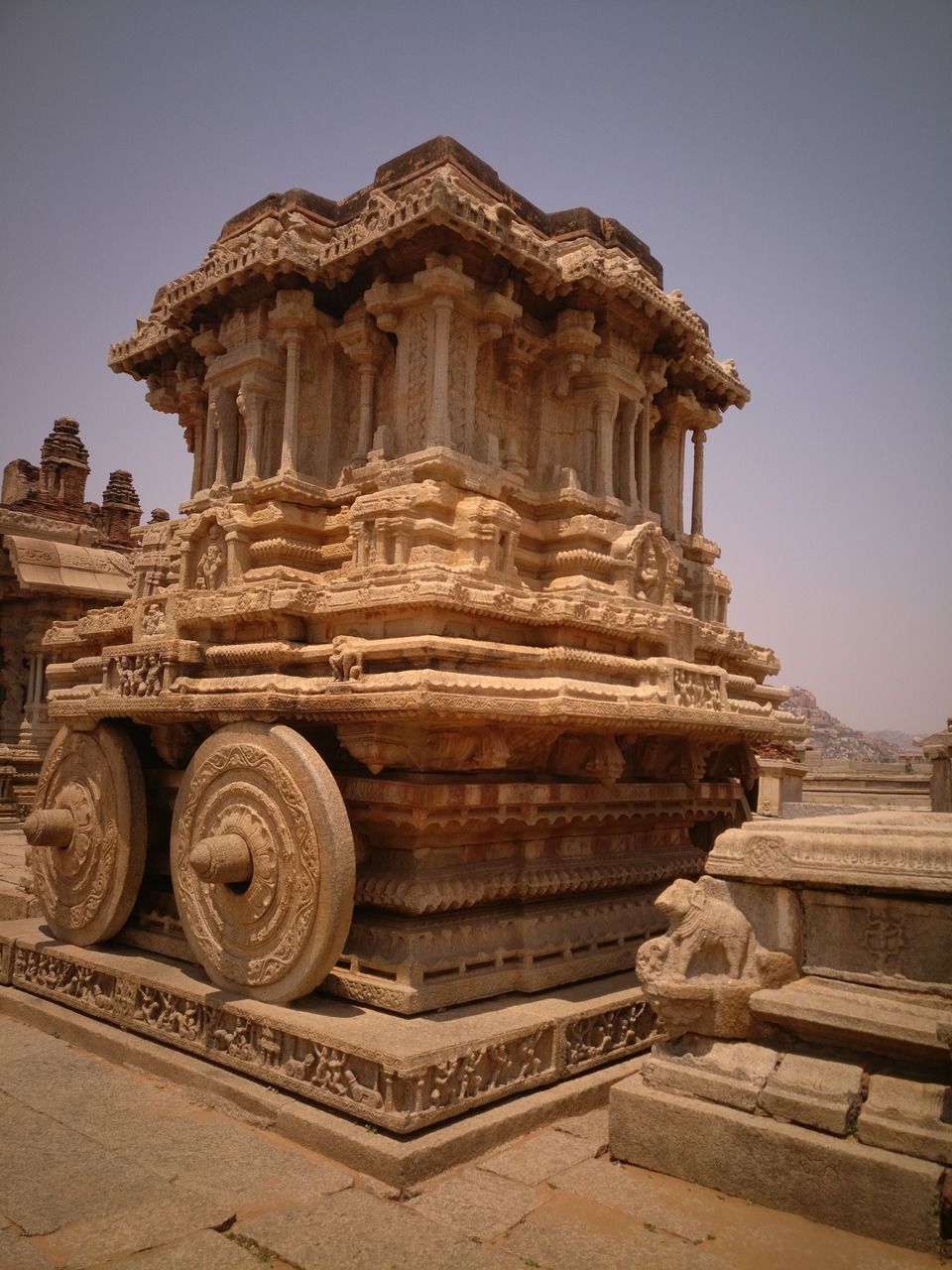 The temple on it's own is really beautiful, but is standing tall without an idol. It is said that the idol was transported to Pandharpur in Maharashtra to save it from being damaged during the war. Most temples in Hampi for that matter do not have a deity inside. Most have been damaged. Most of them hidden away. I guess that's what makes the history of this place all the more appealing to the eye. There is so much missing, you'll be craving adventure every step of the way.
There is a hall built in the premises of this temple that was used by the King's younger wife, to dance in front of her relatives. No common man was allowed to see the Queen when she danced. So, there's hooks made of stone at every corner of the roof, from where they used to hang curtains to hide her from plain sight.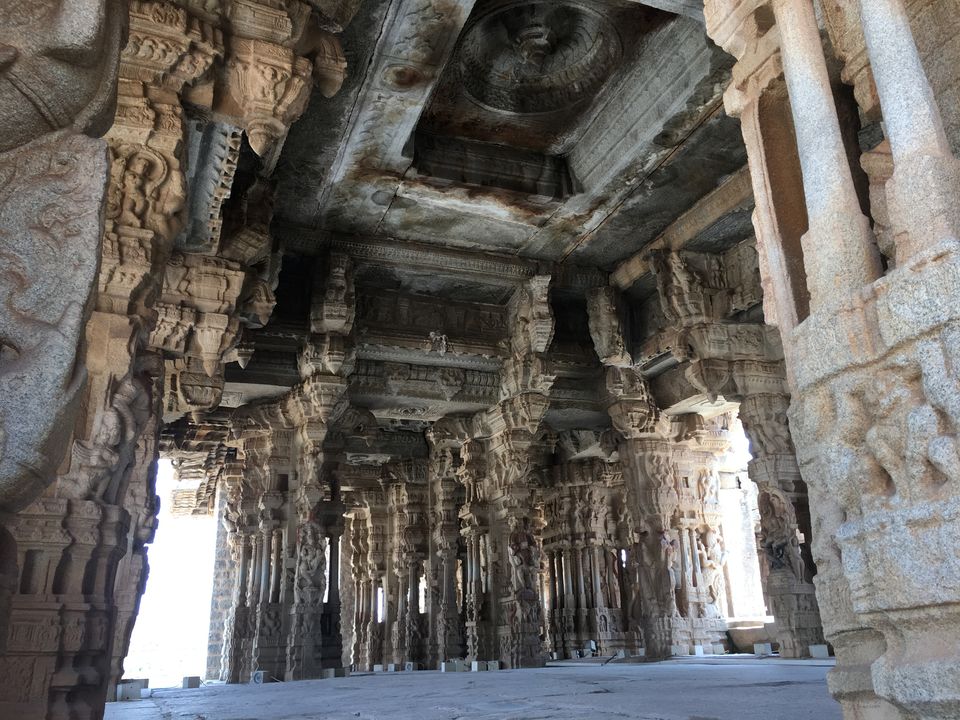 The pillars at this hall are an architectural marvel. History has it that when beaten by sticks made of sandalwood, the pillars produced music, to which the Queen would dance to. It's closed off for general public even now, thanks to people who end up damaging the monument rather than admiring it.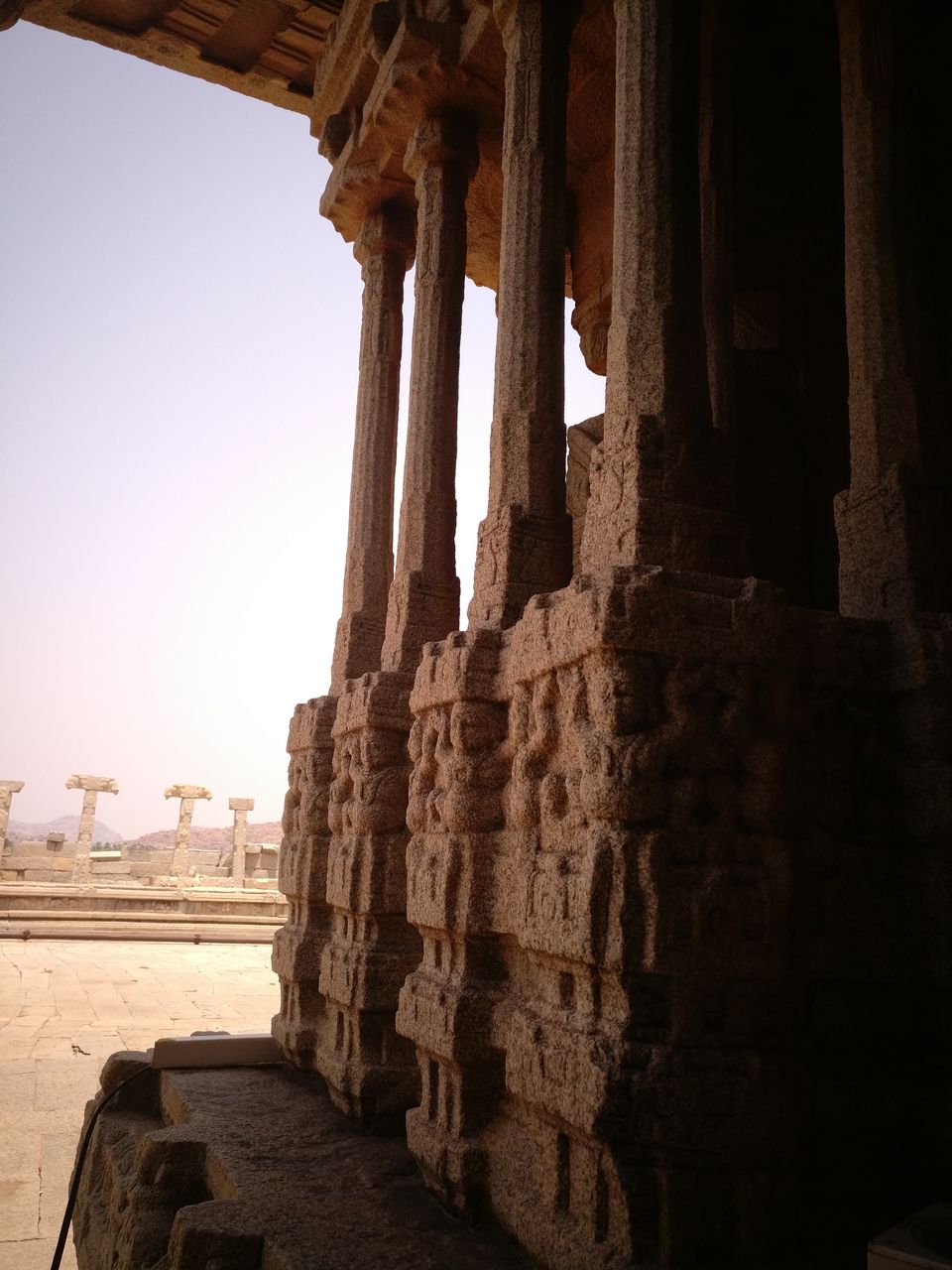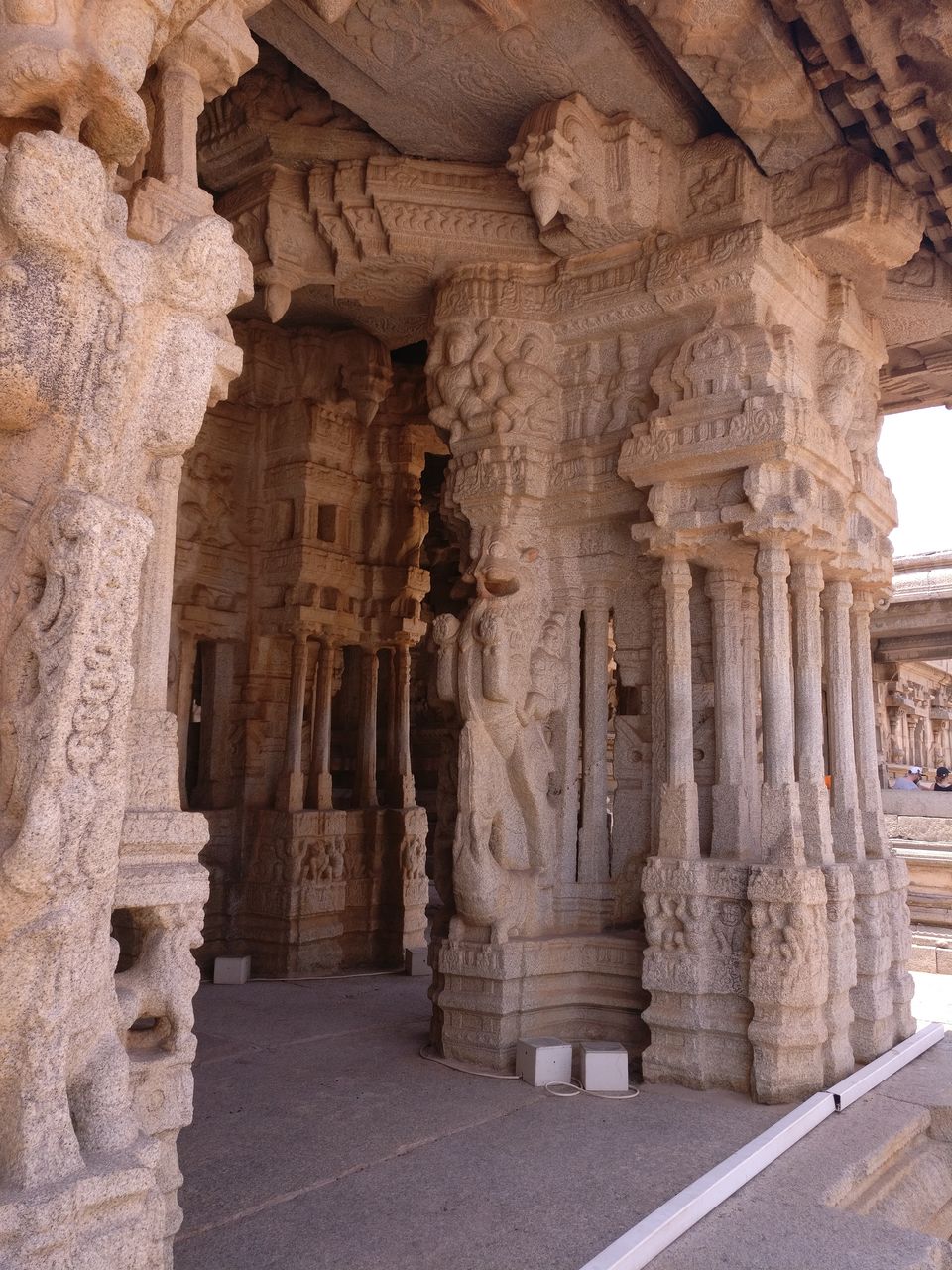 A few more monuments also grace the campus here.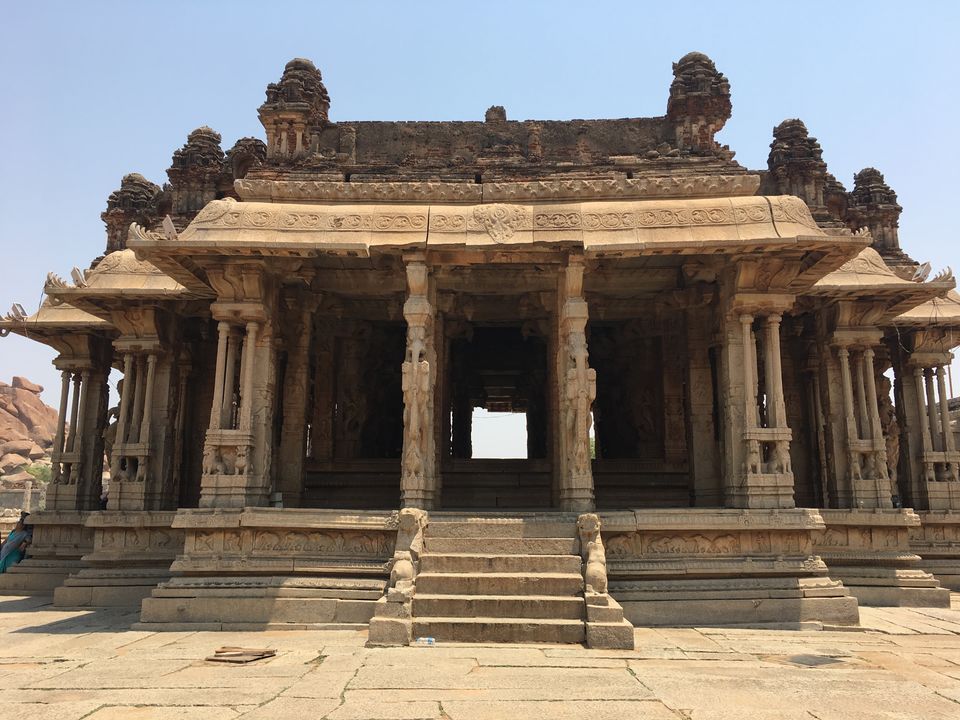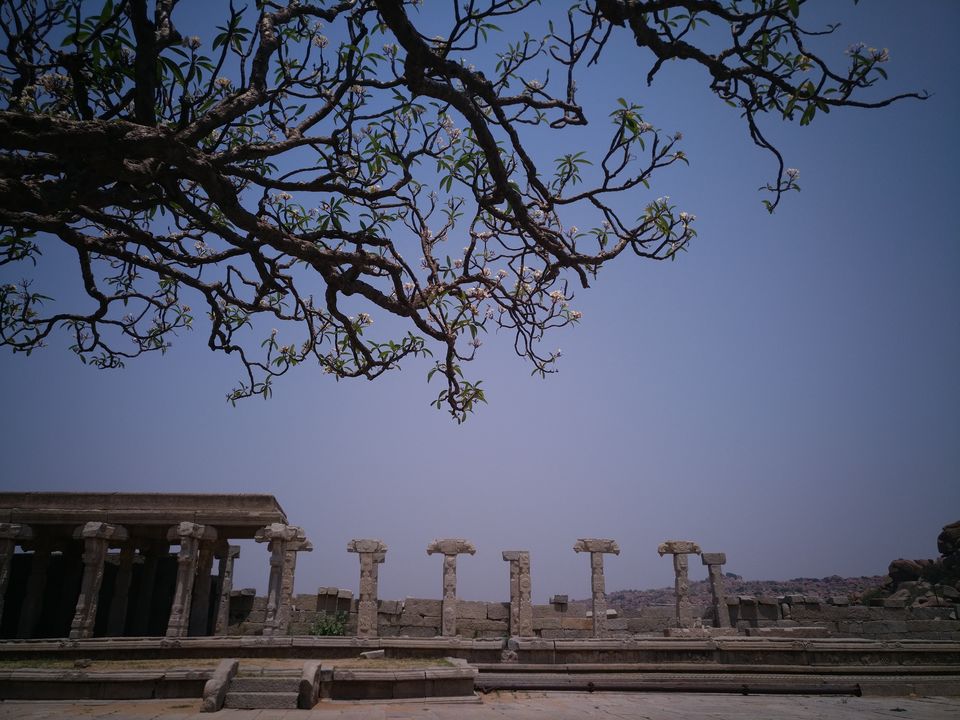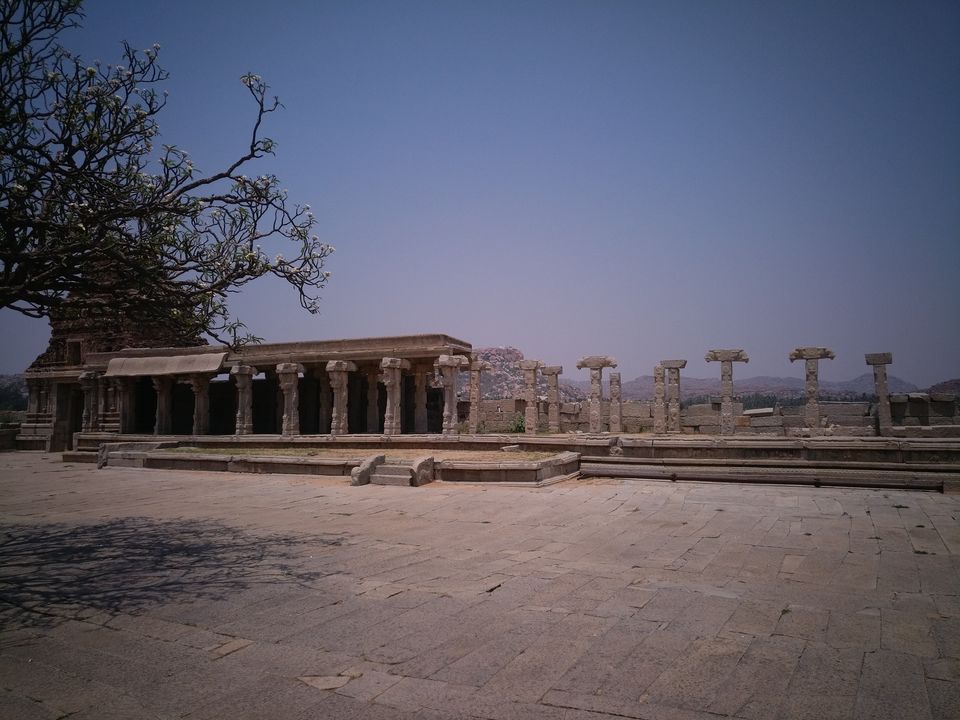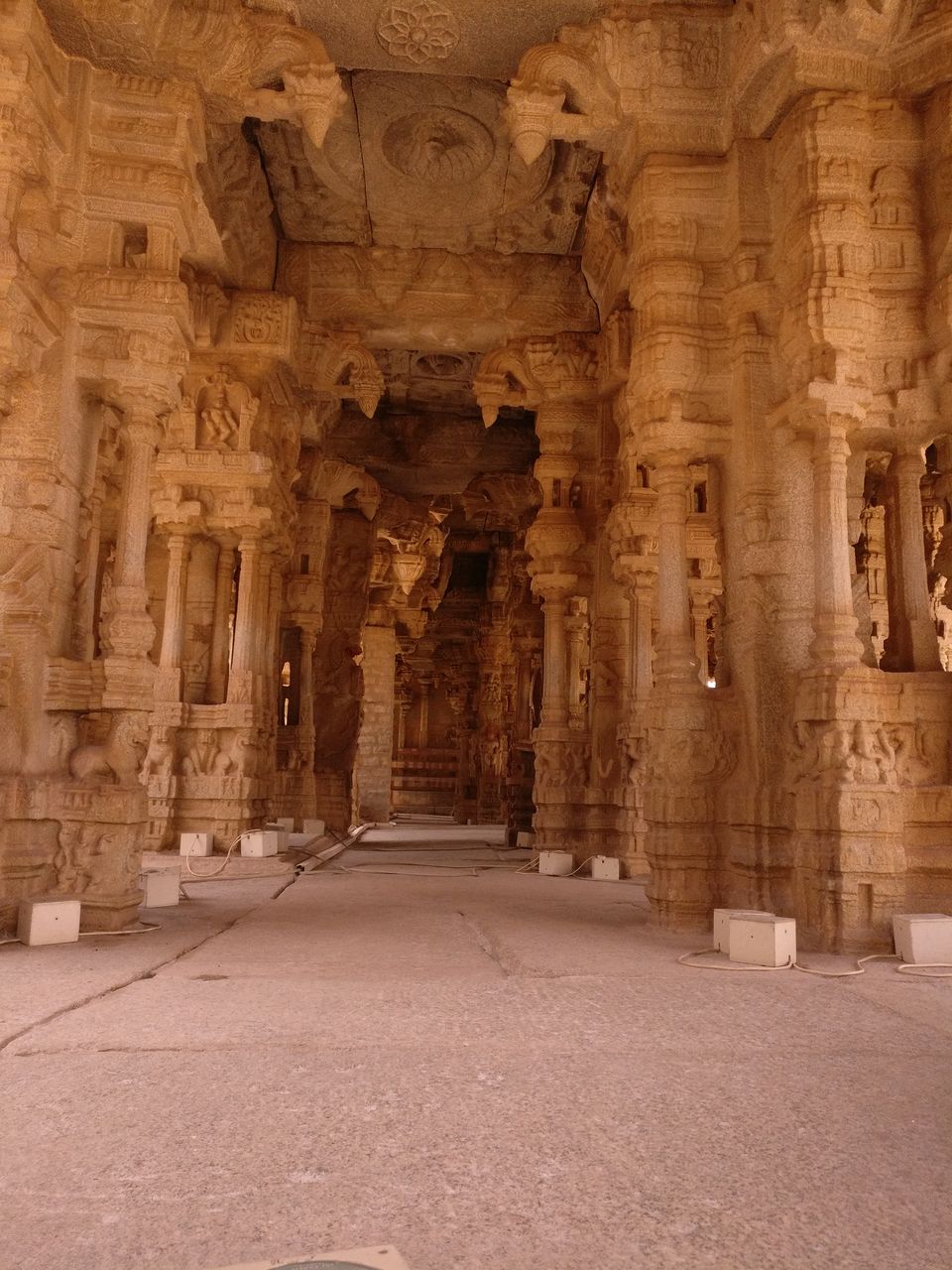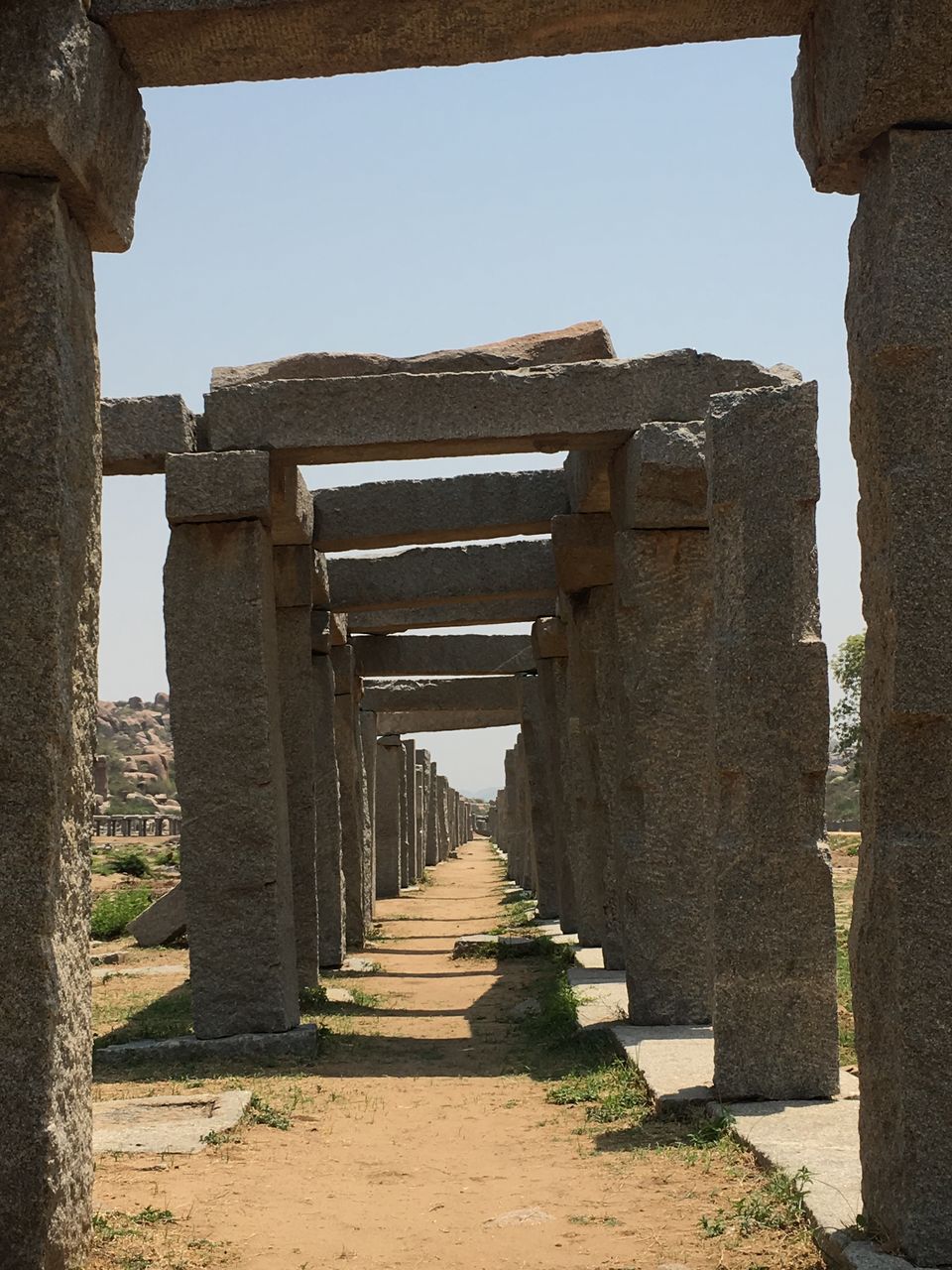 Next few stops-
One of the many famous monuments here in Hampi, is the "Sisters stone".
Legend has it, that 2 sisters were cursed to turn into rocks, by a sage to punish them for complaining about rocks. Feel lucky to have been born in the modern times? I do.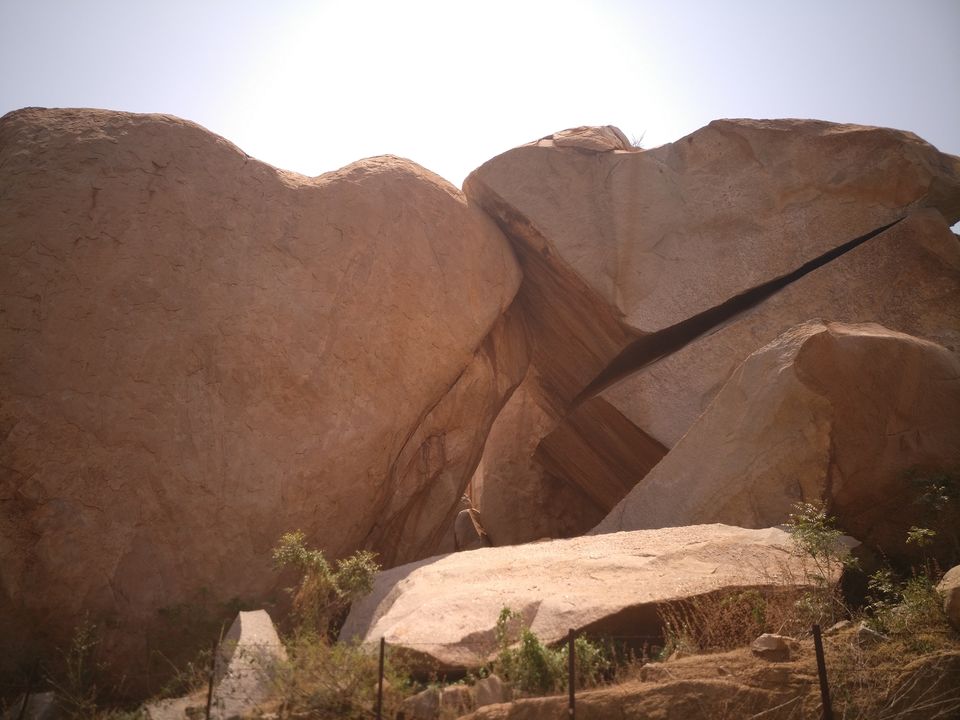 There are a few more temples and sculptures on the way, everything within a 10 minute driving distance from each other.
You'll get to see a statue of Ugra-narasimha (one of the 10 avatars of Vishnu); which was again damaged to prevent it from being worshiped.
Then, there is the Badavi Lingam statue - the story behind this status talks about a poor lady who gathered funds from different people in her village and got this Shiva Linga carved, earning it it's name.
Head a few minutes further from here and you'll come across another temple, the Kadlekal Ganesha. Apparently, local market owners/shopkeepers from ancient times got this idol made to ensure that their business flourished. Now I don't know how much it worked out in their favor, but this was by far the most cutest idol of Ganesha I came across in Hampi. The fact that it is accessible to be touched (in my case, hugged) by public makes it all the more amazing! It is humongous! I mean, one finger nail on this idol was bigger than my entire palm! So, you can imagine how gigantic this statue is!
Next few stops -
We set off to see the Lotus Mahal, the residence of the Queen. This was another wonder in itself because the roof of this Mahal/palace was built in such a way as to provide natural cooling effect for the Queen during summers/afternoons. An AC if you will.
Right behind this palace, is the magnificent elephant stable.
A stable built to station 11 elephants during Dasara, this place looks and feels more royal than most monuments in Hampi. There is minor detailing even within the stable, on the roof even. Maybe elephants back then were very observant of the carvings on the walls, who knows?
A photo session and a few relaxing moments later, we headed towards the Hazararama temple. This temple has a thousand drawings (and by drawings I mean, carved on the wall) spanning the entire Ramayana, thus earning it it's name. It's saddening to see that most of the temple has been destroyed during the war, they even made all the effort they could, to break the faces of every single stone carving, be it a statue or just a wall-art. There is simply no face to a body. Just like in every other Hampi monument. It's sad to see this fate of the temples but also raises a question. Who had that much time to go and damage just the faces of a thousand stones. After all, they are stones. It takes a long time and a lot of work to destroy stone.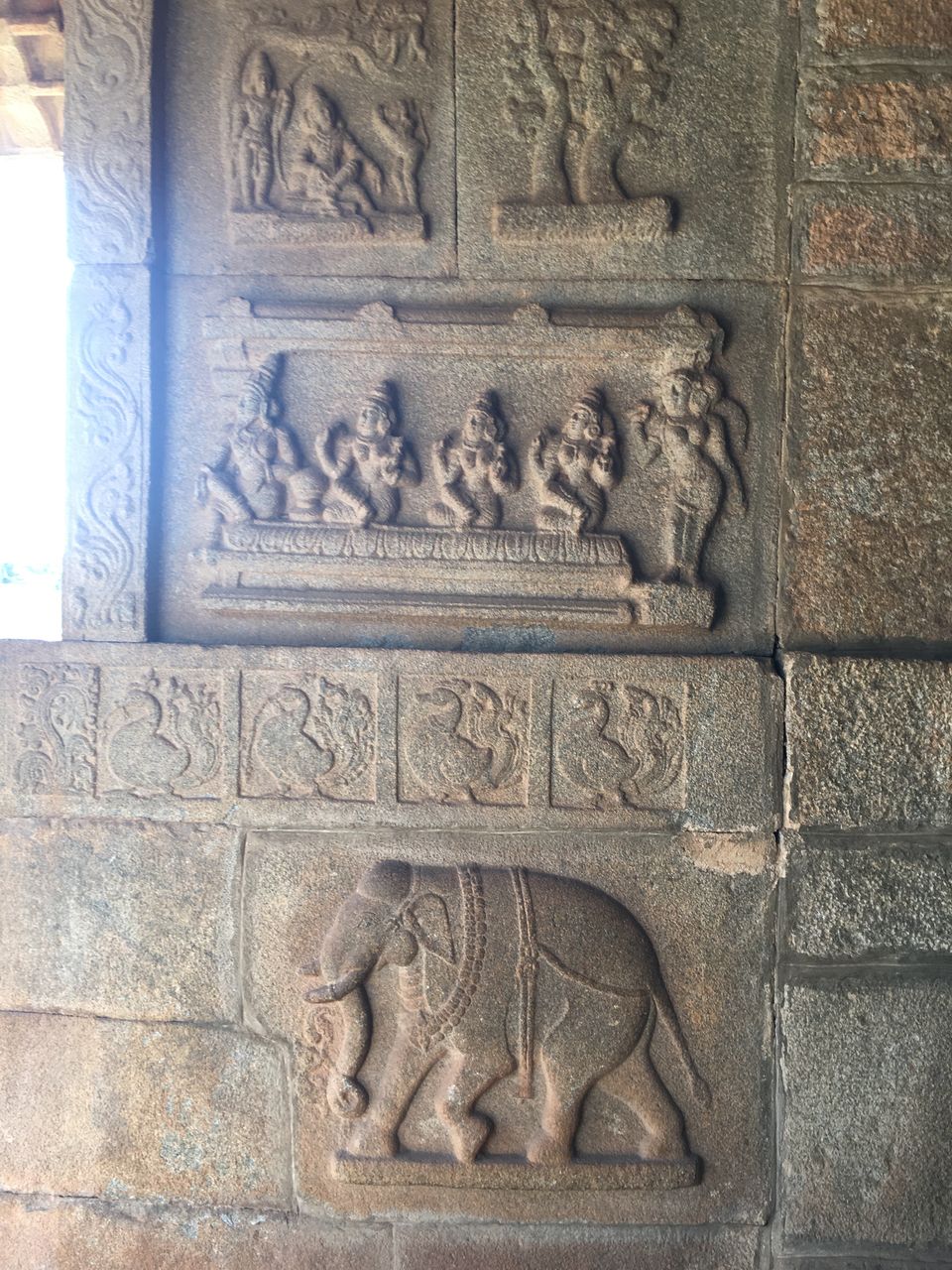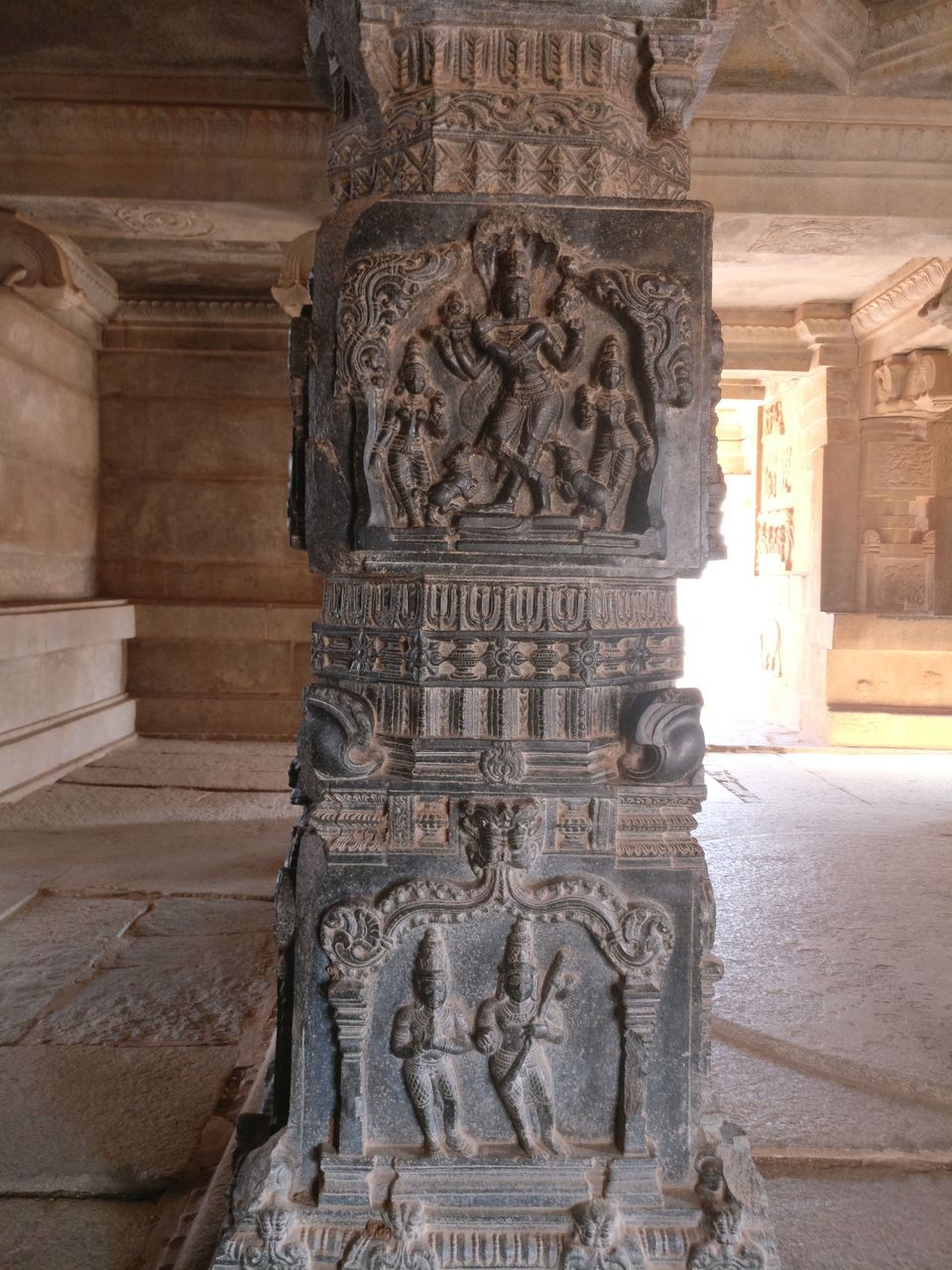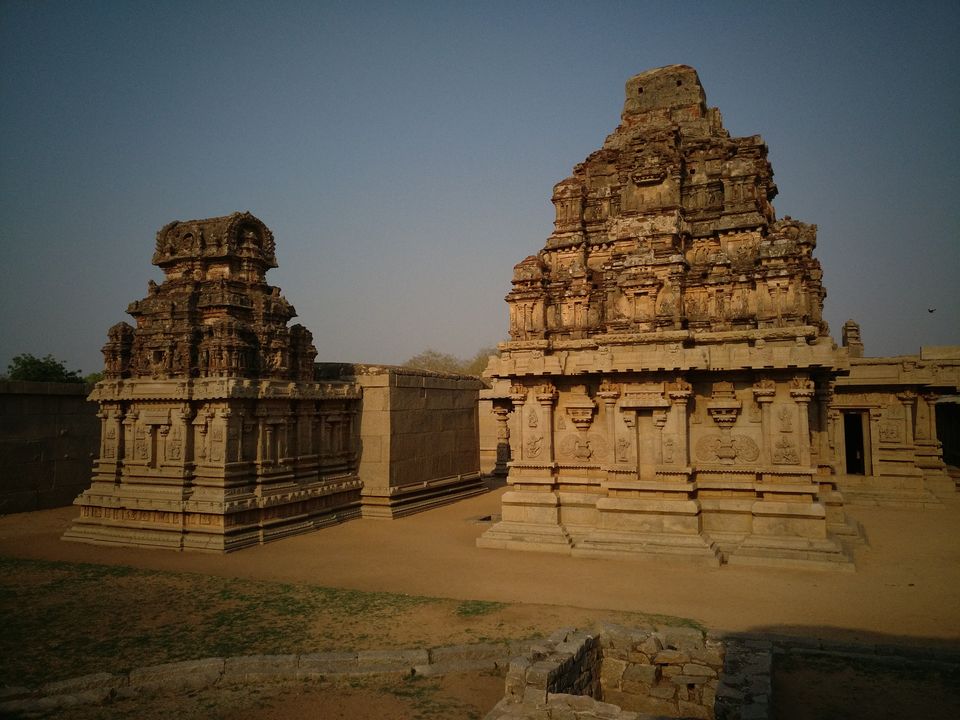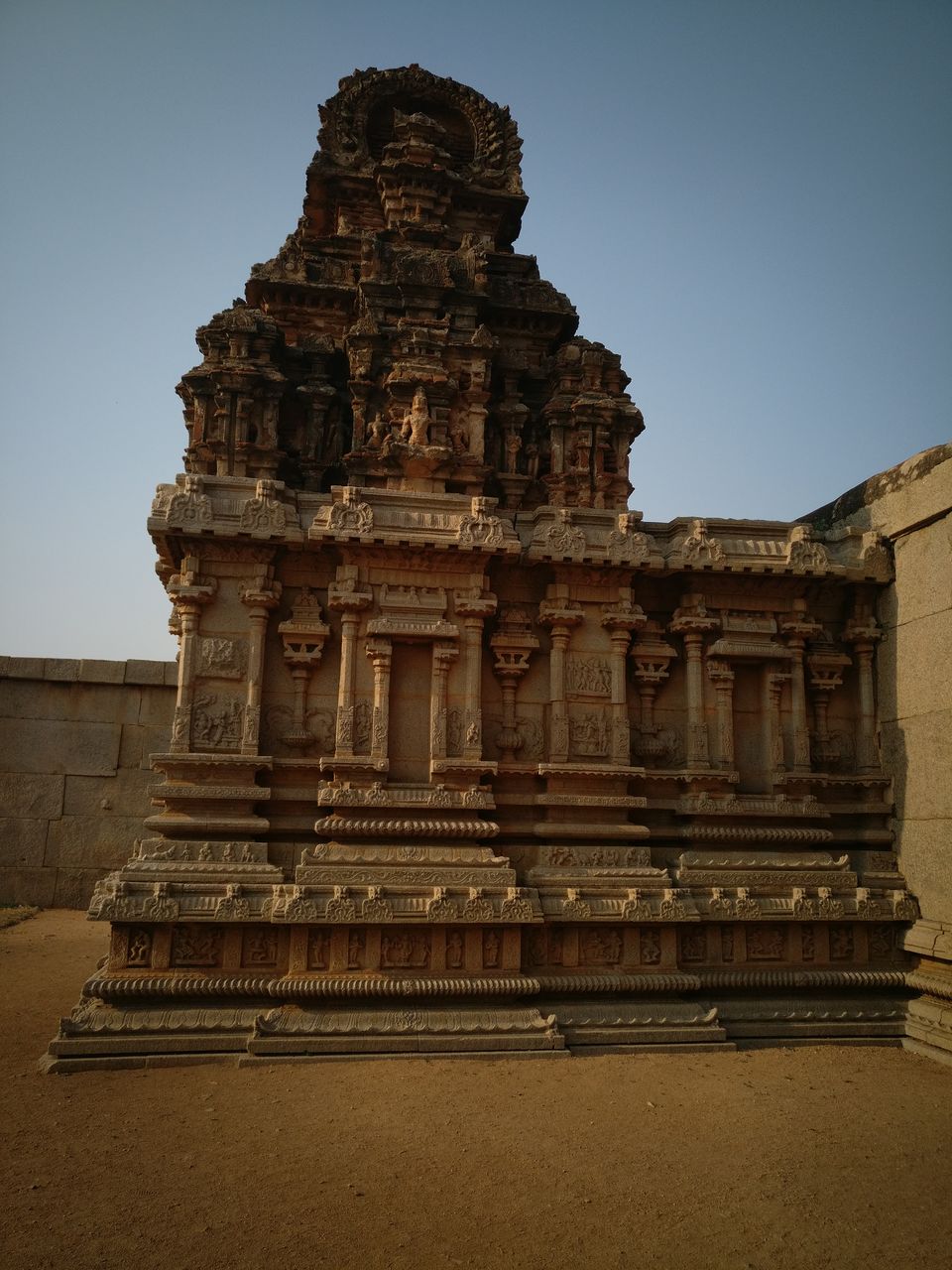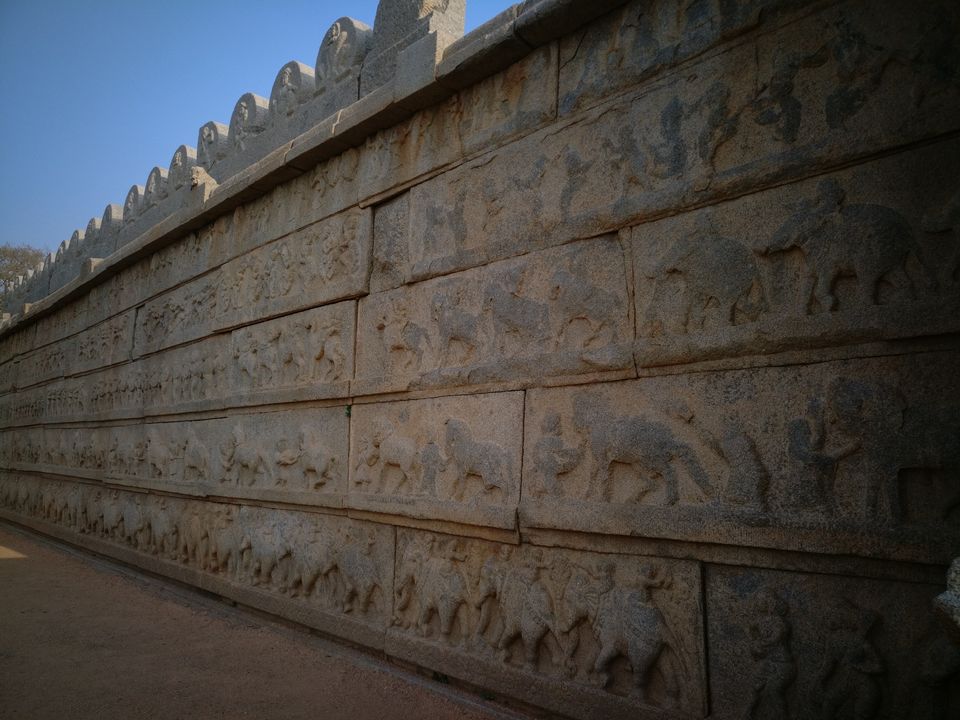 Even after all the havoc wreaked on them, these walls are still very beautiful. You cannot take the beauty away from something made with such painstaking efforts.
Next stop -
Pushkarani!
This was what I was looking forward to see the MOST! The step well!
One look at this place, especially during sunset and you will fall in love. Trust me when I say this.
What a beauty this is. So beautifully made. Such precision at every step. Every step is aligned perfectly. You cannot find fault with this marvel. You just cannot. Granted I was not allowed to climb down the stairs, not even one step (which was utterly depressing) but I still stood there long enough to be completely satisfied by the symmetry of this place. It totally matched what I envisioned it to be, or maybe even more.
We then made our way to Malyavantha temple to watch the sun set. This was the perfect way to end the Hampi adventure.
All in all, Hampi, you've been more than good!
Yes, you were terribly hot! I came back roasted, but I wouldn't have it any other way for all the memories I have carried back with me.
Go to Hampi.
Lose yourself in the stories.
You will love it.