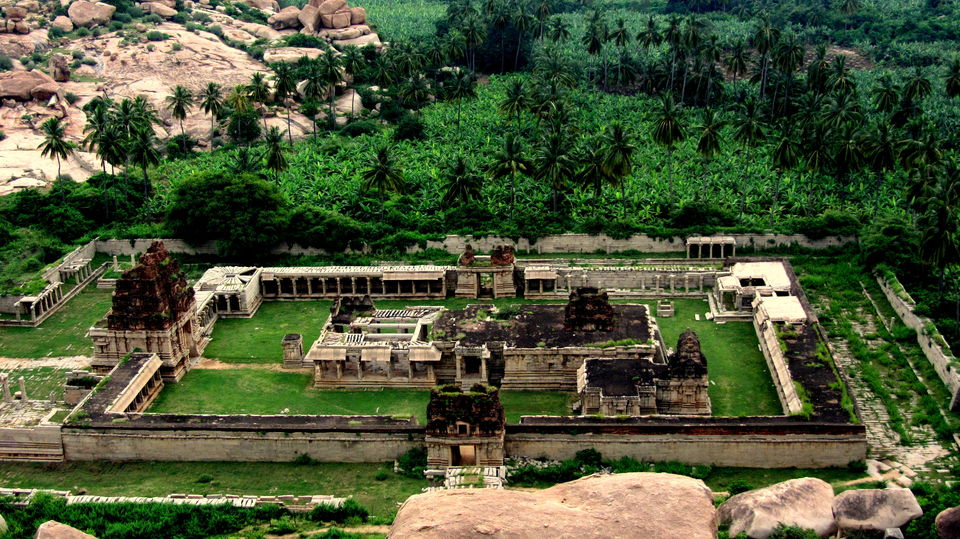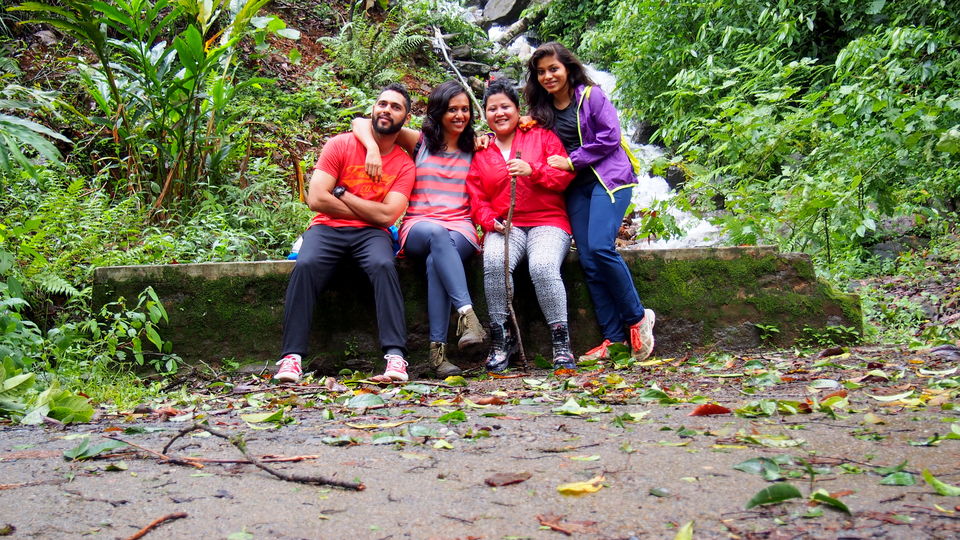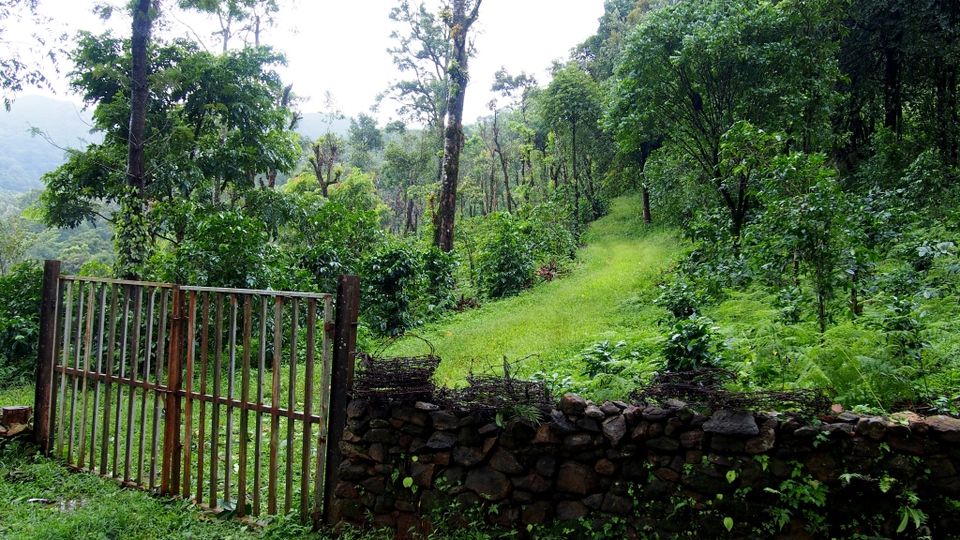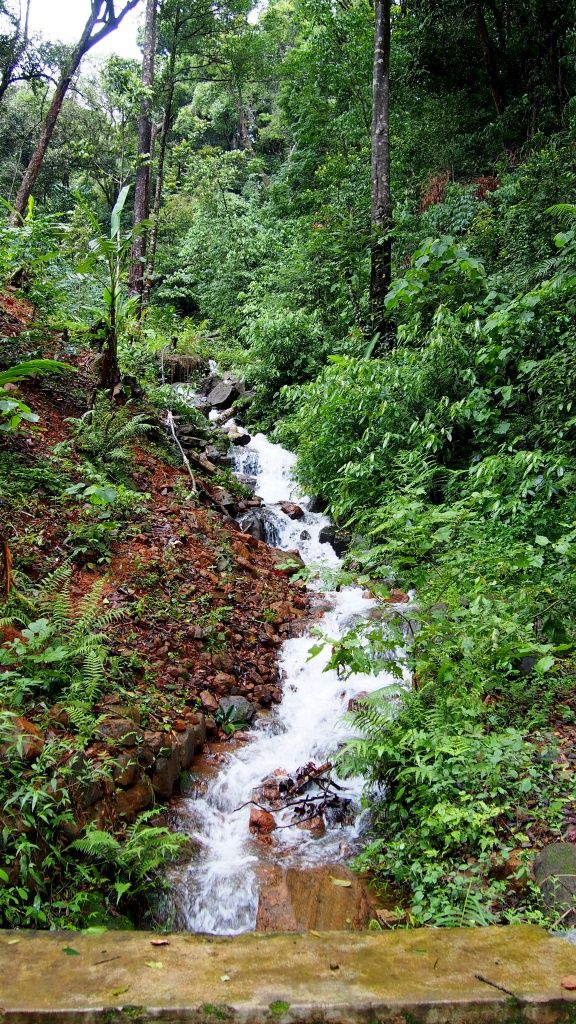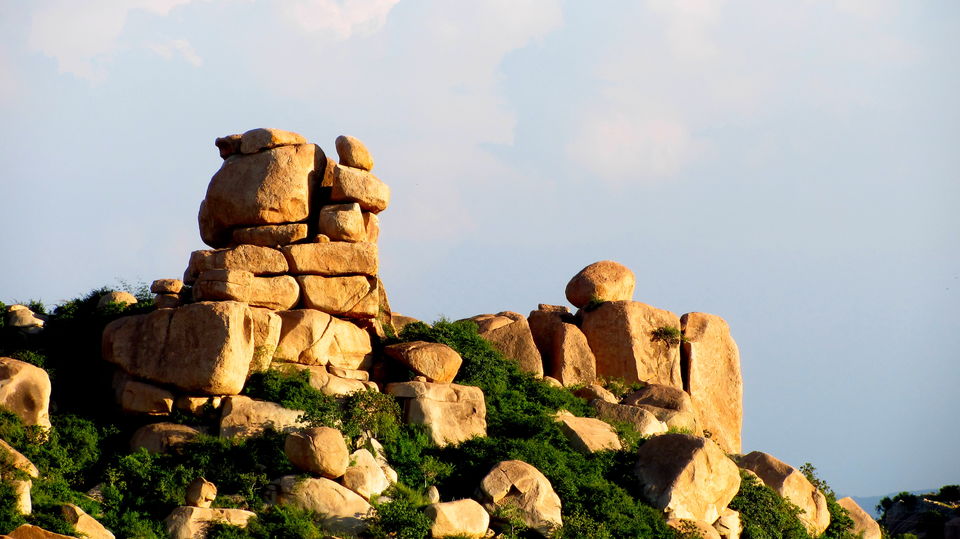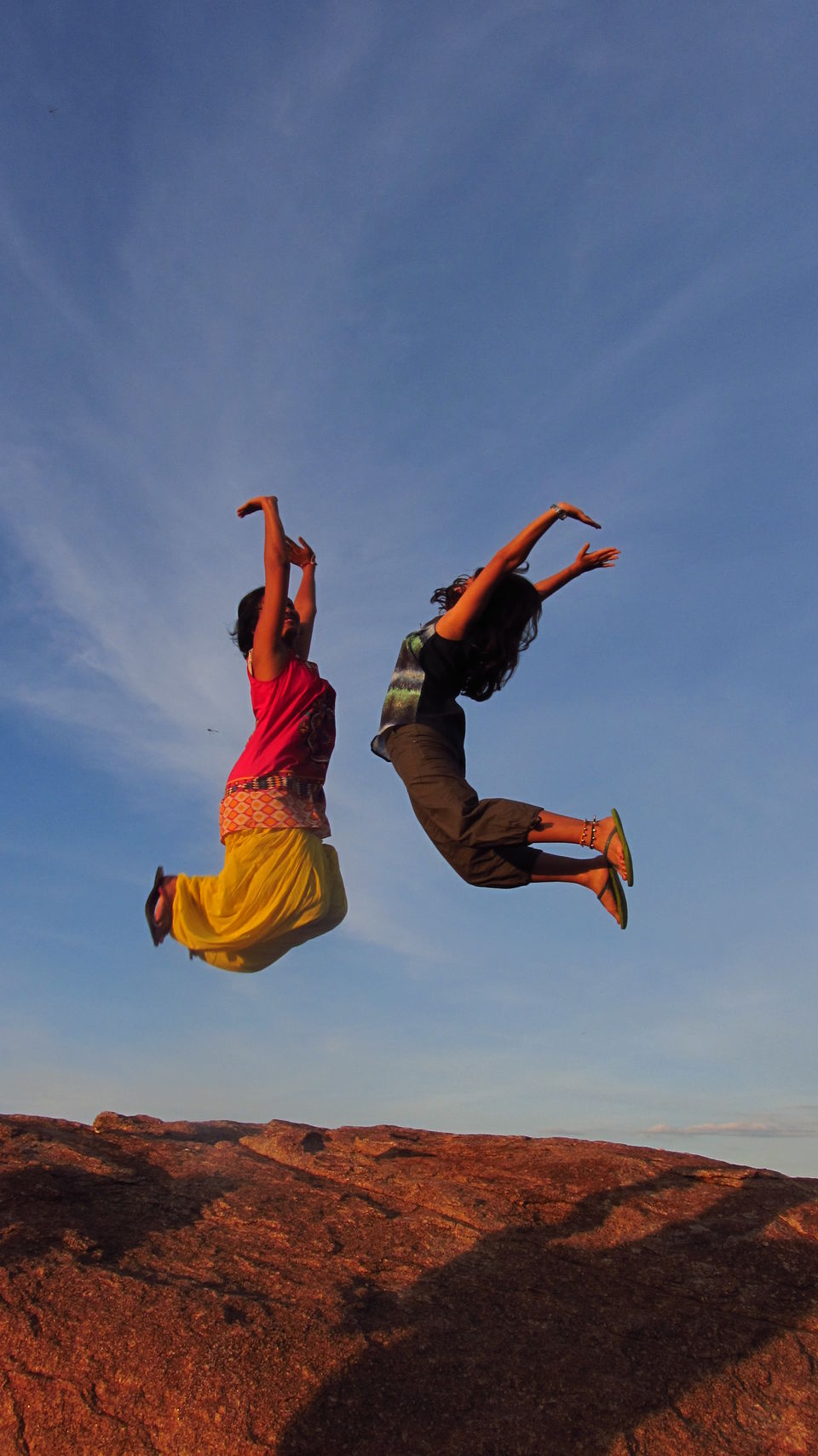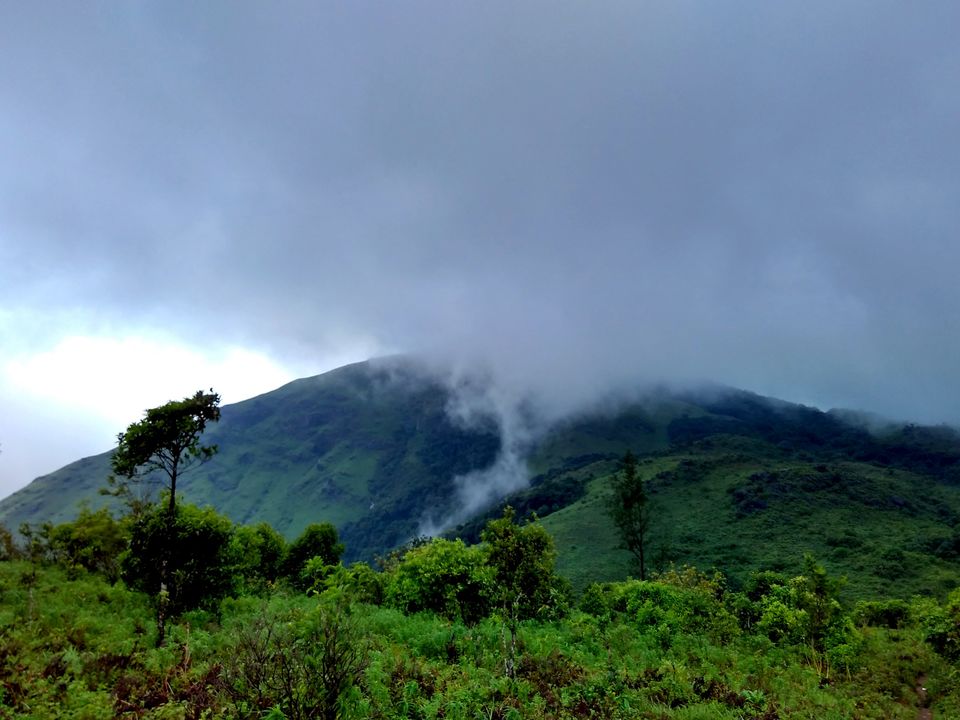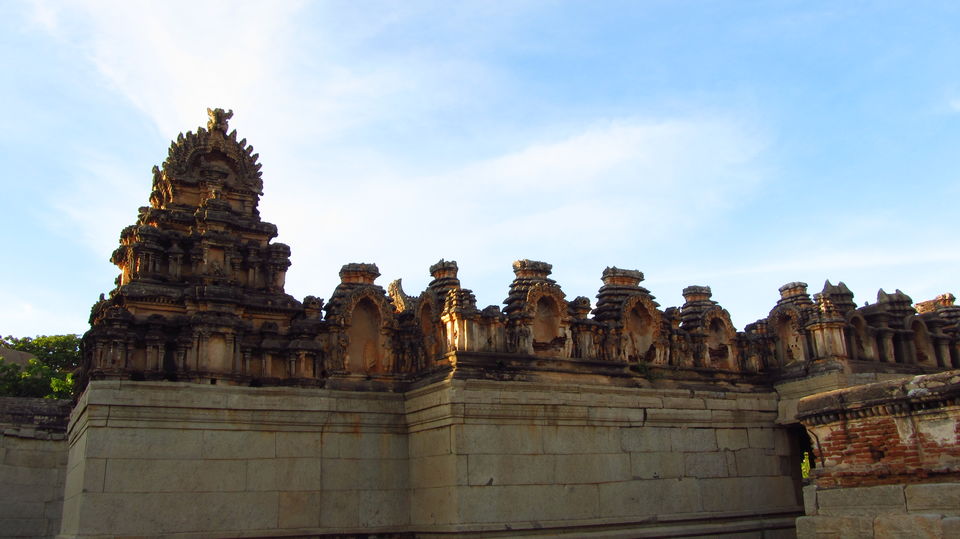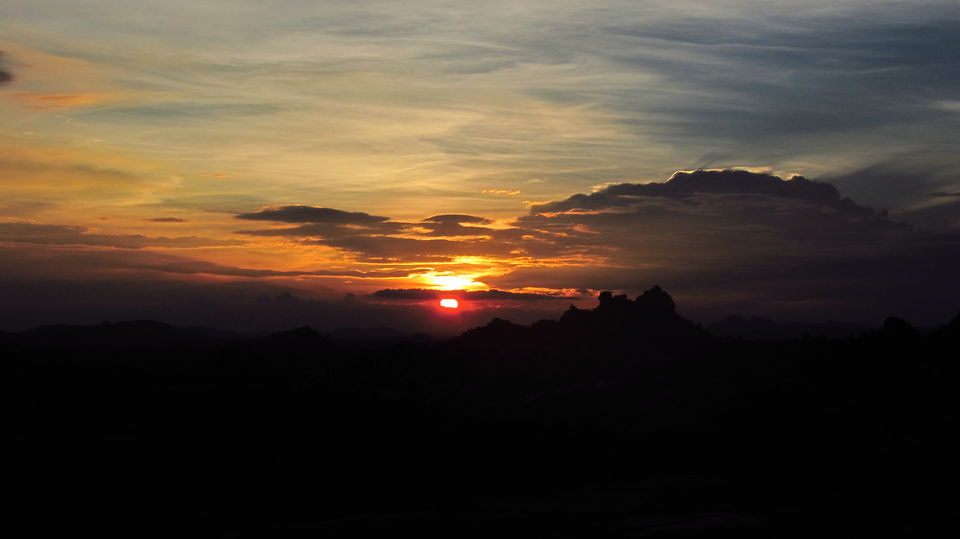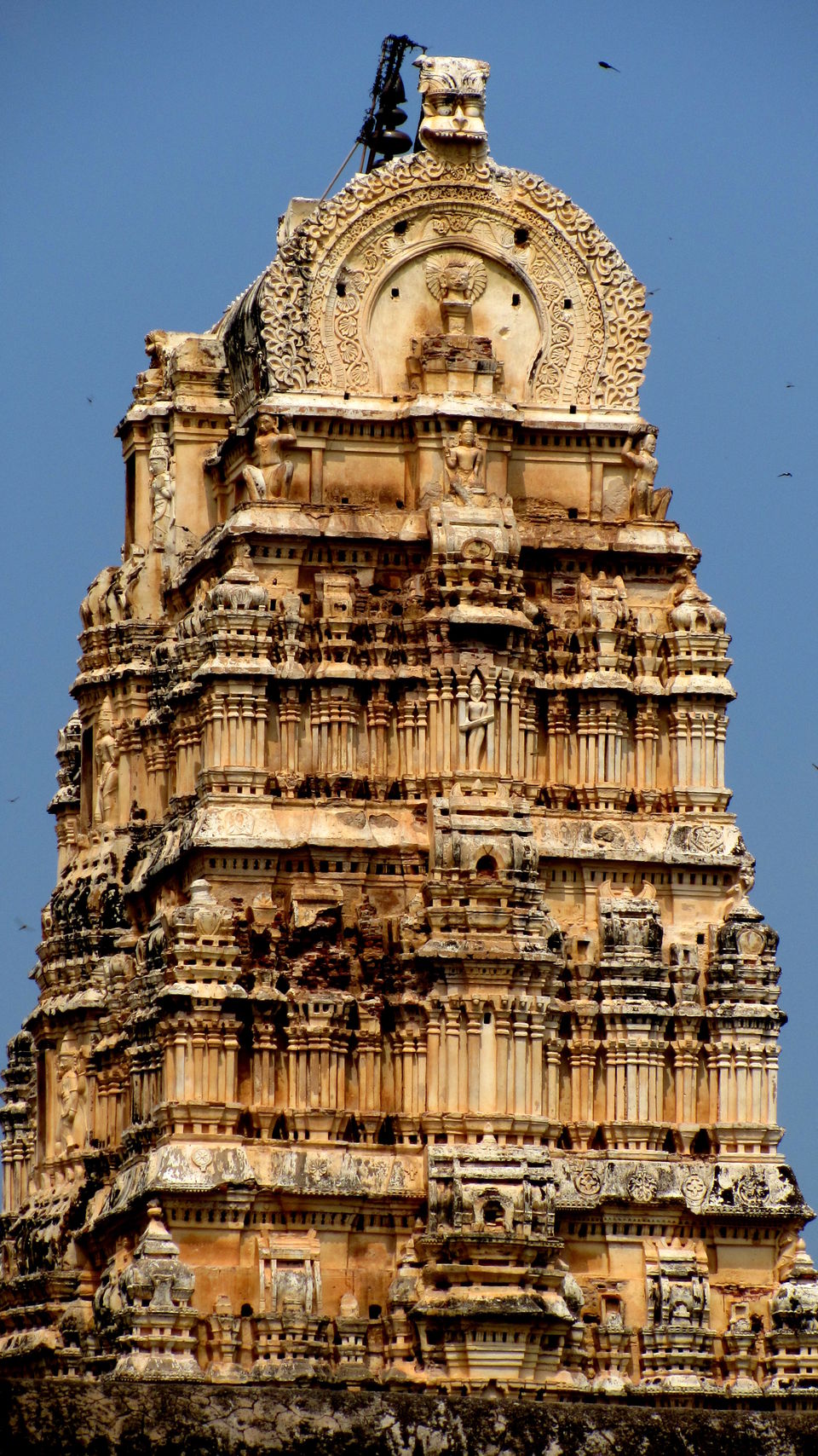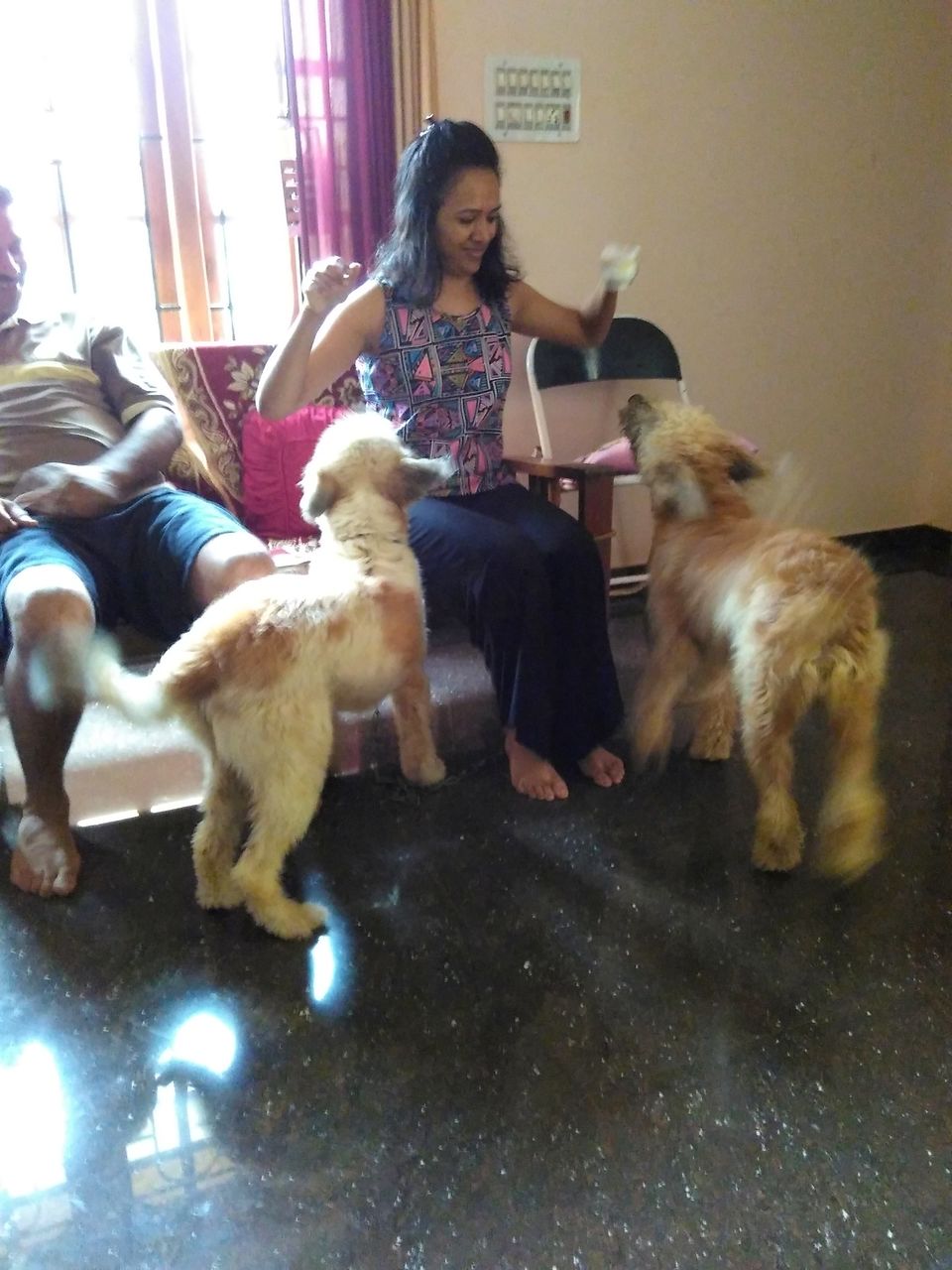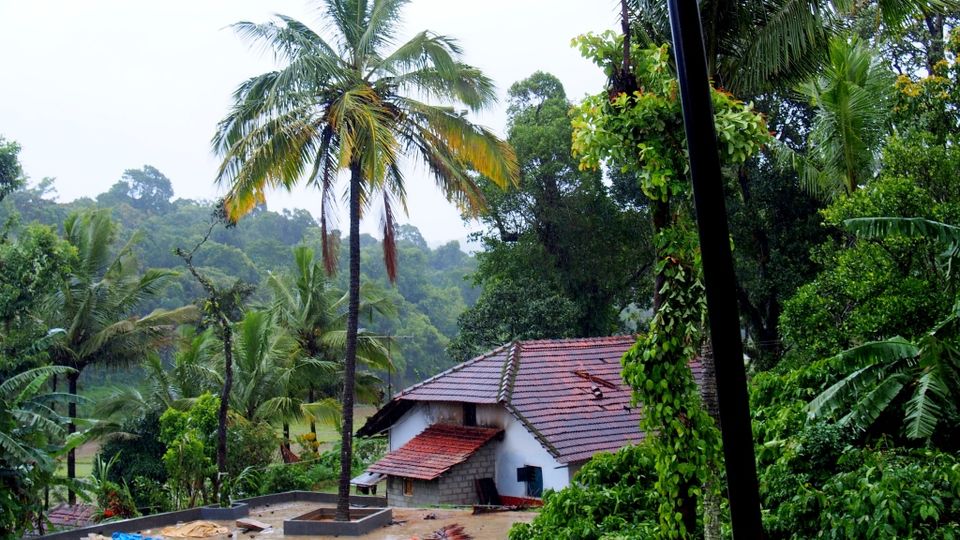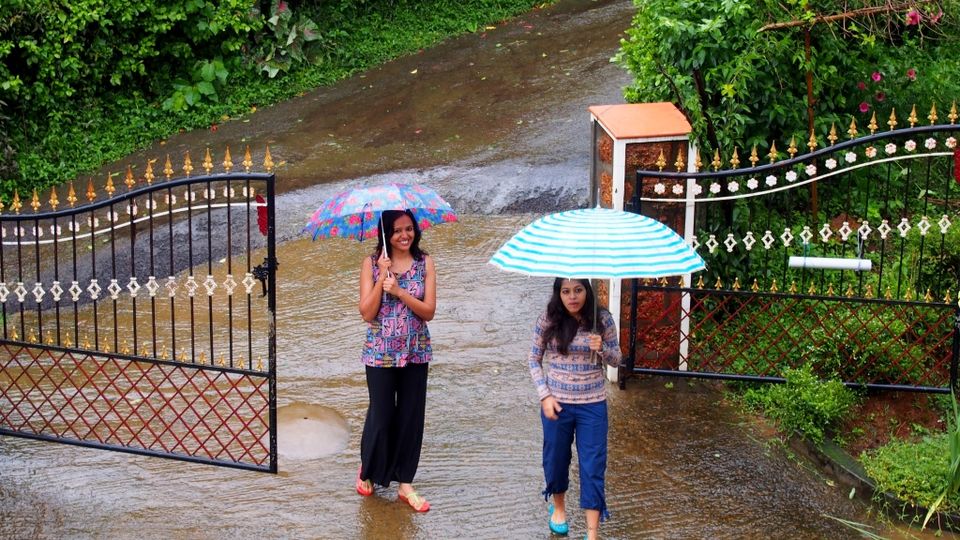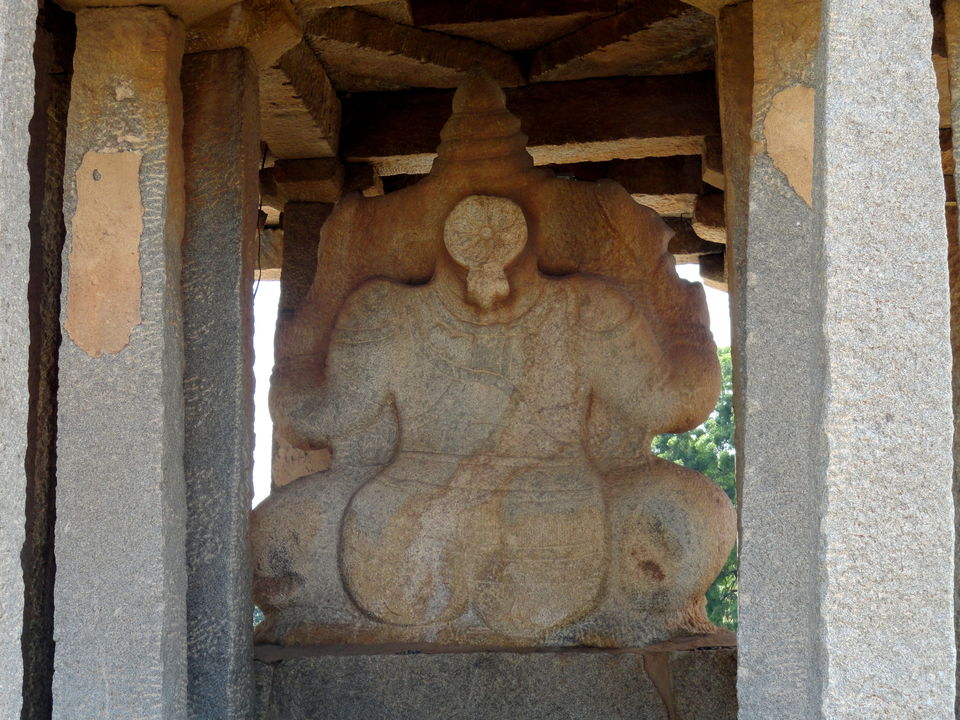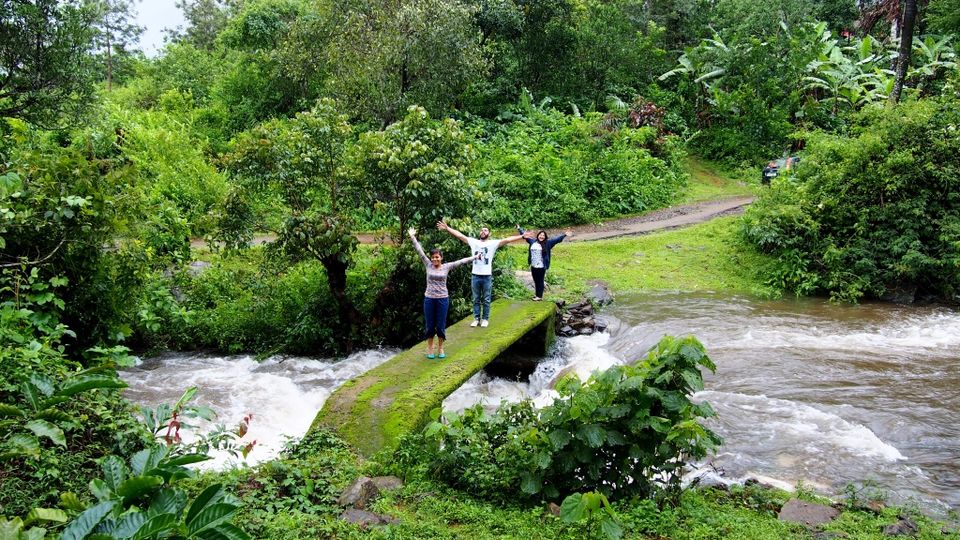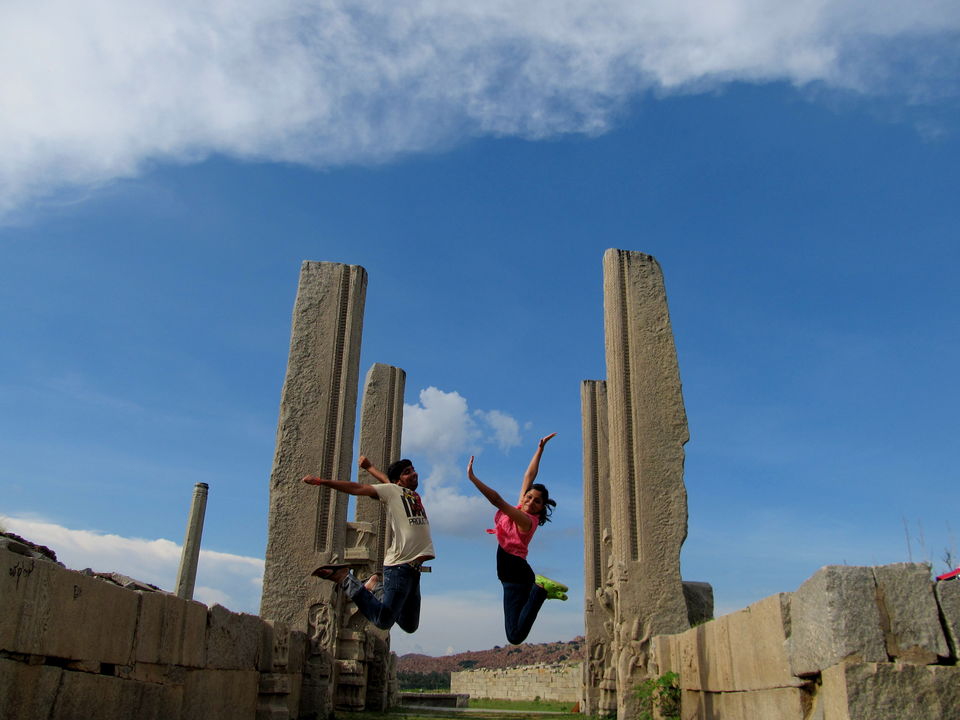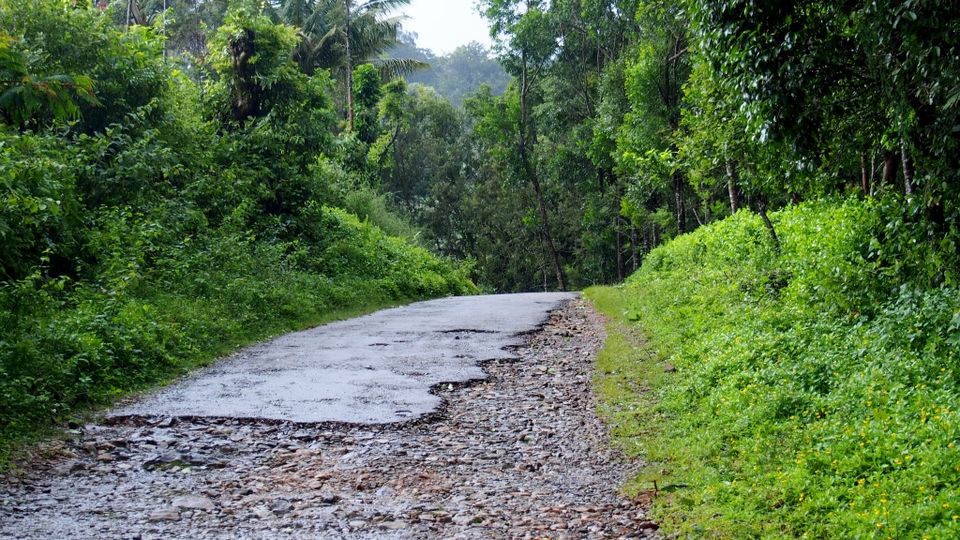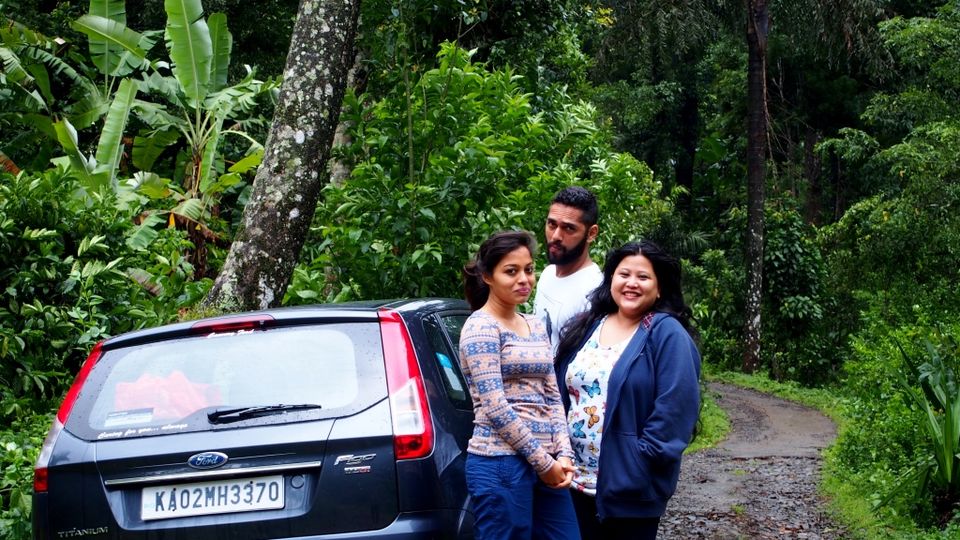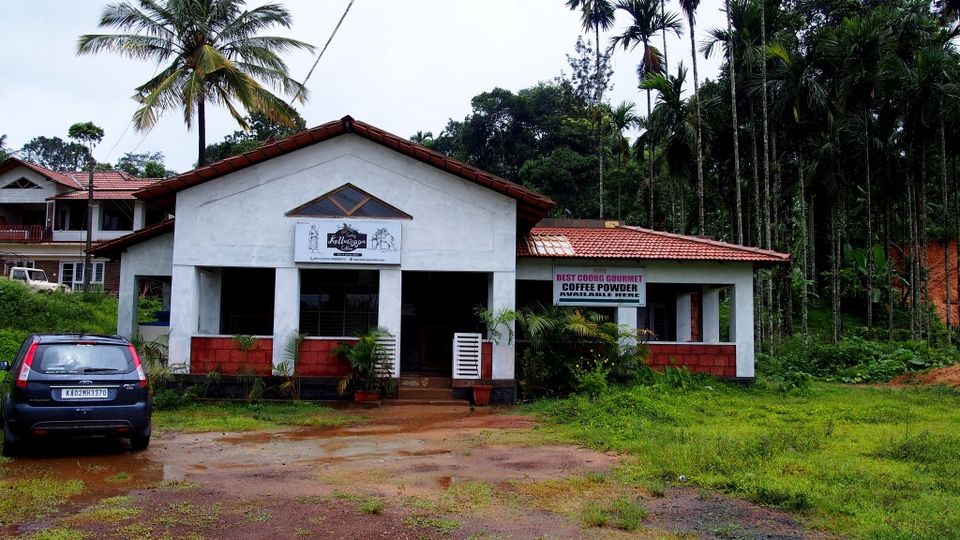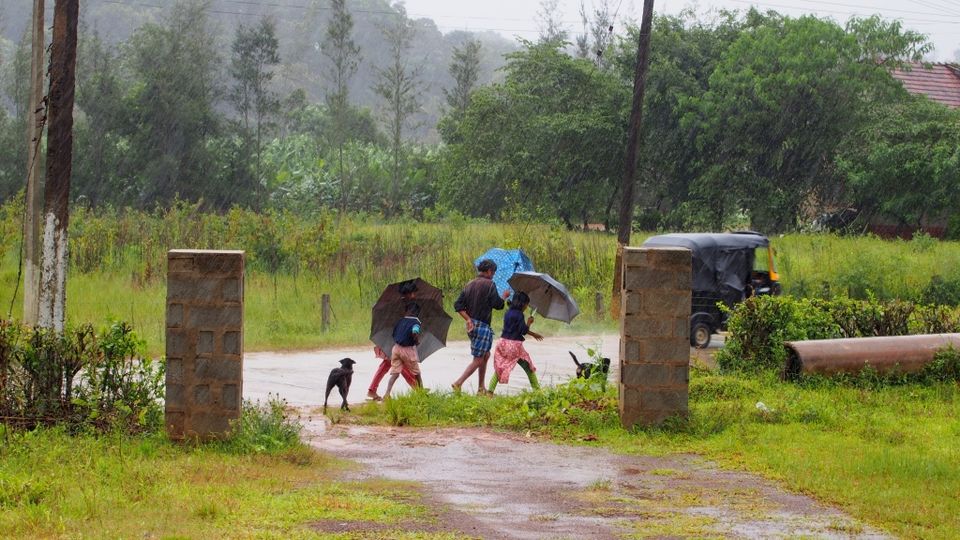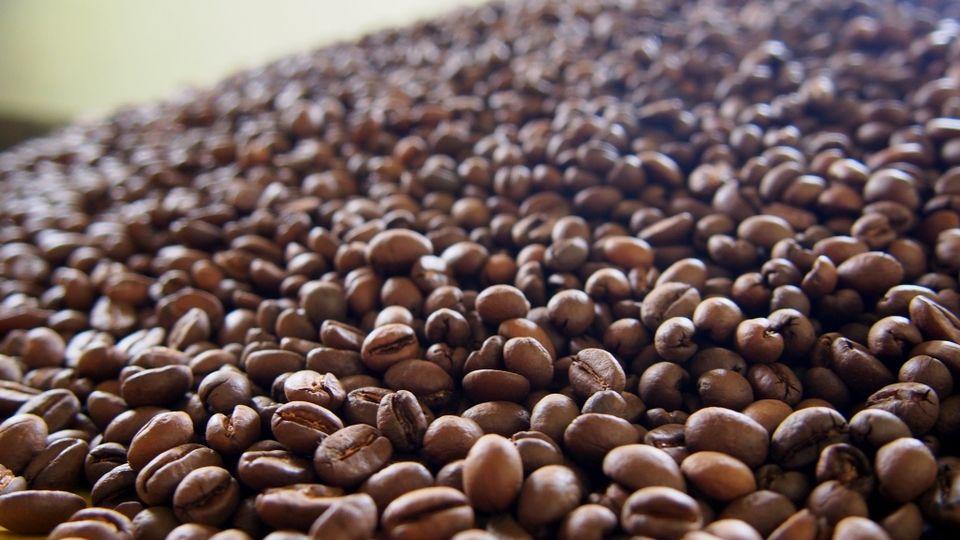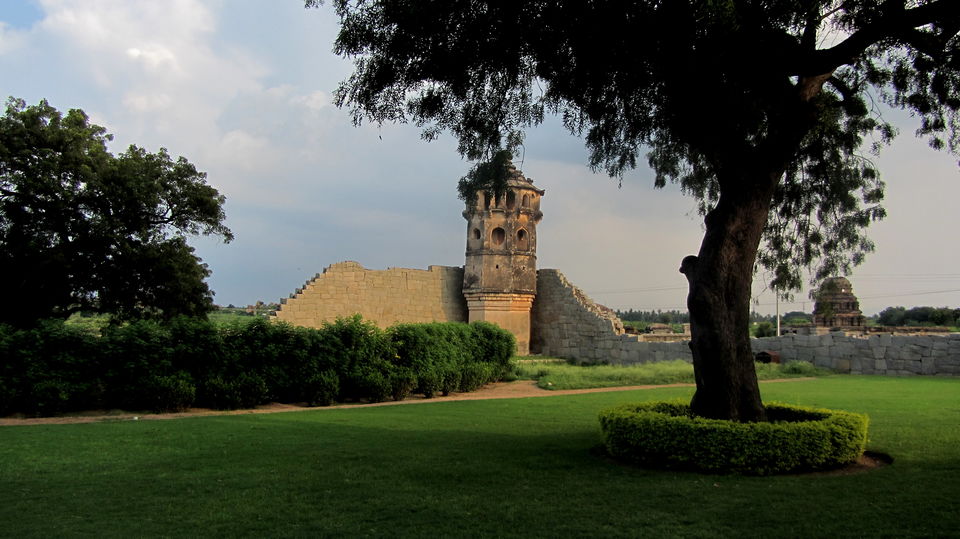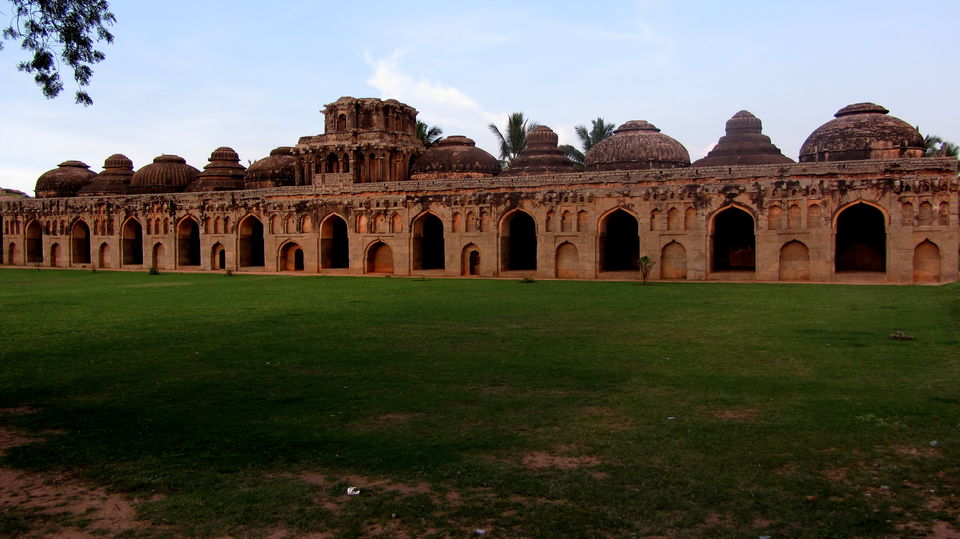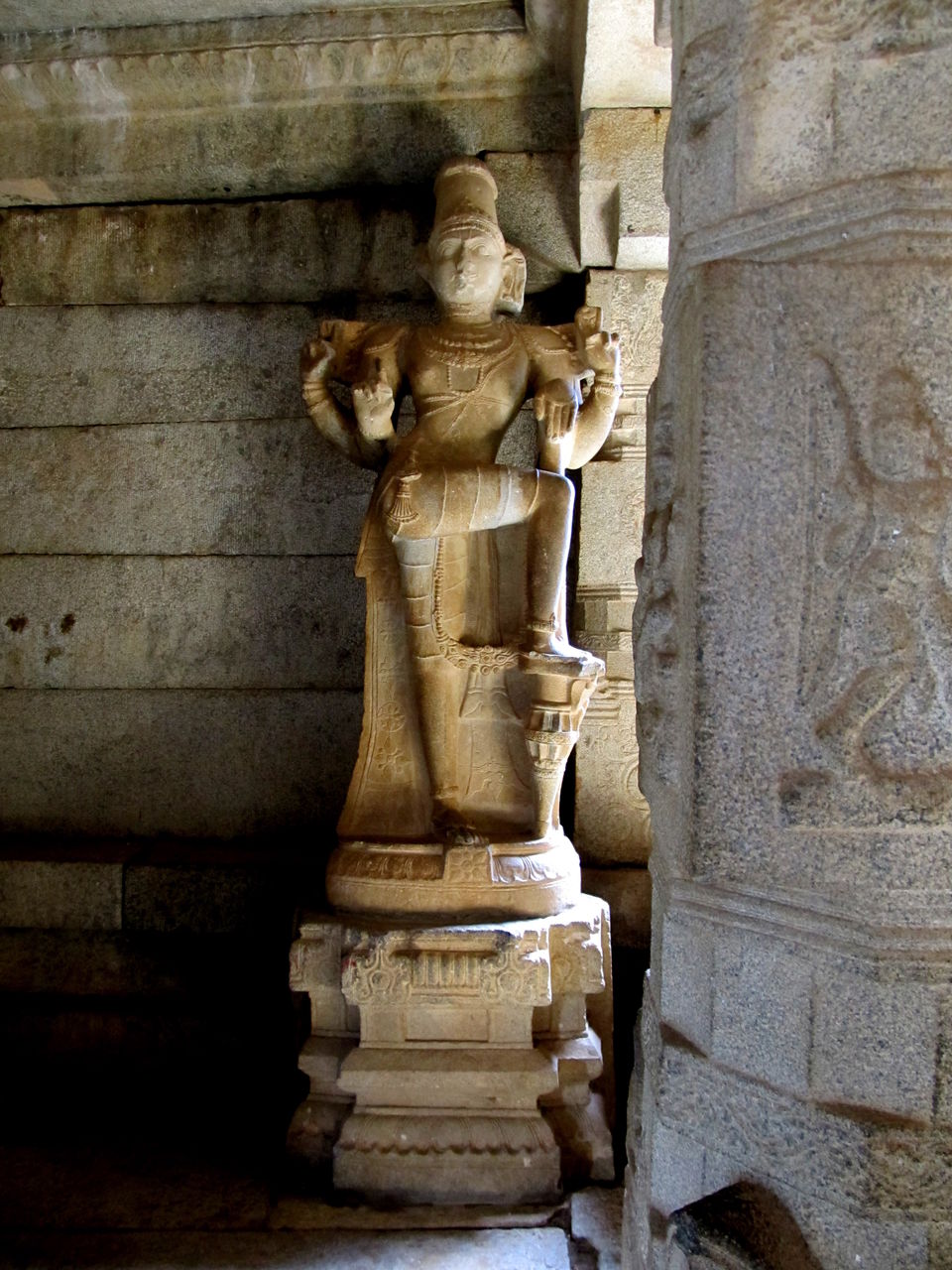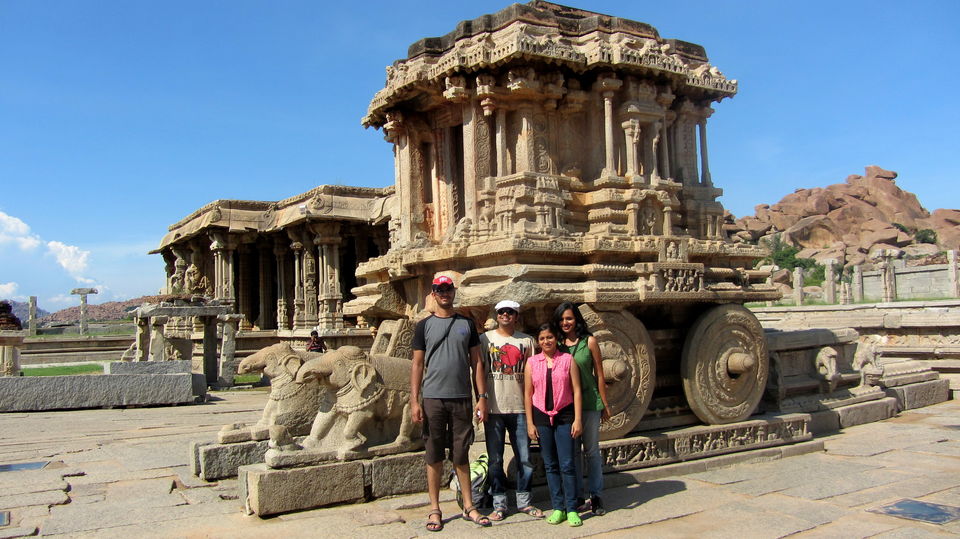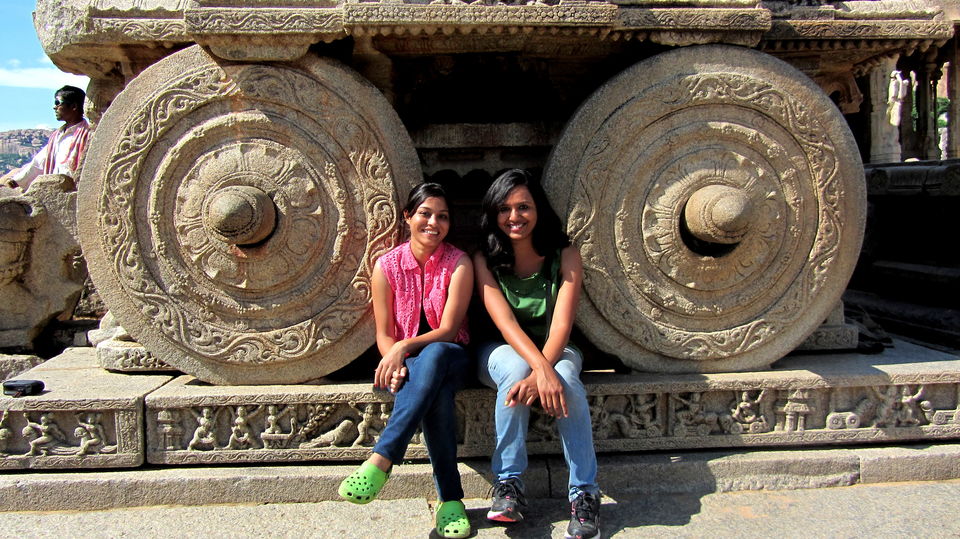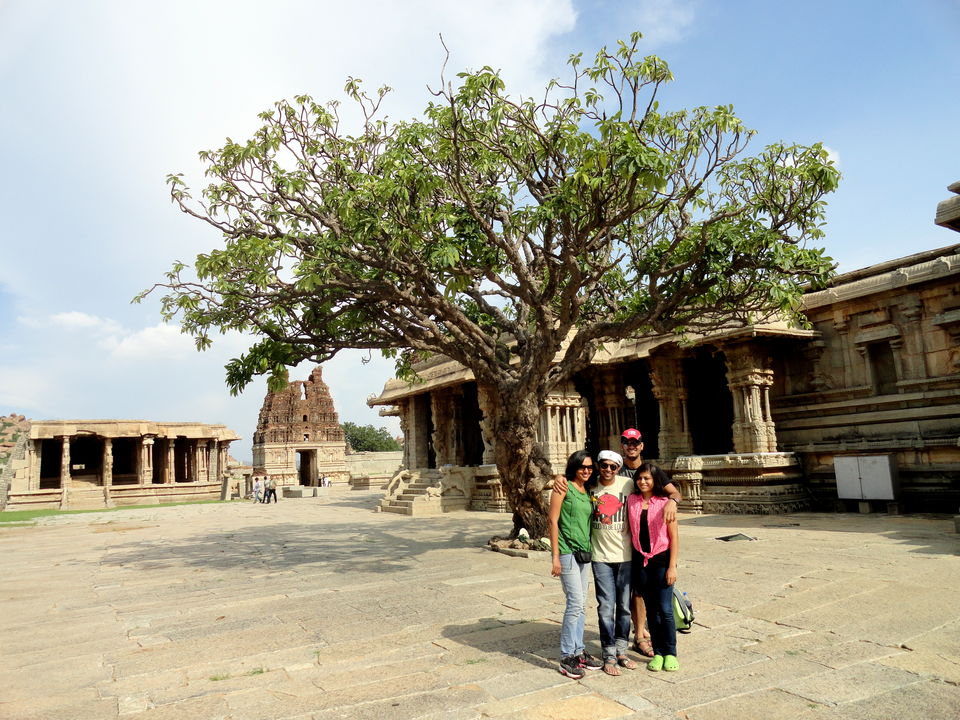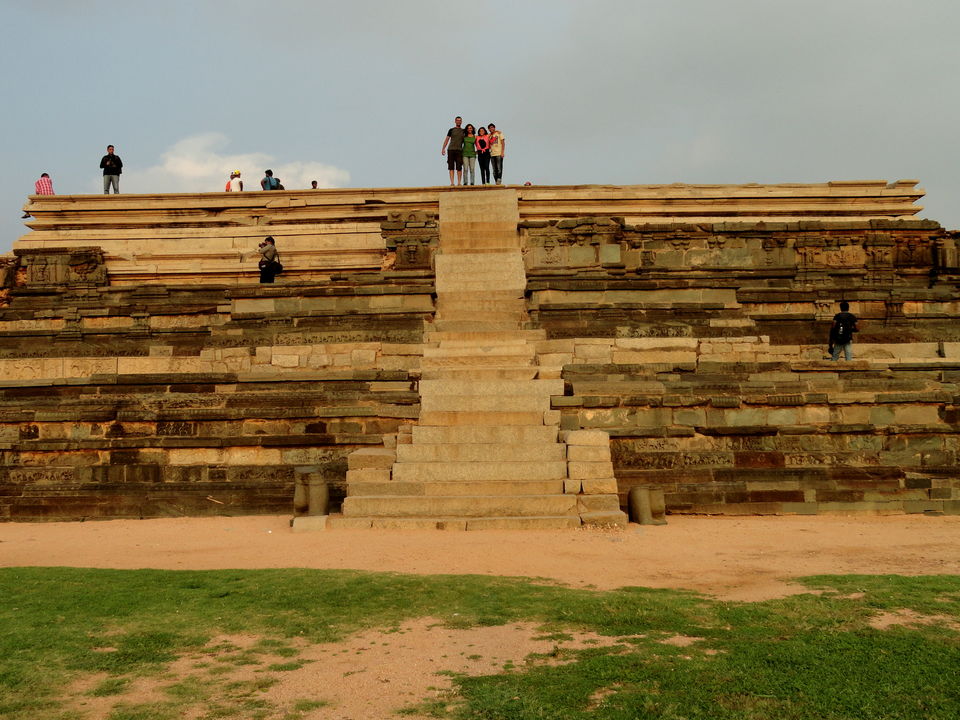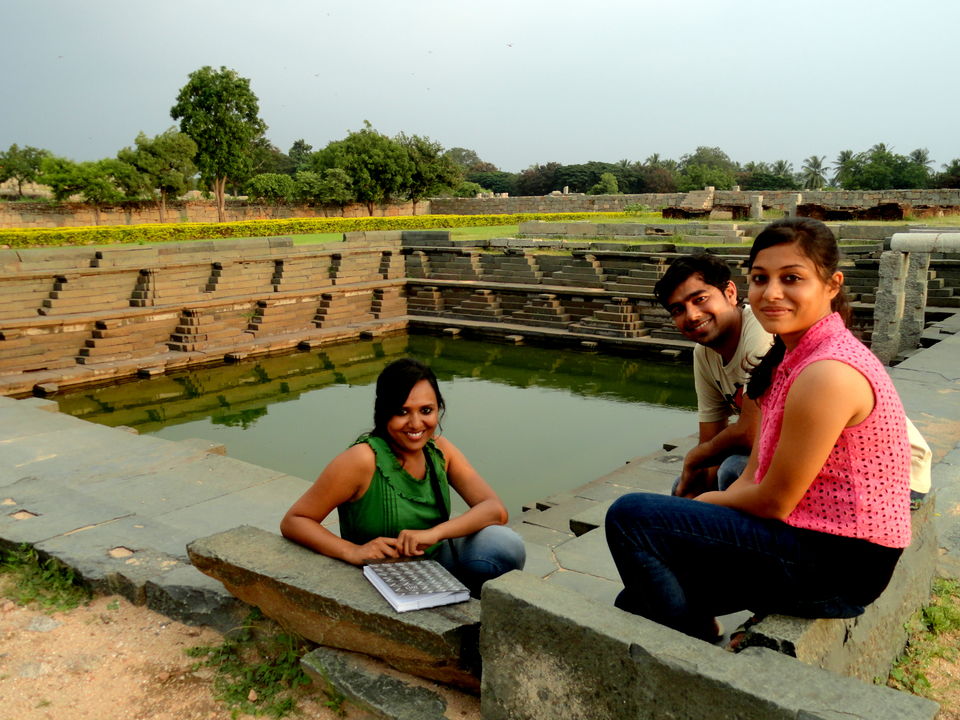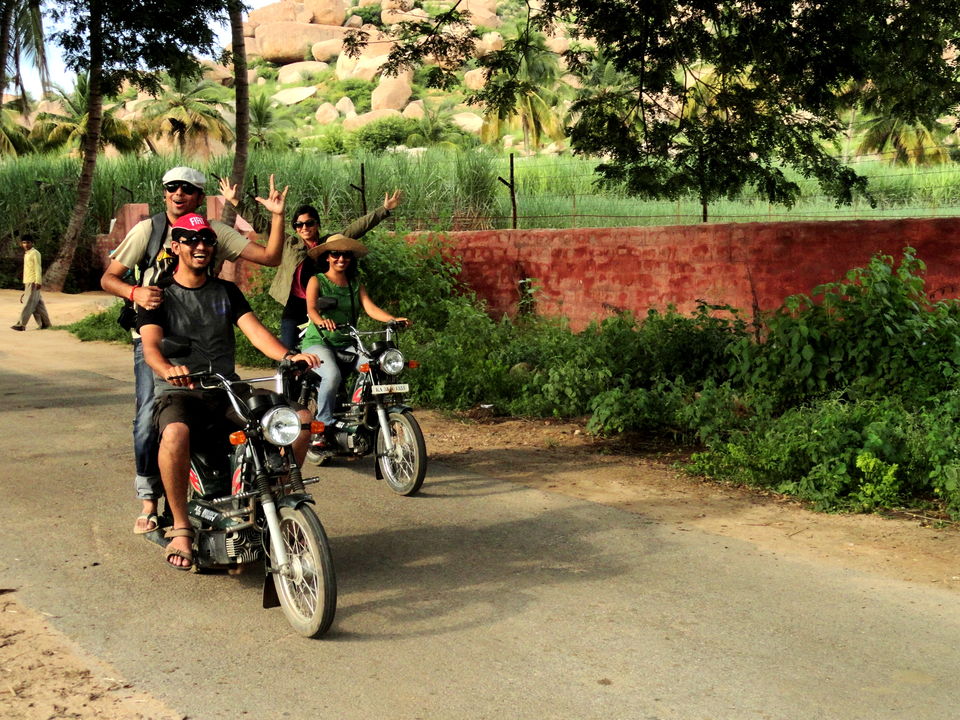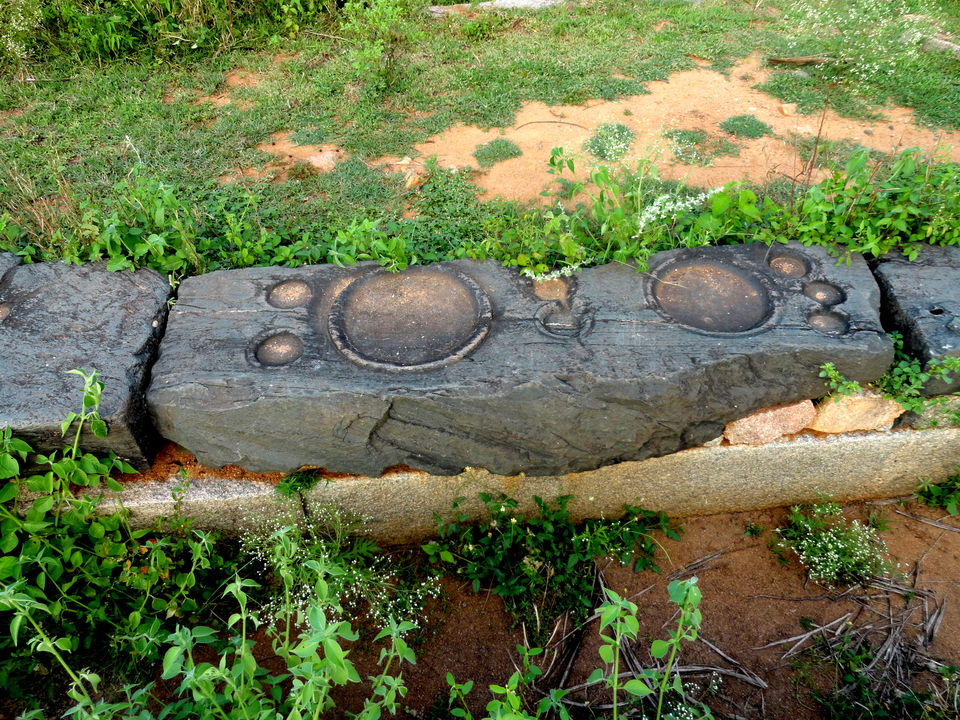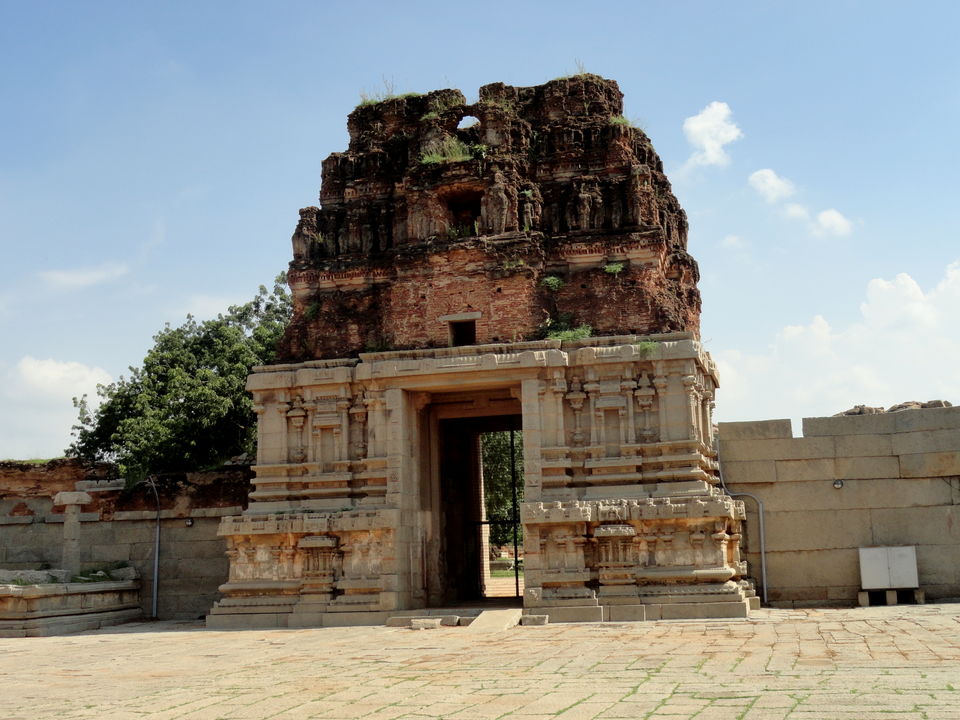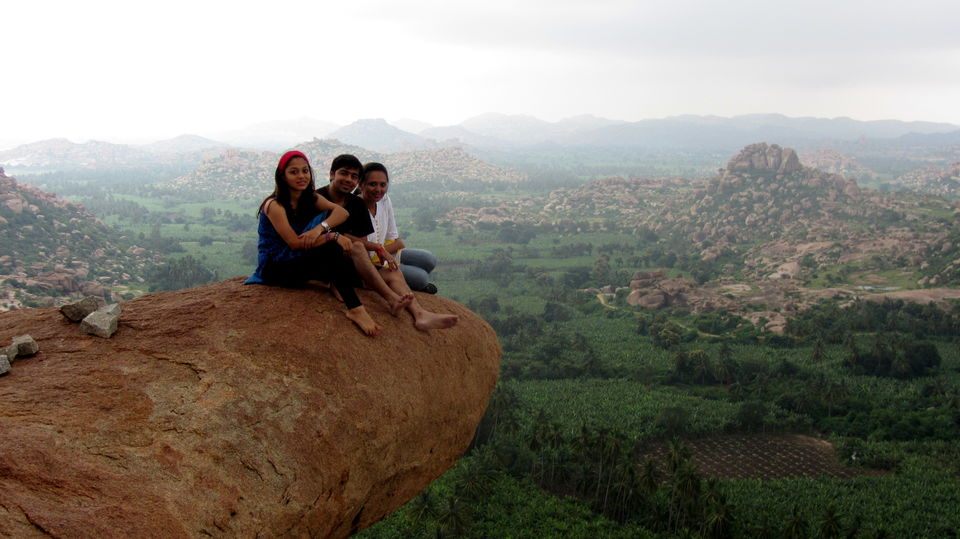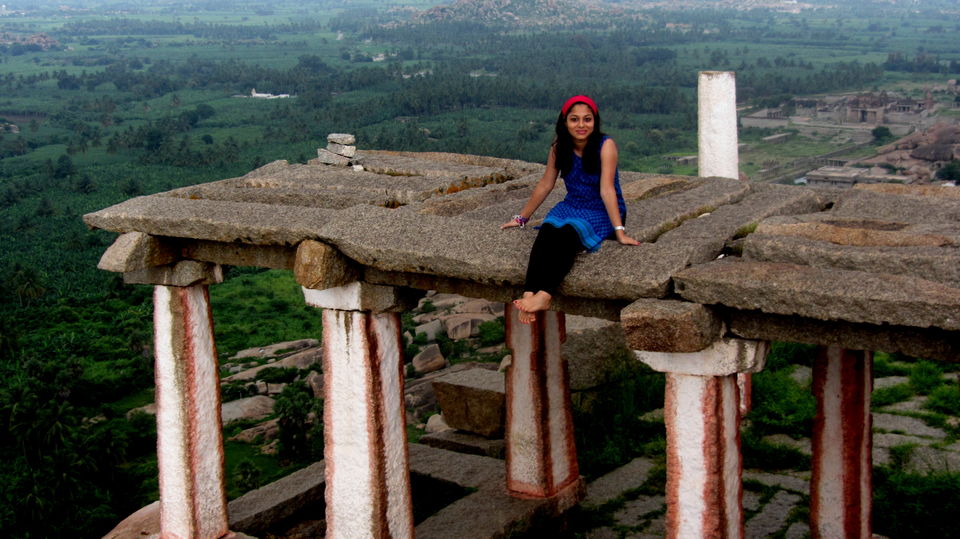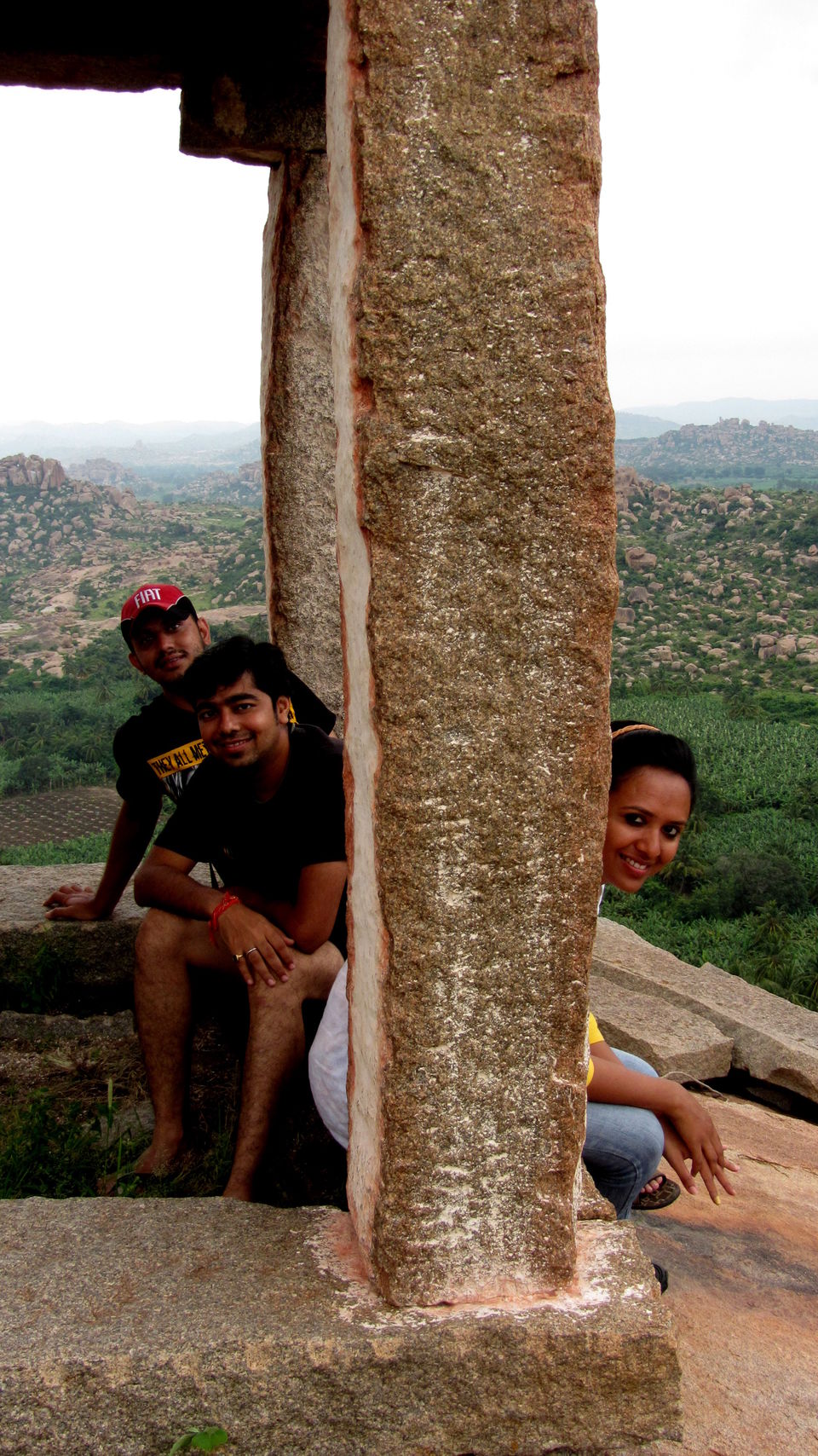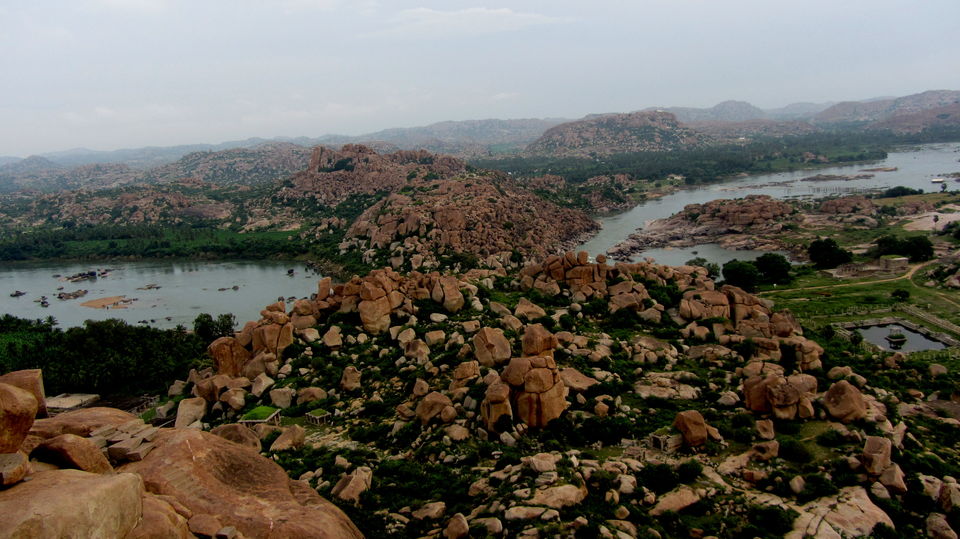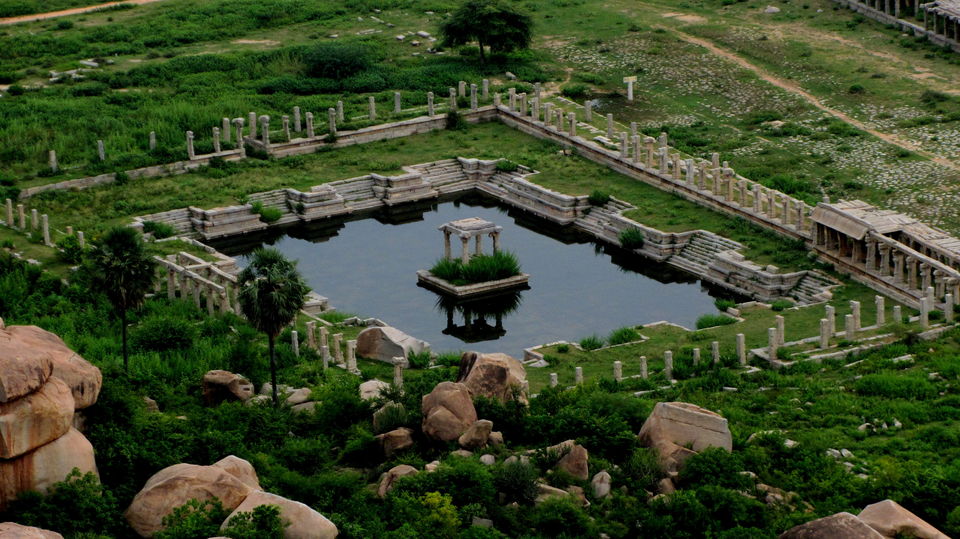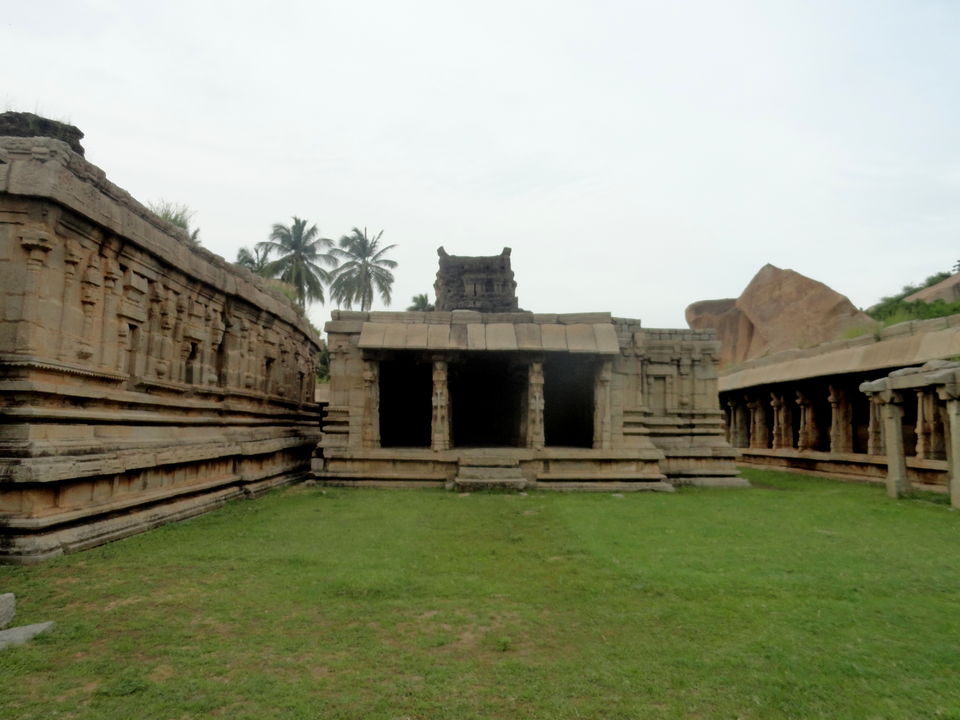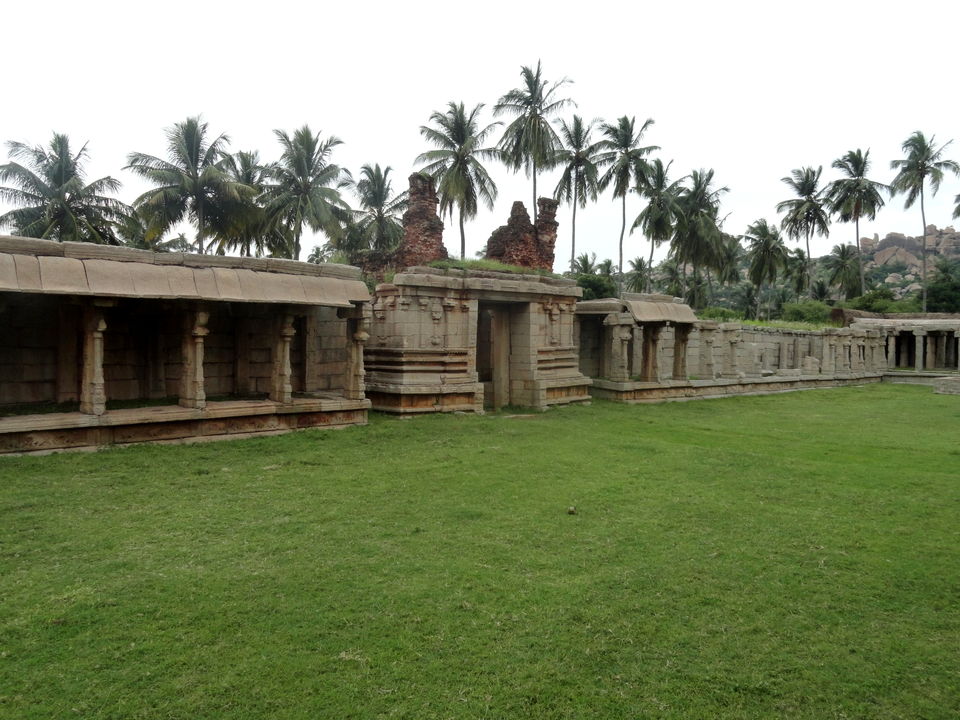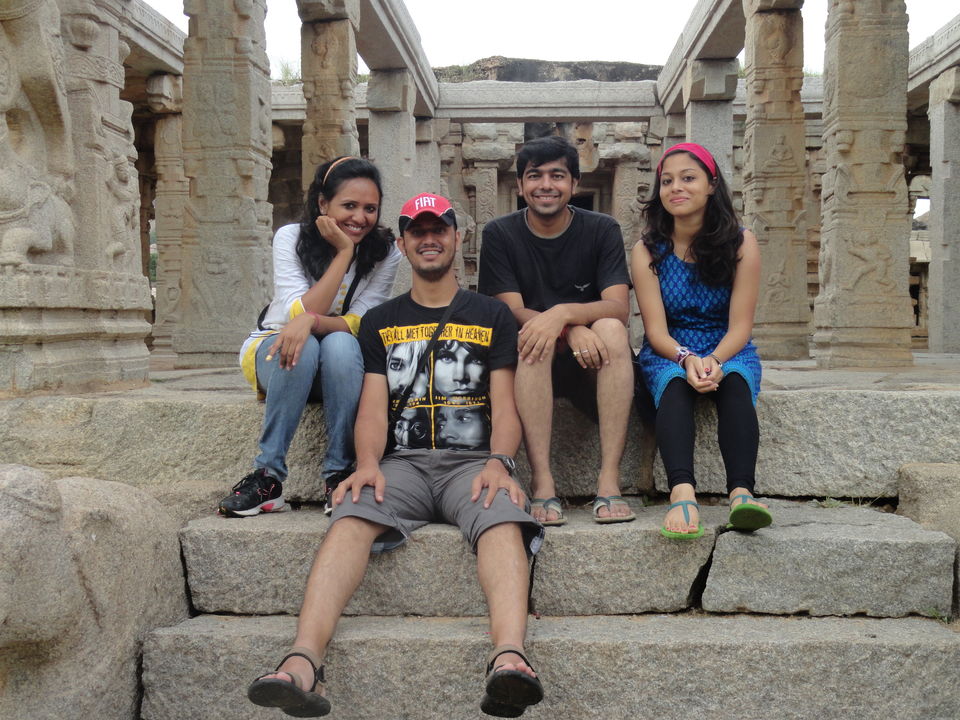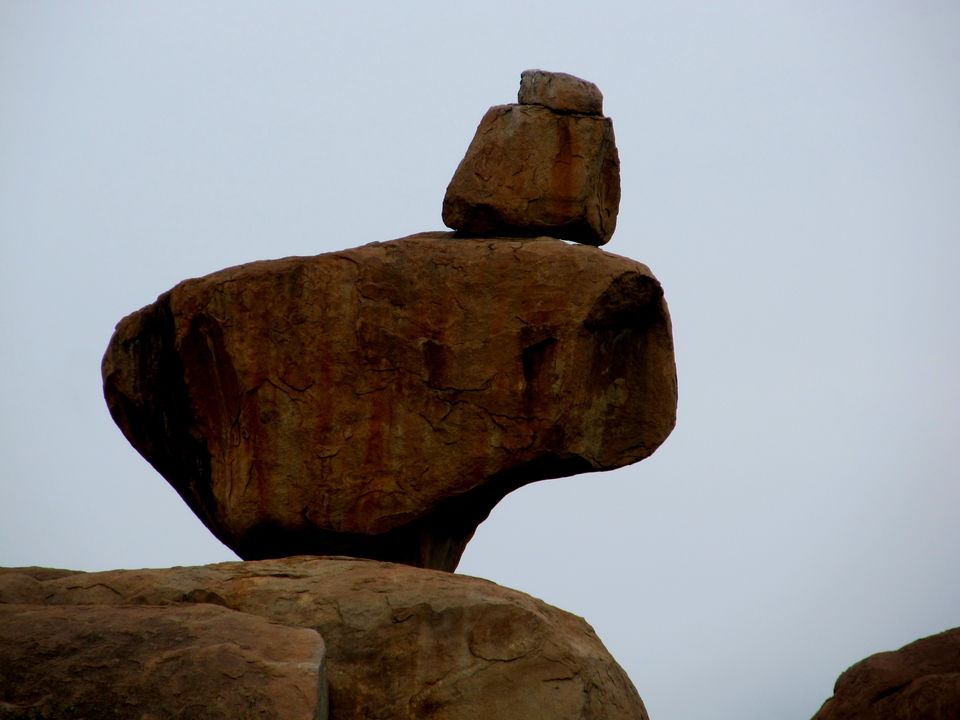 The first thing we noticed about Hampi(other than the fact that it is a world heritage site) is that it has not just historical relevance but also mythological ones. When you go from one monument to another, you will hear stories of King Krishnadevaraya and his empire on one side and of Lord Rama, Lord Hanuman, Sugreeva and Vali on the other. This was extremely captivating for me. You'll hear stories of how the Vijayanagara empire was the richest in the world and also about how this place is called Kishkinda from Ramayana. You will be disgusted by the destruction caused by the Mughals out of sheer sadistic pleasures and by the way the government has distastefully restructured buildings and monuments without giving it a creative thought. You will be astonished by the almost magical ways found by the men and women of 16th century to live efficiently and saddened by the ugly encroachment of historic beauty by the locals which for all you know is now a guesthouse, a store or a house.
That said, Hampi will leave you feeling exhilarated. It took me back in time and let me imagine mythology and history like no other place has so far. I'm sharing with you the story behind the places we visited in the same order we followed. This route is followed by a Government Certified Guide and maybe one of the best routes to explore Hampi.
The best thing to do on reaching Hampi(or even before) is to get your hands on a detailed Hampi Map. This will give you a clear picture of what all there is to see and approximate time that may need to see them all. Here's a couple of versions.
Next, make sure you hire a Government Certified Guide (we paid Rs. 1200 for one full day) as they are trained and can explain history beautifully. Here's our guide Bhanu Prakash's Number: 9449409070
For the day/days you decide to use the services of a guide, hire the 2 wheelers(Lunas) that are available almost everywhere in Hampi. They charge you Rs. 150 per day plus fuel at Rs. 100 per litre(This is inclusive of oil). If you don't know how to ride, then taking a rick may be a good option.
Ensure you are carrying a cap/hat/jacket/sunscreen to keep yourself well protected from the sun. I am still trying to get rid of the tan inspite of taking utmost precaution.
We split our 3 days like this. I have also shared stars next to each location/restaurant to let you know what we thought of the place.
Day 1(We were left with second half only) – Kamalapura – Malyavanta Betta, Domed Gate, Bhima's gate, Ganagitti Temple, Jain temple and the Museum.
Sunset: Malyavanta Hill *****
Lunch: Udupi Sri Krishna Restaurant, Hospet  ***
Evening Chai: Durga Huts *****
Dinner: Mango Tree ***
Day 2 – A tour of Hampi with Bhanu Prakash - Government Certified Guide. Apparently there are 5 or 6 extremely good guides in Hampi and we got one of them. Bhanu Prakash's knowledge is top-notch and he answered almost every question we asked. He became a part of us, cracked jokes, clicked lots of beautiful pictures and yet kept us on schedule.
Day 2 itinerary:
Virupaksha Temple ****
Pampapati Temple
Manmatha Tank ***
Kadalekalu Ganesha ***
Sasivekalu Ganesha ****
Badavilinga *****
Uddana Virabhadra ****
Narasimha Statue ***
Krishna Temple
Kamalapura Village ****
Sisters Stones **
Underground Temple ****
Noblemen's Encolsure ***
Dandanayaka Enclosure
Vittala Temple *****
King's Balance ***
Octagonal Bath *****
Chandrashekara Temple
Queen's Bath ****
Zemana Enclosure
Watch Towers ****
Queen's Palace ****
Lotus Mahal *****
Elephant's Stables ***** + *****
Guard's Men Quarters ****
Hazara Rama Temple **** (We only saw this is a passing)
Royal Enclosure
King's Audience Hall ****
Public Bath
Aqueduct ****
Mahanavami Dibba ***** + *****
Mammoth Stone Doors ***
Sunrise: We missed it
Sunset: Hemakoota Hill ***
Breakfast: Durga Huts *****
Lunch: Mayura Restaurant, Kamalapura(You get Non-Veg here) ****
Dinner: German Bakery ***1/2
Day 3 – Sunrise: Matanga Hill. A walk back covering Achutaraya Temple. A coracle ride to cross the river to explore Virupapura and Anegundi – The former capital of Vijayanagar Dynasty.
Sunrise: Matanga Hill ***
Breakfast: Street Food ***
Lunch: Evergreen Café, Virupapura *****
Dinner was at Mango Tree – Great reviews on Lonely Planet and other travel sites. The food was good and the ambiance even better. One thing about Hampi – Only vegetarian Food and No Alcohol in proper Hampi. You will get Non Vegetarian Food in Kamalapura (Mayura Restaurant) and in Virupapura (have to cross the river).
Some Contacts that may help:
Anja, The Multi Lingual Auto Driver: 9535358364
Bhanu Prakash, Government Certified Guide: 9449409070
Shopping: The narrow roads of Hampi.