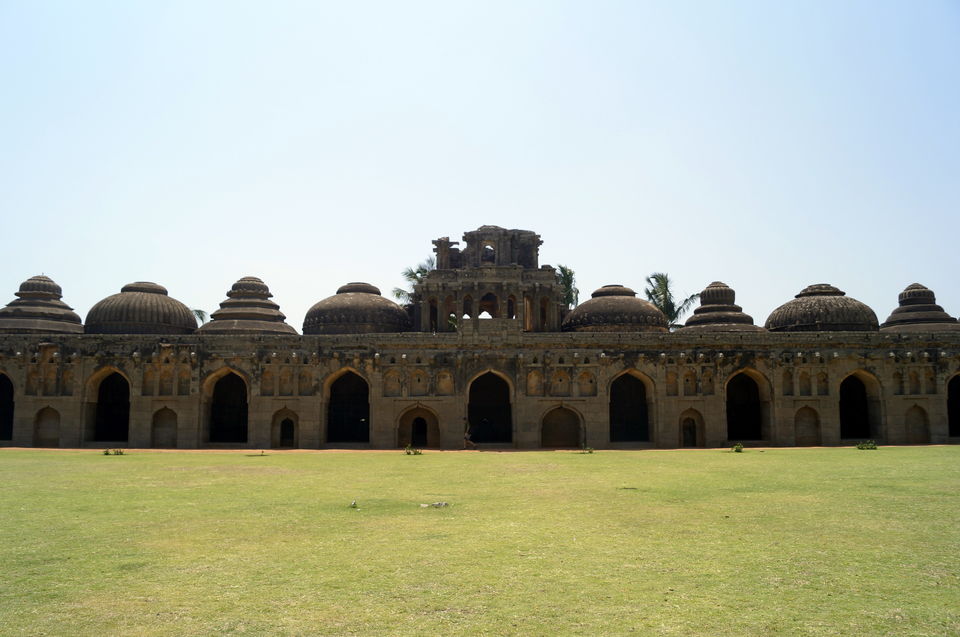 I am writing this blog nearly 2.5 years after the original trip. While my memories are little hazy, I am sure photographs will be enough to convince you to take a trip to the beautiful town of Hampi.
We had a short and compact weekend trip starting Saturday night, with a return bus journey scheduled for Monday night. We did both the journeys on buses of which there are millions of options from Bangalore.
It is advisable to visit Hampi somewhere near winters as the place is really hot during summers. However, the advantage of going in summers is less crowds, cheap hotels and unhindered peace.
We reached Hosapete bus terminal early morning on Sunday and from there took a regular government bus to Hampi. While there are many hotels at Hosapete, I would advise tourists to find a room in Hampi. We found a decent two sharing room for Rs. 500 per night, freshened up and got out into the Hampi morning to explore the place.
The first stop was Virupaksha Temple, a very old temple with a huge vimana and large courtyards. You will also find a lot of guides here trying to swindle you. Please DO NOT listen to them and explore the town on your own.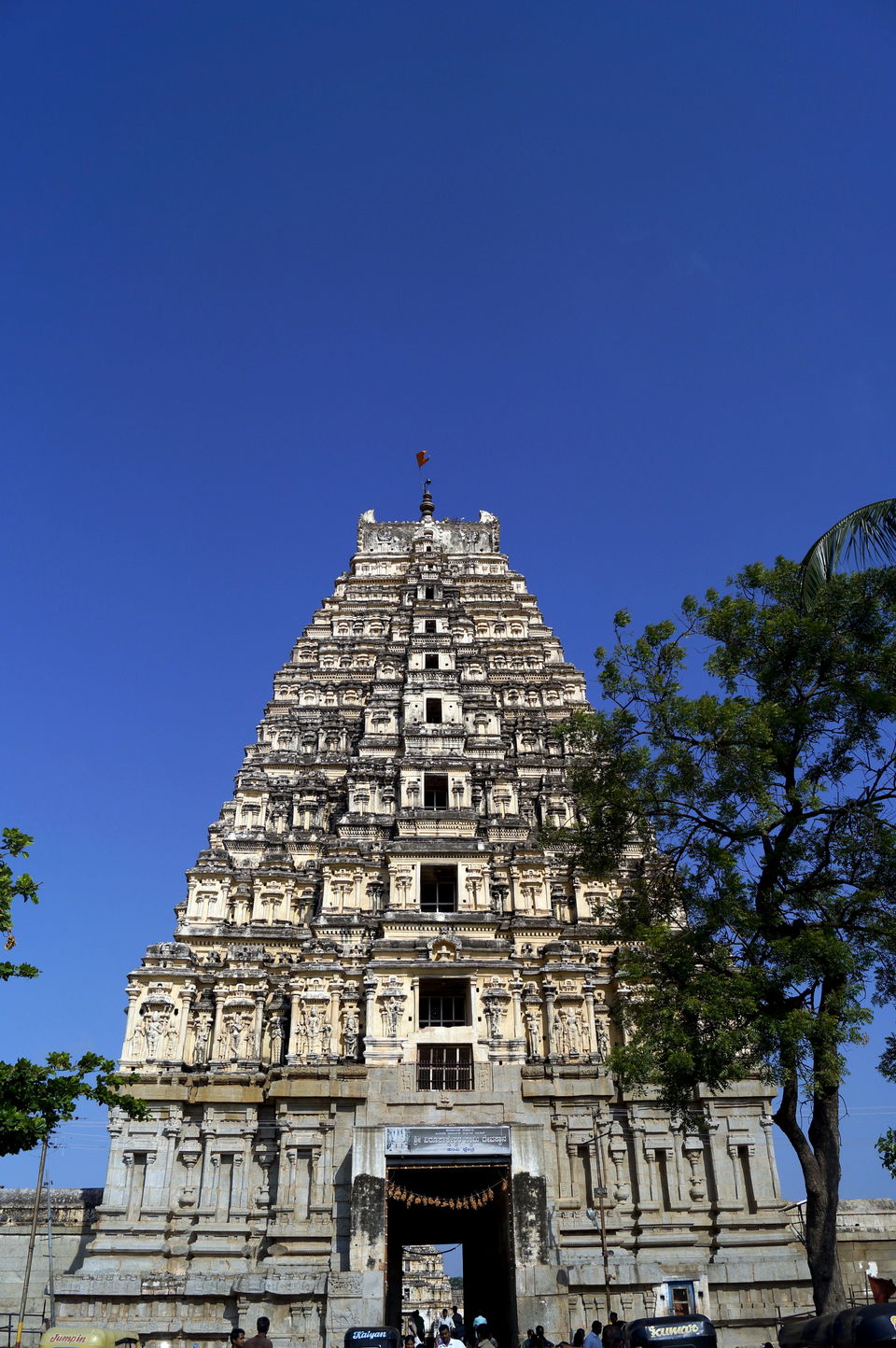 The first day we only explored Virupaksha temple and the group of structures just opposite the temple, both of which are connected by a long straight road having numerous stone structures. Its a treat to walk and look back at the view.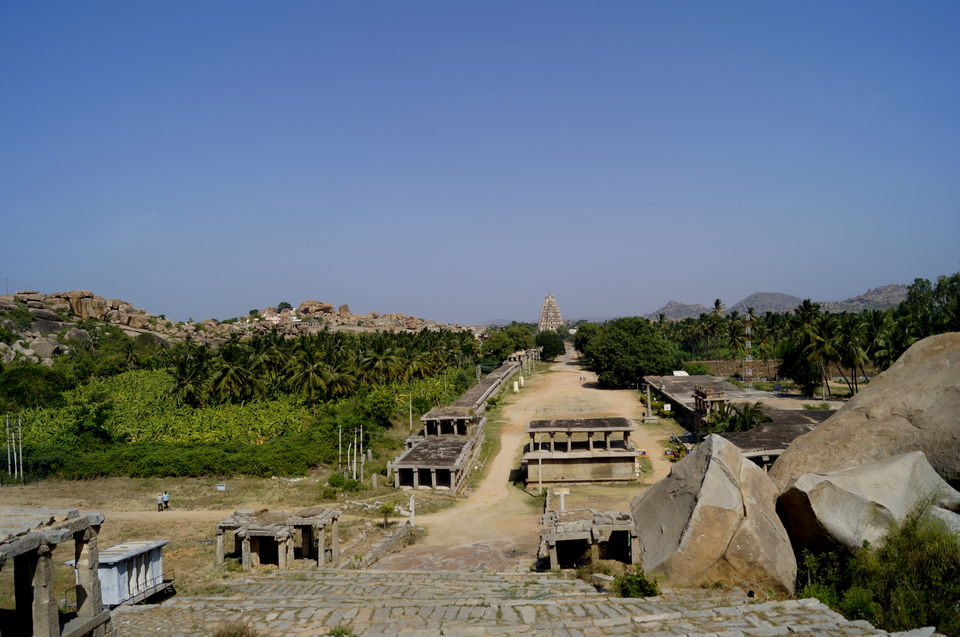 There are beautiful courtyards, pillars and chambers on the way as you climb further, explore different nook and corners.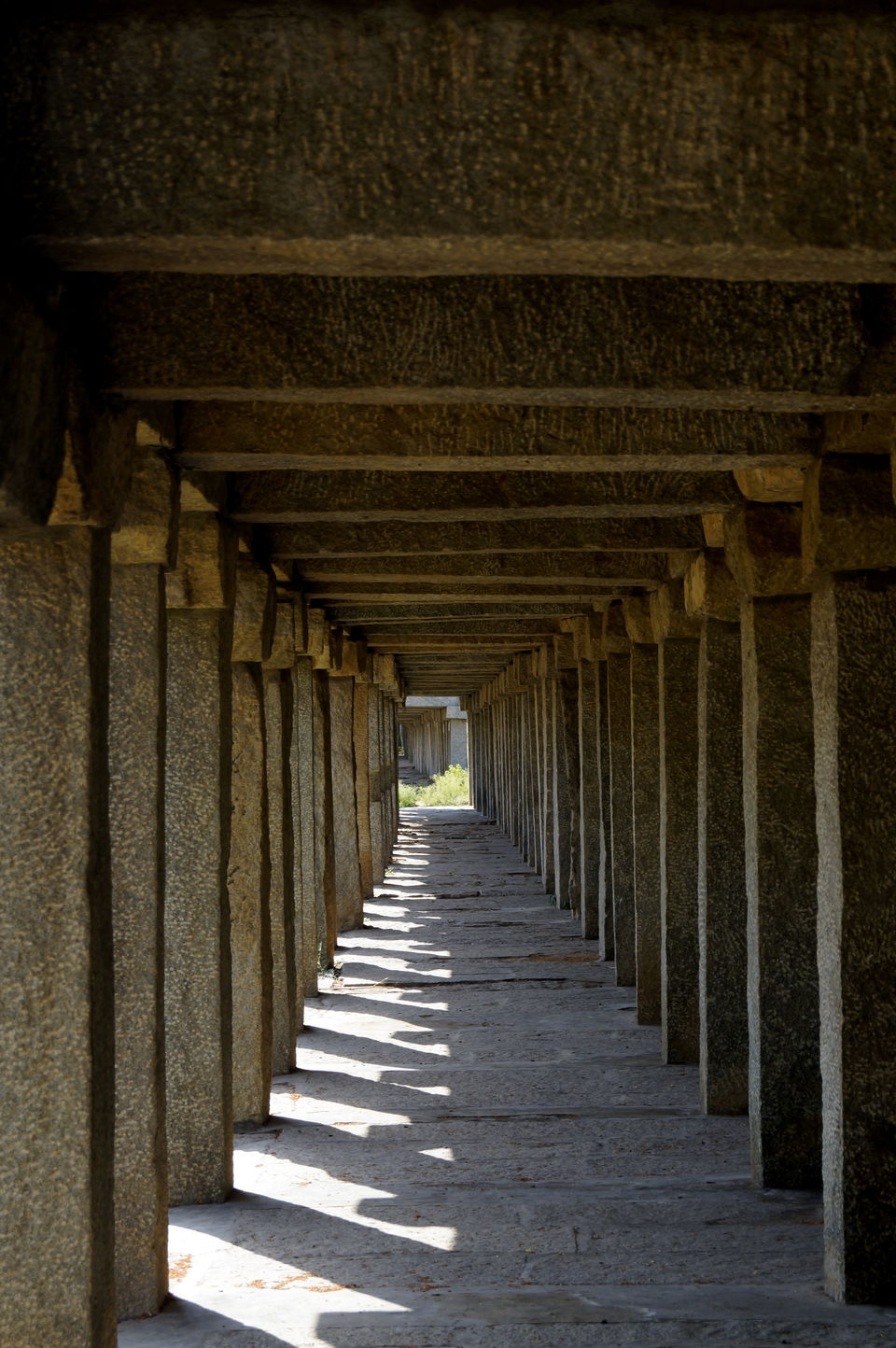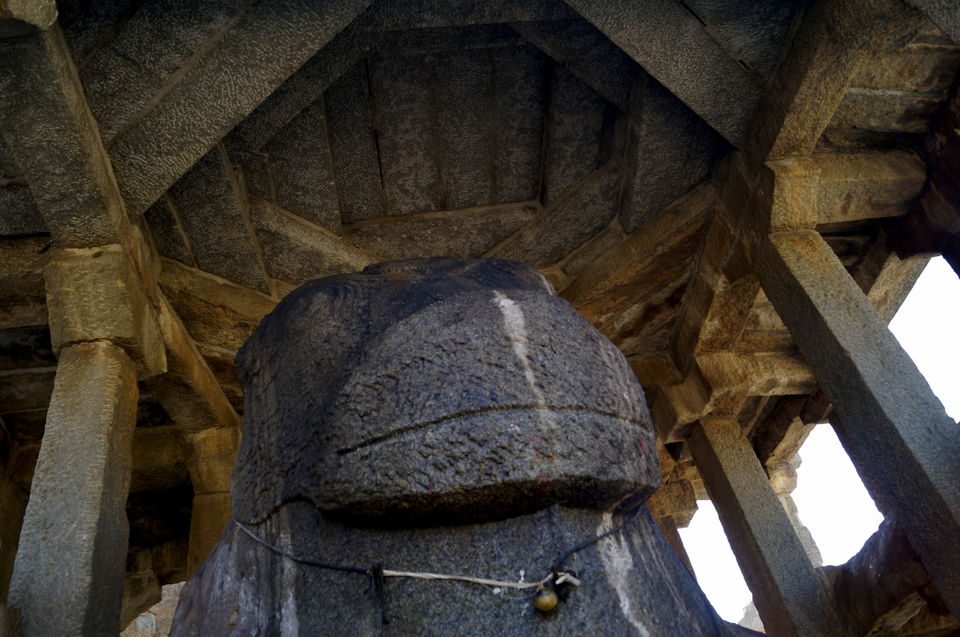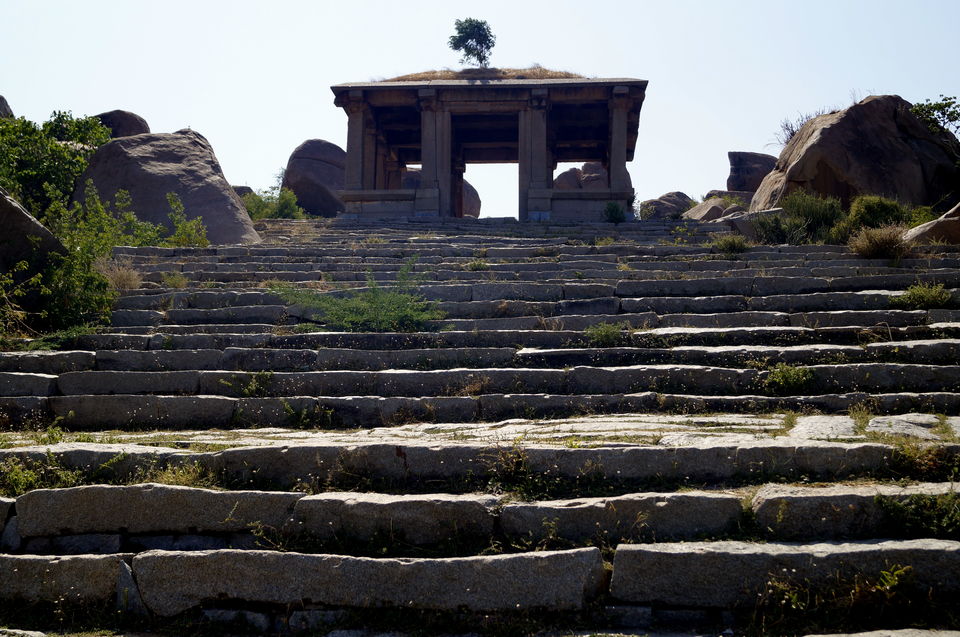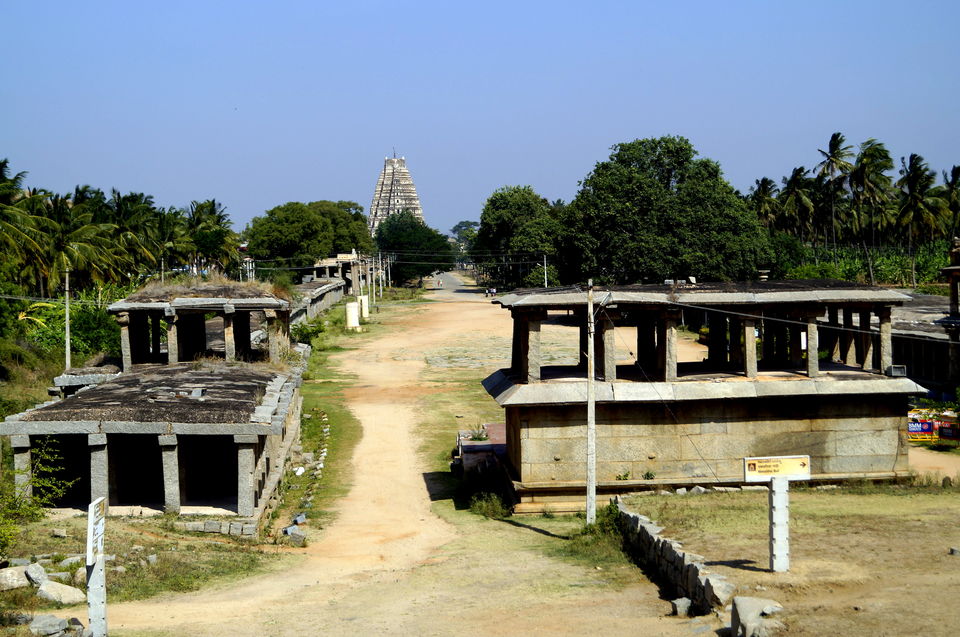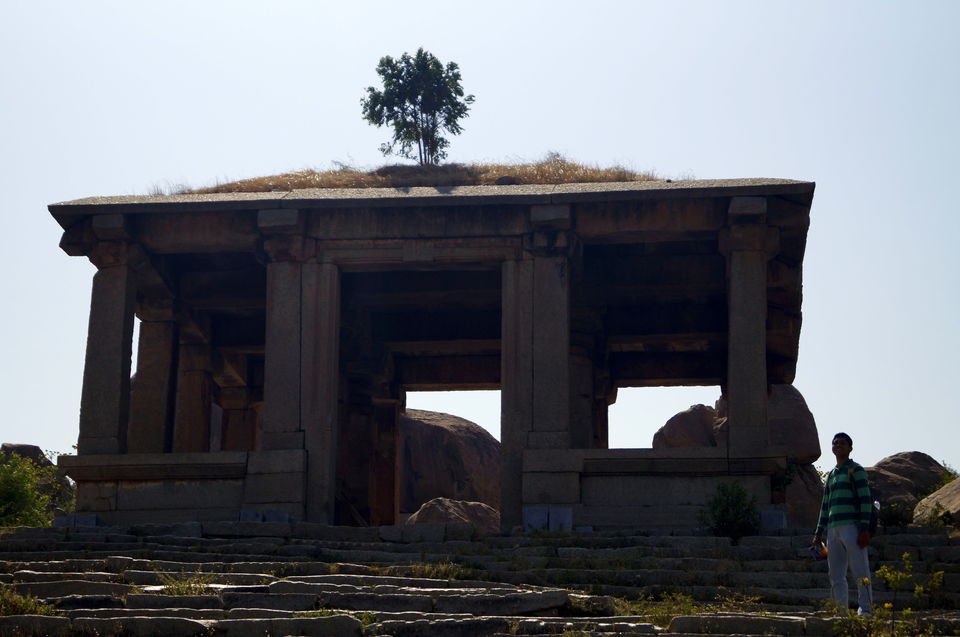 To the right of these structures is a path among the rocks that leads to the top of a hillock. This is the highest point in the whole Hampi and provides a bird's eye view of the Virupaksha temple on one side and various other complexes including Achyutaraya temple ruins and Vitthala temle ruins along with river tungabhadra on the other side. Various archaeologists have called it one of the most beautiful view of South India. I agree with them.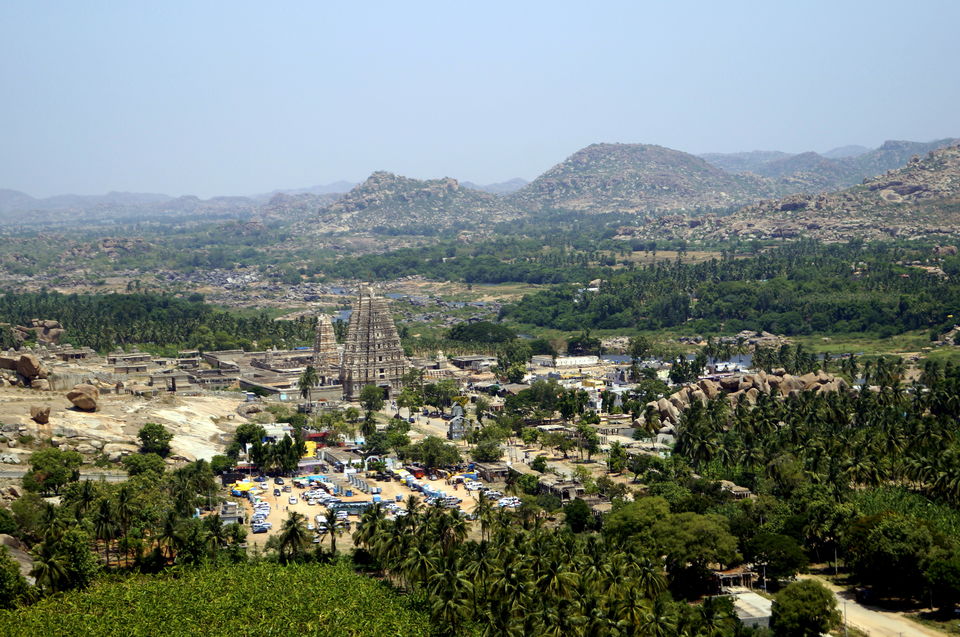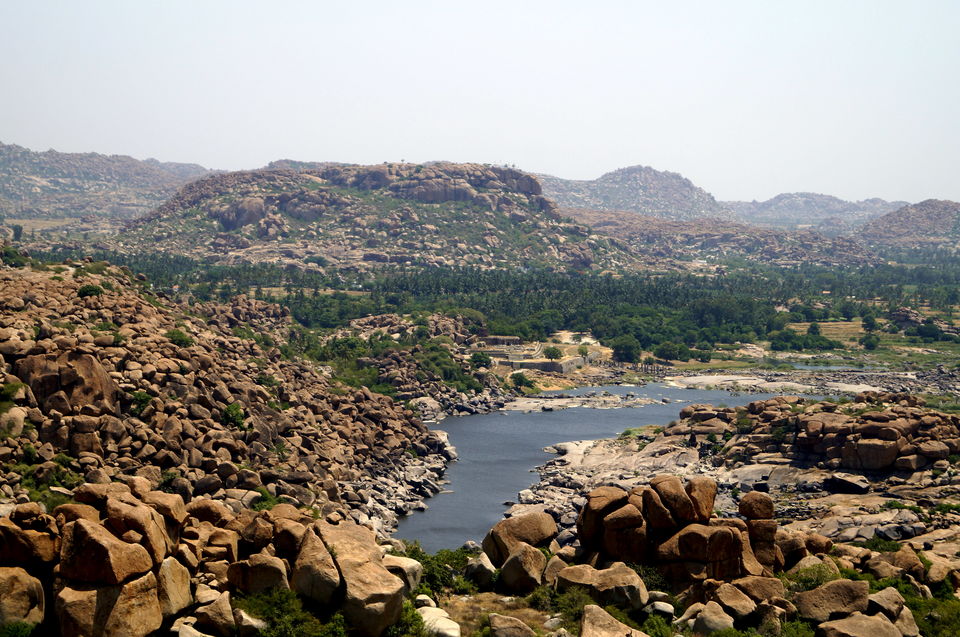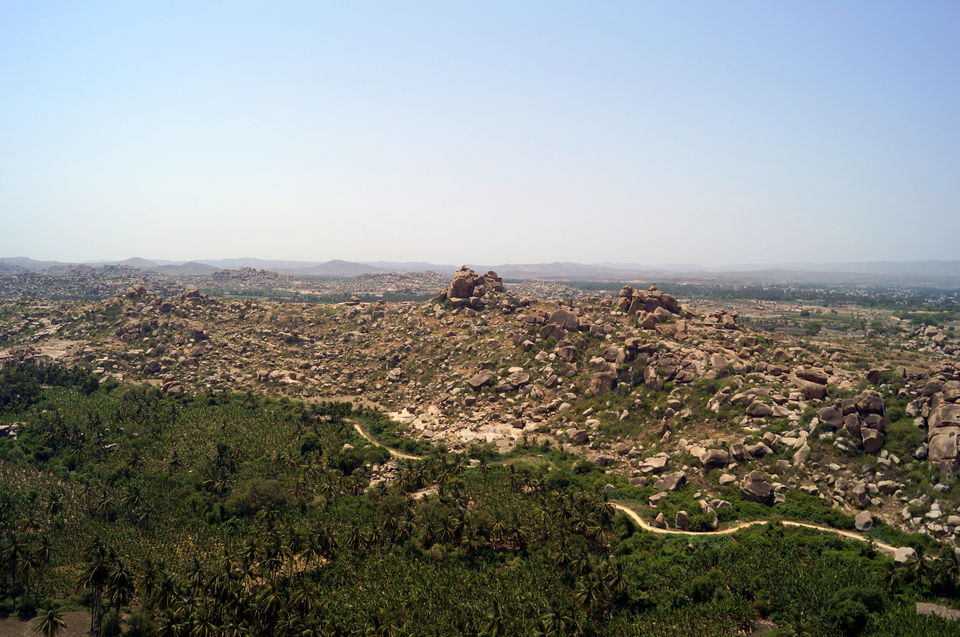 After taking rest on the hillock, we climbed down and explored these temple complexes before coming round to reach the tungabhadra river. Here one can do boating in those round small boats which are also called dongis.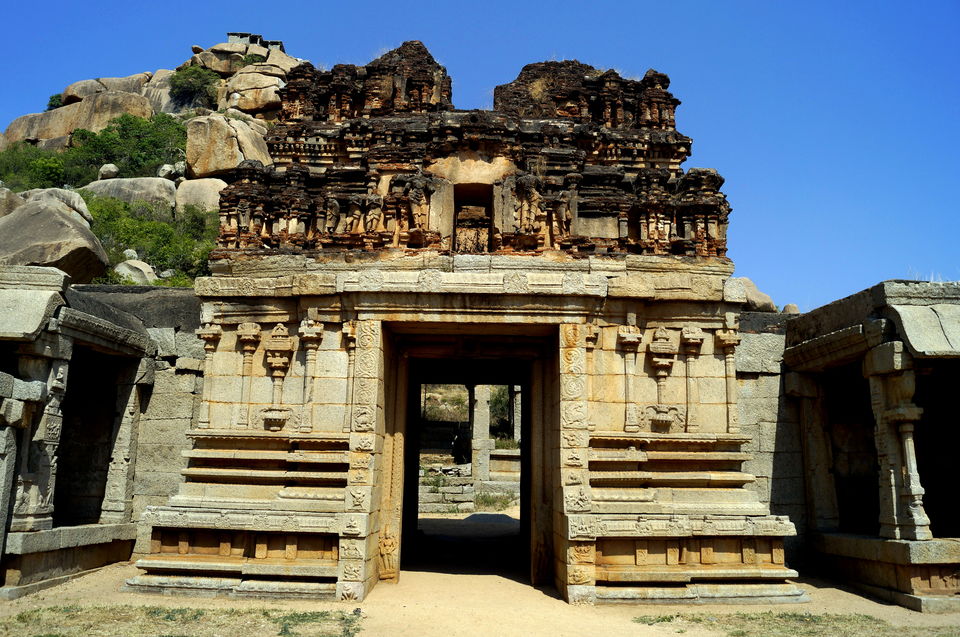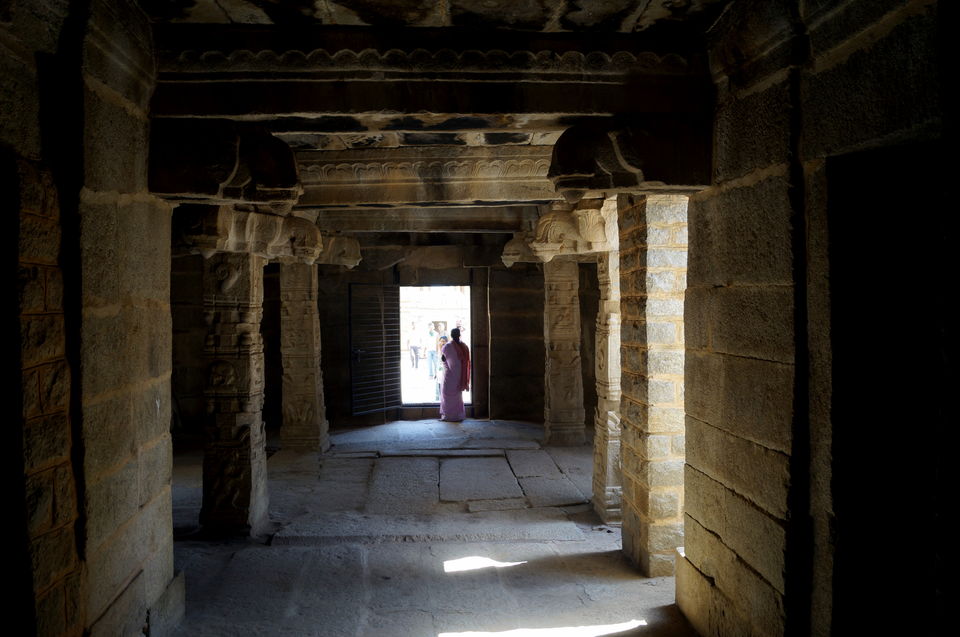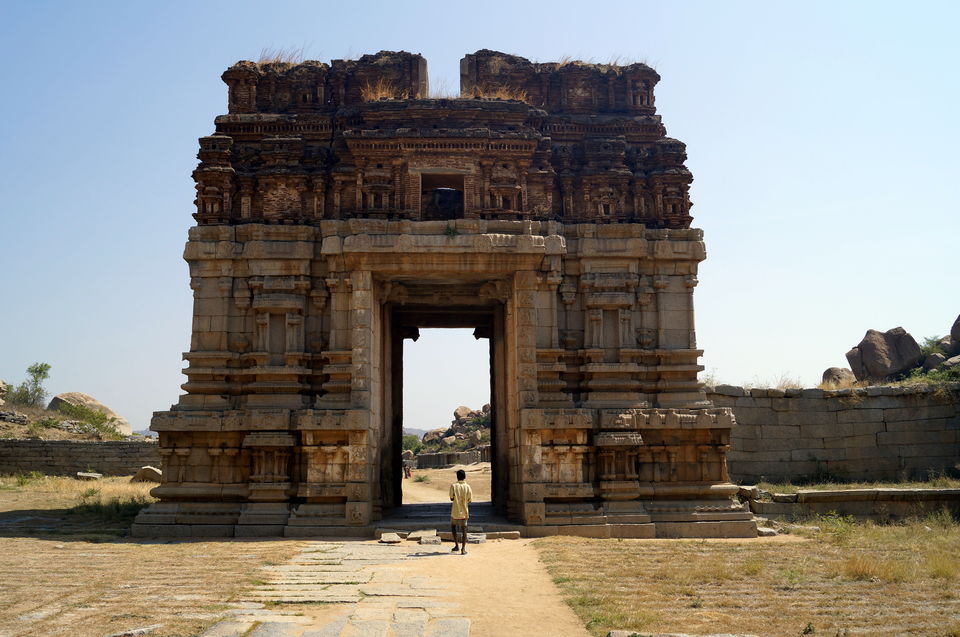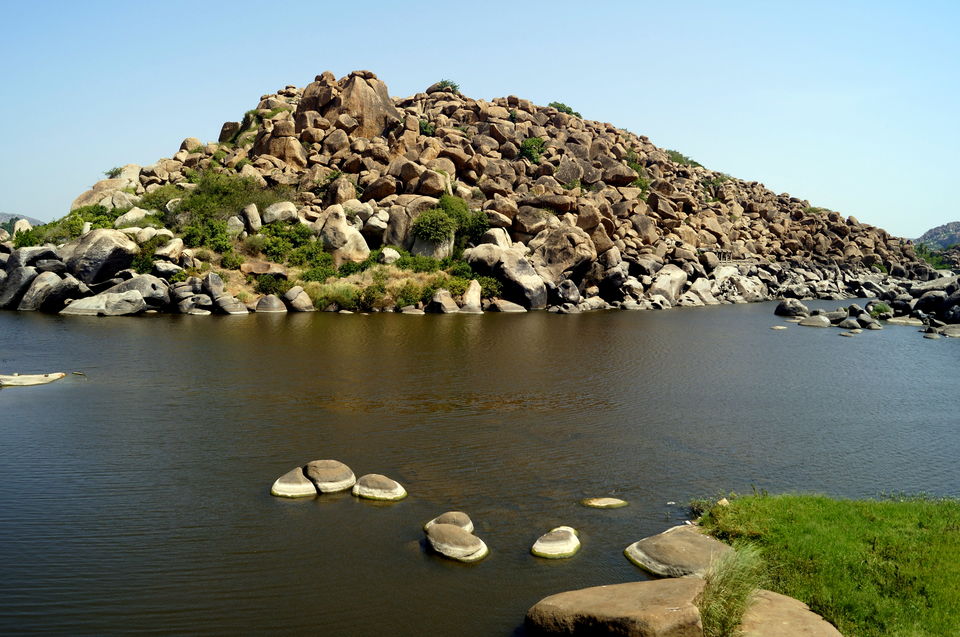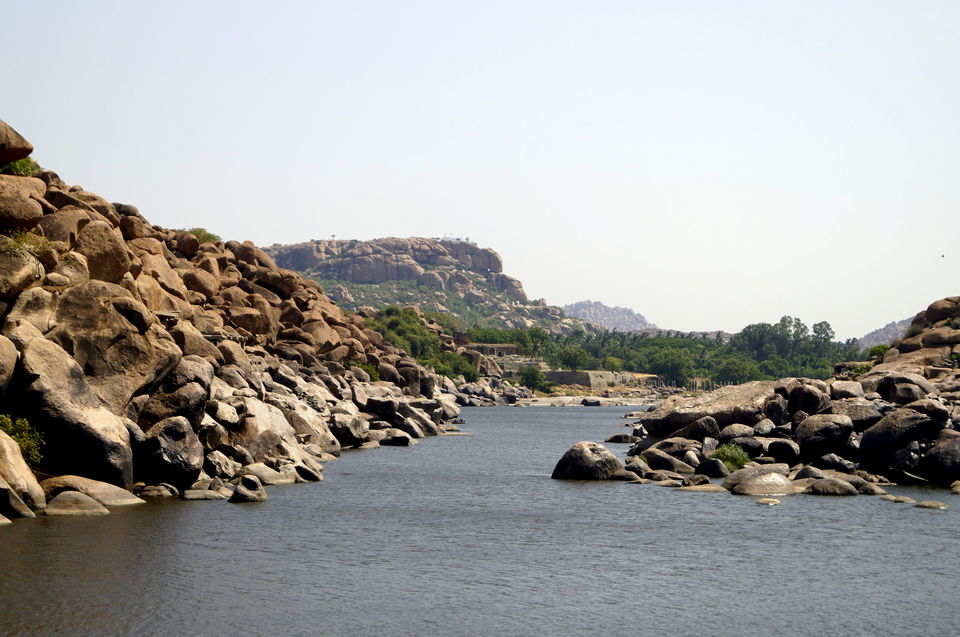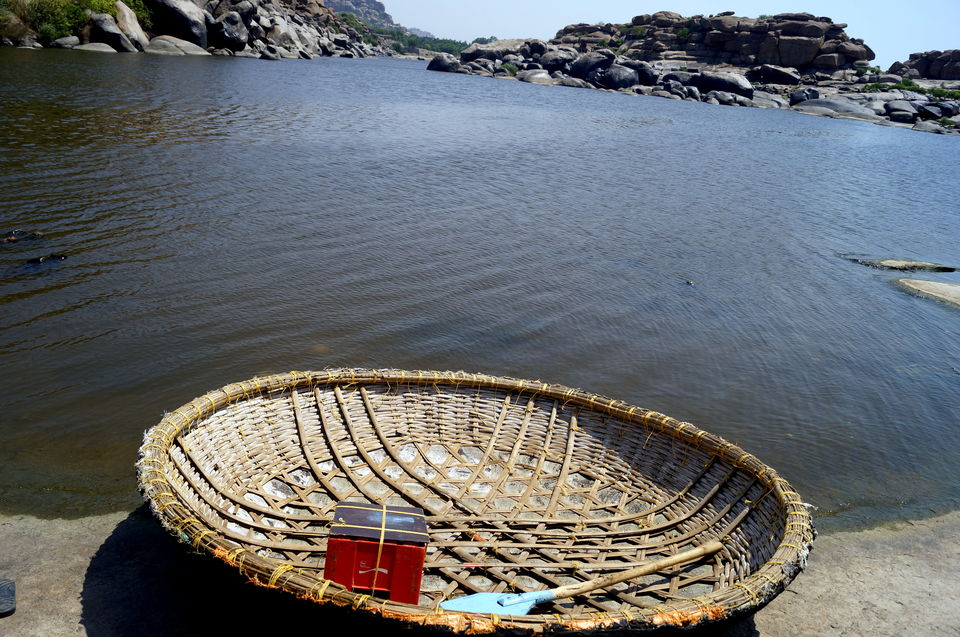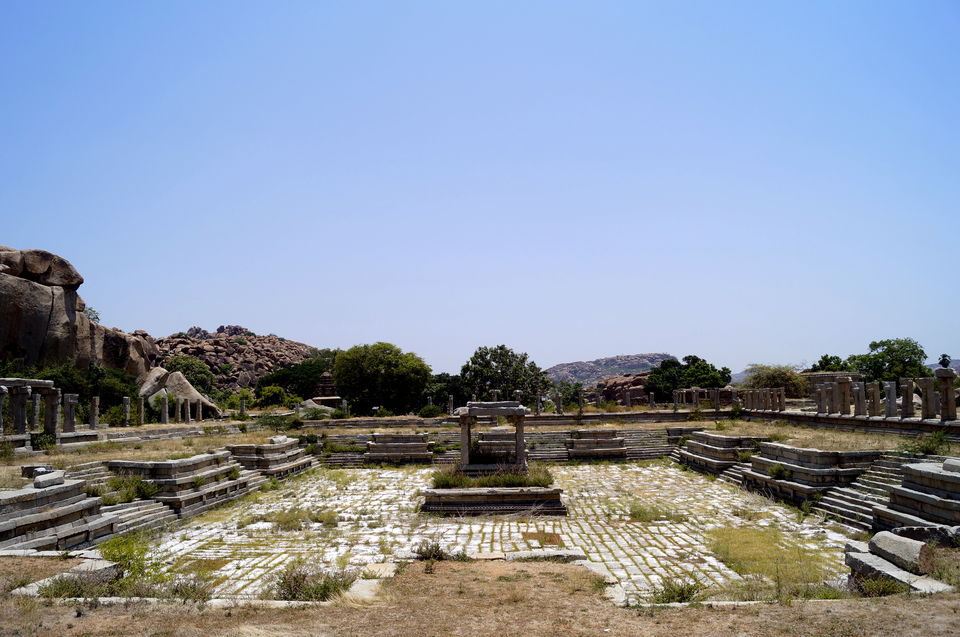 I also took a dip in the river which helped me cool off and relax from the high afternoon temperature. After this we took a e-rickshaw to visit the famous Vitthala temple complex which houses Hampi's most beautiful architectural feats.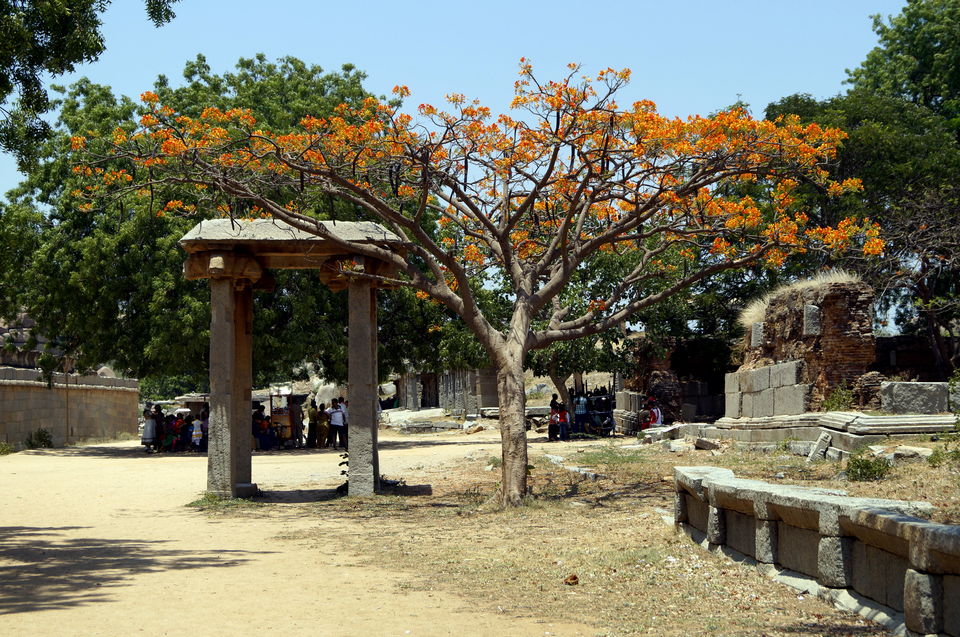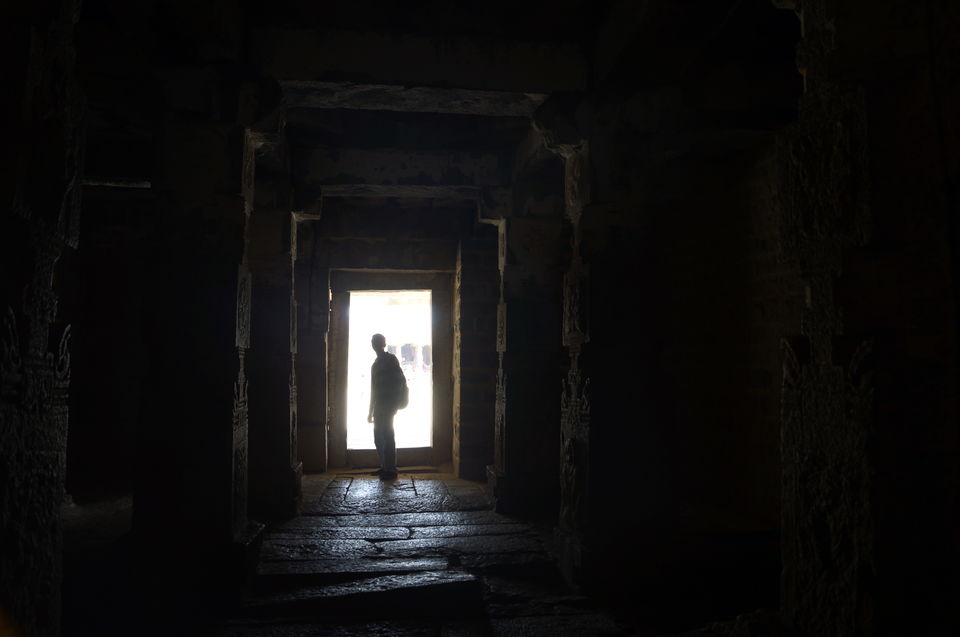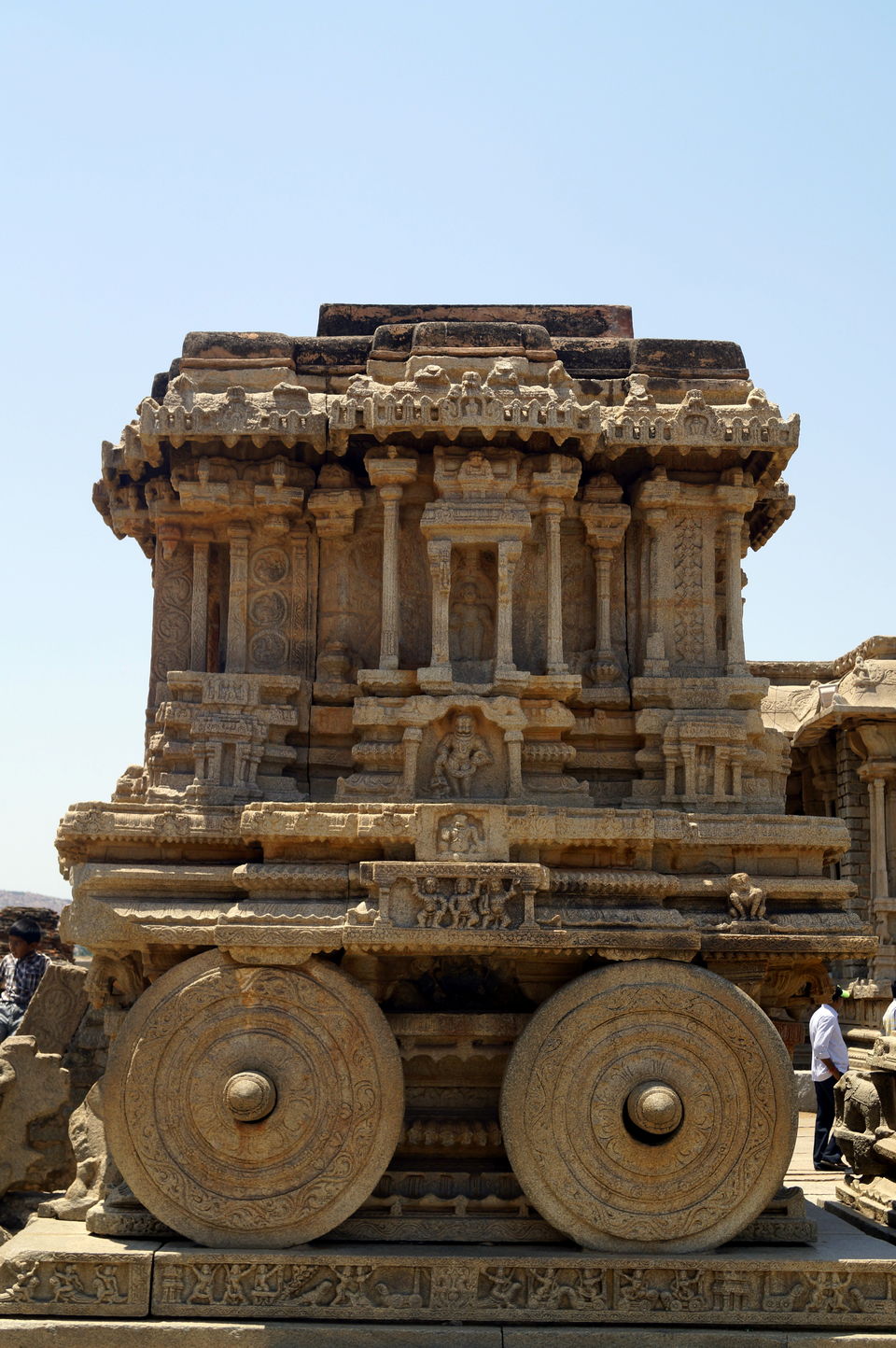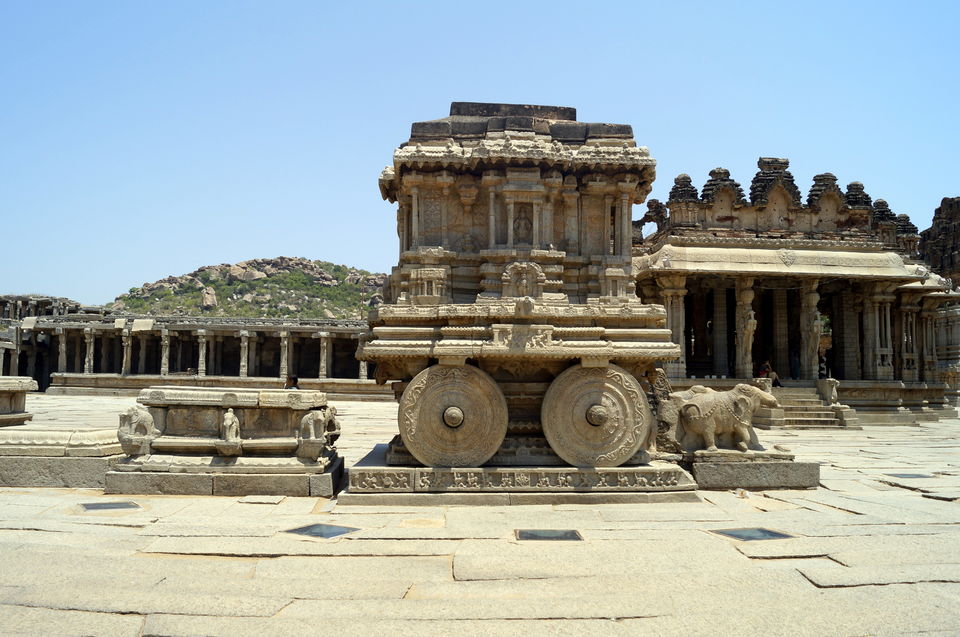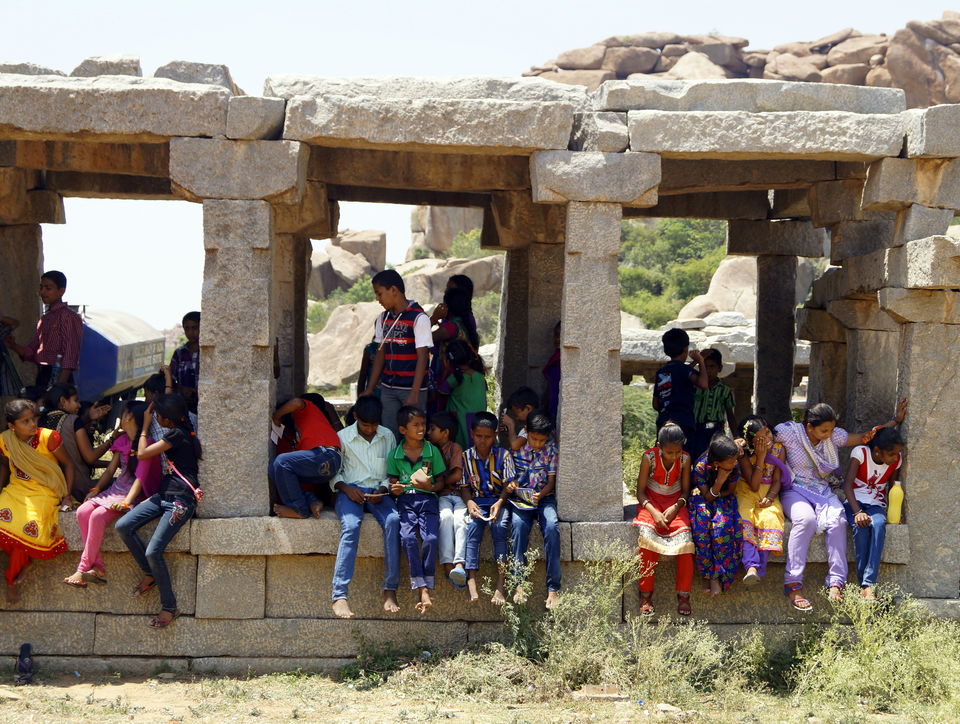 We decided to walk back through a path besides the river and visited few more temple structures on the way. After all this we got pretty tired and retired back to our room for the afternoon.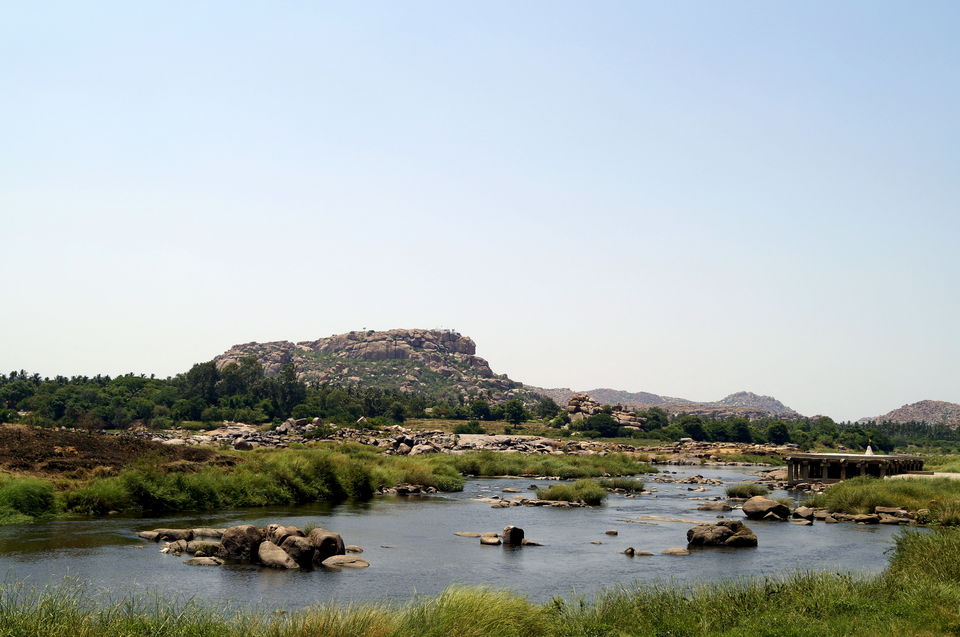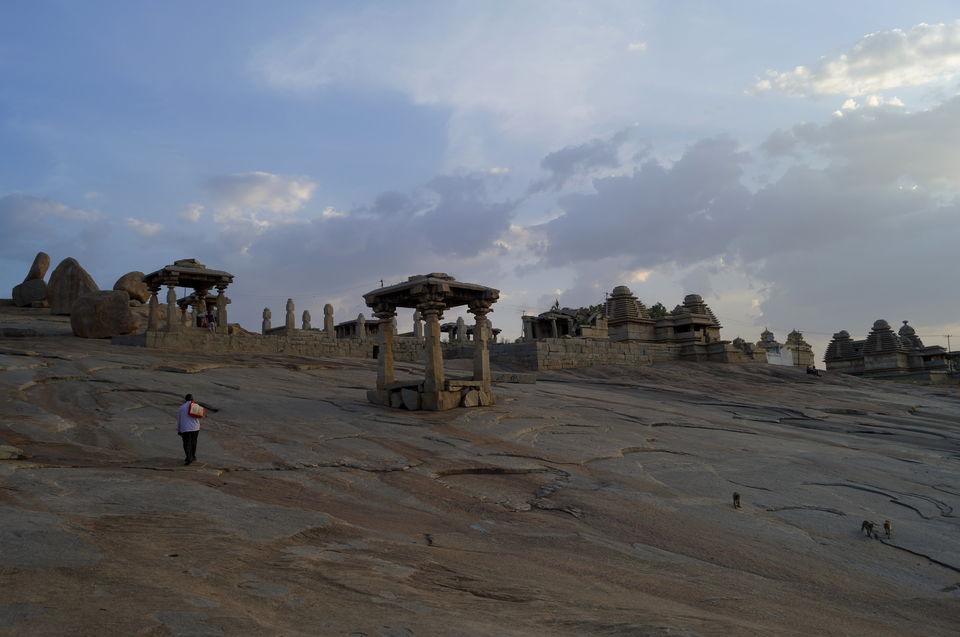 We ventured out again in the evening to look at the sunset from the Hampi complex and the view was mesmerizing.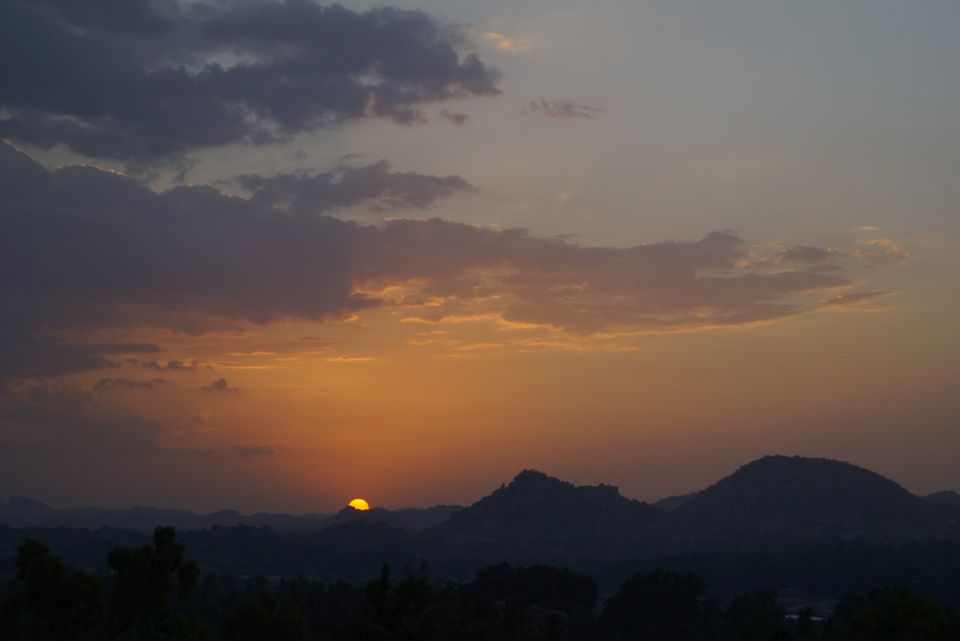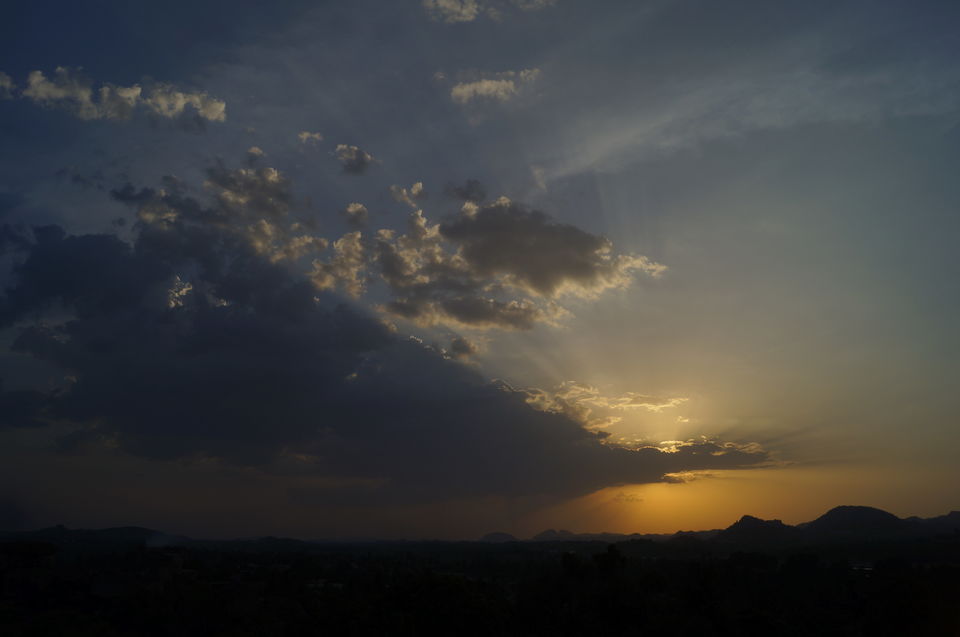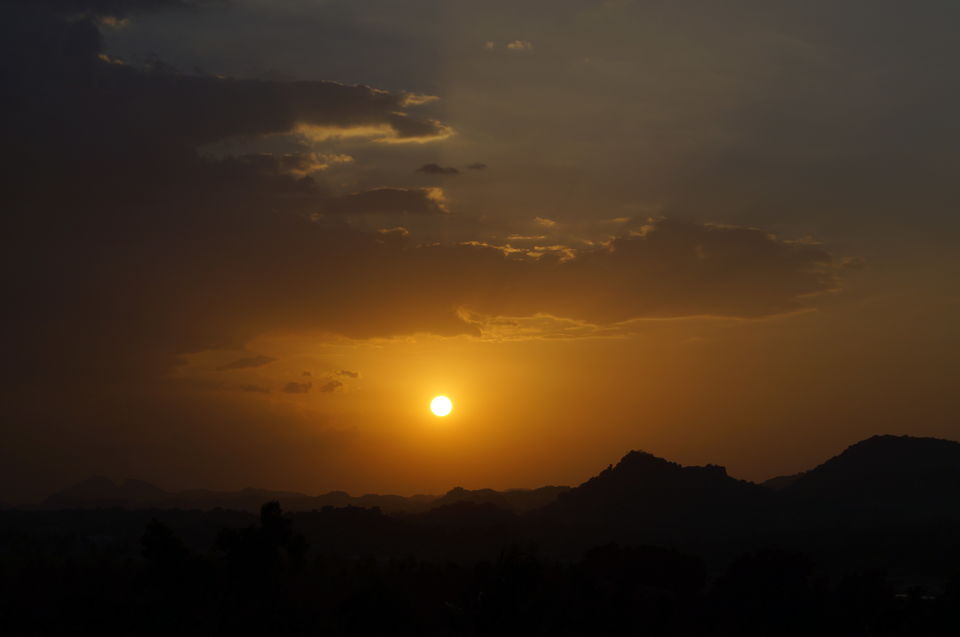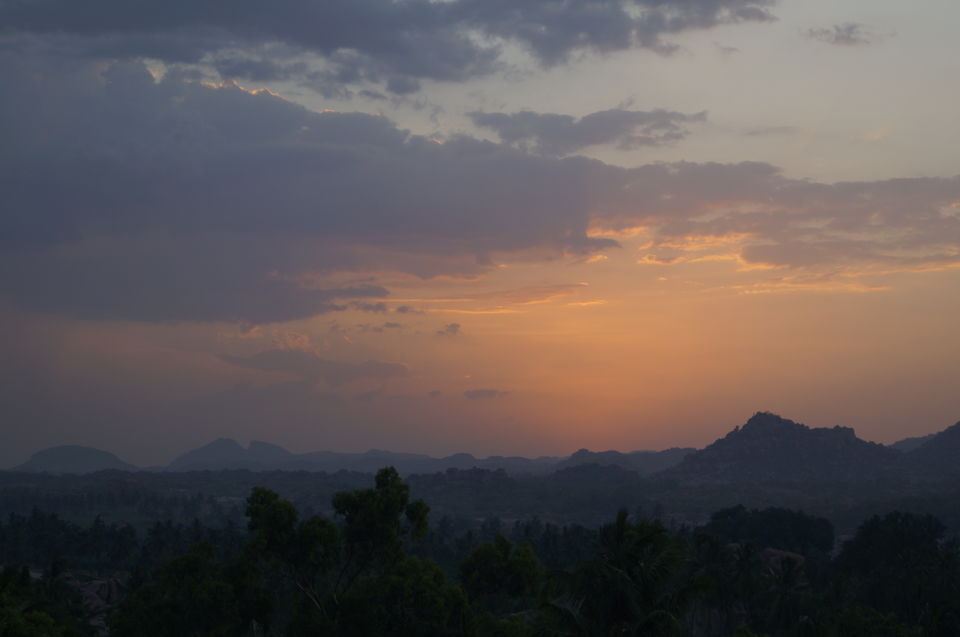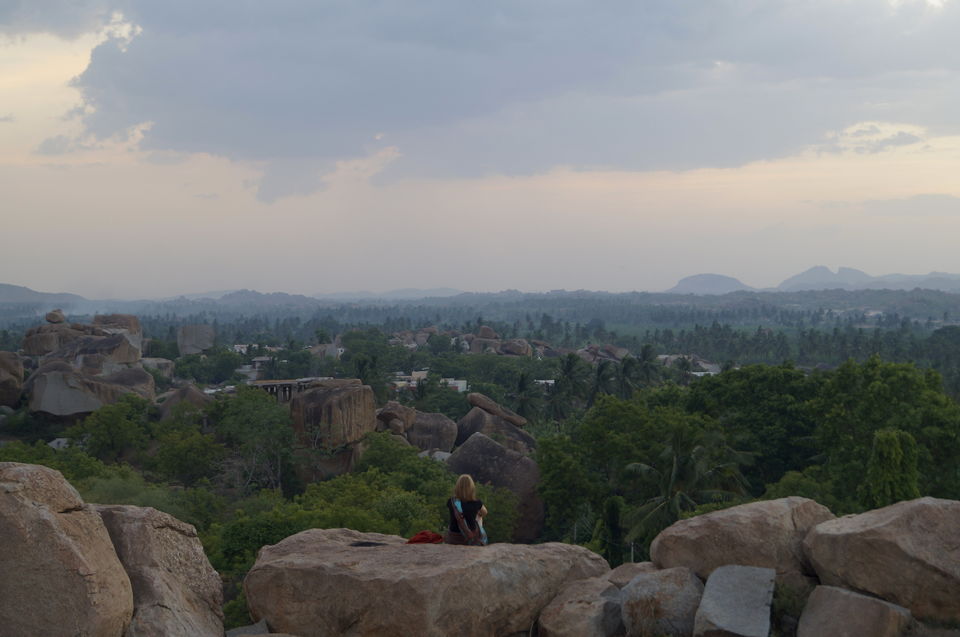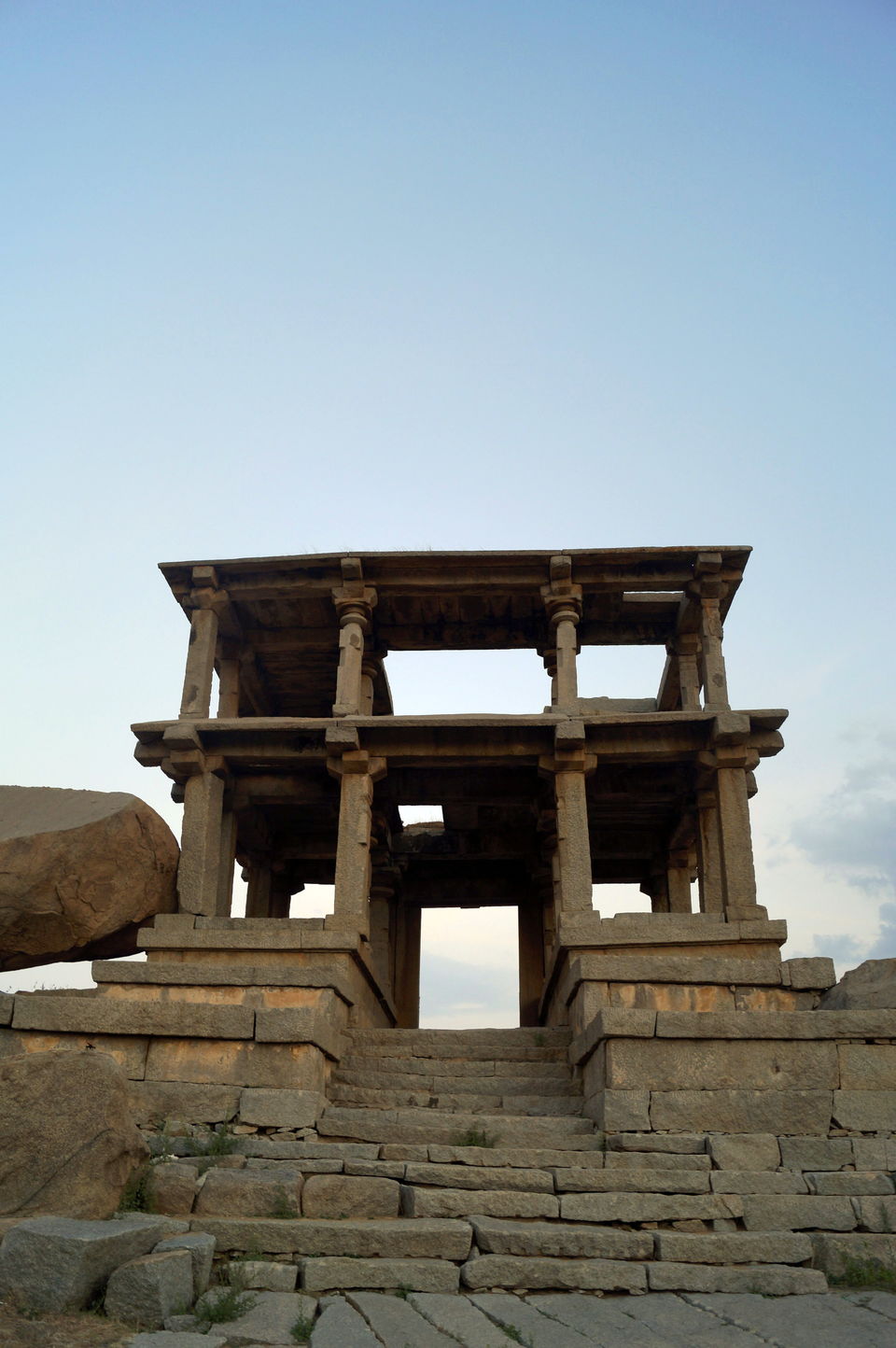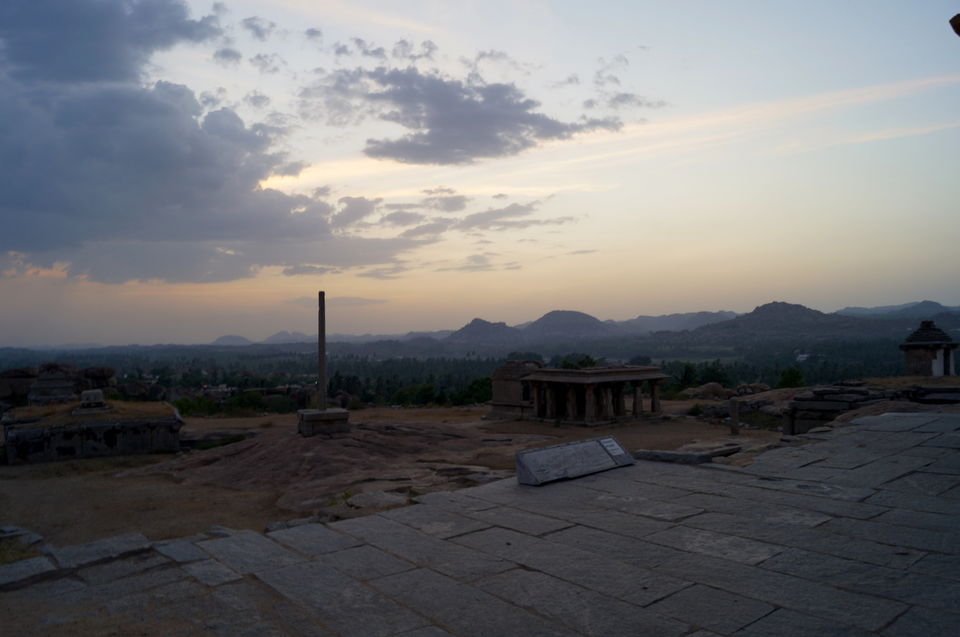 After sunset we retired to our room for the night. There are various cafes in Hampi where are frequented by foreigners and which allow tourists to smoke weed also. However, they are also far more expensive and we decided to give them a pass. 
Next day, my friend and I rented two bicycles to roam around and explore other areas of Hampi. The cycle ride is a joy and you don't need any guide or auto once you start paddling.
You can start cycling from the Virupaksha temple and keep riding on the main road till the town of Kamalapur, which falls on the way to Hosapete. There are many structure and ruins besides this main road, which can be spotted while cycling and you can explore as you go towards Kamalapur.
Kamalapur houses a large museum of Archaeological Survey of India, which served as our last point. After exploring the museum, we had lunch and got back on the road towards Hampi.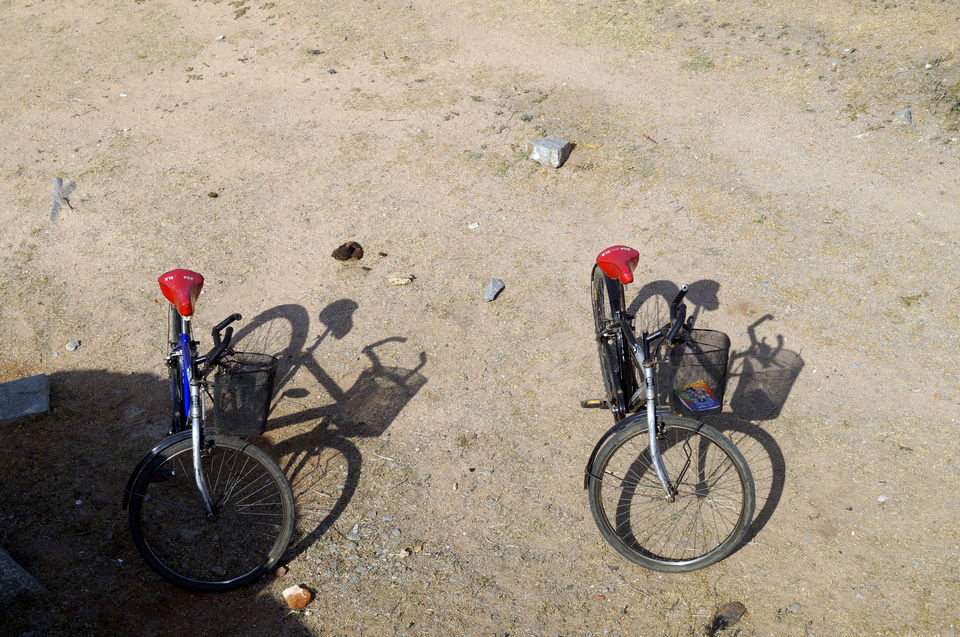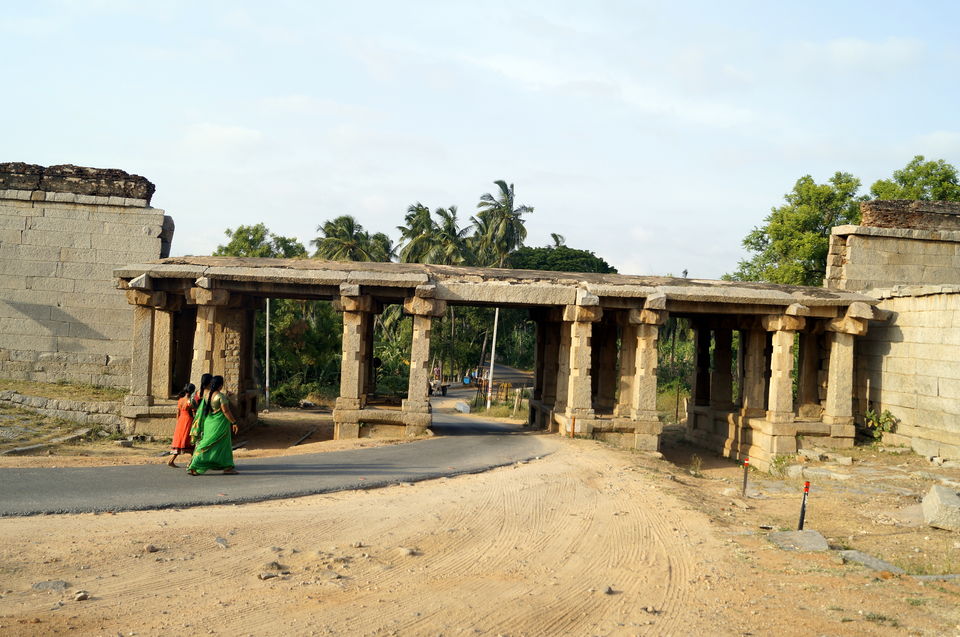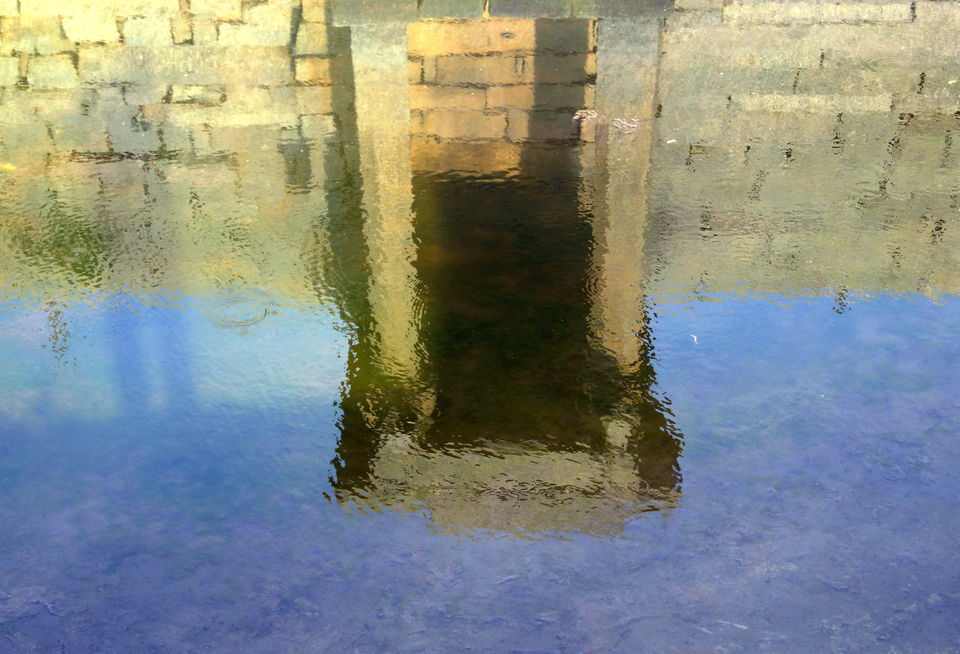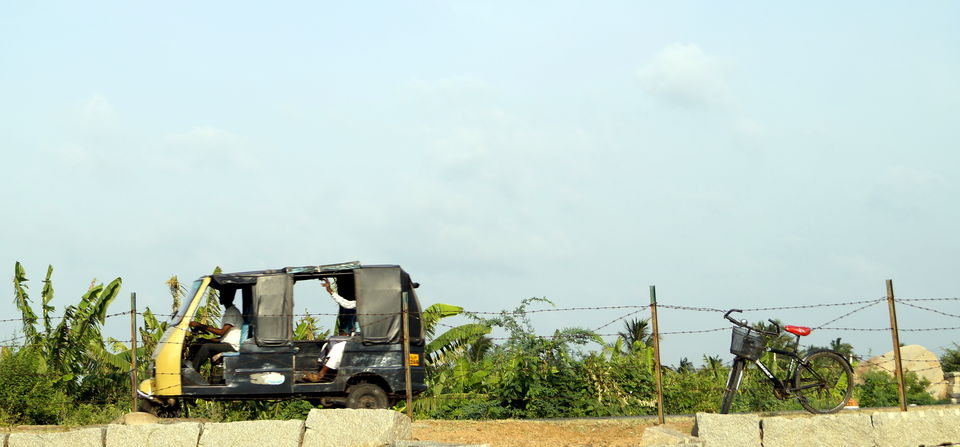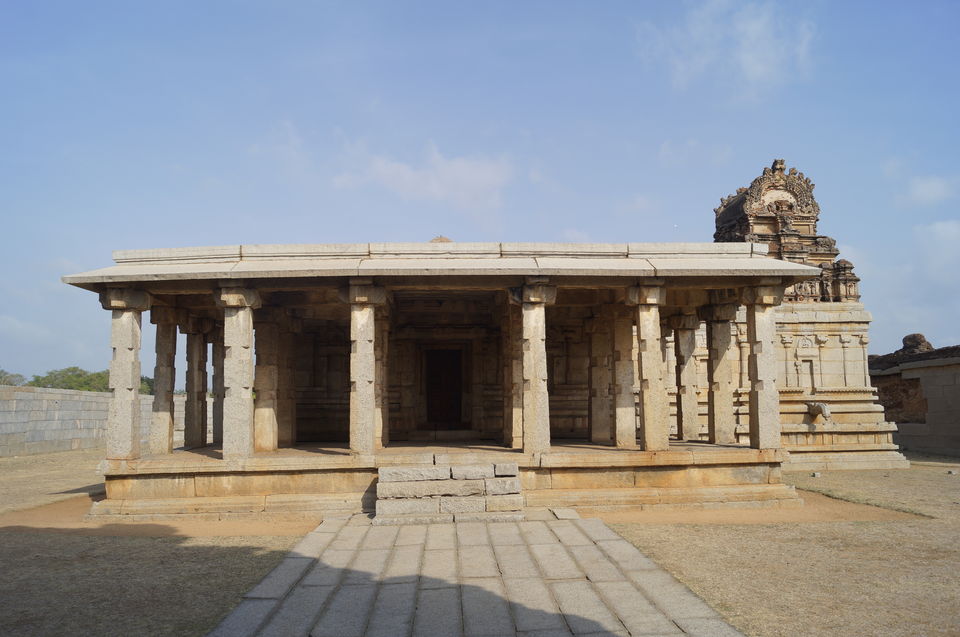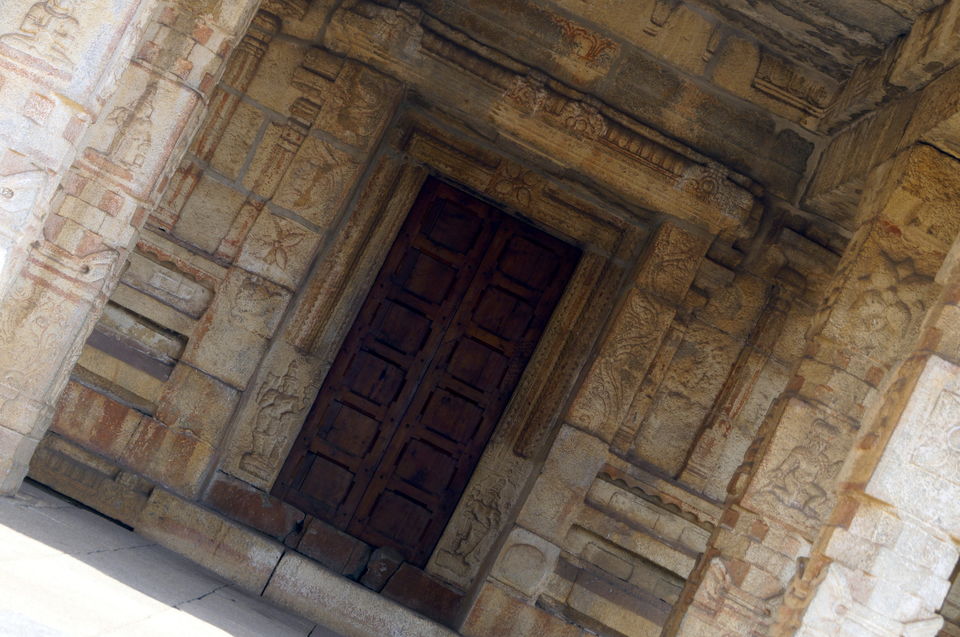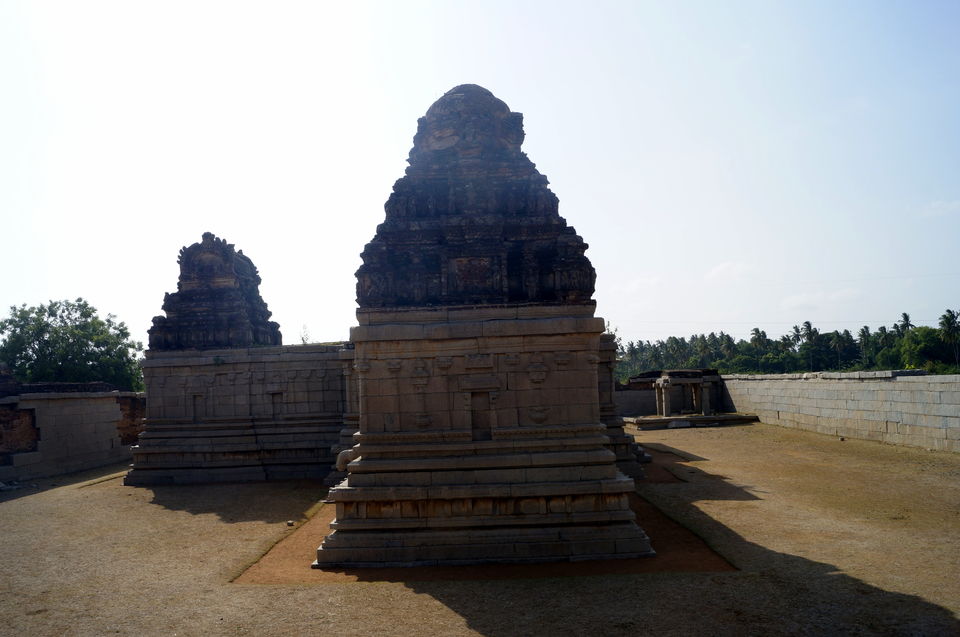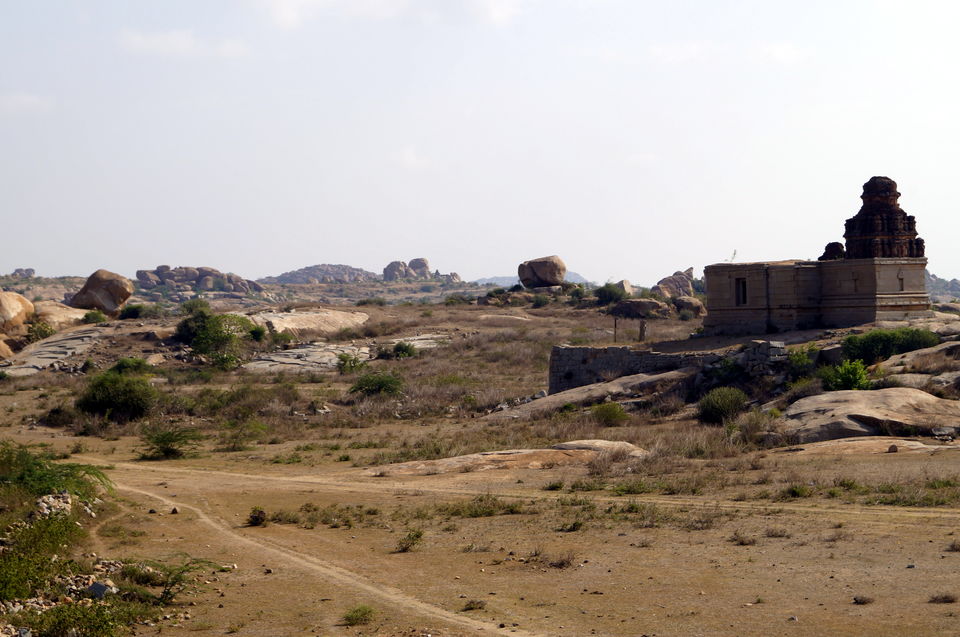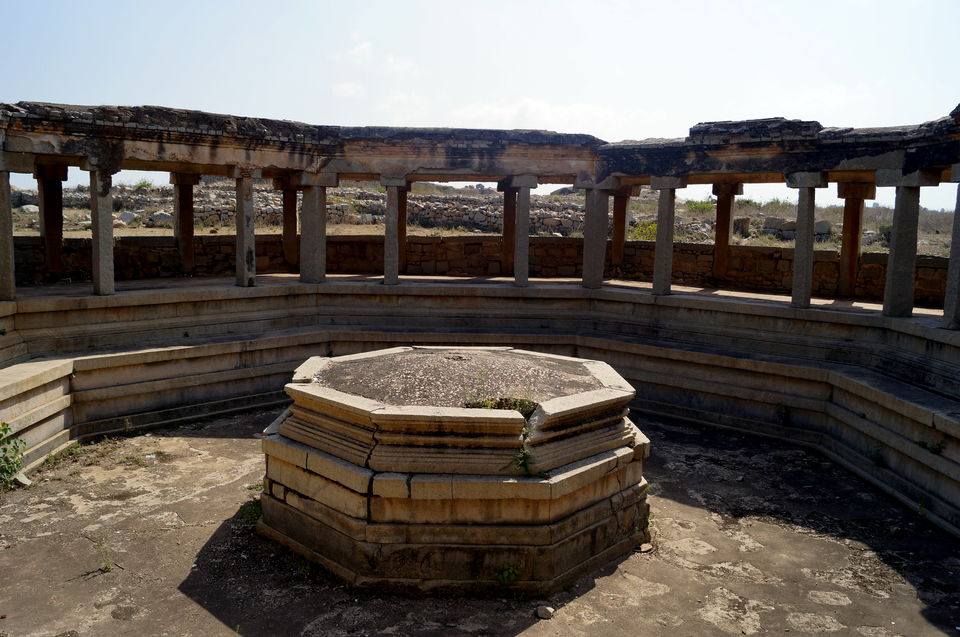 Several important structures that you would want to visit are -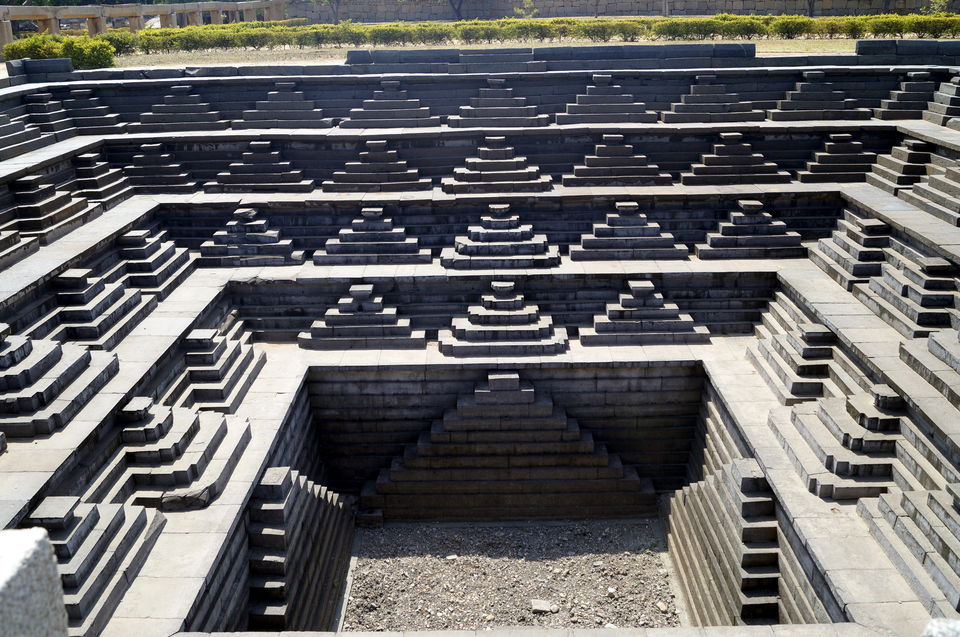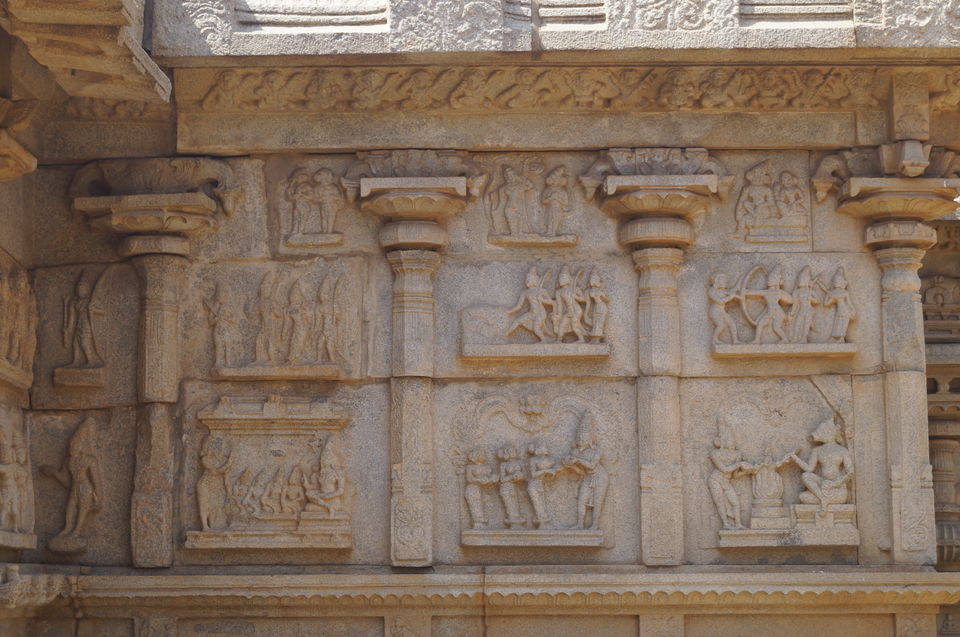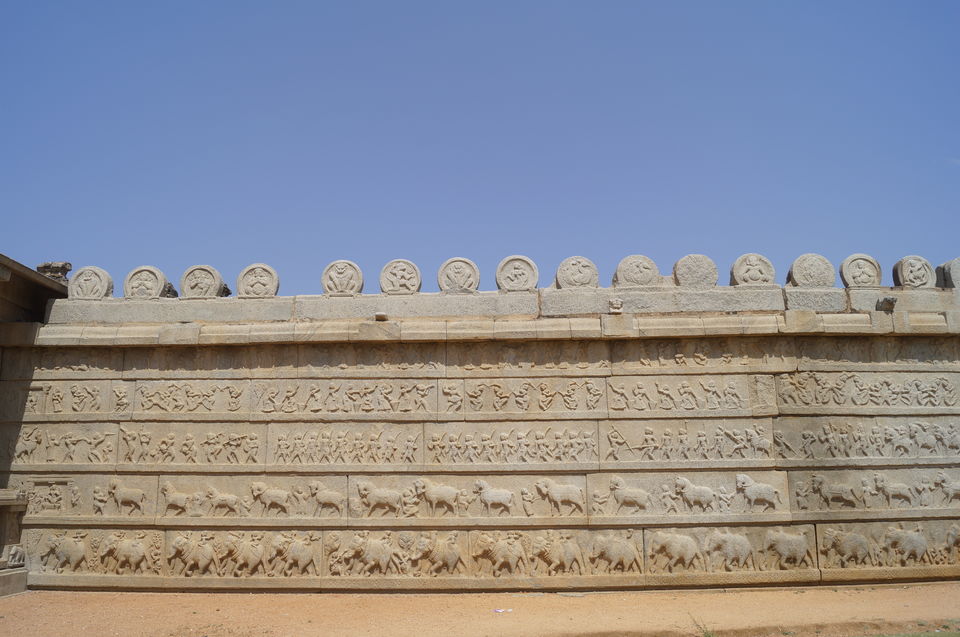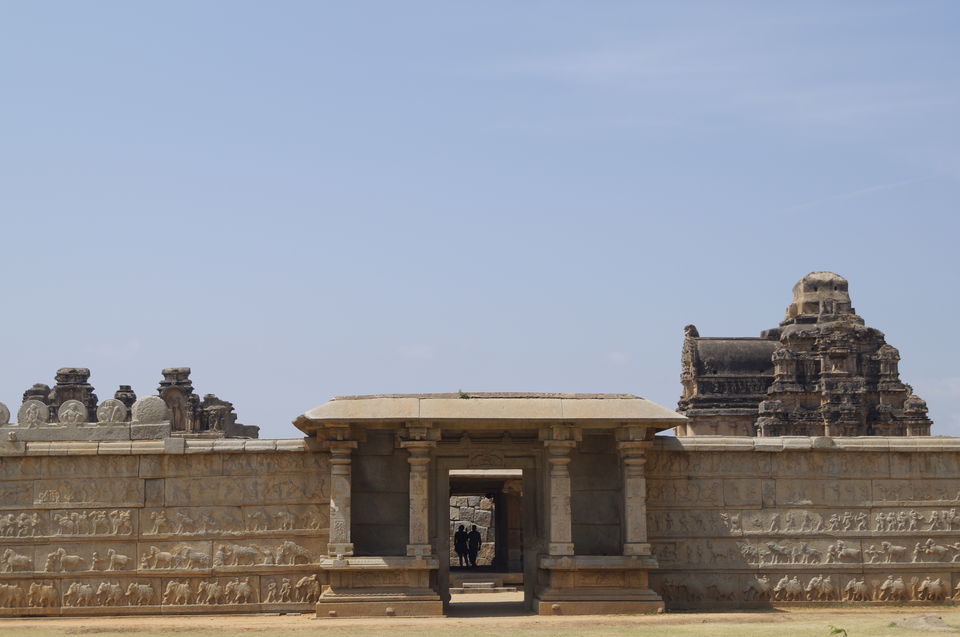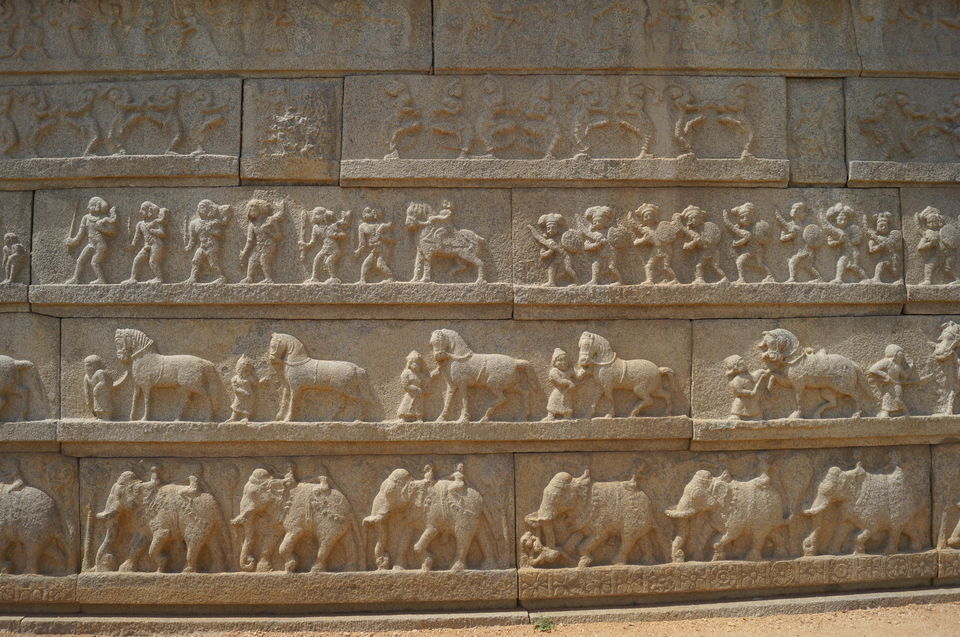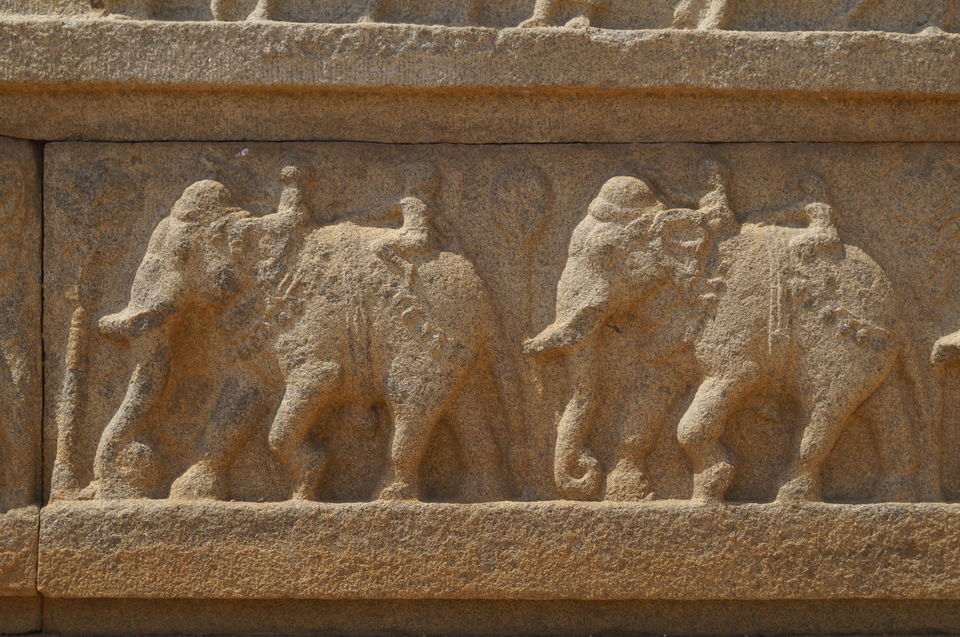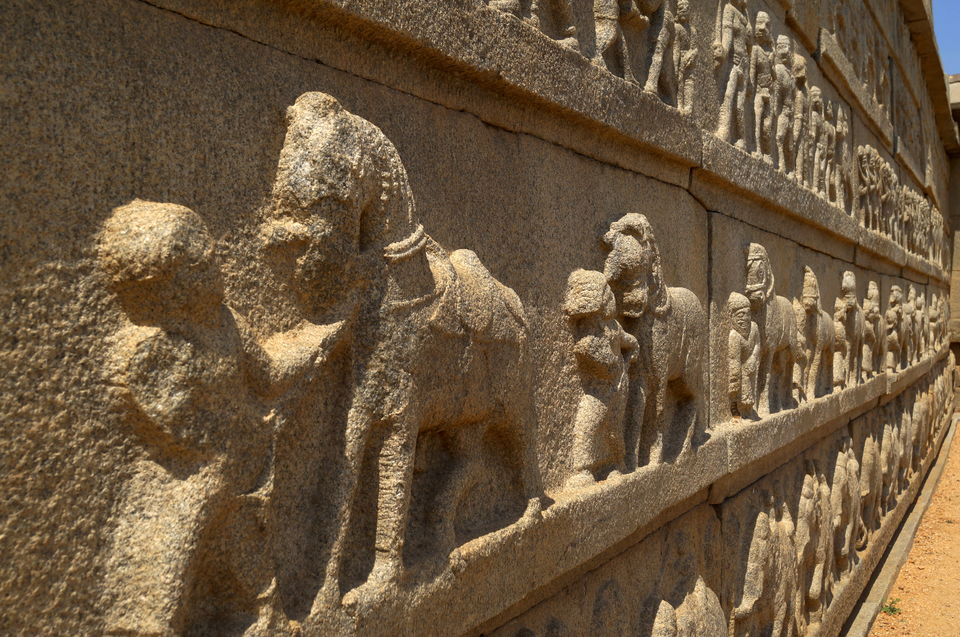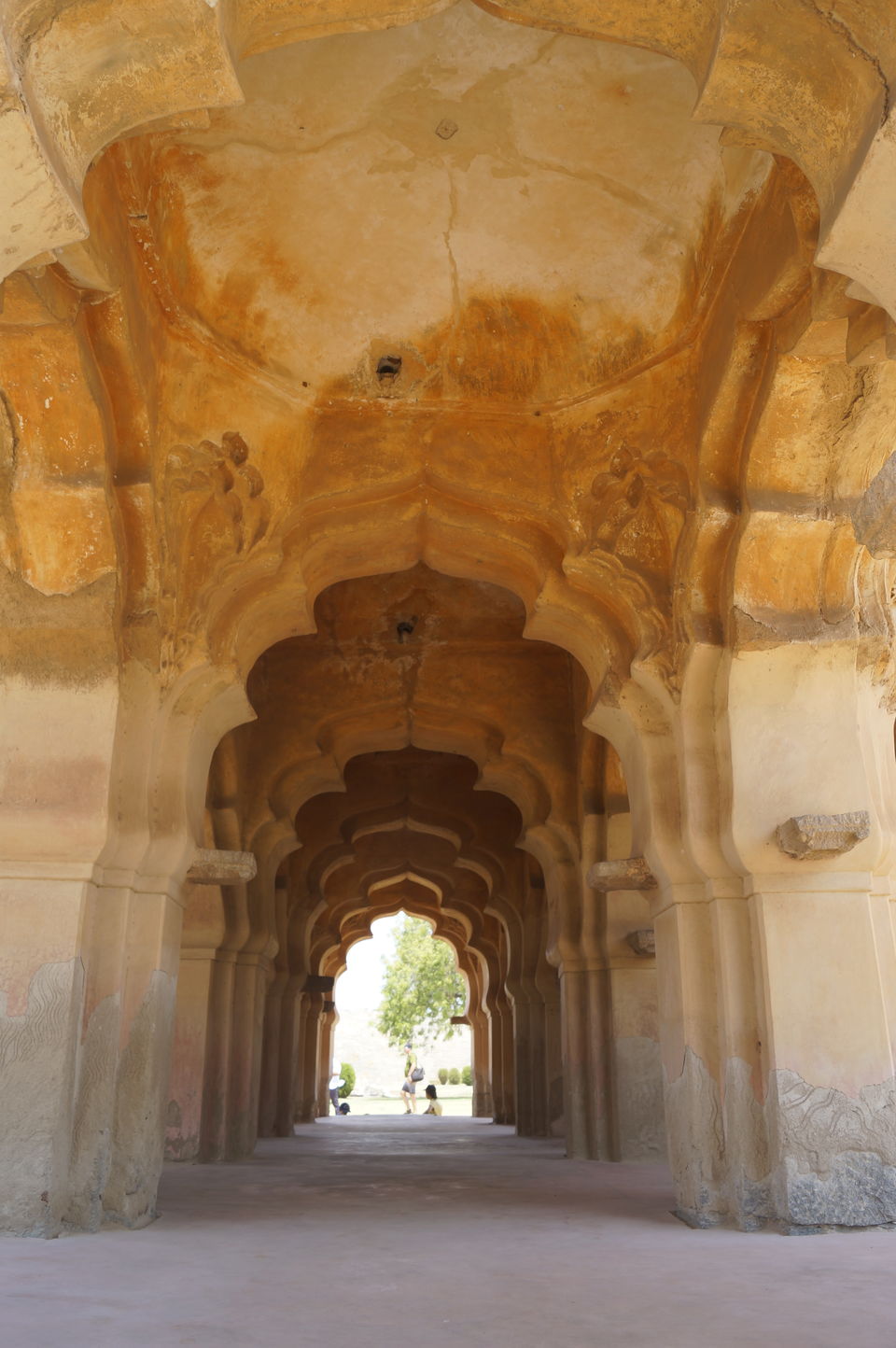 Elephant Stables and nearby structures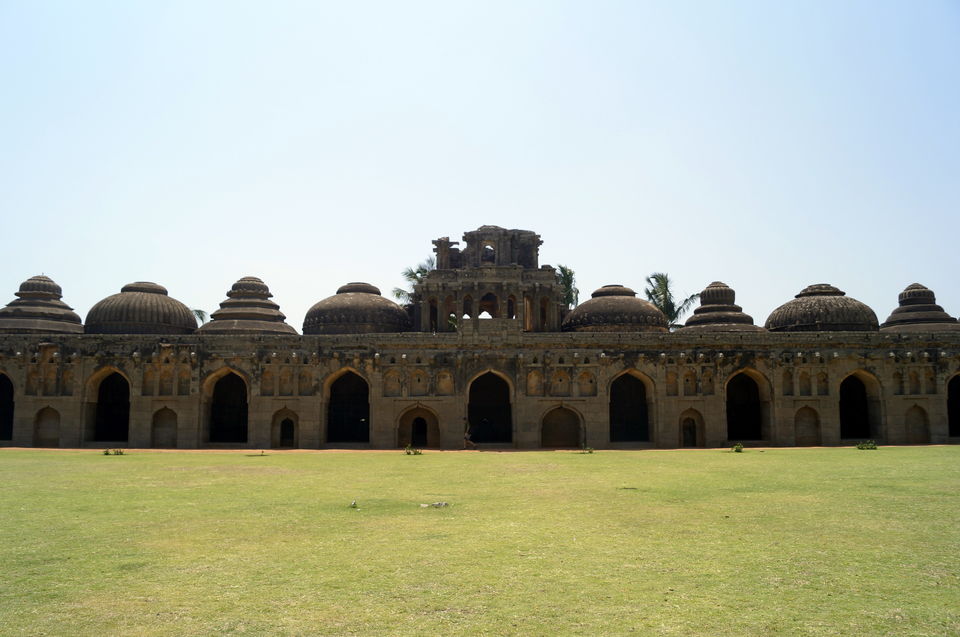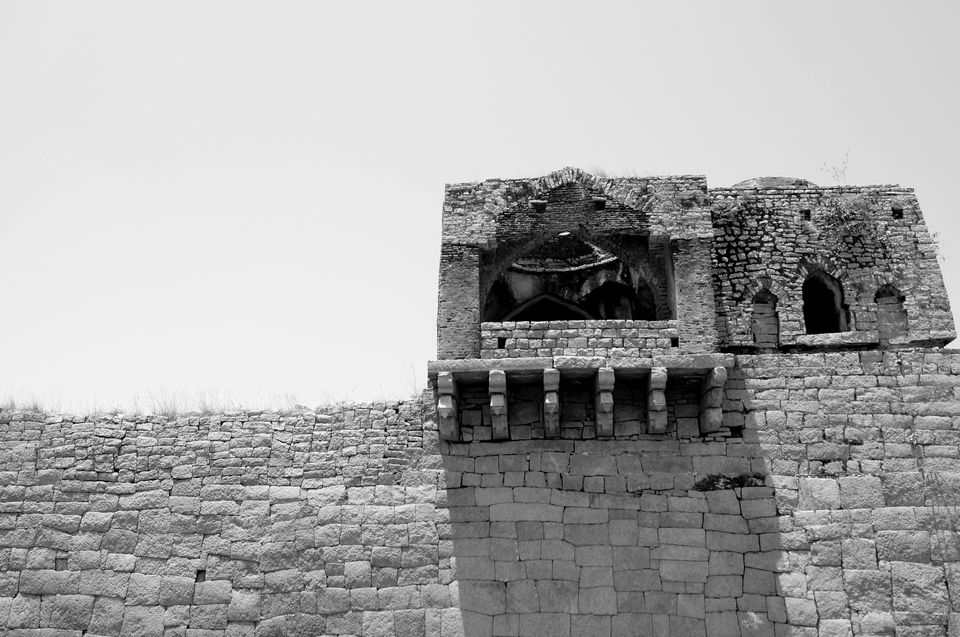 While coming back to Hampi, Krishna temple falls on the way. Just near the Krishna temple are the majestic Shiva linga and fierce Yoga-Narasimha monoliths carved in stone.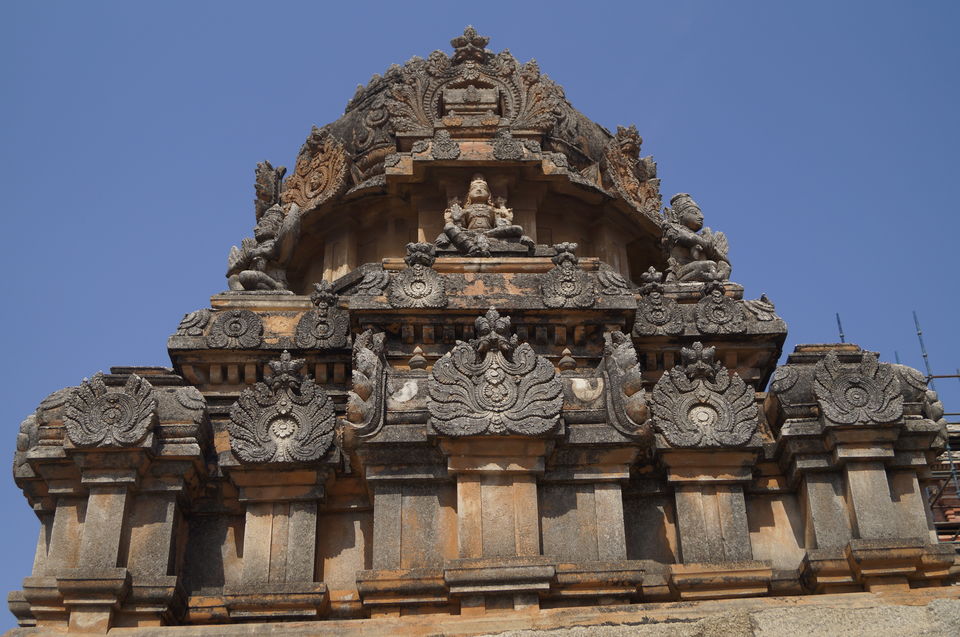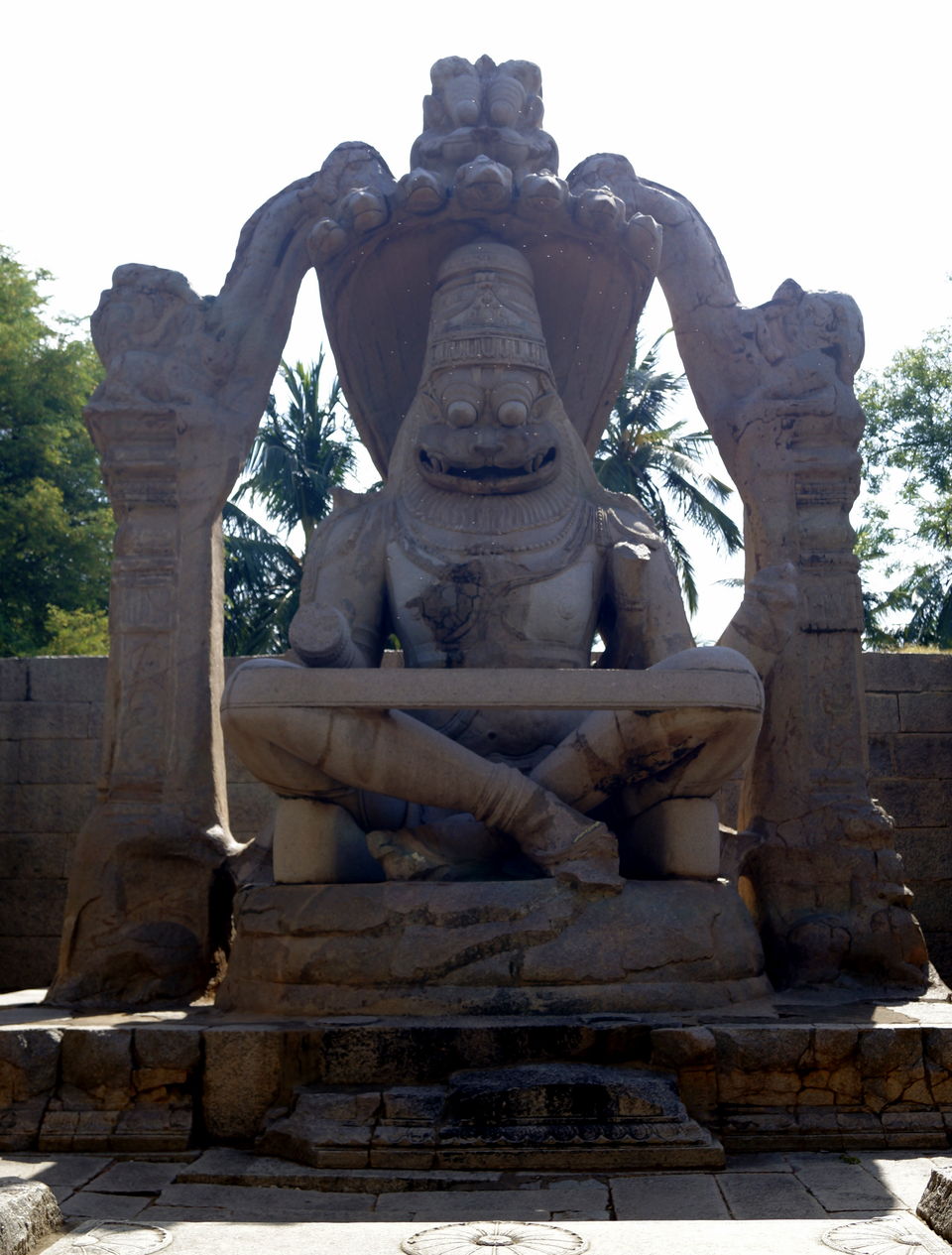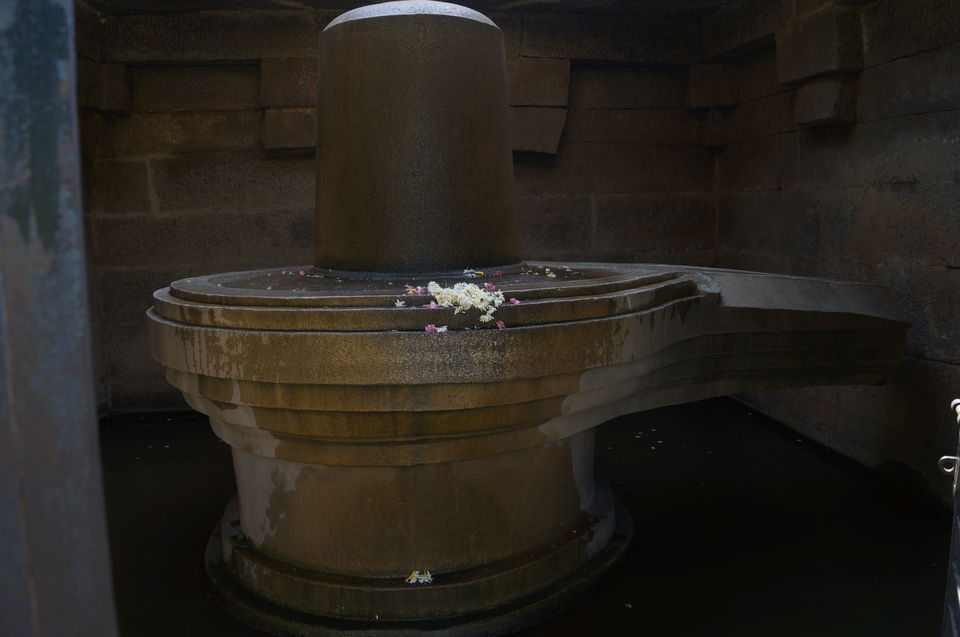 It was nearly evening as we returned and gave back our bicycles. We had some rest and took another walk around the complex as the sun was setting.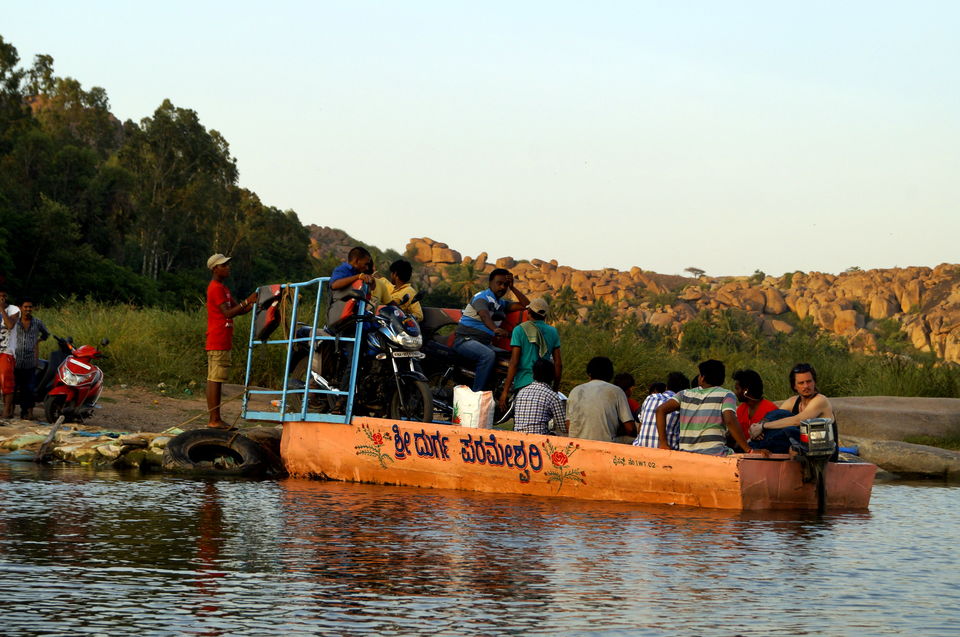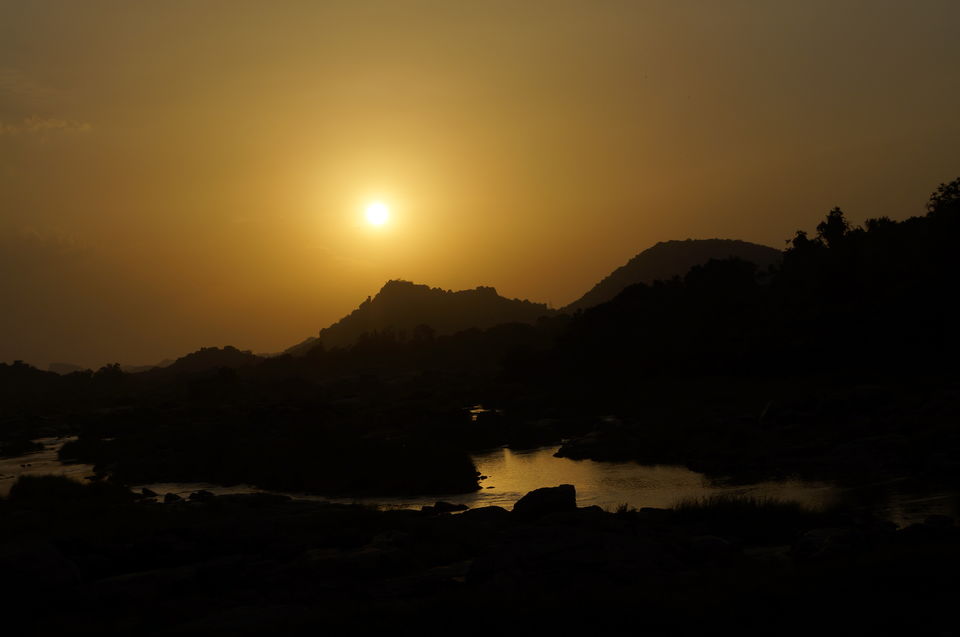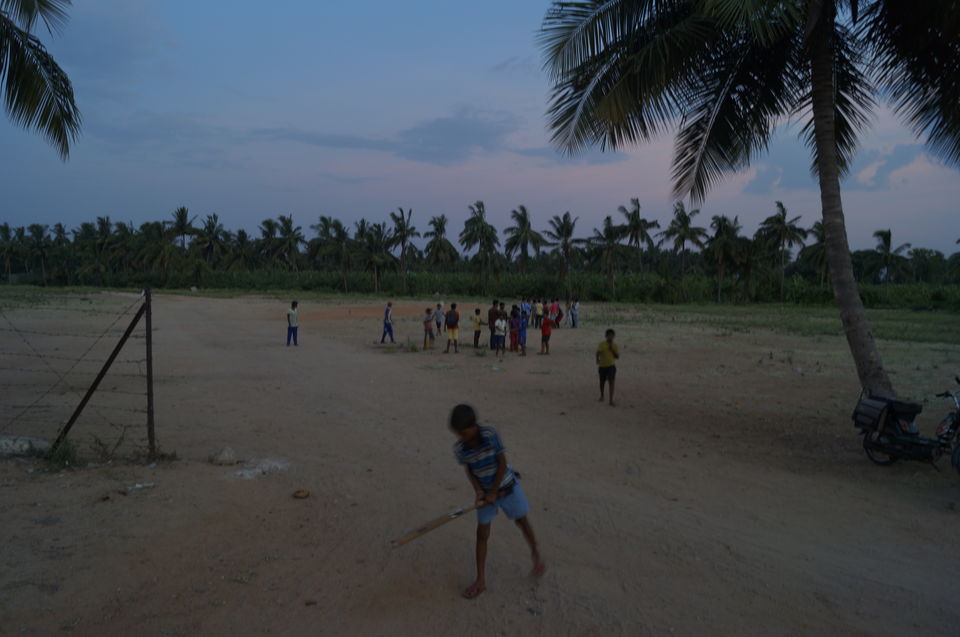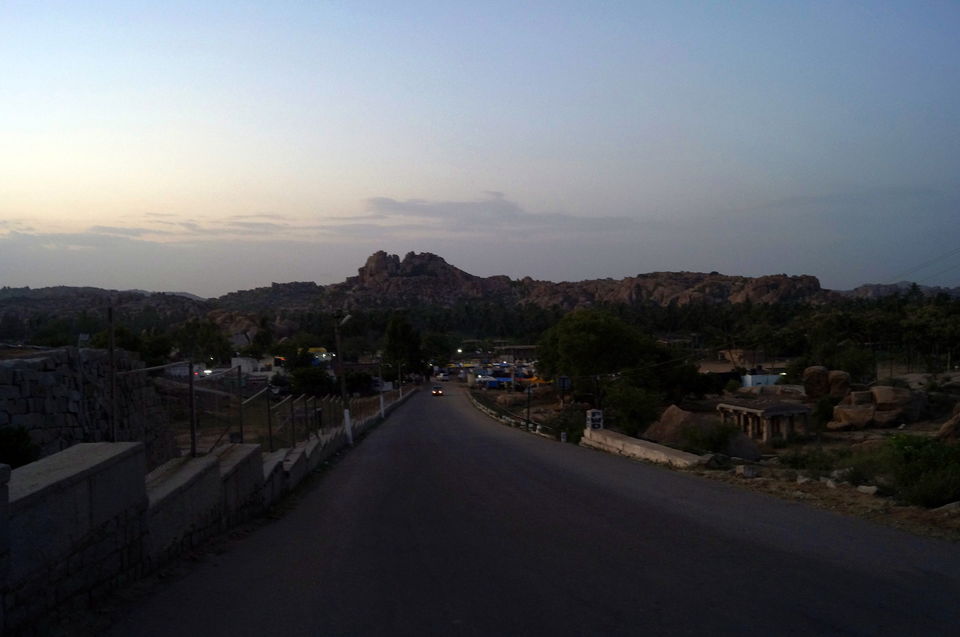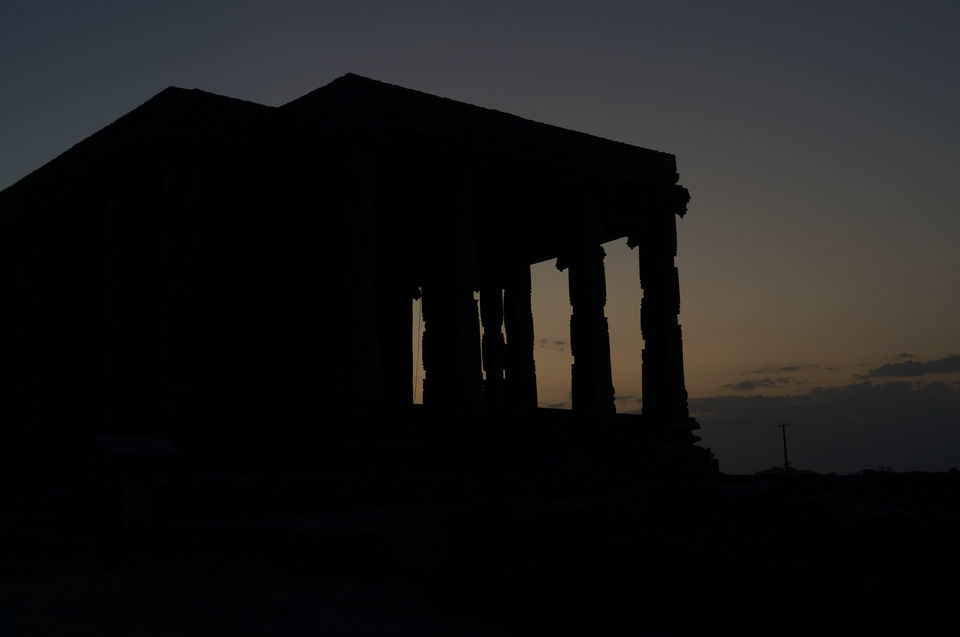 We checked out during the evening and took the government bus back to Hospete. The government bus service is available only till a fixed time in the evening and one should get out before that otherwise you will be at the mercy of auto guys.
We waited for some time at the bus terminal and boarded our bus late in the night, ultimately arriving back in Bangalore next morning.