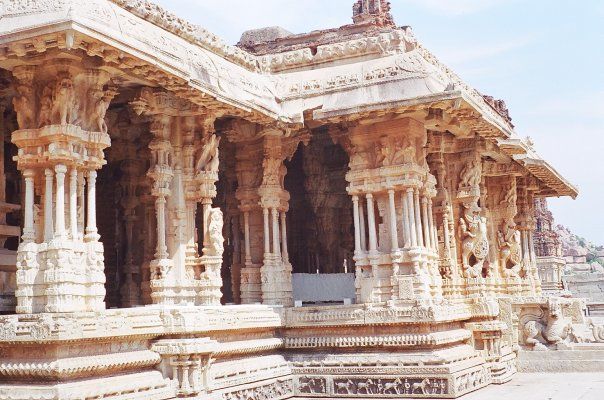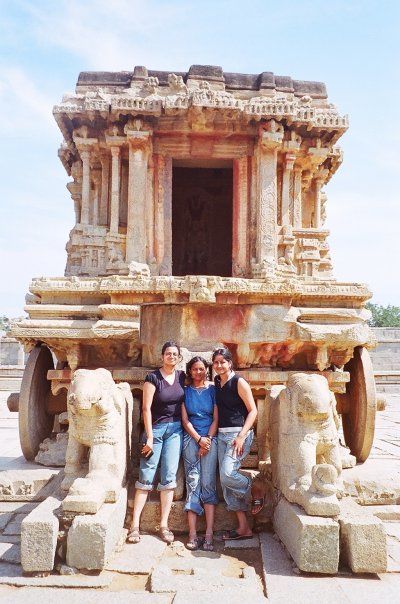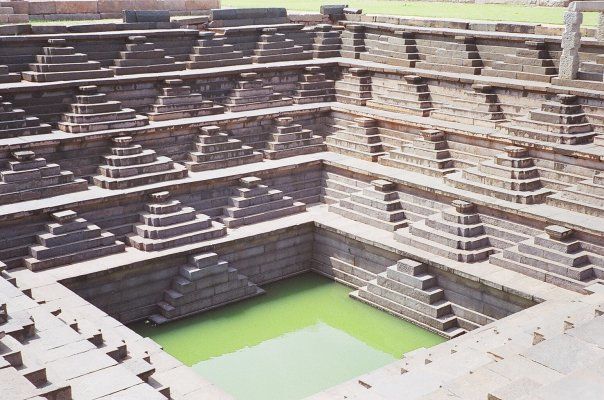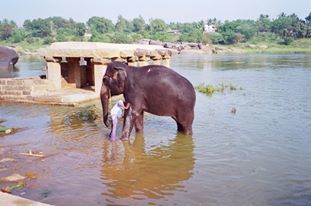 This was the first and an almost unplanned trips that my friends and I took in college. Hampi is a small town which was once the capital of Vijaynagar empire and is famous of the ruins of the empire and ancient Hindu temples.
We took an overnight train from Bangalore and reached Hampi early in the morning. We were not staying for the night and therefore, rushed to see as many places as we could. We hired an auto for the day and relied on the auto driver and wikipedia to guide us to the most important of the monuments.
While there are a lot of monuments scattered all over Hampi, we short-listed and visited the Vittala temple, the Virupaksha temple, the twin sister stones, Nandi shrine, Underground Shiv temple (beautiful but smells of bats and stagnant water), Queen's Bath though this was barely a fraction of the grand city of Hampi.
The most beautiful of the ruins is the Vittalla temple. The temple houses the famous musical pillars and stone chariot. It is one of the two stone chariots in India- the other one being in Konark. The musical pillars are 56 pillars lined in the temple grounds produce musical sound when tapped gently. 
The temperature was high and we made multiple pit-stops for soda-pop, a drink made of somewhat cold soda, lemon and salt. As teenagers are prone to, we fooled around the temples, posing for weird photographs, including one of us dancing on a temple platform (we decided that the platform would have been the stage for the temple dancers of the empire to perform on).
Our last stop was the bank of Tunghbhandra river which runs through the town. After a hot sunny day it felt incredible to put our tired feet in nice, cold water and enjoy some of the breeze. The view was beautiful and we had a lot fun watching elephants bathe.
Soon enough it was the time to eat. I was in charge of making a list of places to visit and Swati had been in charge of deciding the lunch venue. We ended up at the Mango Tree restaurant for a late lunch. It was situated at the riverbank and had a great view. The seating arrangements were quite traditional- cushions and mats of the floor. We had a mix of Indian, continental and Israeli dishes and left feeling happy and content.