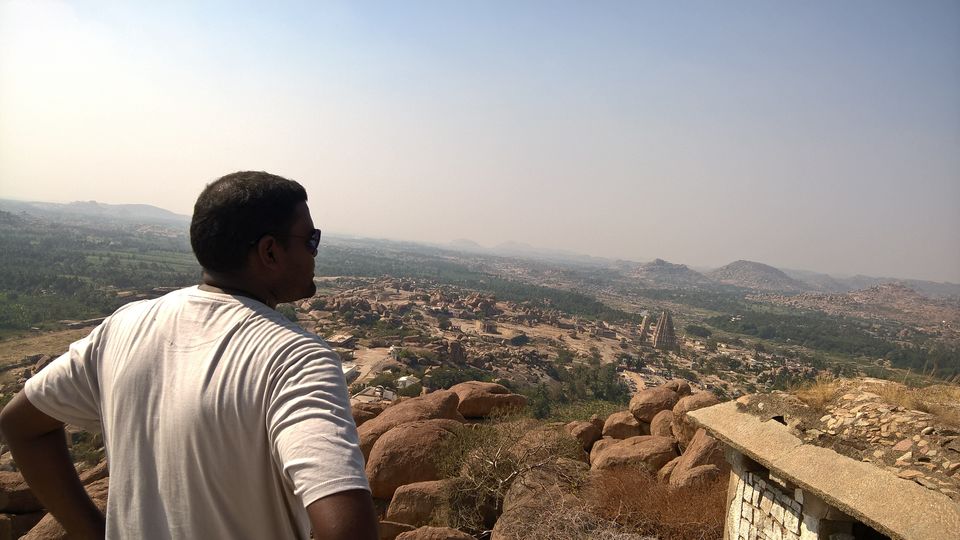 I would say , the charm of "Namma Karnataka"
Capital of the Vijayanagara Empire created by the "Sangam" Maharajas, specially the people of that time.
As I told you in my previous article, that my decision to visit Goa made ways for many trips. "Hampi" and "Amritsar" are one of those such trips.
I was introduced to "Hampi" by an uncle in our neighborhood who traveled a lot.
I still remember those Sunday nights and evening after a hectic day, sitting under the banyan tree listening to him singing the glory of "Hampi" and "Vijayanagara": The Victorious City.
The city stood the tide and the tyrant Islamic invaders from time to time, just like many of our ancient cities.
The tyrant could not stand the beauty of the city, its wealth which were mainly its people who built such magnificent structure. Envious about geniuses and the openness of the people, they invaded. Envious about the female statues which majorly constitute the city high rises and buildings, they invaded. But could not do much.
I still remember , Uncle used the word "Painting" to describe "Hampi". I still remember, when he told us, that the city is untouched by the pollution created by the mining activities and industries around the city. (The danger of pollution to these sites were known then, and also now). But, I say you must visit "Hampi". The pollution hasn't touched it.
"Landscape Painting" ... He described it every time we spoke about it. But, I never felt bored nor monotonous.
"Painting" it is. One side created by the people. Other side painting done by Mother Nature...
In fact, the excitement and the curiosity to visit "Hampi" grew each time we heard him.
I completed this trip with two friends. Like me, they grew up listening about Hampi.
The city is not as ancient compared to cities like Varanasi and Pataliputra.
But it has the essence of Dharma in each and every stone carving. With the "Holy Tungabhadra" river adding to its beauty.
This is what "Maa Ganga" does to cities like Rishikesh, Haridwar, Varanasi and so on.
As a Sanathani, one should visit "Hampi" in their lifetime. and witness the might of the people then.
Hence, I call it as a Pilgrimage.
I took the "Hubbali Express" and reached "Hubbali" early morning. From there, I got in to the "Hubbali - Tirupati Passenger trains and got down at "Hospet". A nearest city near "Hampi".
"Hampi" is 10KM from "Hospet". I found "Hospet" to be the best place for accommodation. As the room options at Hampi are bit costly. Yes, you will find rooms at a decent price which are managed by the locals near "Virupaksha Temple". But I found "Hospet" to be a better option to stay. We got a room for Rs.500 per night.
The first day we had planned to visit "Hospet" Dam or "Tungabhadra Dam". This dam was built after Independence. The dam is huge.
You can take a local bus from the Hospet bus station to TB dam.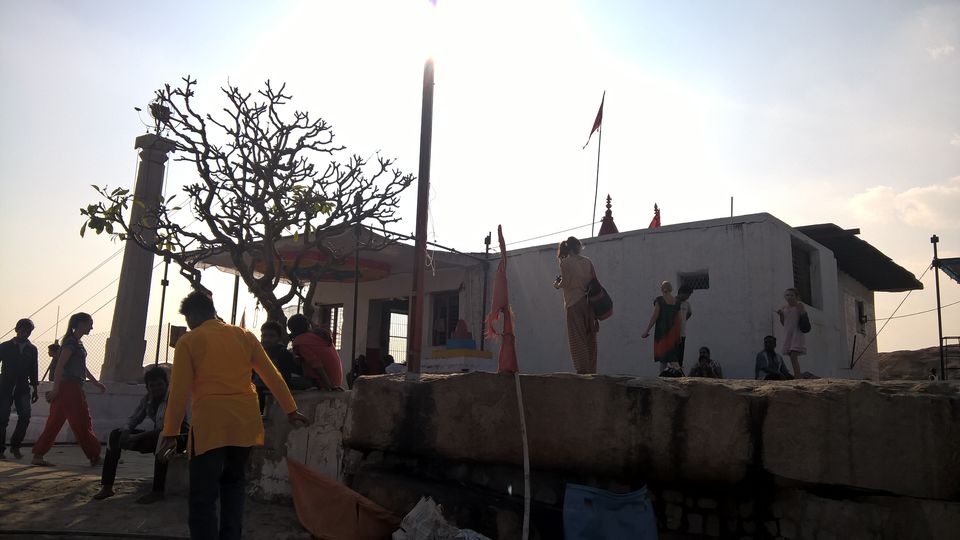 After spending few hours at the temple. Quiet and Silent we left for "Vitthala Temple".
After Virupaksha ... Vithala Temple is another structure no less than a Wonder.
The second day, we took a local bus from Hospet to Hampi.
The route is scenic and everytime to see a boulder on the sides of the road, the excitement grows.
The bus will go through some of the most scenic road surrounded by Boulders and thick trees.
You can feel it in the air looking at those boulders that the city is approaching.
The first you see while entering the city is the Ugra Narsimha Temple and Sasivekalu Ganesa.
The bus will drop you at a small market in the middle of the city.
You do not have to ask or check Google Maps.
The Mighty Gopuram of Virupaksha will answer and welcomes you from Far.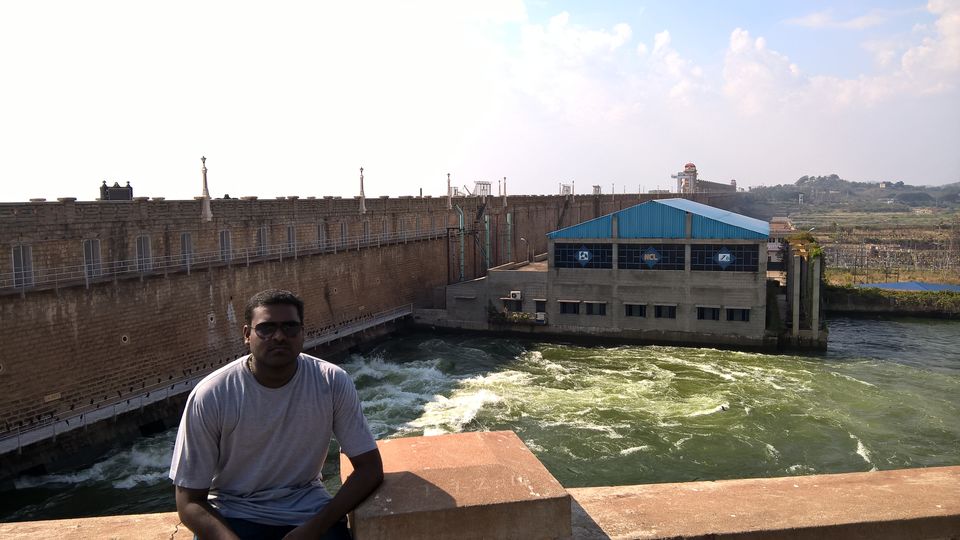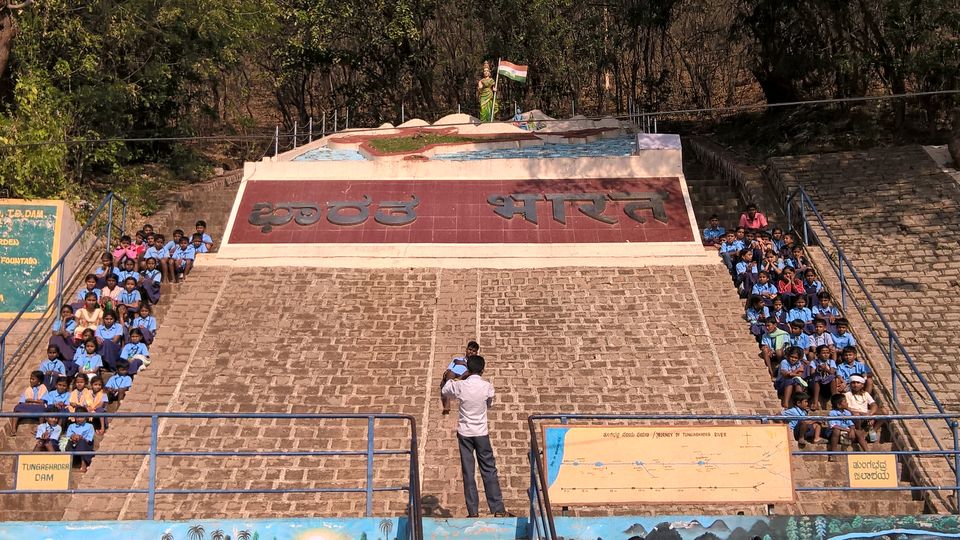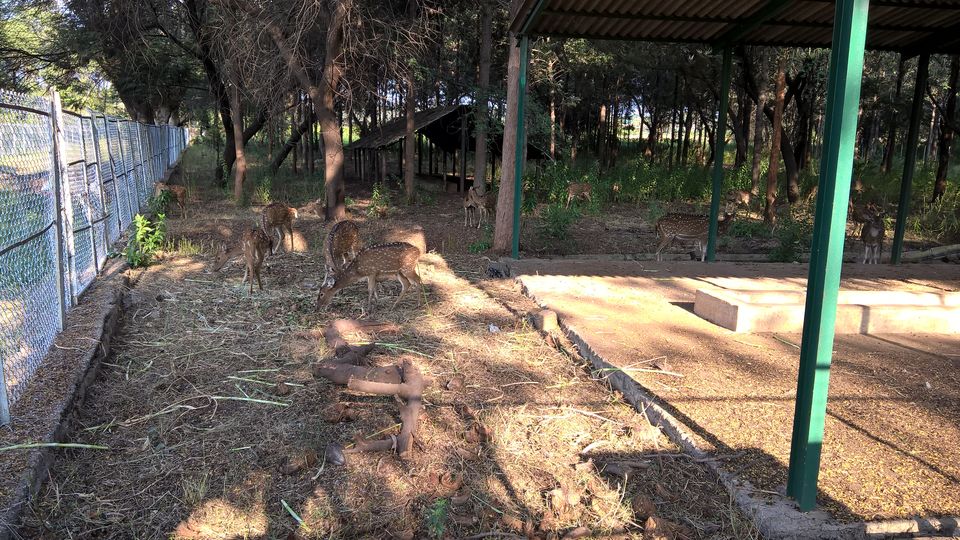 After spending few hours at the temple. Quiet and Silent we left for "Vitthala Temple".
There is way to reach Vithala temple from Virupaksha ...
Go Straight towars Achutaraya Temple follow the Hampi Bazaar on the sides of Virupaksha. Take a left trail and walk for 15 minutes and you reach another Beauty Vithala Temple...
After Virupaksha ... Vithala Temple is another structure no less than a Wonder.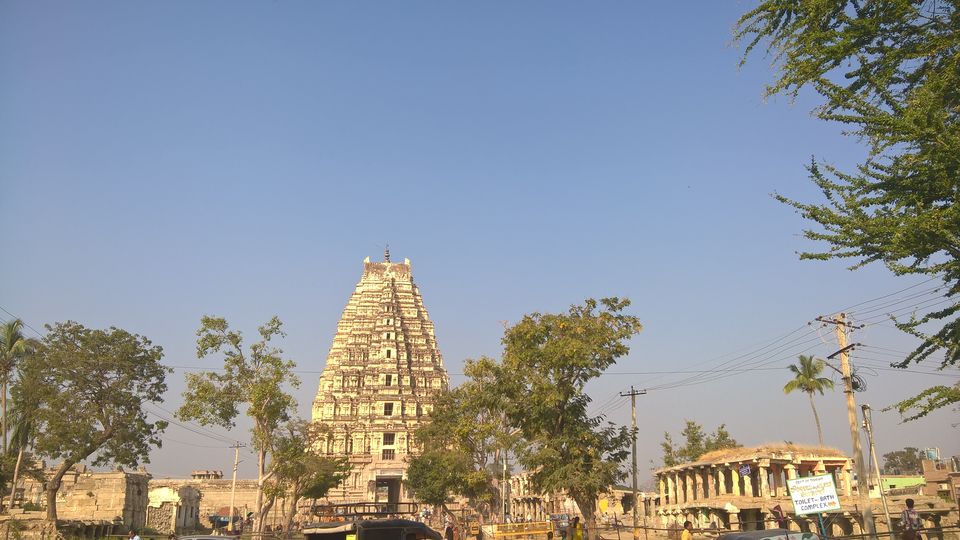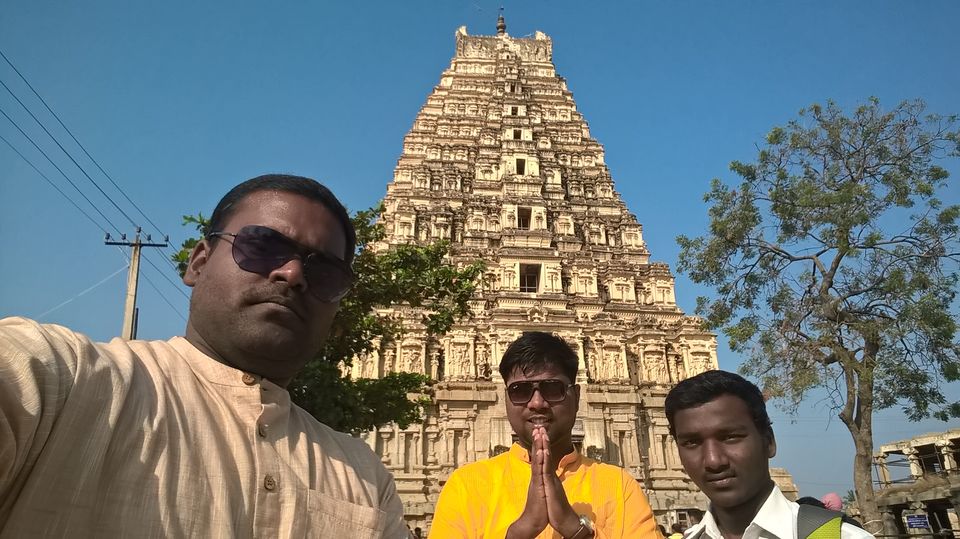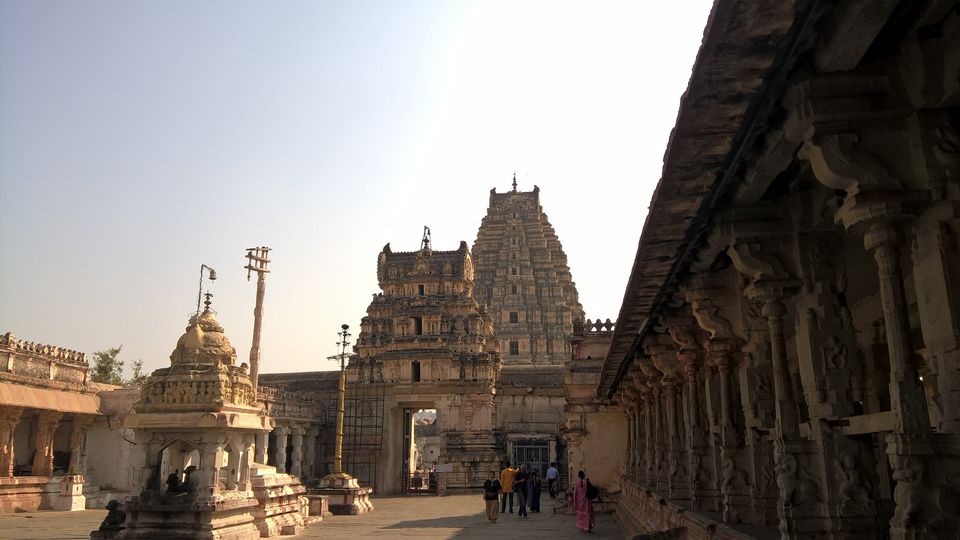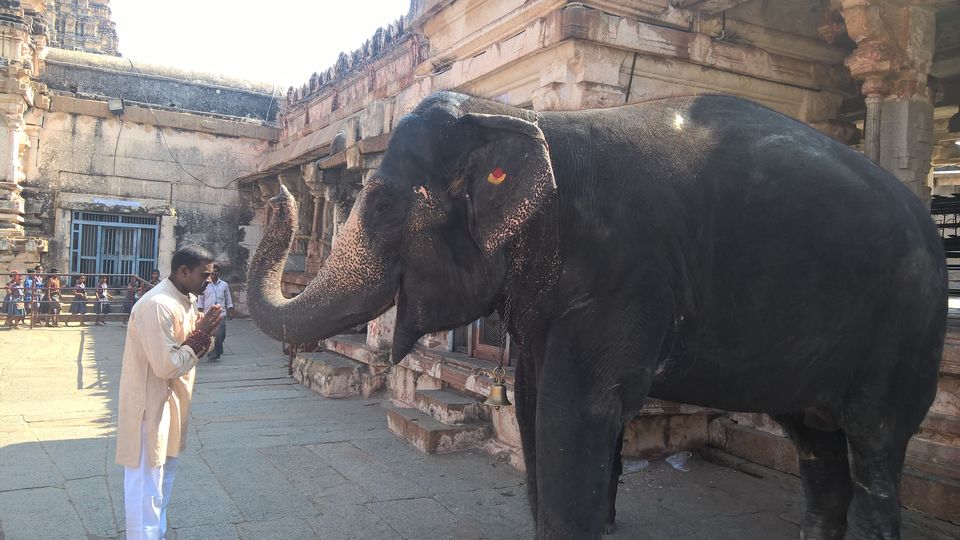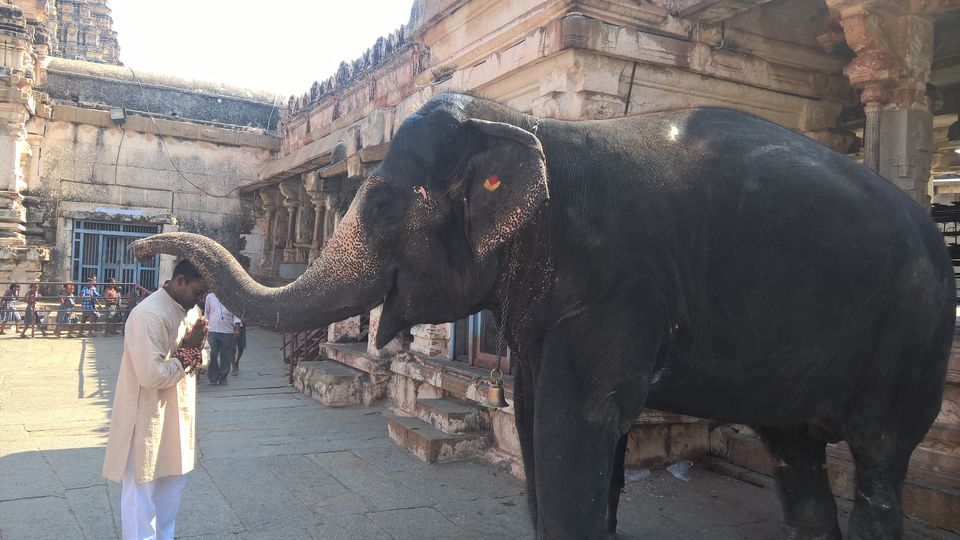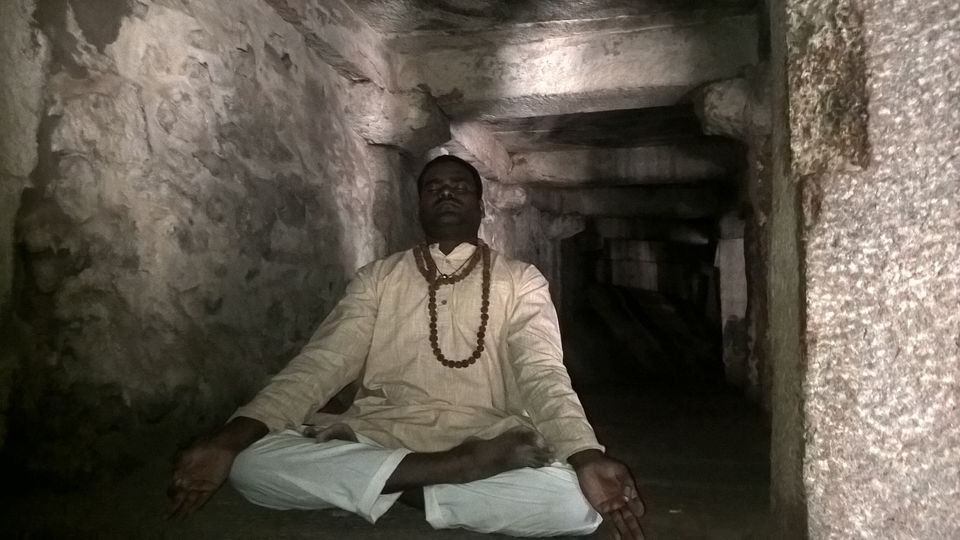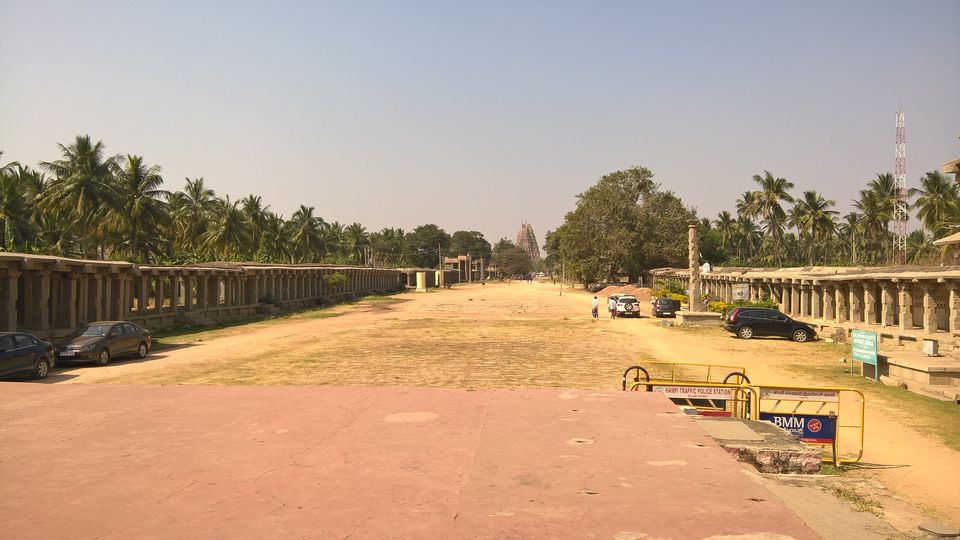 The Vitthala Temple is known for the 56 Musical Pillar in the Ranga Manthapa. Where I think artists performed various forms of Art.
When Struck, they make sound of "Sargam" that is "Sa Re Ga Ma Pa". They don't allow people inside the Ranga Manthapa. The guide can strike and show it to you.
The Britisher took two pillars to check the material used and the technology, but could not find anything or come to conclusion.
In front of Ranga Manthapa, a Chariot is fixed which is similar to the Sun Temple, Konark.
Maharaj Krishna Devaraya visited Sun Temple, Konark and was impressed that he made a replica of it for the Vijayanagara Kingdom.
How could I forget the "Pushkarani" of Vitthala Temple.
Pushkaranis make an important part of Dharmic buildings like the Pillars, Gopuram and so on. I have seen it in all major temples in South India.
I feel, as Sanathani traveled a lot and went on a Pilgrimage throughout their lifetime. Hence, Pushkarani became prominent.
On the way towards Vithala Temple from Virukpaksha, you will find most of the structures and temple. Kondada Rama Temple, Achutaraya Temple, Sughriv's Cave and Kings Balance.
On the third day, we covered Achutaraya Temple, climbed "Matanga Parbat".
This is the view of Achutaraya Temple from Matanga Parbat.
If you have seen Bajirao Mastani, you will remember this scene. It was used in a scene, when Bajirao plans to meet Adilshah.
The Matanga Parbat would be second best to enjoy the sunset after the TB dam.
Towards "Kondada Rama Temple" we saw this ...
One can also see , "Mata Anjaneya Parbat" which is believe to be the birth place of "Pawan Putra Bhagwan Hanuman" ...
We crossed the Tungabhagra river which flows behind the Virupaksha and hired a bike to reach "Mata Anjaneya" Parbat.
The temple is believed to have a Swayambu Hanuman Statue, so we are not allowed to take pictures. I did not read the sign, a poojari who was watching on a CCTV footage stopped me from taking picture.
Even I think this place would be Ancient "Kishkinda" kingdom of "Bali". Only Hanuman can life those huge boulders and can jump over those huge rocks and mountains.
The fourth and the fifth day we kept for other structures such as Lotus Mahal, Hazara Rama Temple, Mahanavami Dibba, Ugra Narsimha , Badava Linga , Sasivekalu Ganesa"
For this, we hired a rick for Rs.400 as we had completed most locations on foot.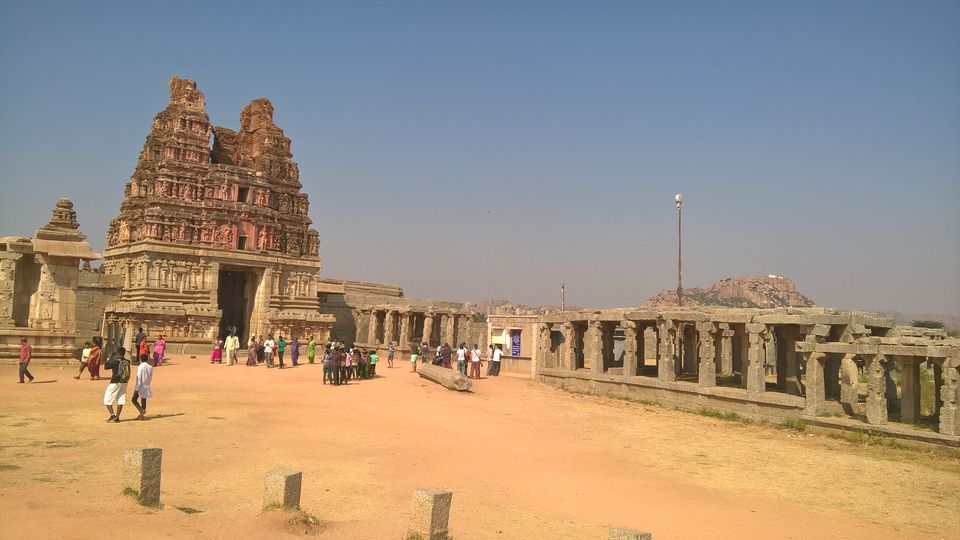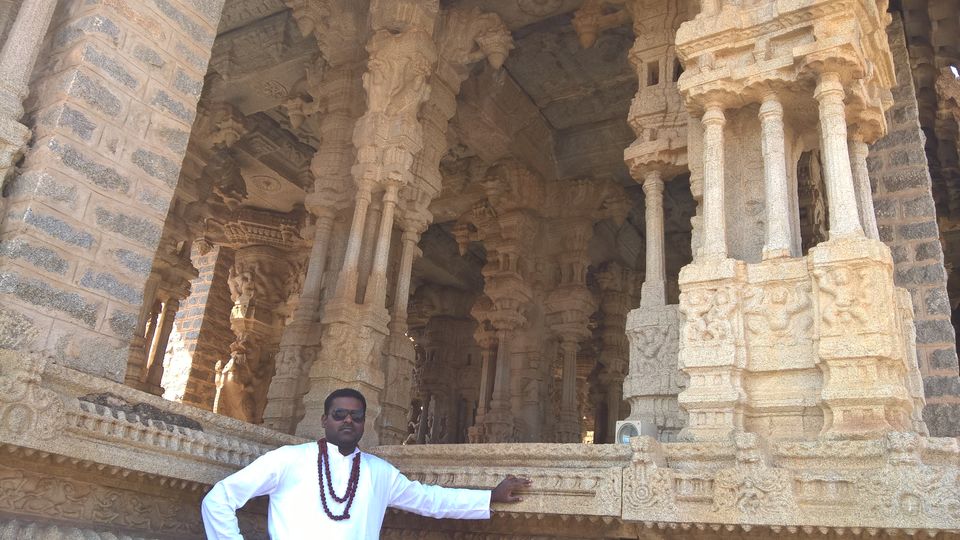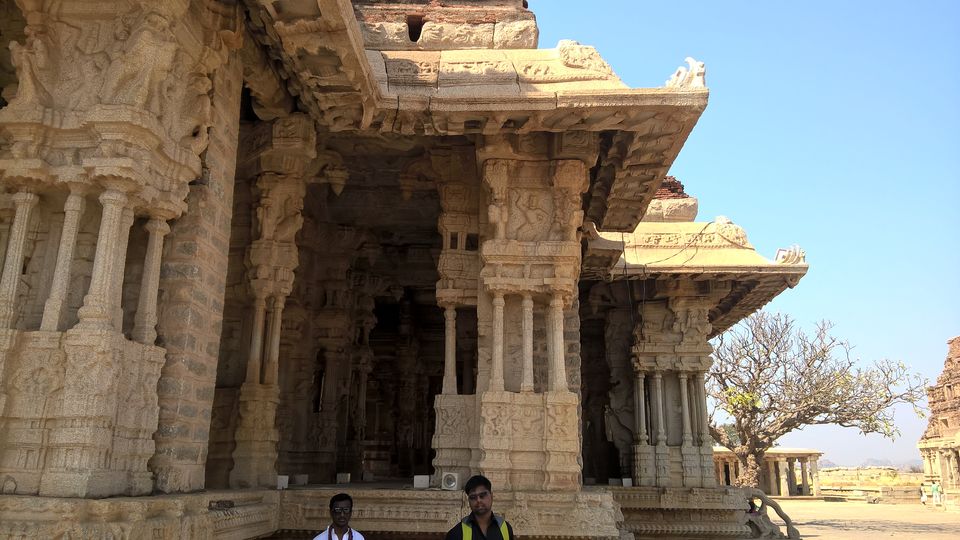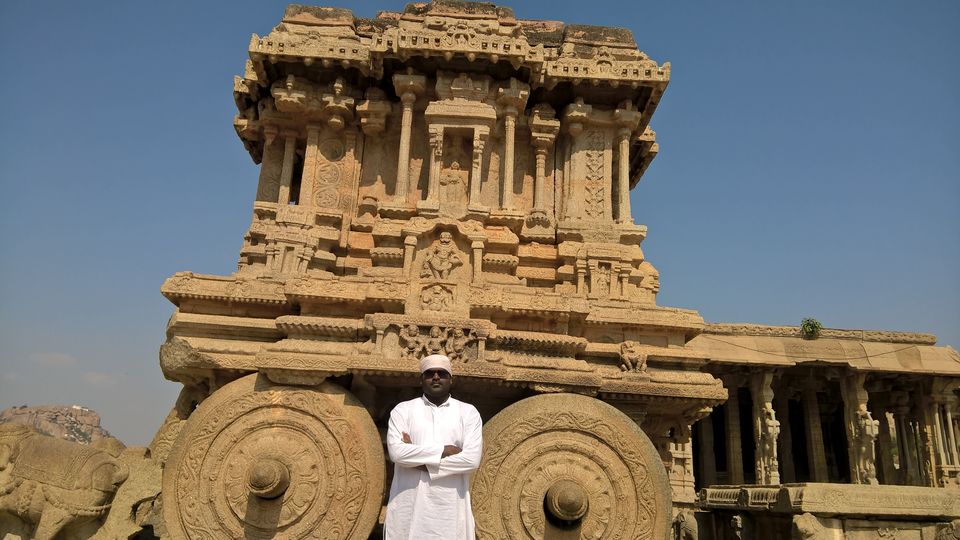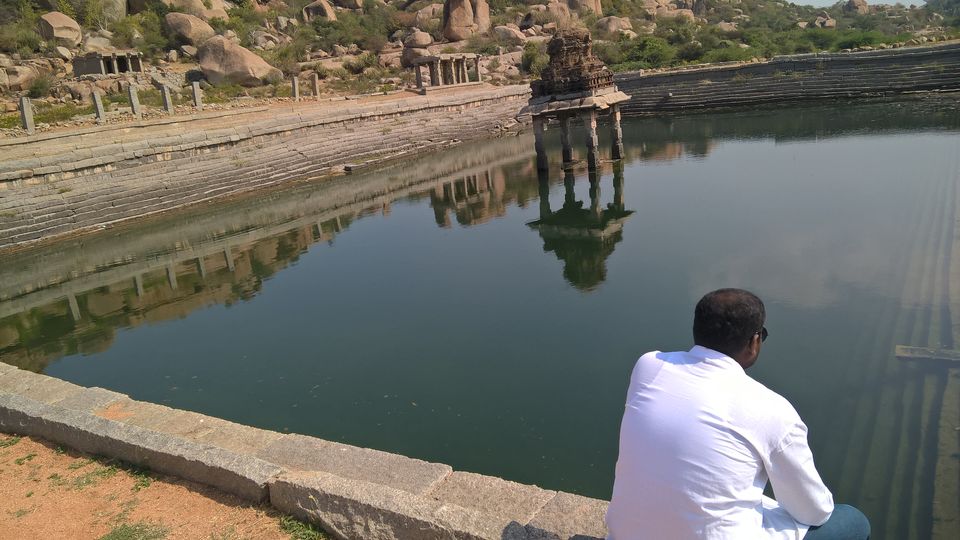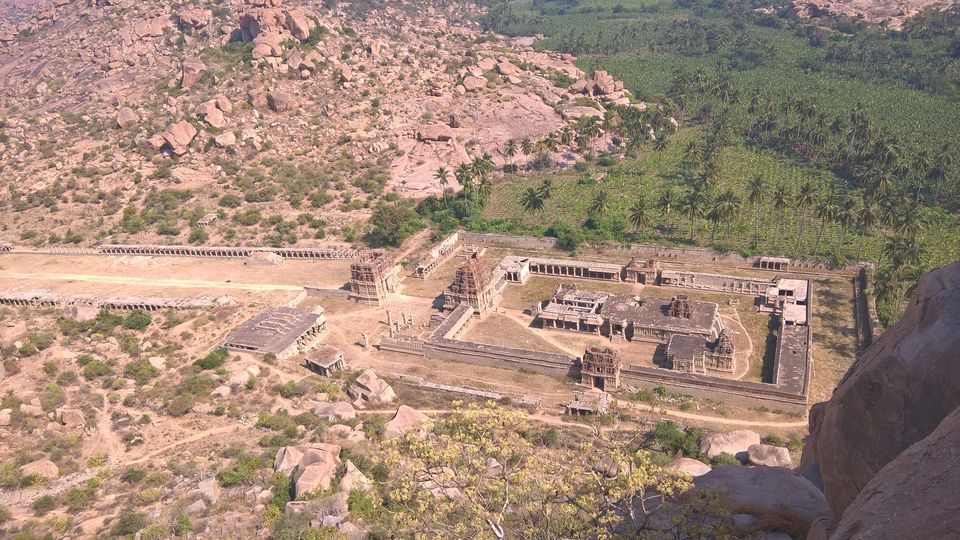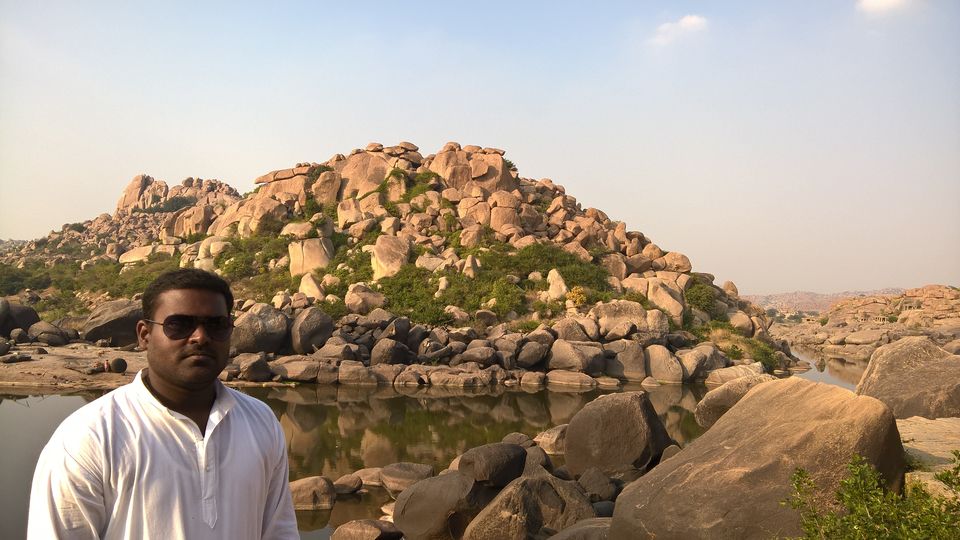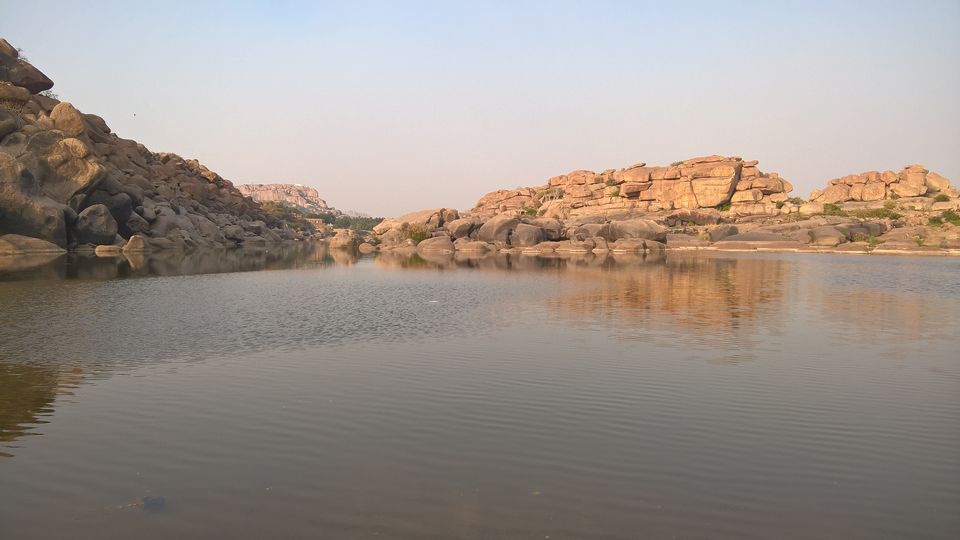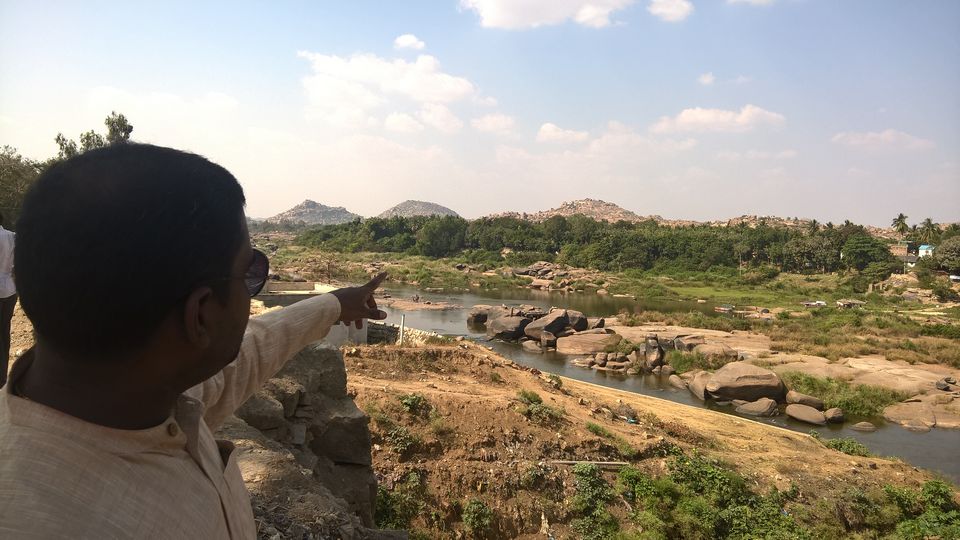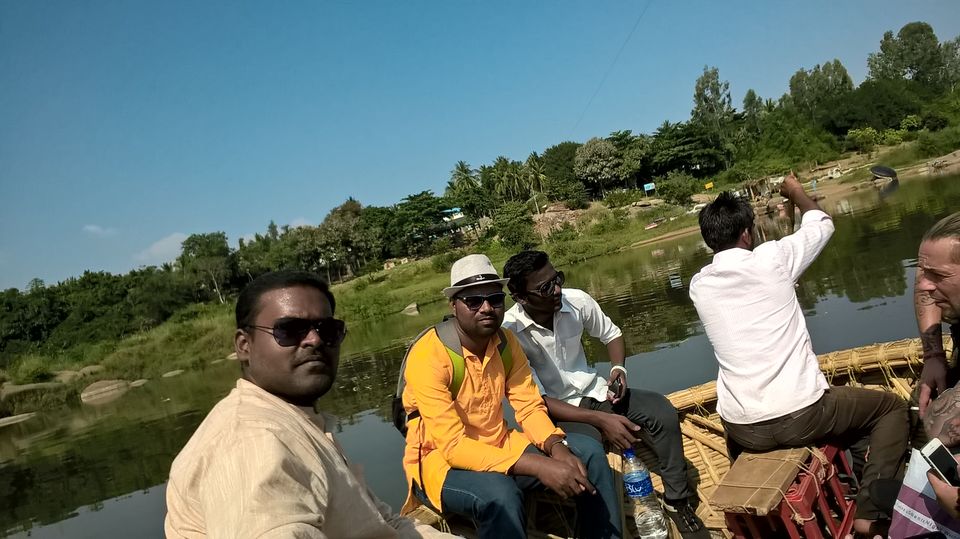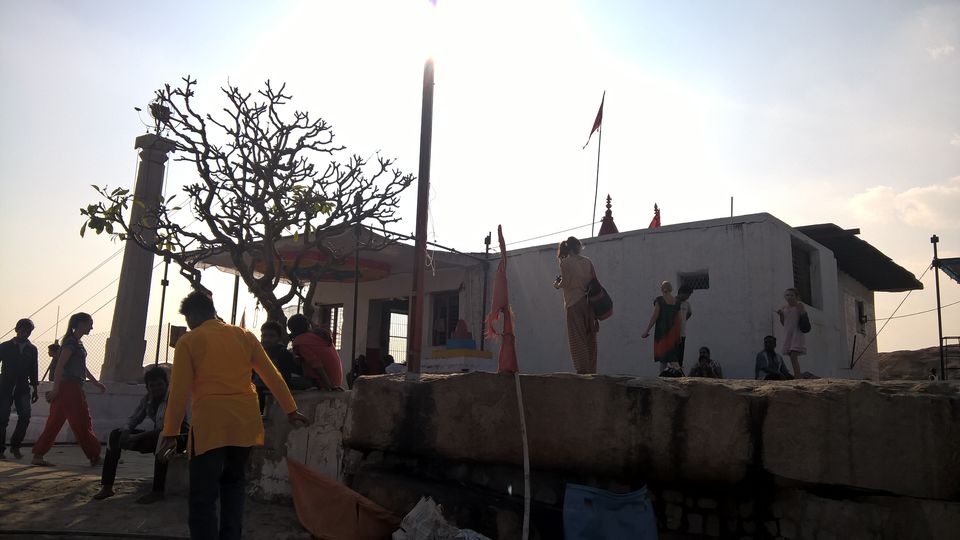 Looks to me like a Stage. The name suggests that a place used for Entertainment during festivals. Once you reach the top, it feels like an open air auditorium.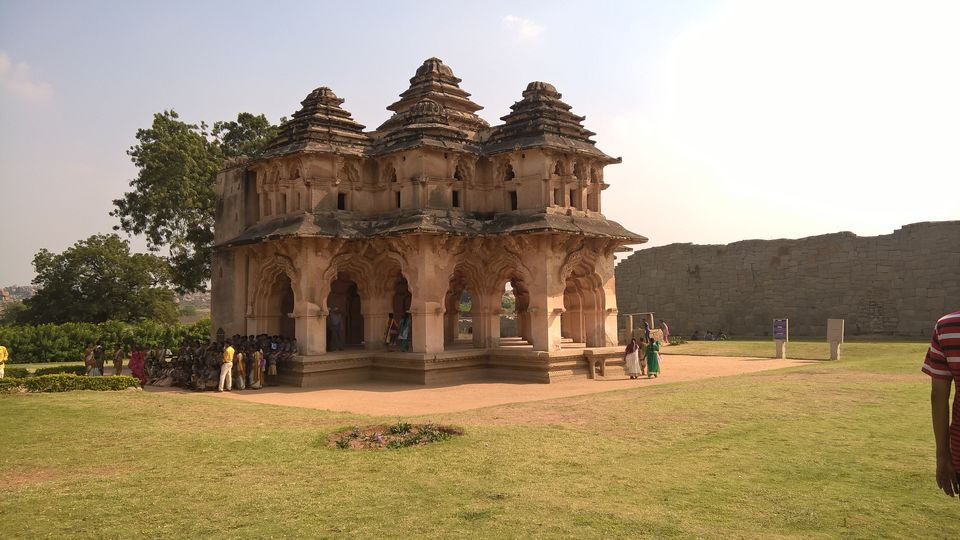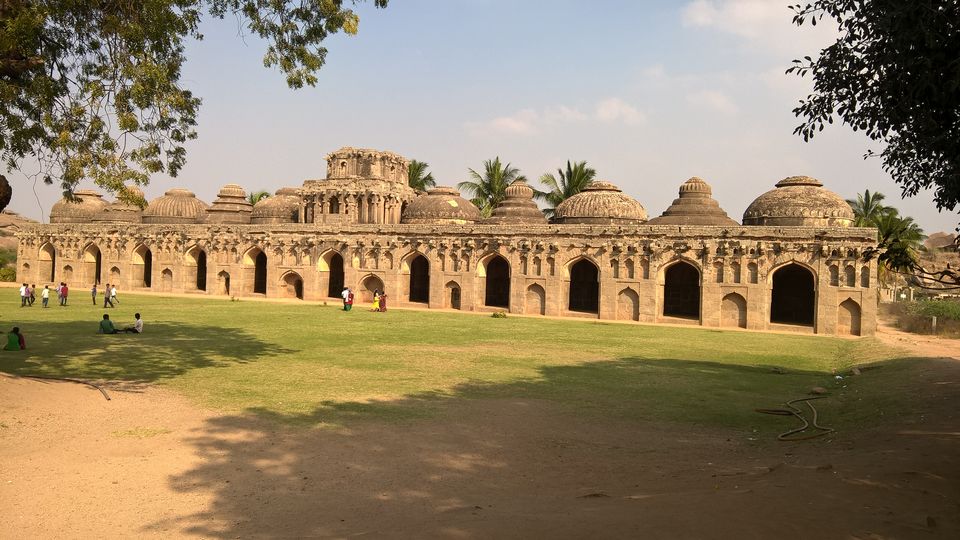 Hampi will be a dream for me which can never be fulfilled in one trip.
I will be going there soon. Told you that I love repeating places.
I'd like to end this piece with some thing wise that was given to me by that Poojari at "Mata Anjaneya " Parbat.
"Moments capture in Camera will get erased. But Moment captured with your eyes will remain forever with you"...
I will share the second half of my trip to Hampi in my next article.
People who are looking for "Luxury" with "Exploration" may like it.
Till then .... Good Bye ...
Regards,
Your Punter !!!!
The second day, we took a local bus from Hospet to Hampi.