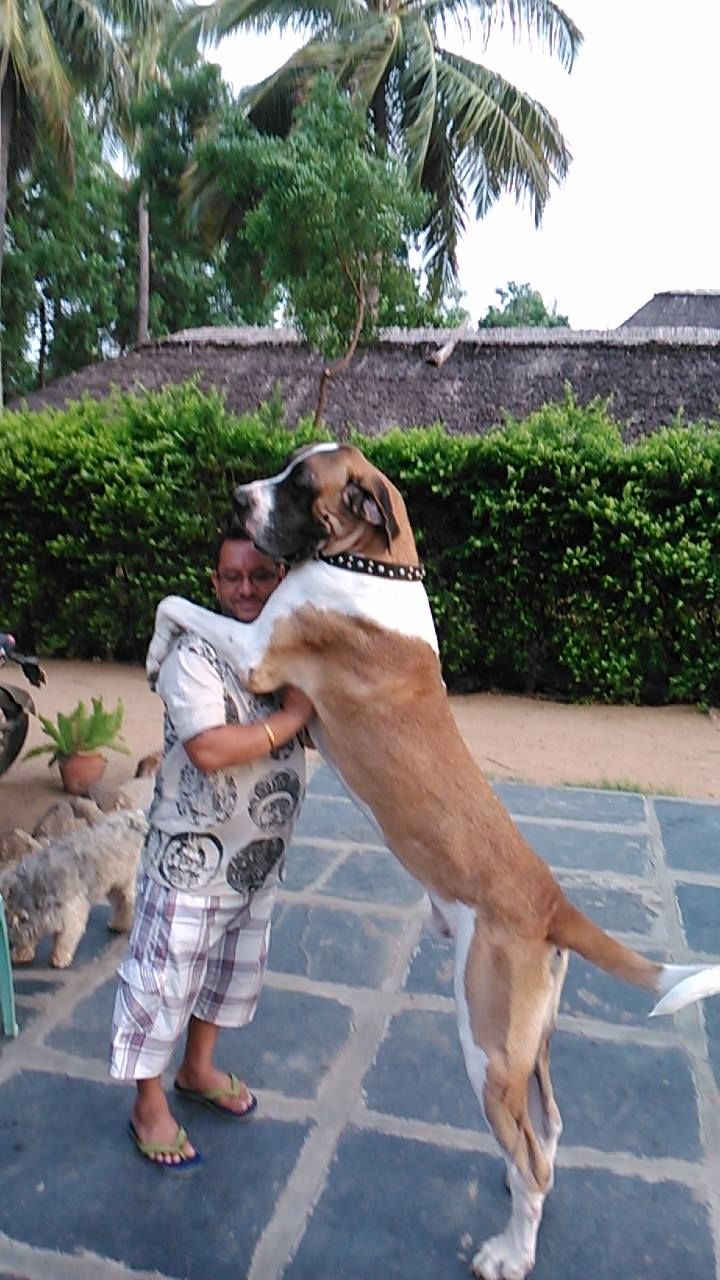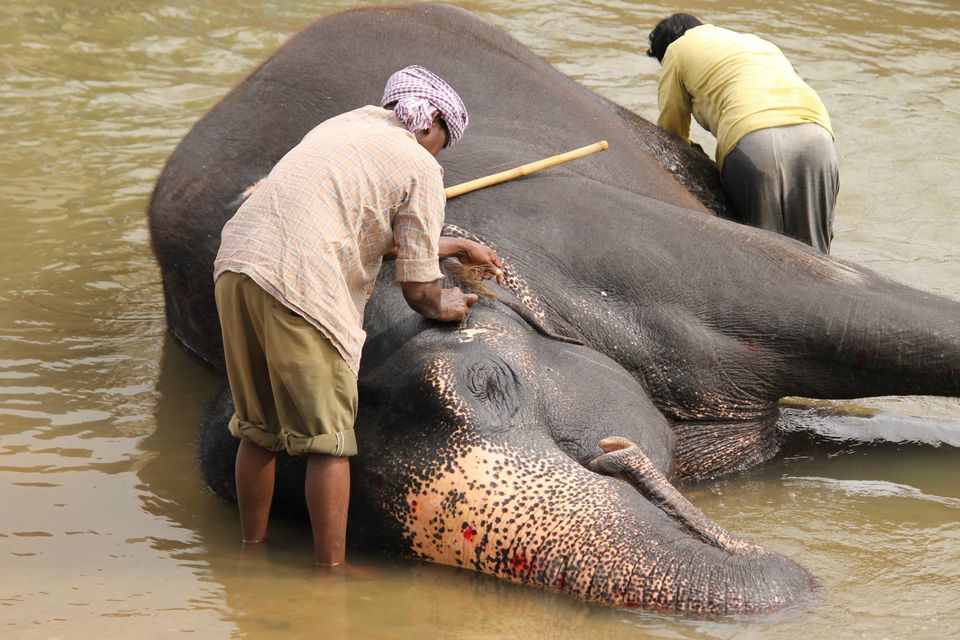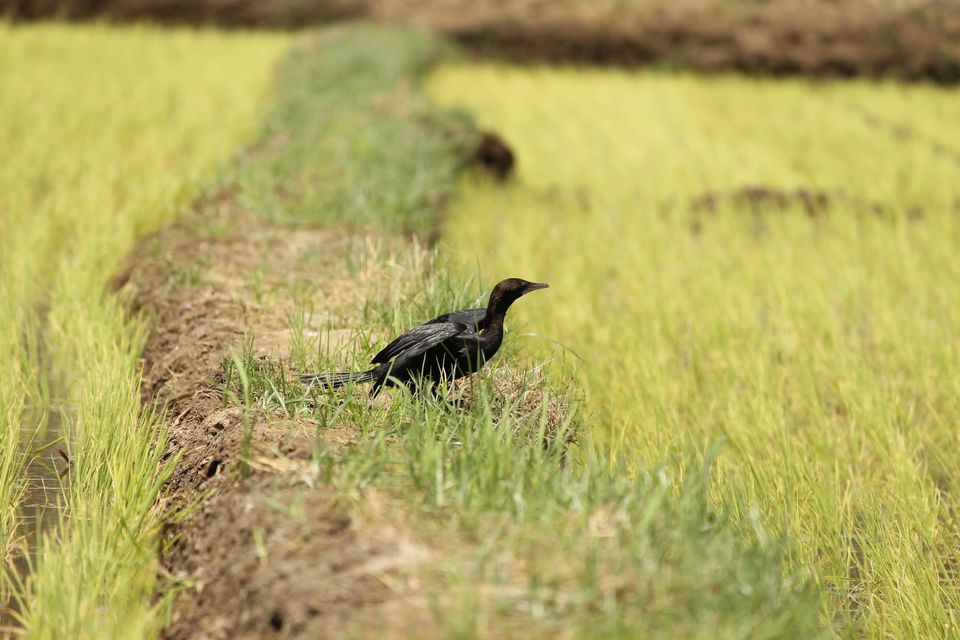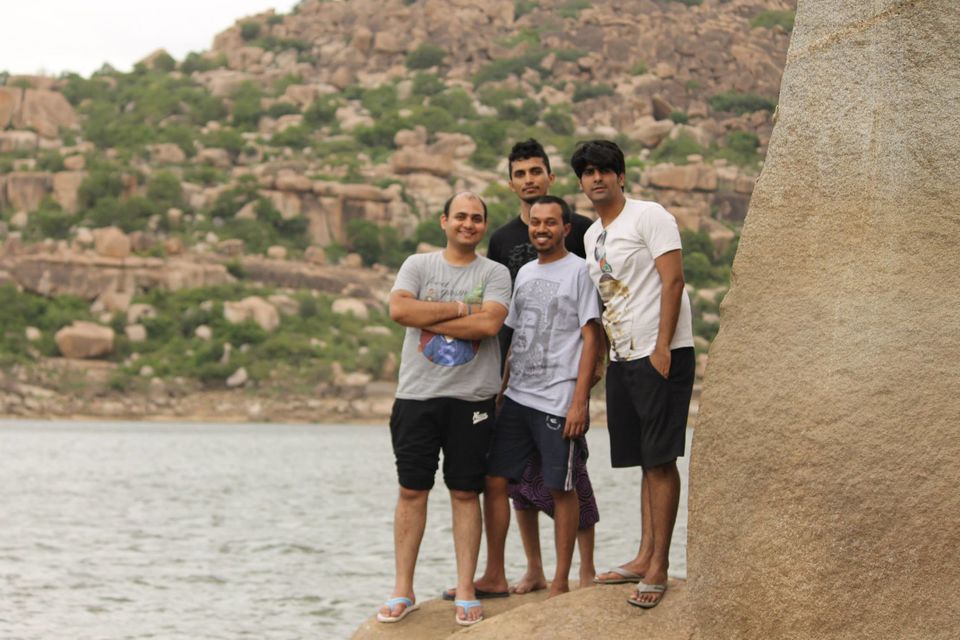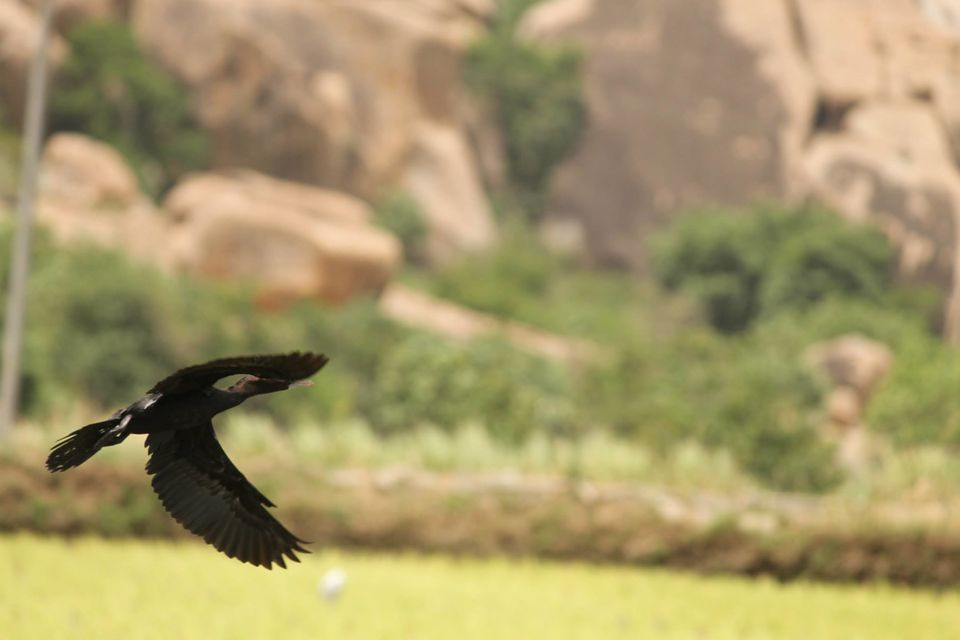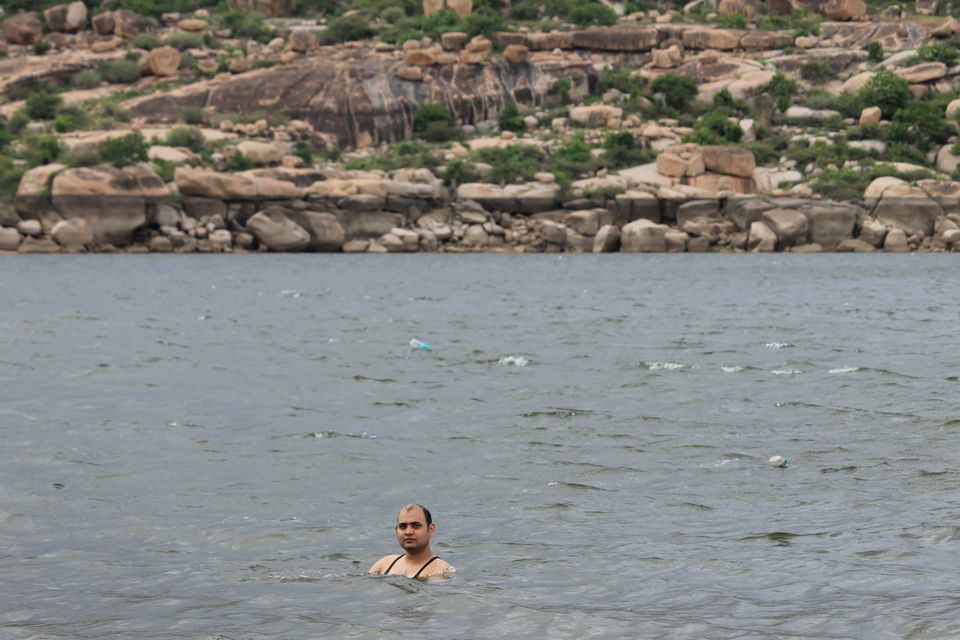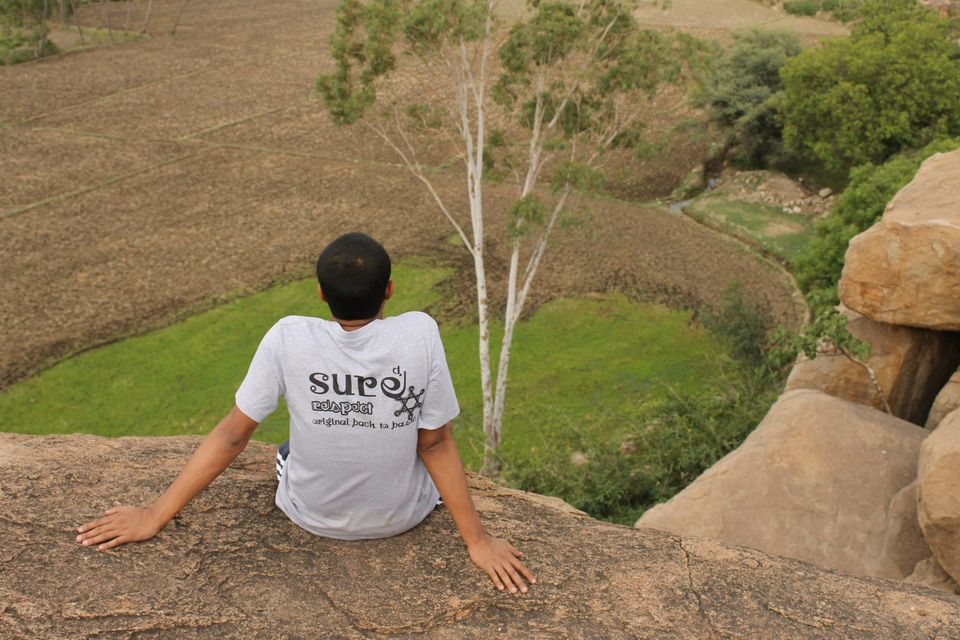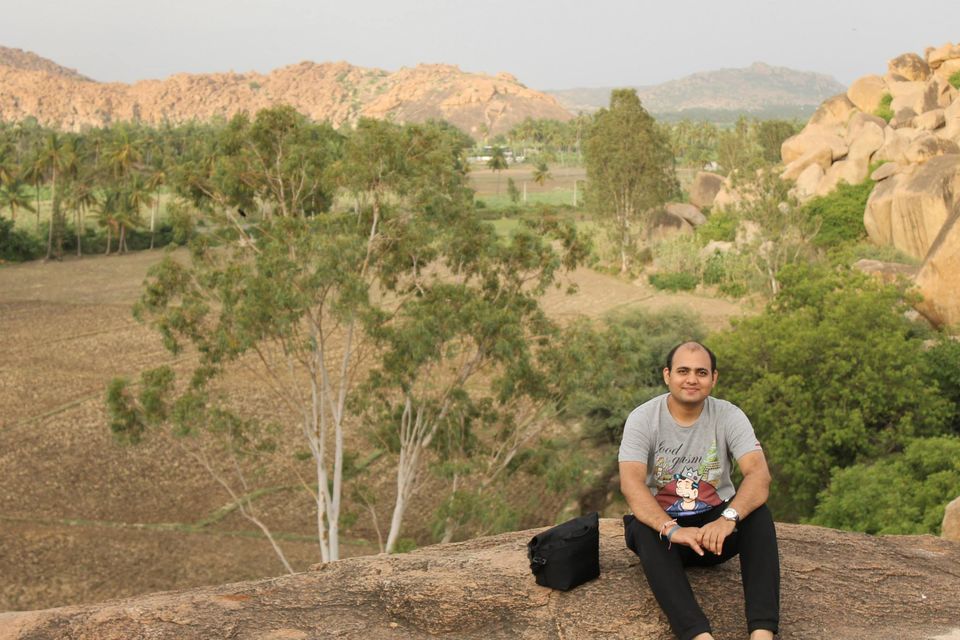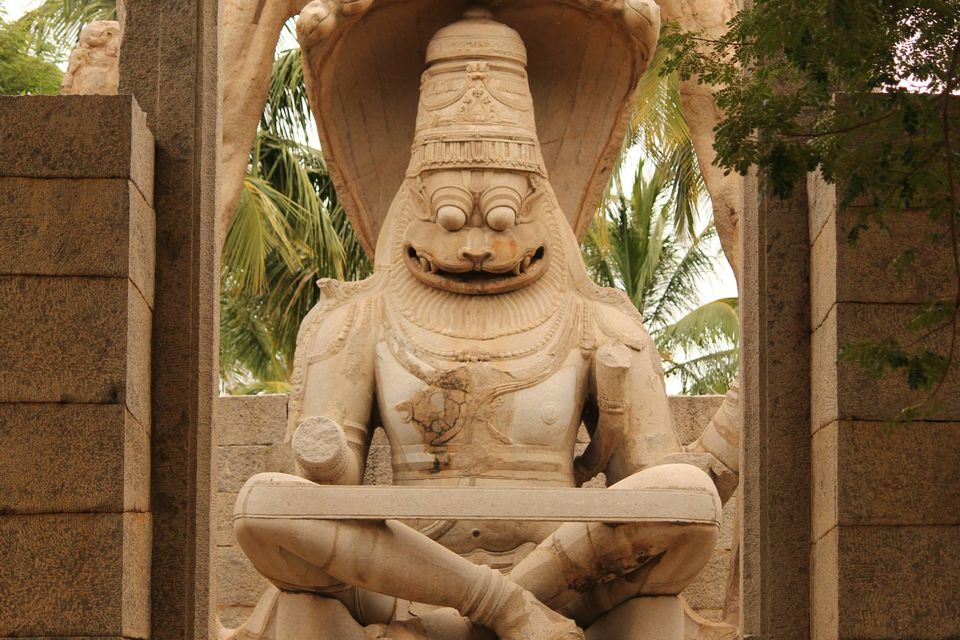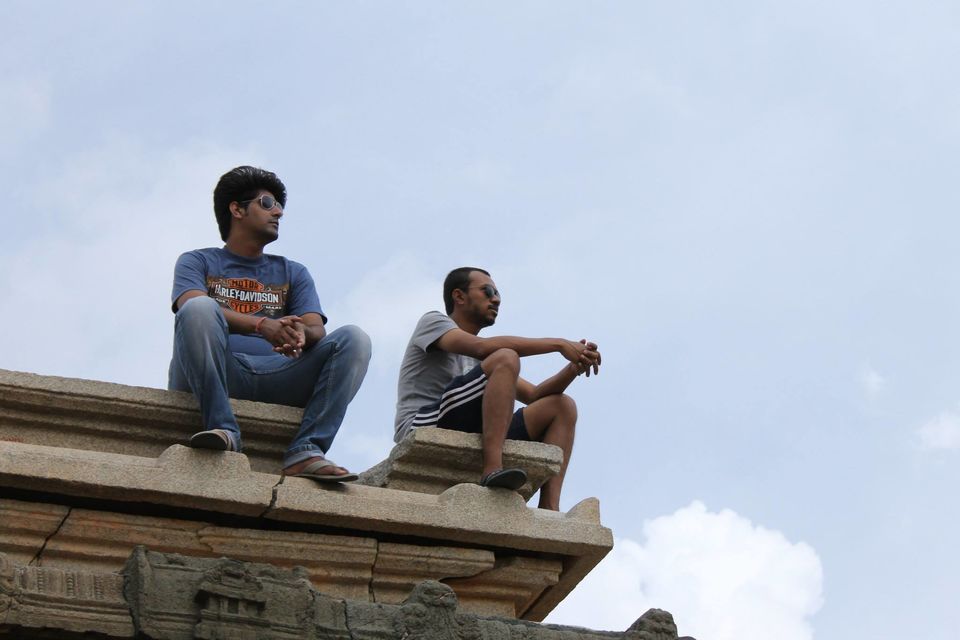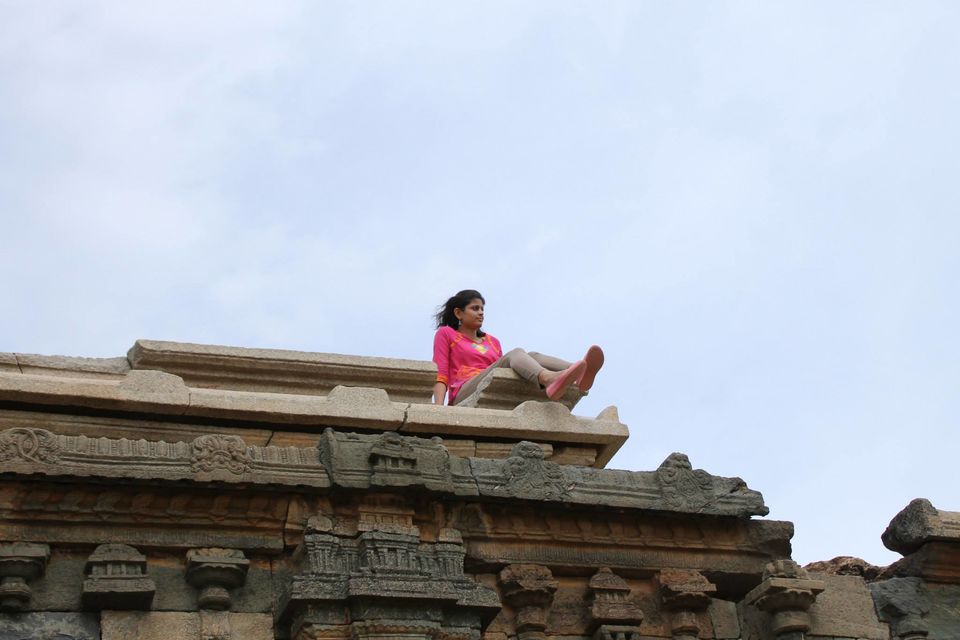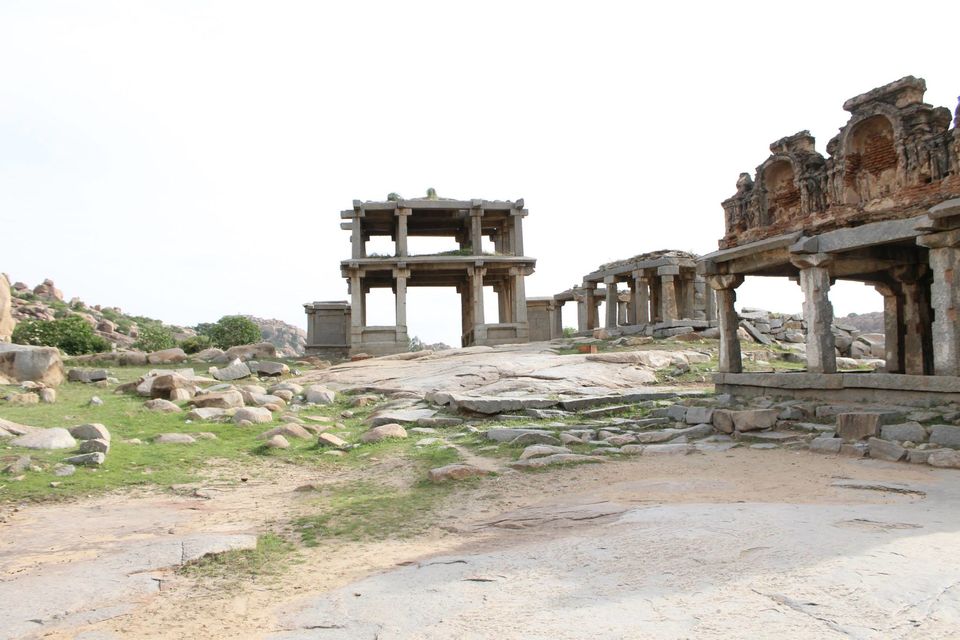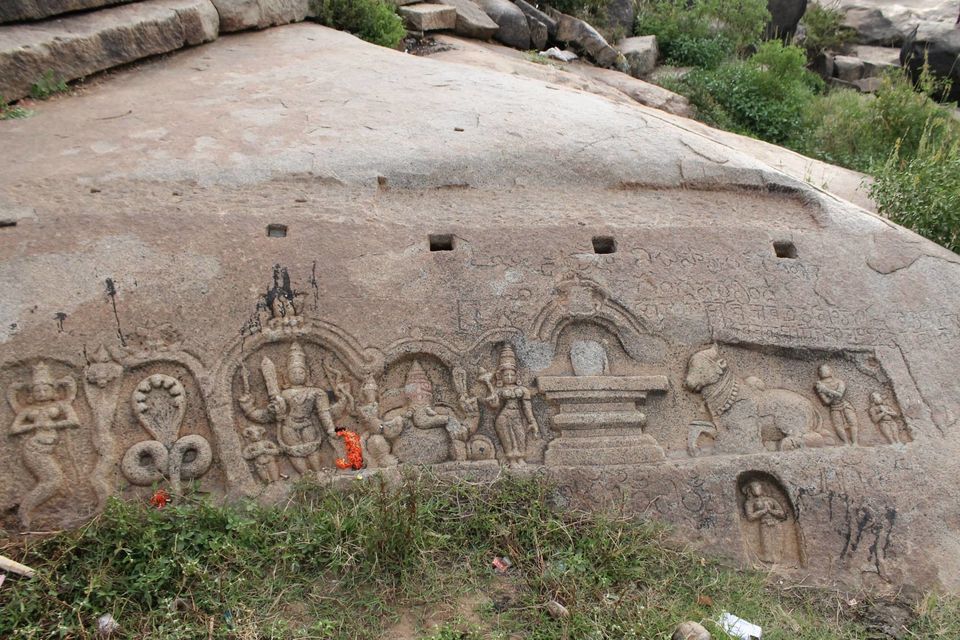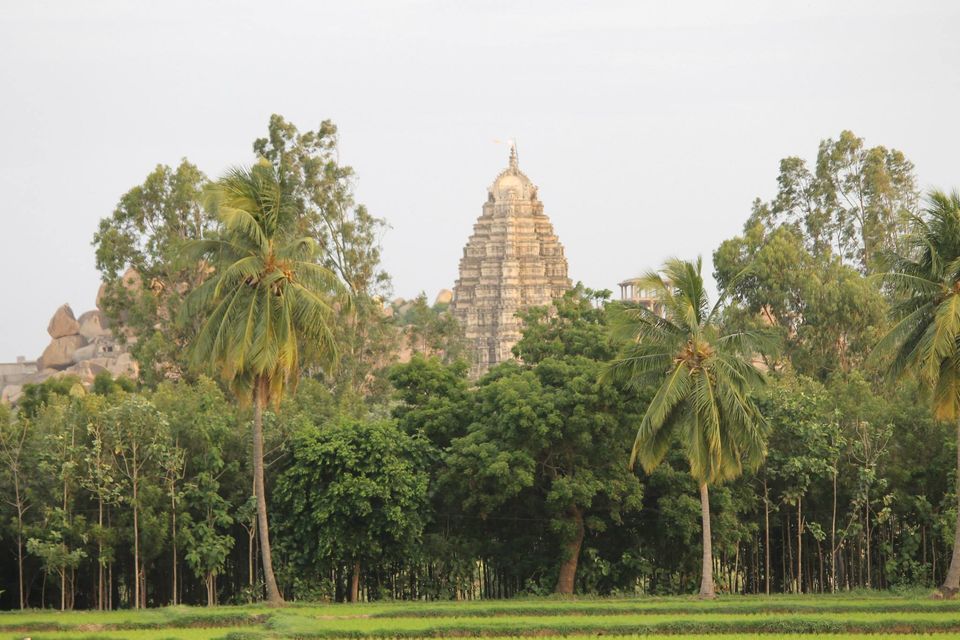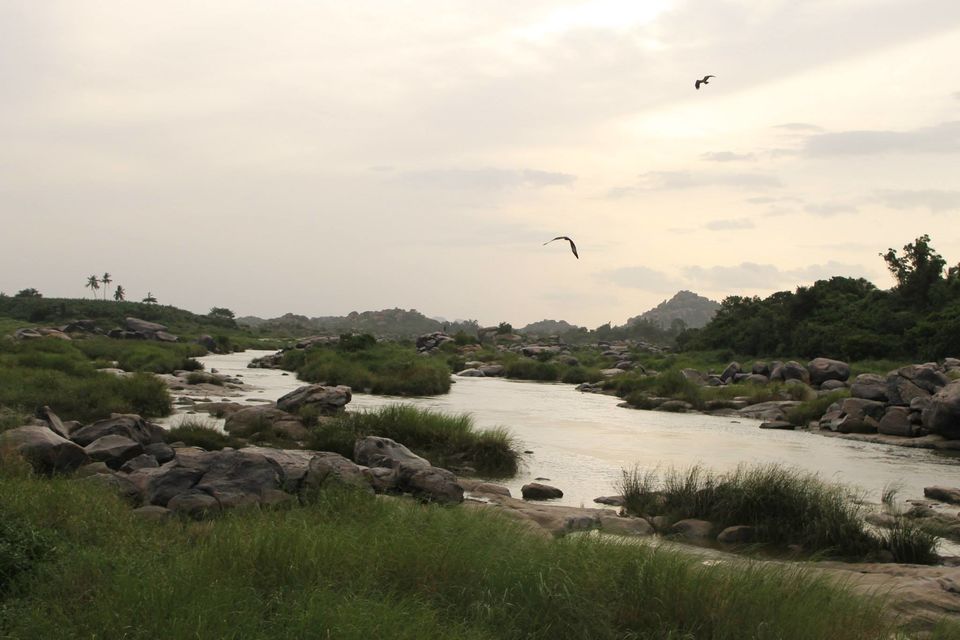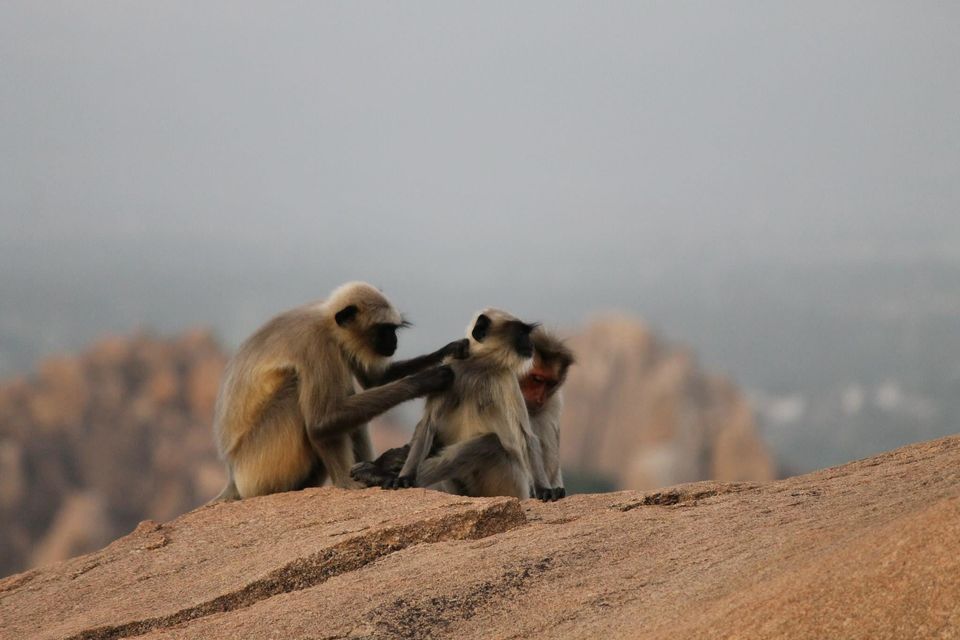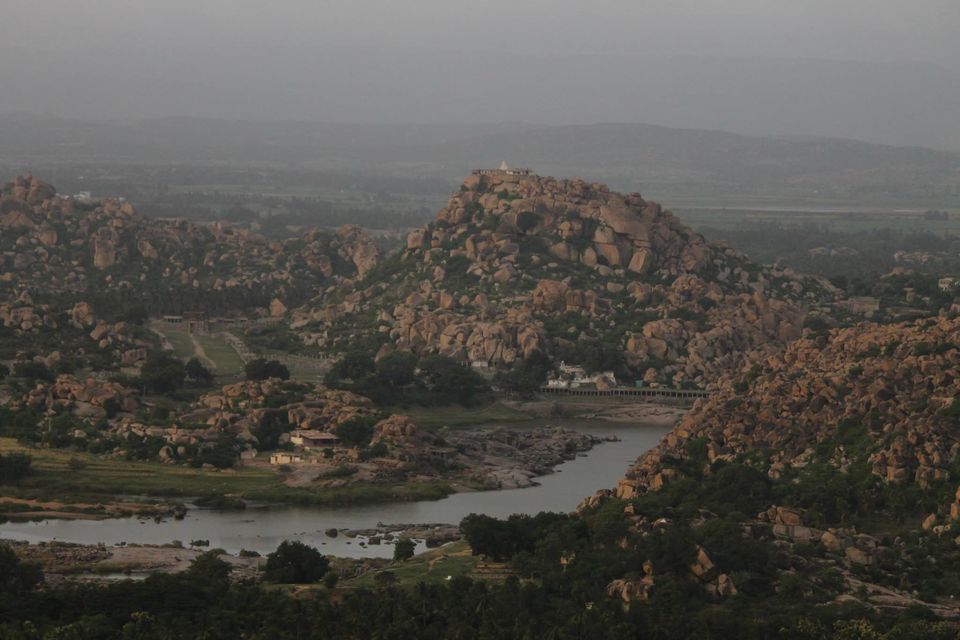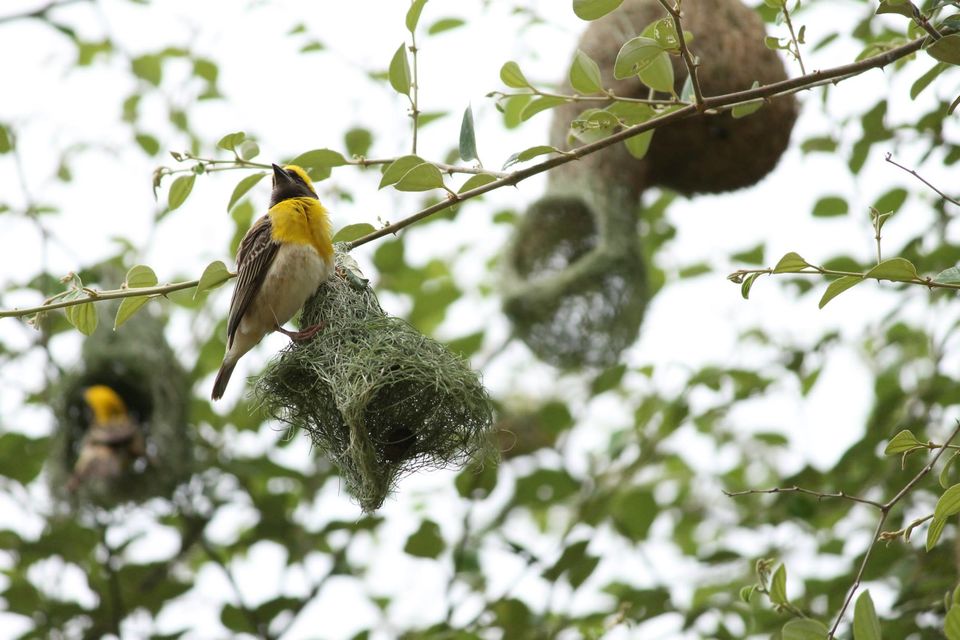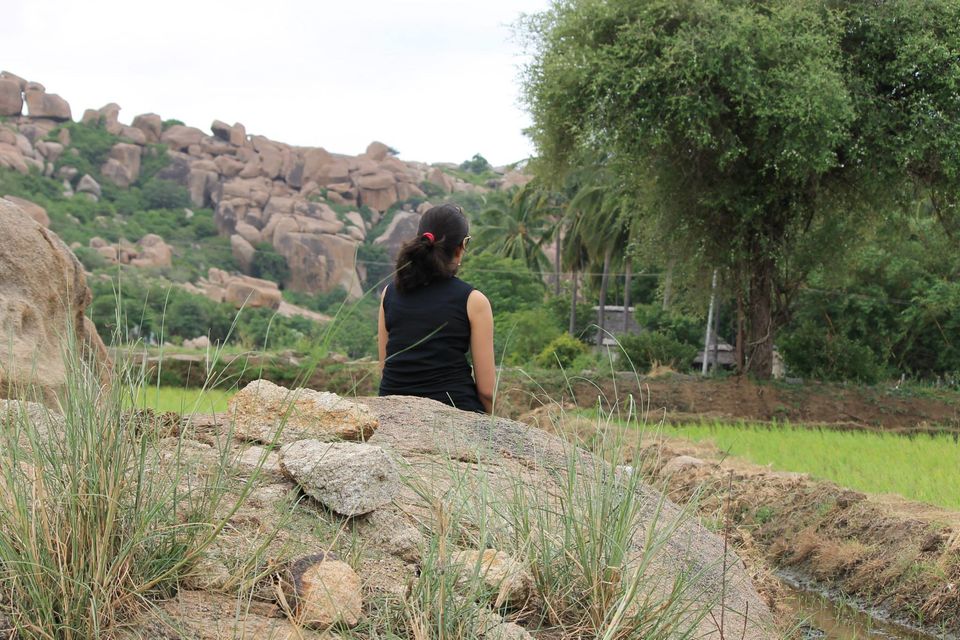 Vacation was on my mind when i called few friends and they gave this idea to visit Hampi. At first, the name triggered black and white pictures of an ancient kingdom,some ruins, beautiful South Indian temples and a UNESCO world heritage tag, so I said, "no, not my kind of place, I don't think there will be any fun". After much discussions and 2 days of browsing on Google, I finally decided to explore the golden boulders of this city that was even mentioned in the epic "Ramayana".
We booked "Goan Corner" which is on the Hampi Island (the other side of the Tungabhadra river), food is the main attraction of this place with 100's of mouthwatering dishes(including the flagship Nutela Pancake & delicious Musaka)to cater people from all over the world. With the Bouldering plateau,different species of birds and the beautiful paddy fields at the backyard of the Goan corner, it's an amazing location to bring climbers and bird watchers here again and again and allowing them to get to know each other.Other attractions includes a horse size dog named Buzo, hammocks hanging outside the rooms to chill and an open rooftop with Millions of stars to count.
Our Hampi trip started with the delightful scene of witnessing the temple elephant relaxing in the sacred Tungbhadra river.During our short 3 days trip,Hampi offered a lot, from Hanuman's birthplace to one of the 12 sacred lakes of India - "Pampa Sarovar", Reservoir on Tungbhadra river, ruins of Vijayanagra kingdom, giant boulder strewn hills,mythological residues etc. but the best was the iconic giant monolithic statute of Lord "Narasimha" which was one of the ten incarnations of lord Vishnu. The image was destroyed during the enemy army invasion.
when to go - October to Feb is undoubtedly the best season with a pleasant weather.
where to stay - Best options are the guest houses and farm-stays across the river for backpackers.
what to eat - 100's of cuisines. Hampi is a place to explore new cuisines.
how to roam - TVS Luna and bicycles
what to see - Monkey Temple,Stone chariots, Vijay nagar ruins, Narasimha Statue,Boulder Hills and Tungabhadra river.