Hampi is a place i had in my todo list for a very long time now. This trip happened when one fine evening while working on some code base in office i got a call from my counterpart in Uruguay. We discussed work for some time and then came the interesting part which motivated me to get done with Hampi. While discussing with him i came to know about his Greece trip where he said he backpacked through various ruins and how happy he seemed post that trip. I thought over the discussion and the traveler inside urged me to pack bags and leave for Greece. Luckily i realized that Greece is not a place where i can just drive to (jokingly) and since i usually do budget trips my scope got limited. For two days the thought made me search Greece on google and somehow one or two images got re-directed to Hampi and voila there i ended up in Hampi on my backpacking trip.

Hampi is a temple village and proud capital of Vijayanagar kingdom. It was second largest city in terms of population residing during the 1500A.D. Hampi is situated in Karnataka state on banks of river tungabadra, which seperates Hampi into two. There are two river cross over points to reach other side, and a bridge some 15km away. A new bridge is being constructed to make commute easy. Lifestyle in Hampi is very simple and main source of income for people i Tourism, sugarcane, coconut and banana farming.Kamlapur is nearest town from Hampi (4km from Hampi) where one can find decent hotels. Hospete which is approx 13.5km away from Hampi is a city where majority tourist buses halt and one can fin big hotels and good market place. Traversing rom either location is not a problem as you can get rickshaw's easily. I traversed most of Hampi by foot and cycled my way. Rickshaws charge you a lot and they will offer to provide guided tours, but the fun to visit Hampi is on foot or bicycle and at your own leisure. Do not rush into completing Hampi in a day. There are tours which will get you there but i will suggest take time out and visit Hampi at fullest.
Here follows the photo blog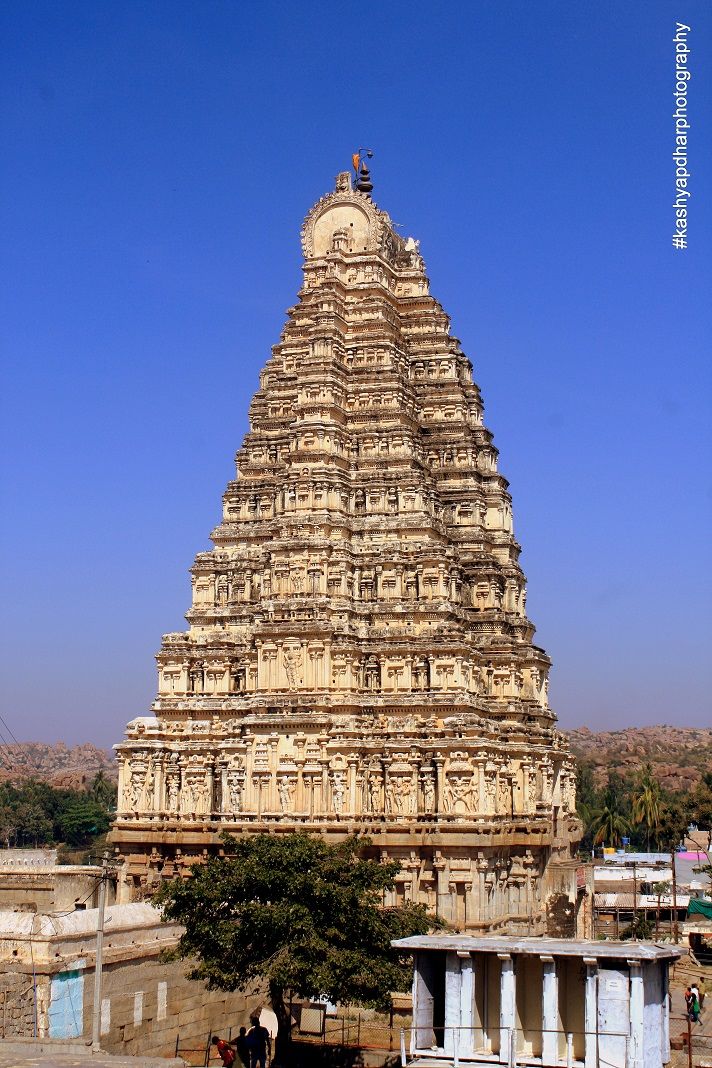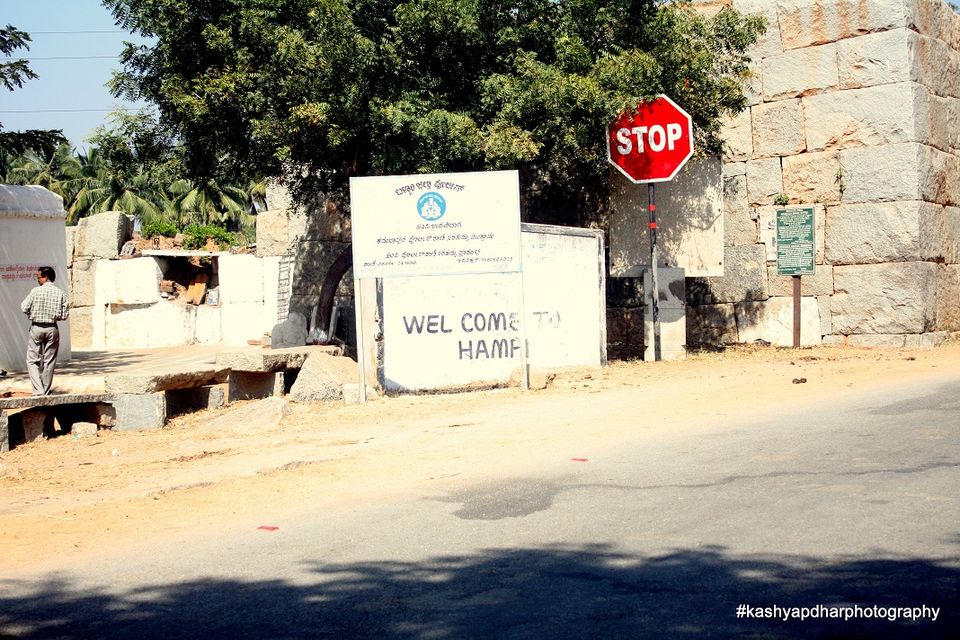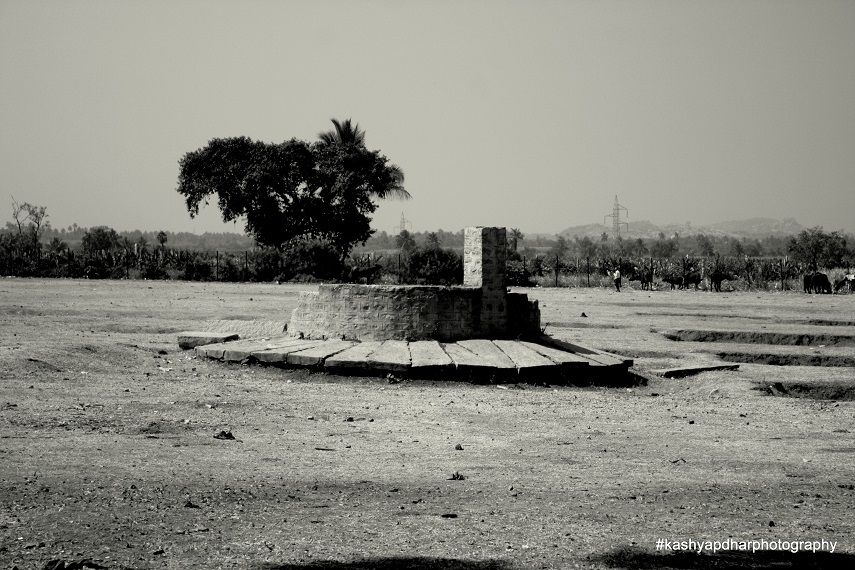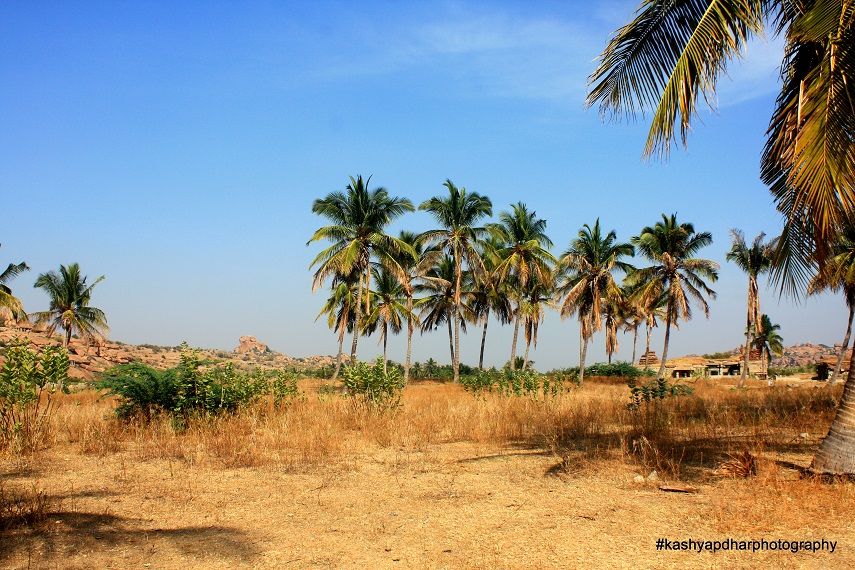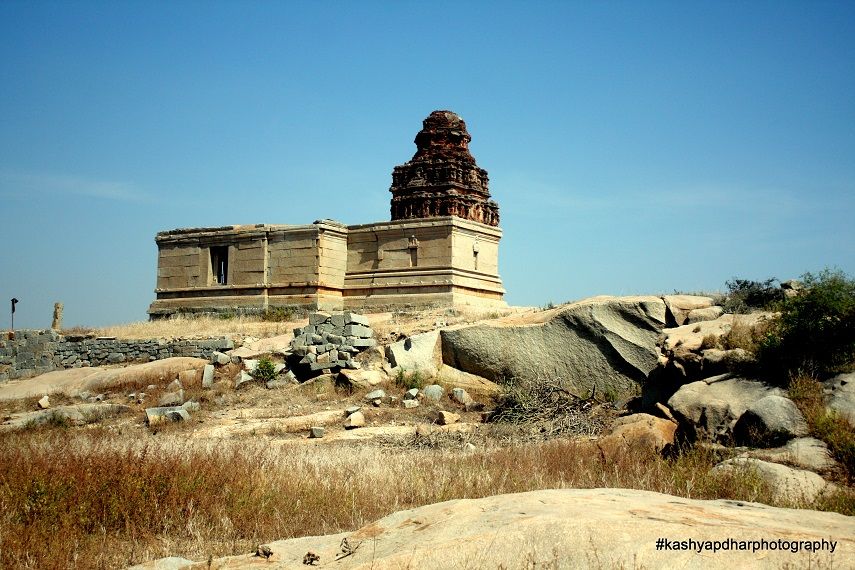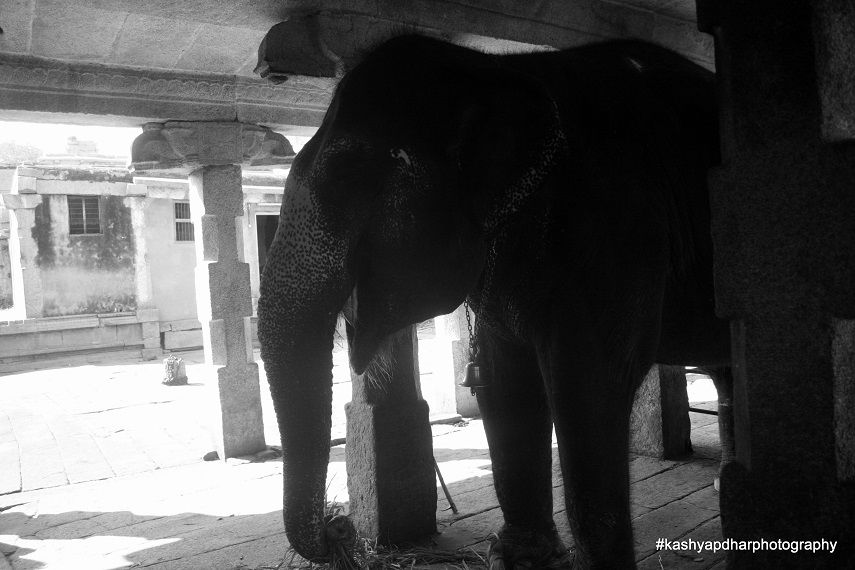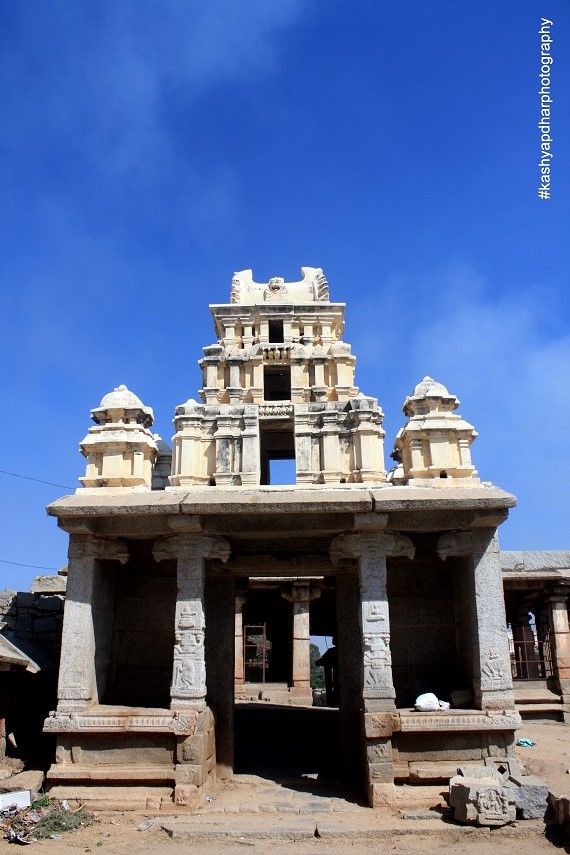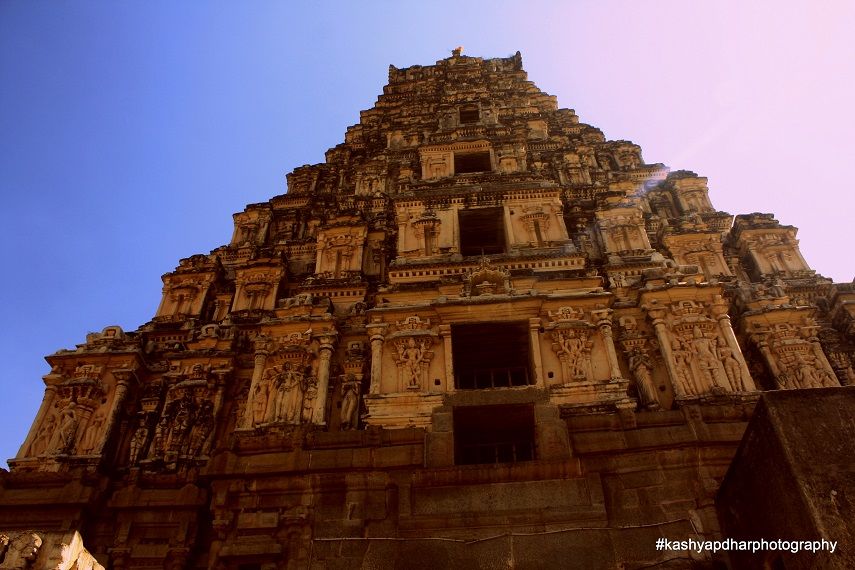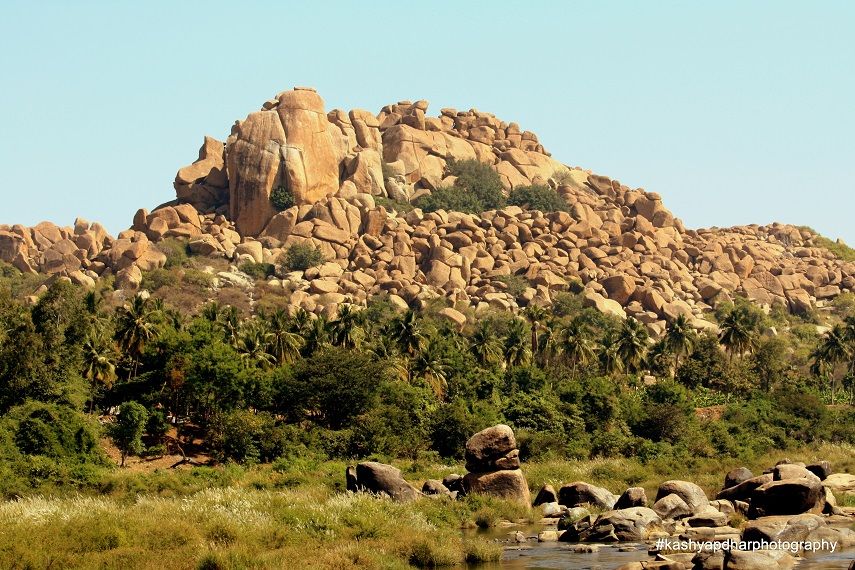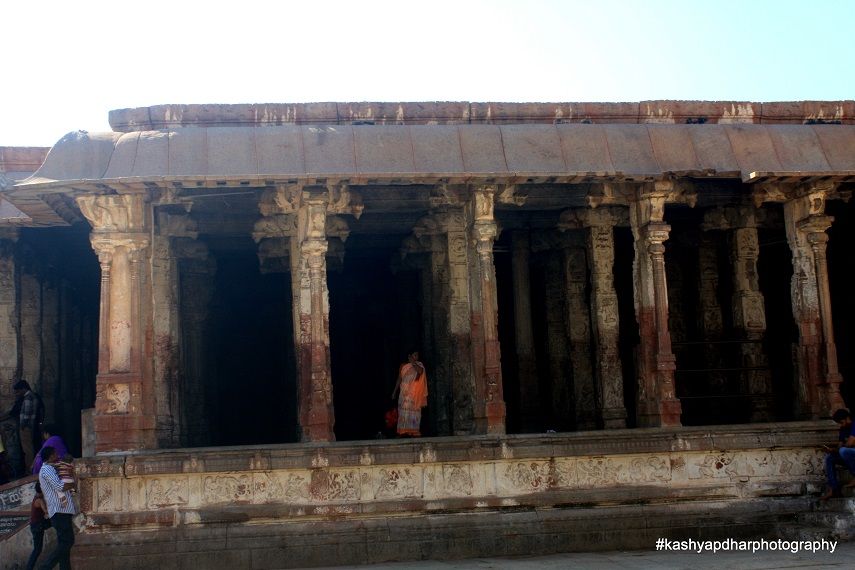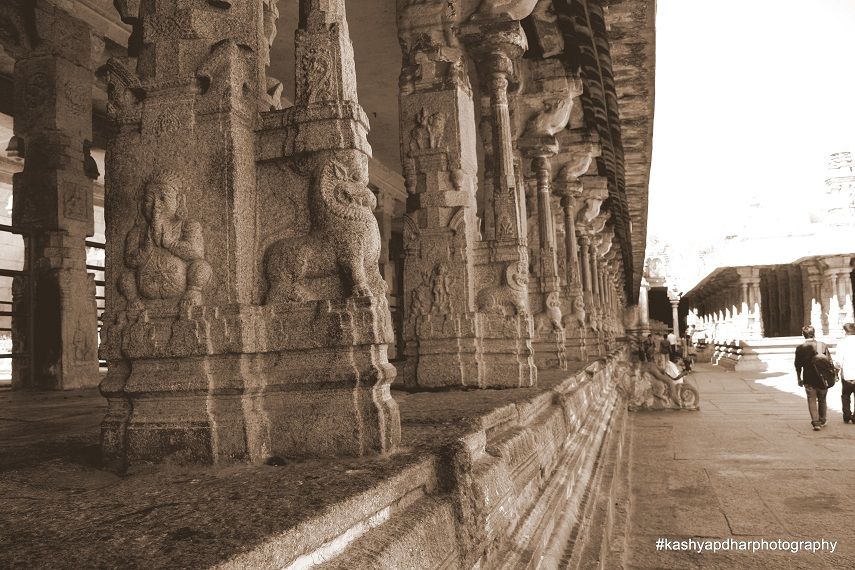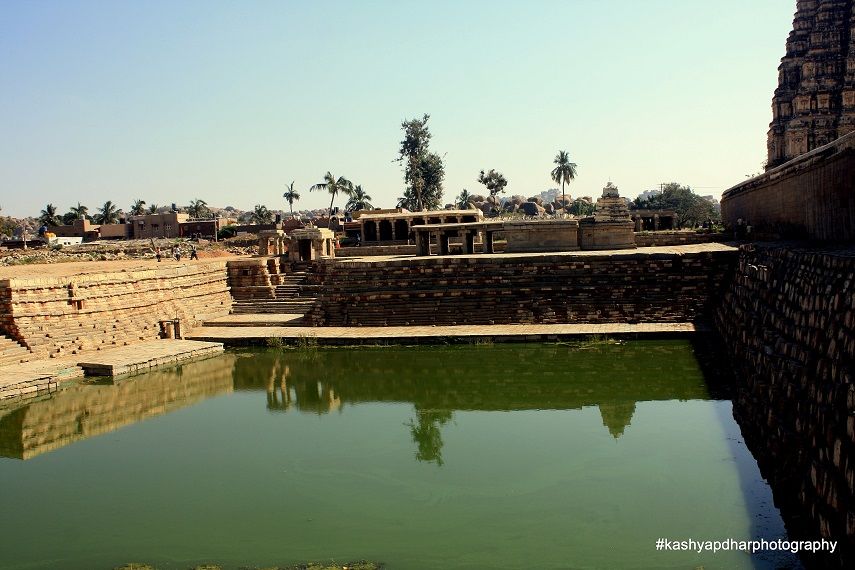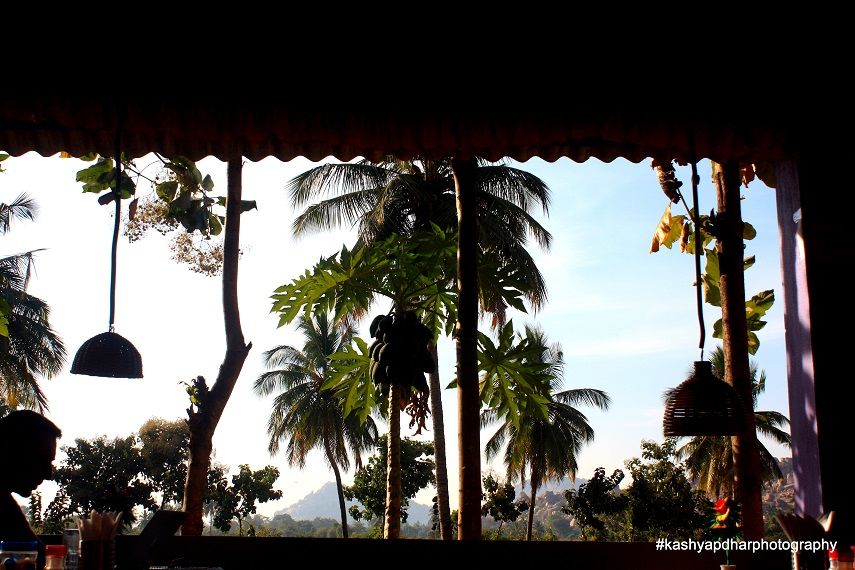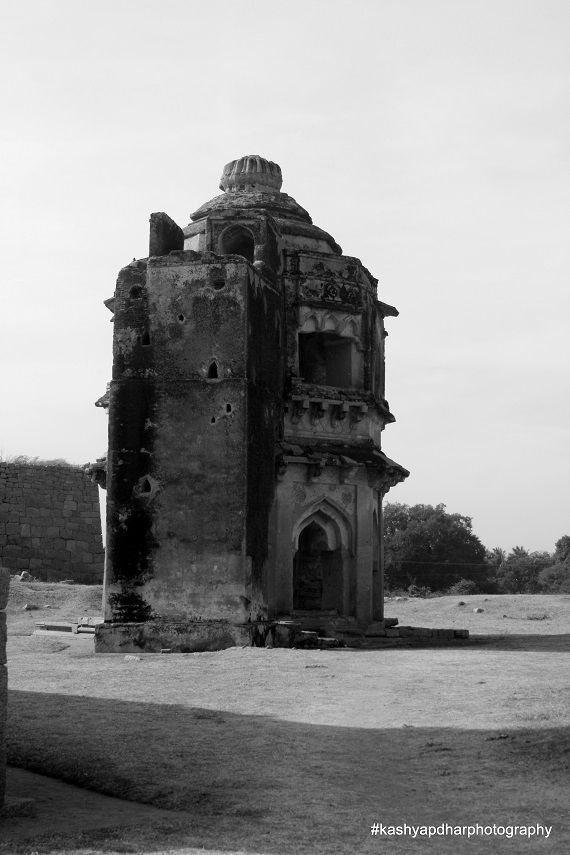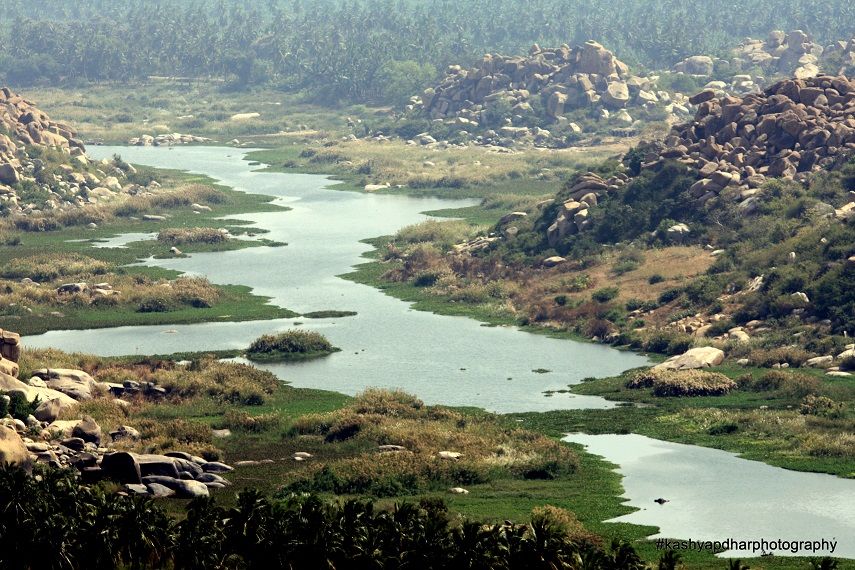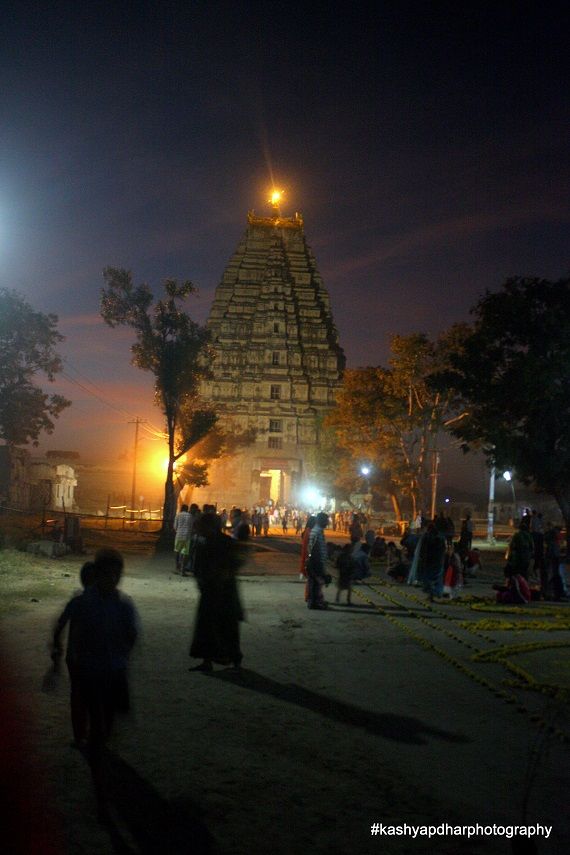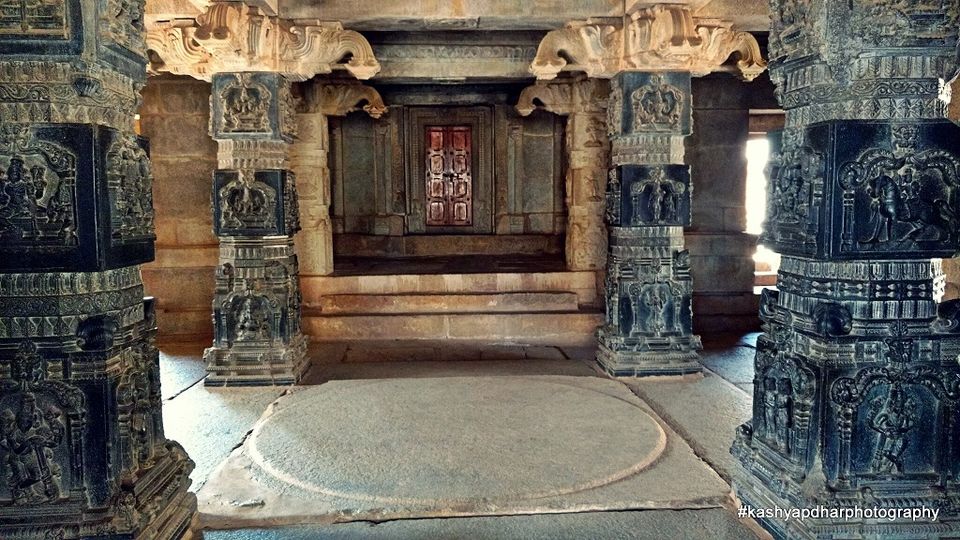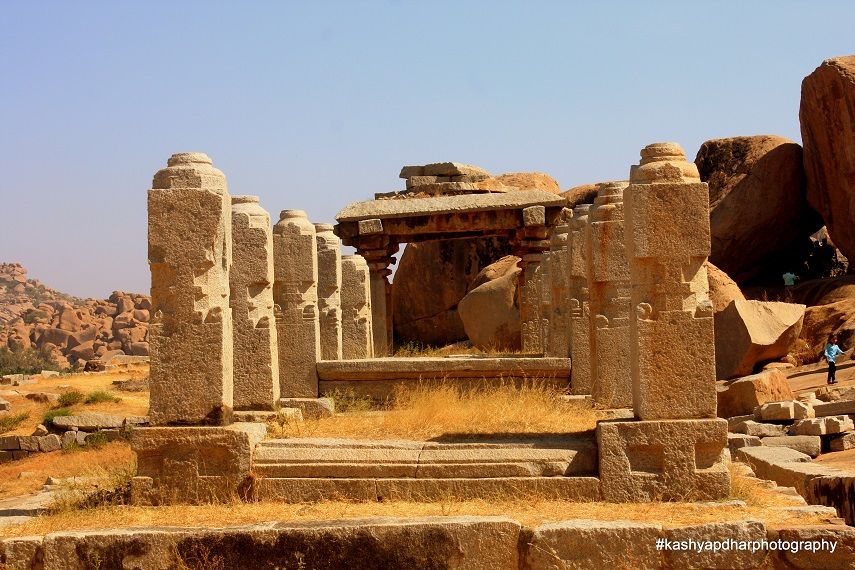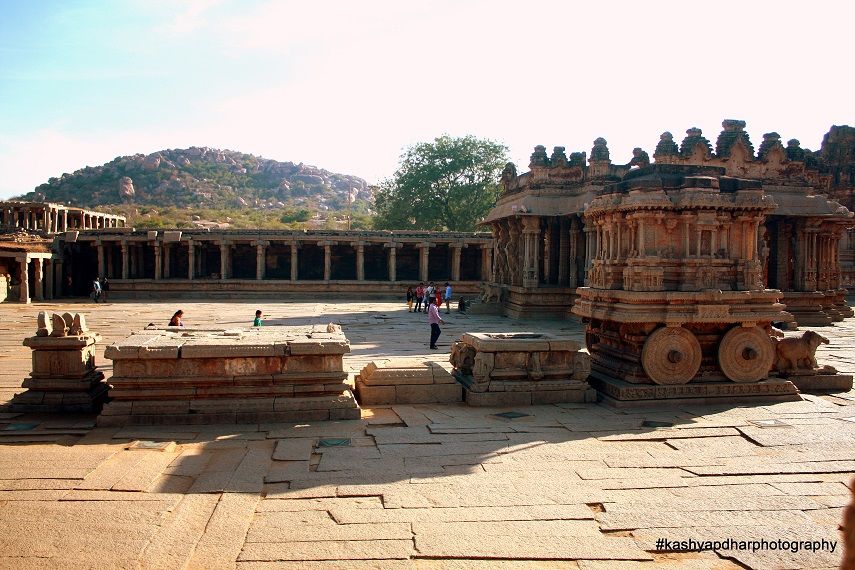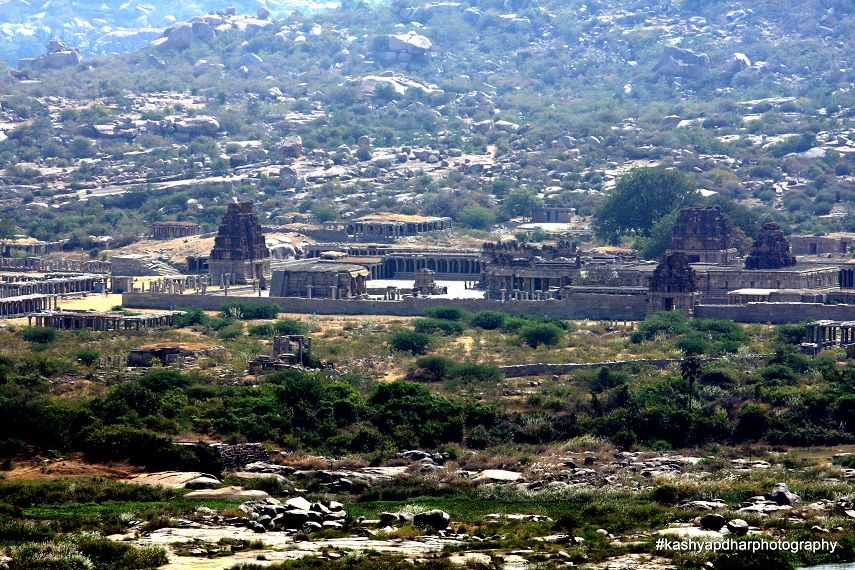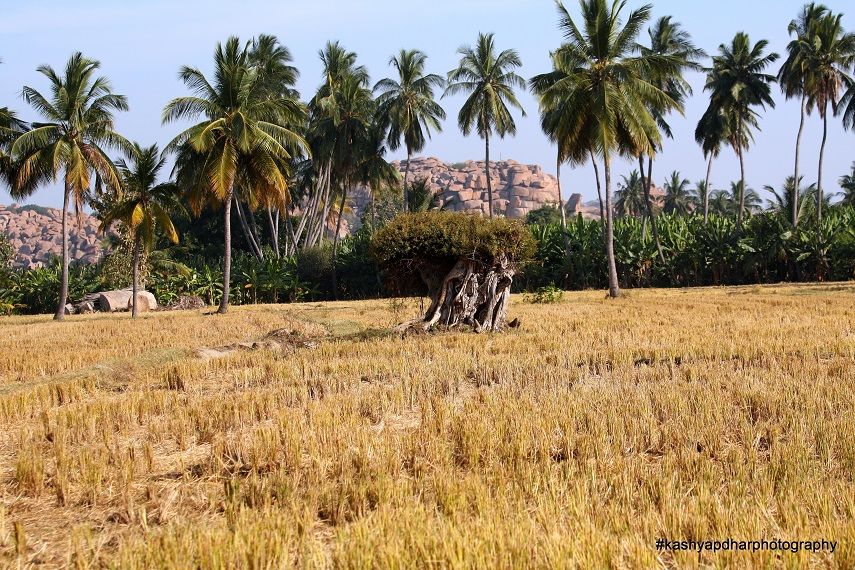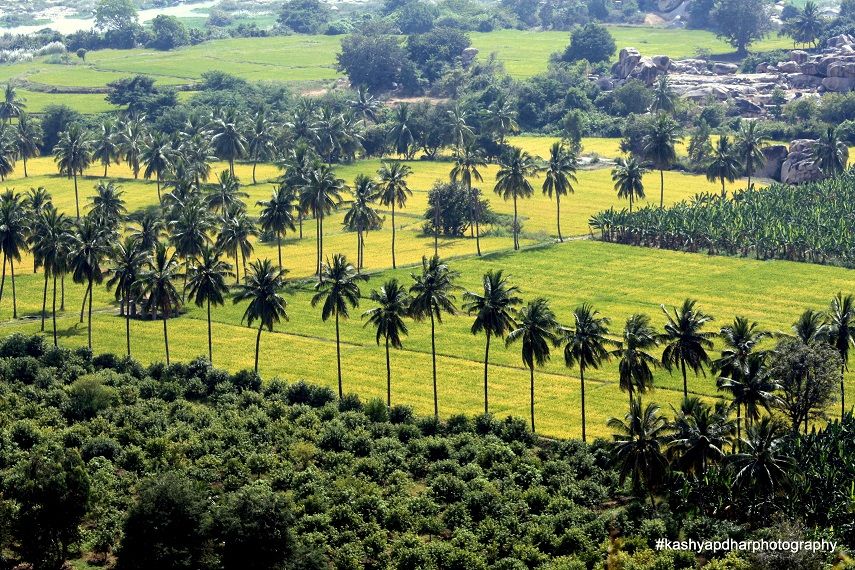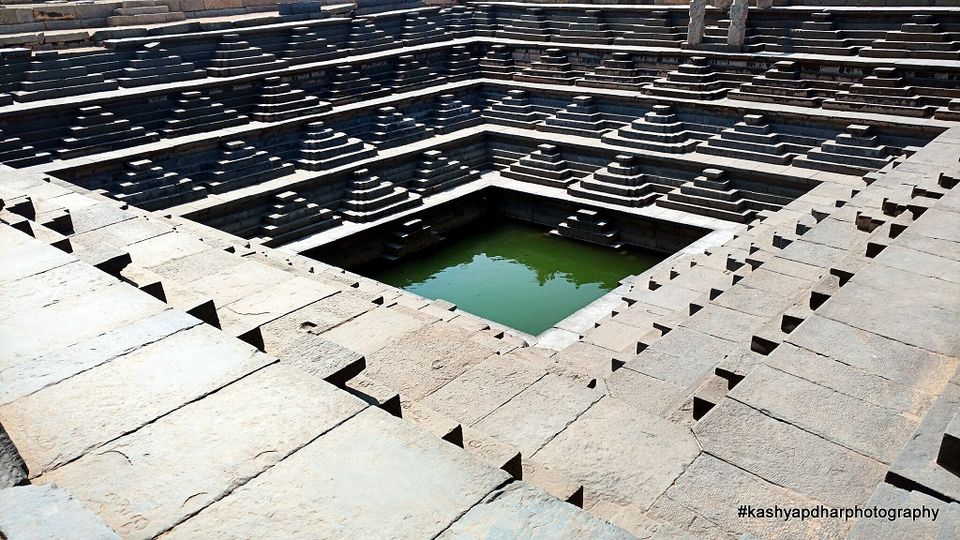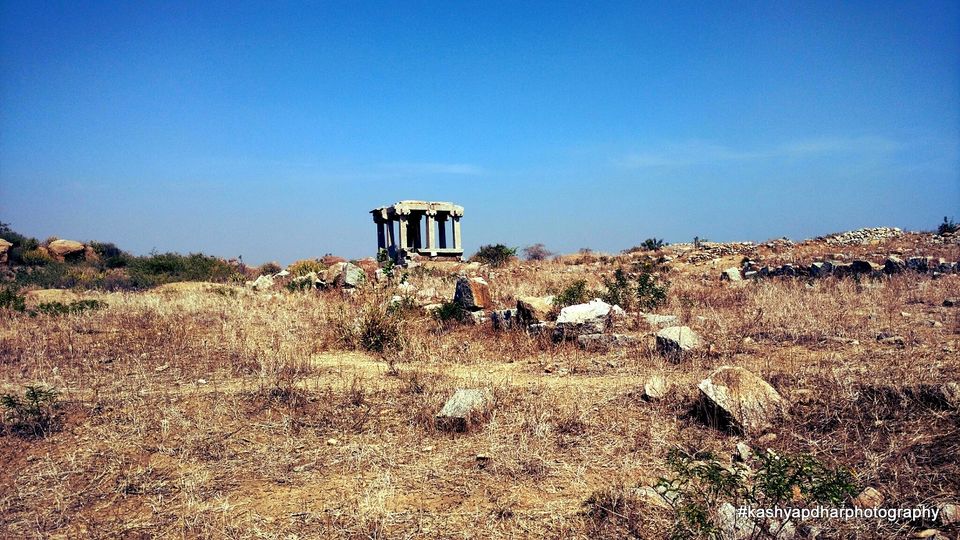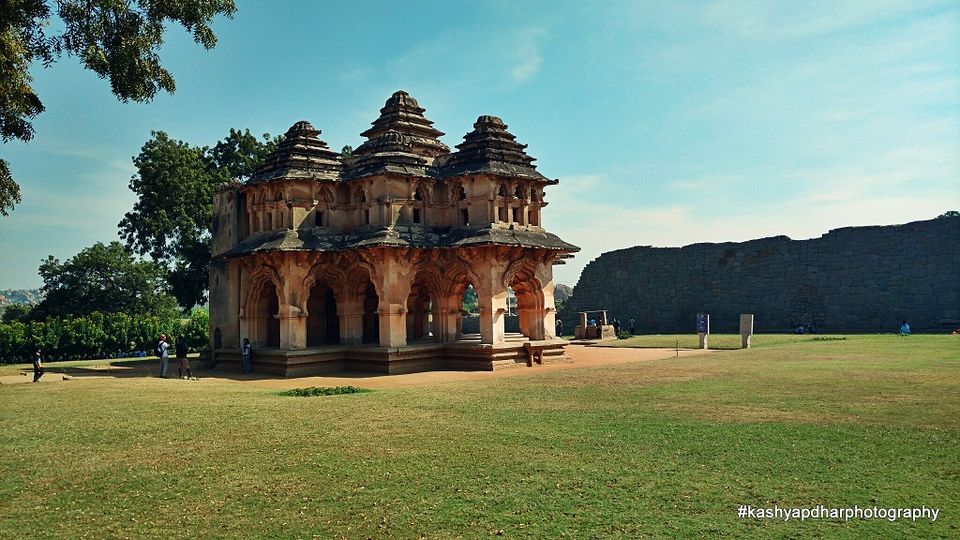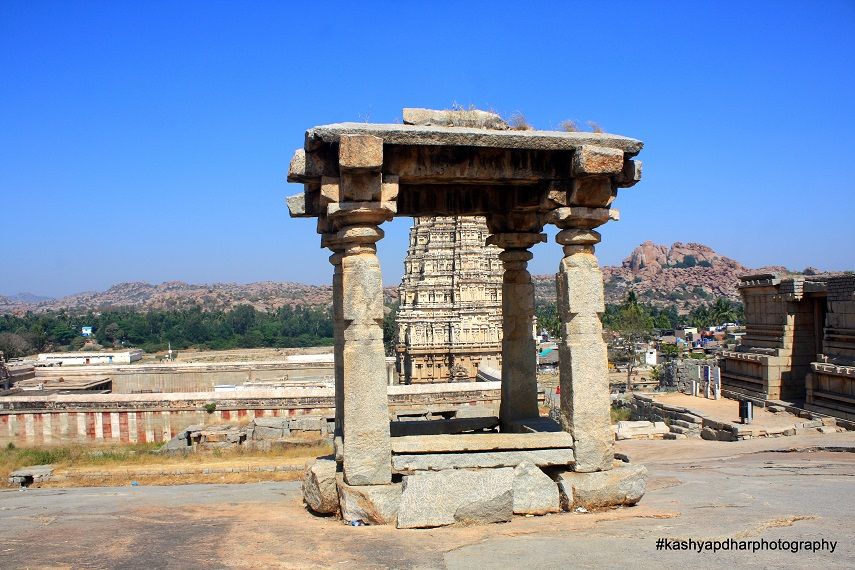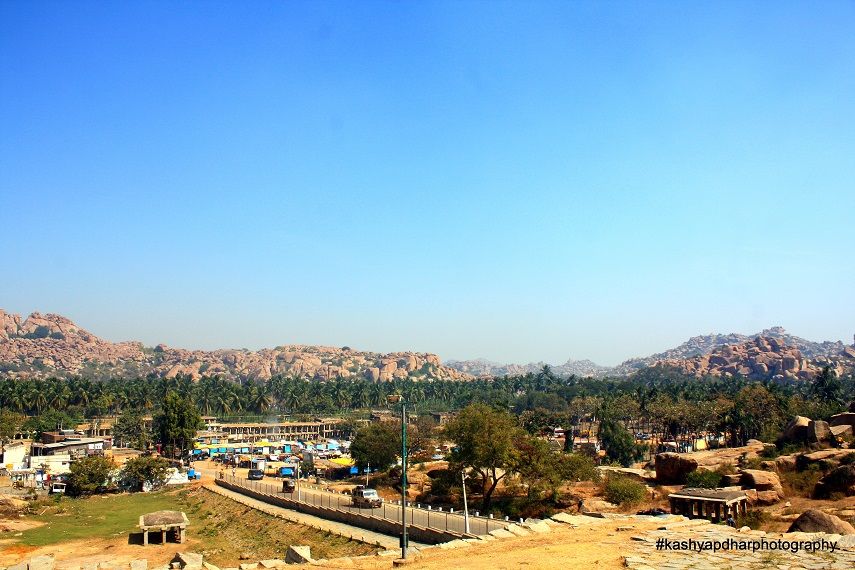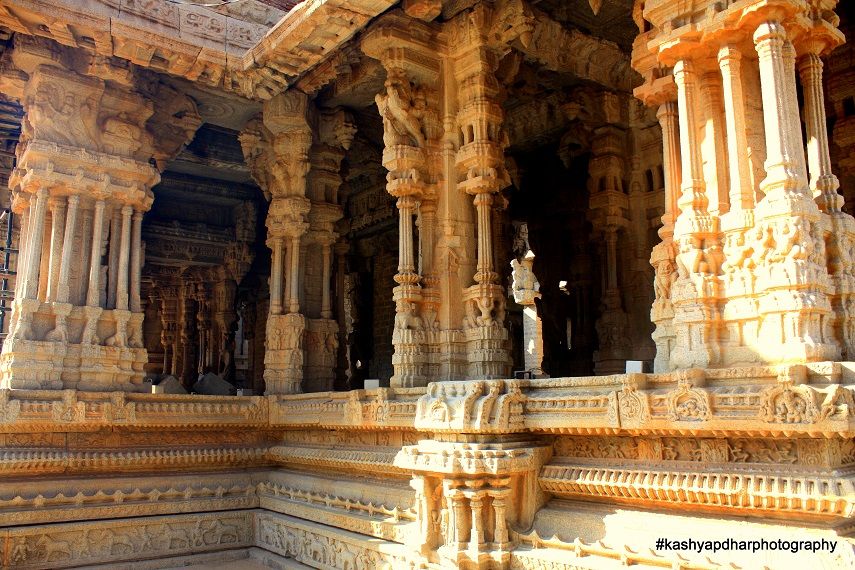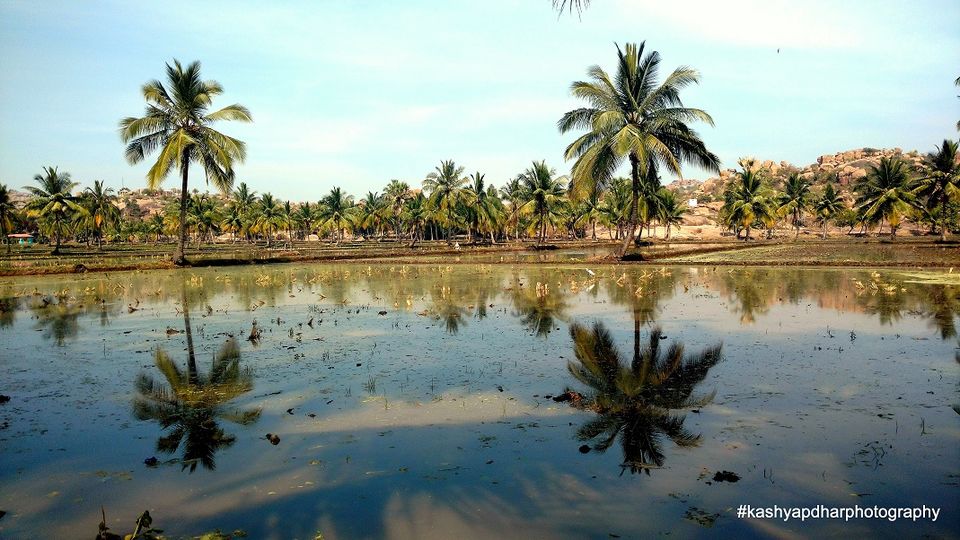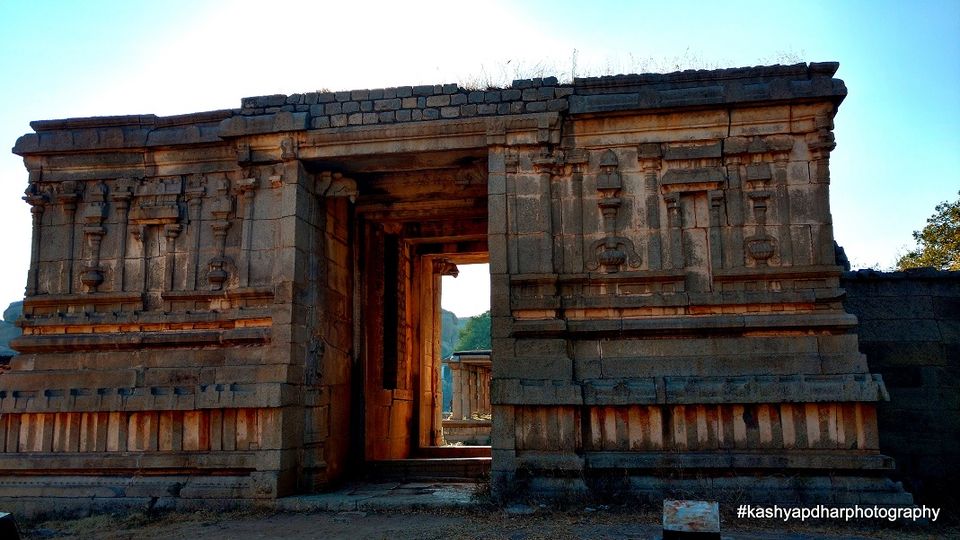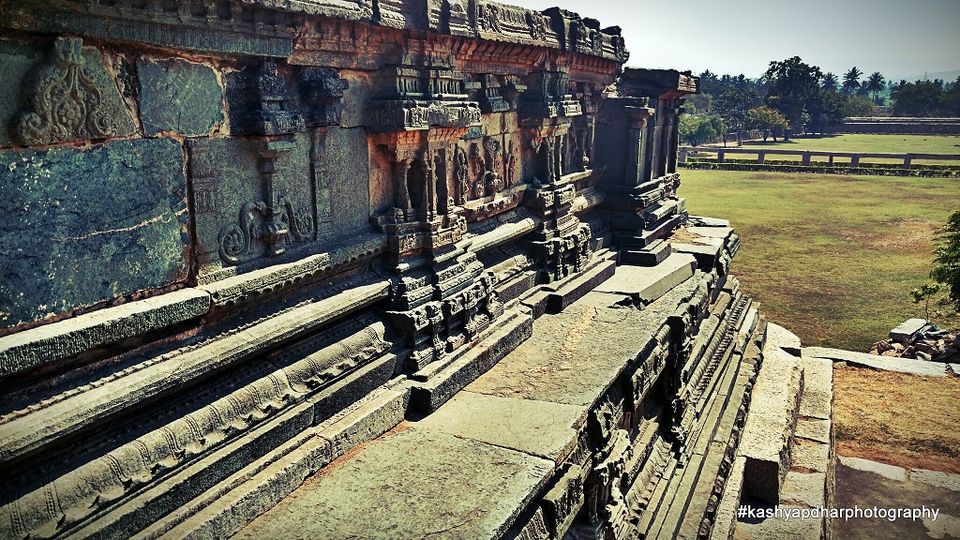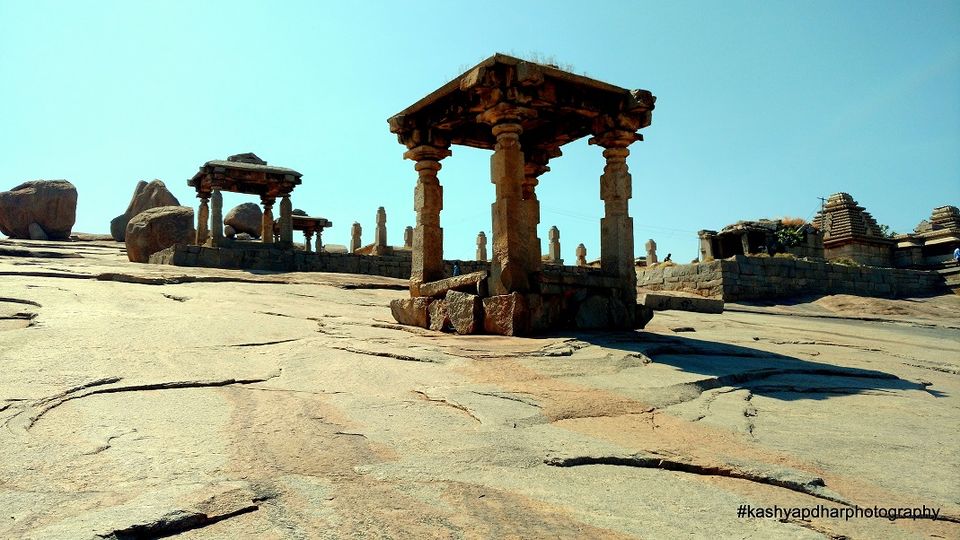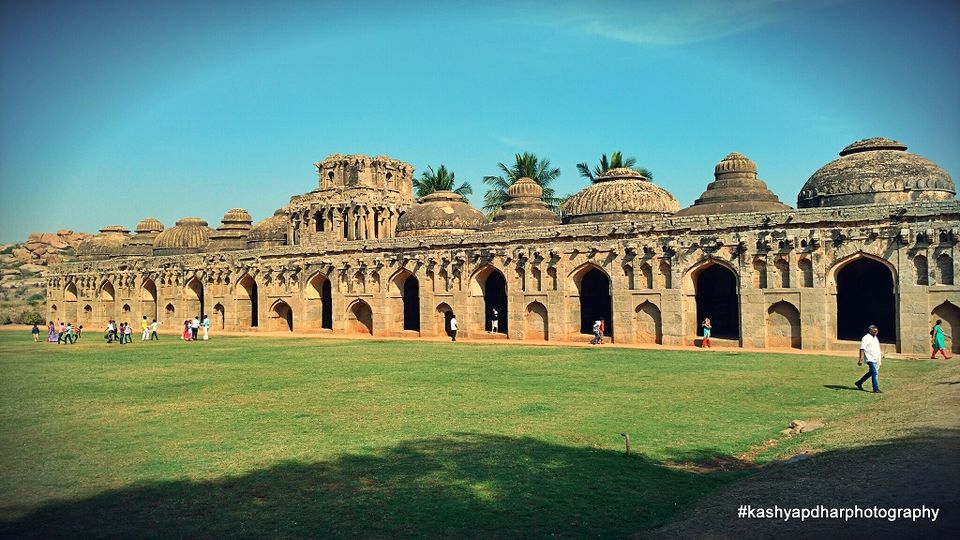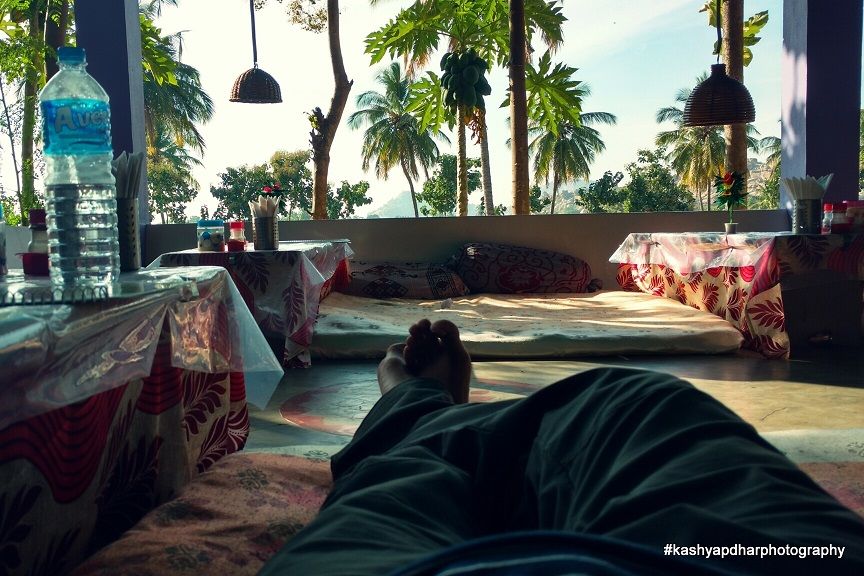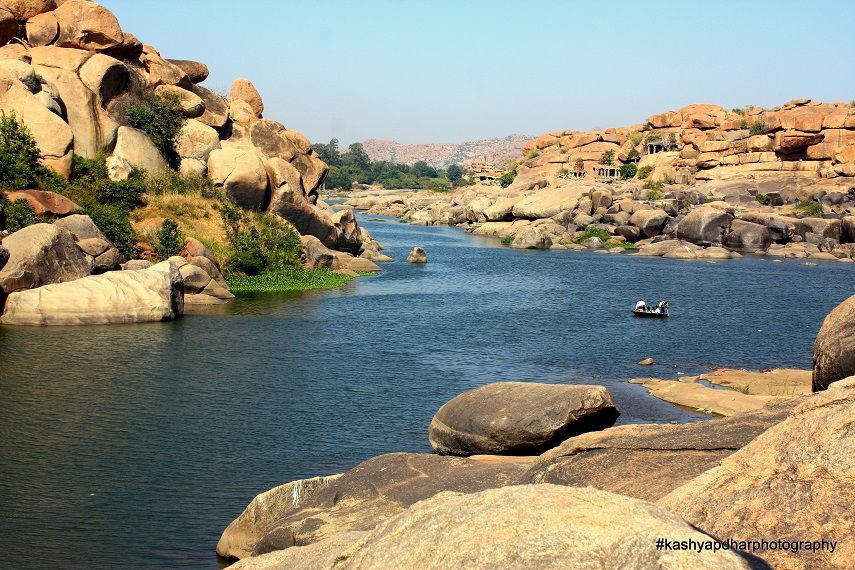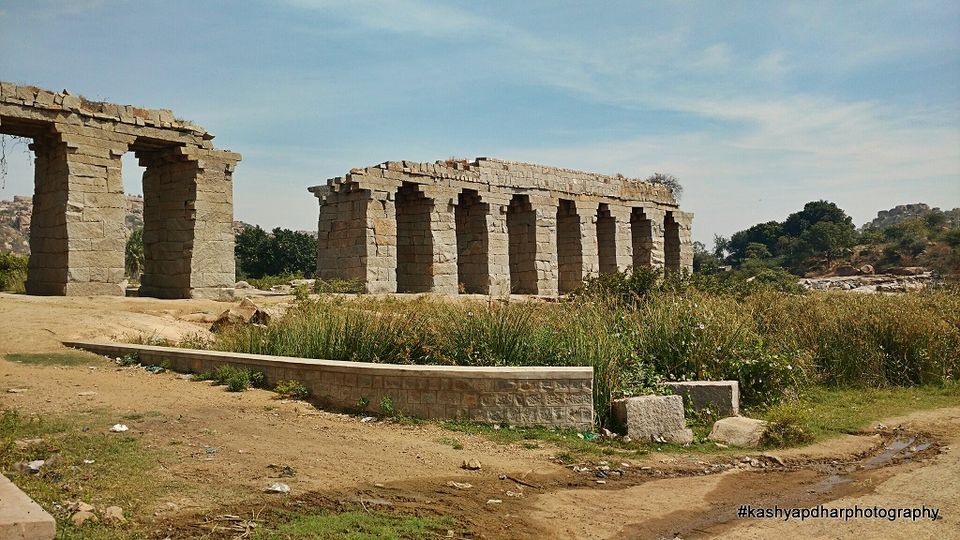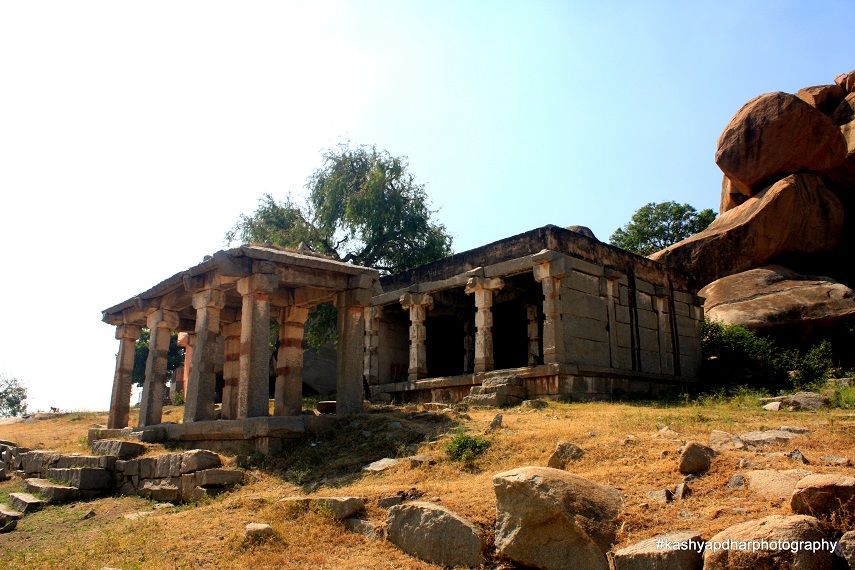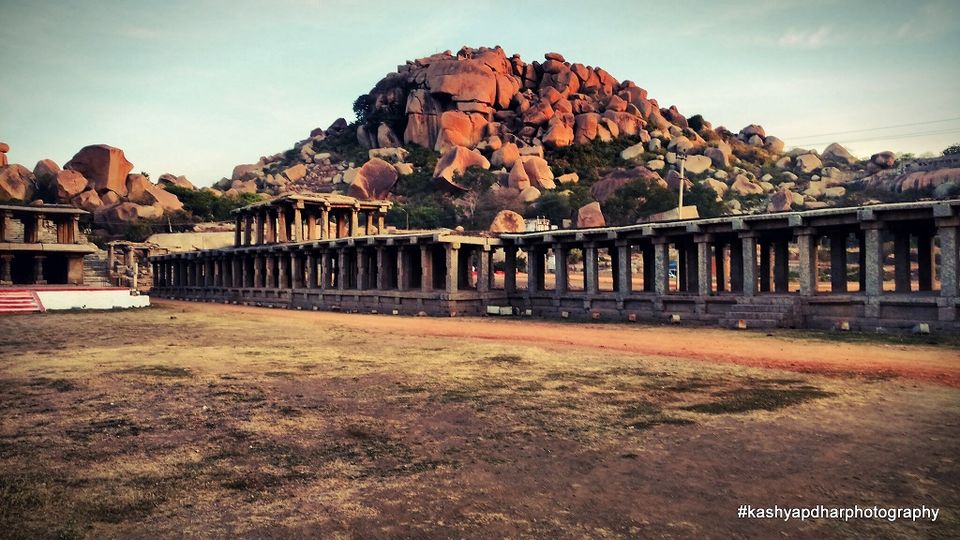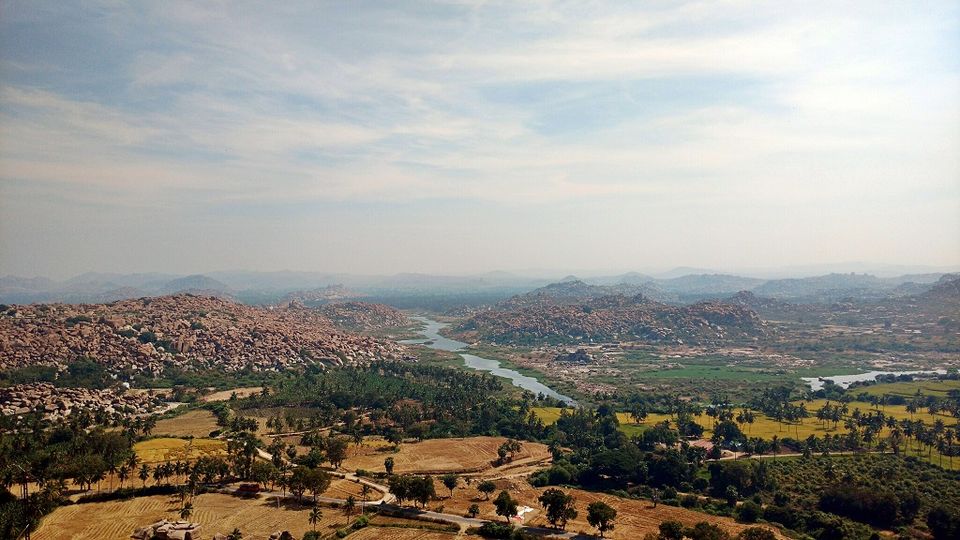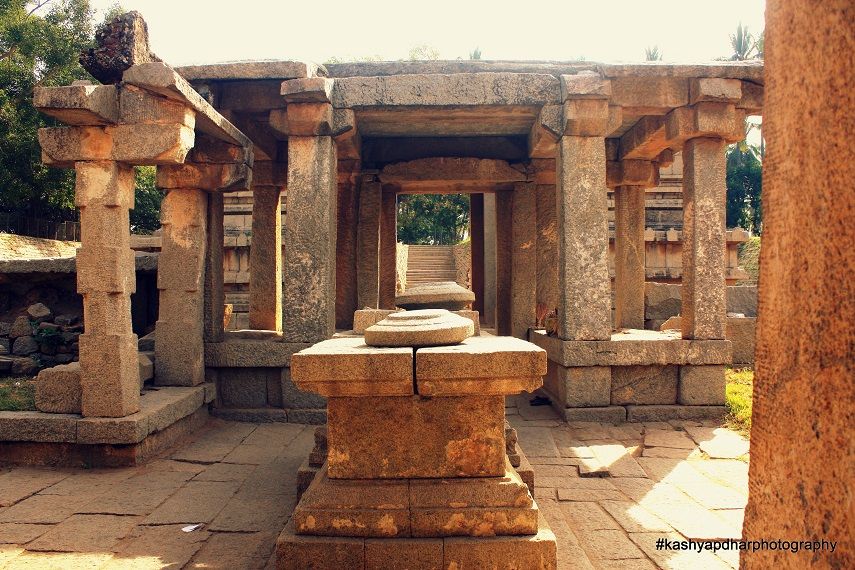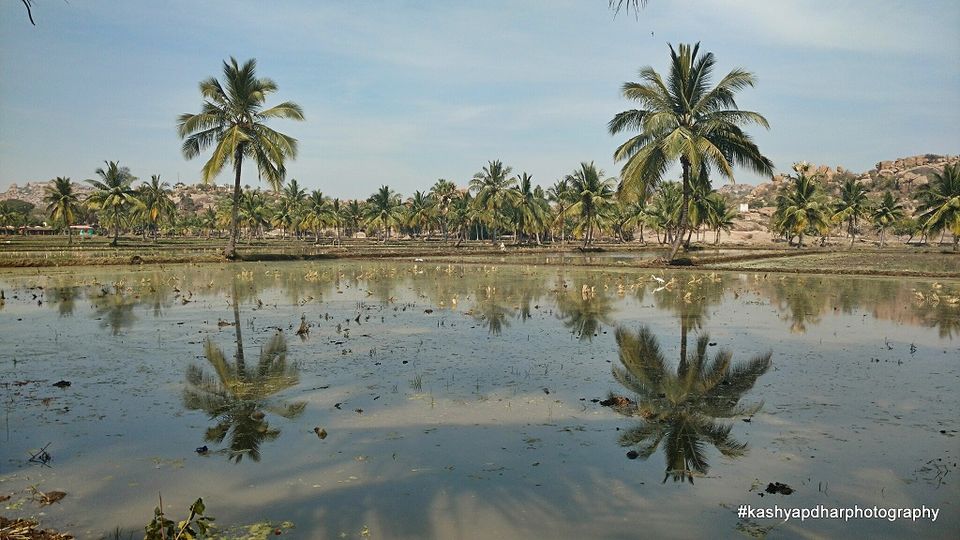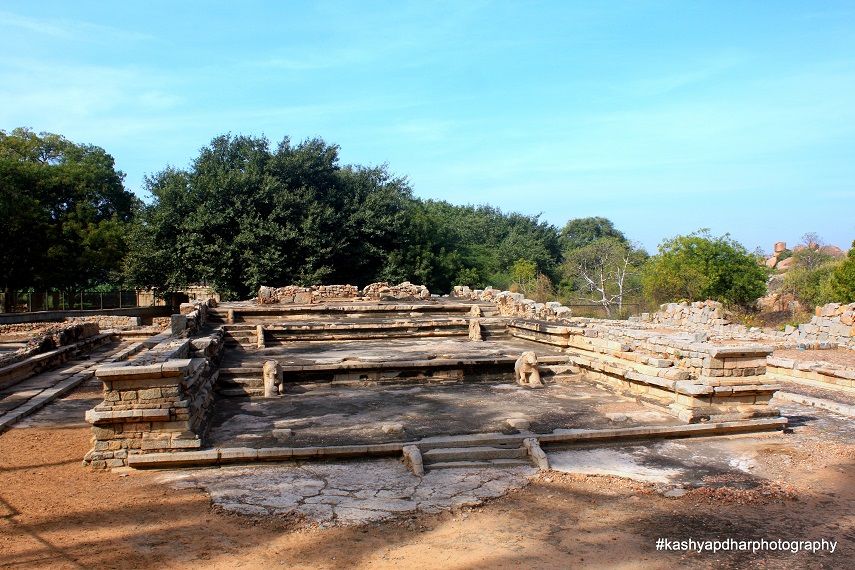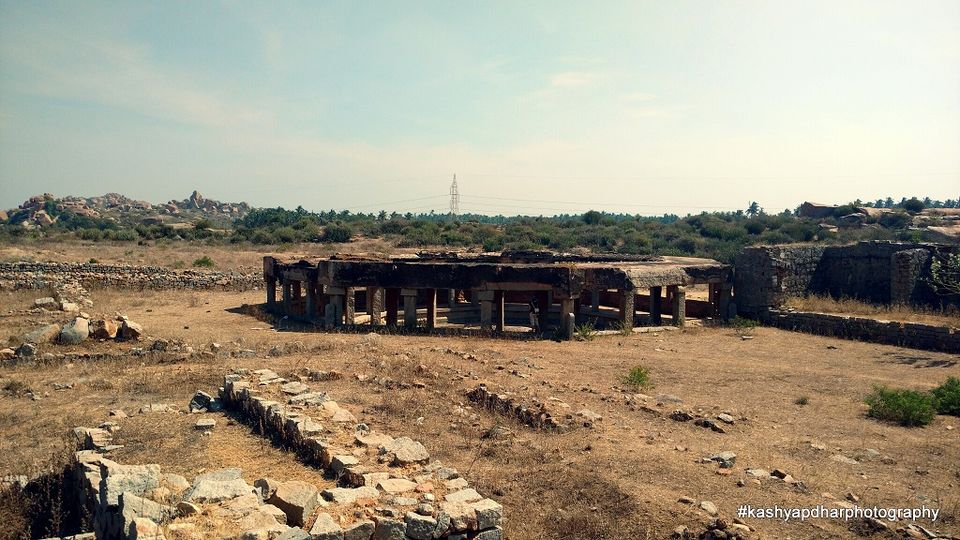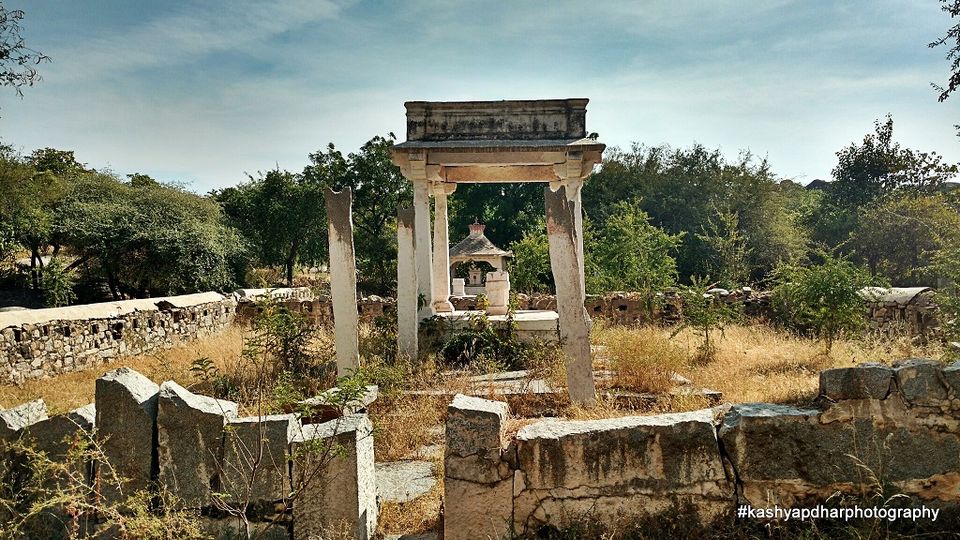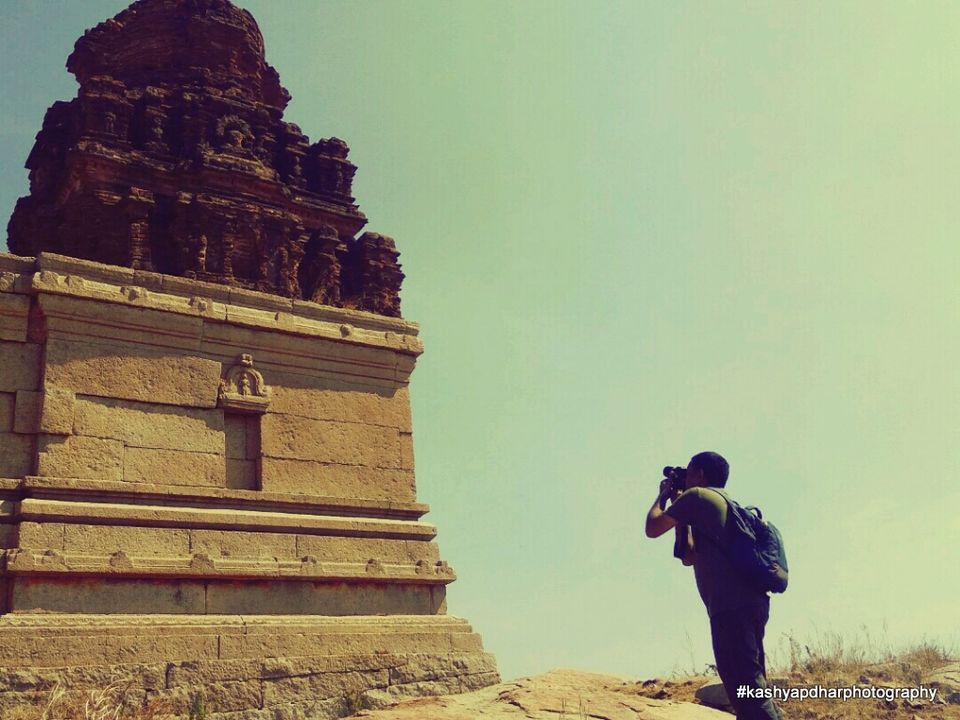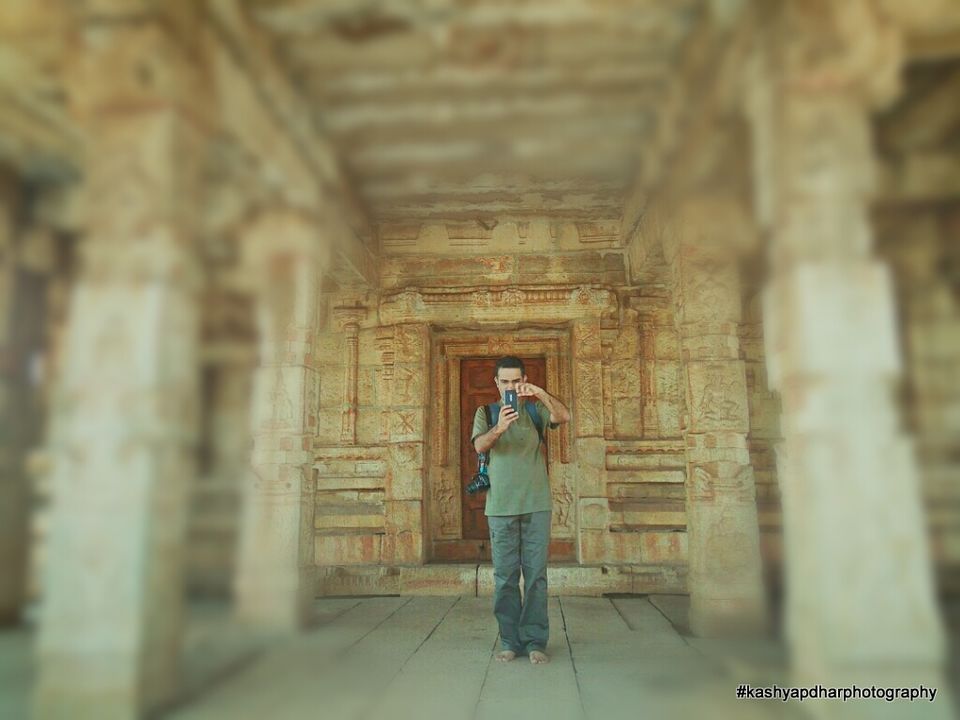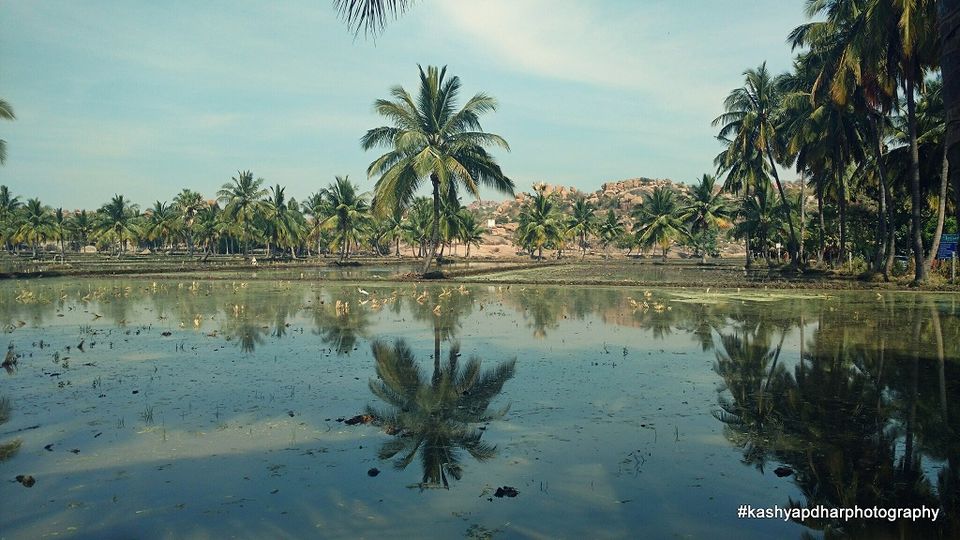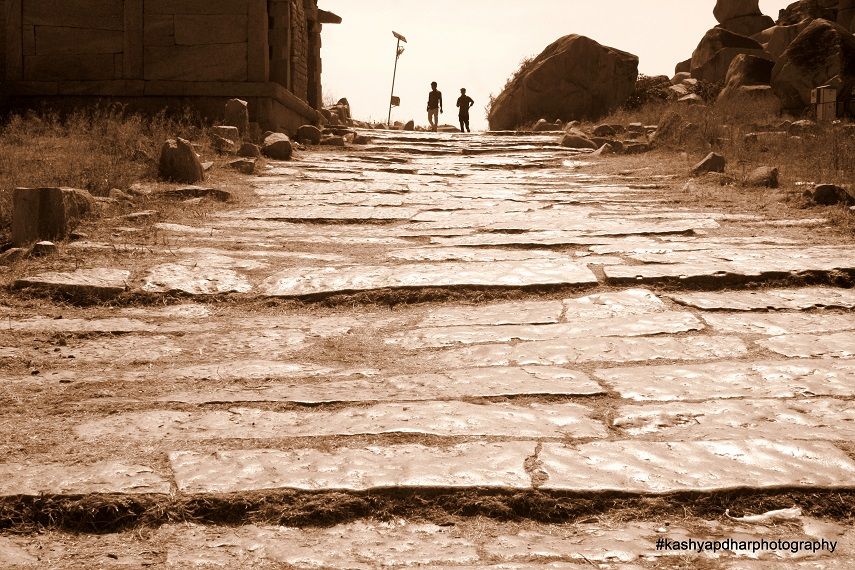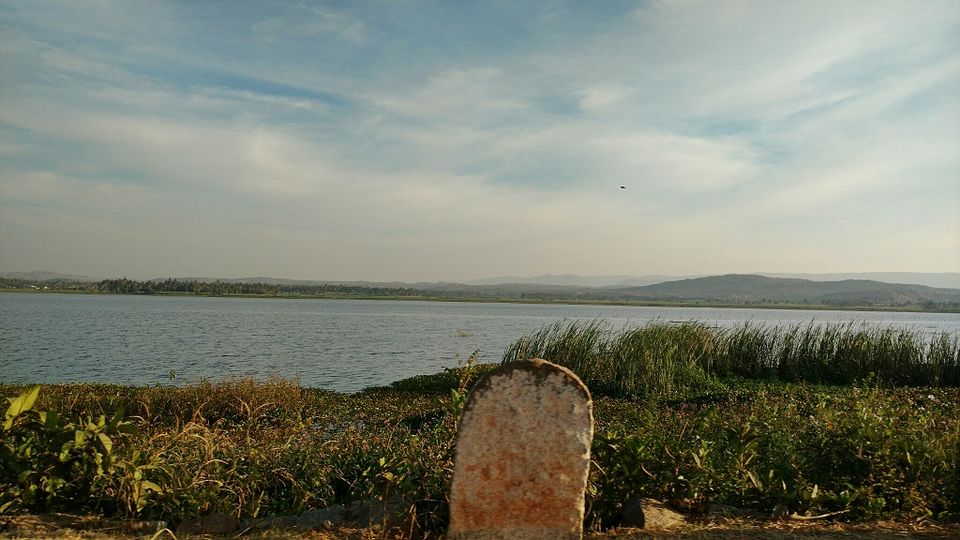 Total Cost / person:
Mumbai to Hospete (Bus fare) = 1150/-
Hospete to Kamlapur (Bus fare) = 24/- Rickshaw (250 to 300)
Kamlapur to Hampi (Bus fare) = 14/- Rickshaw (100 to 150)
Kamlapur to Hospete (Bus fare) = 24/- Rickshaw (250 to 300)
Hospete to Mumbai (Bus Fare) = 1050/-
KTDC hotel Mayura = 1435/- Per night 4 nights
Food = 350/- per session
Entry ticket = 30/-
Total cost 11,390/-
Bus requency is quite good.
How to reach Hampi
1. Hampi can be reached by car (own or rent)
2. Hampi can be reached by buses (state buses or volvo)
3. Hampi an be reached by air (Hubbali is nearest airport) from there taxi / bus needs to be done
Stay in Hampi
If one decides to stay in Hampi itself then there are two options to choose from, either on Virupaksha temple side stay or crossover the river and stay on the other side. Other side has some decent homestays and is very famous with foreigners who come for peaceful long time. Lot of Israeli's / Russians can be seen in Hampi. Stay in Hampi is very basic and for people who like to stay in AC rooms Kamlapur / Hospete would be good option. Electricity usually doesn't go off in Hampi.
Commute in Hampi
Cycle is best way. Moped's / Bikes are available on rent. These have to be returned the same day though. If one can negotiate you can get cycle for overnight as well. State run buses are available from Hospete to Hampi, Kamlapur to Hampi which charge minimal amount.
Things to keep in mind when in Hampi -
* Hampi is 85% open roof (in case someone is thinking they will get shade anywhere)
* Hampi is heritage site and hence litering, open defecation, defiguring is not permissible and should not be done
* Hampi is village of temples,still no restrictions on clothes (its advisable to wear decent clothes though)
* Hampi doesn't have big hotels, just homestays with basic amenities
* Hampi doesn't have street light facility
* Hampi may have network issues in certain patches
* Hampi is split by Tungabadra river and crossing it is possible with ferries (nominal charges)
* Hampi has entry tickets for Vitthal temple complex and Royal complex which can be used at both places if visiting same
day
* Hampi has many tours available which complete the entire hampi in a day. Not advisable if one wants to understand and
spend quality time. Rickshaw guys will also serve as tour operators
* Hampi has water in abundance, prefer bottled water though
* Hampi has cycles, mopeds, bikes on rent which need to be returned same day. Some owners may provide for overnight at no
extra charges
* Hampi has rickshaw facility which is very costly
* Lot of water, sunscreen, head protection, hand protection, walking stick, camera with battery, cash in hand (no atms)
* Last but not least prepare to sweat out and be tanned
Doing this trip made me feel happy and relaxed. It showed me the richness India had once upon a time in terms of architecture, literature, arts. Hampi is truly a gem of a place if one wants to spend time reading the walls, gazing blue clear skies, endorsing one self in hippie culture, cycle through fields, watch beautiful sunrise and sunsets along with immersing oneself in spiritual enclosure of the different temples.