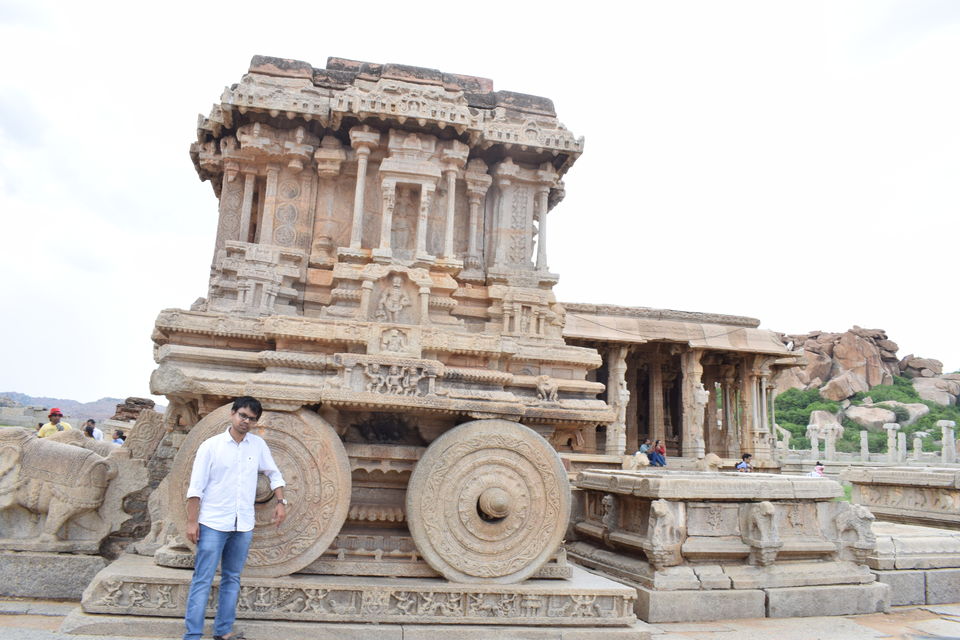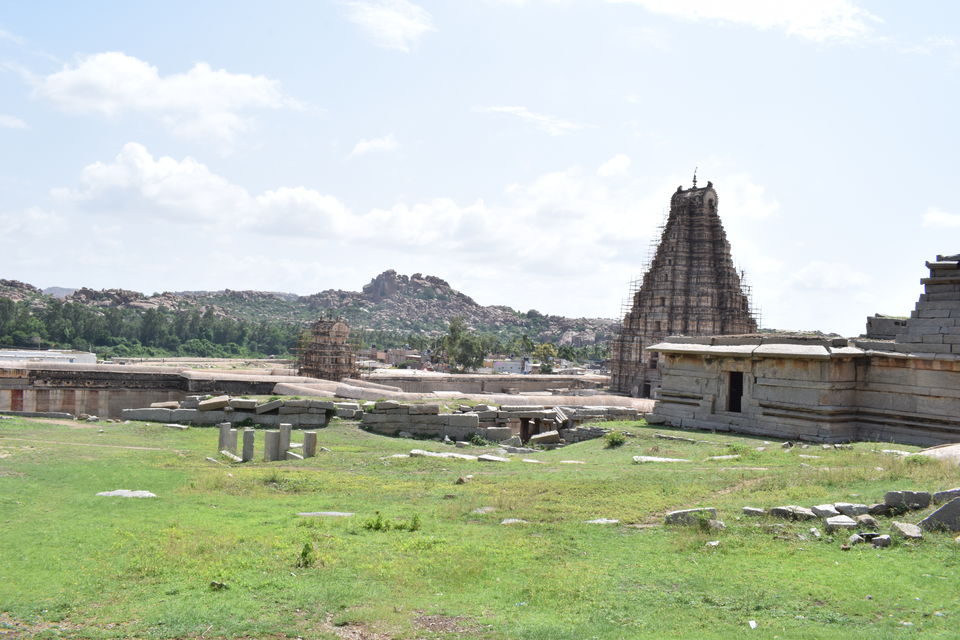 Hampi, located within the ruins of the city of Vijayanagara, the former capital of the Vijayanagara Empire.. One of the greatest empire in south India which stopped Imperial Mughals and Delhi Sultan to reach south. Hampi holds significance in Ramayana. Dandaka forest mentioned in Ramayana also refers to this place.
How to reach:
Air:
The nearest airport is at Hubli, 143km away from Hampi
Train:
The nearest railway station is Hospet Junction (IR station code: HPT), 13km away. From Bangalore Hampi express is available daily at 10 PM which starts from SBC.
By Car:
Bangalore: 350 Kms, route i will not write because Google maps are better than any writing.
Hyderabad: 360 Kms
Stay:
Stay in Hampi is challenging as there are no good lodging facility. Few guest houses are available, but they are quite expensive compare to better accommodation in Hospet. Many tourists visit Hampi between Oct – Jan so if you're travelling other than this period no need to book any guest house in advance. You can visit the place and check the room which is available, bargain it and take the room. Don't go with the images provided in websites. It will be way different than reality. If you're travelling to Hampi by car or bike, then better to look accommodation in Hospet which is 12kms away from Hampi. It takes 20 mins to reach Hampi and lodging is cheaper there.
They are not basic amenities in Hampi like ATM's, Medical facilities not even medical shop. Food is also bit challenging. Breakfast will be available in small road side shops. There are 2-3 hotels which provide mostly continental or north Indian dishes lunch and dinner. They are bit expensive.
To explore Hampi best way is by bicycle or bike. If you're travelling with family, then you can hire Auto. They will take to all important sites for full day they will charge for 1000-1200. Whatever mode you choose, it requires significant amount of walk to explore the ruins. It is the best way to explore; every rock has its own story to tell.
Hemkunta Hills:
Hemakunta hills is the major attraction in Hampi. Best place to visit at sunrise or sunset timings. This complex holds around 24 monuments and many ruins. This is situated next to Virupaksha temple. We can get a glimpse of grand Virupaksha temple from the hill. Take your own time to explore the hill completely which takes around 2 hours. Sasive kalu (mustard seed) Ganesha welcomes you to the site.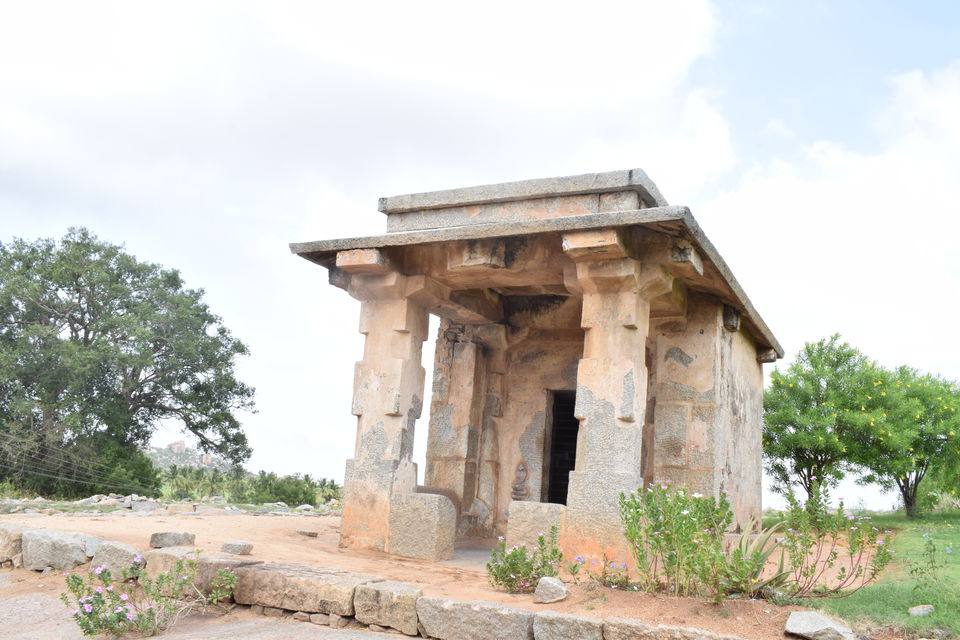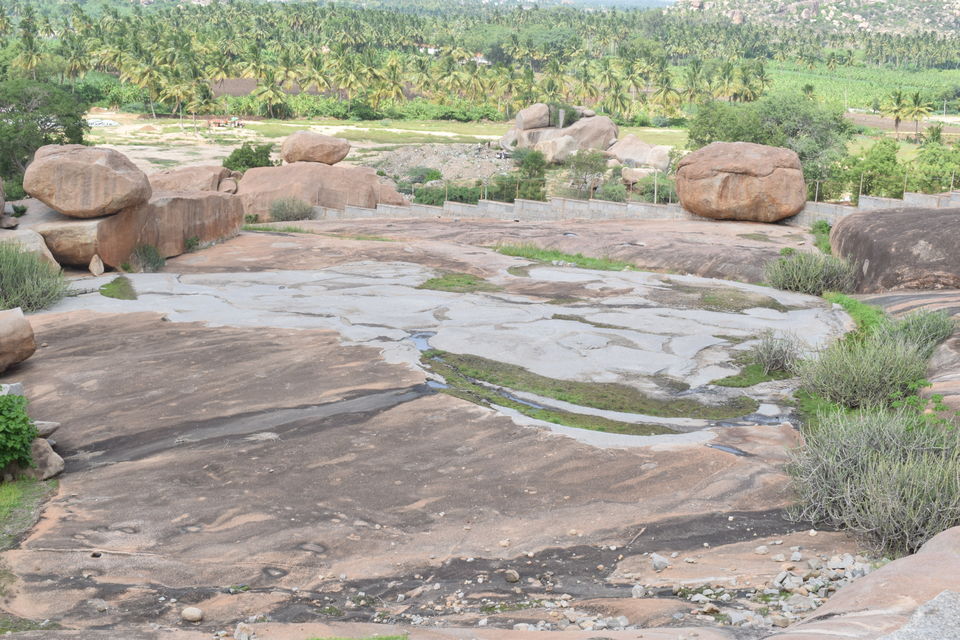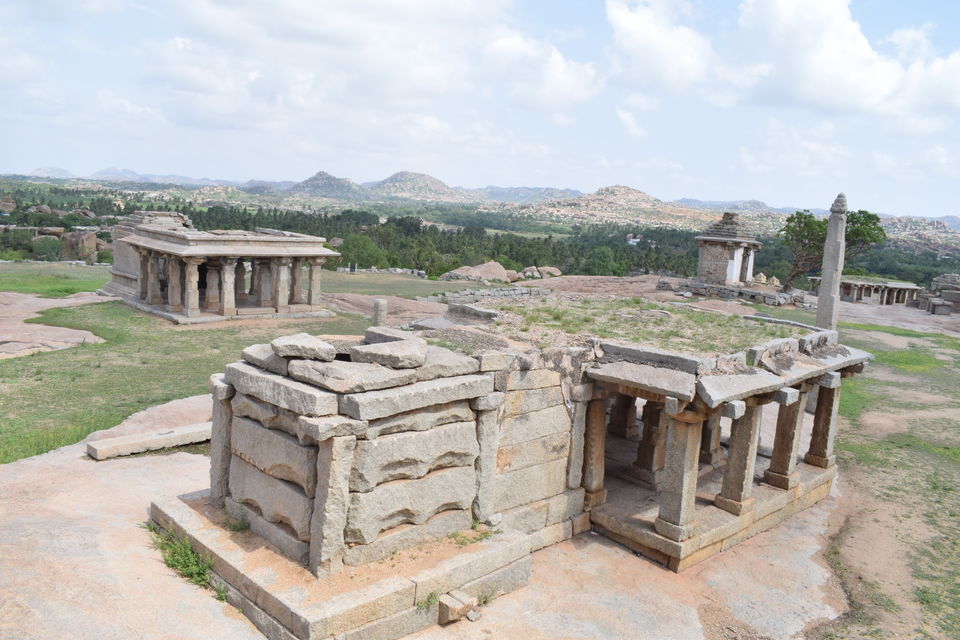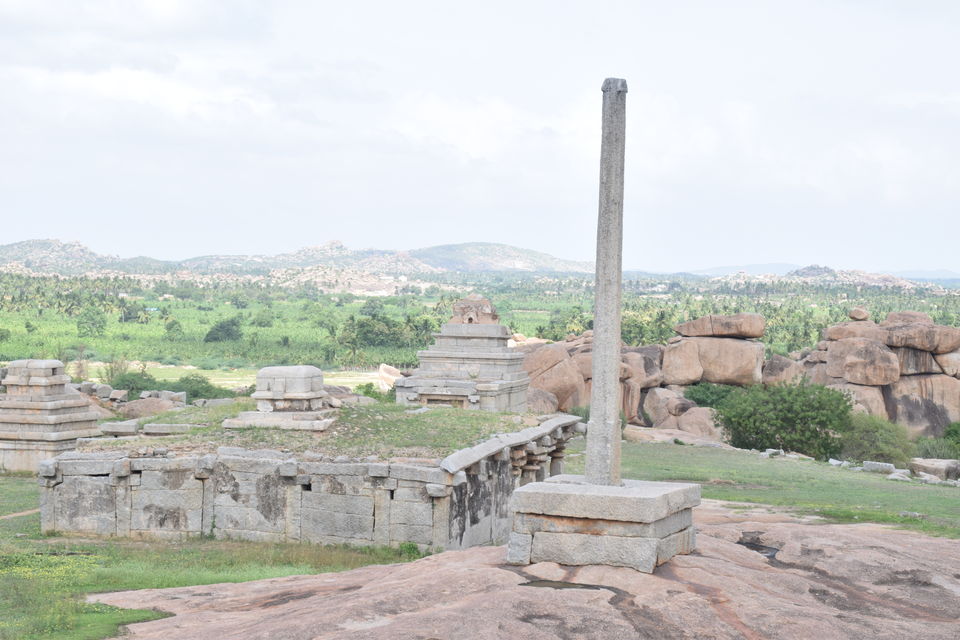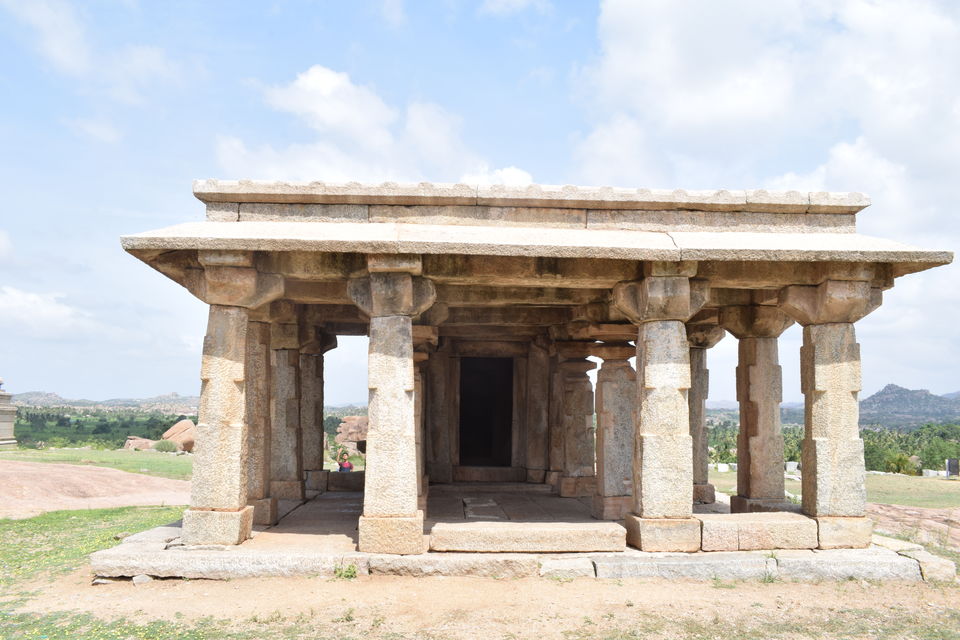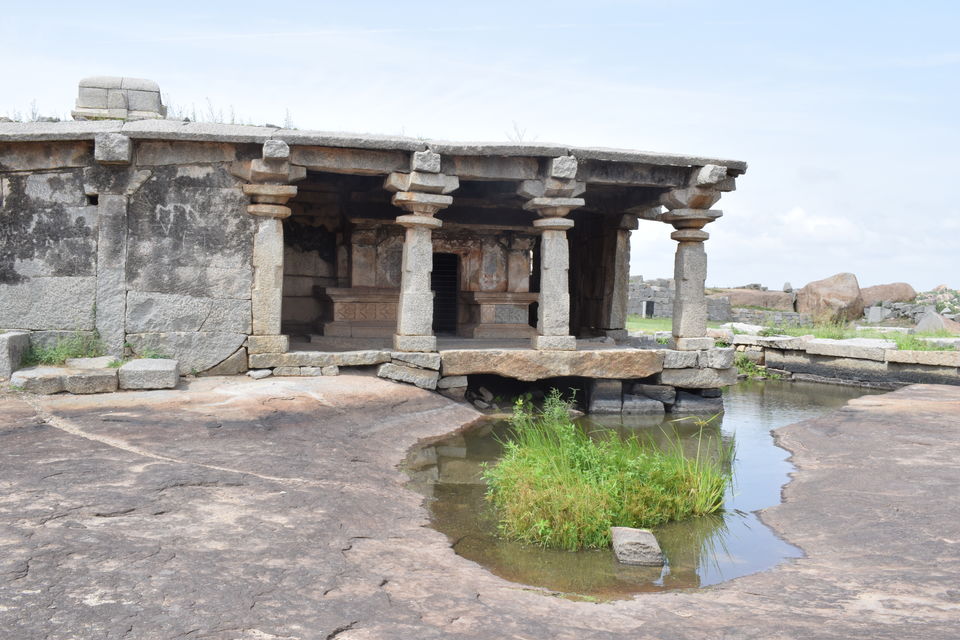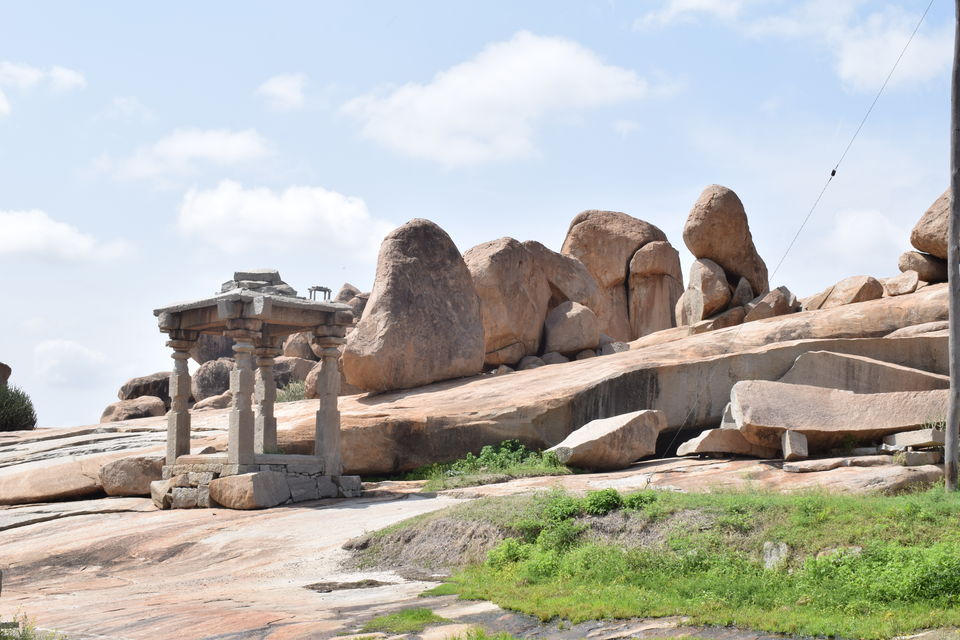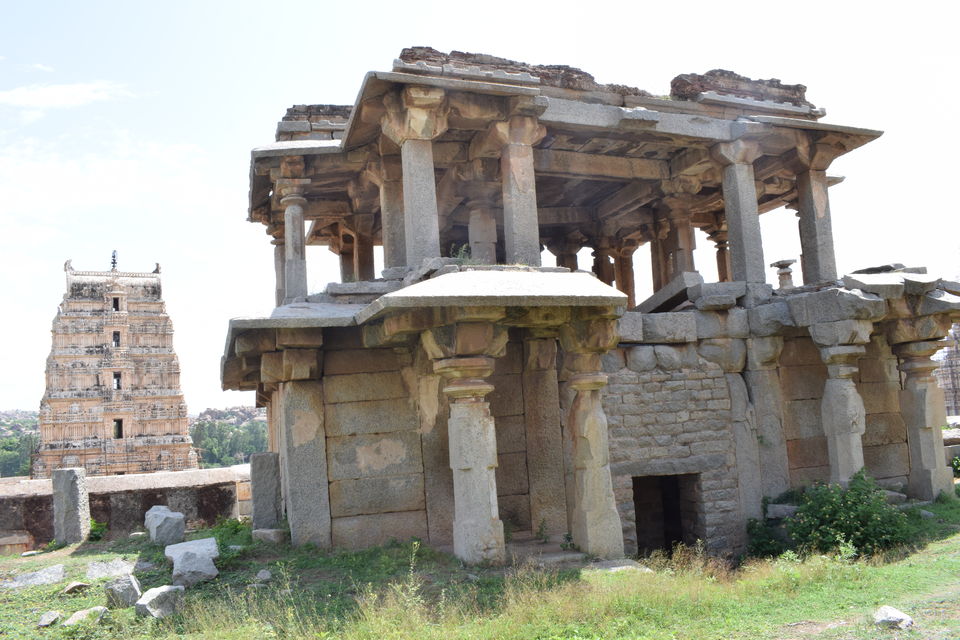 Virupaksha temple:
Hampi visit will not complete if you don't visit grand Virupaksha temple. There are no deities in all temples, only ruins and each site are worth visiting. But this temple has deity in the form of Virupaksha (a form of Lord Shiva) the sight of Virupaksha is worth visiting. More than temple structure, deity has attracted me here and if you are interested in knowing rise and fall of Vijayanagar empire don't forget to purchase "A Forgotten Empire (Vijayanagar) by Robert Swell".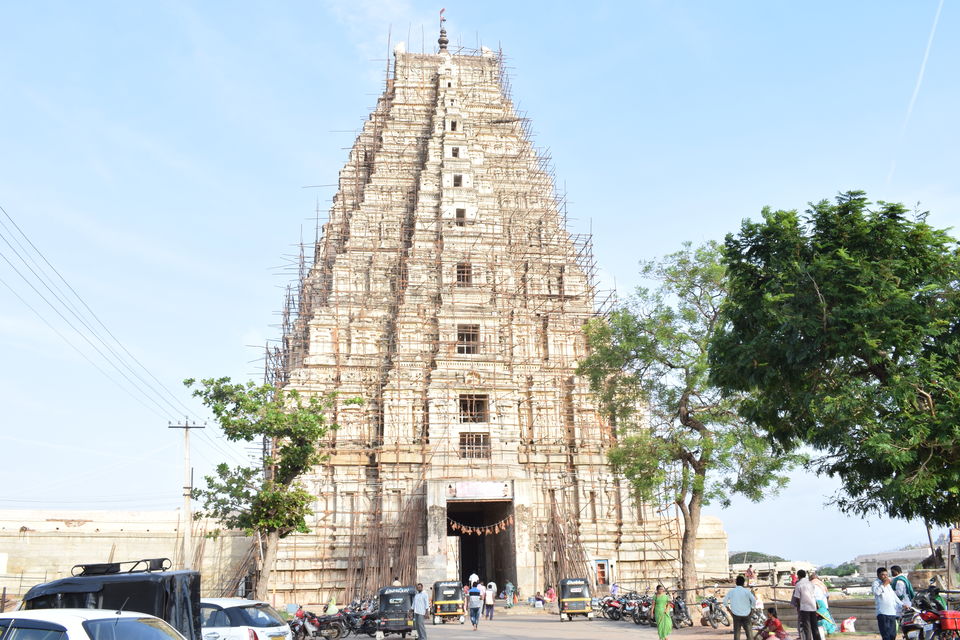 Vittala temple Complex:
Second best site after Hemakunta hills is Vittala temple complex. Private vehicles are not allowed till the temple. You have to park 1kms far and take electric vehicle arranged by temple authorities. This temple hosts musical pillars, it is said that this pillar used to give music which can be heard 500 m away. But its restricted now. This temple also hosts wooden chariot which is the symbol of Karnataka tourism and now on backside 50/- currency denomination issued by RBI.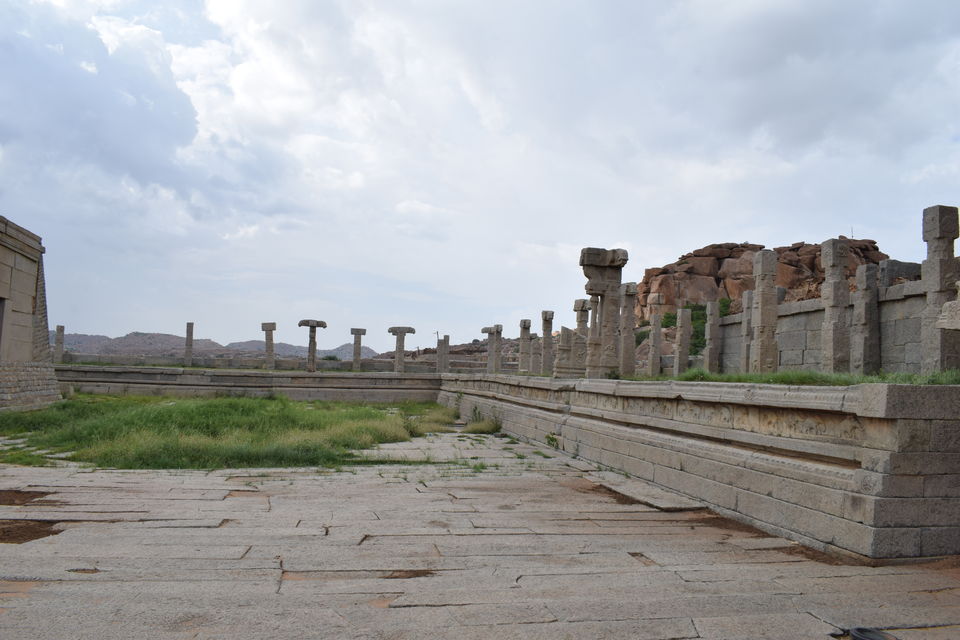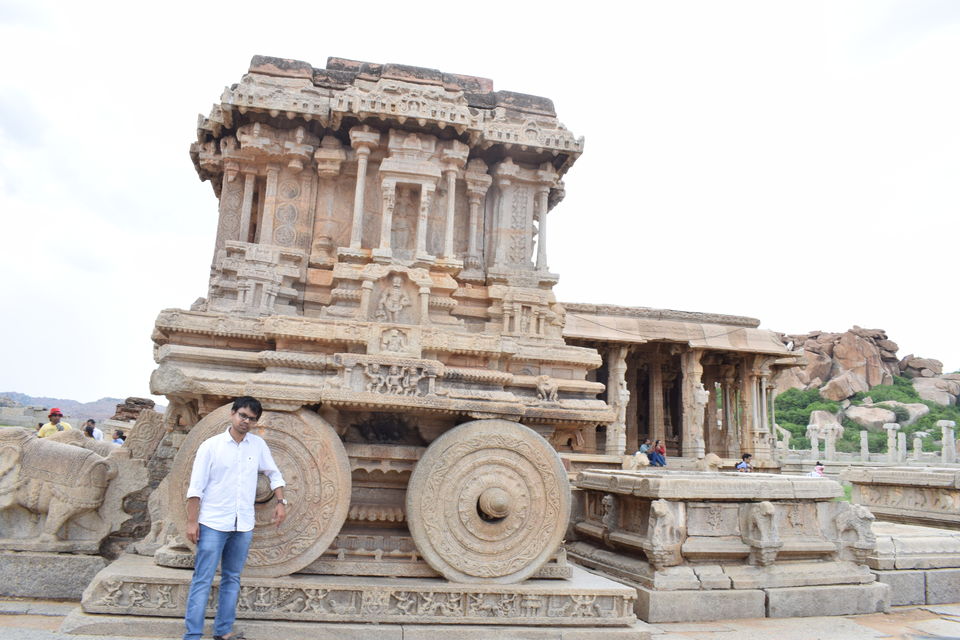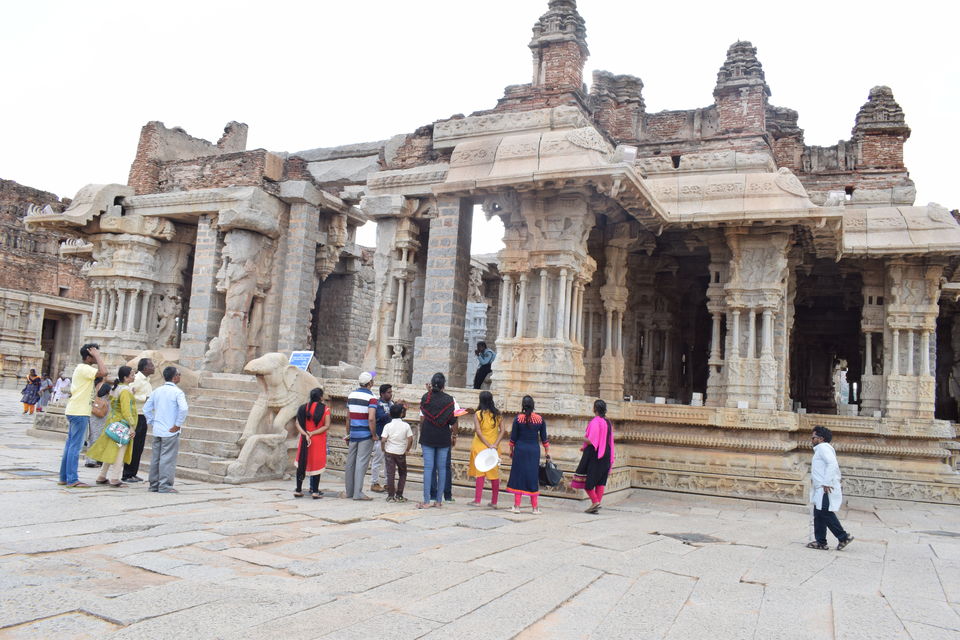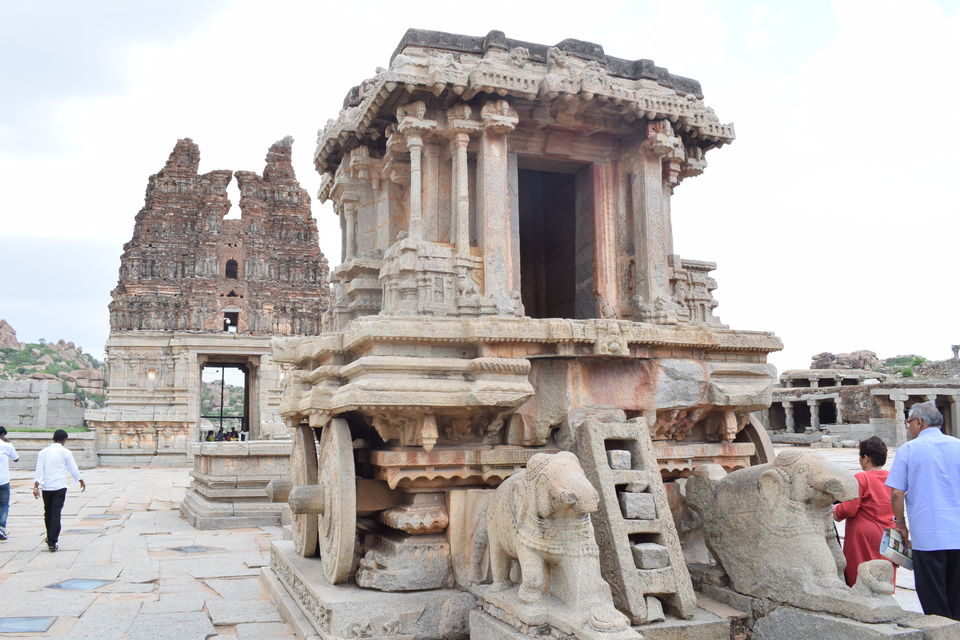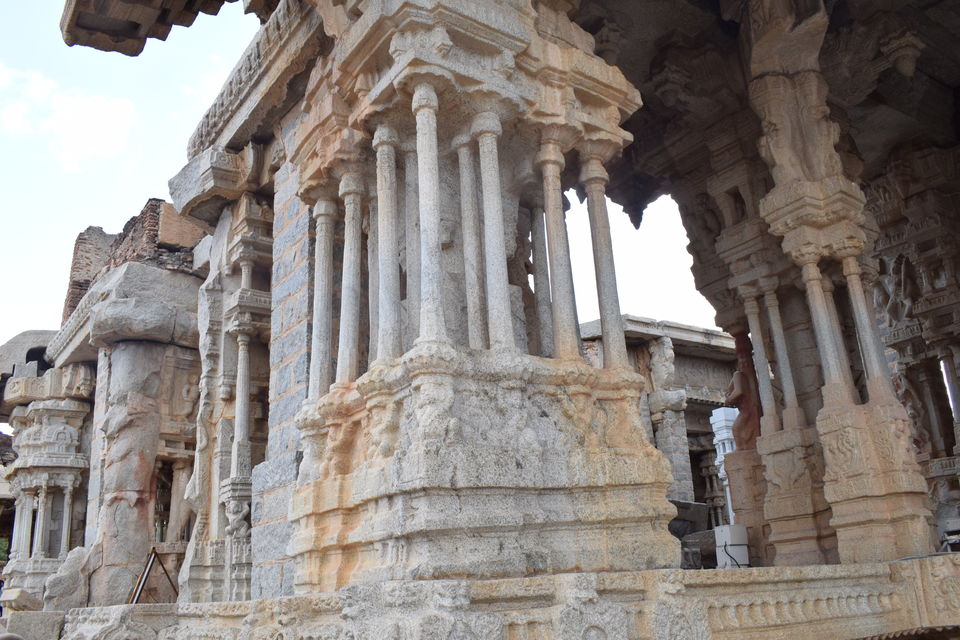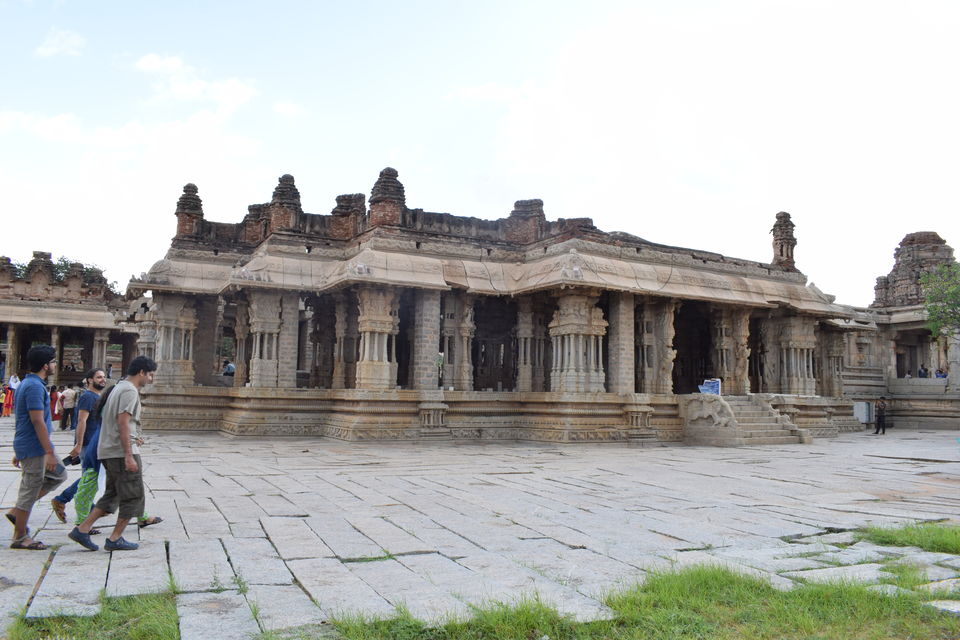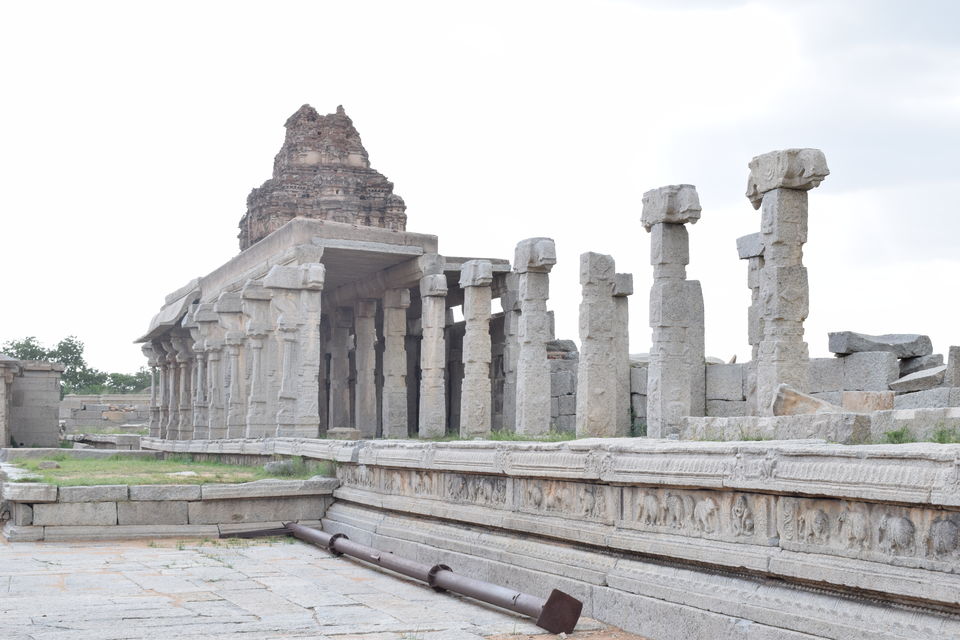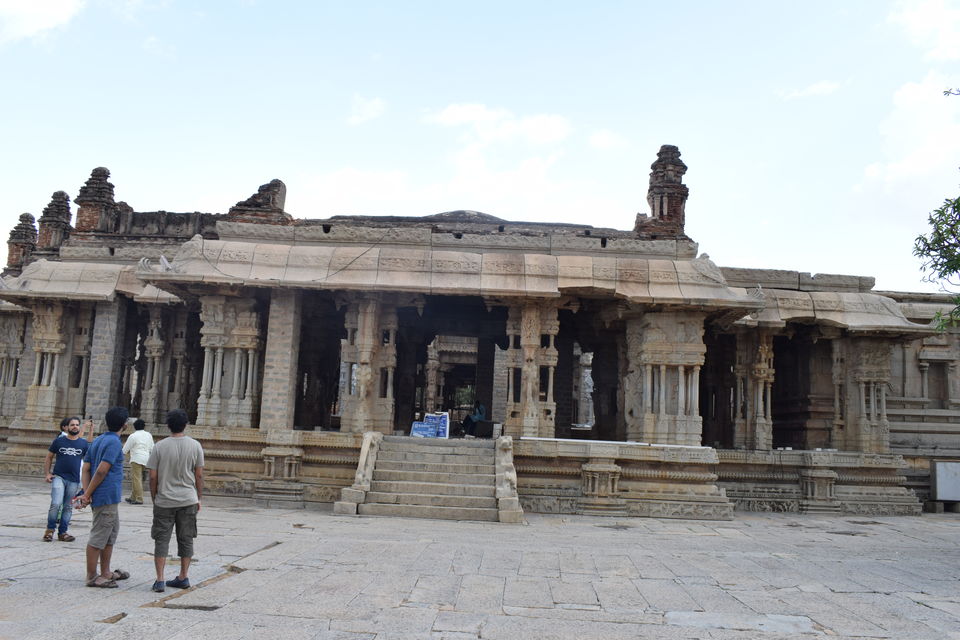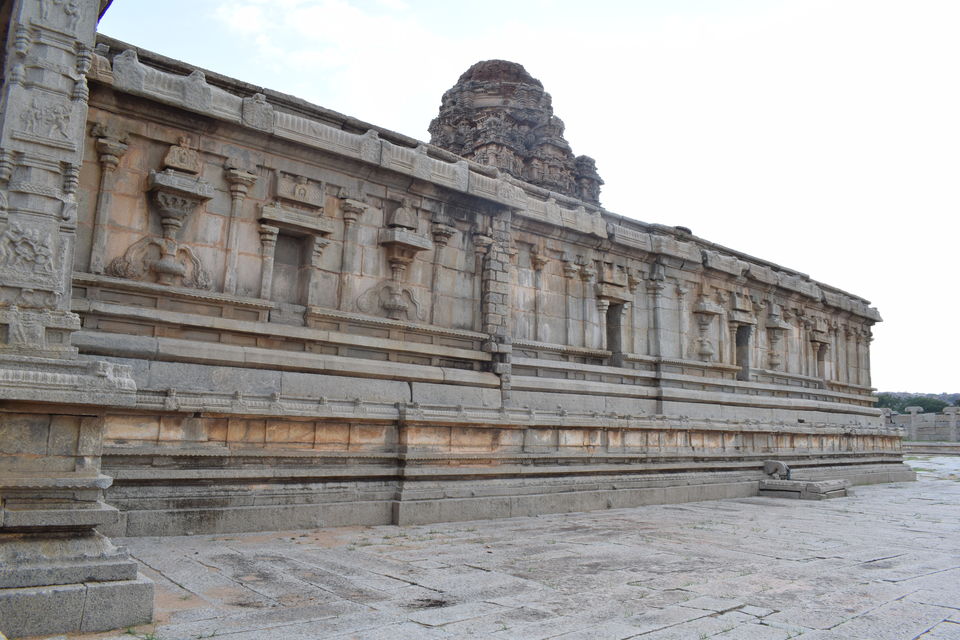 Krishna Temple:
This temple is major attraction, this temple enjoyed its peak at Sri Krishnadevaraya time. Opposite of this temple there lies a bazaar. Sri Krishandevaraya used to see the bazaar from this temple. This temple has a stage where King to enjoy dance by women in his leisure time.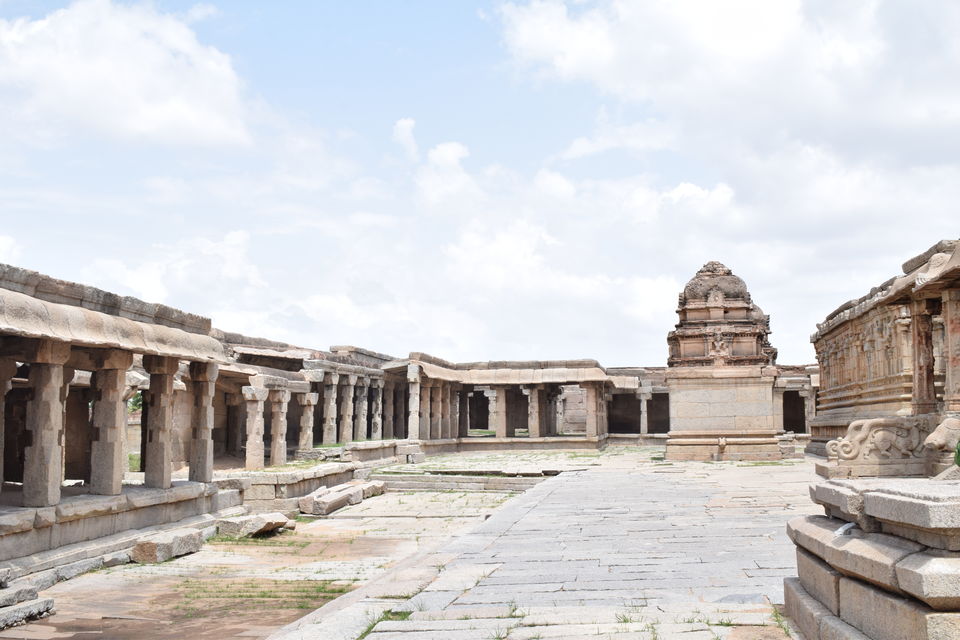 Other important places to visit
Ugra Narasimha Statue: is built by Sri Krishnadevaraya around 500 years back.
ShivLinga: Very big ShivLinga
Kadlekai Ganesha: One more big Ganesha statue.
Monolith bull: Huge bull statue near Mantaga hill.
Hazare Rama temple
Lotus mahal
Stepped Tank
Elephant Stables
Dasara Dibba
Underground Temple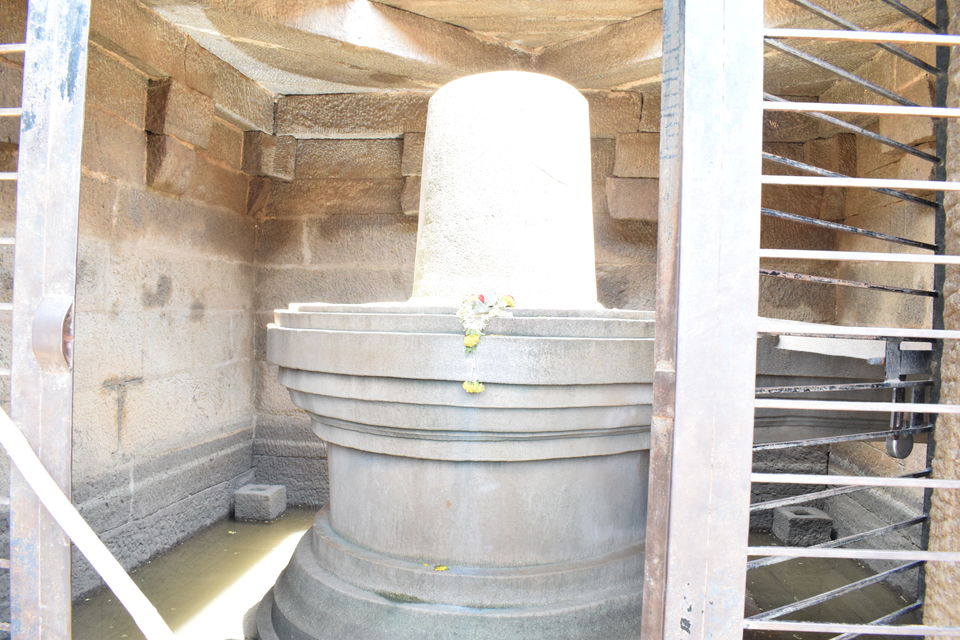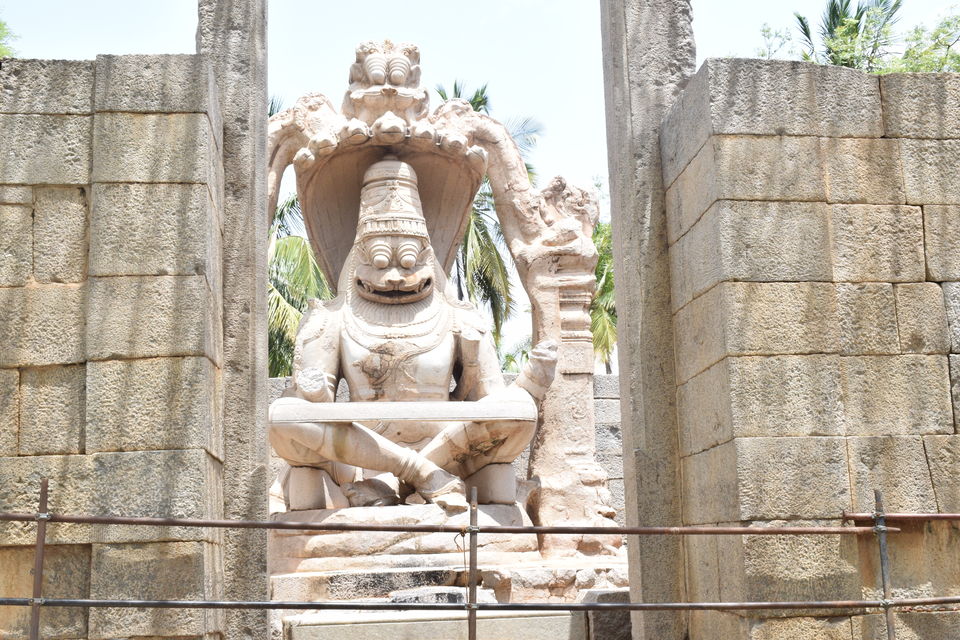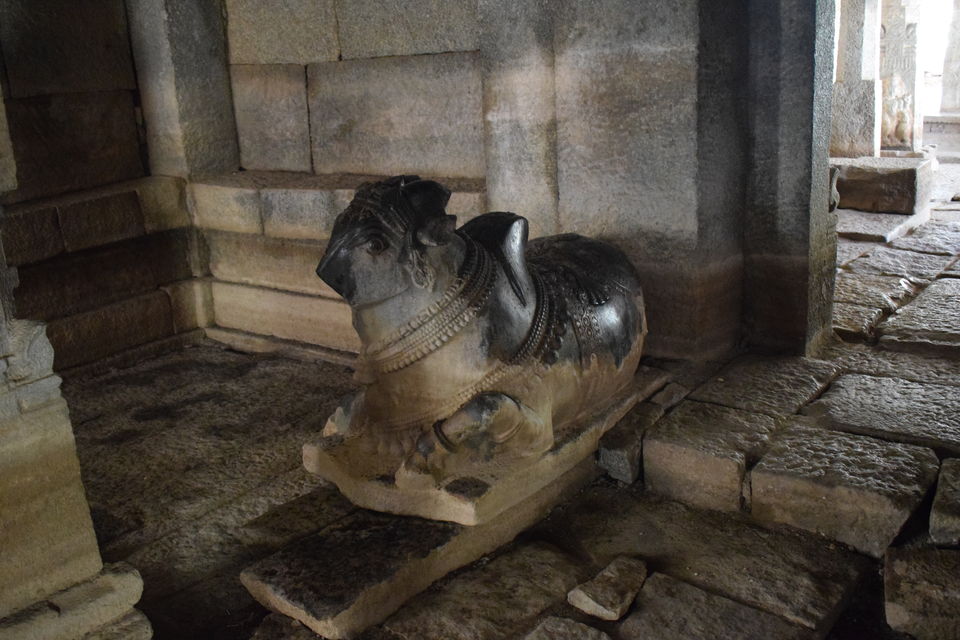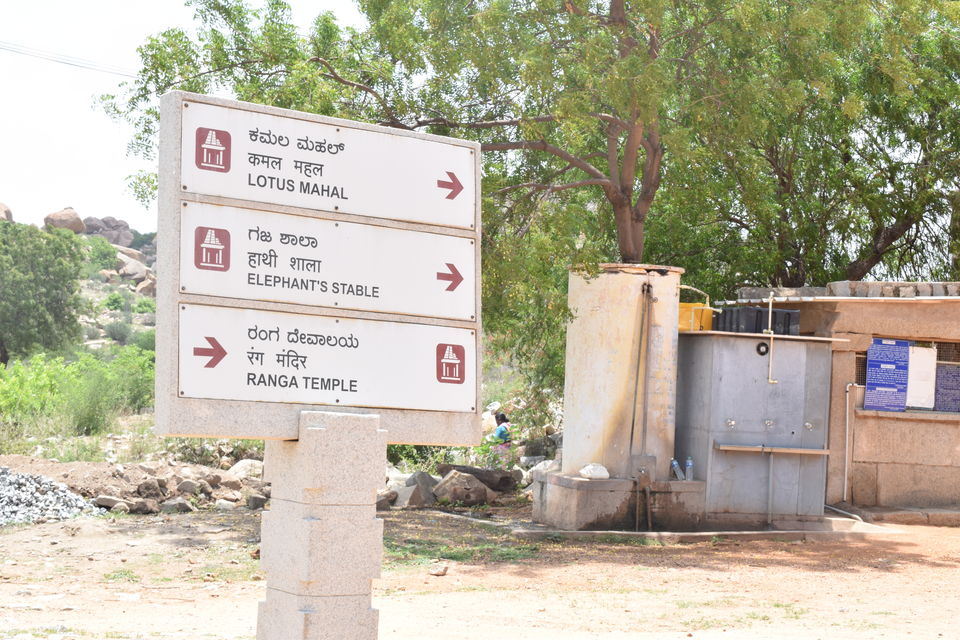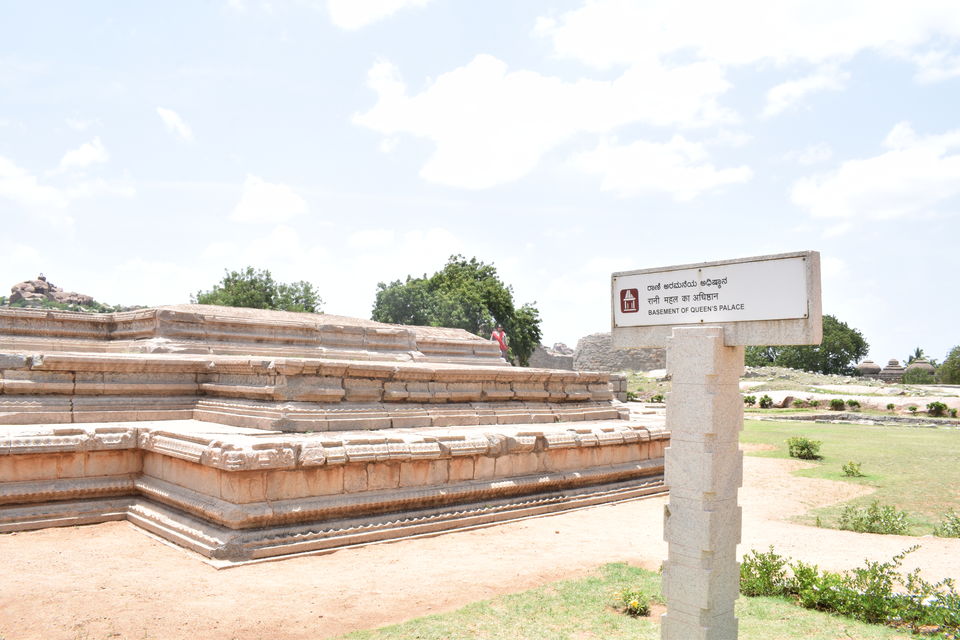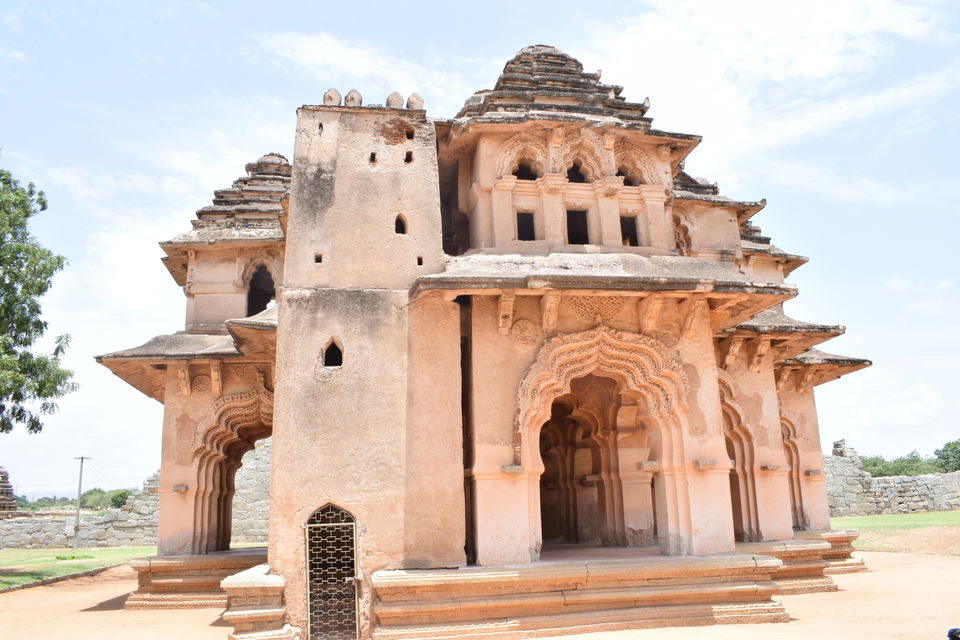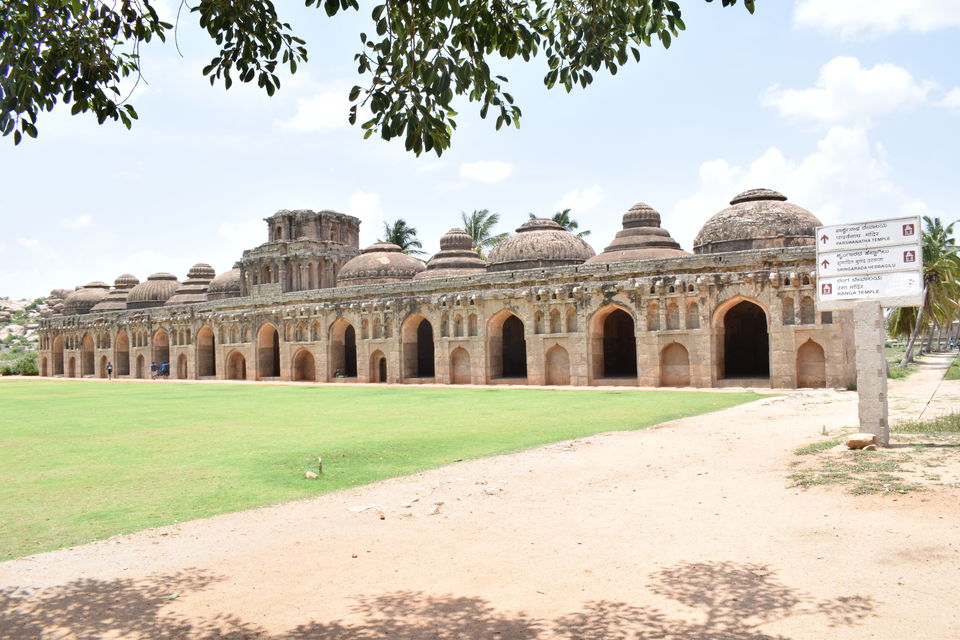 Matanga Hill:
Best time to visit is at sunrise or sunset. We must climb the hill which takes 15-20 mins. It is believed that in olden days, Matanga rishi used to stay here. On top of the hill very old temple is located. It is bit challenging for old people or anyone suffering from knee pains to climb the hill. From the top of the hill we can see magnificent Hampi and you will never regret climbing the hill. My best bet is sunrise. You can start climbing at 5.20 AM and reach on top of the hill by 5.40 AM.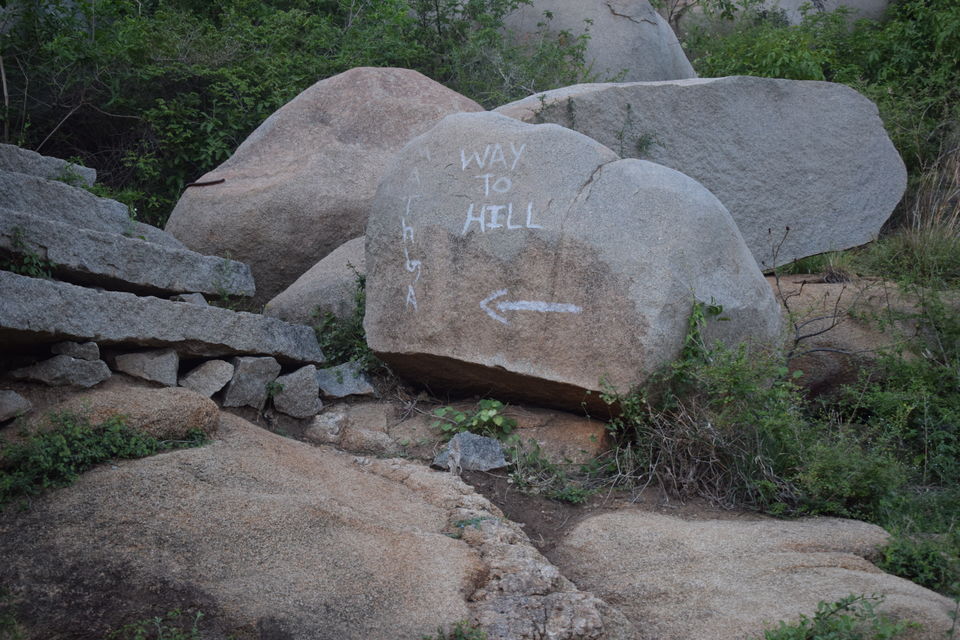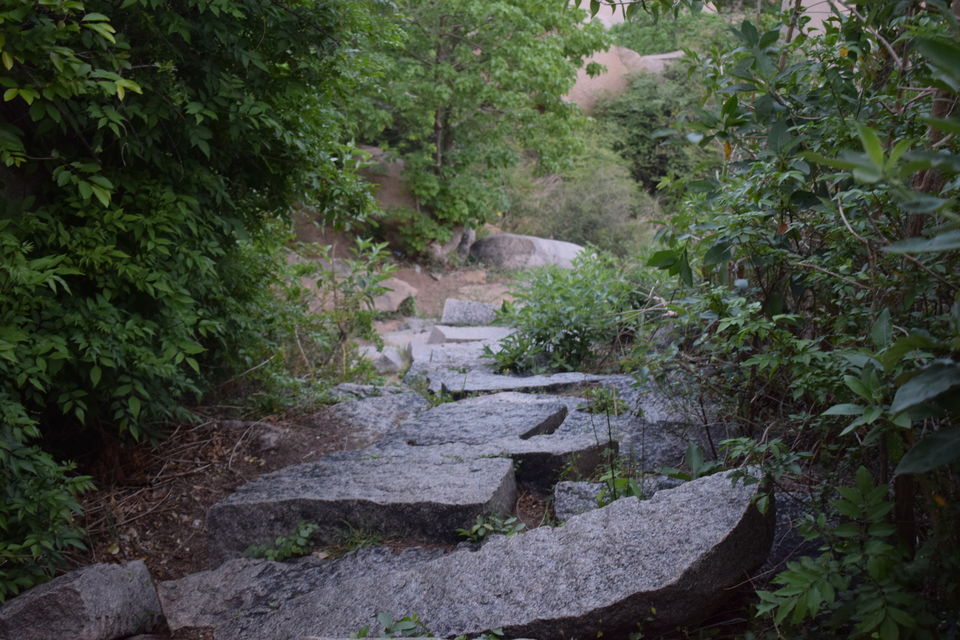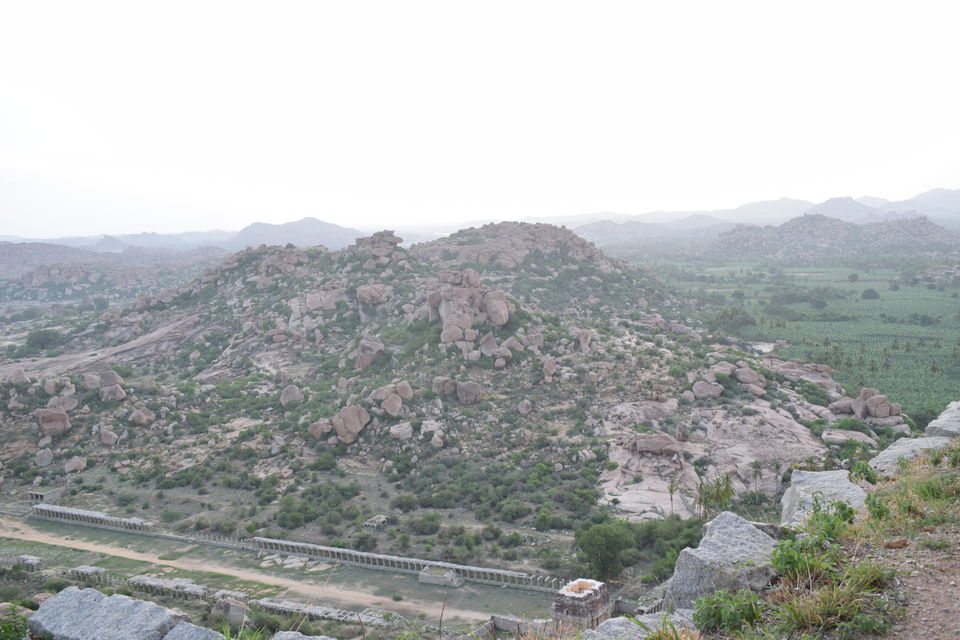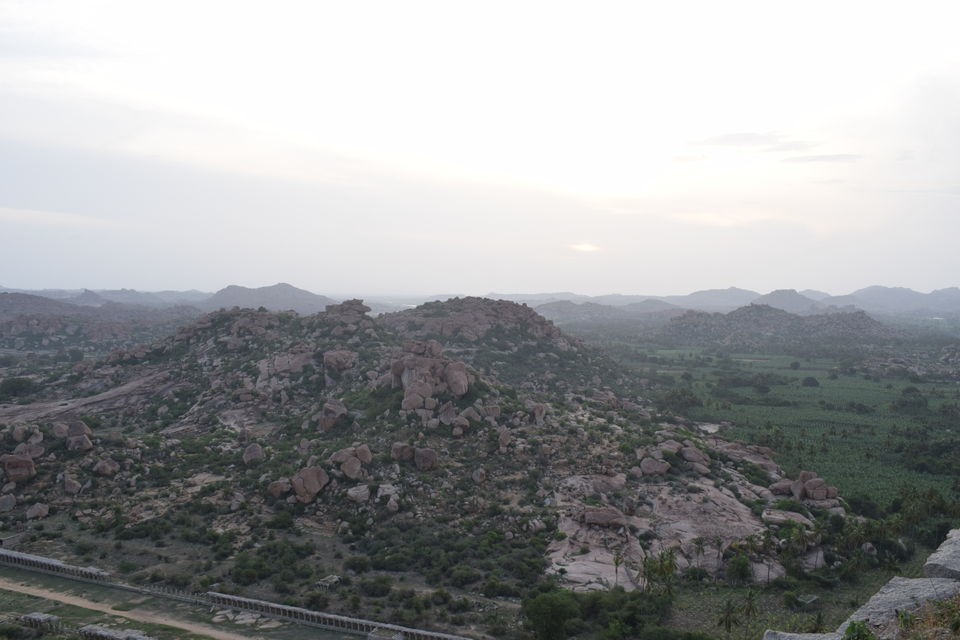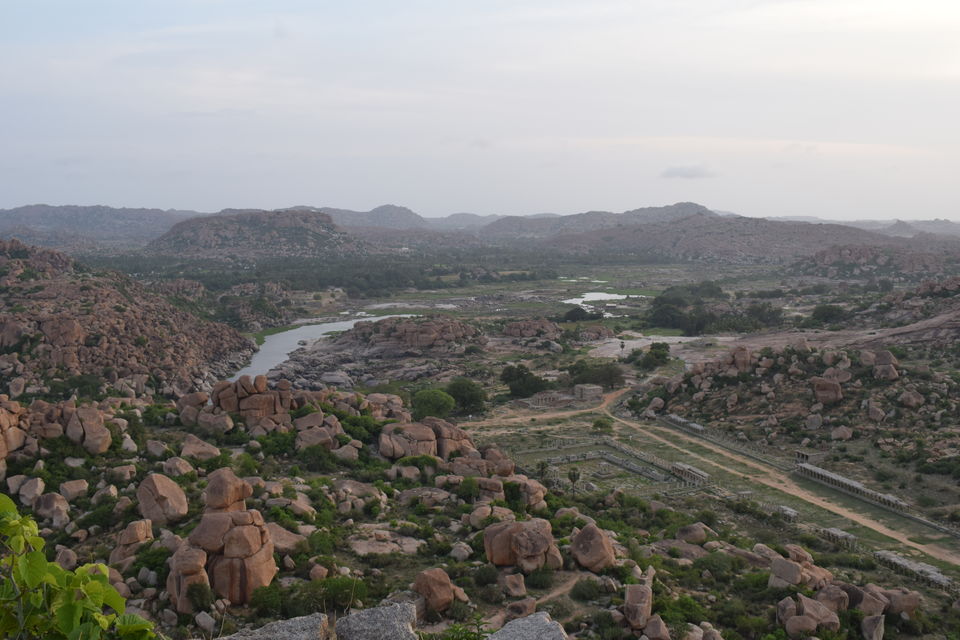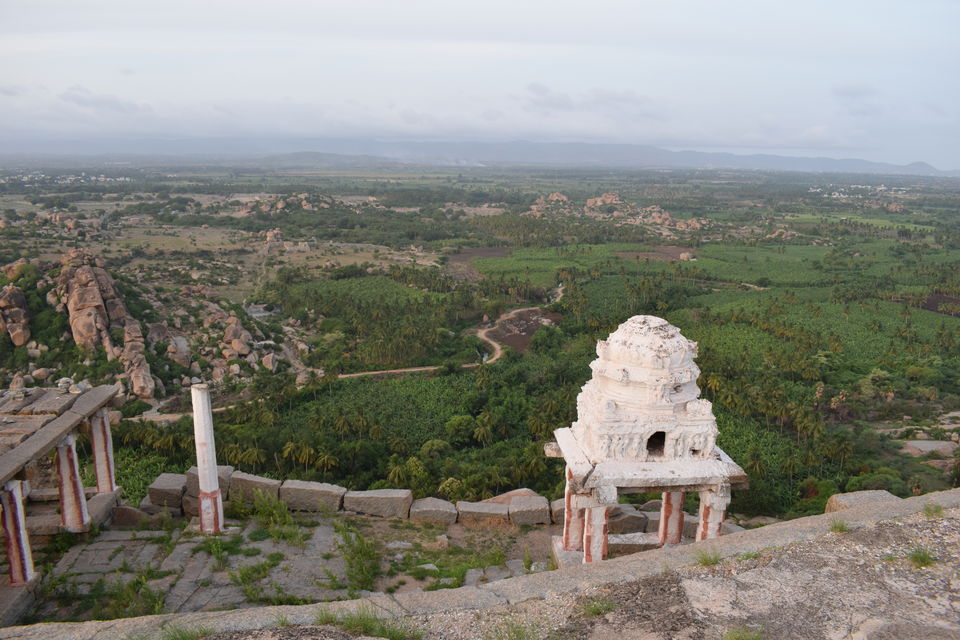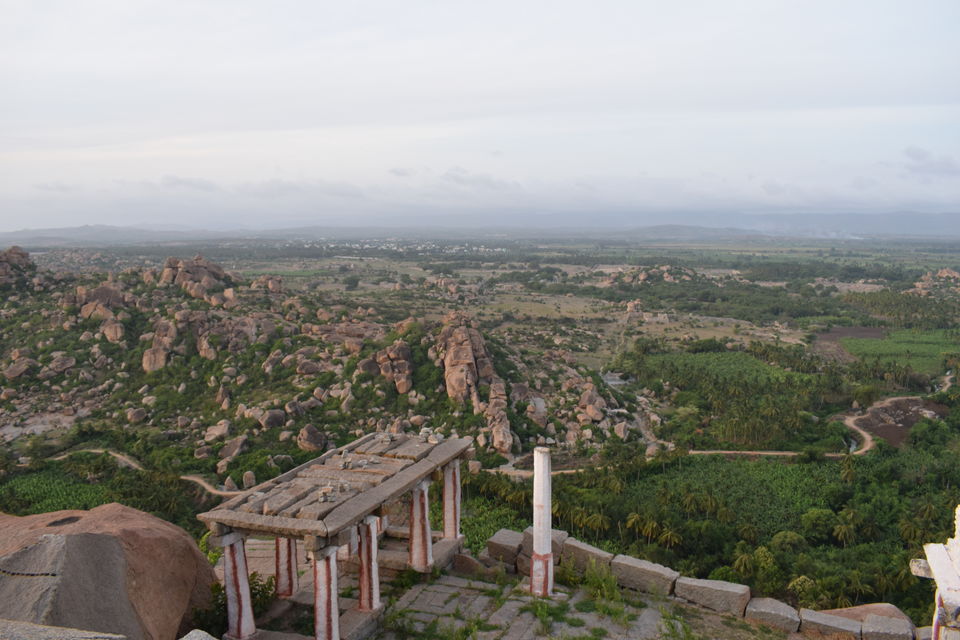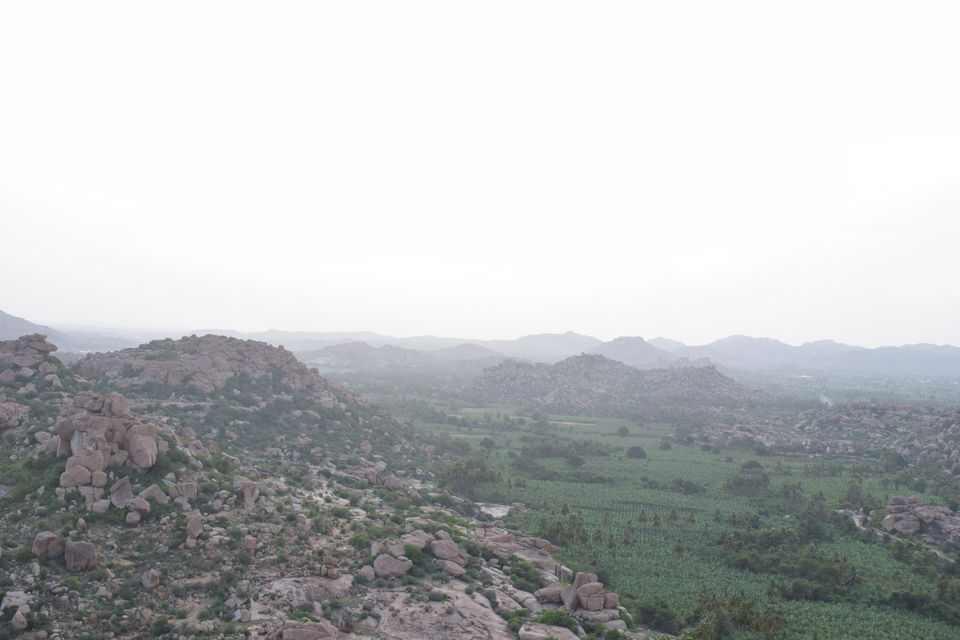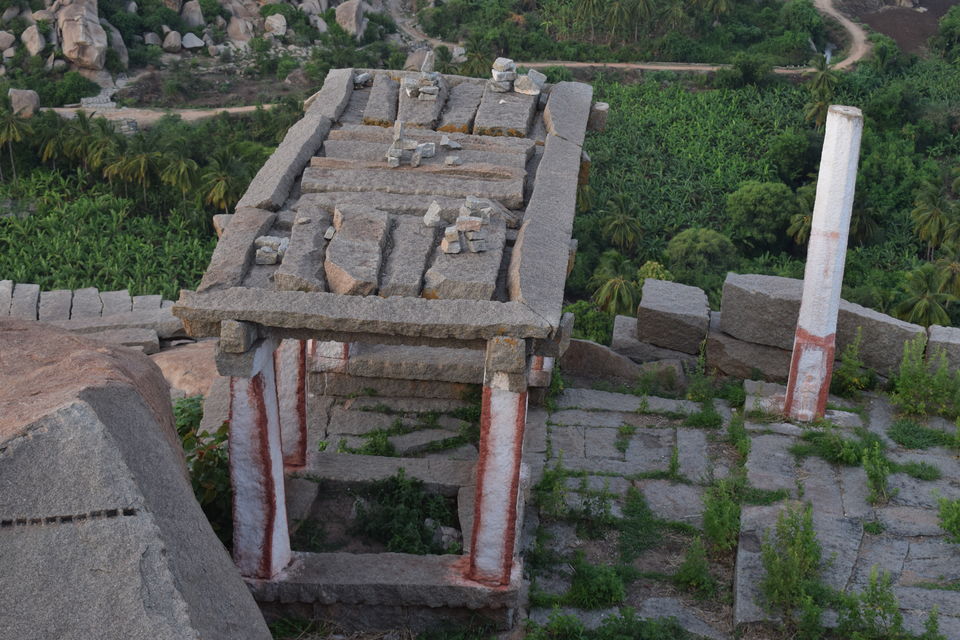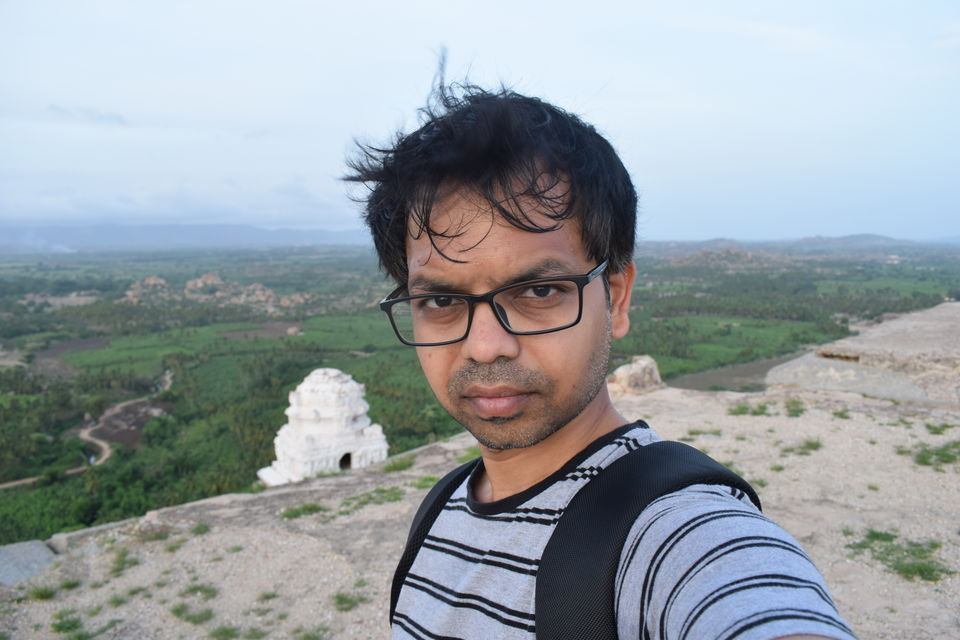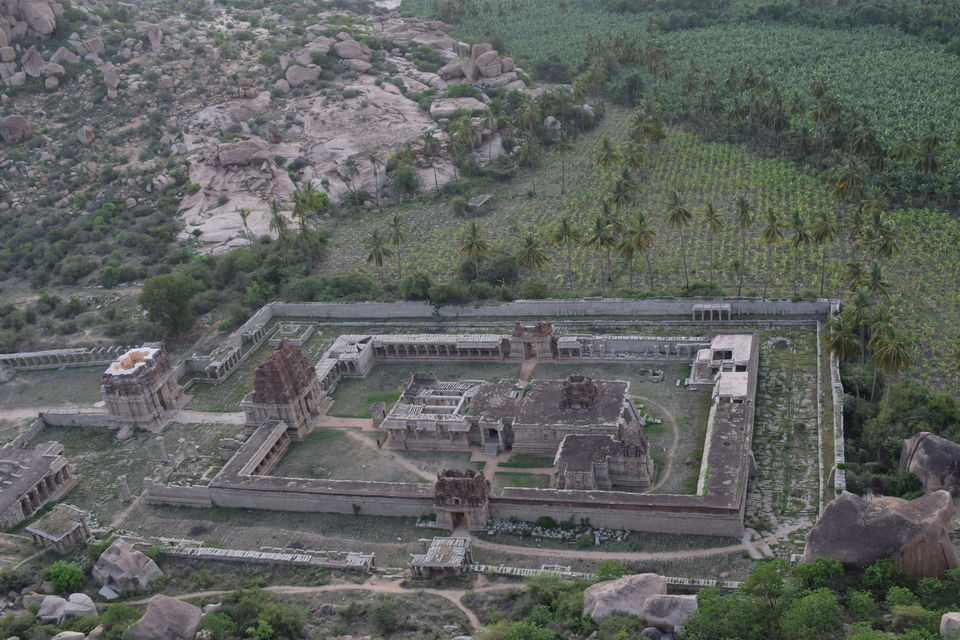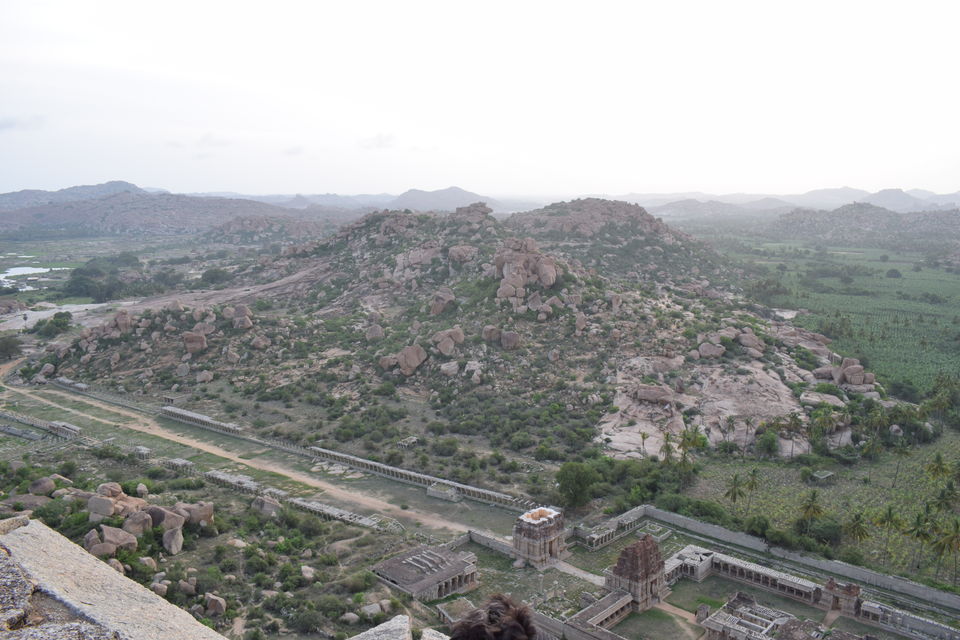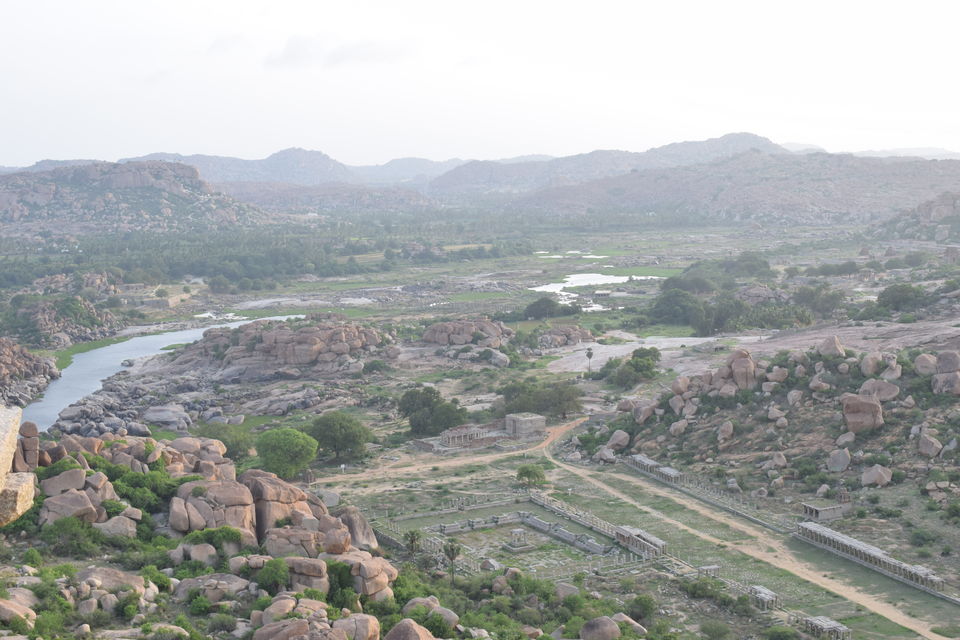 Kondandaswamy and Achutaraya temple:
Kondandaswamy temple is near Tungabhadra river and we can go it after visiting bull statue. It will take some 10 mins to walk there. Temple is well maintained. Achutaraya temple is also located there. There are not much sign boards, you can ask any person there and he will guide to Achutaraya temple. Very less people visits here, and it will be very calm and peaceful.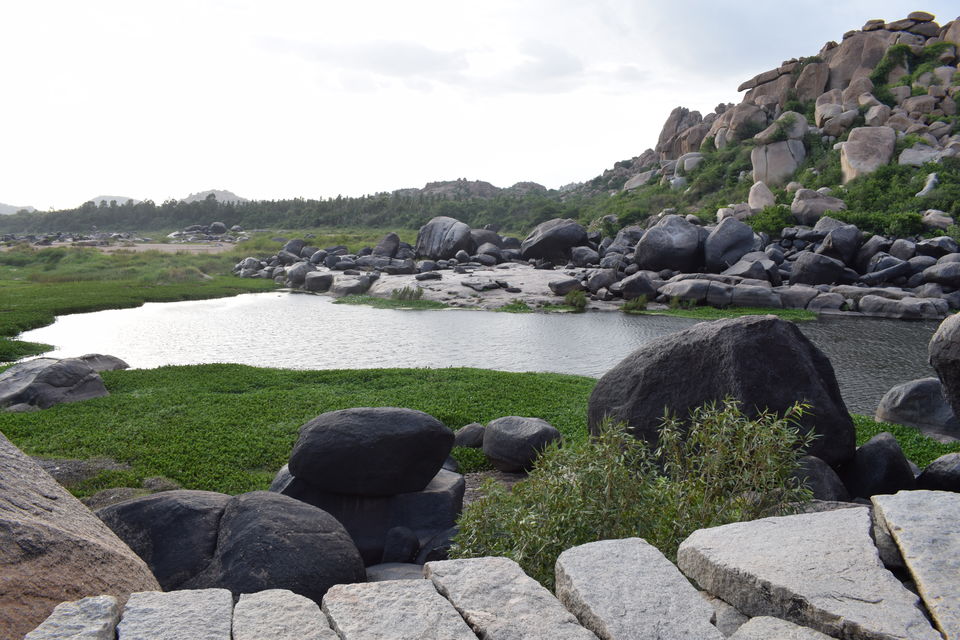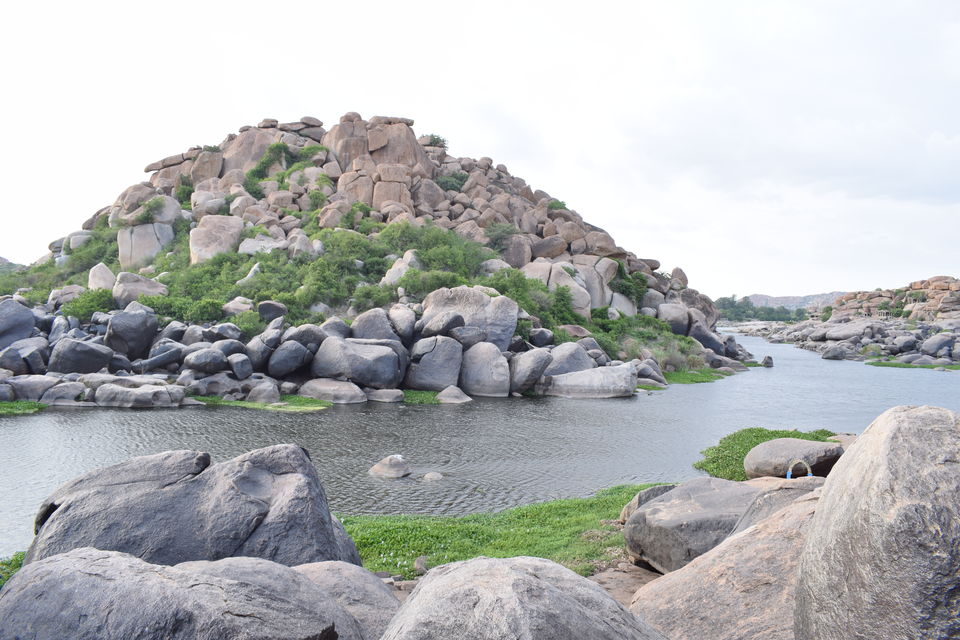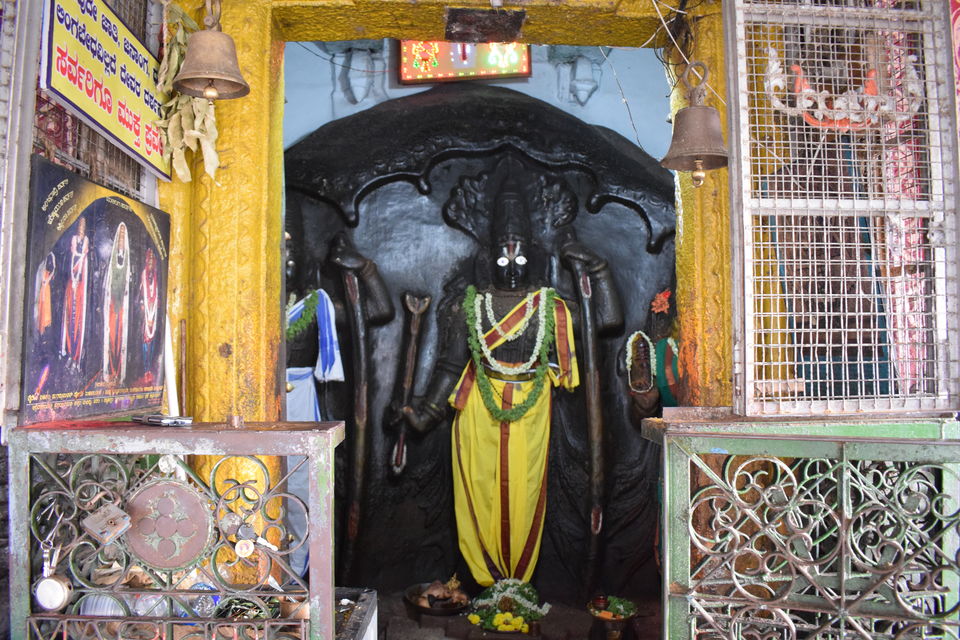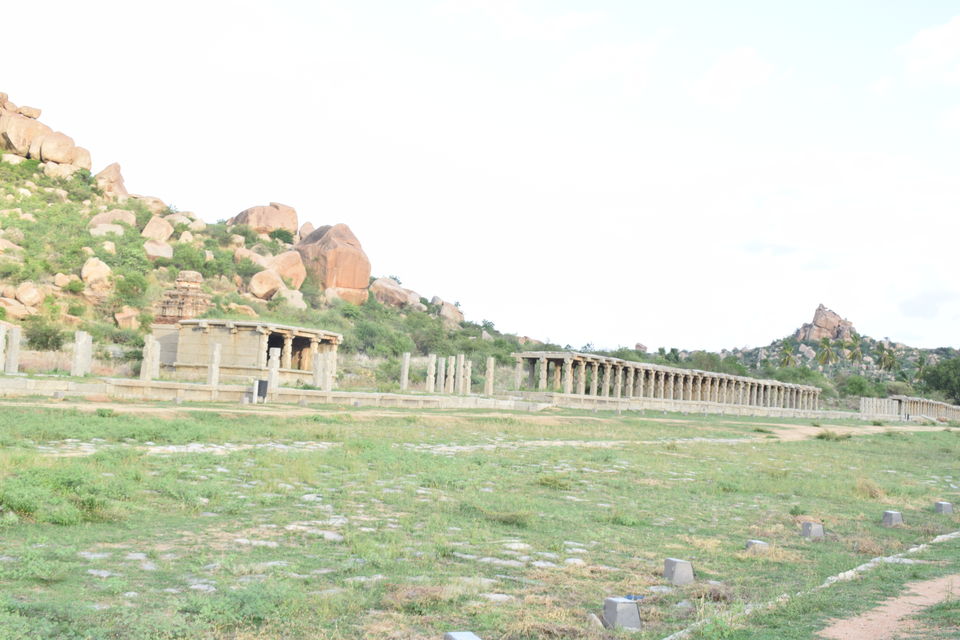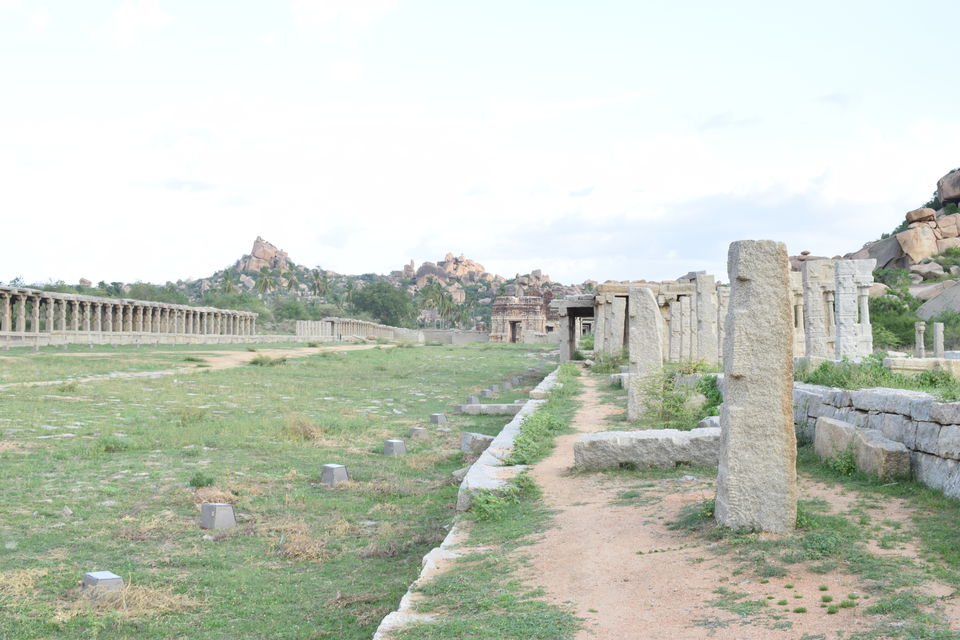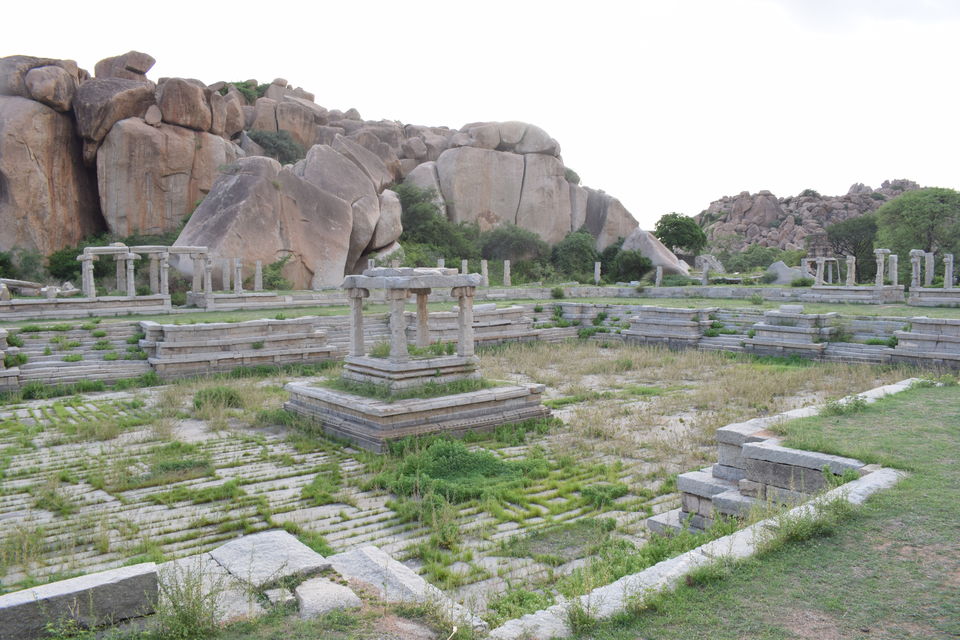 Archaeological Museum:
Must visit site in Hampi. It is about 2-3 kms from main site. After seeing all above site, you may be wondering how this site are preserved (mainly ruins) from last 500 years. After visiting museum, we will understand whatever ruins are present today are the work of ASI to preserve the sites. They are replica of the sites which are reconstructed by ASI. Most of the ruins except temples are fallen apart and ASI has rearranged it how it is looking now. We can see photos from ASI before and after reconstruction of site by ASI.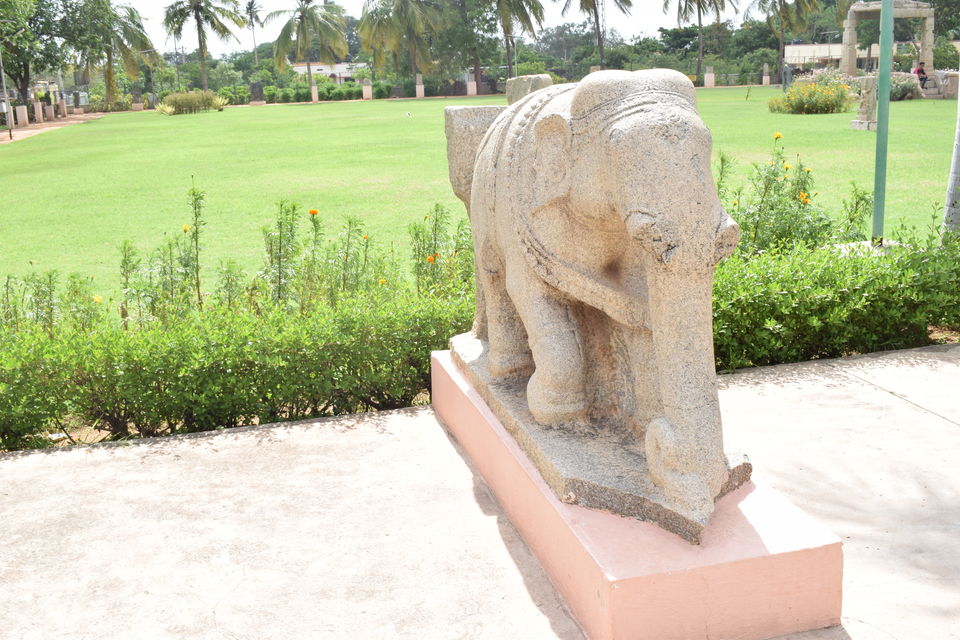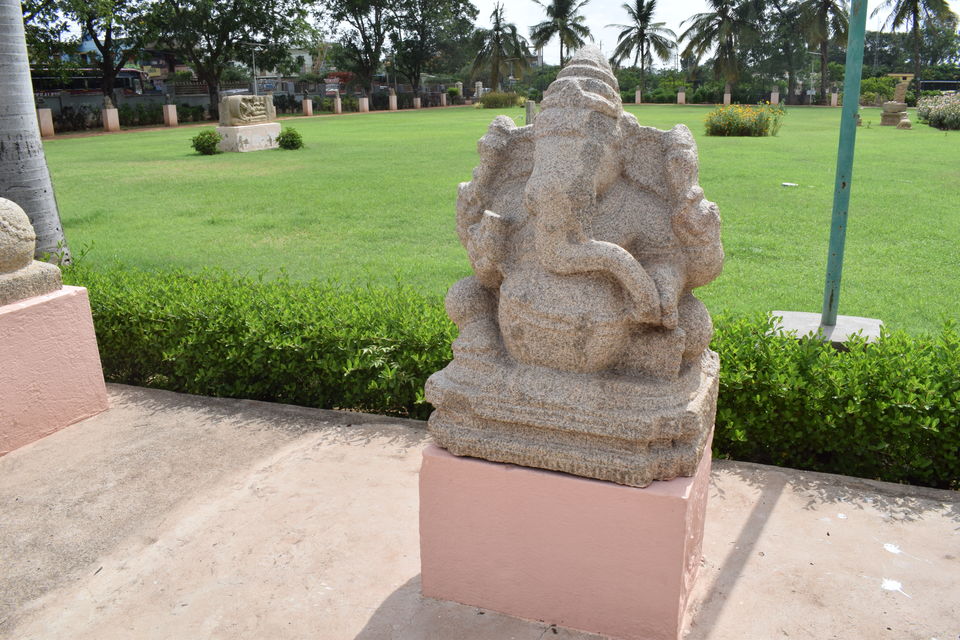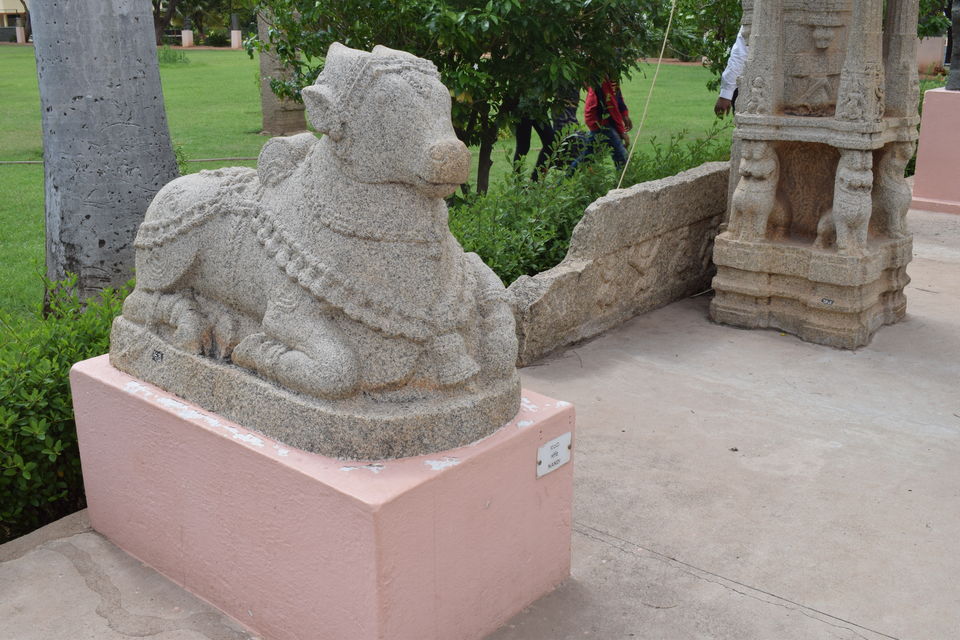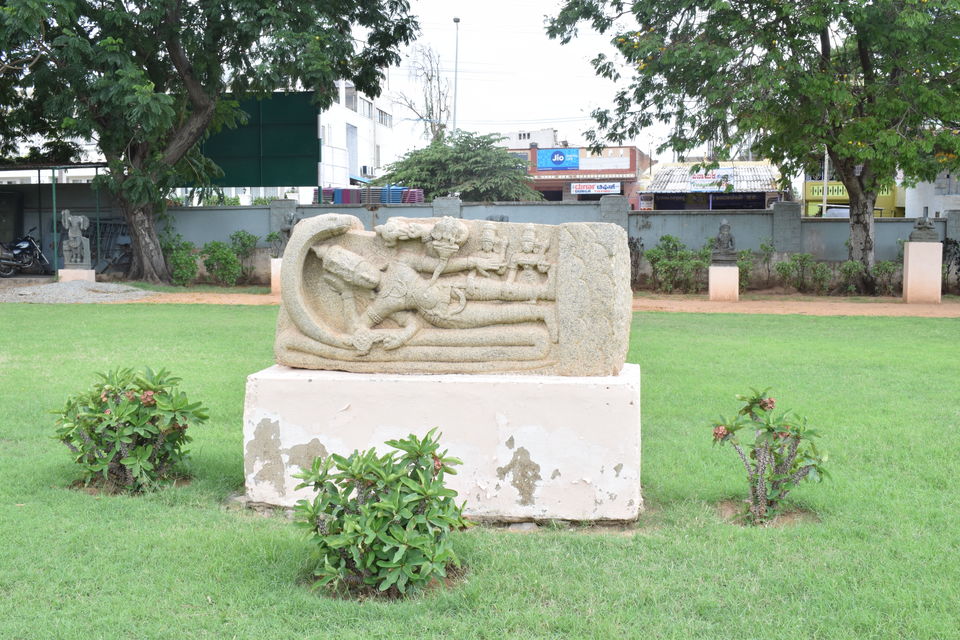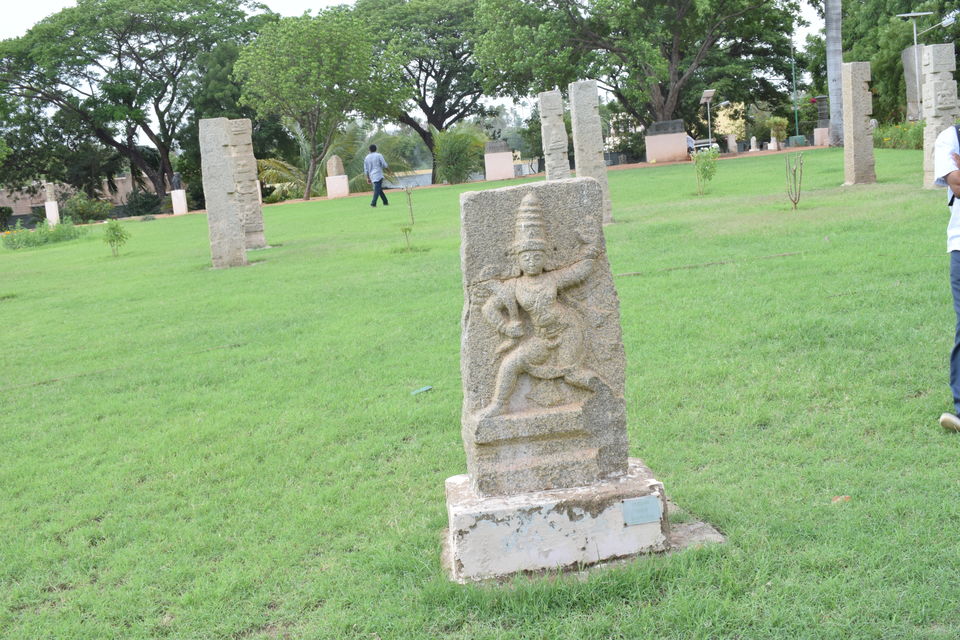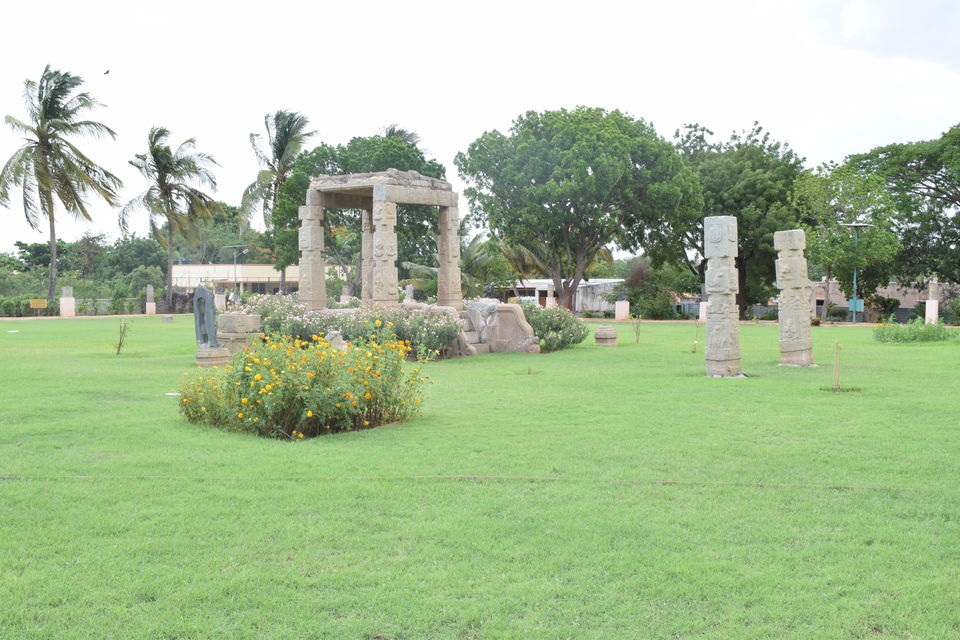 Ajaneya swami temple:
Ajaneya swami temple is 30 kms away from Hampi. It is believed that Lord Hanuman is born on this hill and there is a sign board written that Hanuman took birth on this hill. This hill is called Kishkindha kingdom ruled by Sugriva in Ramayana. There are more than 600 steps to climb the hill. Though it is challenging to climb the steps to old people I suggest they give a try as it is divine experience to visit Lord Hanuman birth place. There is a rock kept for visitors which will be floating in water. This rock is the same one used to build Ramsetu in Rameswaram.
There are few more small temples, Pampa sarovar in Anegundi if you have time you can explore it.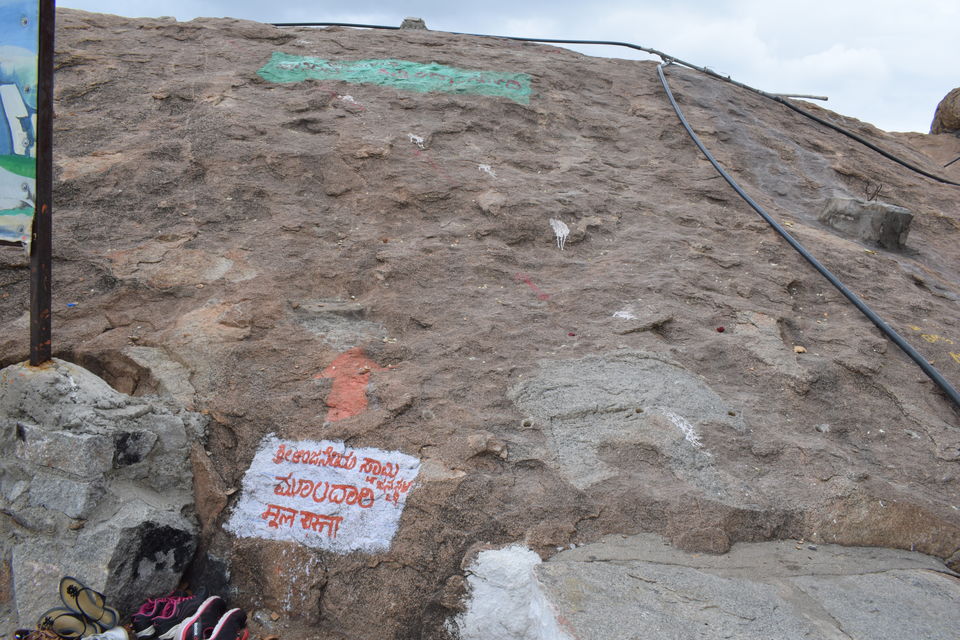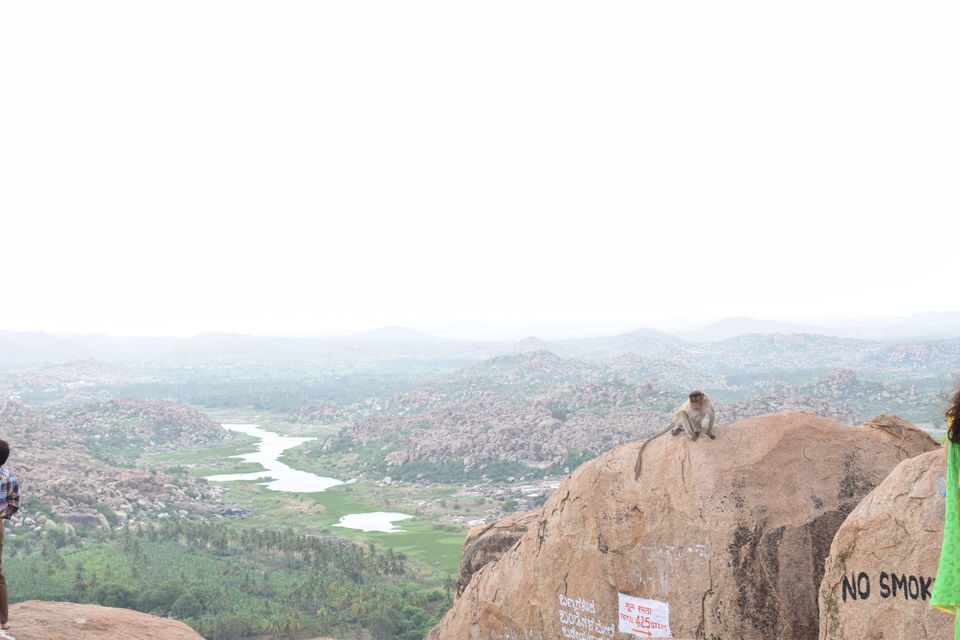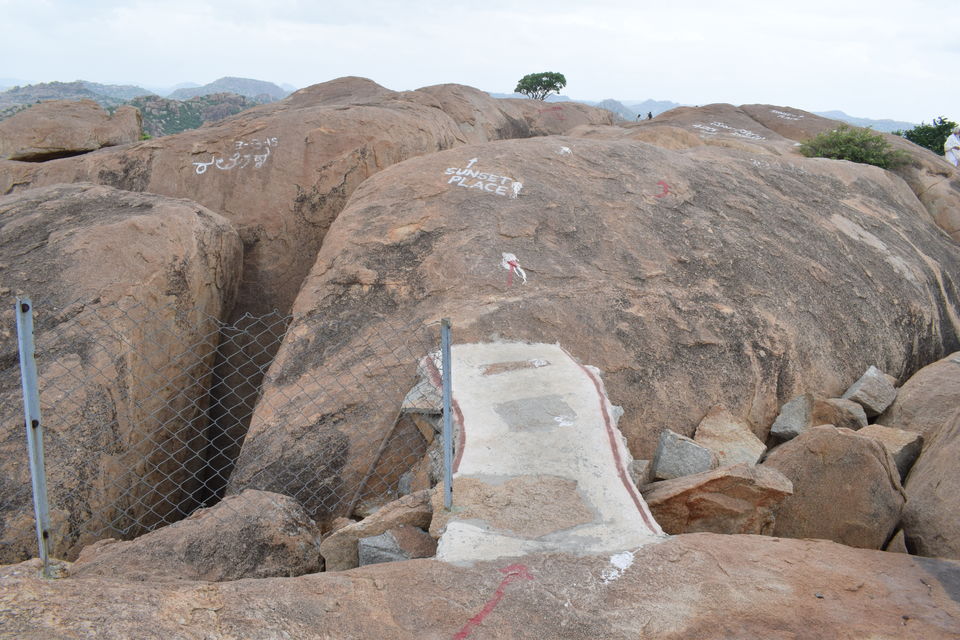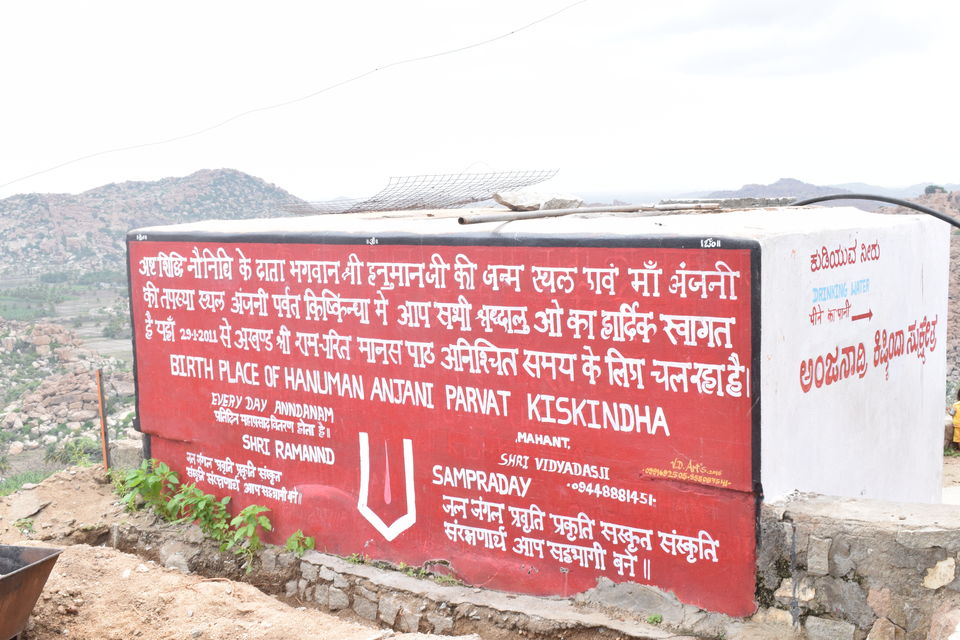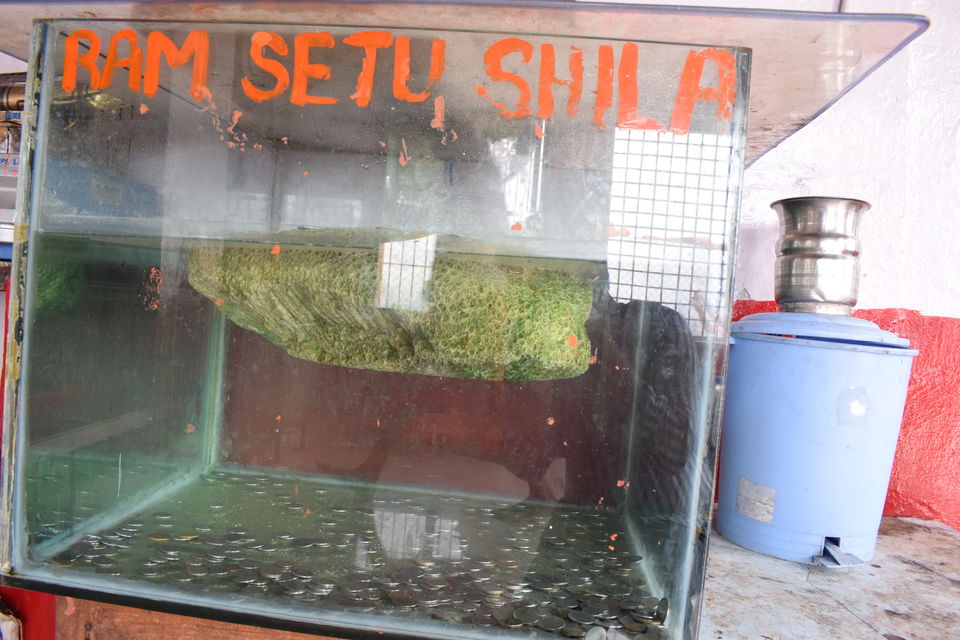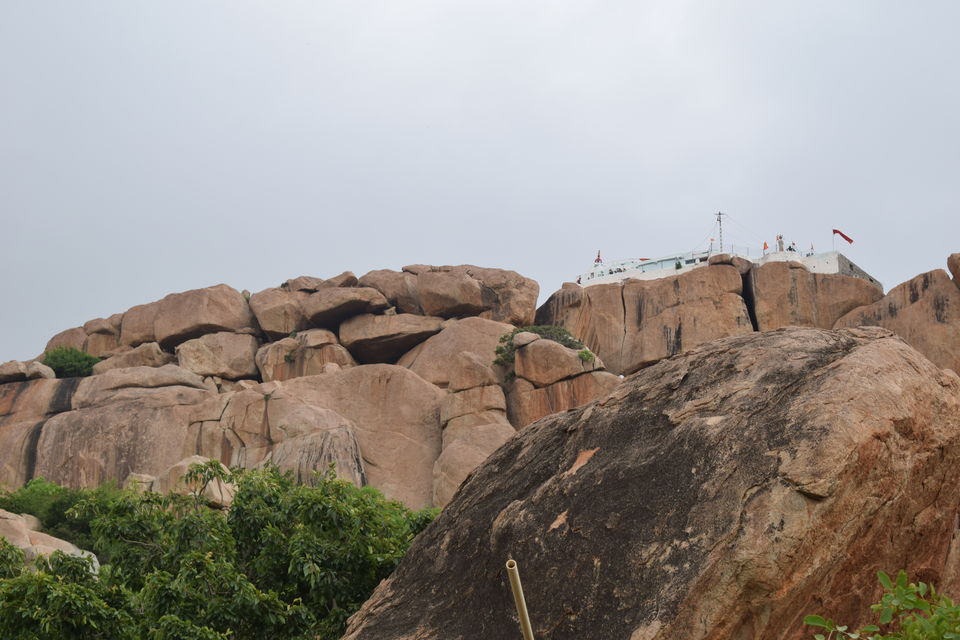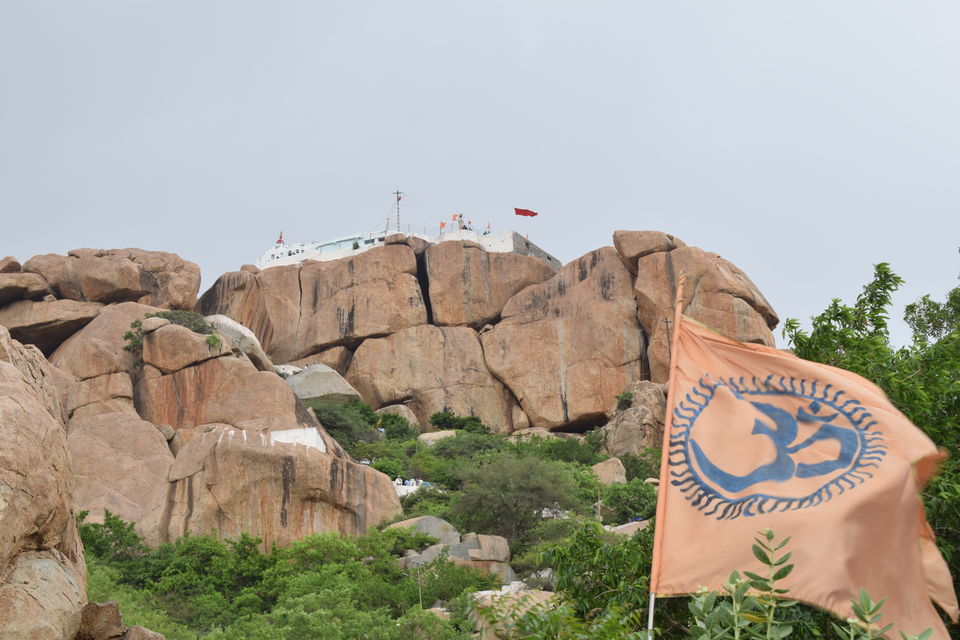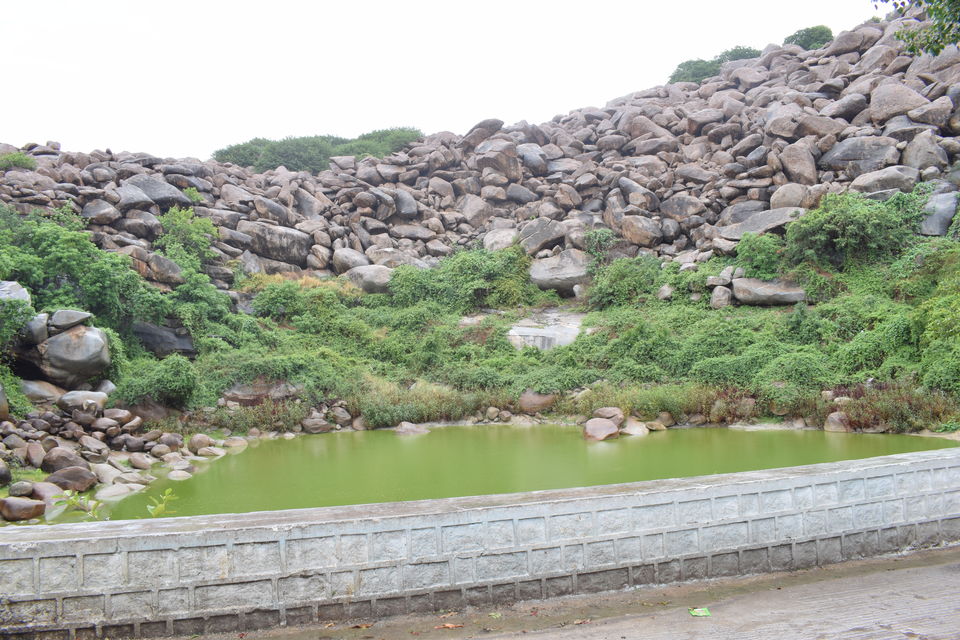 Tungabhadra dam:
Tungabhadra dam is near Hospet town. Private vehicles have to be parked and government buses has to be taken to visit near dam. They will take ticket for to and fro. If you have time you can even walk till dam and come back. If you're a group of young people you can walk and enjoy the view in evening.