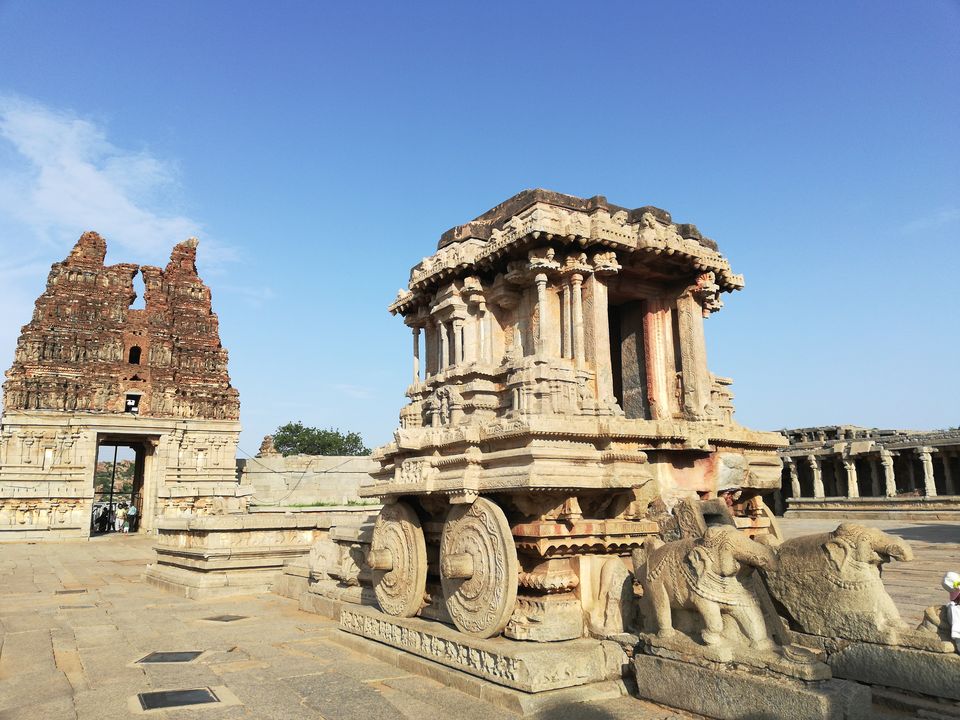 Have you heard about the lost city of Atlantis?
This is our very own Atlantis in India.

Hampi is a city lost in time and every place here transports you back in time. It is a UNESCO World Heritage Site located in east-central Karnataka, India. It became the centre of the Hindu Vijayanagara Empire capital in the 14th century. It has a lot of beautiful places and ruins. It can be easily reached from Bangalore. This place generates a lot of interests amongst Foreigners and Indians, alike. Situated on the banks of Tungabhadra river, this place has an old world charm to it.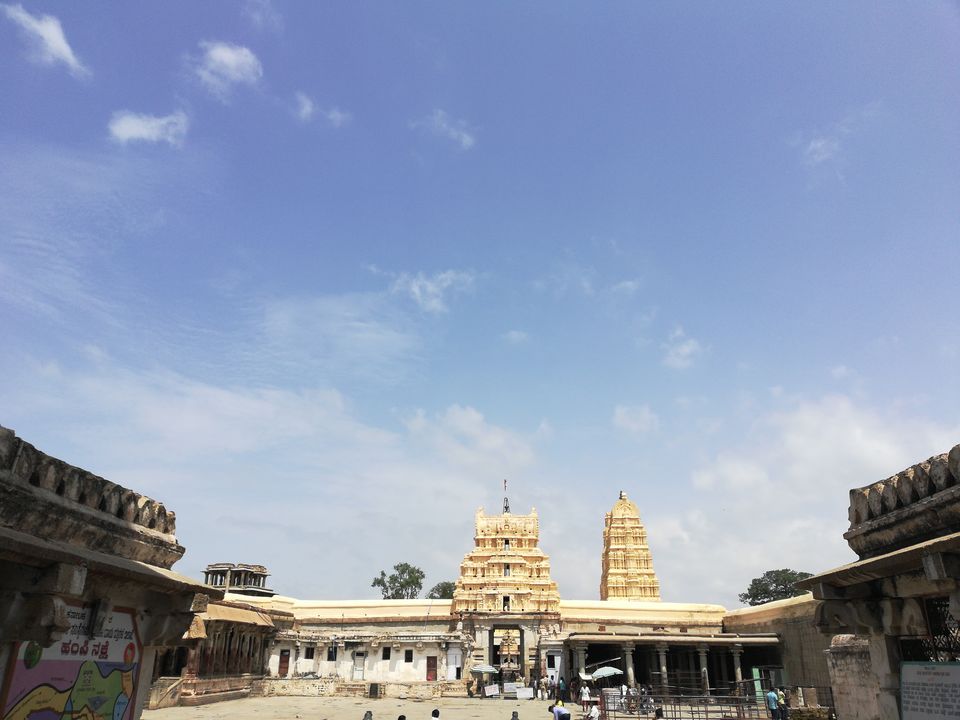 We took an overnight bus from Bengaluru to Hampi. It takes about 8 hours to reach Hospet, from where we took an auto to reach the Hampi market. There are a lot of guesthouses in the market area.

TIP 1 : Stay near the Hampi market area as all the places are nearby.
After getting fresh and having a good hearty breakfast, we started our day with the temple visit. Virupaksha temple is located in the centre of city and can not be missed. A grand temple with a lot of historic importance. There are a lot of things to be explored inside the temple. Don't miss the pin hole camera inside the sanctum, where you can see a mandap's inverted image on the wall.
After the temple visit, we had a good lunch at the Mango tree restaurant, which is in the central market itself. After the lunch, we booked an auto for the entire day, which covered almost all the corners of the city. If you are a history buff, you cannot miss the Queen's bath and the Lotus Mahal. The Vijaya Vitthala temple is an architectural marvel as well. We ended the day at Matanga hill, from where we could see the entire city. The sun set view from this point can transport you back in time.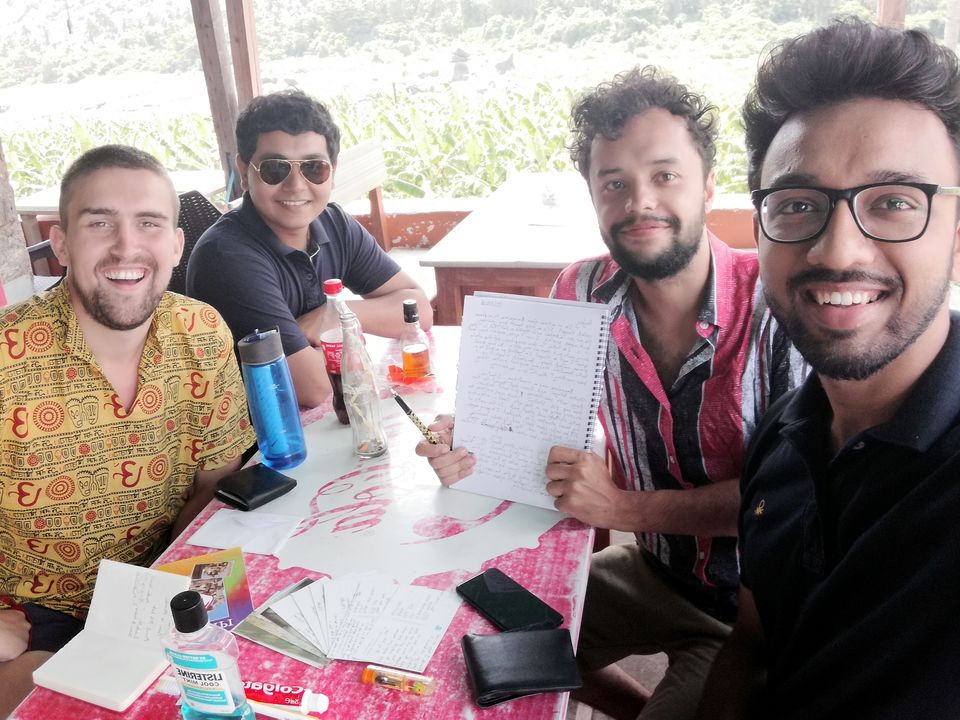 The next day we started early, crossing the Tungabhadra to reach the other side of Hampi, known as the Hippie Islands. You can easily rent a bike or scooter there. The other part of the island is host to some crazy parties. You can go for a drive across the beautiful landscape. Some 15 Kms away, we have the Anjani parvat, with a Hanuman temple on top. The climb to the top is a little steep, but definitely worth the view from the top. The entire day we roamed across the countryside, exploring places to eat and soaking in the amazing nature. There is a beautiful lake on the opposite side of Anjani parvat, where you can relax or take a dinghy and go for a spin.
At night, we left for Hospet, from where our bus to Bangalore will depart. We explored the city at night, roaming around, trying the street food there.
Overall, Hampi is an experience you will want to relive again and again.