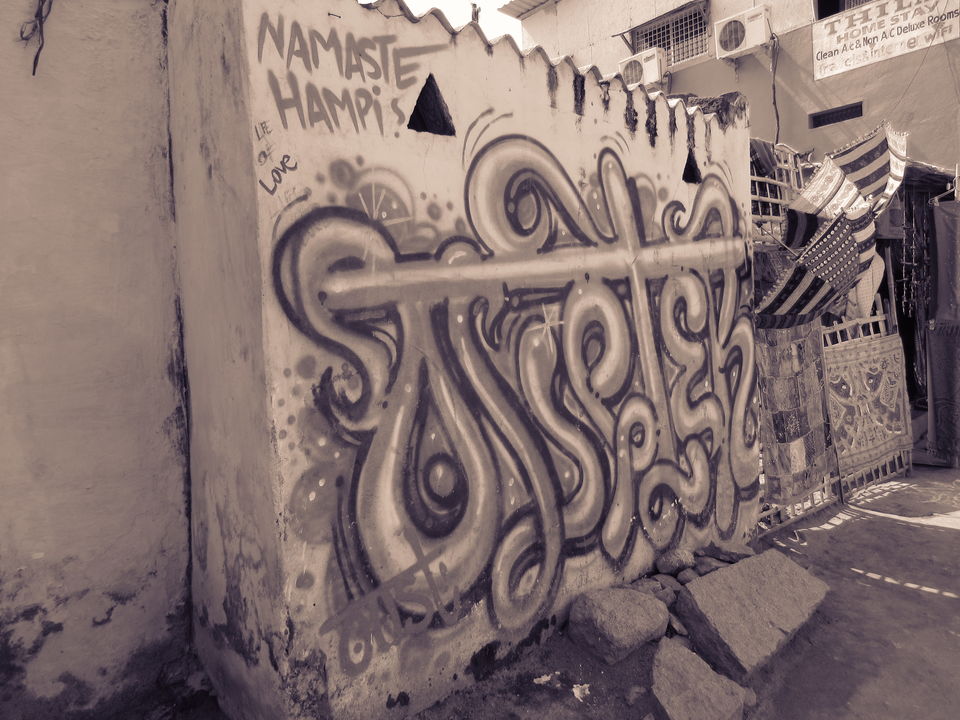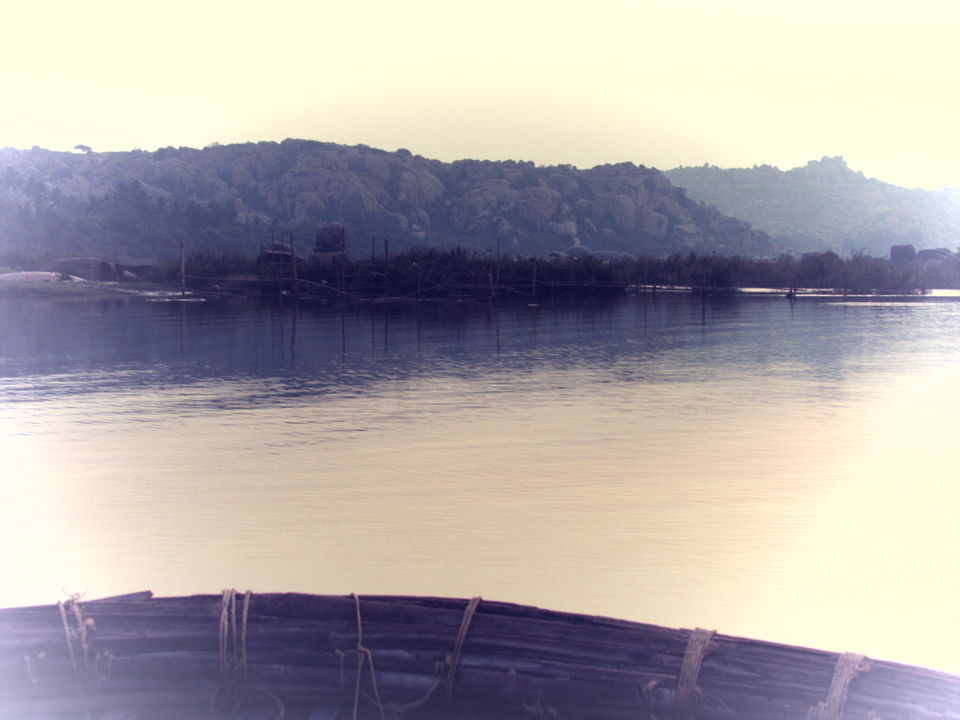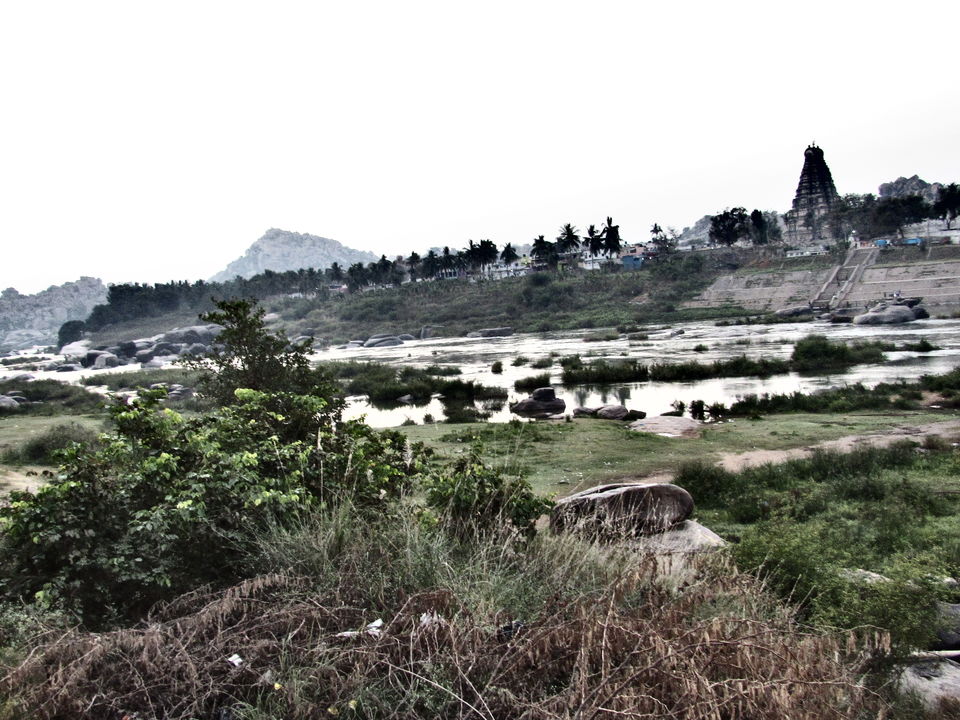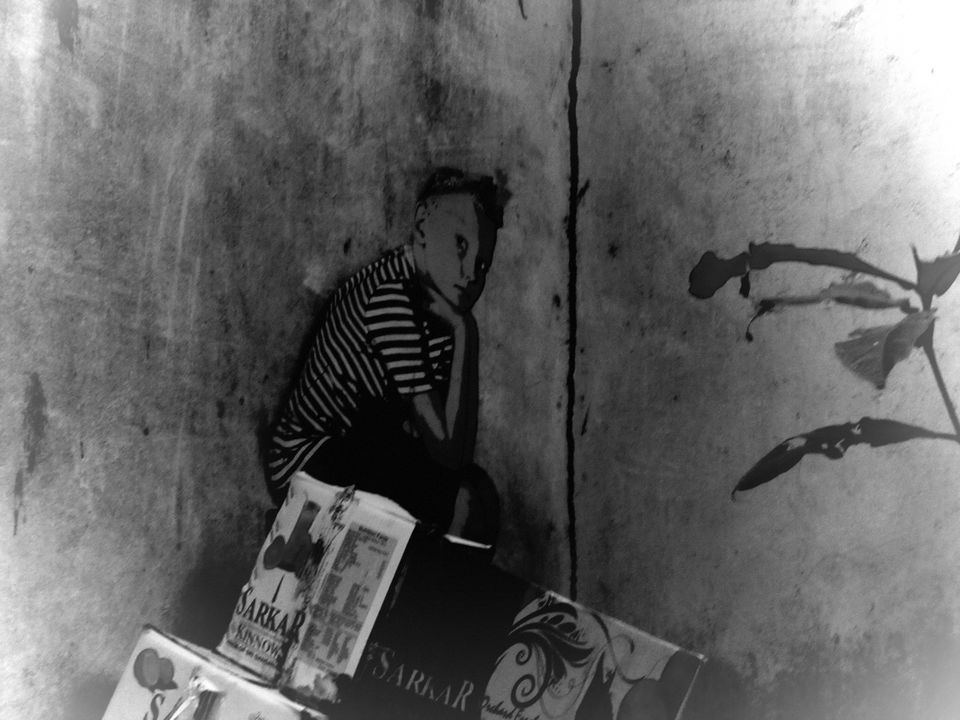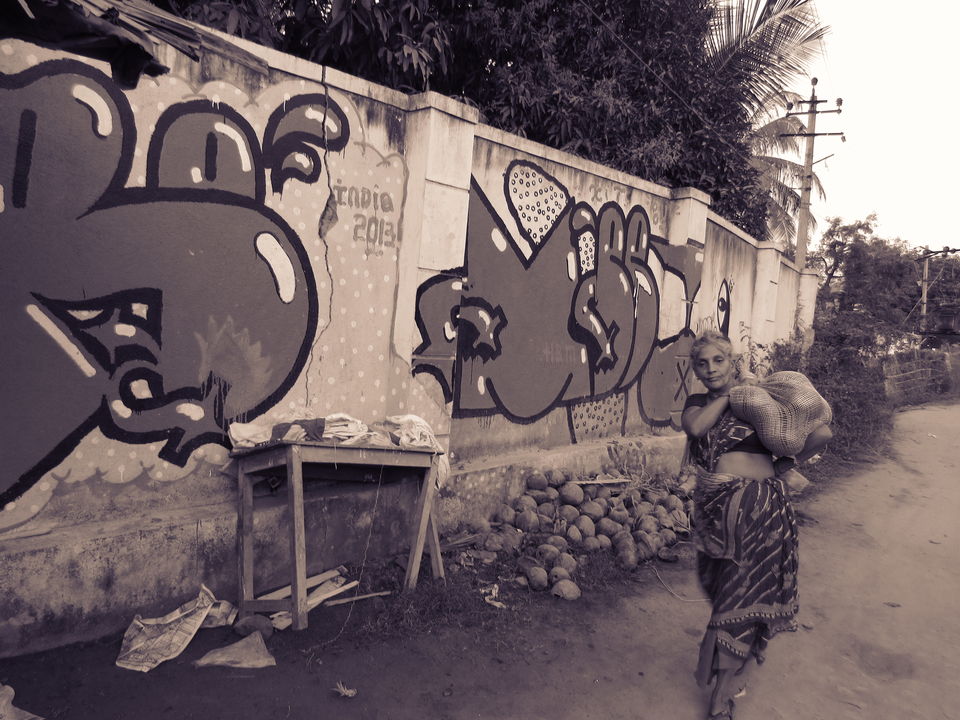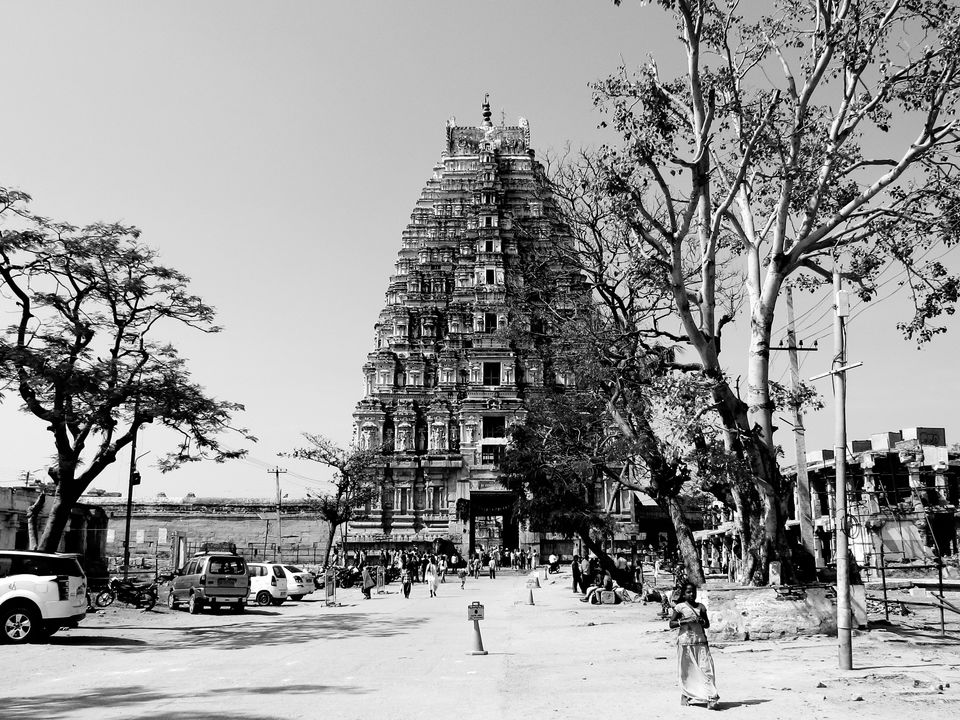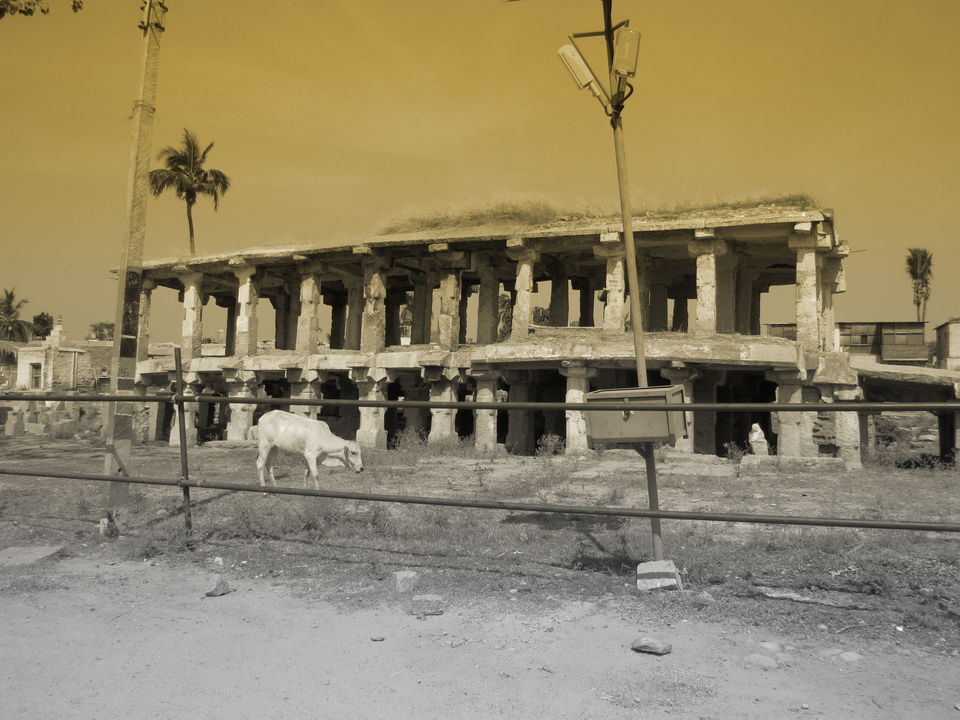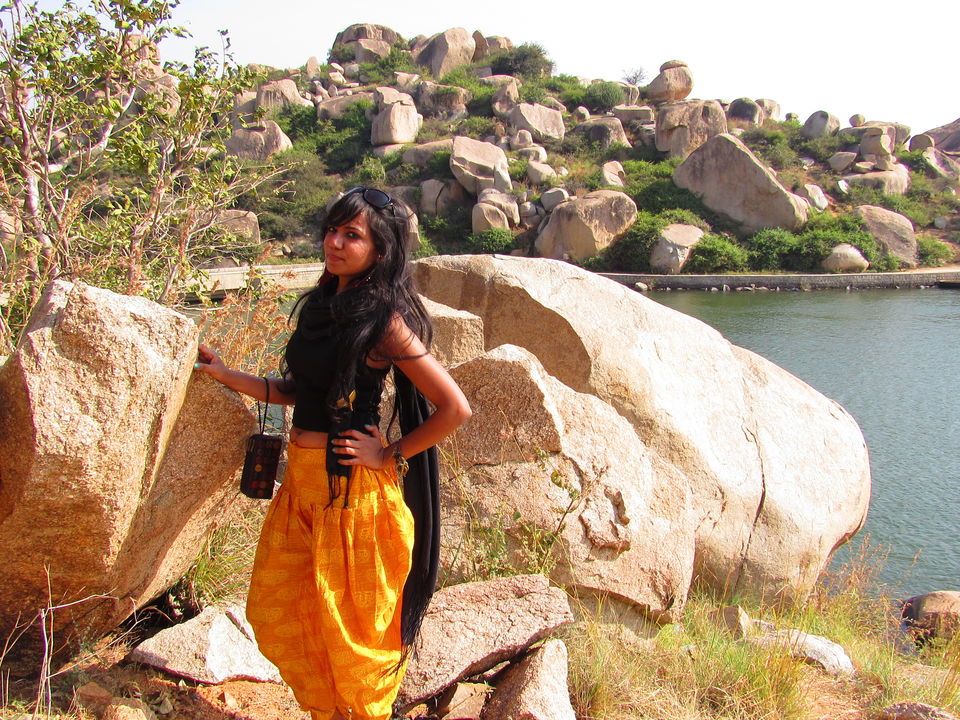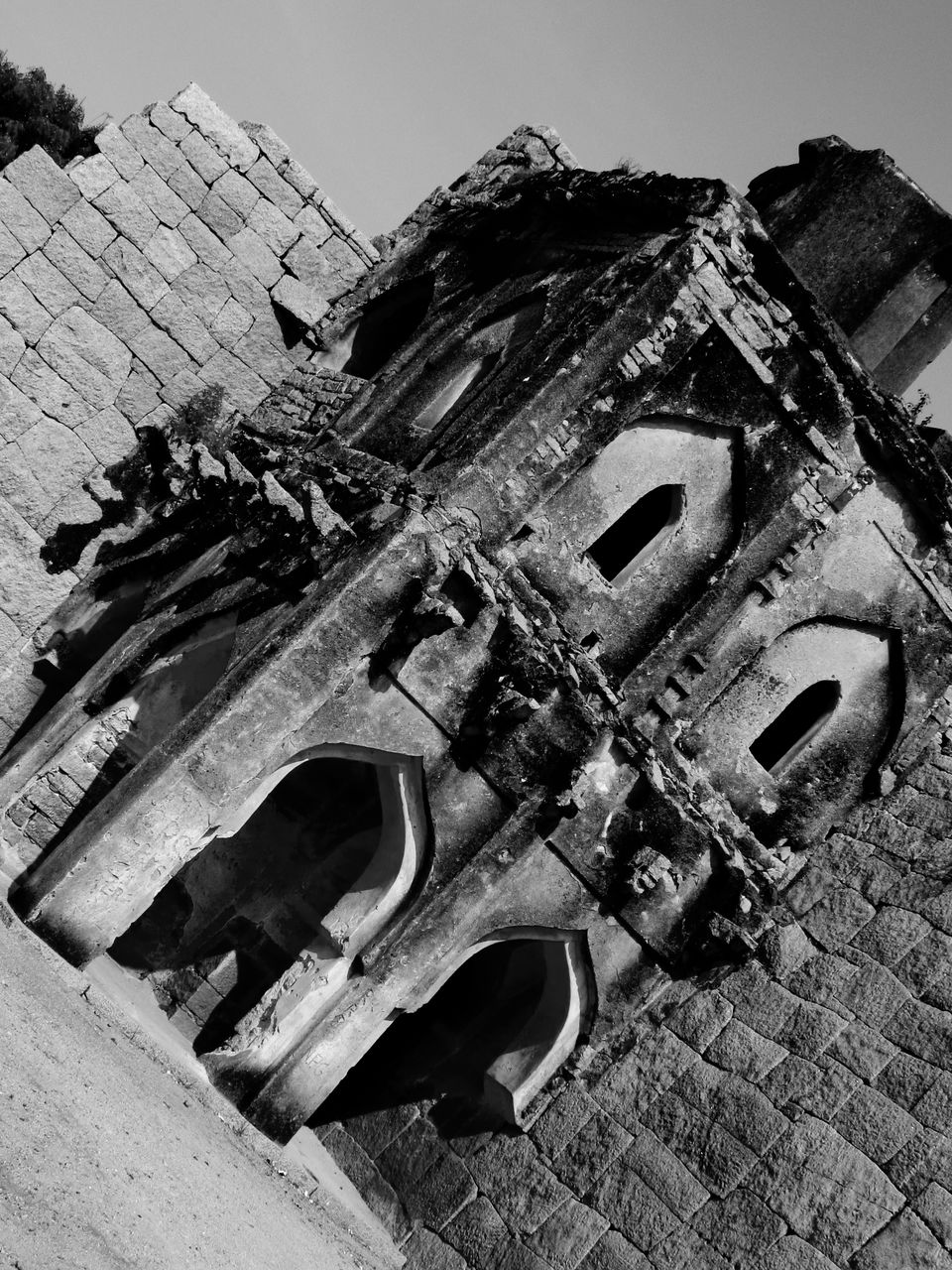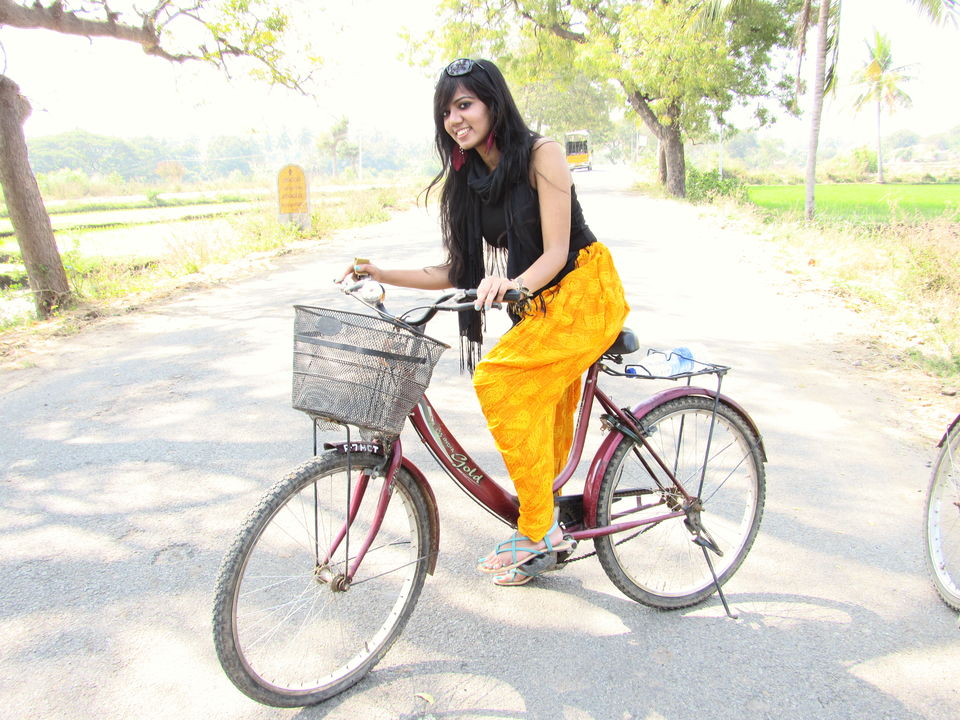 Hammmmmpppppiiiiiiiiiiii—wat should I say... the ruins, the intricate carvings, the huge rock grounds, paddy fields, the authentic culture, the soothing breeze, the dust, everything had its own beautiful story to tell.. the place has so much to offer to everyone, it's just you should open yourself to it and embrace the beauty.. take everything inside..

We took a train from Bangalore Station to Hospet(INR 250). From Hospet, Hampi is about 15 km and you can hire an auto for Rs 150 or take a bus from Bus Stand which is 1 km from Hospet Railway Station.The auto driver will drop you at Ferry point from where you can take a ride to Virrupan Gaddi where you can find some of the best Guest Houses. We wanted to stay at Shanthi but seriously speaking, it is highly over rated. We took a cottage at Golden Beach Resort, very beautiful and cheap too (just 600 Rs).The food was delicious and so is the ambience.


The Golden beach Resort.. no less than heaven .. when you are lying over the swing with your best friend, watching stars , talking life, laughing like hell over stupid things, that's when you know you are in peace and truly happy from inside.. the fresh air, the sunset, the green grass , the heat everything was so much rejuvenating for the soul.. #bliss #lifeReset


To see the city, yo need to come back to the other side. The best way to cover all the sites is by an auto as it is hot outside.Or you can rent bicycle/Activa. We hired an auto for Rs 400 to see all the spots. He covered every place in just 4 hours and pls make sure he knows the history too about it,otherwise you will be wondering what the hell is all this.
We covered The glorious step well,The Virupaksha temple,The coracle boats,The boulder-strewn landscapes,Matanga Hill,Vittala temple,Krishna Temple Complex,Bukka's aqueduct, Anjaneyadri Hill, Zanana Enclosure,Tungabhadra River,Elephant Stables, Hippie Island etc etc etc…Pls carry a water bottle,a hat and ofcourse a good camera coz u can find some really good shots at every place.

The best thing about travelling is meeting new ppl.. whn you hav random conversation with ppl from different countries... wen you share smile..wen just like that you become friends.. wen you share your experiences, you realize that everybody is same.. we all are looking for one same thing.. which is peace..

The next day, we decided to go for sight seeing in Virappan Gaddi only.
Rented bicycles(70 Rs).. though it was a sunny day, yet we decided to cover the entire island by it.. took pics, made videos in the middle of the road.. slowly and steadily, floating and singing, we covered the 15 km stretch.. totally worth .. There are 3 things to watch
1.Hanuman Temple --it is known as the birth place of Hanuman ji and you need to take 500 steps to reach der..on your own risk :P
2. Durga Temple -- good place..over the hill..just 20 steps..serene
3. LAke--very very beautiful..you can do boating and swimming and spend some quality time watching birds.

<<<<TRAVEL because you have no idea who you are until you experience yourself through different people and realize how we're all the SAME.. :D >>>>