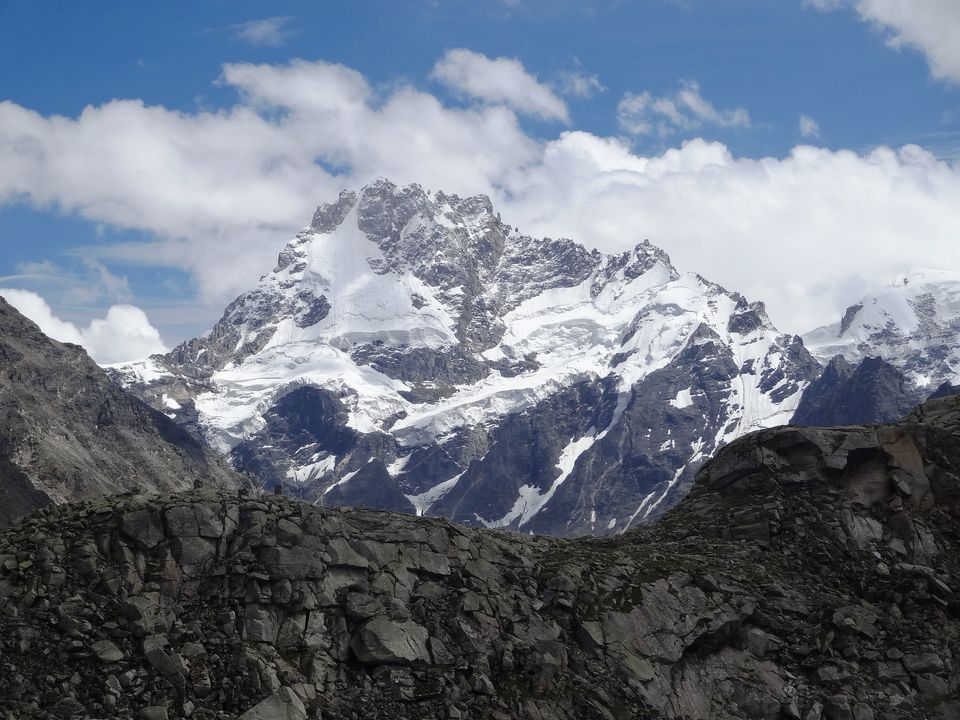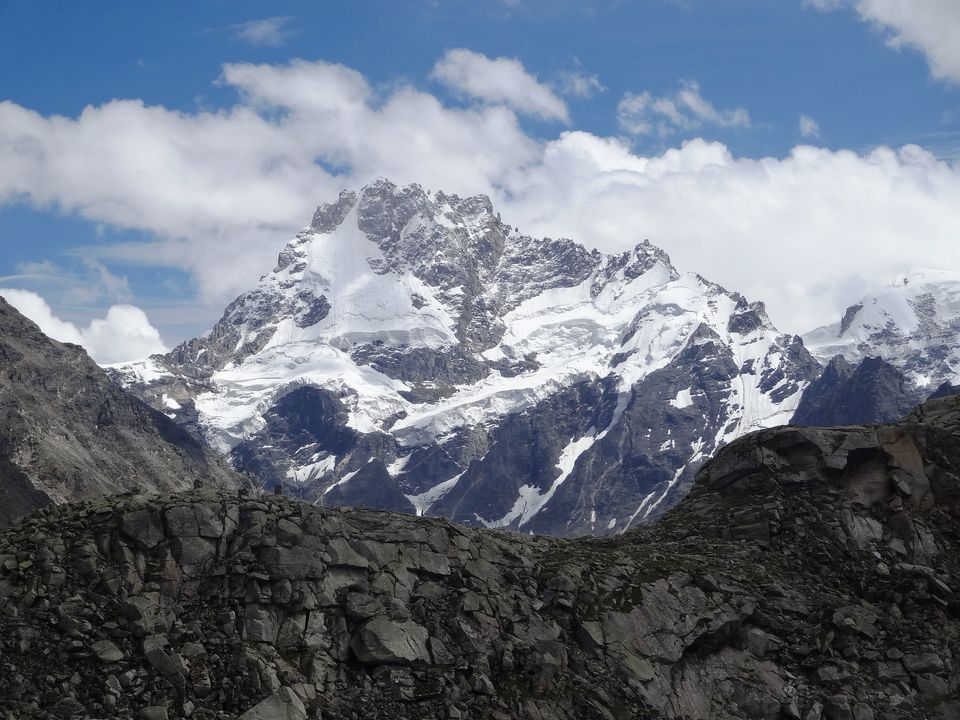 Altitude: 4270 Mts (14,400 ft)
Duration: 3-4 days (Minus Shea Goru + Chandrataal)
Season to Visit: June to September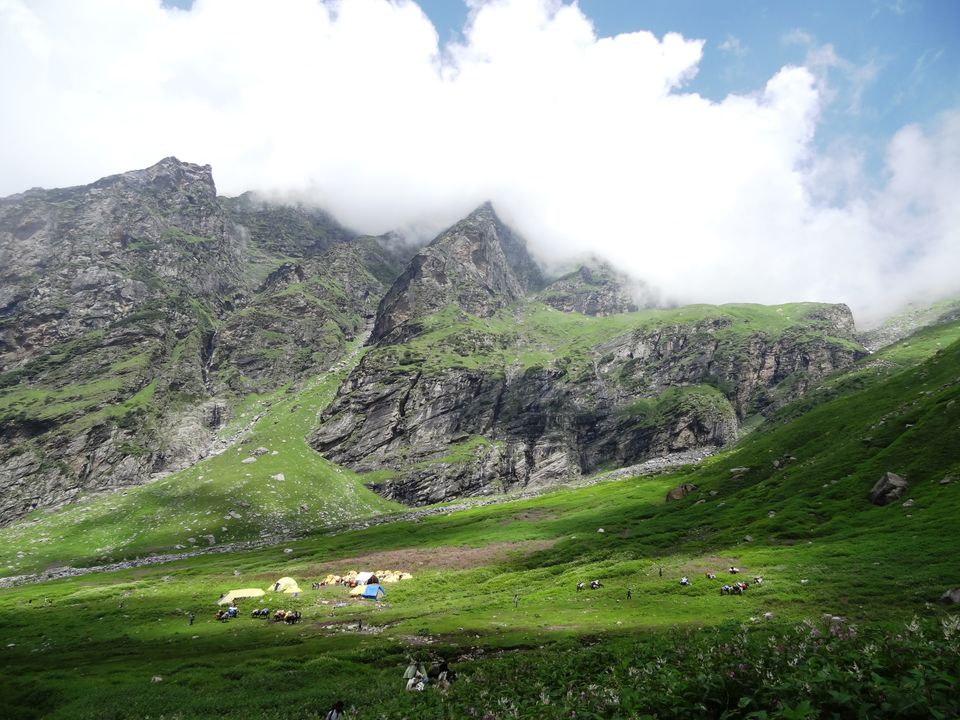 I realize most people here might not be interested in my experience of this crossover trek but instead in the takeaway points. Hence, I'd be stating the same first for their reference.
Itinerary
Day 1: Departed from Delhi around 5 PM from Bypass.
Day 2: Via Kullu, Prini, we arrived in Sethan at 10 AM. 4 KM from here is Jobra. Started trekking @ 12:30 PM. Crossed Jobra campsite and pitched tents in Chika @ 3 PM.
Day 3: Started @ 8:30 AM from Chika, reached Balu ka Gera @ 2:10 PM. Distance ~ 5.5 KM
Day 4: Hiked from Balu Ka Gera to Hampta Top and back. Distance ~ 12.2 KM
Day 5: After overnight stay at Balu Ka Gera, began descent till Jobra at 8:45 AM and reached Jobra @ 1:10 PM. Drove back to Delhi and reached around 5 AM. (Got stuck in a 2 hour traffic jam after Mandi, due to recent landslide wreckage).
Things to Carry
1 Back-pack (60-70 liters)
1 smaller back-pack
1 waterproof trek pants
4 T shirts
1 down jacket
1 small towel
1 cap / 1 pair of gloves
2 pairs of socks
2 handkerchiefs
4 pairs of undies
1 Hiking Pole
1 pair of shoes
1 Tiffin, 1 cup and 1 spoon
1 Pair of Slippers
1 bluetooth speaker
1 flashlight / 1 tent light
1 power-bank
1 sleeping bag (10 Degree)
1 Mat
2 bottles for drinking water
1 Soap
1 Bottle for morning ablutions
1 Camera
1 Bottle Rum (Optional :P)
1 Notebook and Pen (Philiosophical)
Common stuff -
Tent / Stoves / Gas Cannisters / Multi-tool Supplies
Experience
Long weekends, somehow they dictate my exploration plans. And also the fact that I am part of an awesome travel group which explores frequently. A total of 12 people were ready for the trip. 5 of us had completed Bhrigu Lake - Trek, less than 2 months ago.
In 2 Mahindra TUV 300's and 1 Brezza, 12 of us comfortably began our trip from Delhi. Supplies, bagpacks and tents were stuffed in the backseats. It was loaded till the point, if you open the boot, everything would come pouring down. :D
At Jhilmil Dhaba, we took the first stop and had dinner. Everyone met at this stop and introduced themselves.
Rajan bhai drove for the whole journey and I rode shotgun. Being a creature of the night, not once did I fall asleep and kept him company throughout the journey. Roads were in excellent condition & our fear of being stuck in traffic jams receded with time. Around 5 AM we reached Mandi, shopped veggies for the trip and moved on.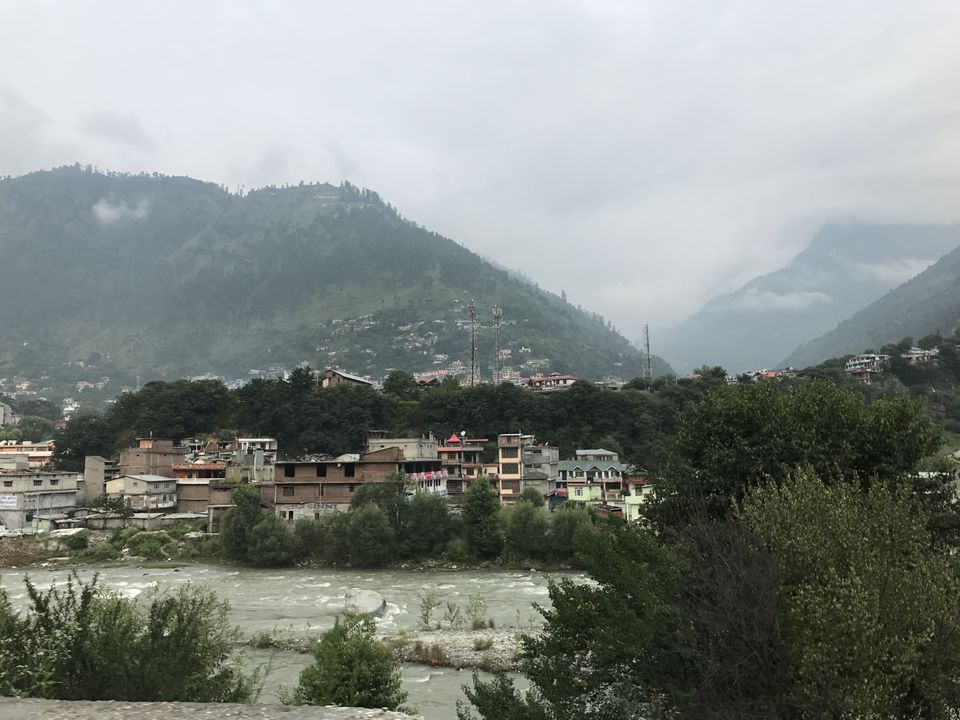 Around 7:30 AM we crossed Kullu.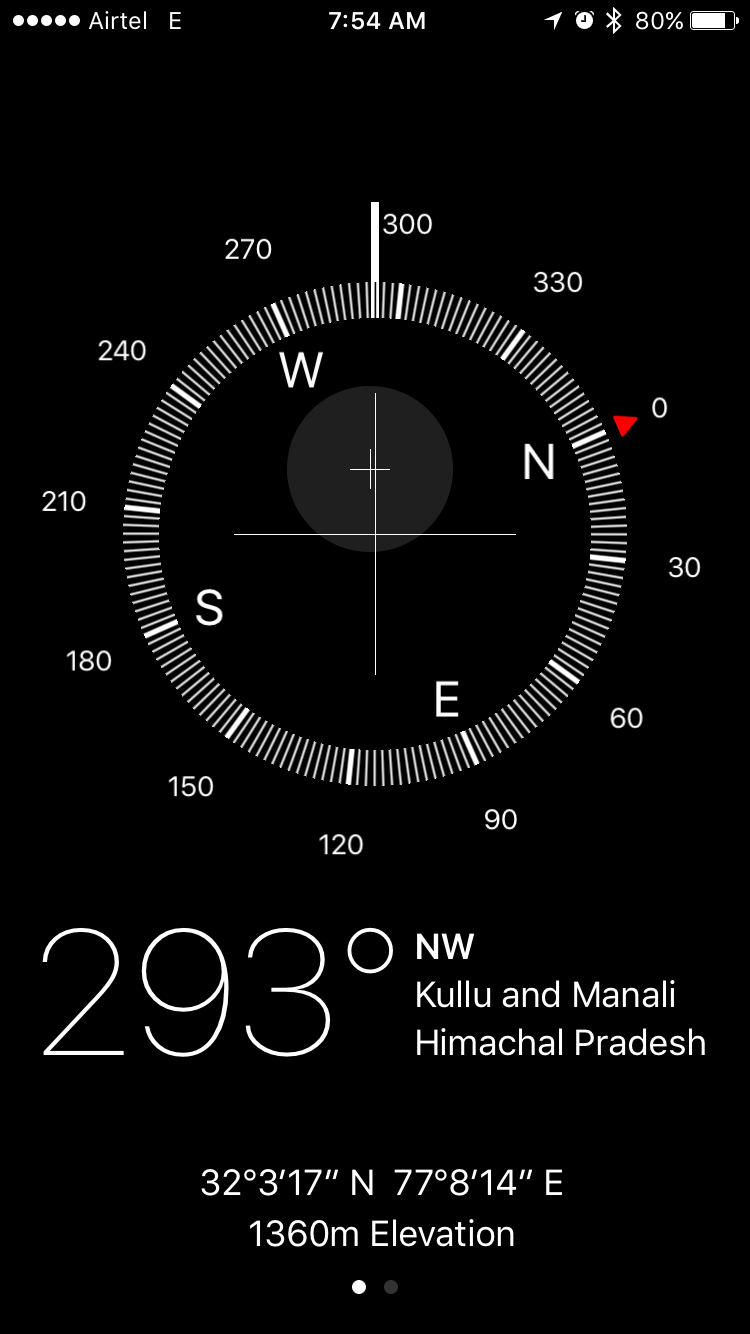 Just before entering Prini, a green tax checkpost appears which is OPTIONAL. We didn't know at the time & paid Rs 200. No regrets though.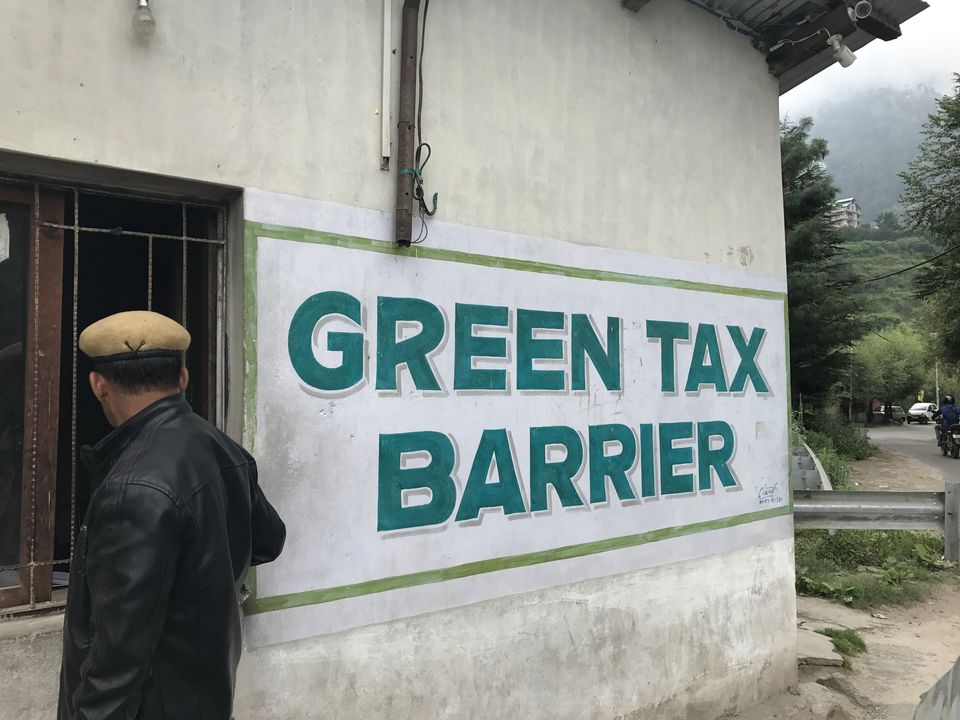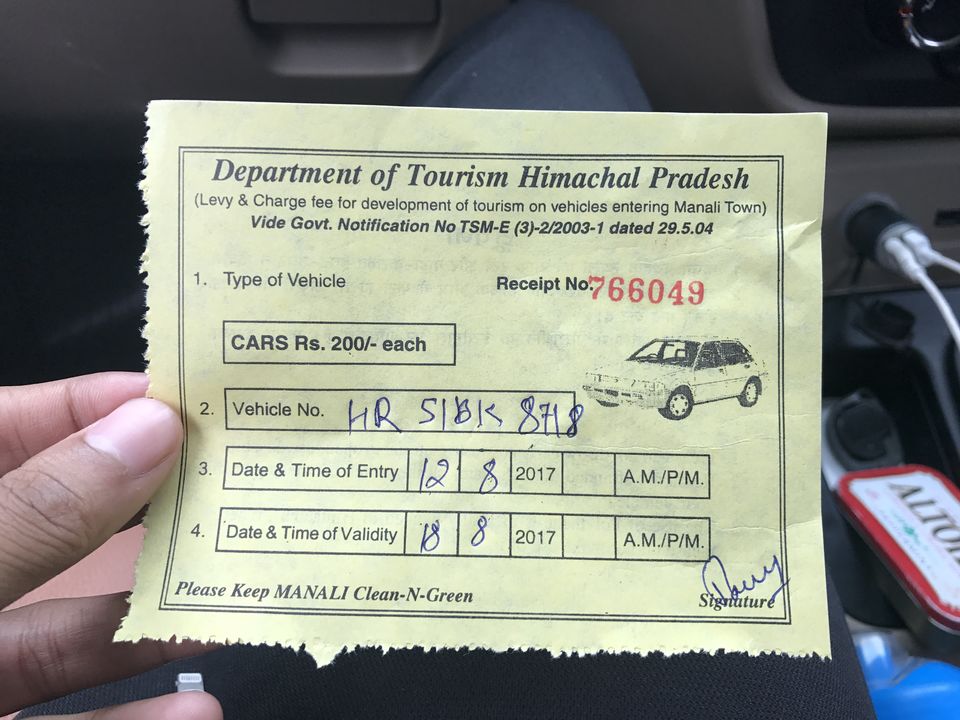 k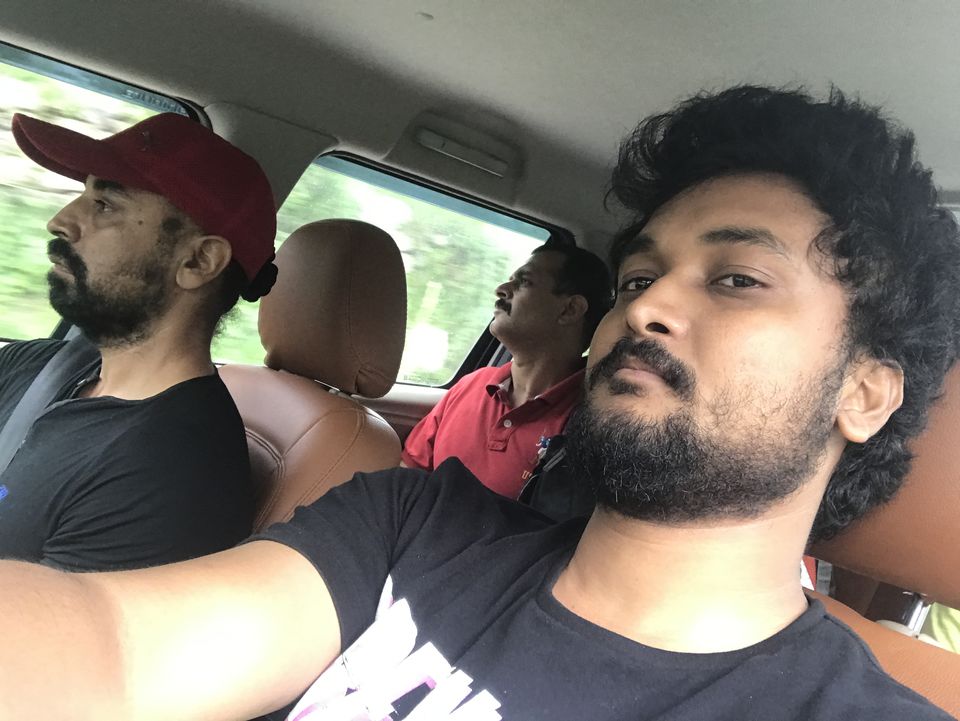 We met our guide @ Prini. From here we started for Sethan.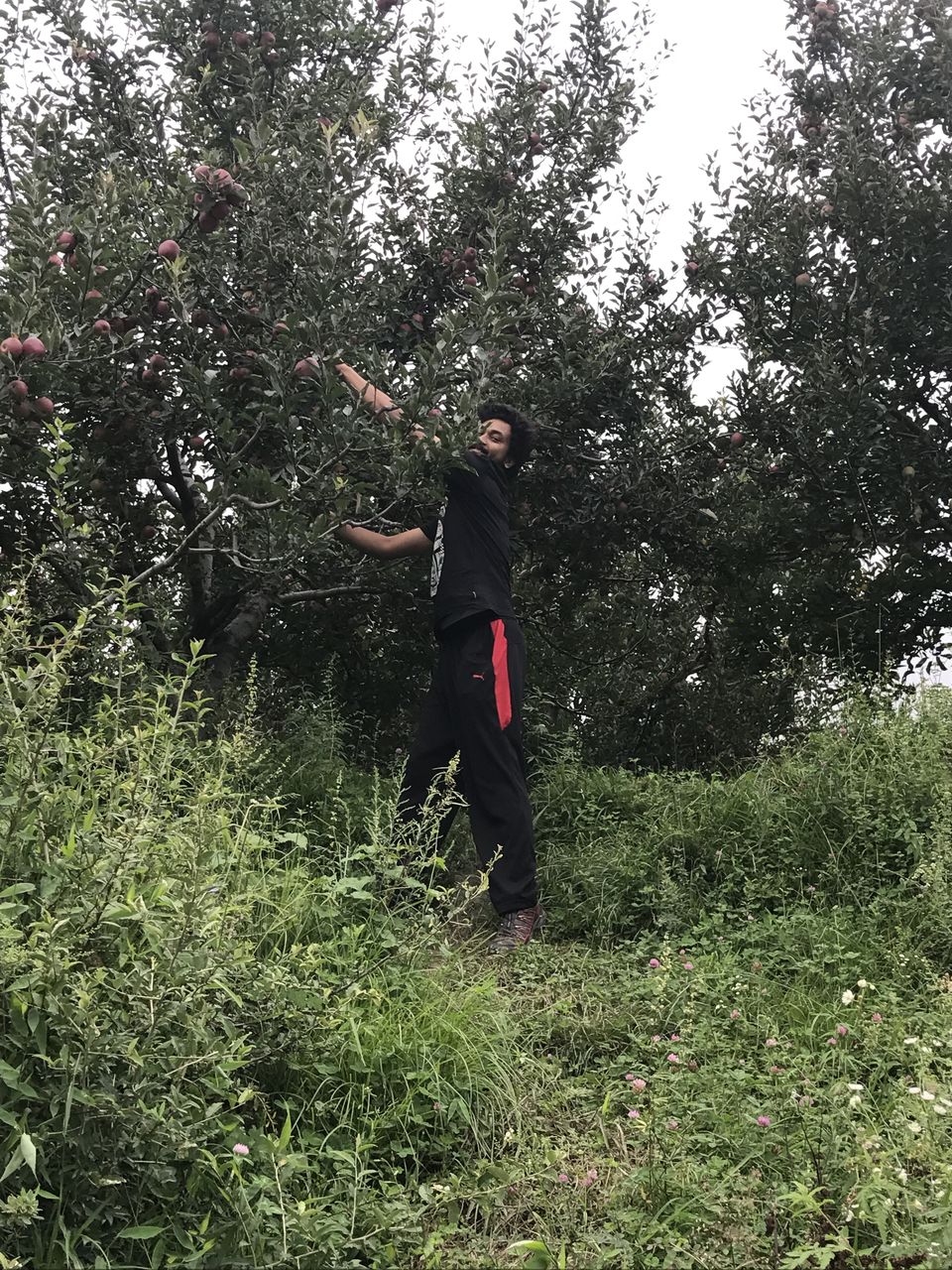 Permit had been obtained earlier from SDM office.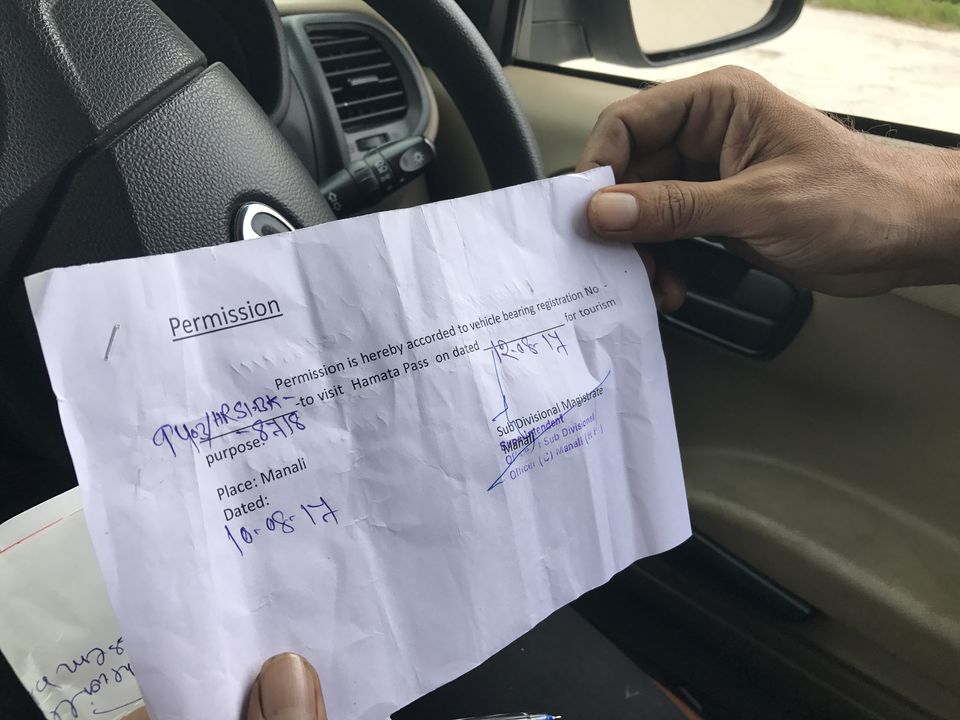 The ride to Sethan is pretty zig zag. The phone signal might show 3G as per my screenshot but I assure it was pretty dodgy. The same can be said for the ride.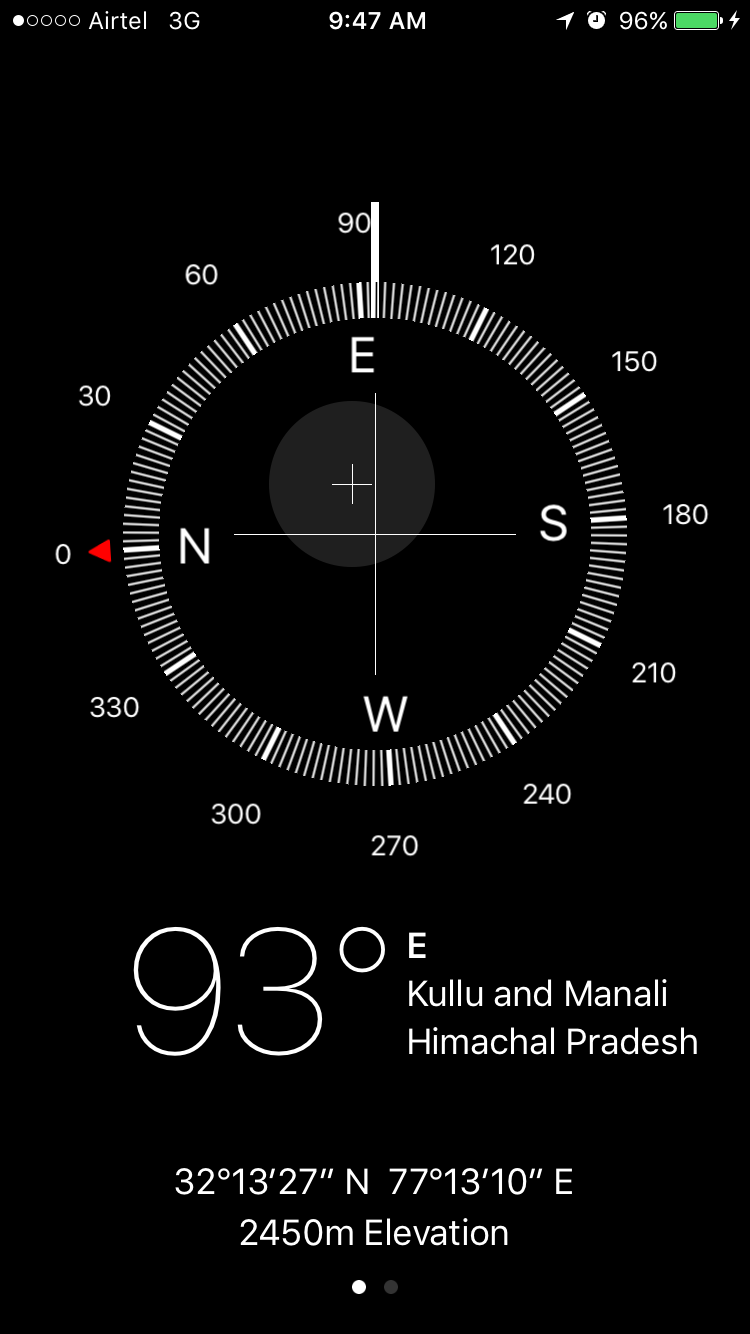 You wouldn't want to lose power in your vehicle. Try to maintain the momentum & ascent in 1st gear.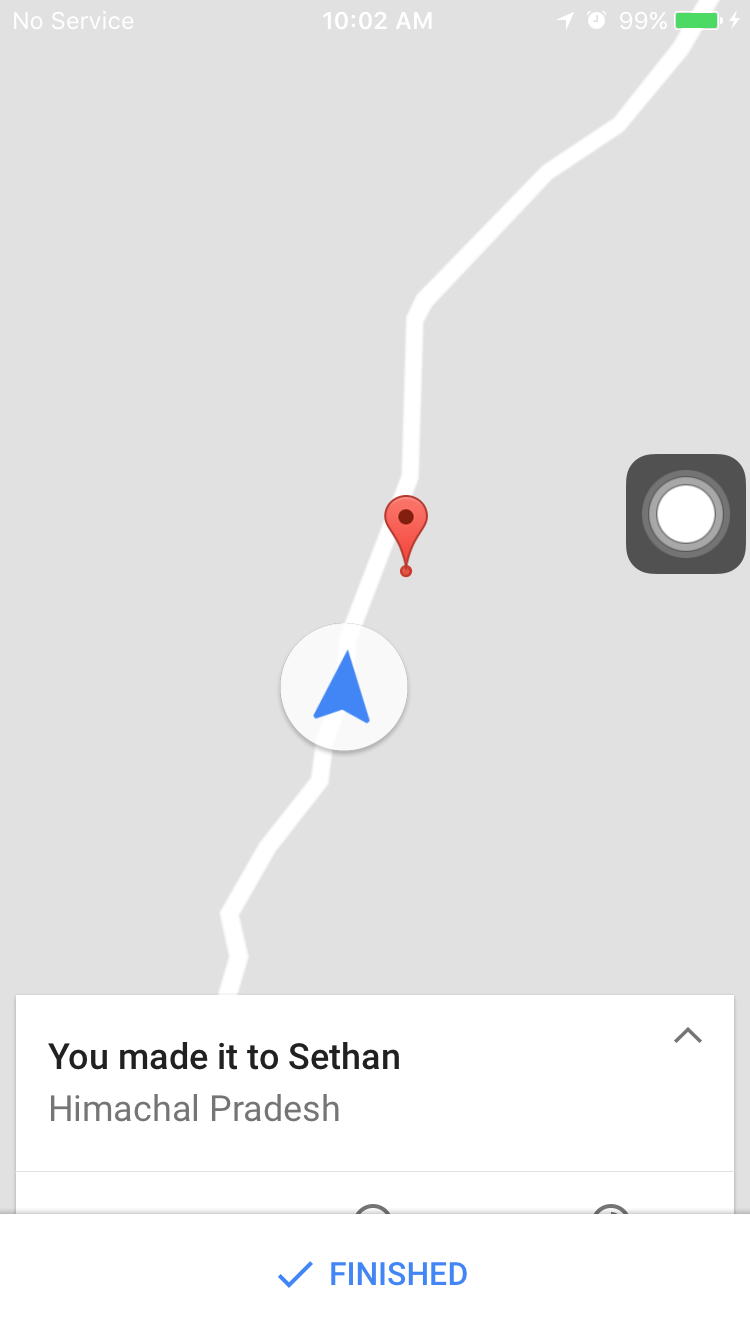 You'll find a few guesthouses here & it'd be your best shot to get fresh and change into trekking attire as your walk is about to begin.
4 KM from Sethan is Jorba. You can park your vehicles nearby.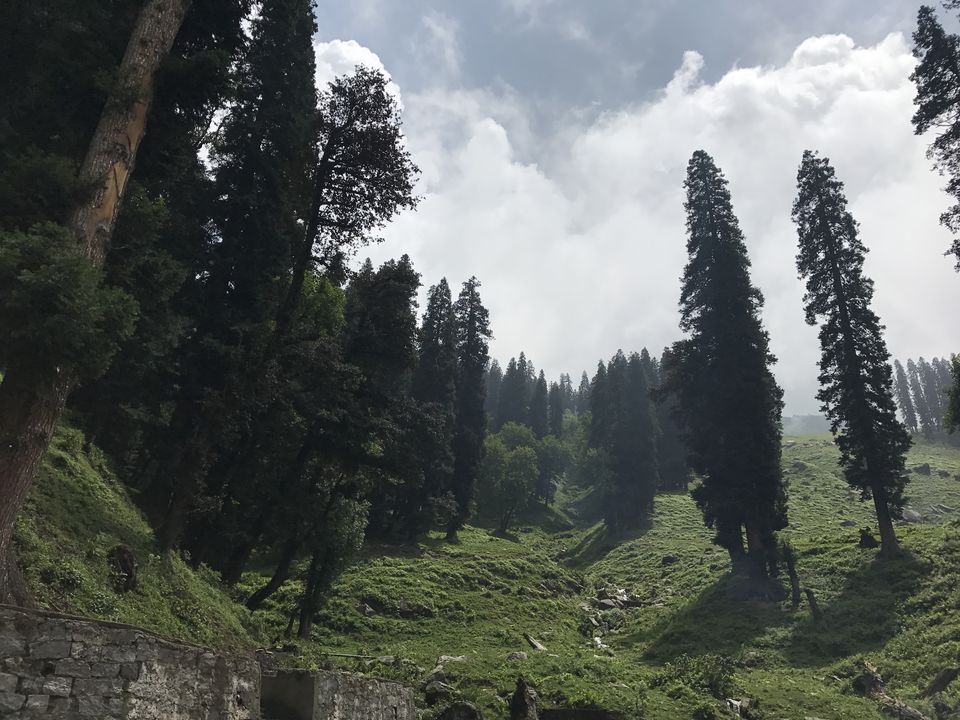 Dam at Jobra is a reference point. My back is facing the dam as I took the below shot. Those stairs are the starting point of the trek.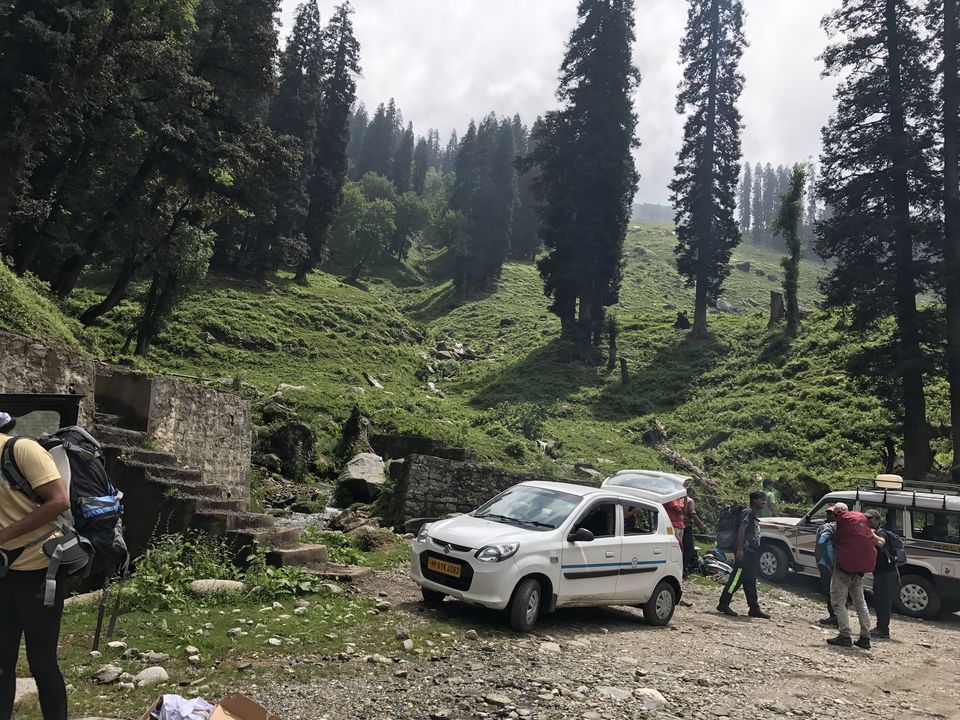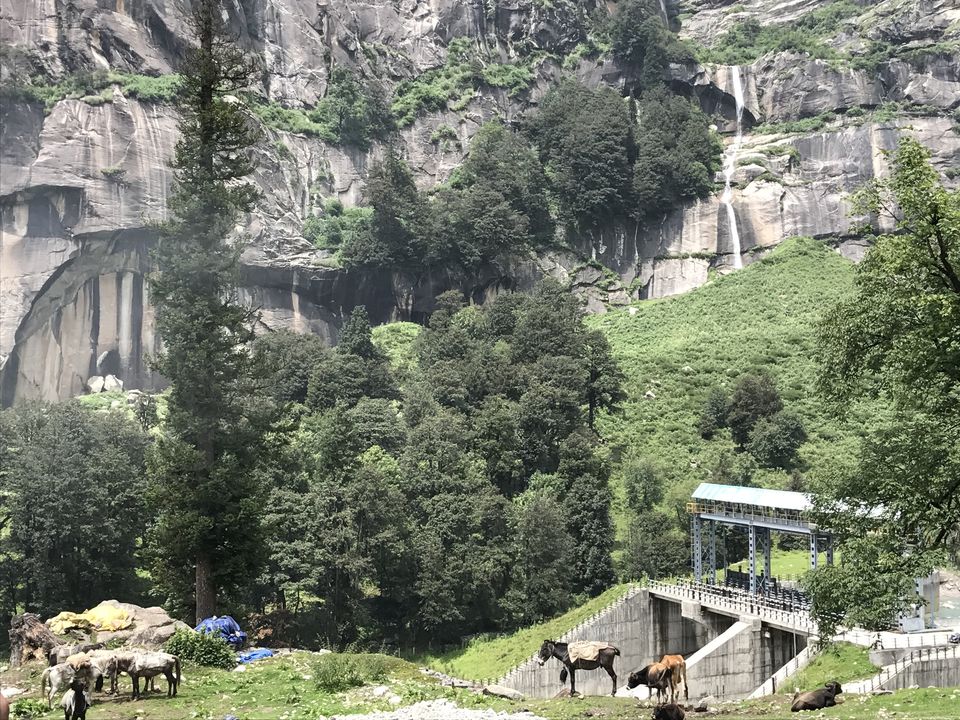 Trek Begins
Initially it reminded me of Triund, the terrain itself. Deep in the canopies, we embarked on the trek next to a stream. Horsheshit is scattered everywhere and you need to be careful as the trek is steep at some points also.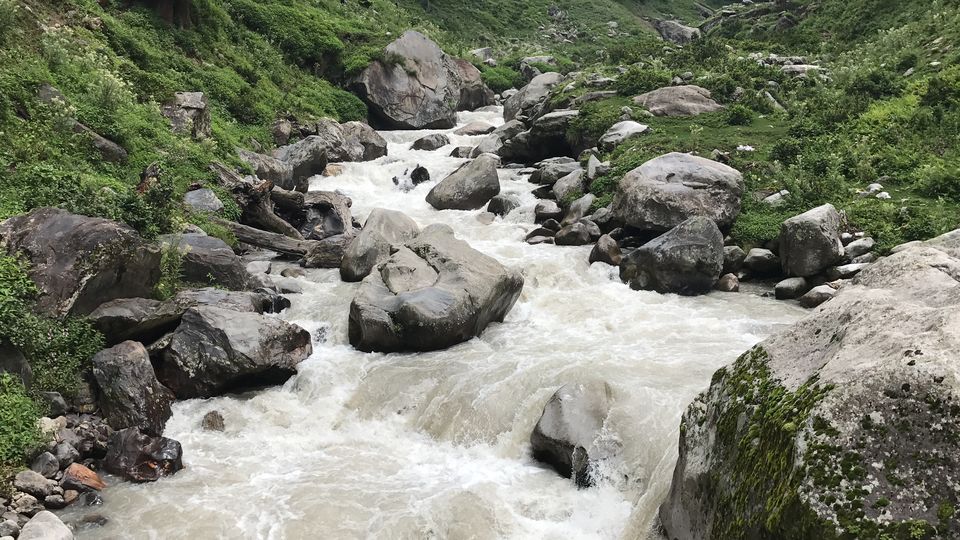 After about 30-40 minutes, the trail gives way to an open view of the valley. The expanse will consume you.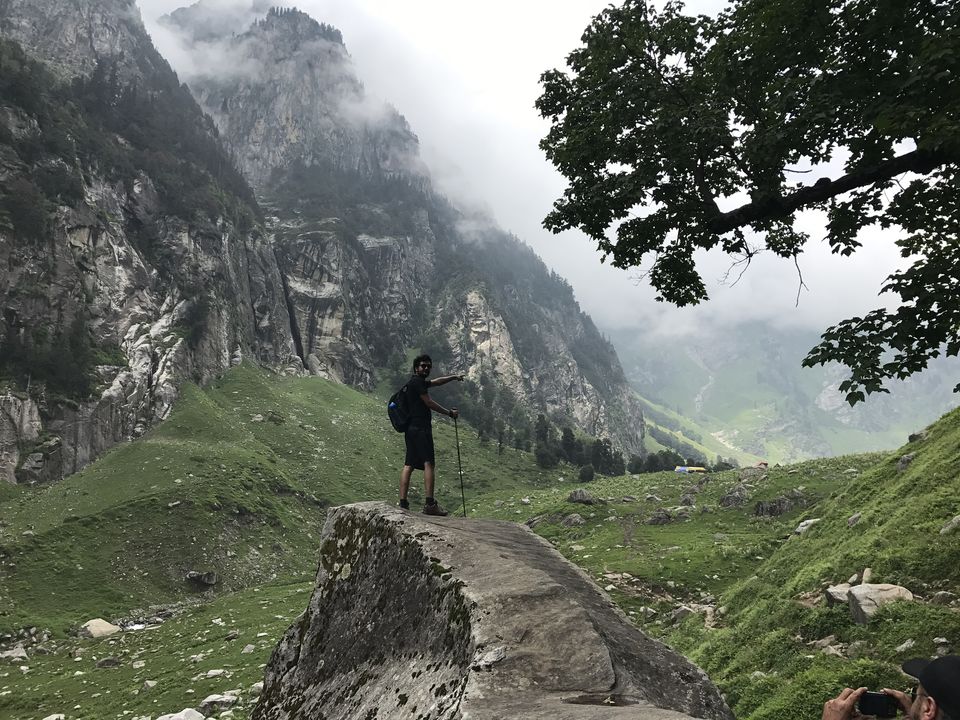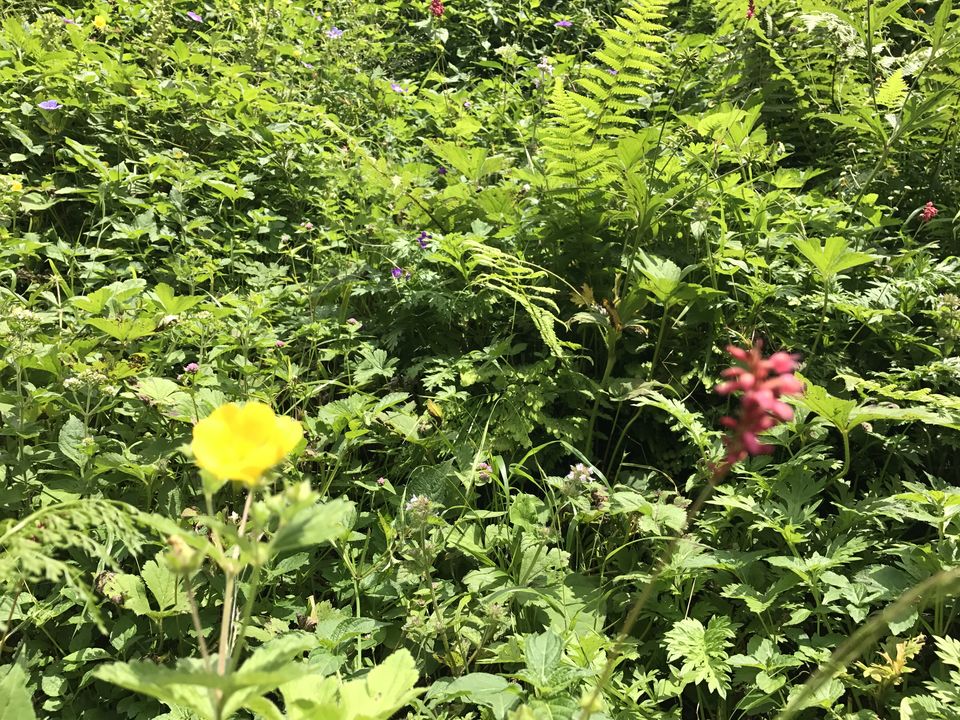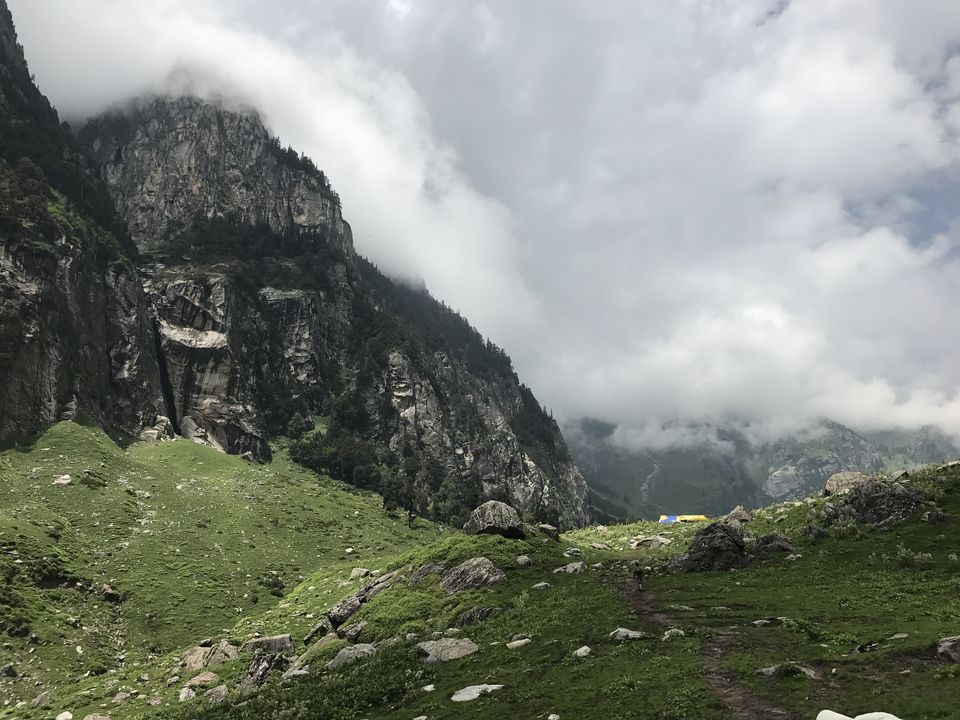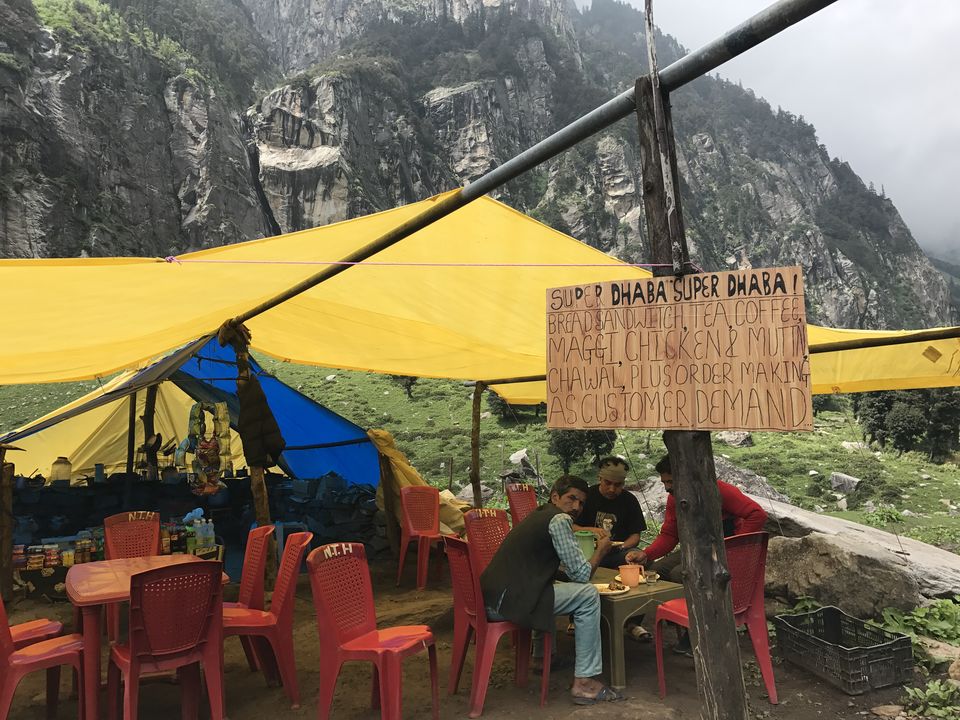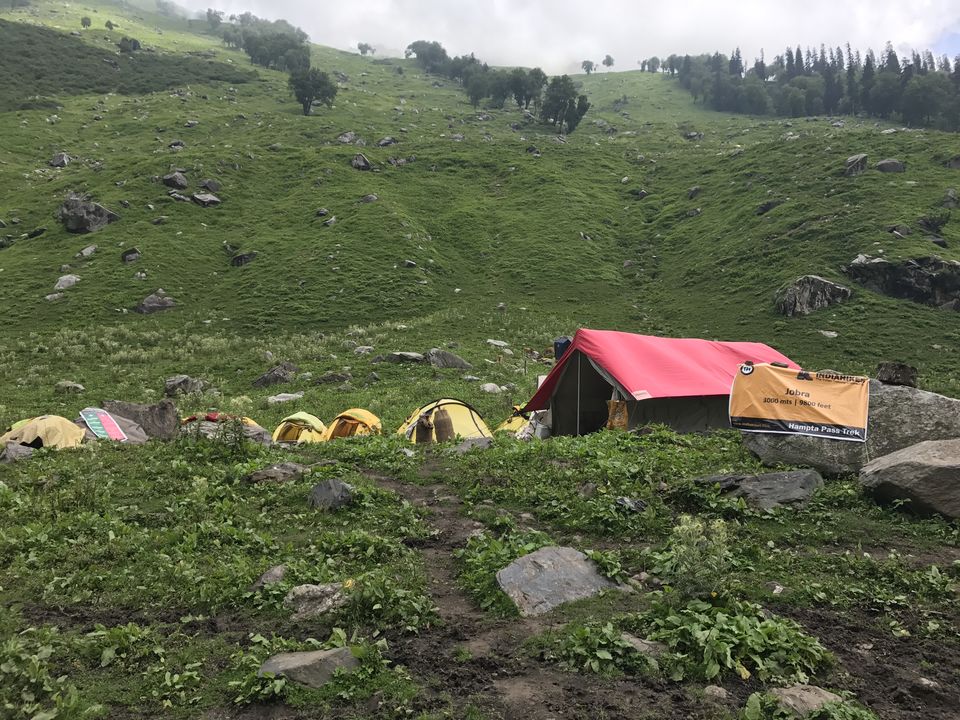 We passed Jobra camping site, as our first pit stop was at Chika. It could've been anywhere in all honesty. There was no hard and fast rule as we weren't bound by an itinerary of some organizer. Yet, Chika had been mutually decided.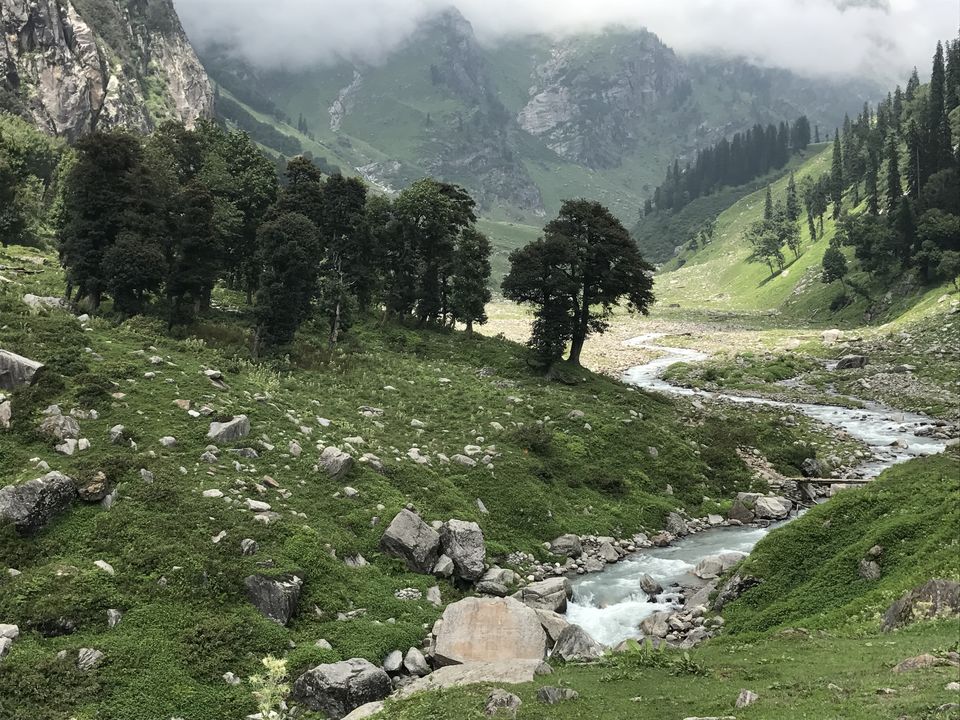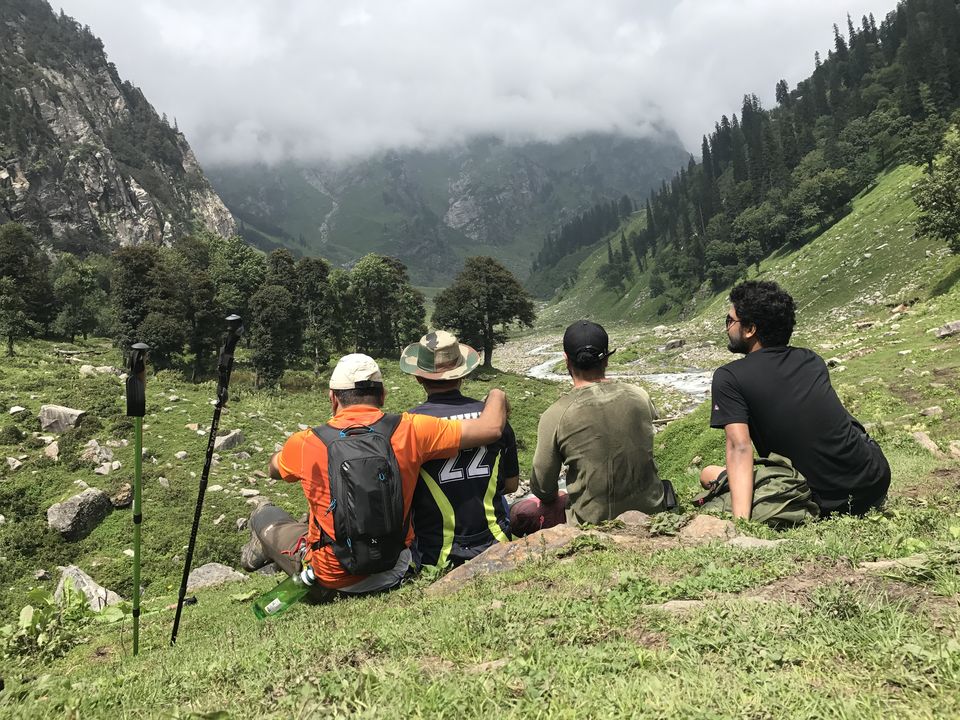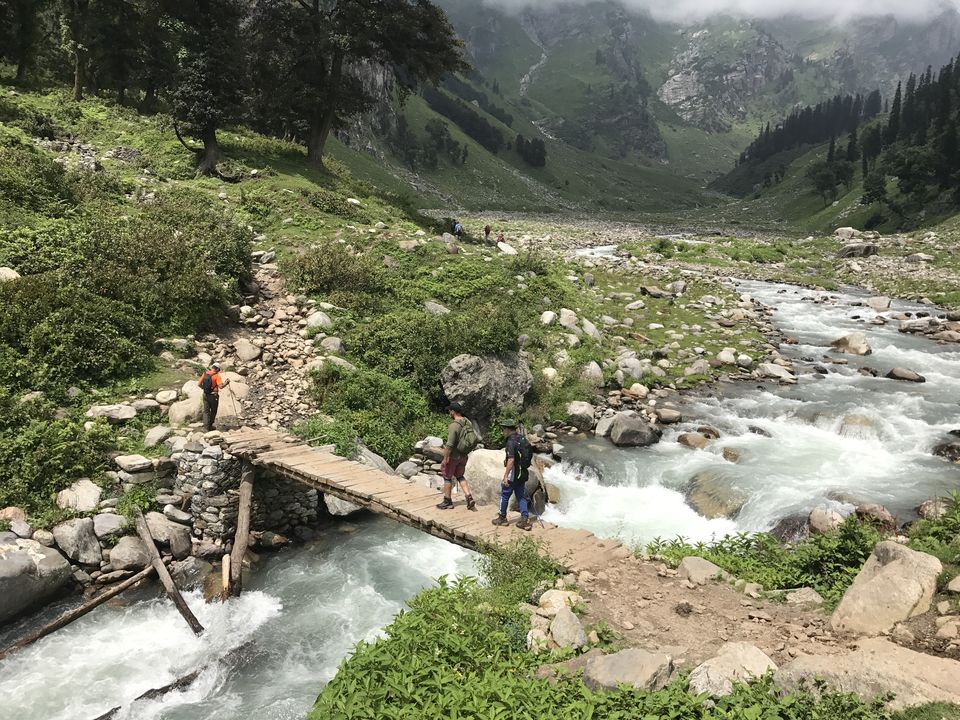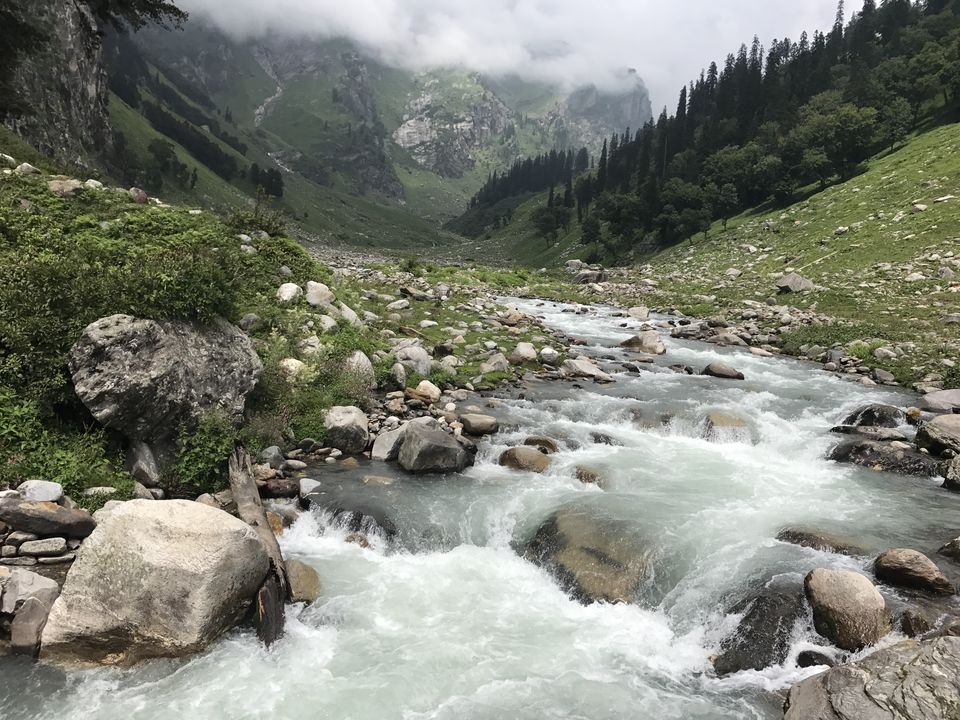 As we walked parallel to the stream, I recalled reading an article on Hampta Pass trek. It was always on my mind, though I hadn't anticipated it so soon after Bhrigu. The crossover of the valleys was amazing.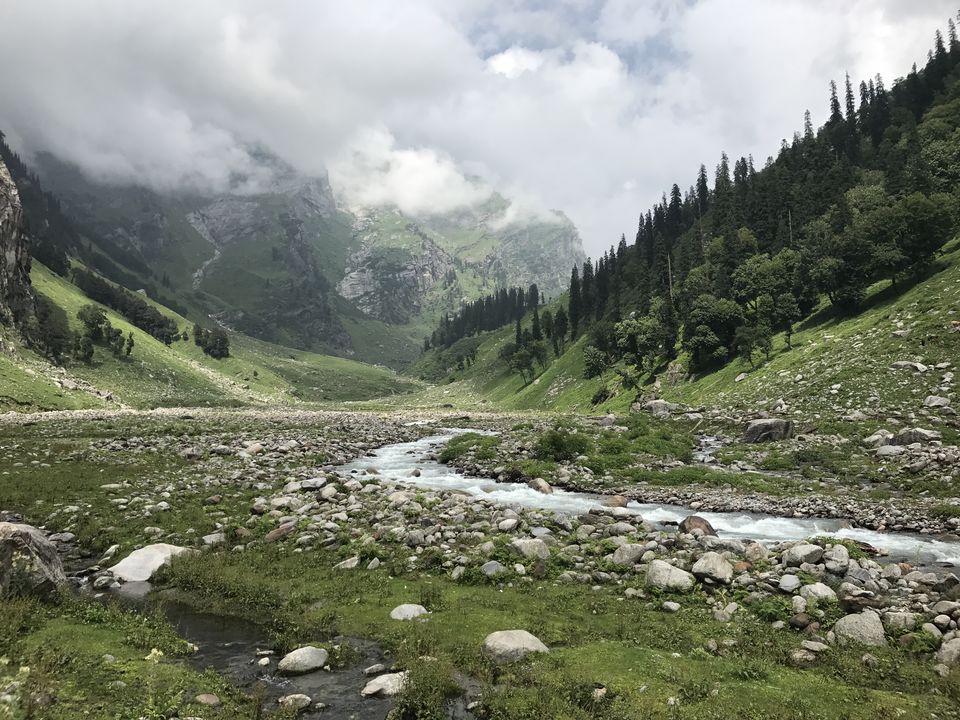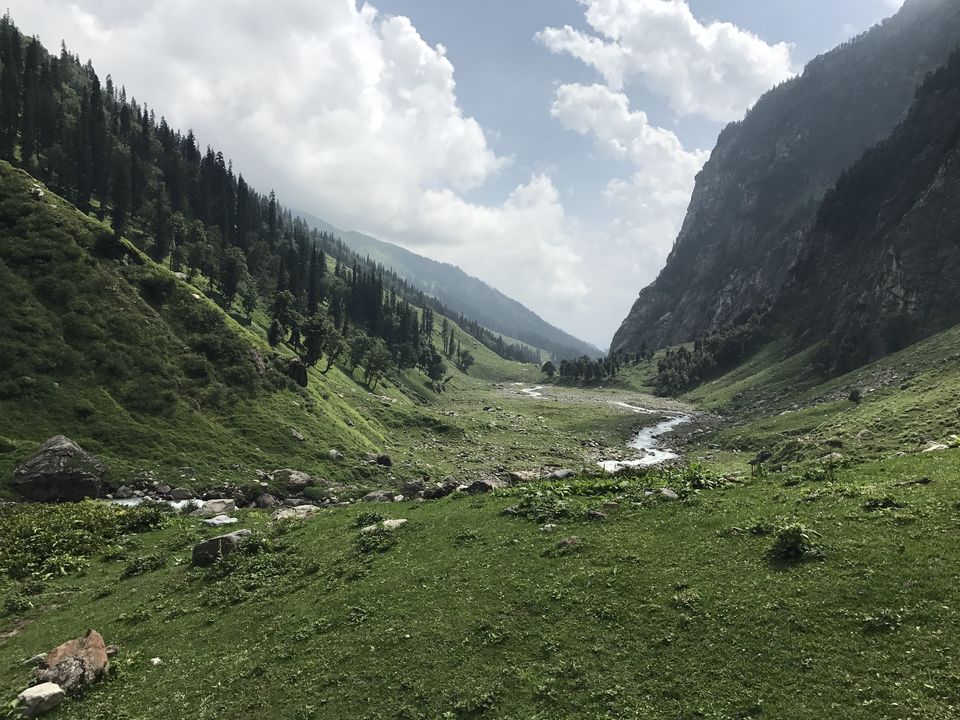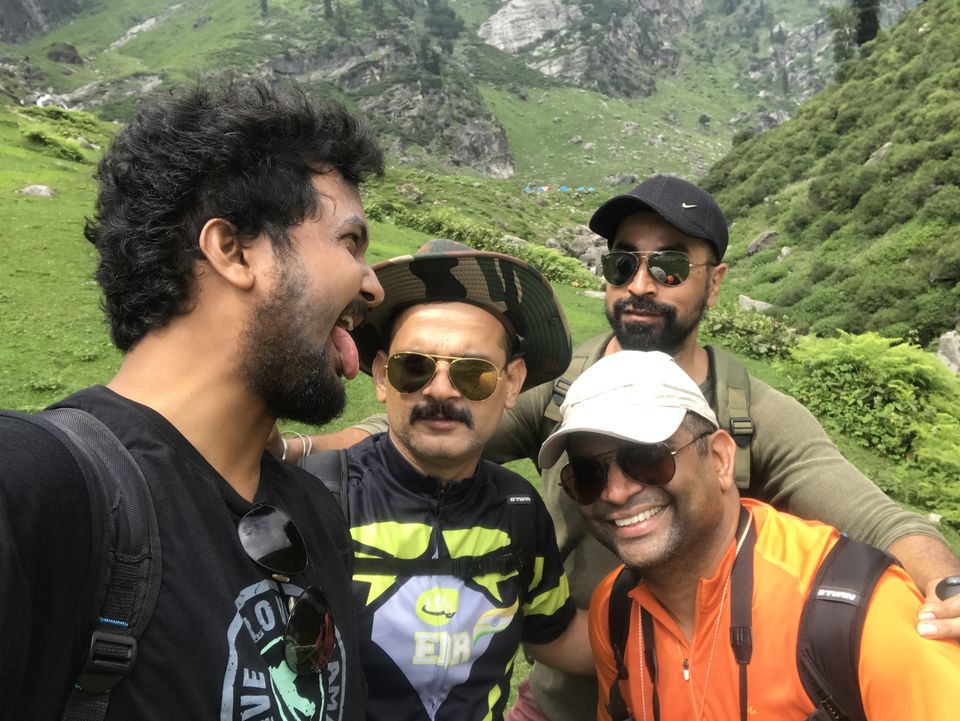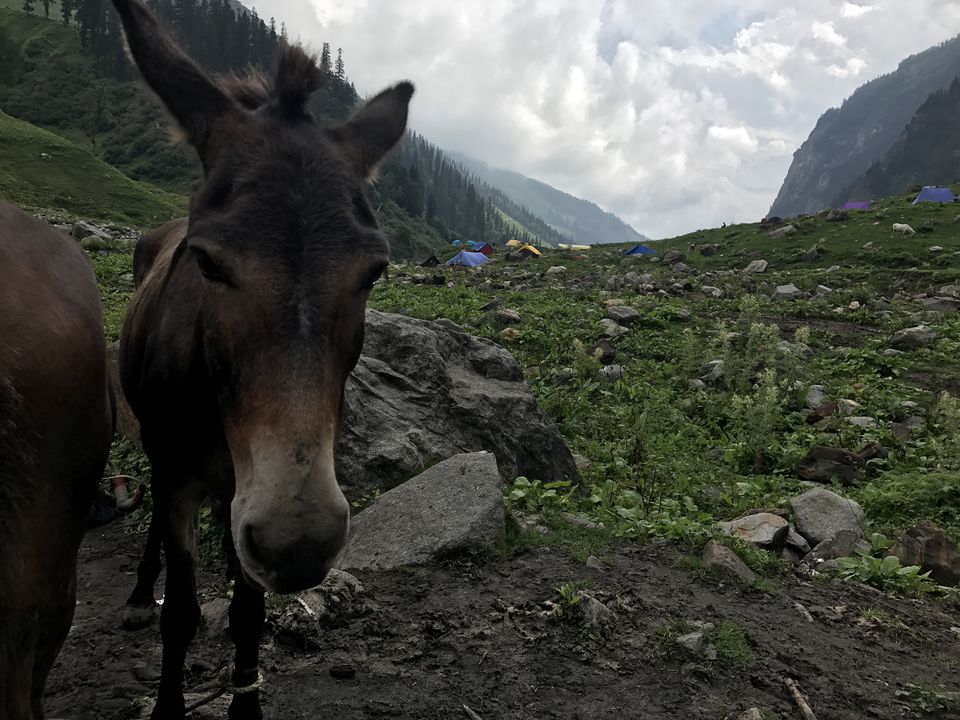 Reached Chika. As usual, the better parts of the flatland were occupied by hikers who arrived earlier.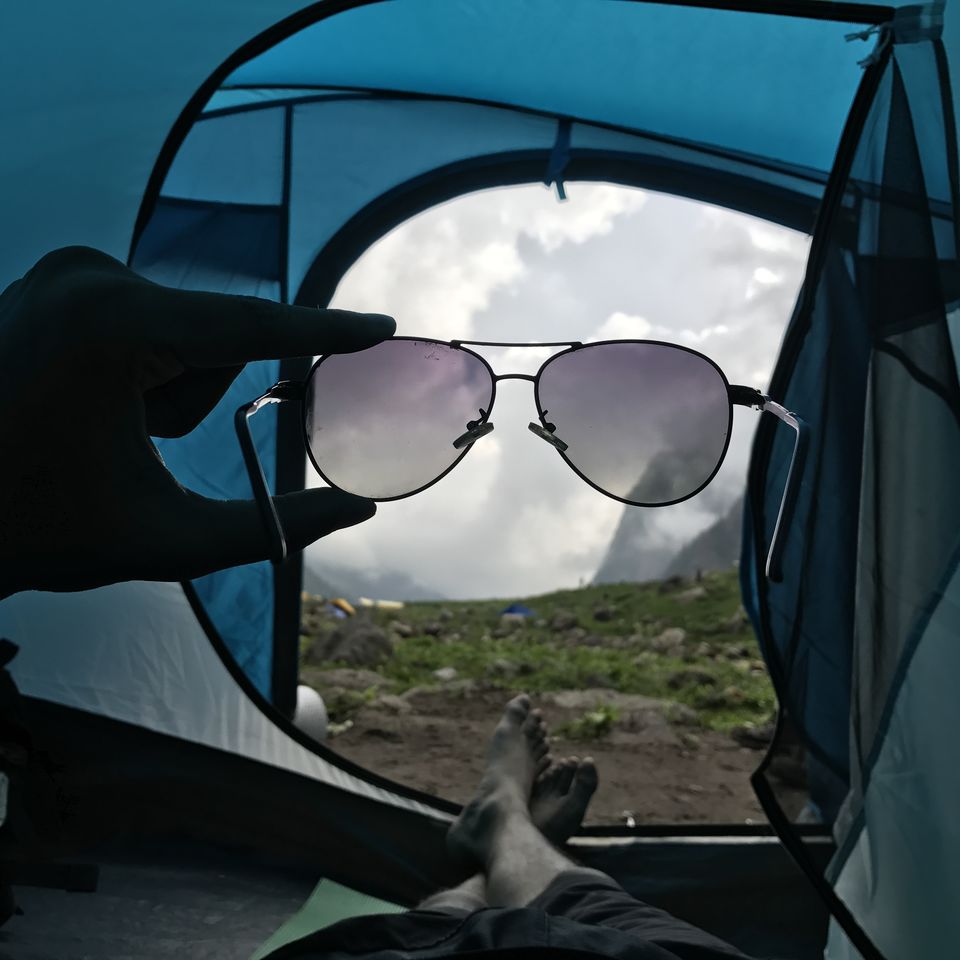 Shot a few timelapses of setting up the tents. Nitin, can be seen relaxing in his chair.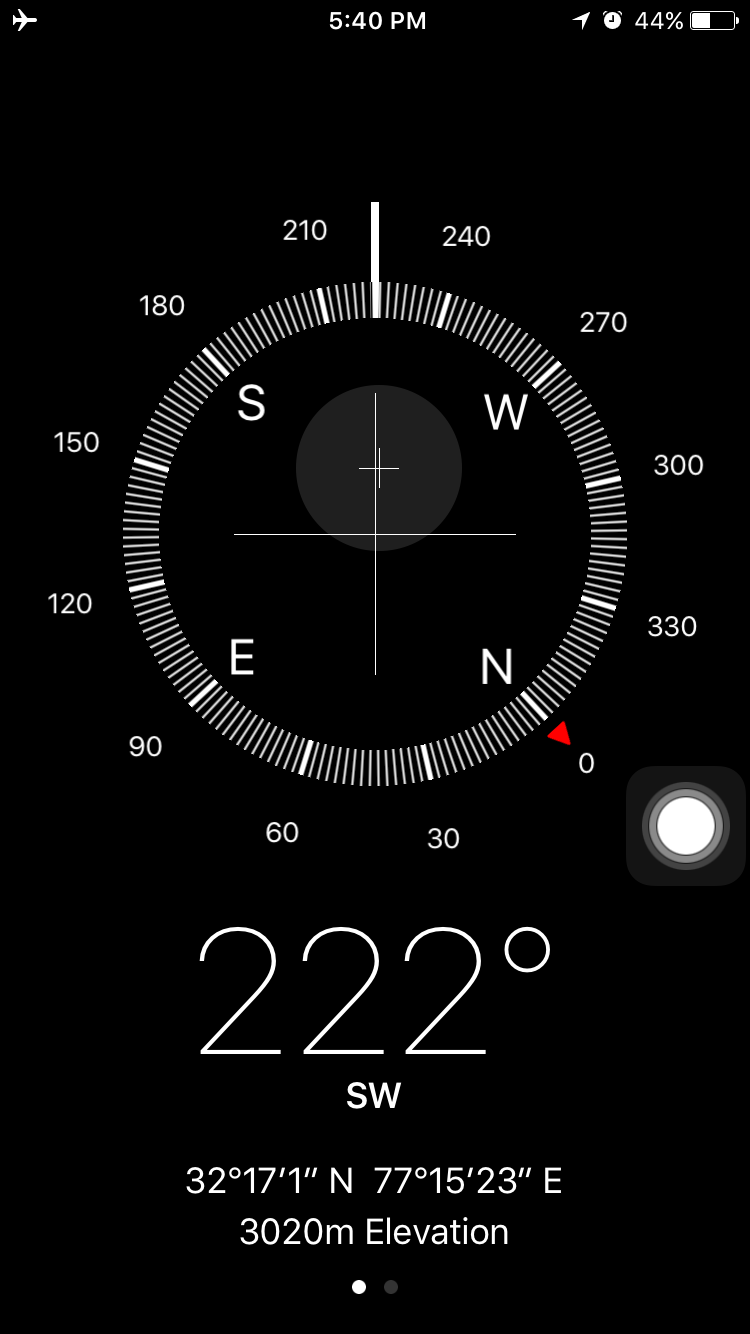 At night we had pakoras and danced to Punjabi tracks. The pakoras turned out to be crispier than I thought. You couldn't distinguish them from ones made in the comfort of the home.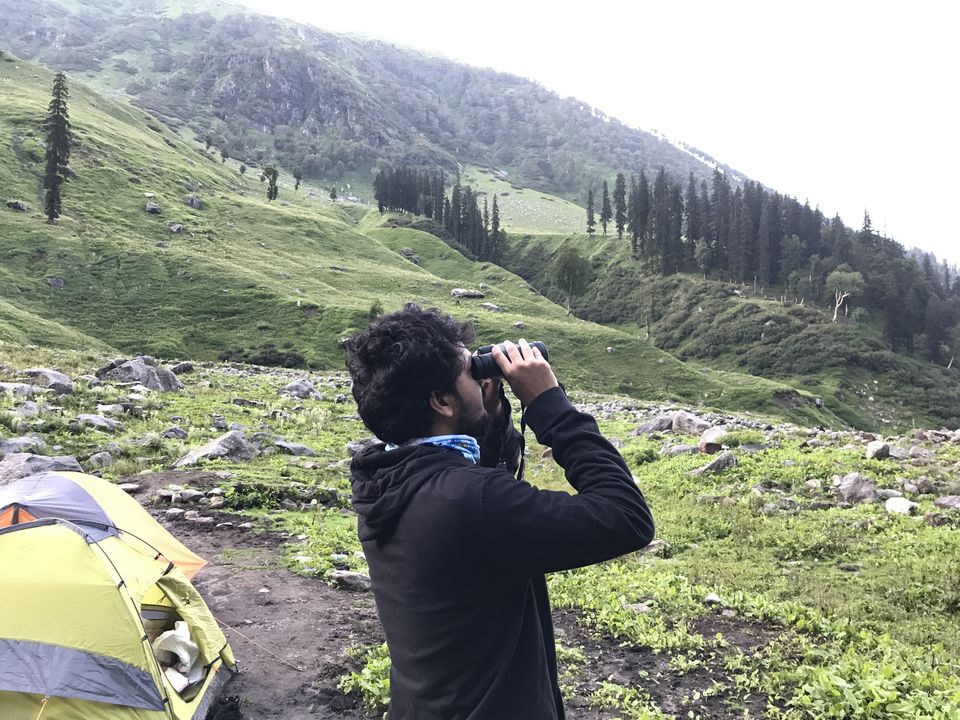 Early morning birding. Could spot a few eagles and doves. The professionals in the group knew the scientific names and were totally into birding. That was one powerful binocular which Vikram brought. And also, he's completed Stok Kangri. Damn!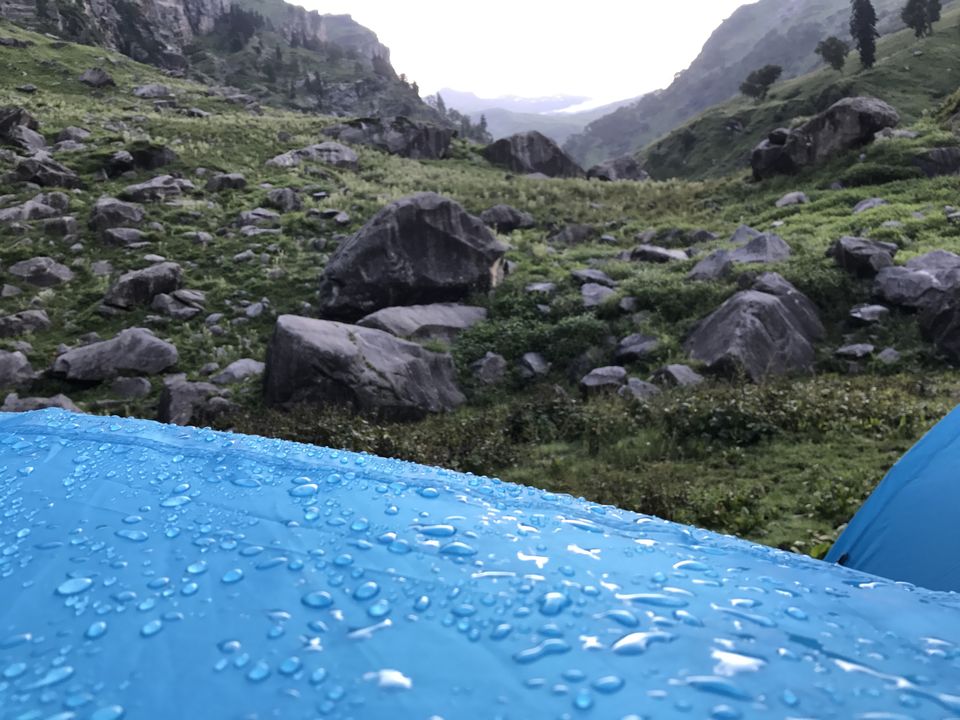 Water will never be an issue on this trek.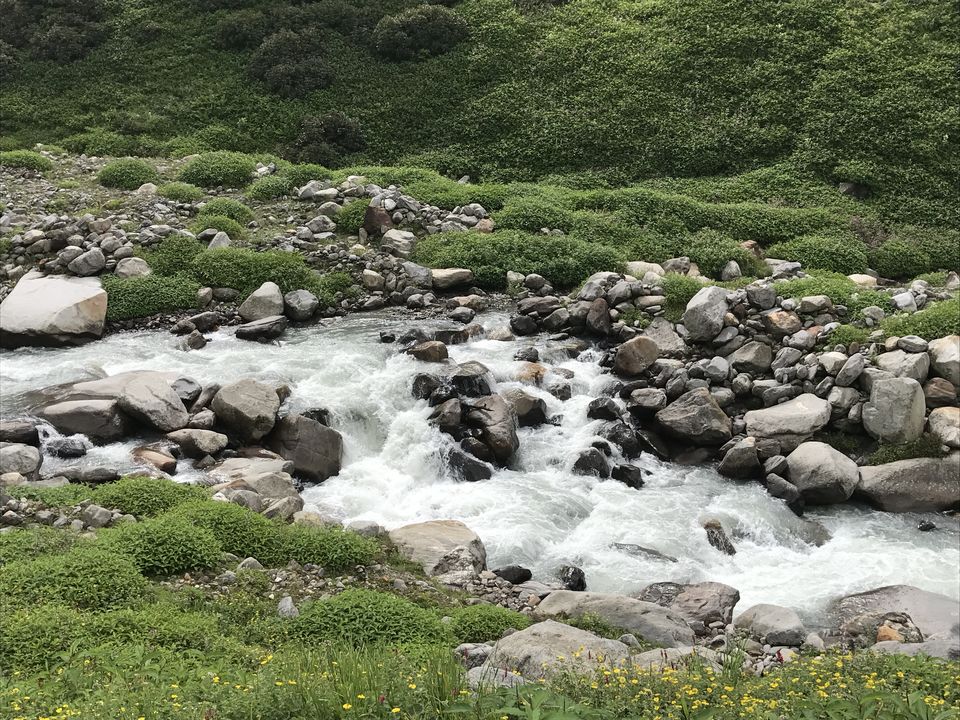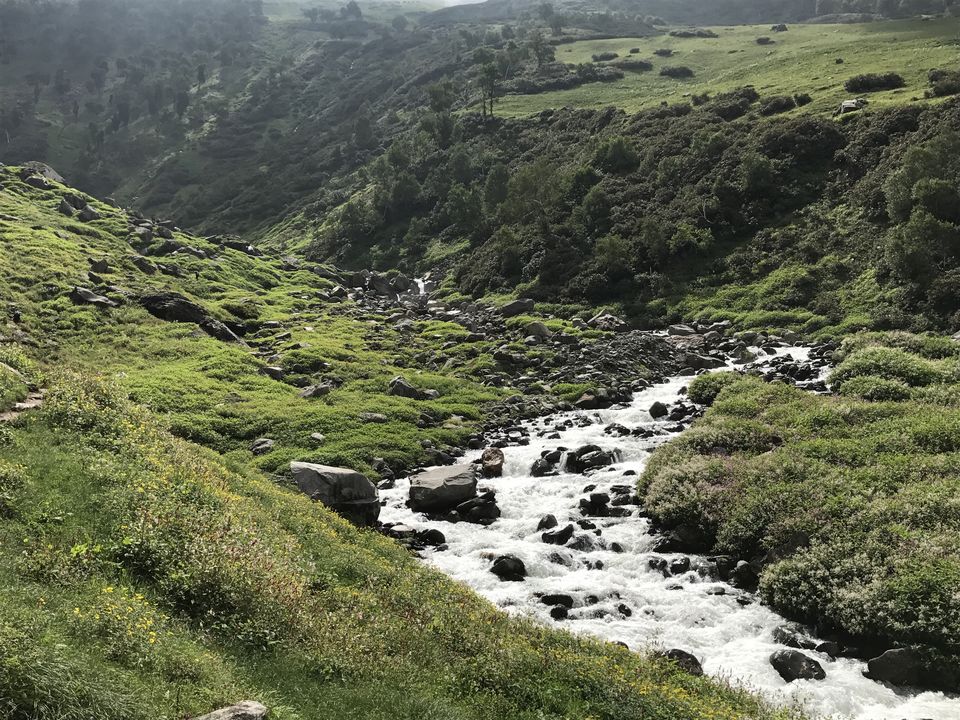 As you progress towards Balu Ka Gera, a huge waterfall will appear on your right side. This will be the biggest one in terms of intensity and proximity. You might see a few more, but they'd be pretty distant and would require DSLRs to capture in their true magnificence.
I met a solo explorer, Priya Khetpal. We discussed how roaming solo is difficult for women in this cruel world. She invited me to come till Chatru, Chandrataal Lake also. But being short on leaves, I had to deny. Perhaps on some other trek we'll collide again. Life's short, and apparently the world has shrunk it seems.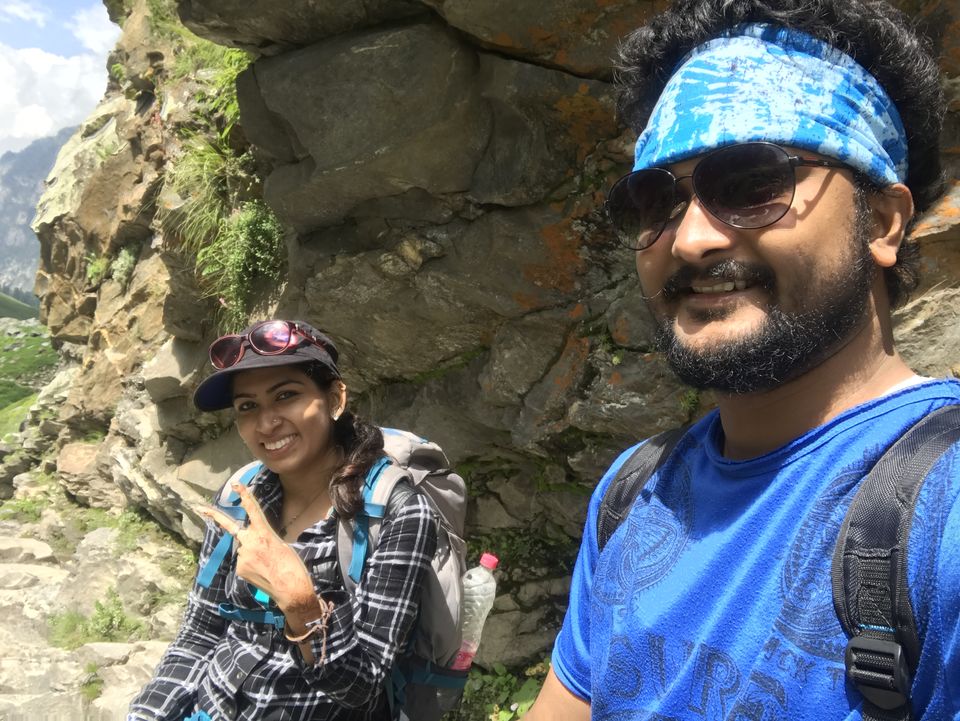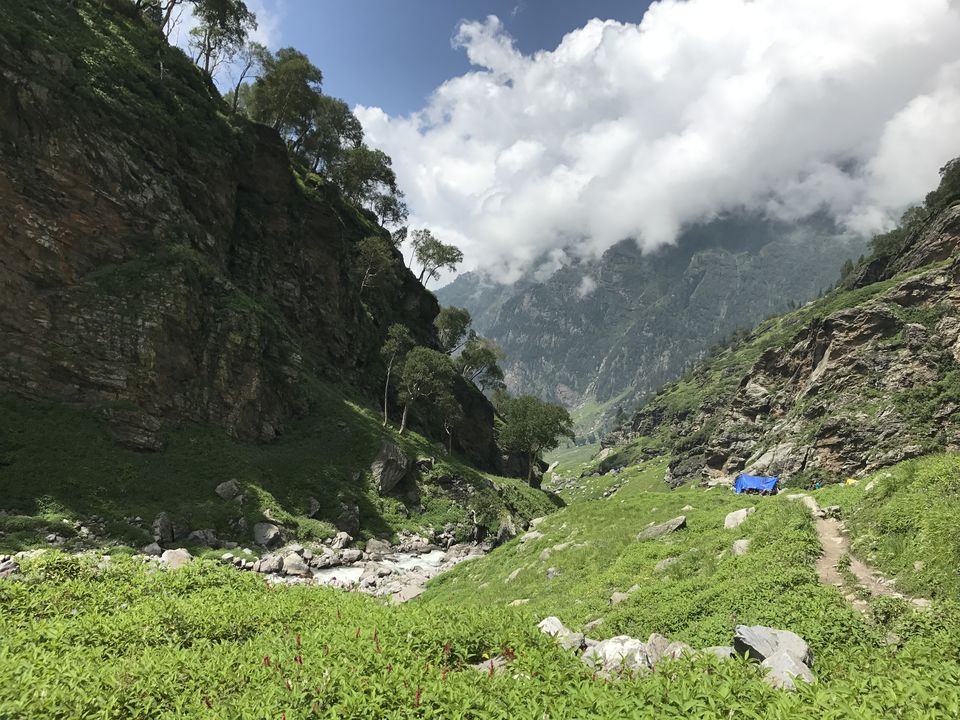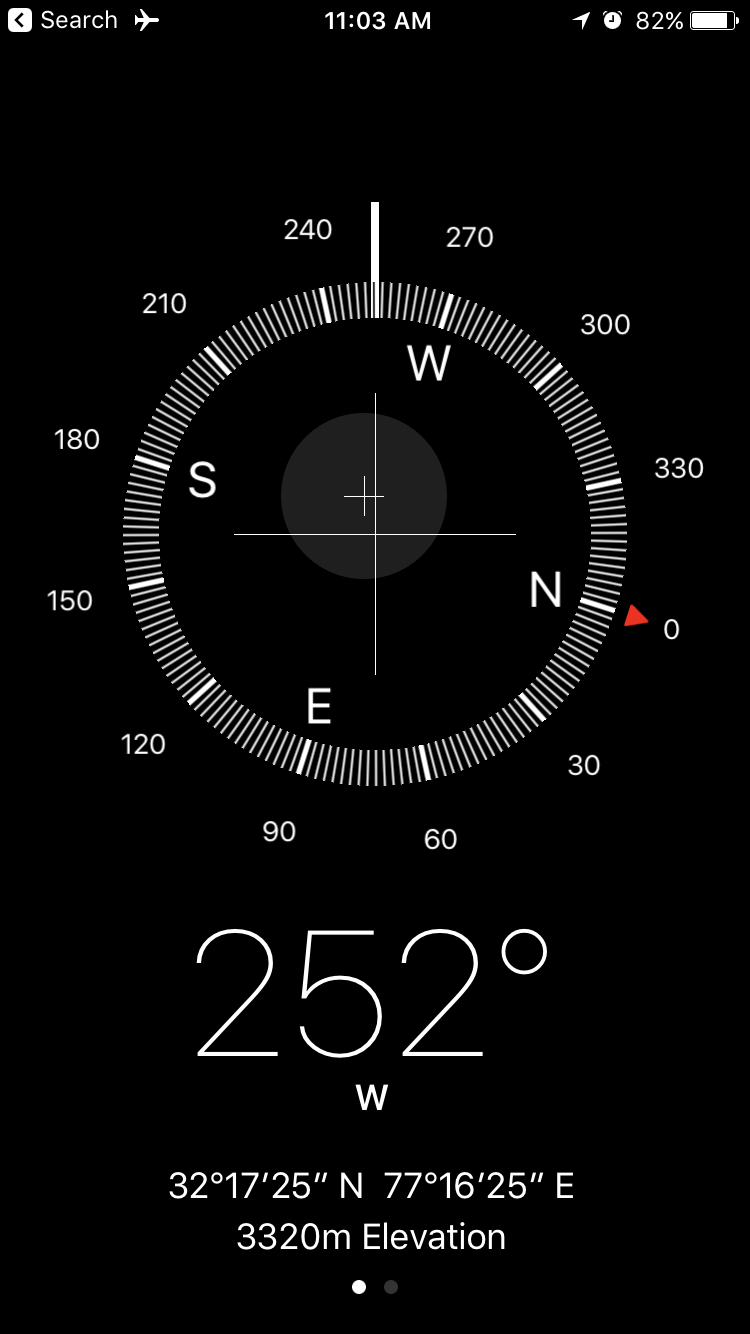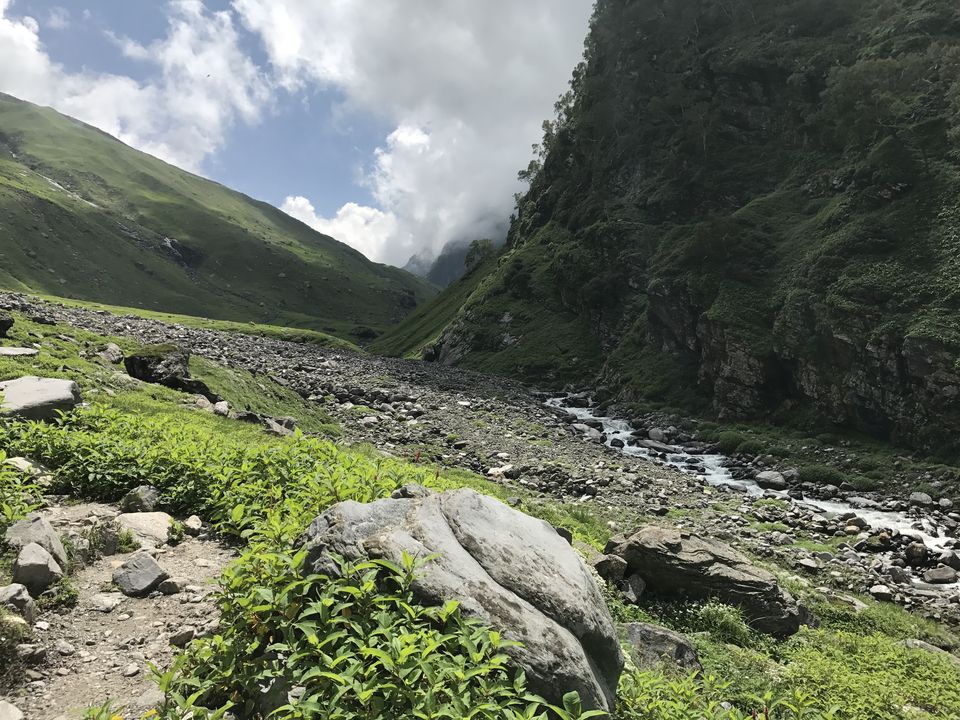 sefsef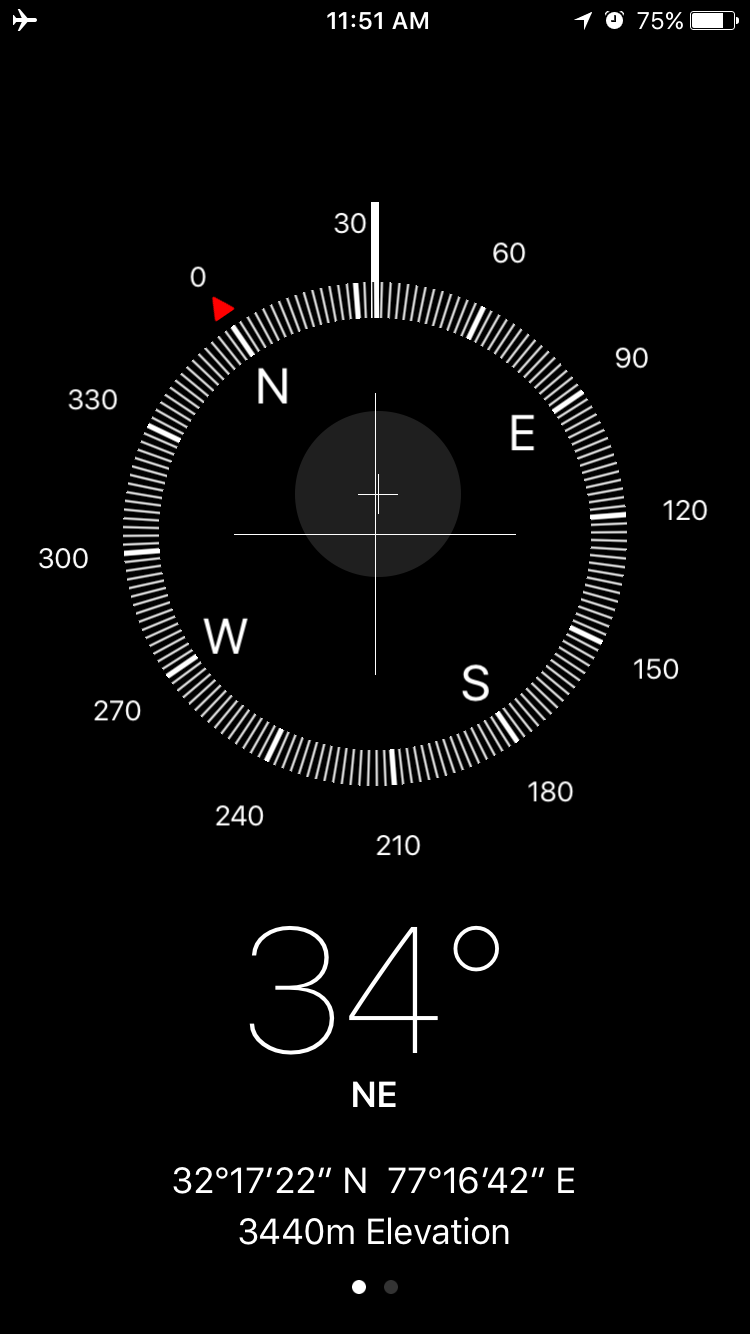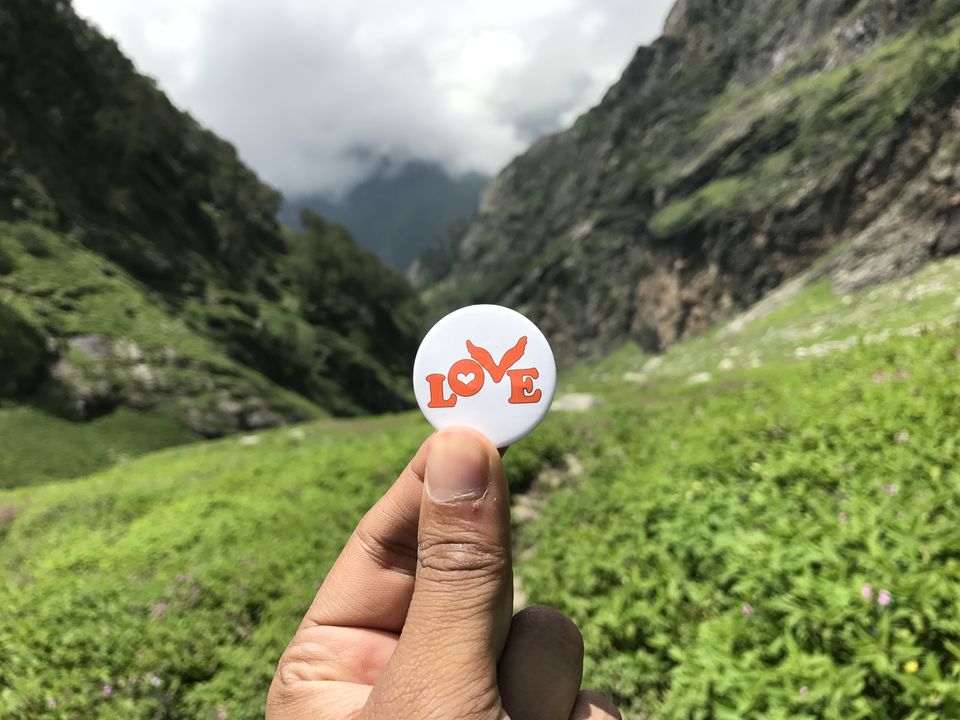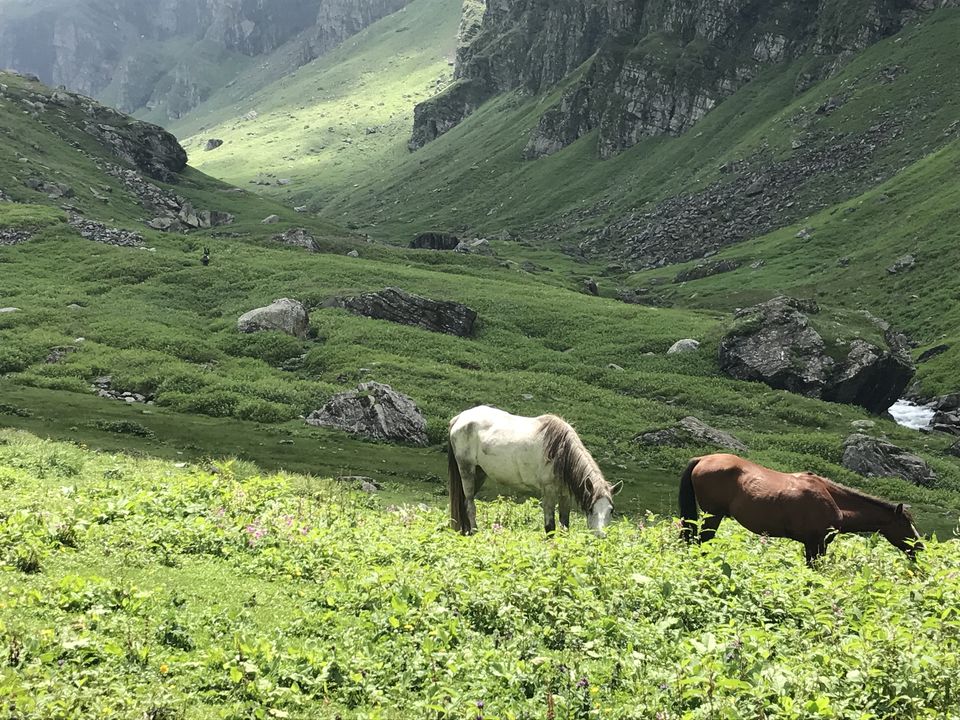 If you're trekking, then at some point your shoes are bound to look like this. Not just muddy! Severely 100% muddy!!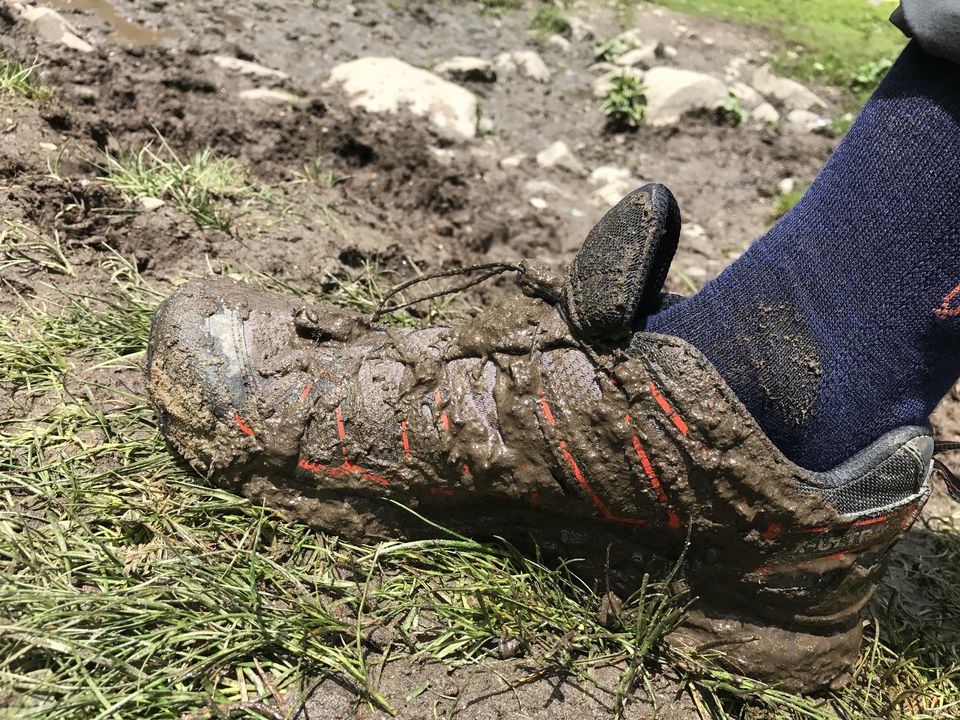 I rinsed my shoes in a stream nearby. It's a GTX version, which means its waterproof. I dipped it completely and also recorded the experience on my phone. I'll be sharing a link at the bottom of this write-up. Perhaps it'd be useful to you or someone.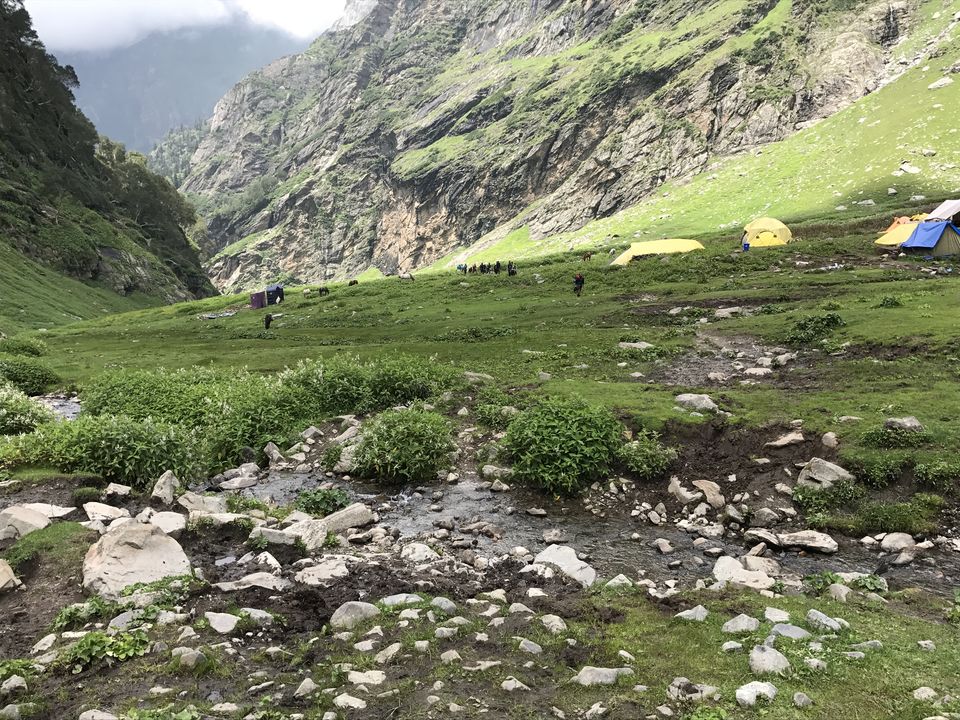 In the picture above you'd see Jwara Camp Site. India-Hikes tents can be seen in the distant. They trek slowly and comfortably and the best players in town for hire. So I've heard.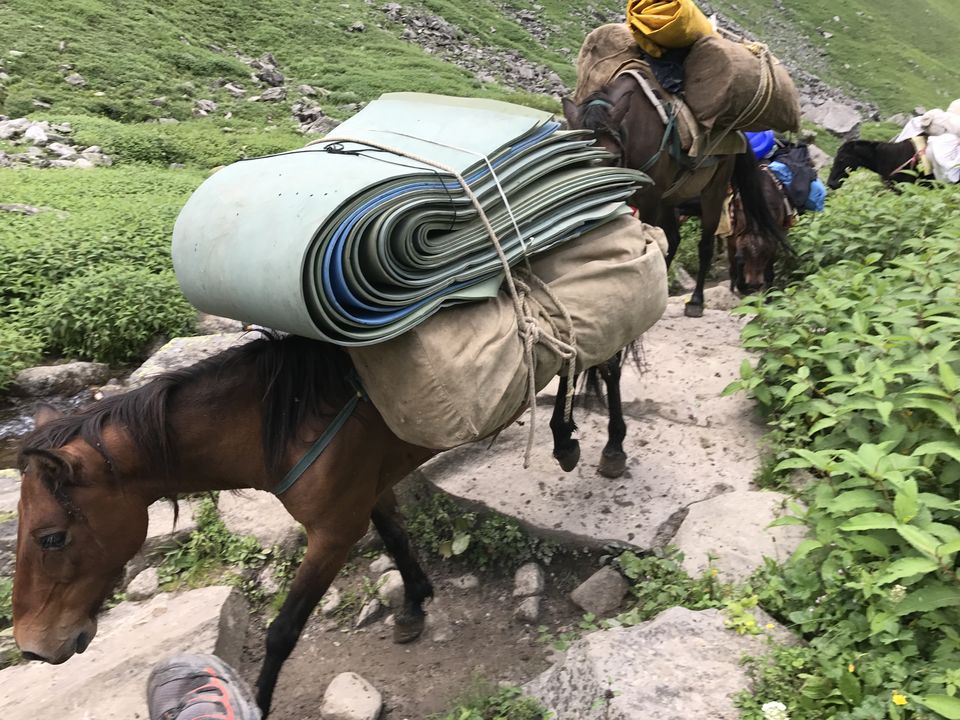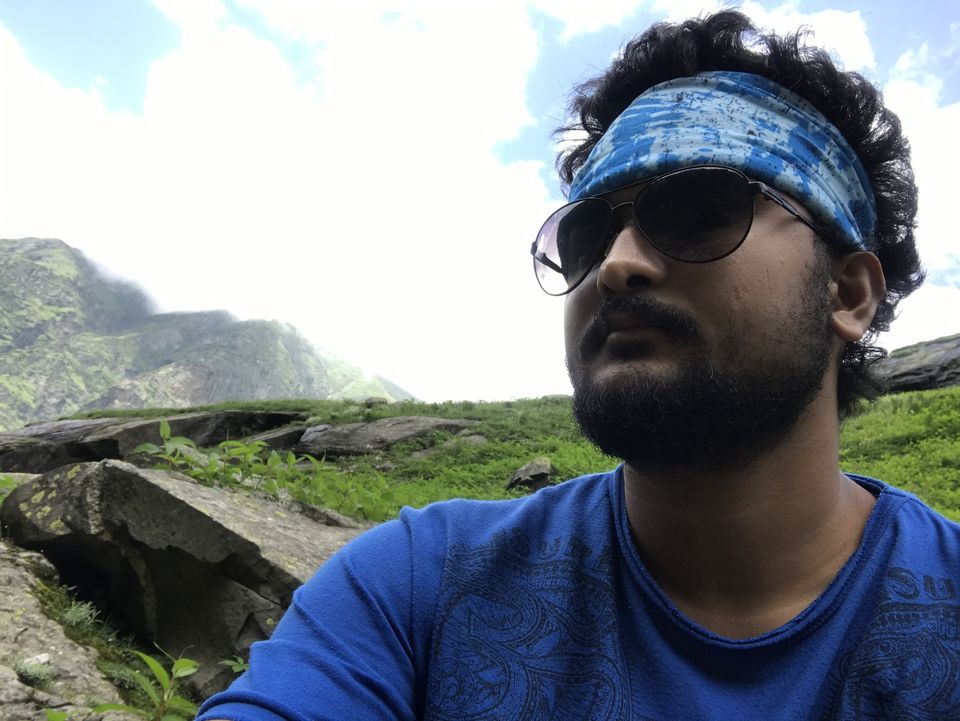 I was on page 56 at the time. Lately I think, I've become a Kafka in myself. Or at least in the making of it. Circumstances occur & you start getting detached from everything. I get that emptiness a lot.
I read a page or two & then soaked in the quietness of the valley. Soon I'd see others catching up to me from behind. Not that trekking is a race, but I like to trek solo, keeping a little distance between myself and the people ahead/behind of me.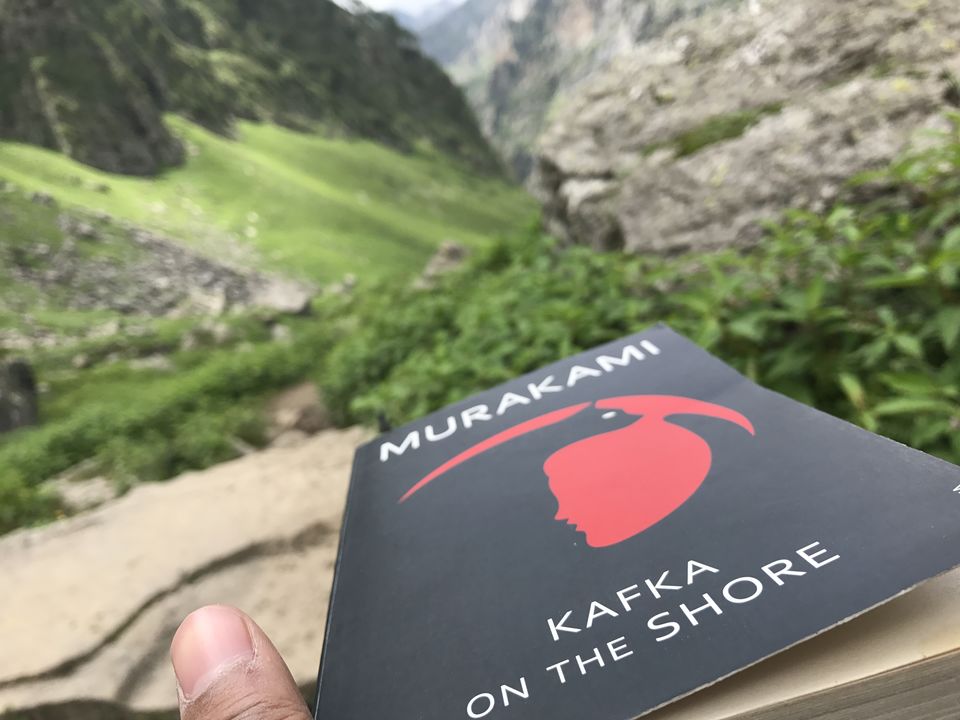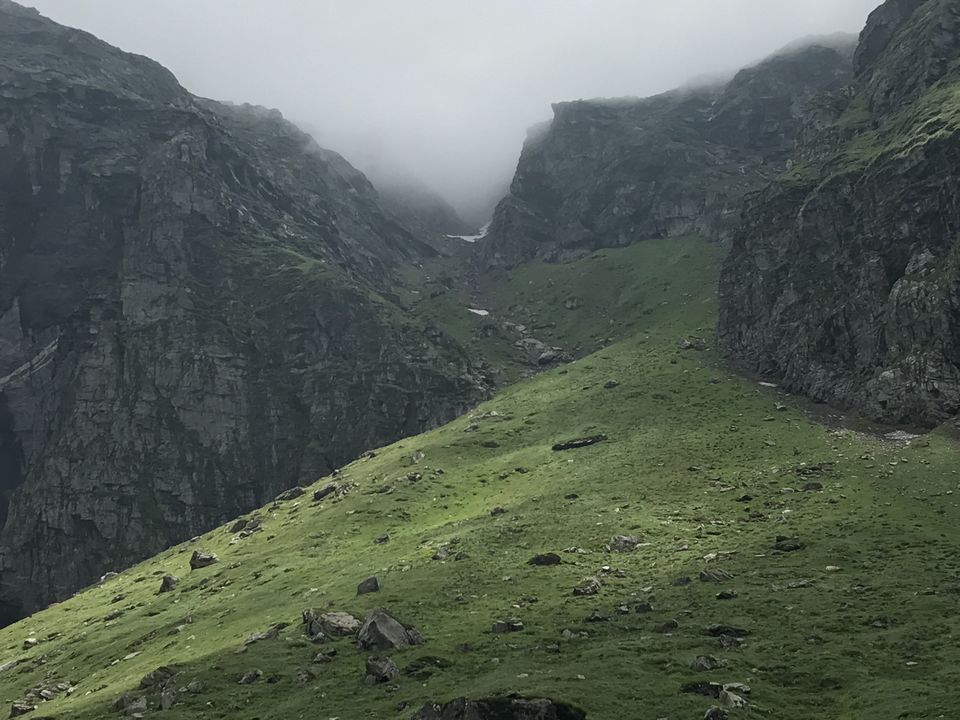 As I said, the trek seems like Triund or Bhrigu during some parts, while VALLEY OF FLOWERS at other times!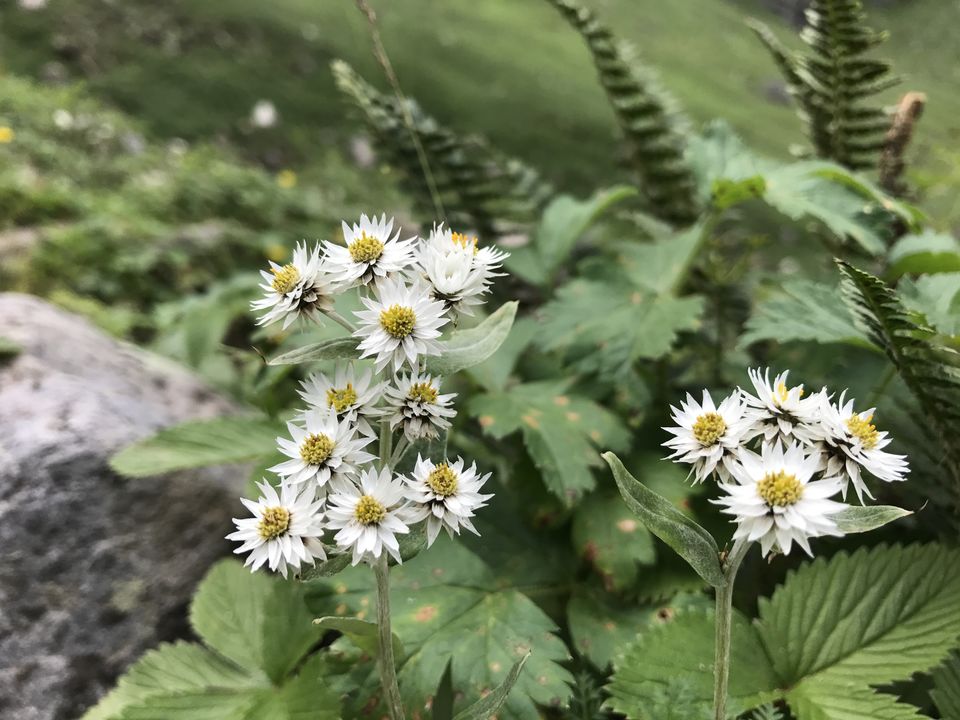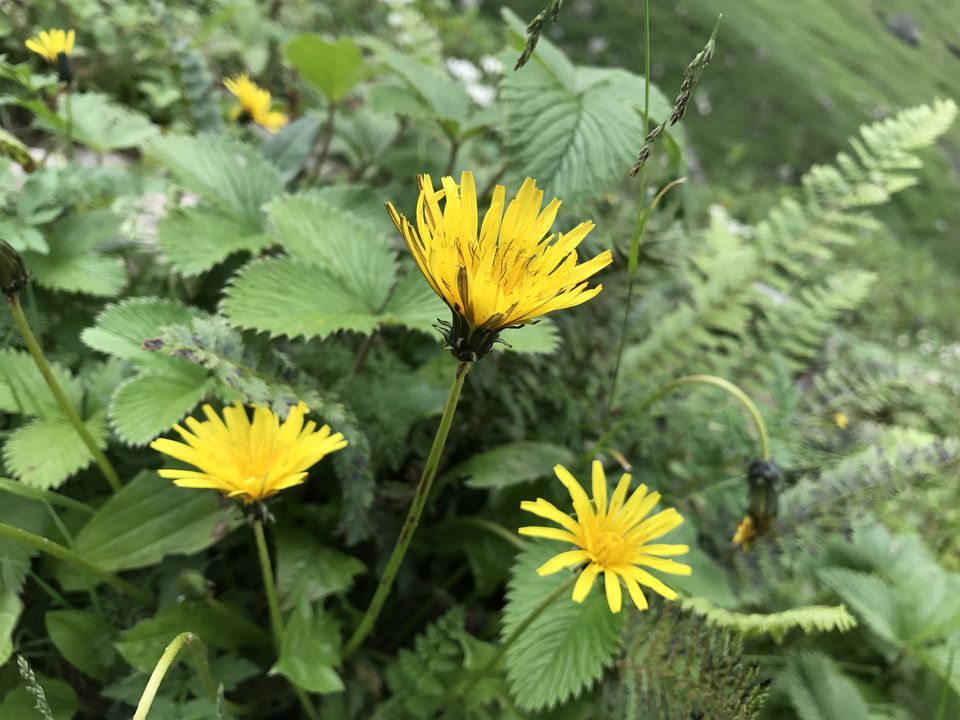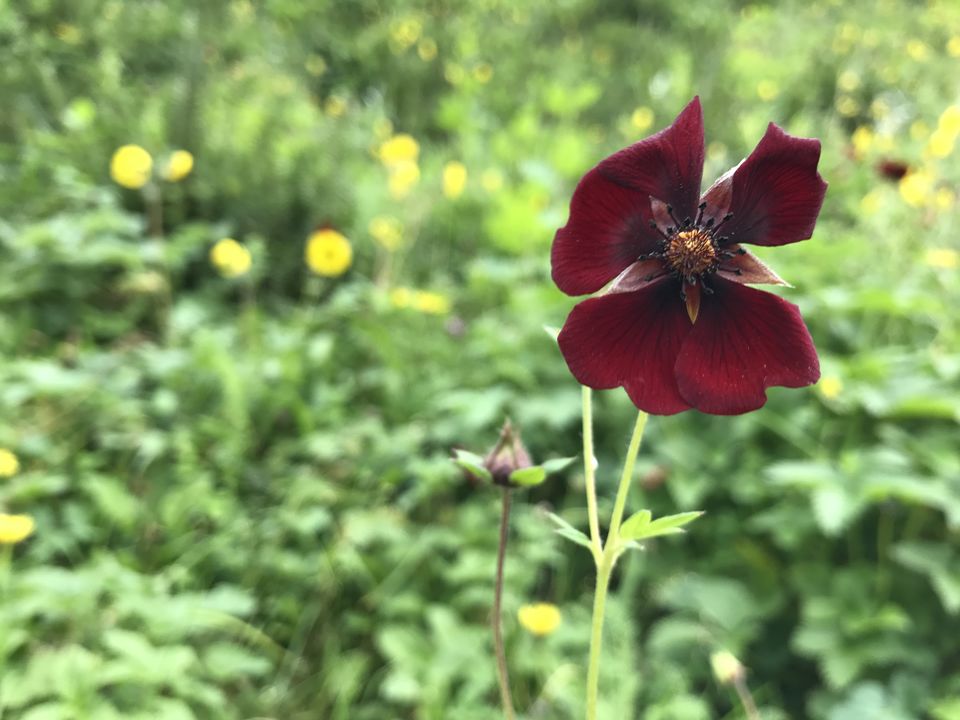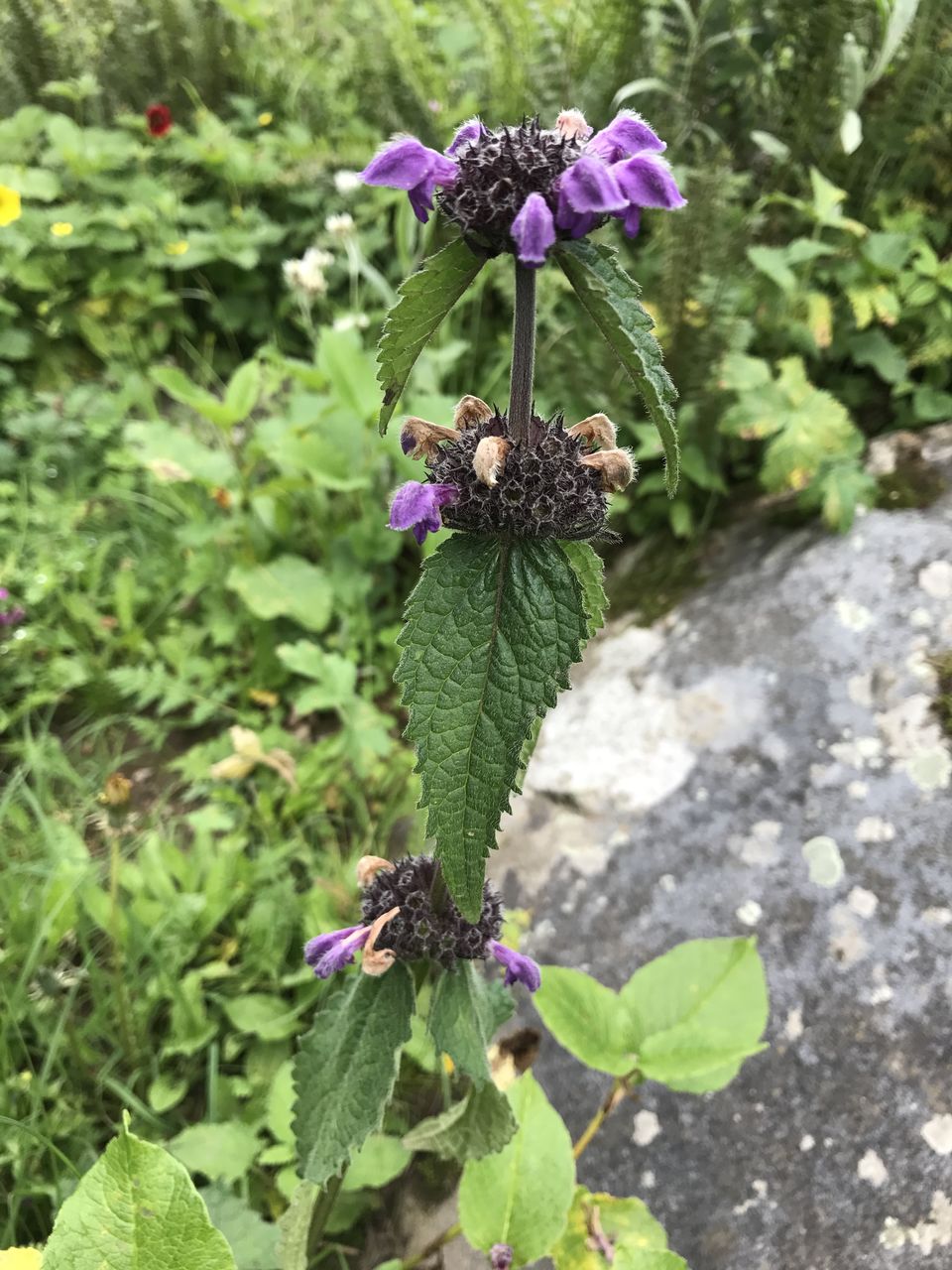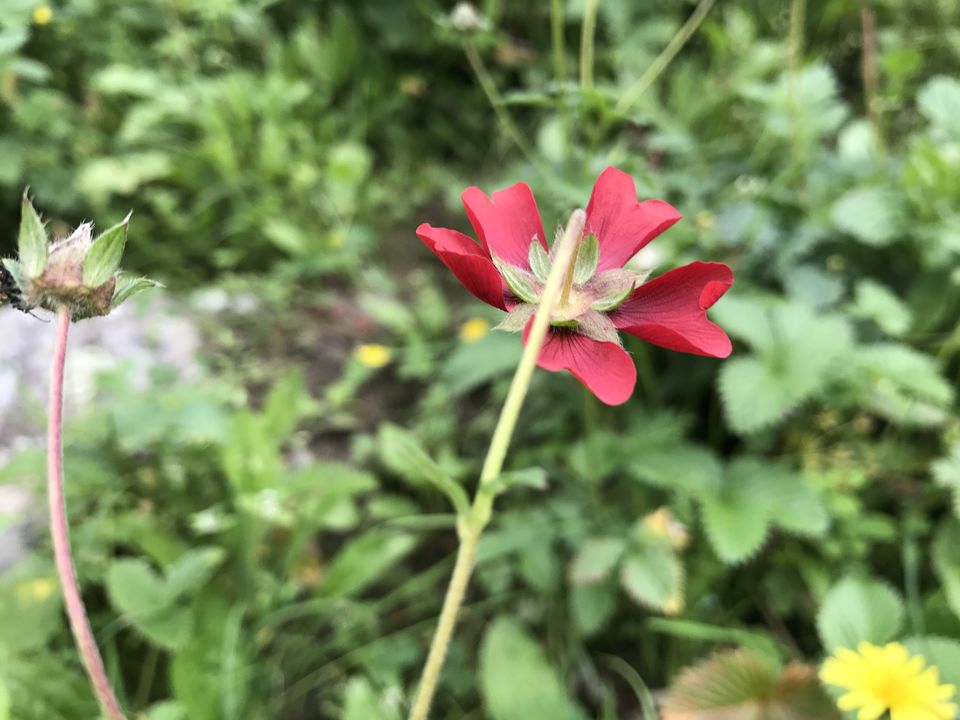 First visual of Balu Ka Gera camp site.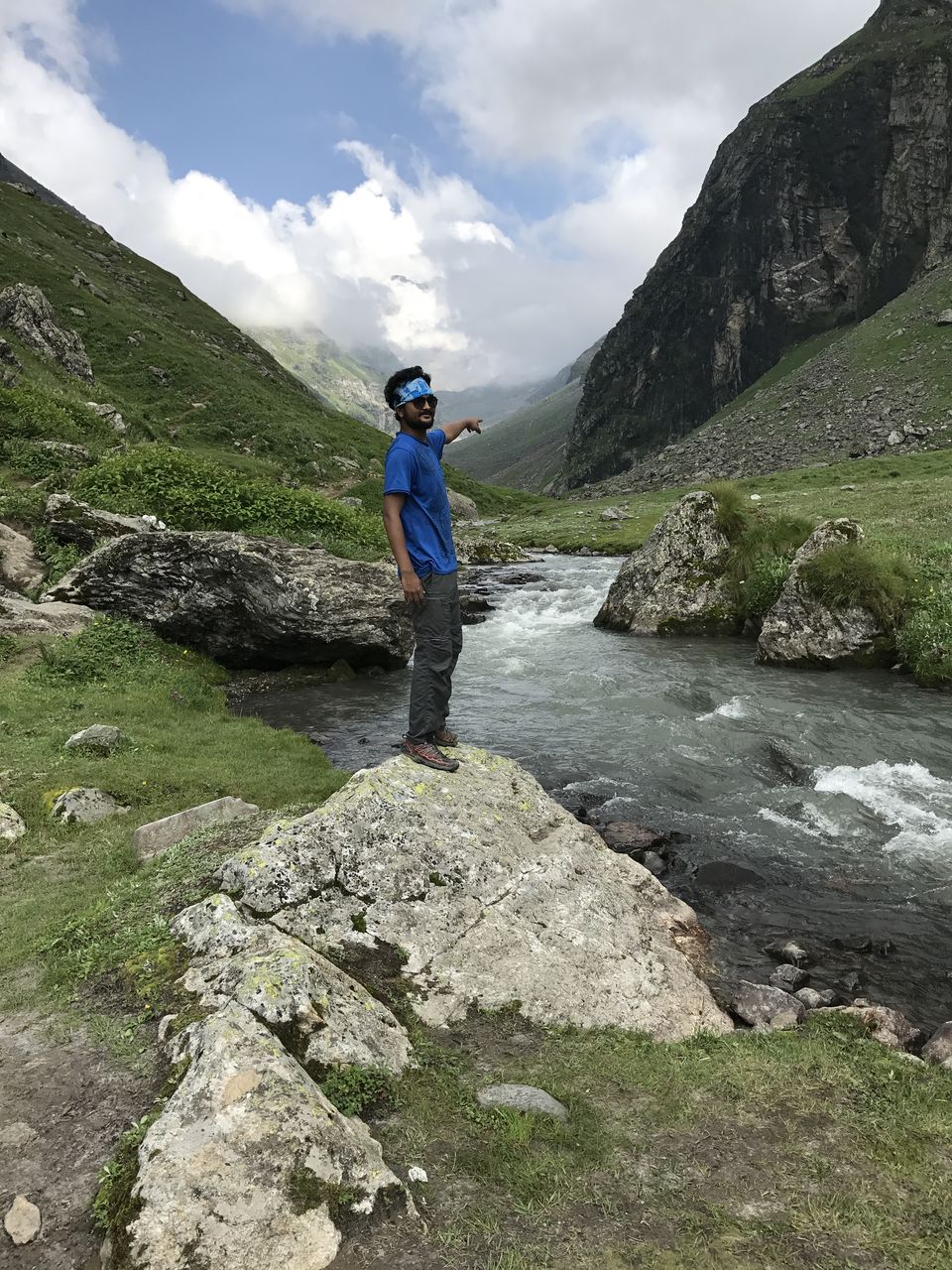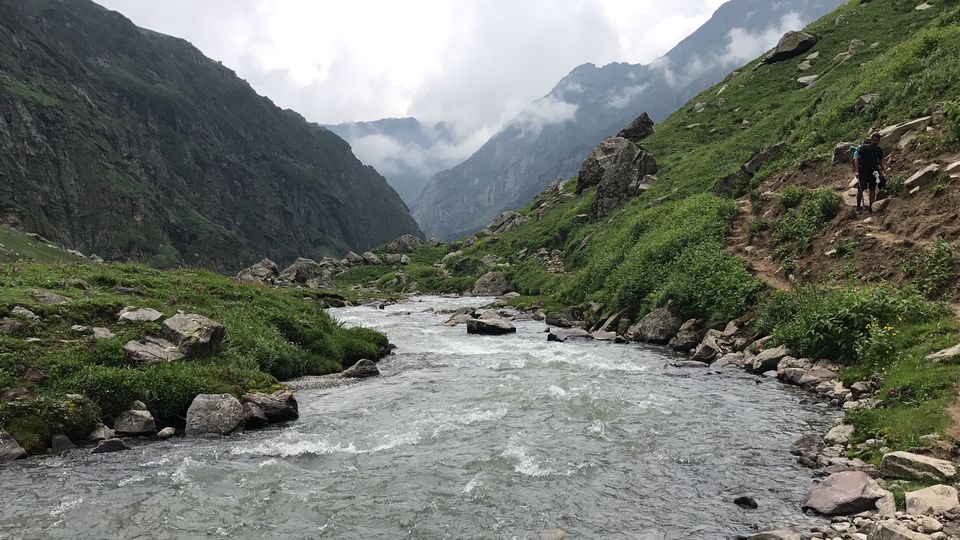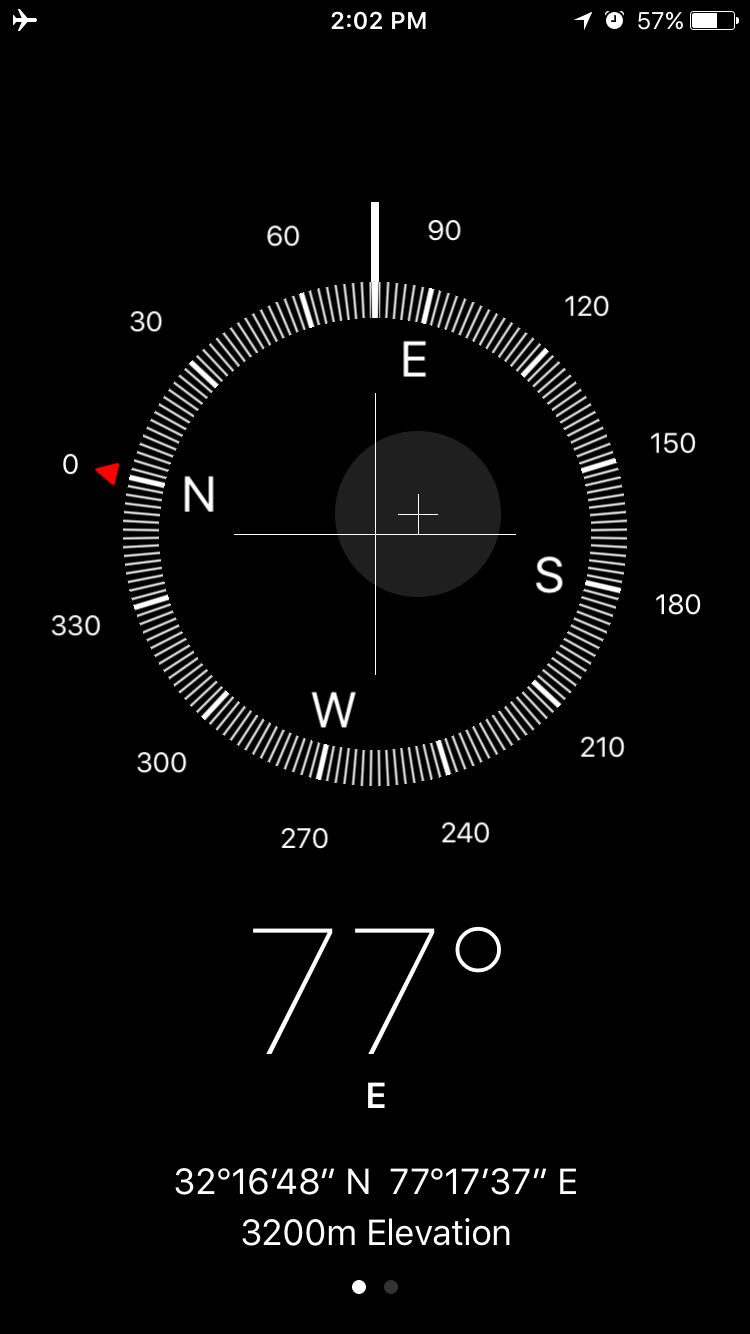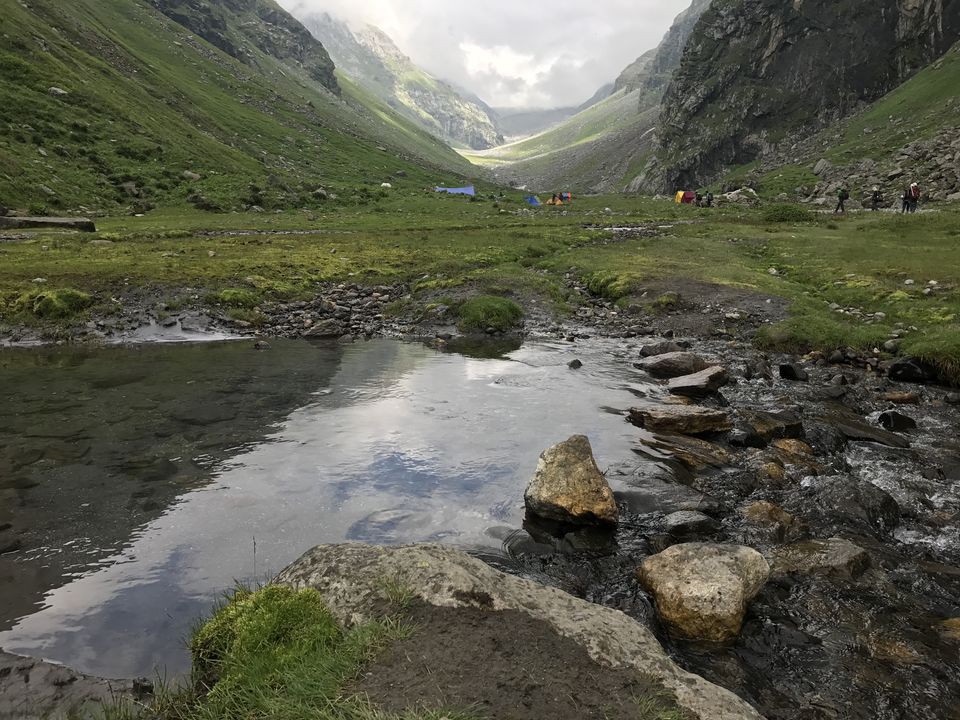 Arrived finally! The first group had arrived before me and had pitched all the tents! Great team work isn't it?
Altitude of Balu Ka Gera: 3600 Mts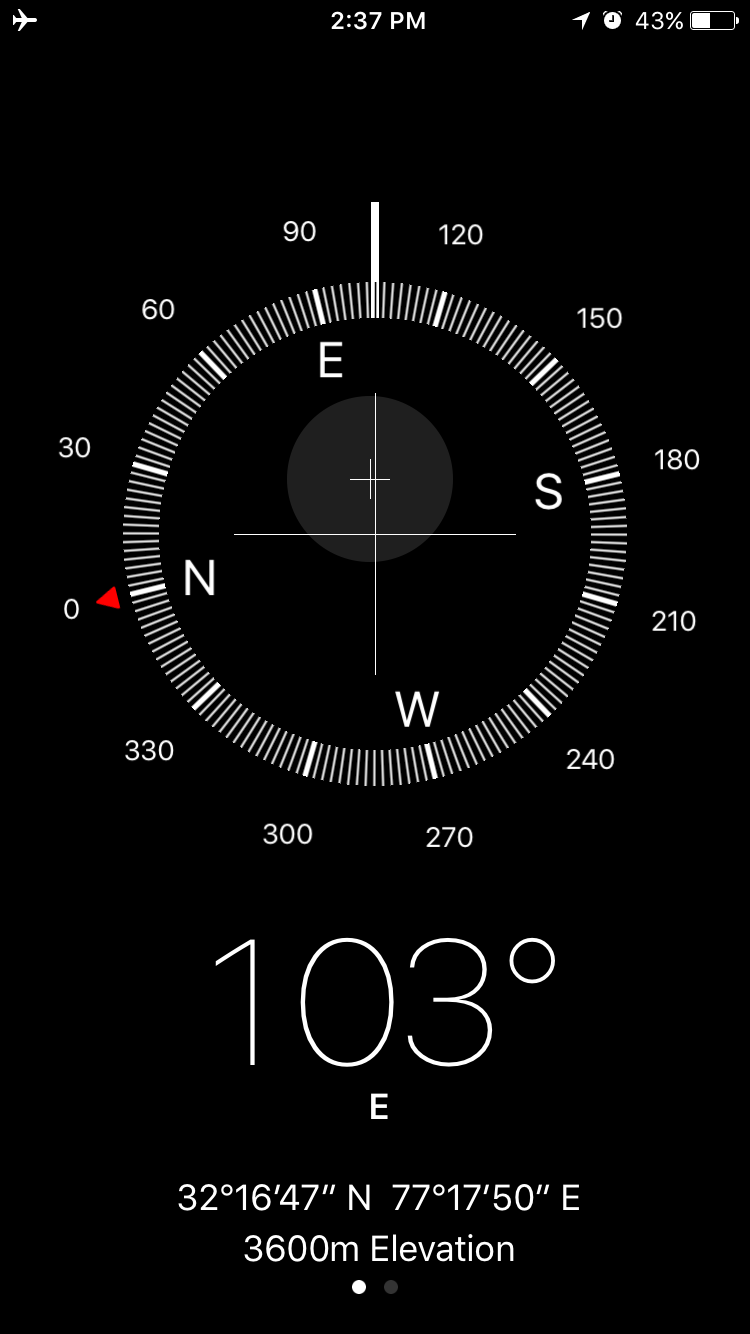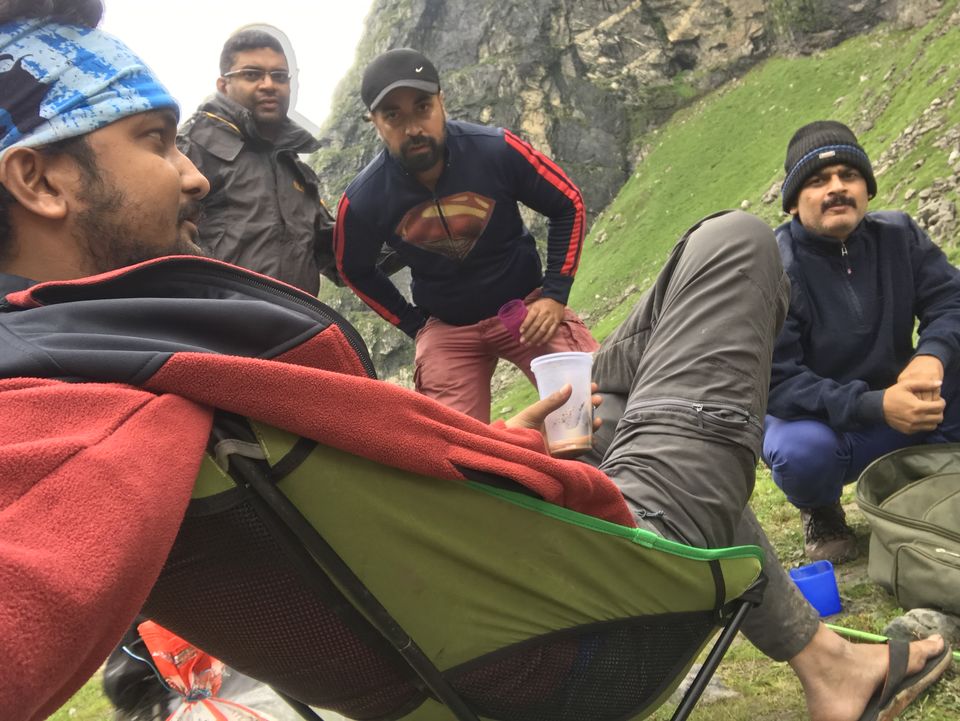 Tea time with folks. Discussed the trek difficulty up to this point. Shea Goru was out of the question & hence so was Chandrataal. I had no regrets. Personally I'd like to cover it in Spiti circuit, for whenever I decide.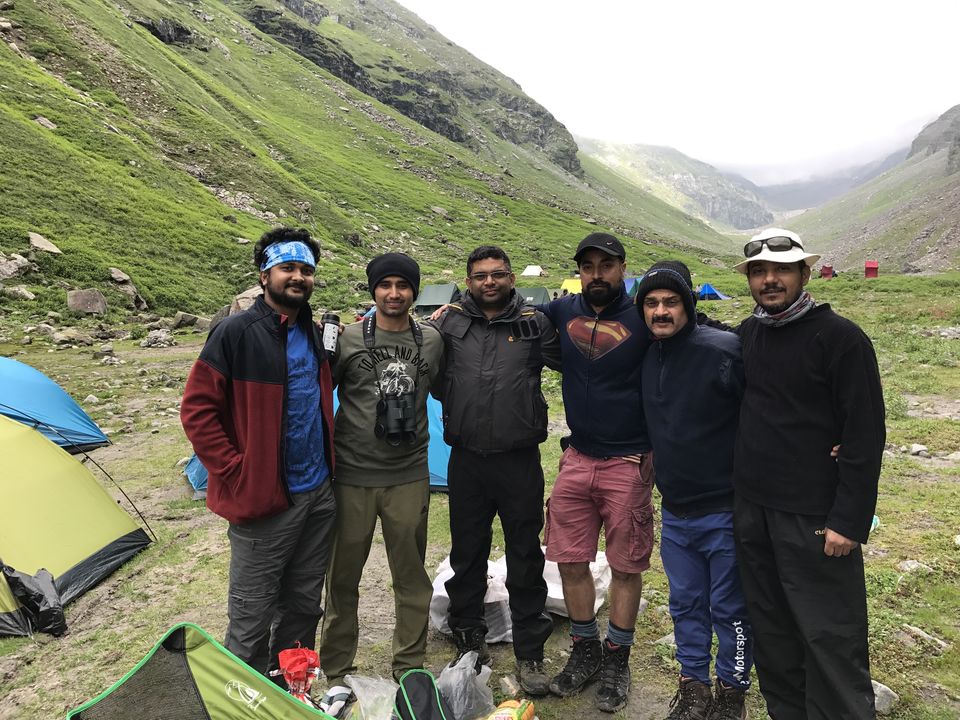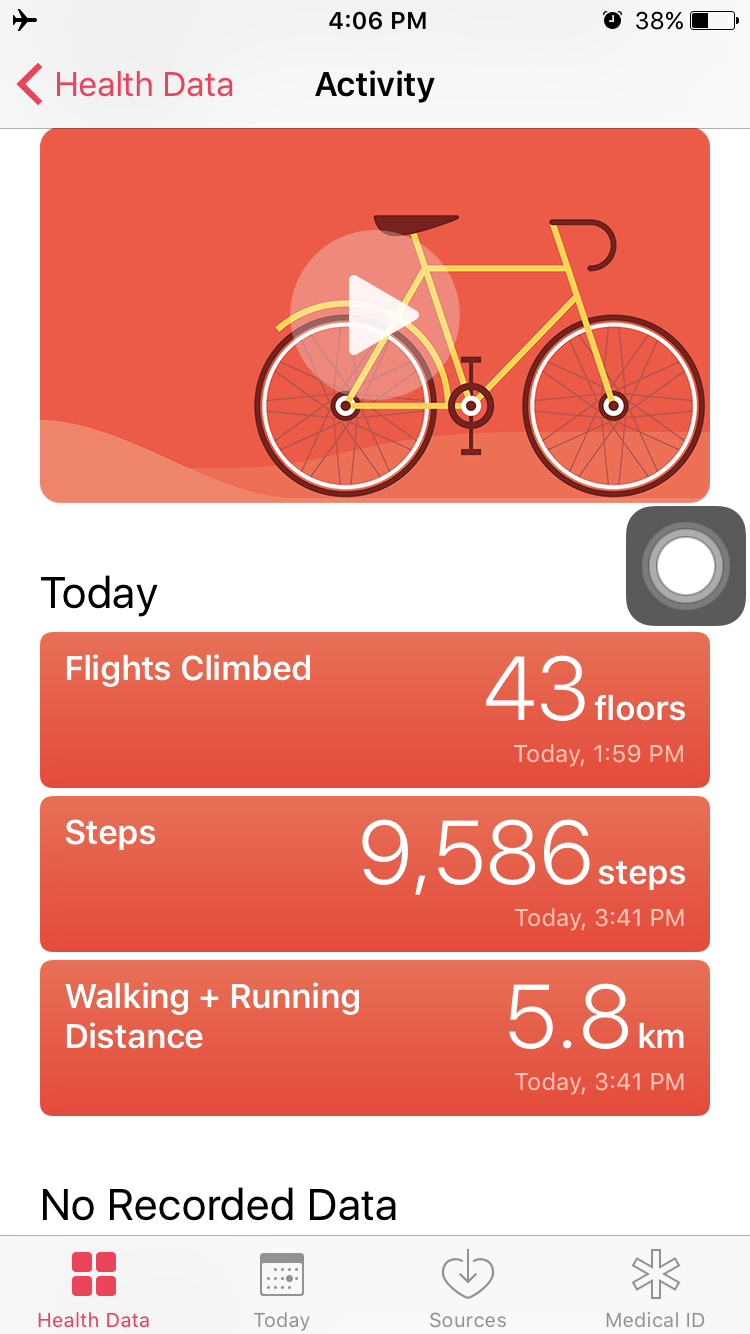 Not many people would tell you that the real Balu Ka Gera camp site is a little further from where the guide would have you camp. Perhaps they get commission from the shop. If the mules/porters are ahead of you (which I'm sure they will) they'd just unload your luggage/rucksacks at a point of their choosing. So my pro tip would be to discuss all this before hand. I've shared the picture of the actual Balu ka Gera for reference below.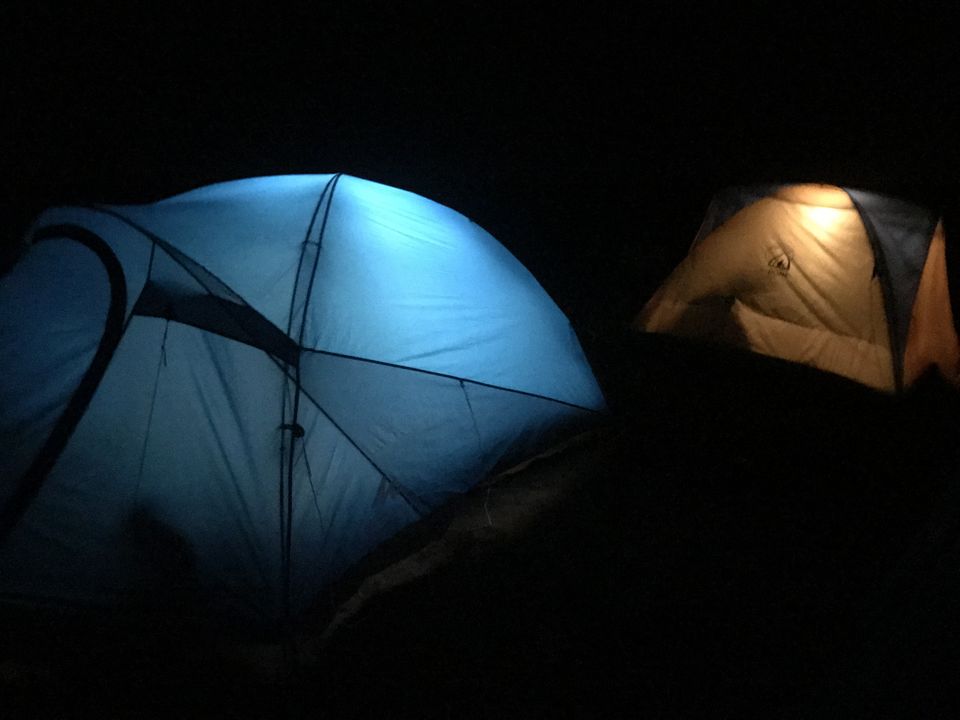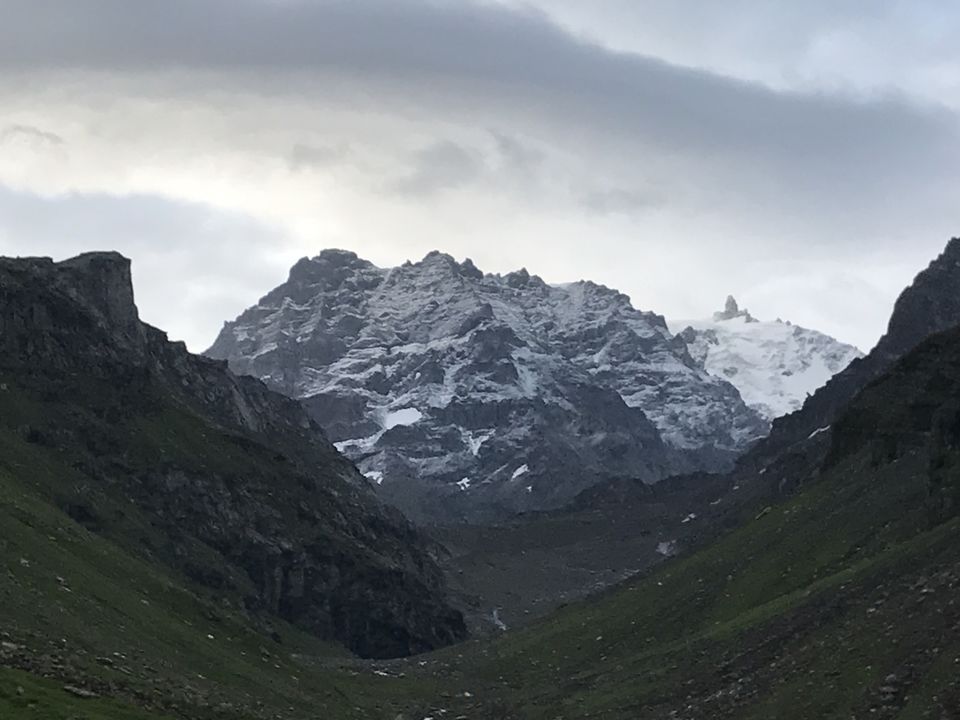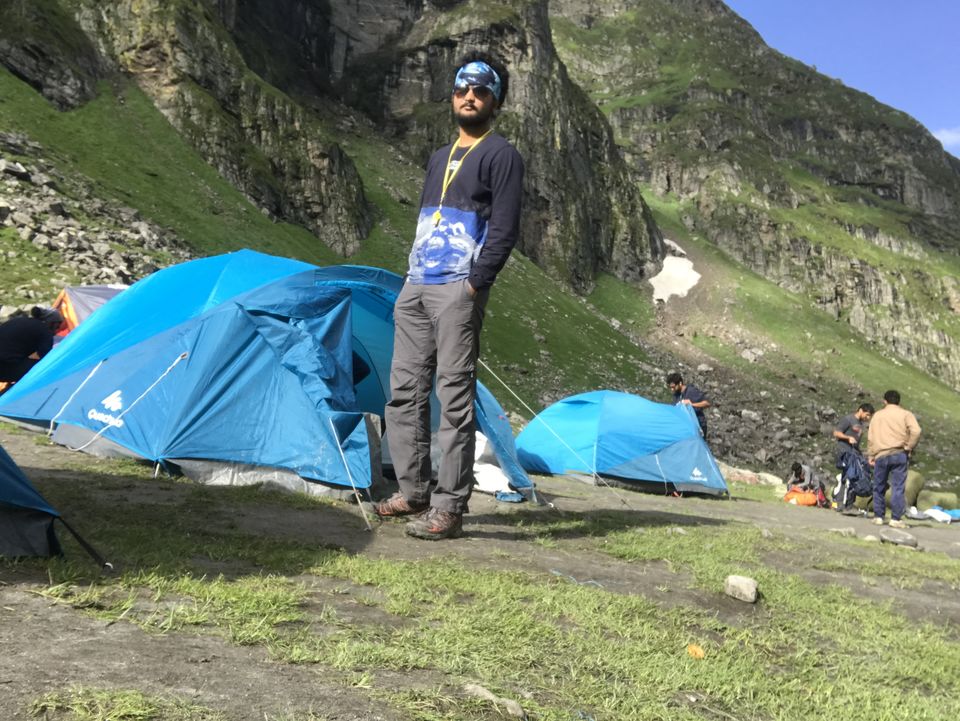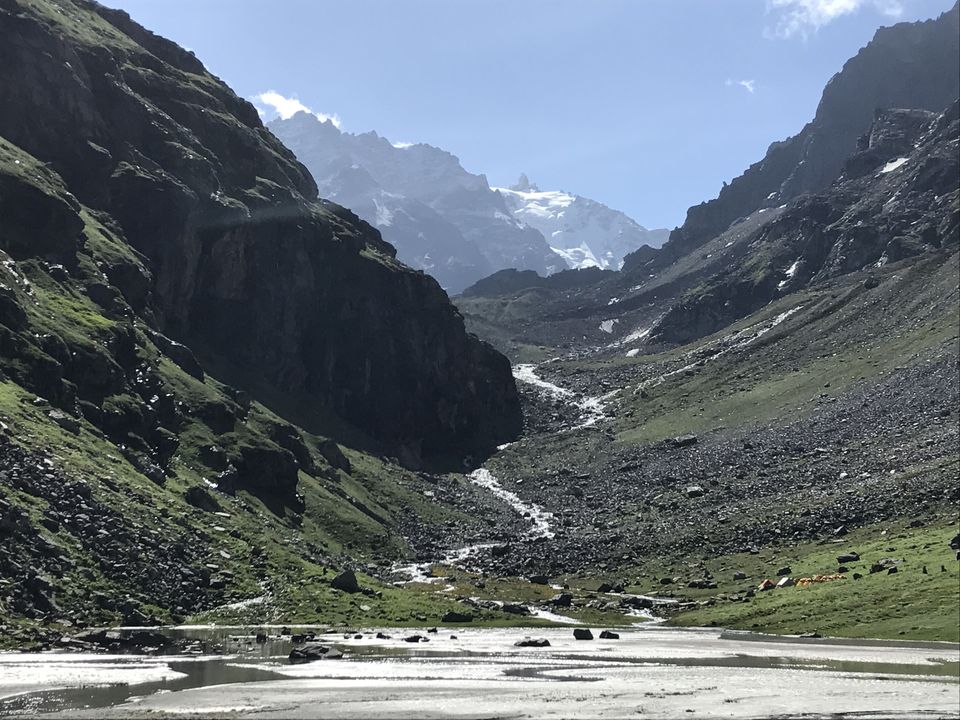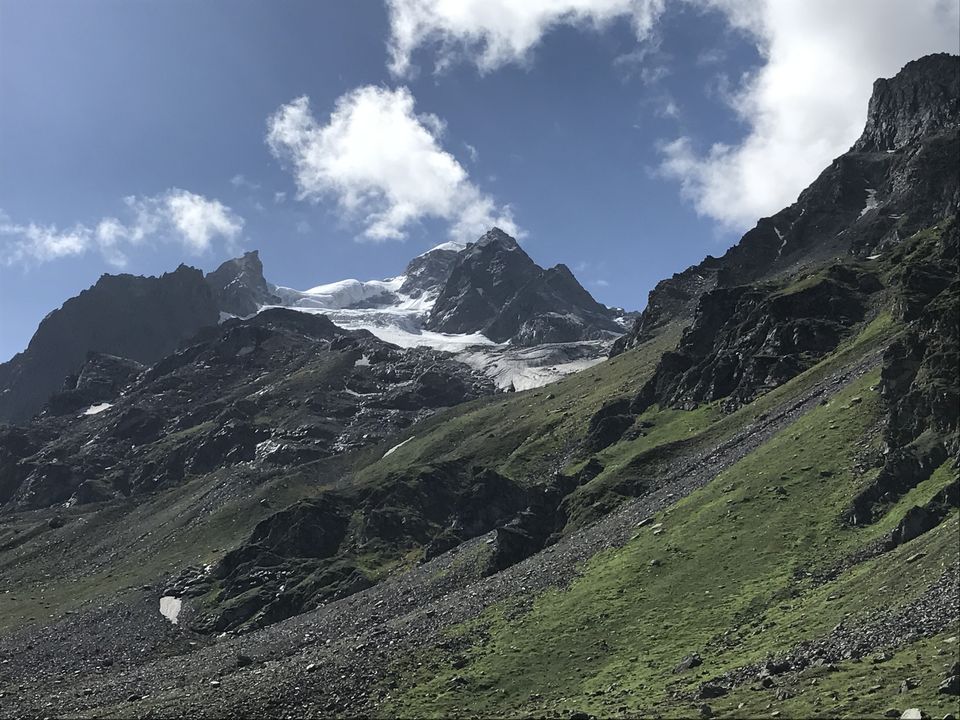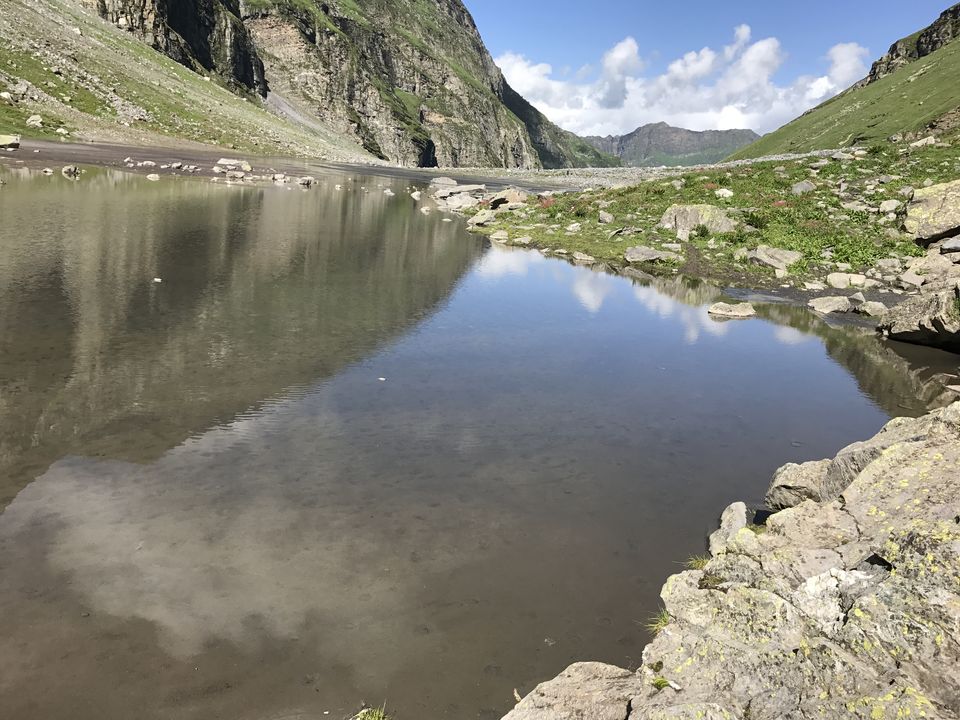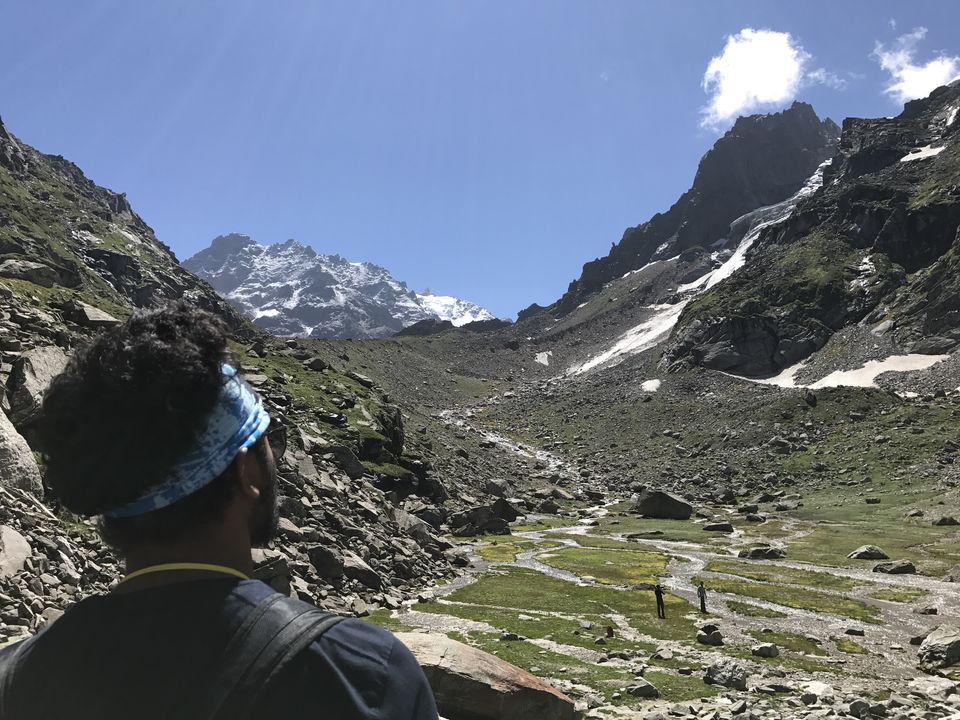 The terrain from here is pretty rocky and uneven. If you've kneecaps, then better. Gradually the terrain gets pretty steeper as you'd progress and you'll find no respite till you reach the glacier. And after that too, the story is similar. More rocks, more angular climb. You'd wish after every left turn, that Hampta Top would greet you, but it's not what it seems.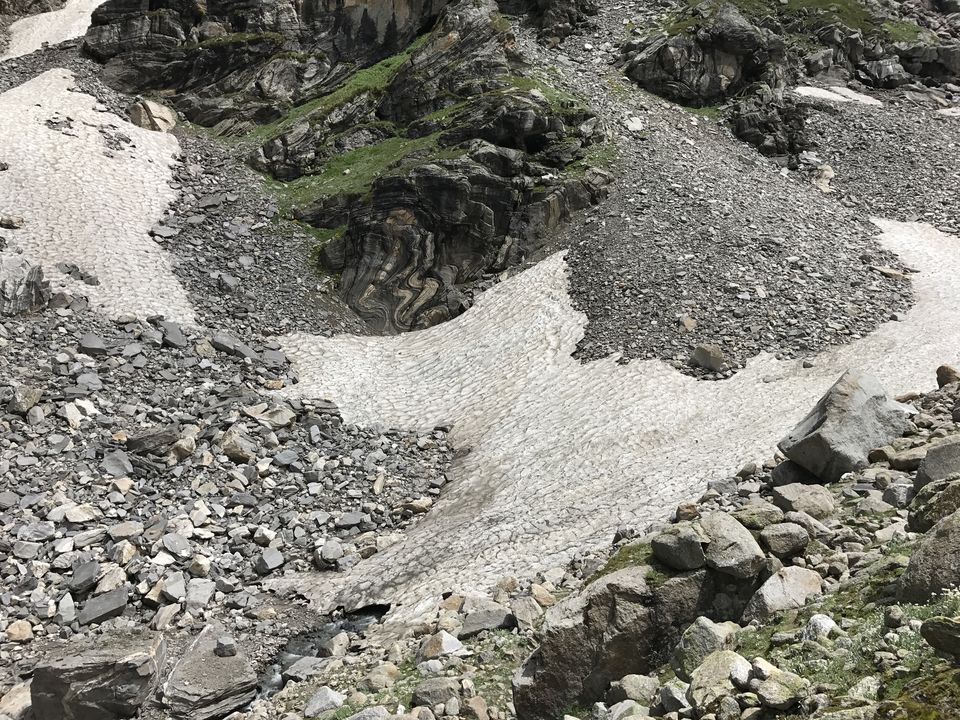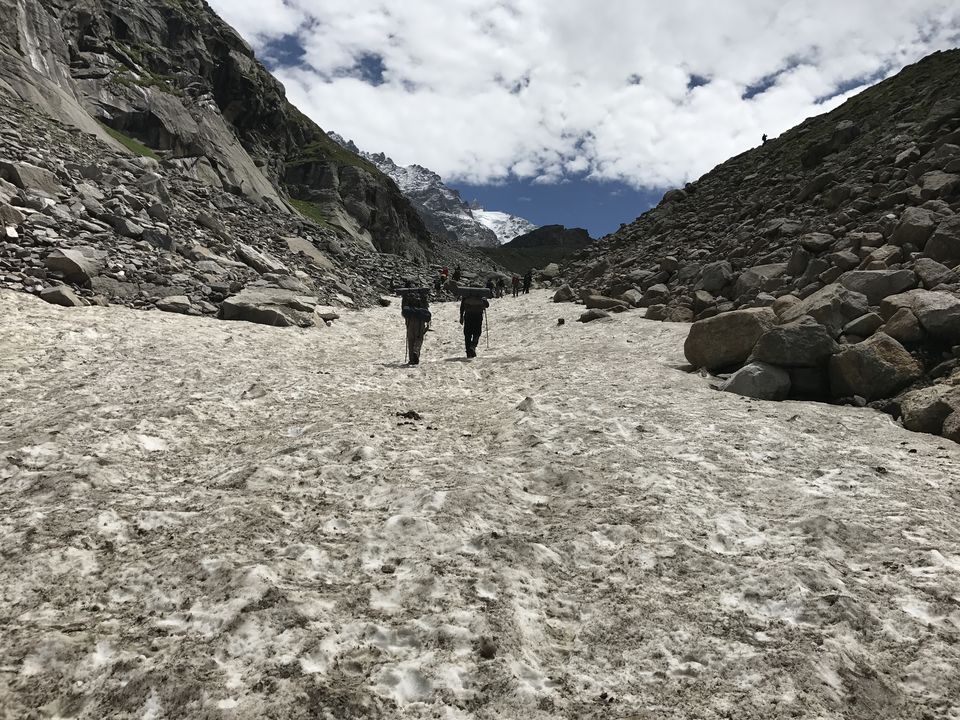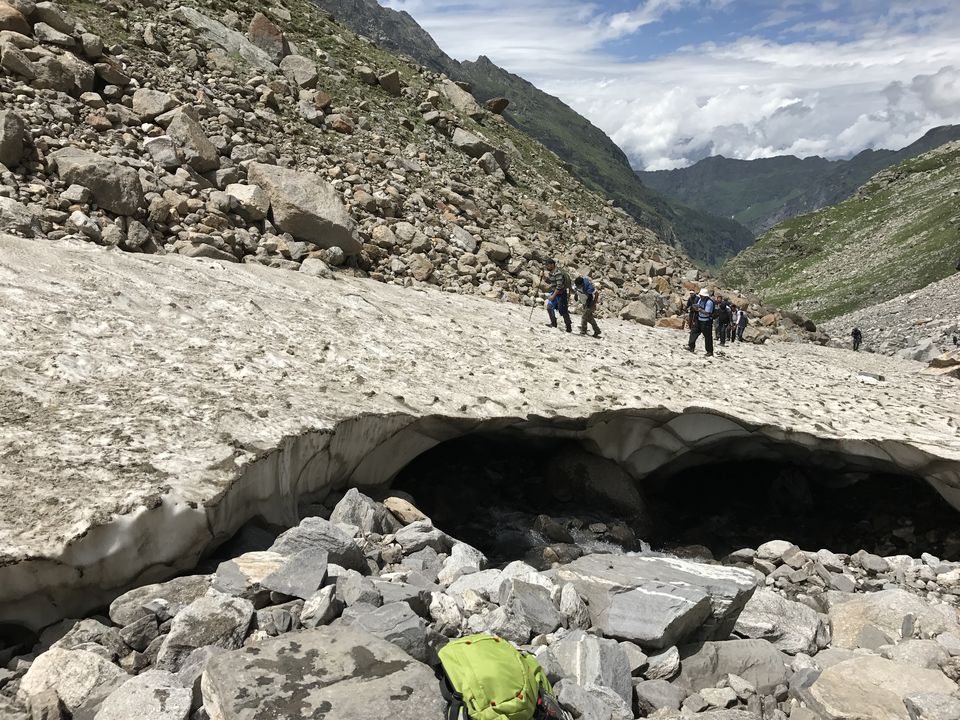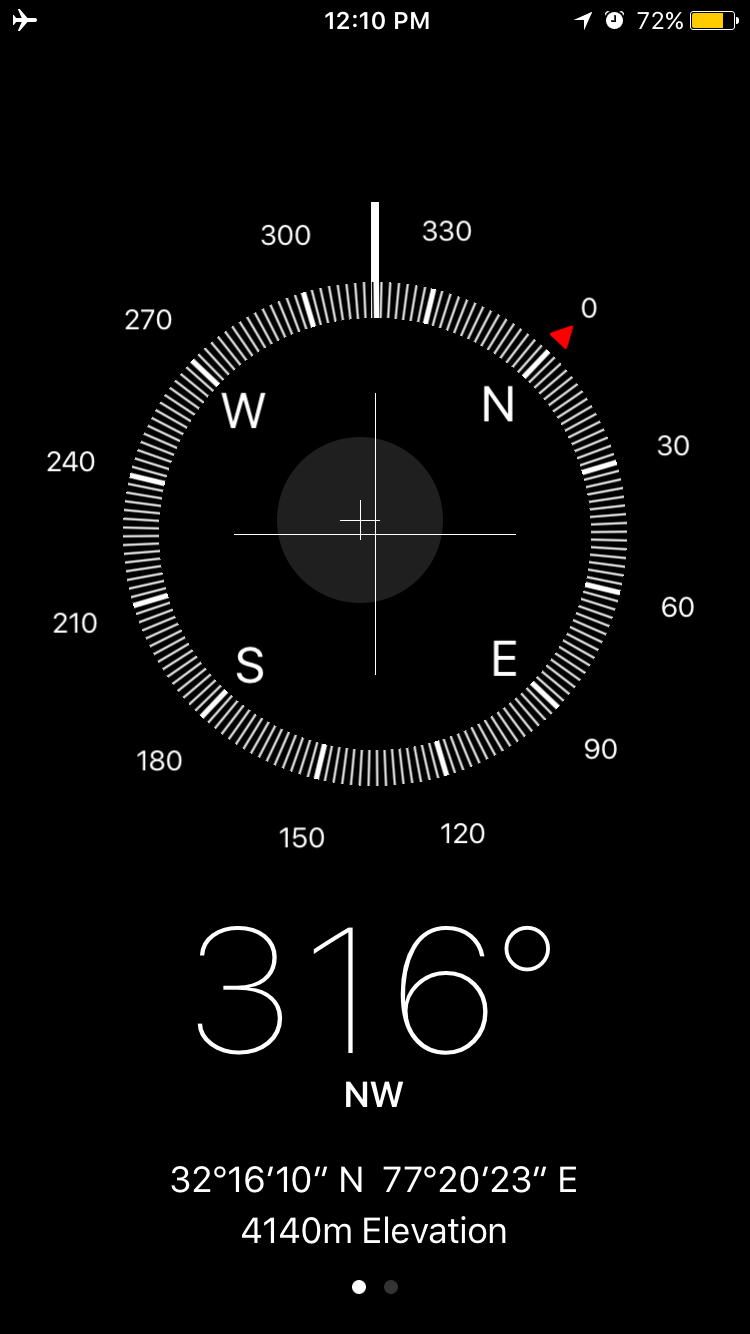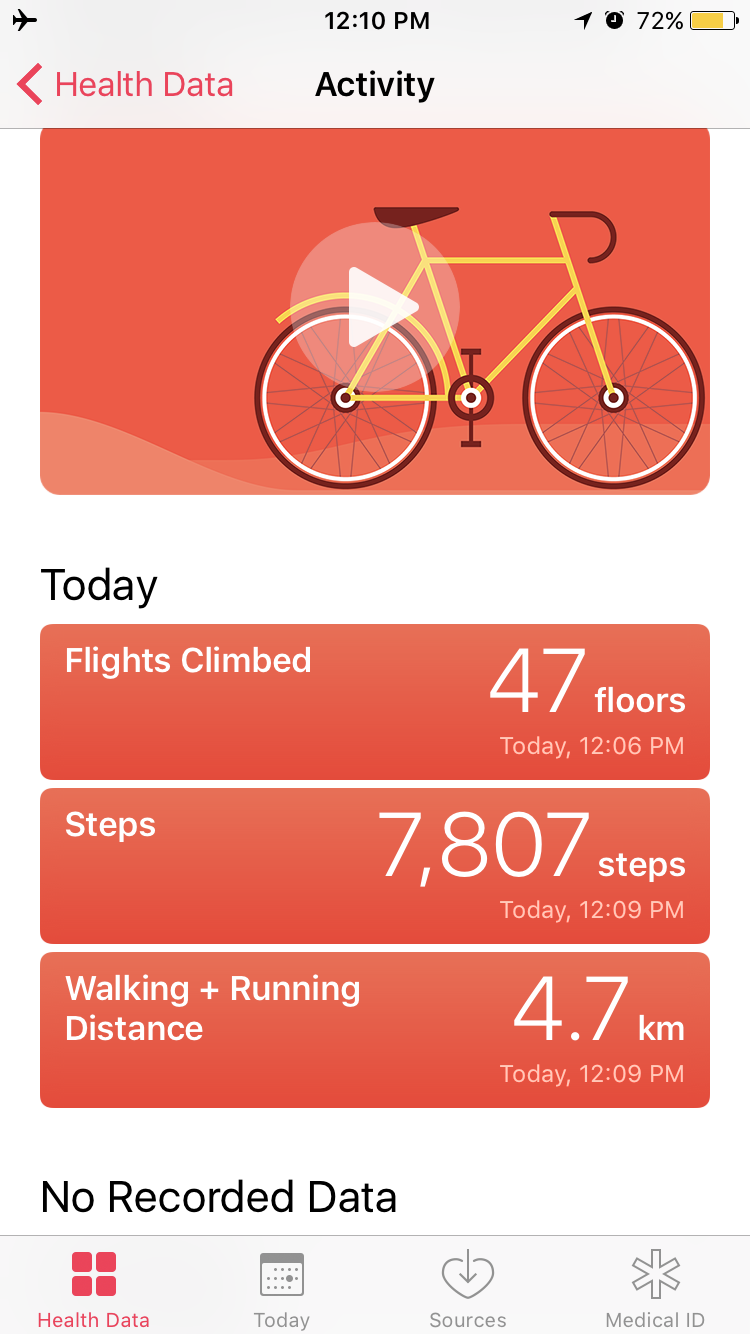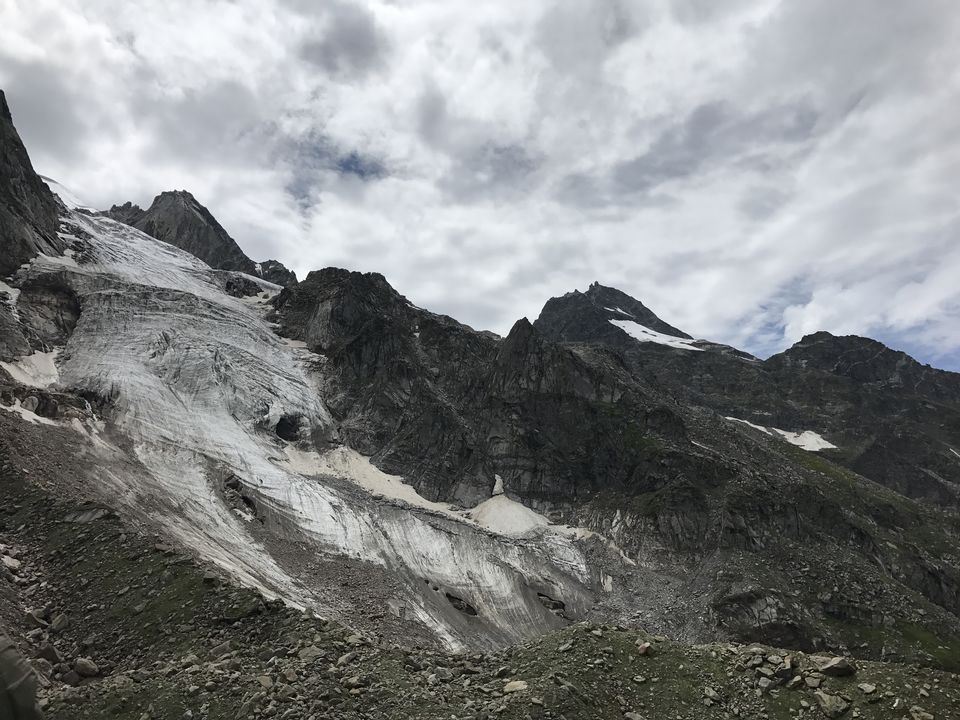 And when you actually arrive at Hampta Top/Pass it'd appear like the last left turn you took. What's different about it ? You'd hear many complaining. But this is what it is. A pass. They never claimed it'd be snow capped or would have a lake as a conclusion.
The crowd seemed like a railway platform.