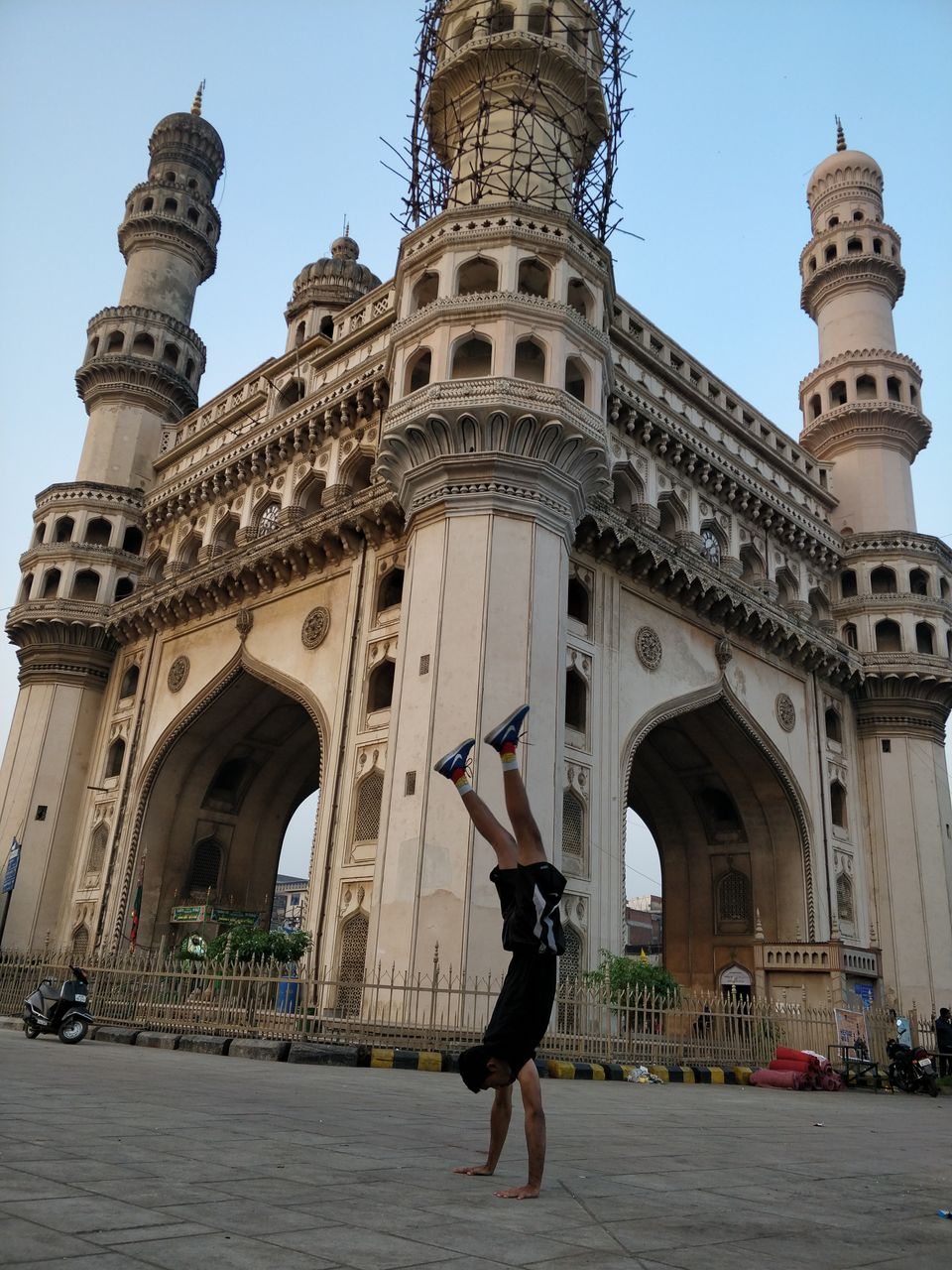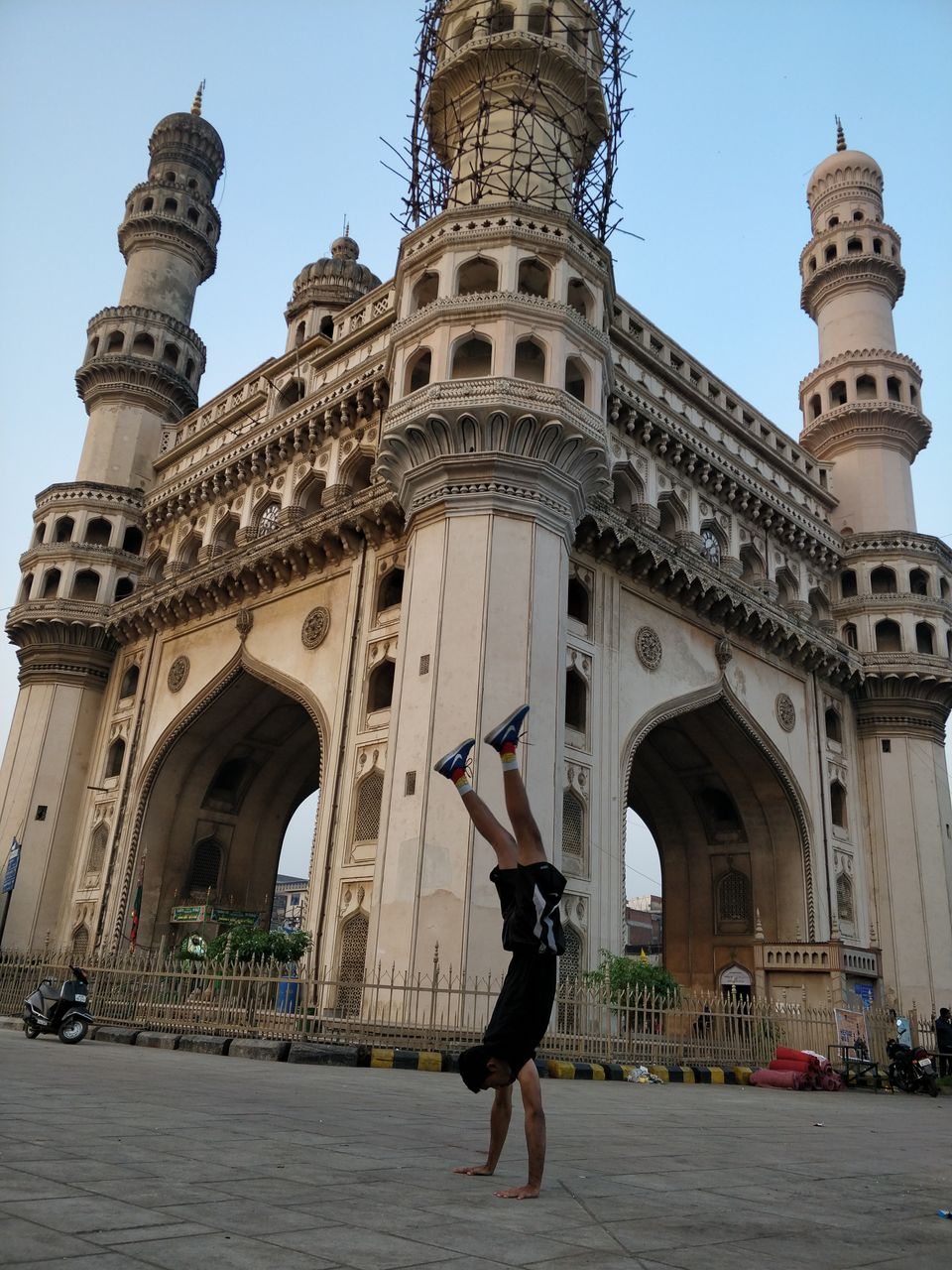 It was in November 2017 when I started working on my Handstands for one and only one reason.
To do what I cant.
I would give most of the credit to X60 CrossFit where I learnt how to push myself and do things I thought was impossible.
So after a month and a half of practice I got good at my handstands and hence decided to do something out of the box.
Convinced my colleague Saurabh to visit a couple of historical monuments in Hyderabad.
The day started at 5 am on Sunday, 7th Jan 2018.
Had a cup of Irani chai at Cafe 555. One of many that day.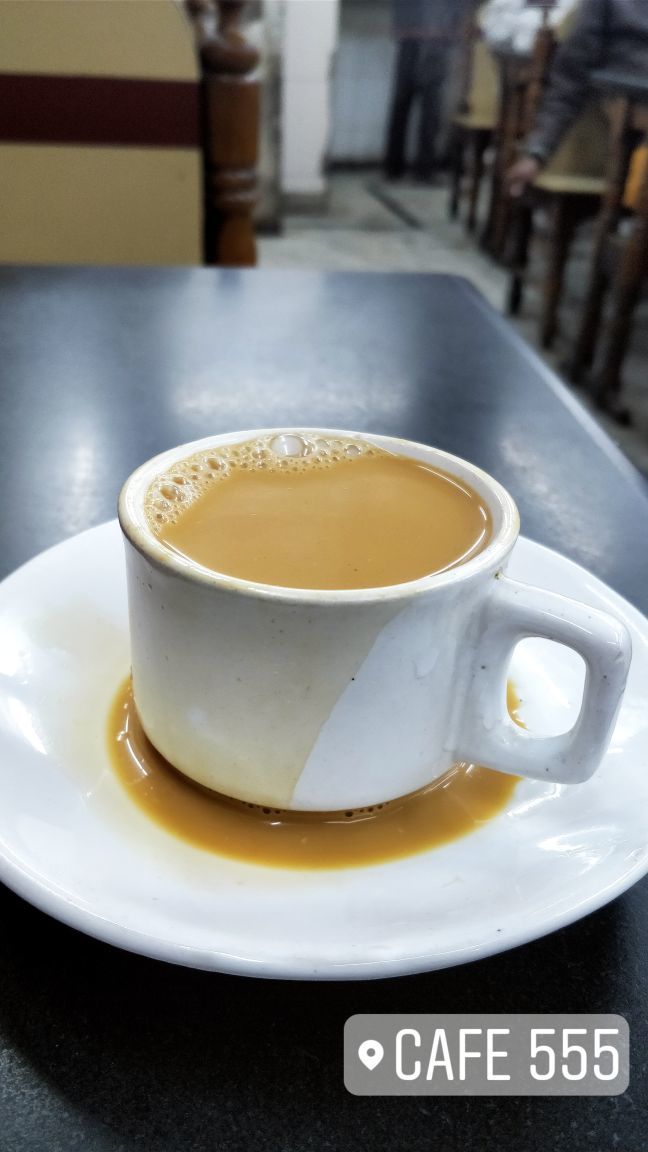 Met Saurabh and his wife at Paradise Hotel, Masab tank and set off to Charminar on our bikes.
Took the most unique pictures in front of the magnificent Charminar.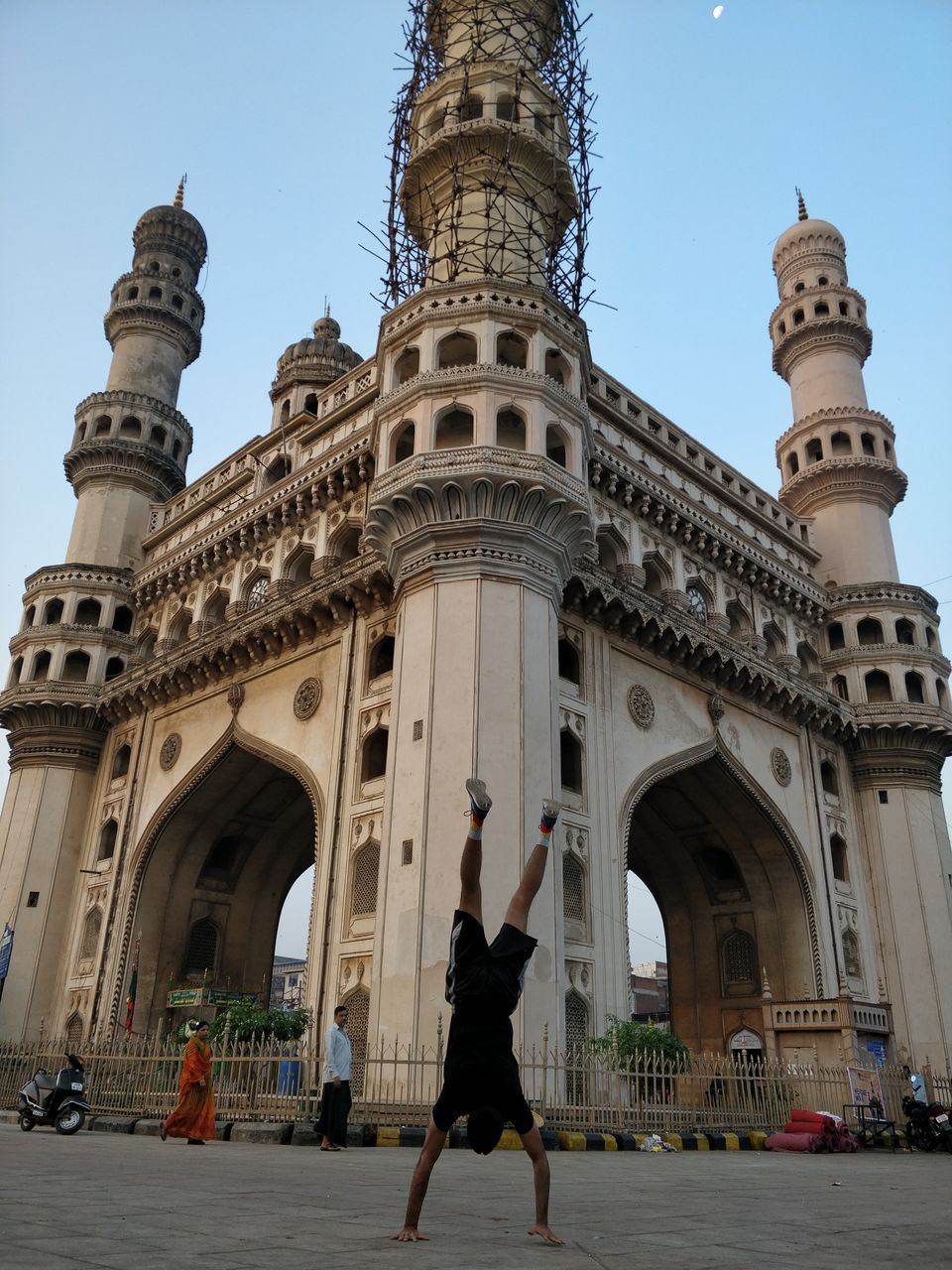 Had Malai Bun and Irani chai at Nimrah Cafe which they served with sugar which made it heavenly.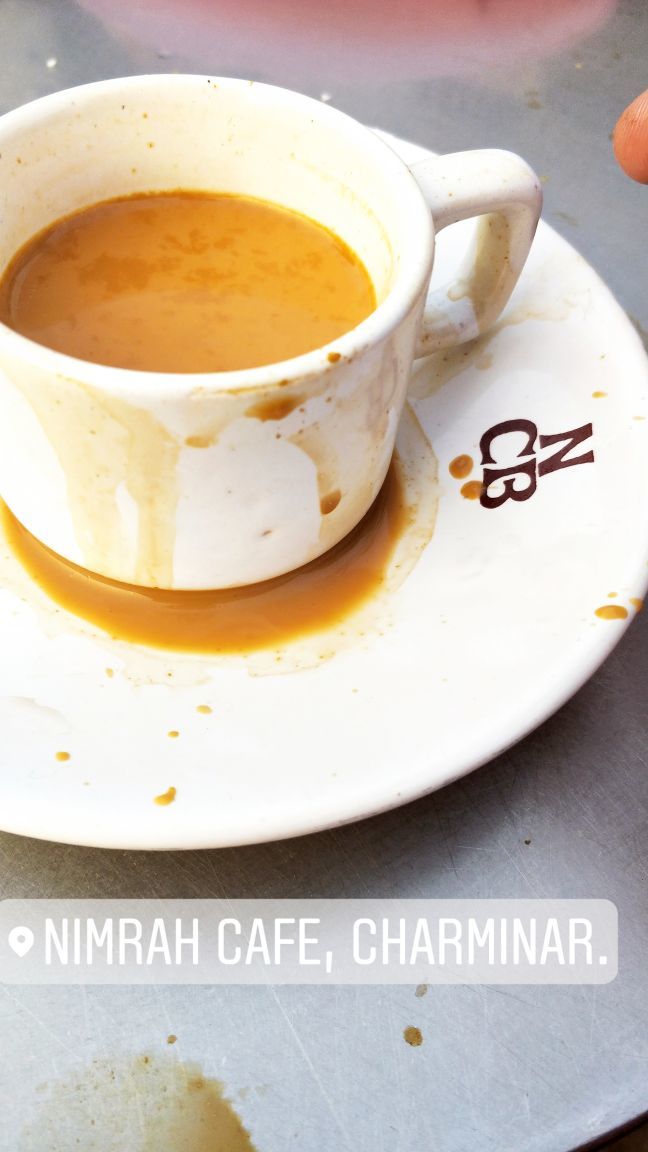 Sorry If you were repulsed by that image.
#NotSorry
Walked a few steps further and entered the beautiful Mecca masjid.
We then headed to Rumaan Hotel to feast on the hyderabadi delicacy called the "Paya" and obviously some more Irani Chai
Next up was The Chowmohalla Palace which belonged to the Nizams of Hyderabad state. Your hyderabadi nawab had to show some of his skills there as well.
The Palace had everything that belonged to the Nizams of Hyderabad including the Rolls Royce Silver Ghost 1912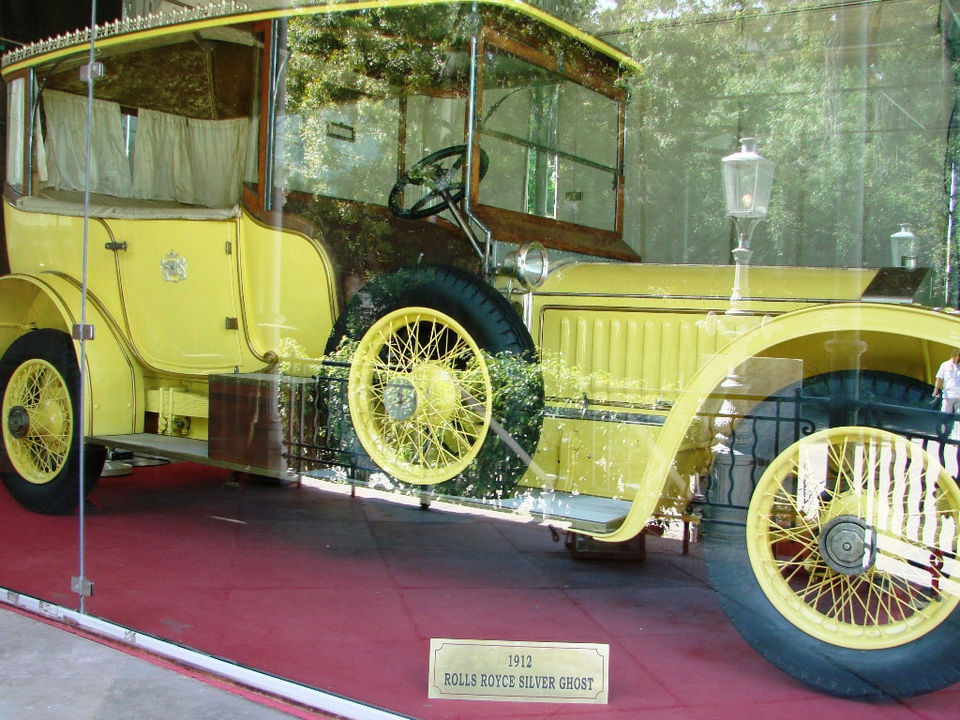 We were pretty tired after our chowmohalla palace visit and decided to have some biryani at the famous shadaab hotel.
Did you think I wouldn't have chai at shadaab?
Sorry. Again.
#NotSorry
After a much needed break we then headed to Golconda fort and the Qutub shahi tombs to complete our adventure,"Handstands in Hyderabad".
That was the end of our Sunday trip and I plan to continue my journey of doing handstands in as many places as possible.
If you liked this article then give it a like and share it with your friends.