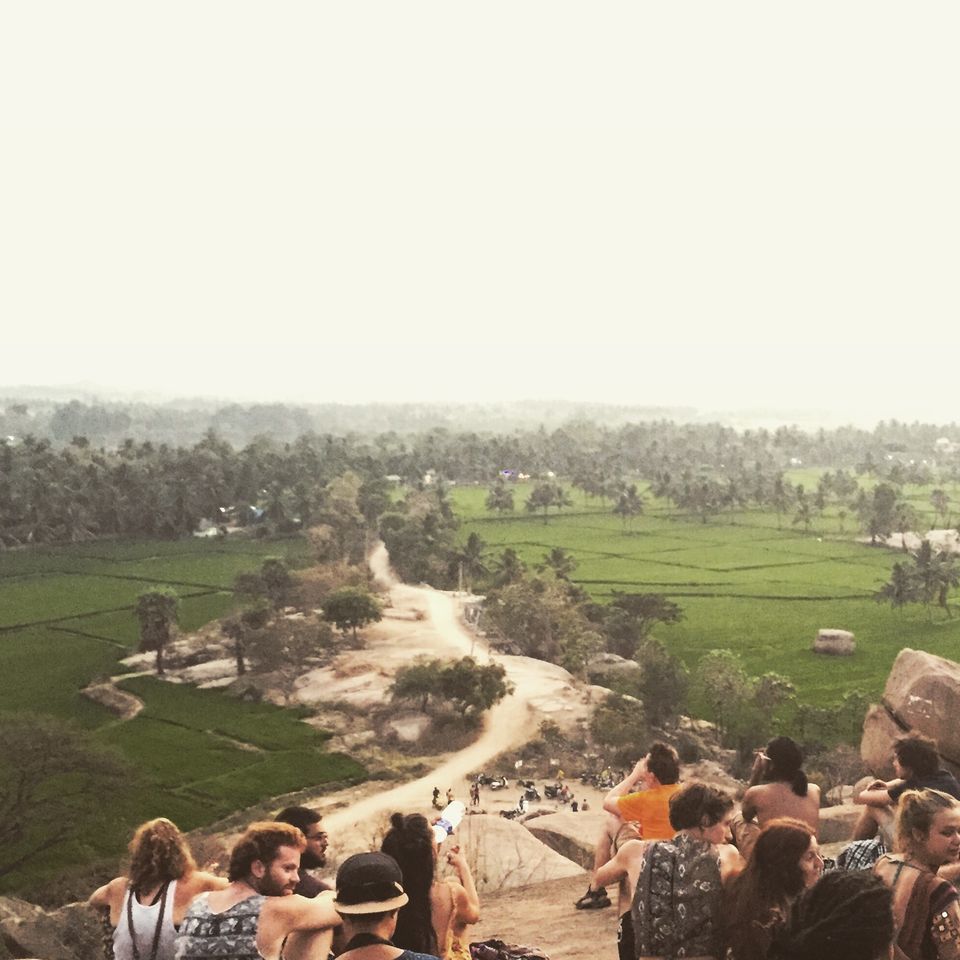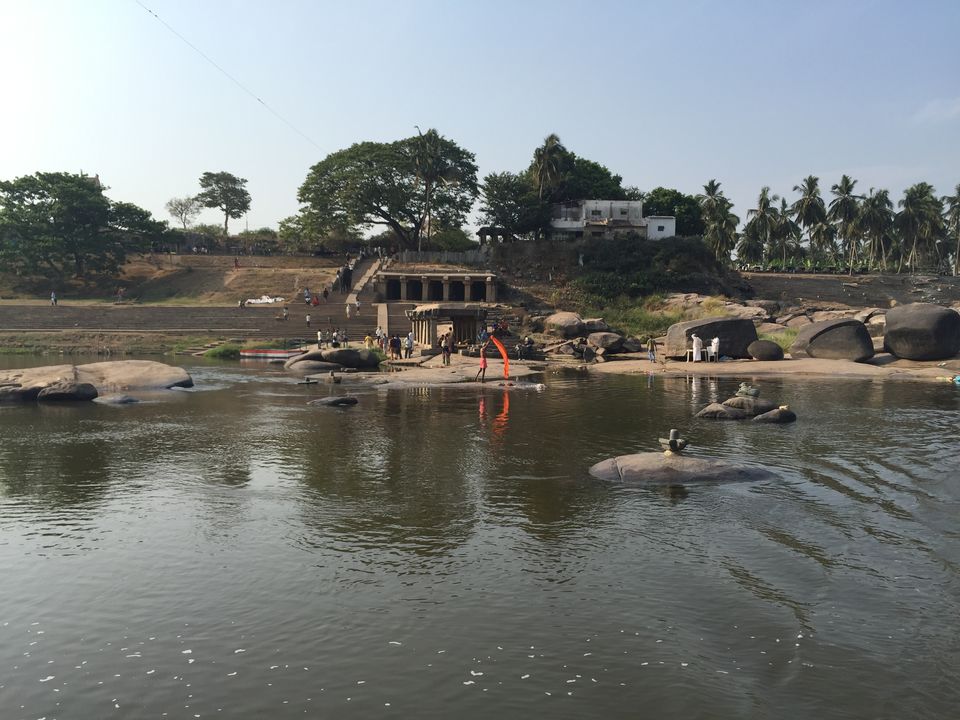 This has to be the best way to reach the island. Crossing the island in a boat while the locals are bathing an elephant has to be the best start to the journey. Coming from Pune, I reached Hospet bus stand around 7am and took an auto to reach the riverside. After crossing the river, I took accommodation in a fairly famous cafe Bobby One Love which is slight off the island's main street and gave it a nice secluded feel.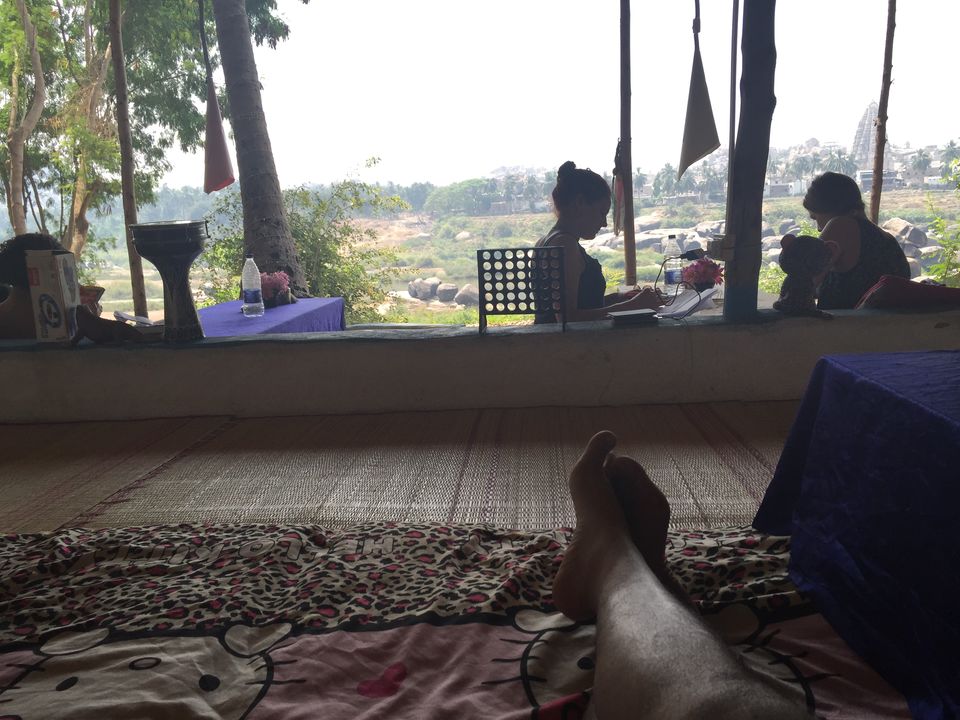 My friends reached in some time and we had our breakfast here while reading books and playing board games. Although, this particular cafe next to bobby one love is demolished, you will find the same vibes at almost all the cafes there. If you forgot to carry a book, don't worry, many cafes have a bookshelf, you can pick one from.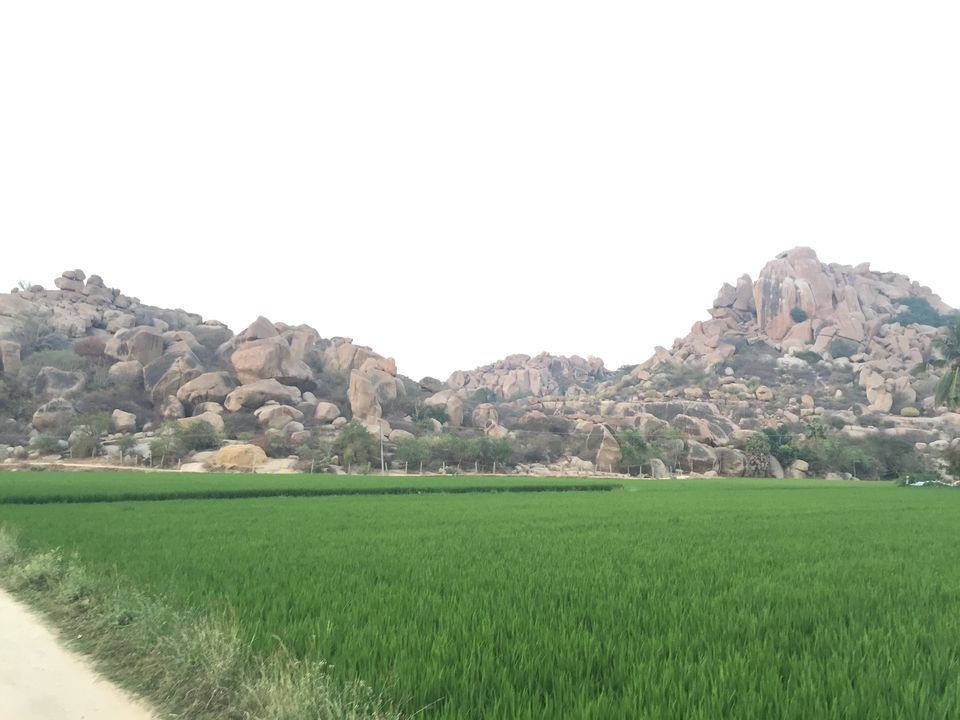 As soon as the sun was starting to set, we hurried to leave for the famous sunset point. We crossed the paddy fields (yes, literally crossed through the middle of it) and went to the main road. We asked around to reach the boulders seen above which is essentially the sunset point. The climb is pretty easy. One can do it while wearing slippers too. After a little bit of climb, you will find a lot of people sitting in the hill and watching the sunset. If you are of adventurous types, then feel free to climb more and explore the hills more. But be cautious as it might be slightly dangerous at a few places. You will find few people with professional gears rock climbing or zip-lining.
This is the view from the sunset point. People from all countries and cultures just come and mingle here and play music too. They were having an amazing jam session with everyone chiming in or humming along. Once it starts getting dark, it is better to climb down, as it gets dangerous to climb down when it's dark.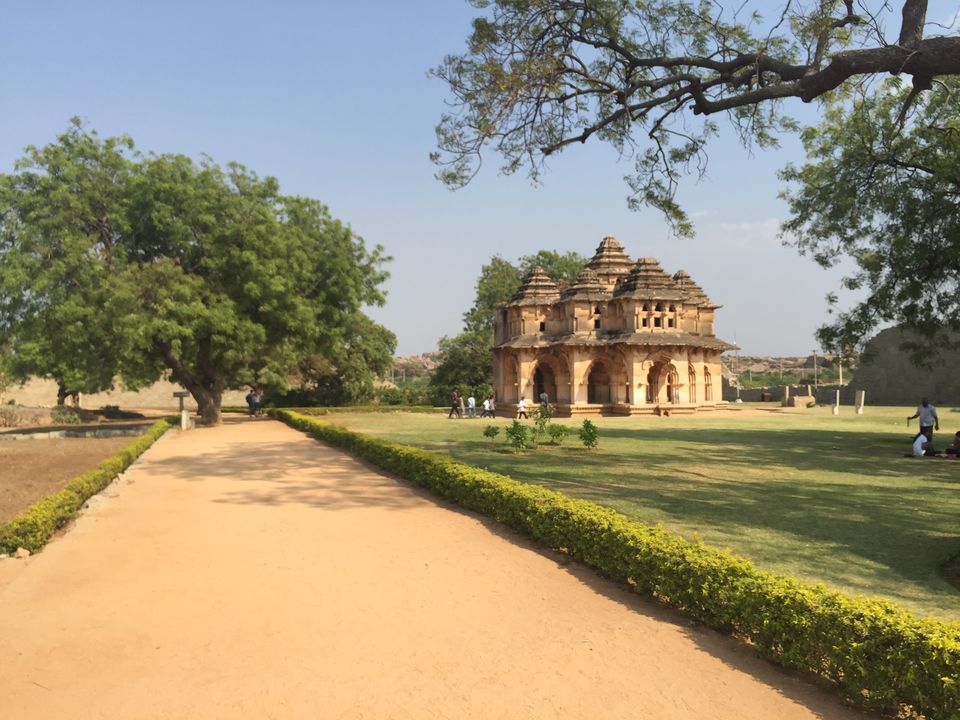 We spent the second day visiting the ruins and seeing the other side of Hampi. If you are an archaeological buff (or if your girlfriend is one), you should definitely visit the ruins. We saw 3-4 ruins post which we got tired because of the heat. But try to cover as many as possible, especially - Elephant Stables, Queen's Bath, Lotus Palace, King's Balance, The main temple, among many many other places.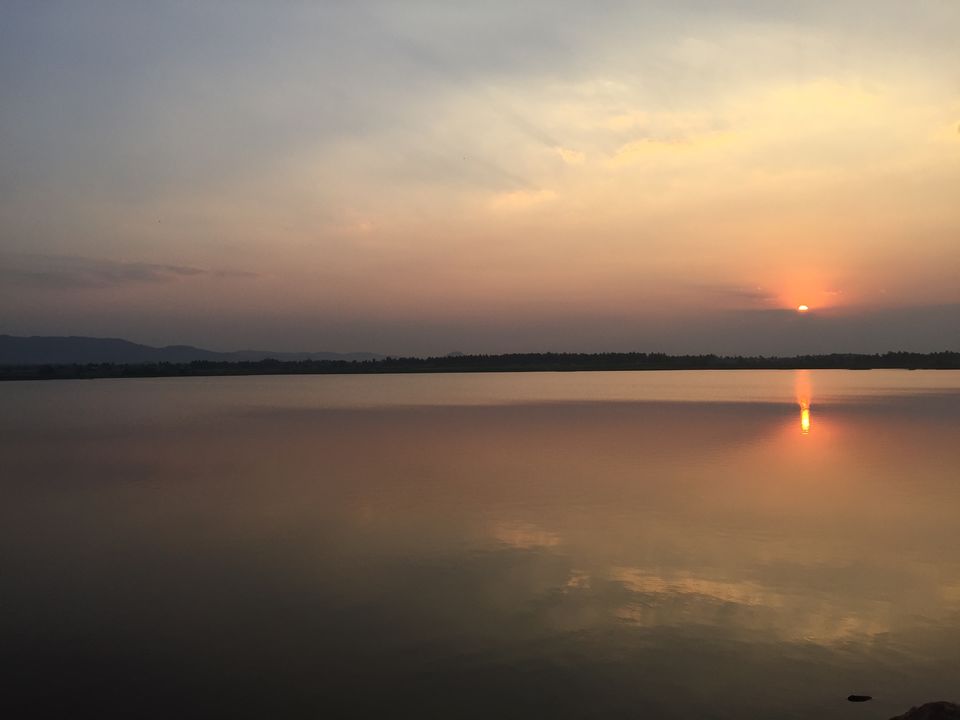 Post our tiring visit to the ruins in the heat, we just went for a sunset view outside the town, following the river and just camped there for some time.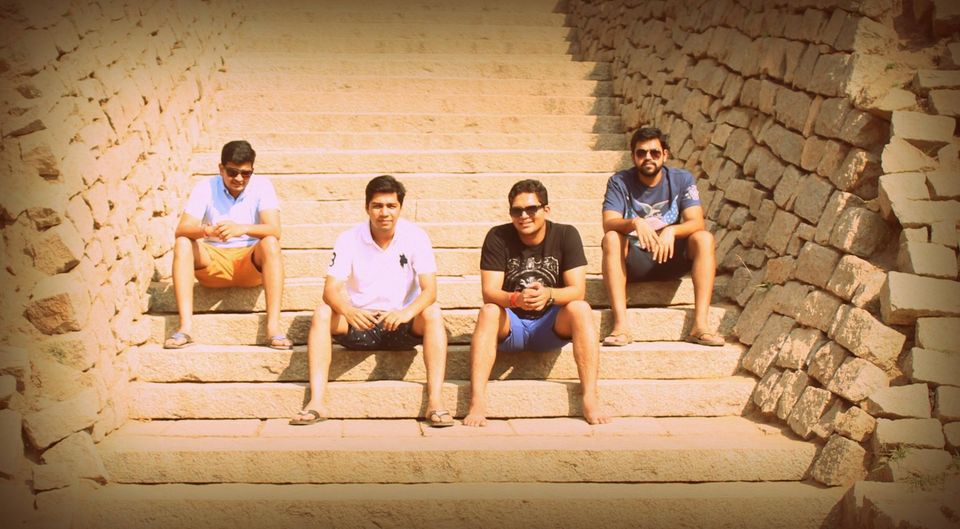 General Tips -
Best time to visit - Definitely Winters. It's too hot in the summers and many places are closed in the rainy season.
Duration - 2-3 days, if you are planning for break. People visit Hampi for weeks or months at a stretch too to take a break from life.
Recommended for - Friends outing, Solo trip, Take your better half if he/she is into history or hippie lifestyle break.
Best Places to Eat - Laughing Buddha, Gouthami Resort
Best Place to Stay - Bobby One Love, Hema Guest House, Sunny Guest House
Expenses - The bus ride from Pune to Hospet costed me around 2,200 return. Lodging was for a rate of 700 INR/night. Food 250 INR/meal (including drinks, yes food is not that cheap as well). We had our own car to move around but if don't then maybe rent a bike or luna - 300-500 INR/day. Other miscellaneous expenses could be 200-300 INR/day.
Shopping - Hampi has great stuff for shopping as well, if you are into local indigenous stuff. Feel free to roam around and bargain as much as you can.
Essentials to Carry - Loads of Sunscreen, Sunglasses, Odomos, cotton or linen clothes, slippers, power bank.