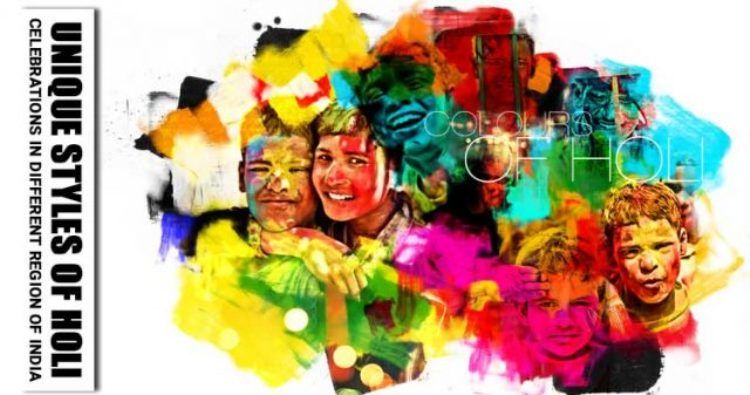 Festivals are not just a celebration, but a way of life; that truly defines the feature of people and their traditions and culture. Well, Holi has no boundaries and it is the festival of colors that is celebrated not only in India but across the world with great enthusiasm.
Have you ever wondered how the world would look like on Holi 2017? Here's firsthand look for you:
LaathmarHoli (Holi with sticks), Mathura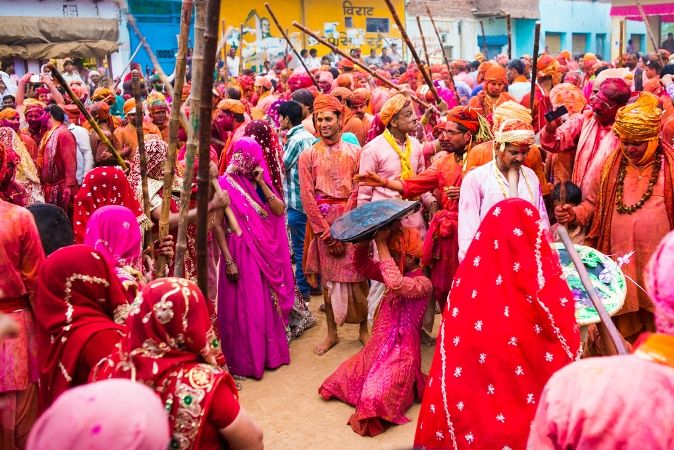 Holiis celebrated by the women of Barsana in Uttar Pradesh by beating up men with sticks (Latha). As per the traditions, it is believed that Lord Krishna visited the village of Nandgaon and Barsana to meet his ladylove Radha. To tease him, Krishna was hit by Radha and her friends.
This incident gave rise to the unique Laathmarholi. These celebrations begin a week before the actual celebrations of Holi. A day before lathmarholi, ladooholi is celebrated wherein laddoos (Indian sweet) are thrown at each other in Mathura.
Shantiniketan, West Bengal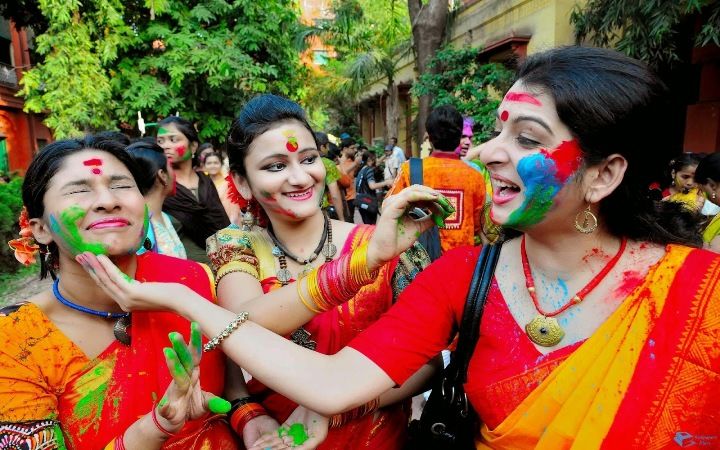 Holi celebrations in Shantiniketan were started by the ace Bengali poet and Nobel Laureate, Rabindranath Tagore. He introduced Holi as an annual event in the city with the inspiration of spring festival and colors of Holi.
Mathura and Vrindavan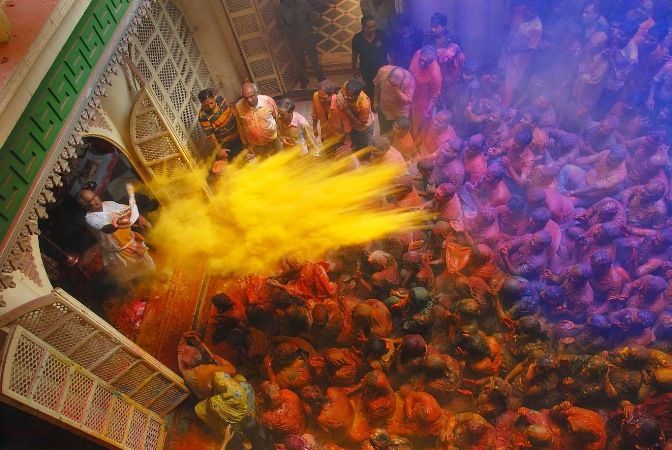 In the temple of Mathura &Vrindavan, Holi celebrations start before 40 days before the actual date of Holi. It is believed that Lord Krishna have been born in Mathura and spent most of his childhood in Vrindavan.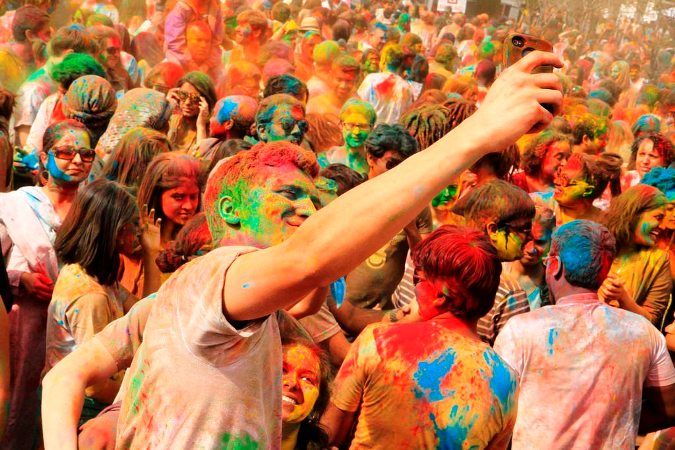 In New Delhi, there is an air of music and madness and the people always readily take part, in the Holi celebrations enjoying the delicious Indian food treats and decor, along with the color battles and stories.
Be prepared to enjoy to the fullest with the handful of colors. So, what are you waiting for? Get your domestic flights booked at the earliest and indulge in the festivities of Holi this year.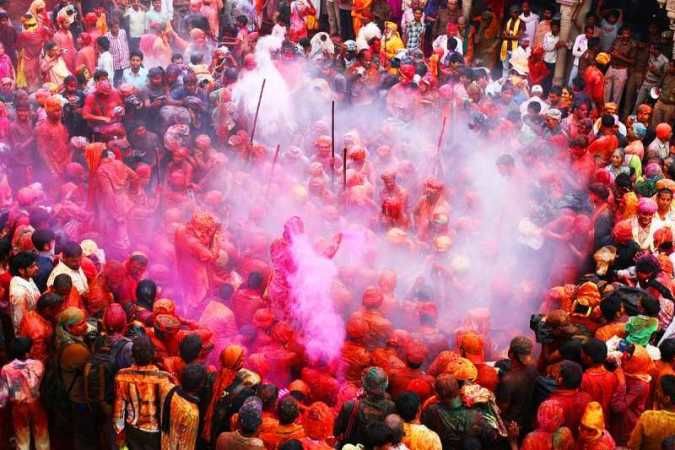 Probably Jaipur is the only place in India where there's something that's more colorful than the people during Holi.
Hyderabad, Telangana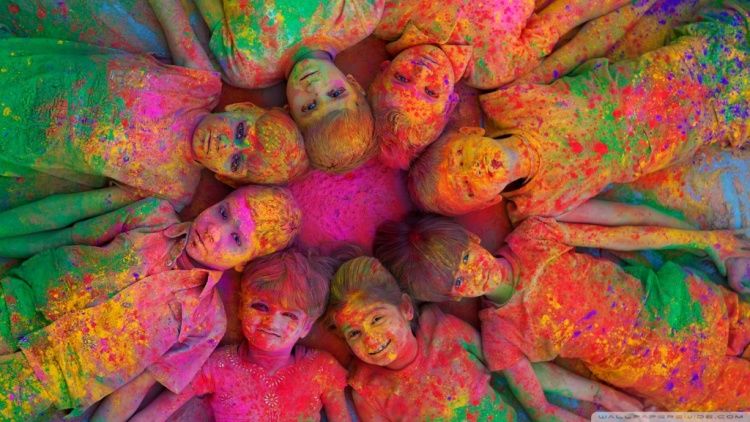 Holi always begins with the big bang almost everywhere in India, but it ends in one and only in Hyderabad. Hyderabadi people leave no stone unturned to celebrate Holi in a most fun and colorful way with specially arranged rain dances.
Anandpur Sahib, Punjab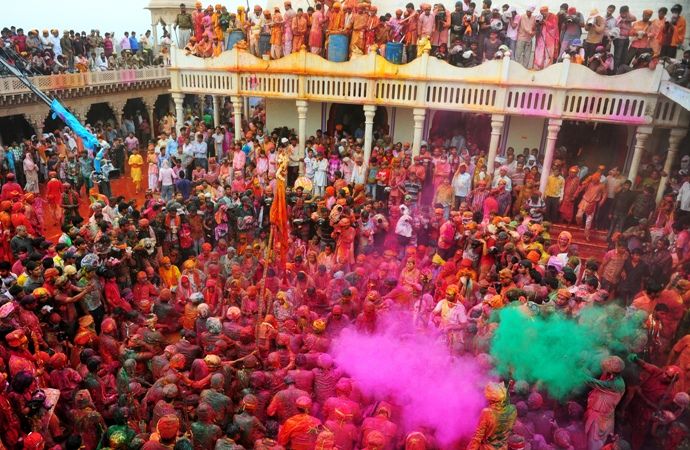 Holi for the holy city of Anandpur Sahib, Punjab is more than just colors. It's about a show of physical strength through daring acts like sword-fighting displays, mock-battles, and exercising on speeding horses.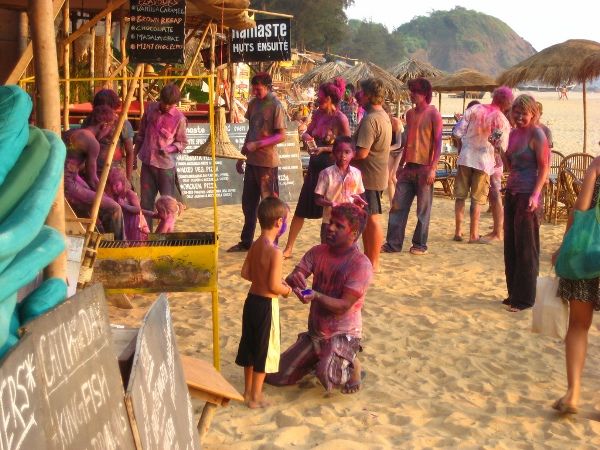 Holi celebrations in Goa are marked with colorful processions, traditional folk dances, and modern floats.
Imphal, Manipur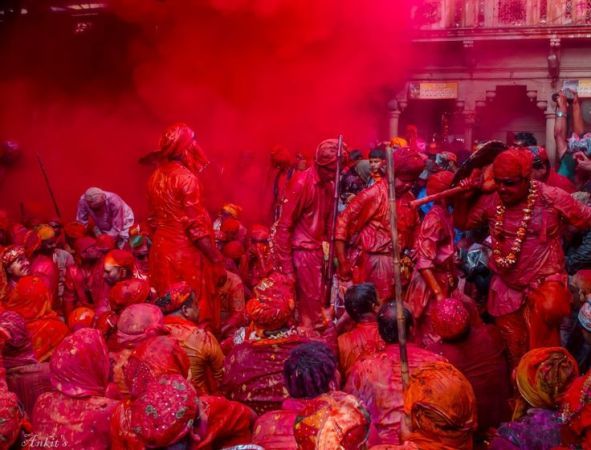 Yes, North East people also celebrate Holi. No wonder, this festival transcends the length and breadth of India.
Holi Celebrations in the World
Spain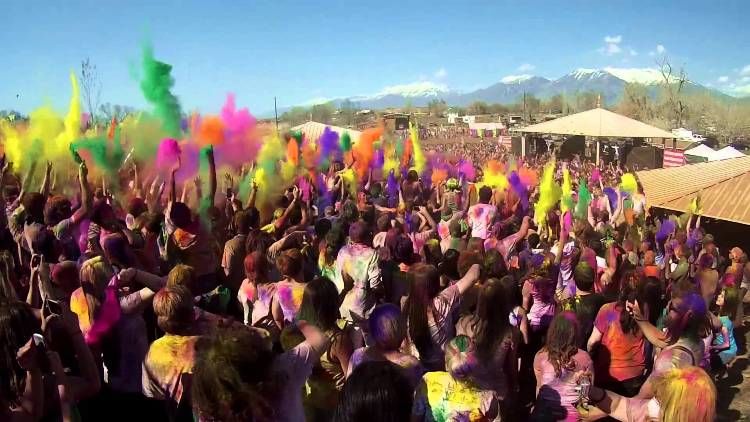 There is a town in Spain that has been celebrating Holi for the past seven years. Yes, you heard it right! Sadabell, a small town located 20 kilometers north of Barcelona, invites almost ten thousand people from all ethnicities for the Holi festivities with white outfits, music and food.
The USA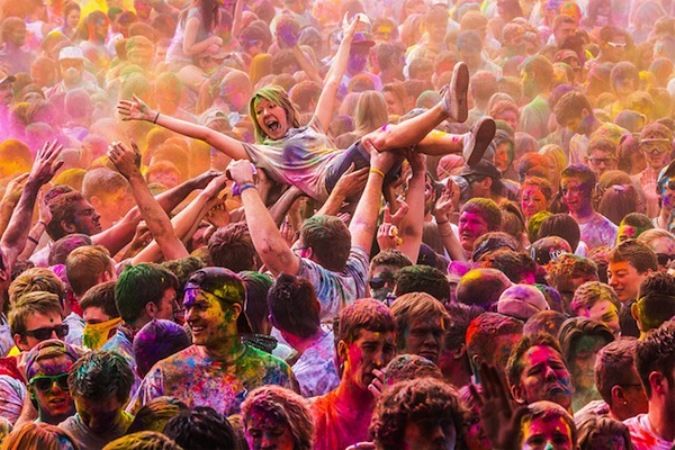 Holi is a huge attraction and most celebrated festival in America. Local denizens celebrate The Color Run - a five-kilometer run where participants should have to throw colourson them at regular intervals. Getting colour-dyed is all toofun; as the game rule is to begin the run with white attires and end it with hues from top to bottom!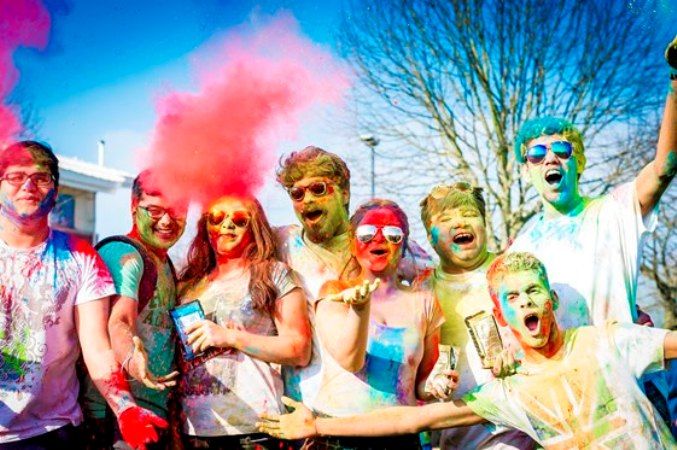 In the United Kingdom, Holi means a lot of fun, refreshments and colour. Even there are Holiexhibits in the streets. Manchester will have various food stalls and dance sessions during the Holi celebrations.
Well, Holi is one of the most playful and colorful festivals ever and it draws revelers from all corners of the world. Holi, has a superb global presence and it is good to see that our foreign friends are gladly apart of our festivals and traditions with equal support and happiness.
May God gift you all the colors of life, colors of joy, colors of happiness, colors of friendship, colors of love and all other colors you want to paint in your life. Happy Holi!!!