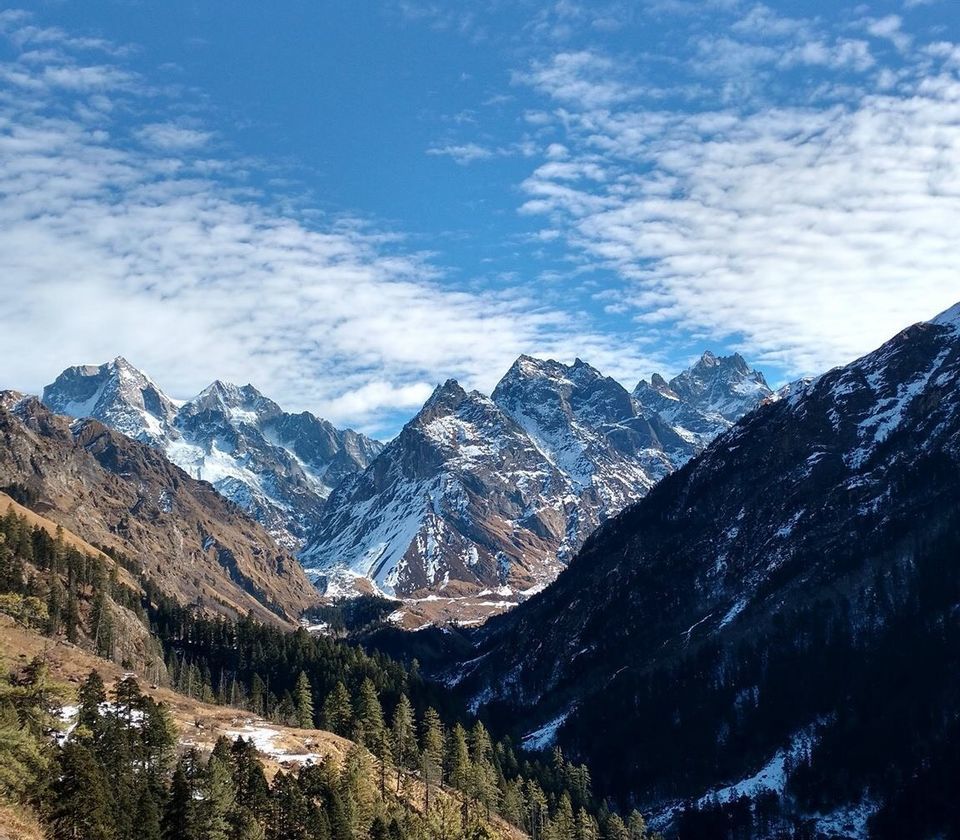 Itinerary:
Day 01: Dehradun - Sankri (Drive 07 hrs) Overnight at Sankri
Day 02: Drive from Sankri - Taluka (40 - 50 minutes) Trek from Taluka to Gangad (04 - 05 hrs trek) Overnight camping at Gangad
Day 03: Trek from Gangad to Kalkatiyadhar (05 - 06 hrs) Overnight camping at Kalkatiyadhar
Day 04: Trek from Kalkatiyadhar - Har ki Dun Campsite ( 04 hrs) Overnight at Har ki Dun
Day 05: Rest and Explore the Har ki Dun Valley
Day 06: Trek from Har ki Dun Campsite - Taluka (05 - 06 Hrs) Drive from Taluka - Sankri (40 Minutes) Overnight in Sankri
Day 07: Sankri - Dehradun (Drive for 07 - 08 Hrs)
Season: March - June and September - December
Did it with: GIO Adventures (www.gio.in)
Had it been a trek through this hanging valley, it would have been charming in itself. But add the story of the Pandavas, the heroes of the epic Mahabharatha, and you have all the more reasons to explore this region.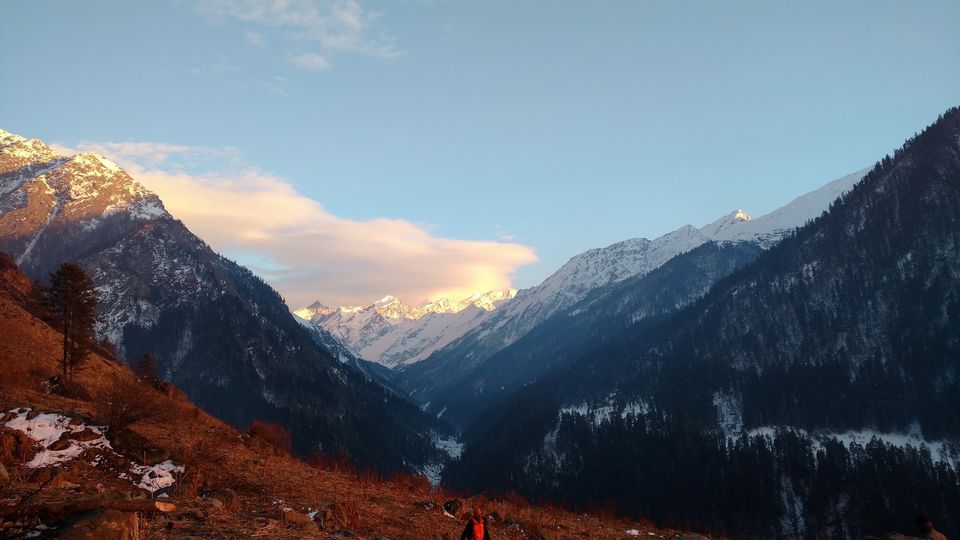 And then, there are campsites that get better every day while the Supin River accompanies you almost throughout the trek - enough reason to tempt anyone to pack their bags and head to Uttarkashi.
Again, I booked my trek with GIO Adventures, having a great experience in my previous trips with them.
The journey started from Dehradun Railway Station, from where we got into a vehicle for Sankri. The drive takes around 08 hrs and crosses some beautiful villages like Nainbag, Purola and Mori.
Sankri: Sankri is a small village in Uttarakashi. It has a few small dhabas and guesthouses, offering stay and meals at affordable price. There are also a few shops from where one can buy basic needs items.
Important: There is no phone connectivity at Sankri. However, one can get intermittent connection of BSNL.
Day 02: Taluka - Gangad (04 - 05 Hrs)
The trek for the day starts from Taluka, which is about 40 minutes drive from Sankri. We took the trail that descends from the village leading towards the valley. The gradient of today's trek is easy as most of the trail is either flat or has gradual ascents.
You will get to cross some beautiful bridges, which are a sight in themselves: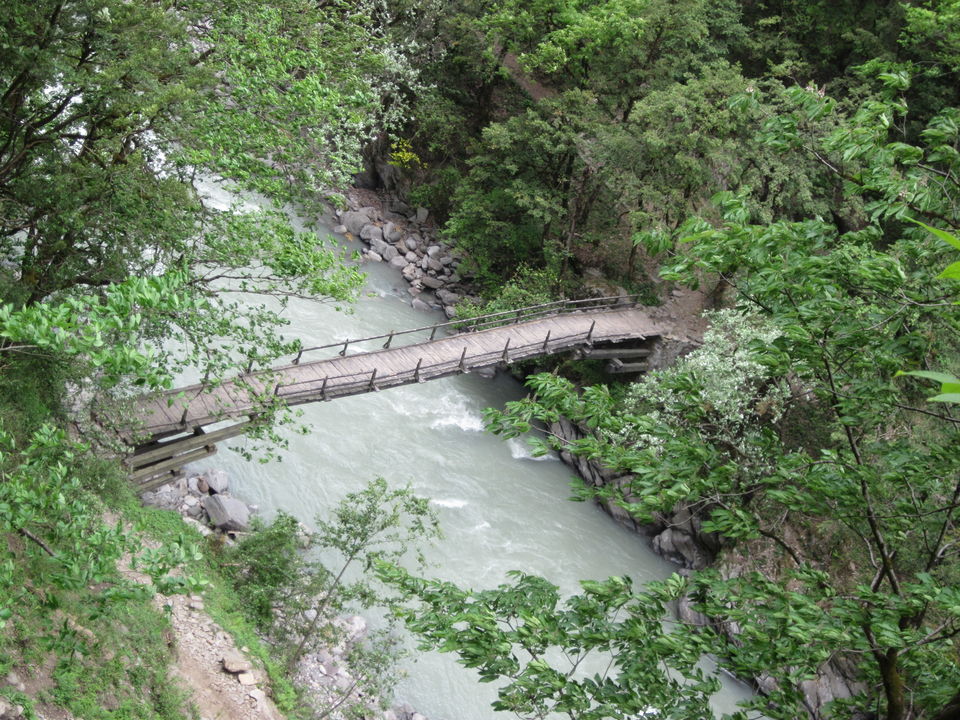 The campsite at Gangad is the first campsite of the trek. Gangad is an old village with ancient wooden houses and the very interesting water run flour mill.
Day 03: Gangad - Kalkatiyadhar (05 - 06 Hrs)
The trek next day, from Gangad to Kalkatiyadhar is high on cultural experience. After hiking on a trail with patches of flat gradual ascents, one reaches Osla, the most beautiful village I have ever seen. The earthy colours of the wooden houses merge with the colours of the surrounding, creating a camouflage.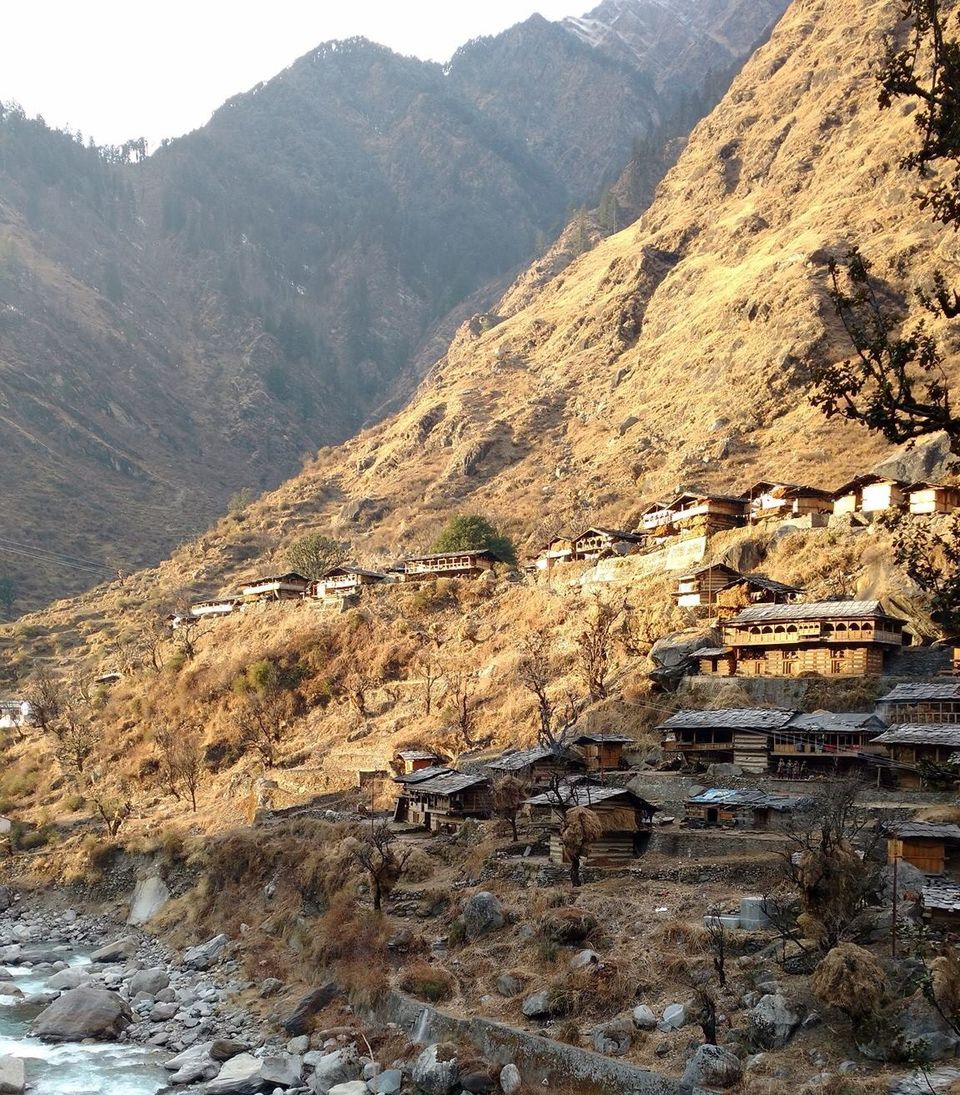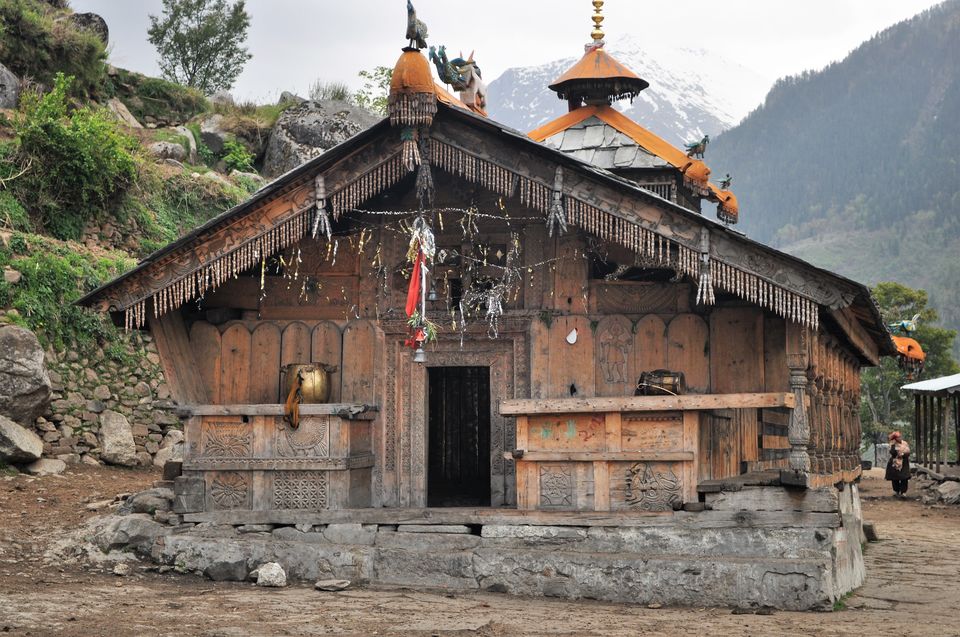 The trek from here is a gradual ascent till we reach a clearing. Crossing fields of wheat and walking past some beautiful meadows, the campsite for the night comes into sight. Tonight, we camp at Kalkatiyadhar.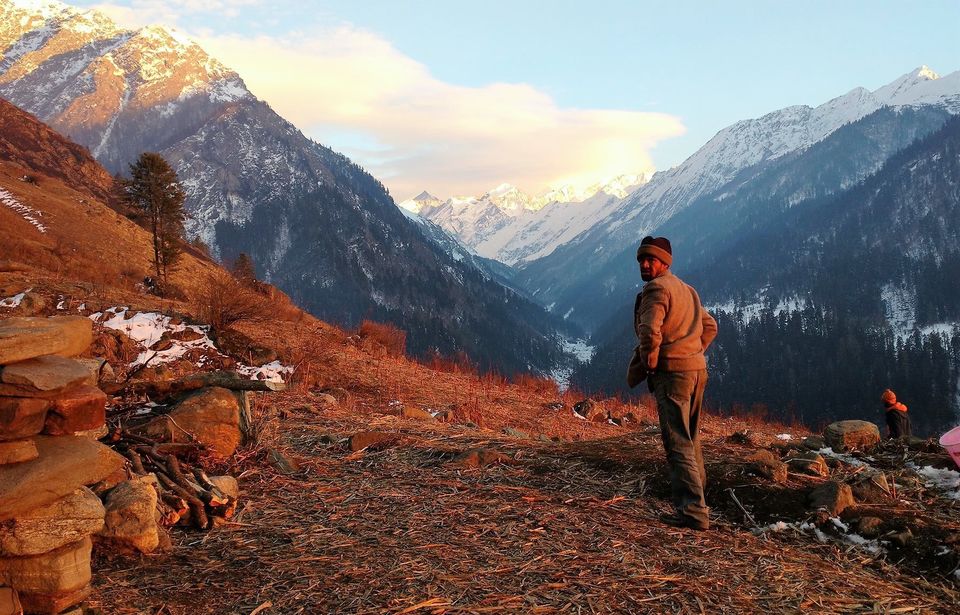 Day 04: Trek from Kalkatiyadhar - Har ki Dun Campsite (04 Hrs)
The final trek today is a beautiful one passing through meadows and forests of oak and pine. There are small streams that will meet you on the way. Look out for a beautiful wooden bridge. Small patches of snow start appearing on the trail.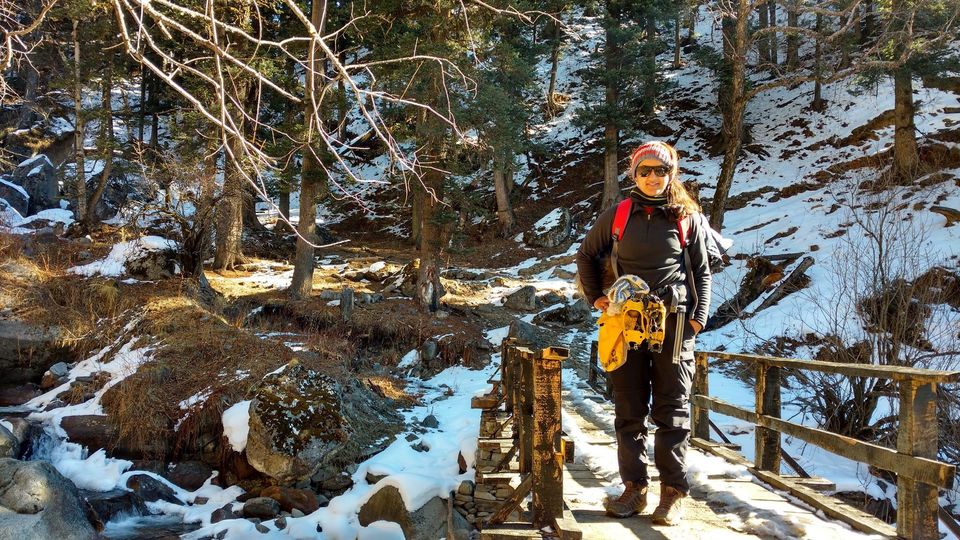 The Har ki Dun campsite is probably the most cherished memory of this trek. As the final ascent ends, the beautiful peak of Har ki Dun comes into sight. A stream flows gently through the two valleys with the Har ki Dun peak dominating the whole scenery.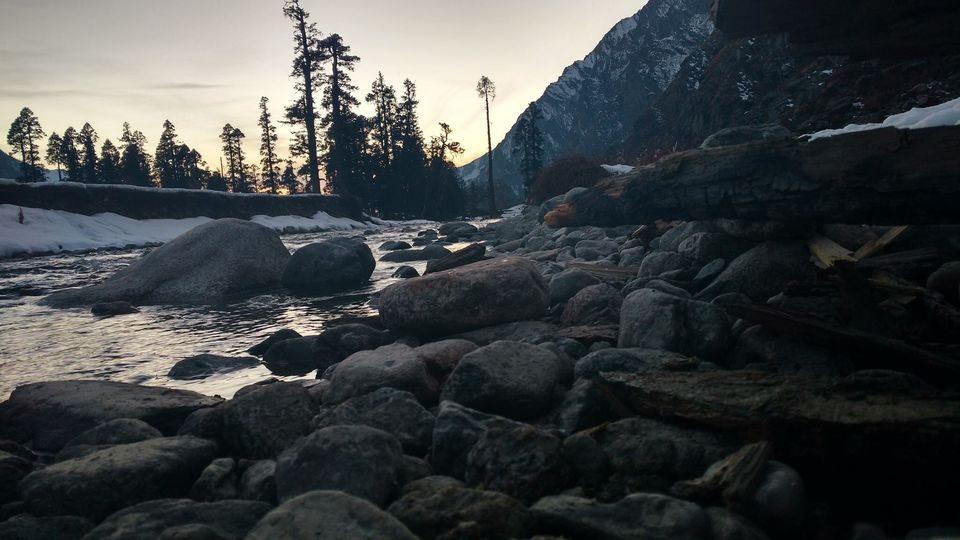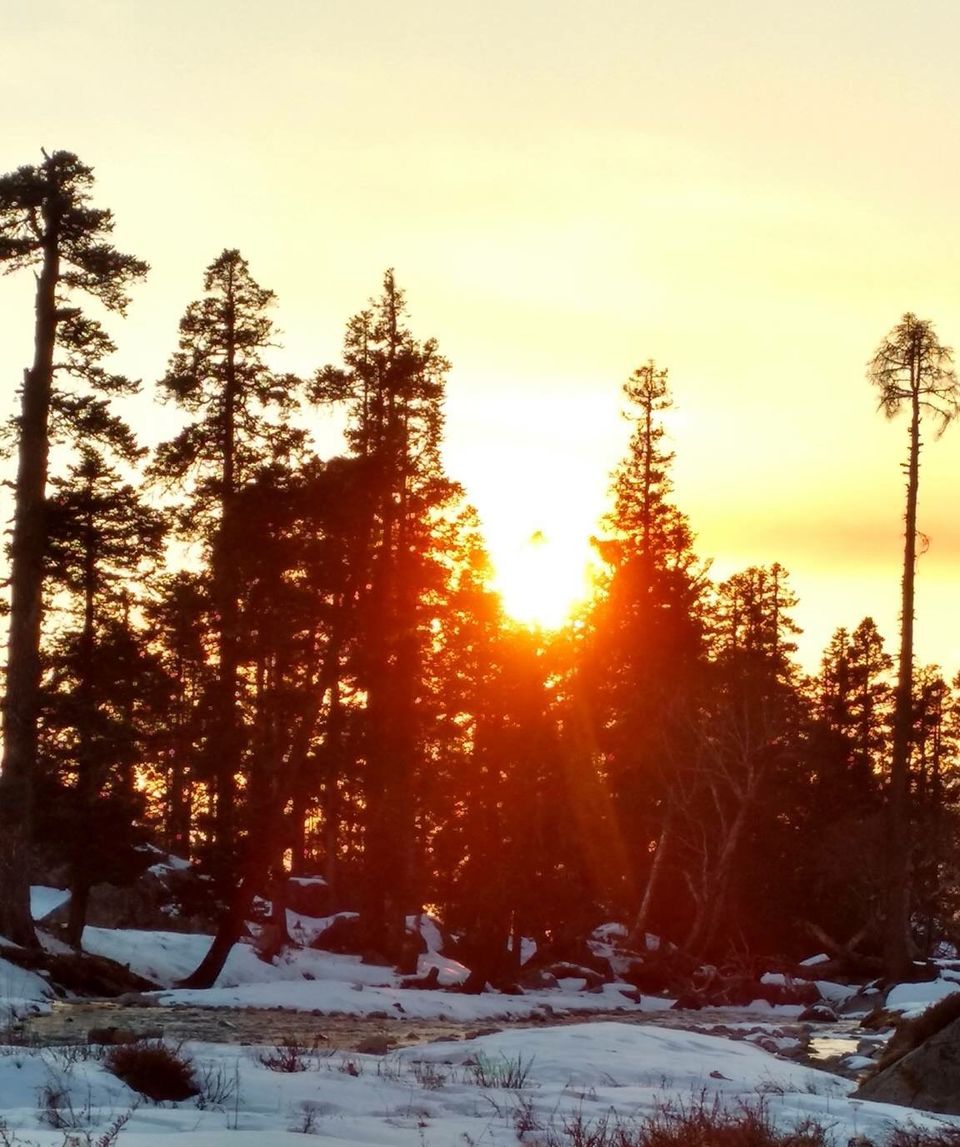 Day 05: Rest and Exploration
There are plenty of options today: you can rest, just sit and breathe in the beauty of the place or go exploring the Hata valley that lies ahead.
I tried getting out of my tent and stepping in the snow, wearing five layers of clothes and finally exploring Hata.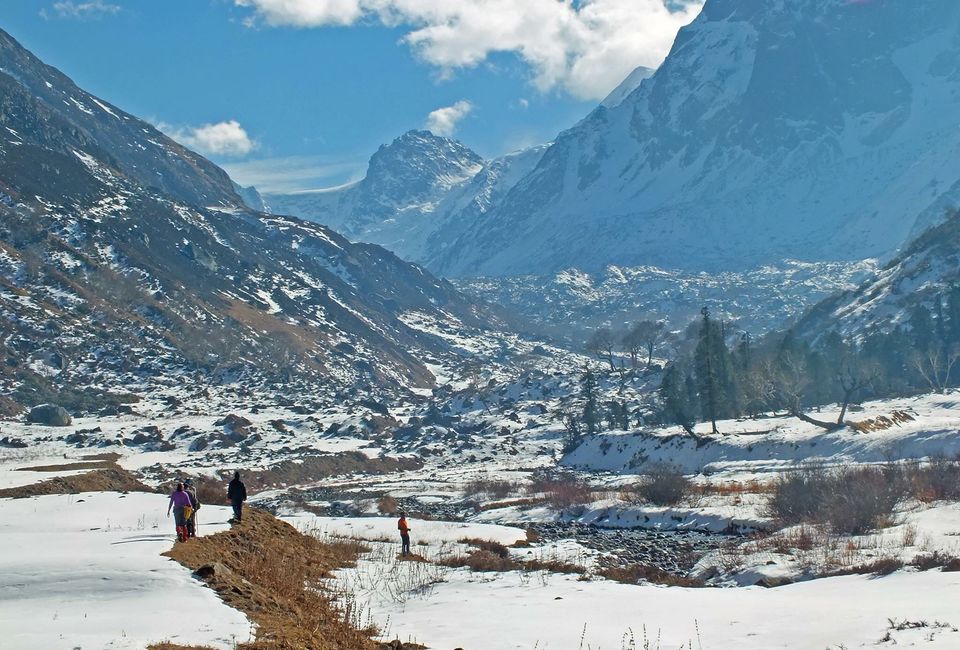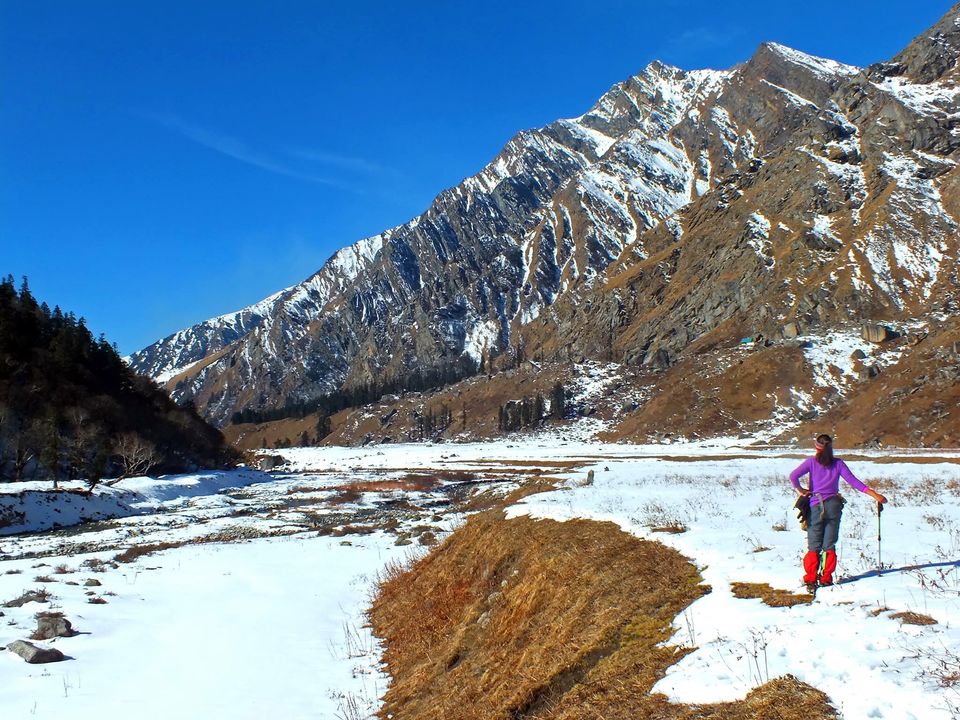 Day 06: Trek from Har ki Dun - Gangad - Taluka (05 - 06 Hrs) Drive from Taluka to Sankri (40 minutes)
The day started early as we had to trek back to Taluka. After a hearty breakfast, we started trekking back, ready to cross the same campsites we had crossed on our way to Har ki Dun campsite.
The trail is more or less descending and flat, crossing the same meadows, jungles and streams. We stopped en route for lunch that we had carried with us.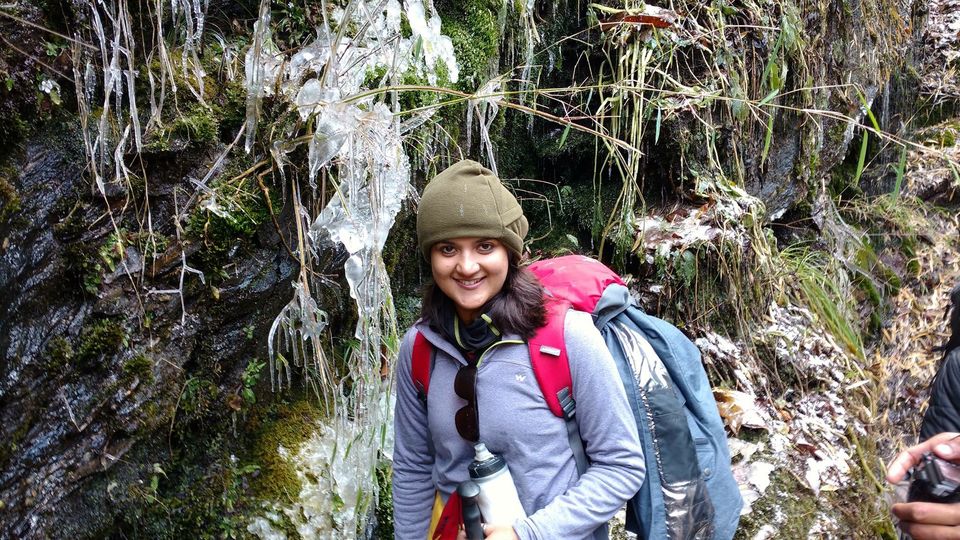 After trekking for 05 hrs, we finally reached Taluka. The sight of people and then the metaled road was a relief and a sad sight at the same time.
All of us sat in our lodge at Sankri, talking about the trek, singing songs till late night. Going to bed, I felt a bit sad as the trek had ended and my regular city life would be starting again tomorrow.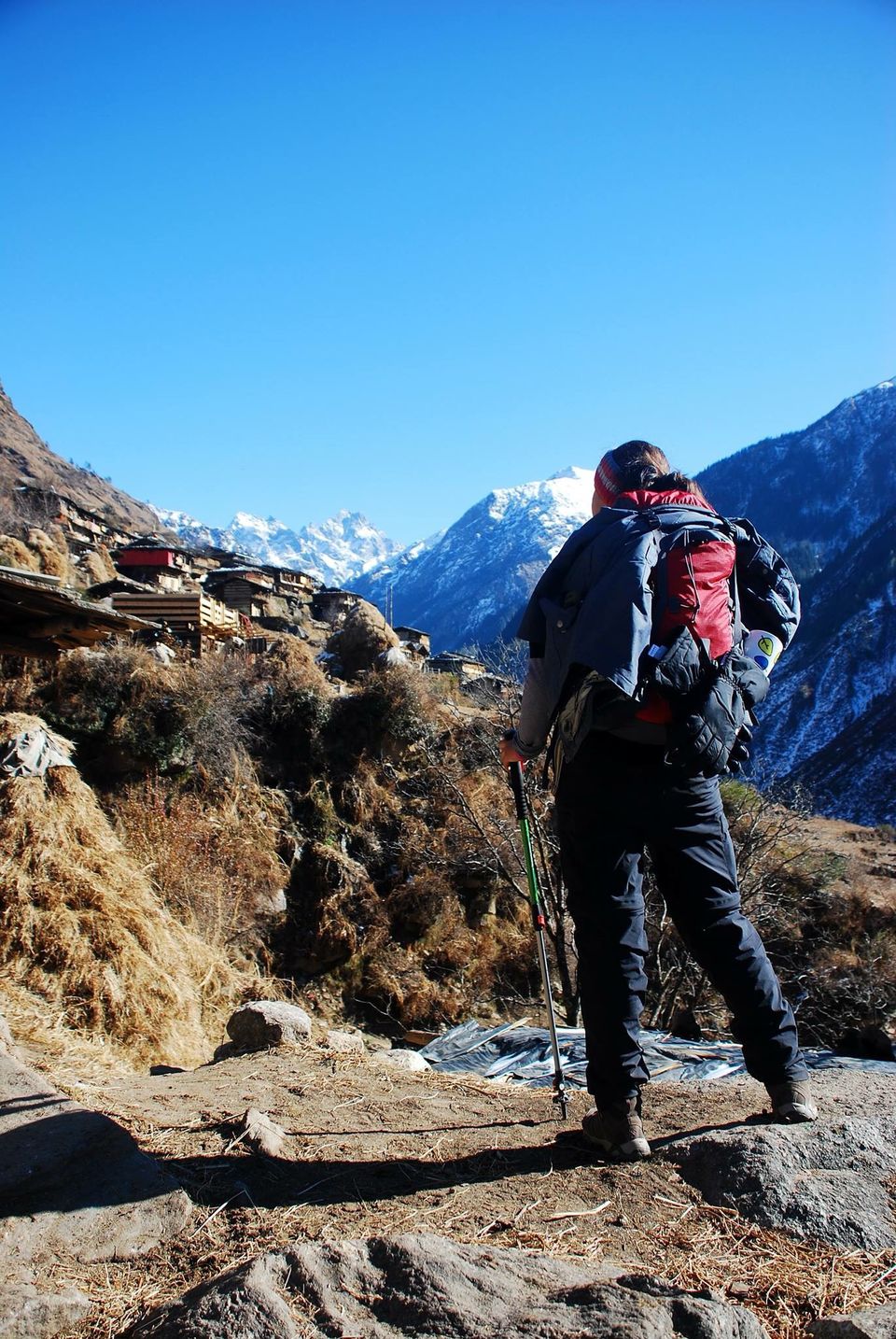 Day 07: Sankri - Dehradun (Drive for 07 hrs)
We got into our cab and settled down as we would be driving for another 07 hrs to reach Dehradun.
Having been trekking for some time now, I still haven't gotten used to sliding smoothly into city life. It still takes a lot of effort to give up my trekking shoes and pace my life on the tick tock sound of the wall clock.