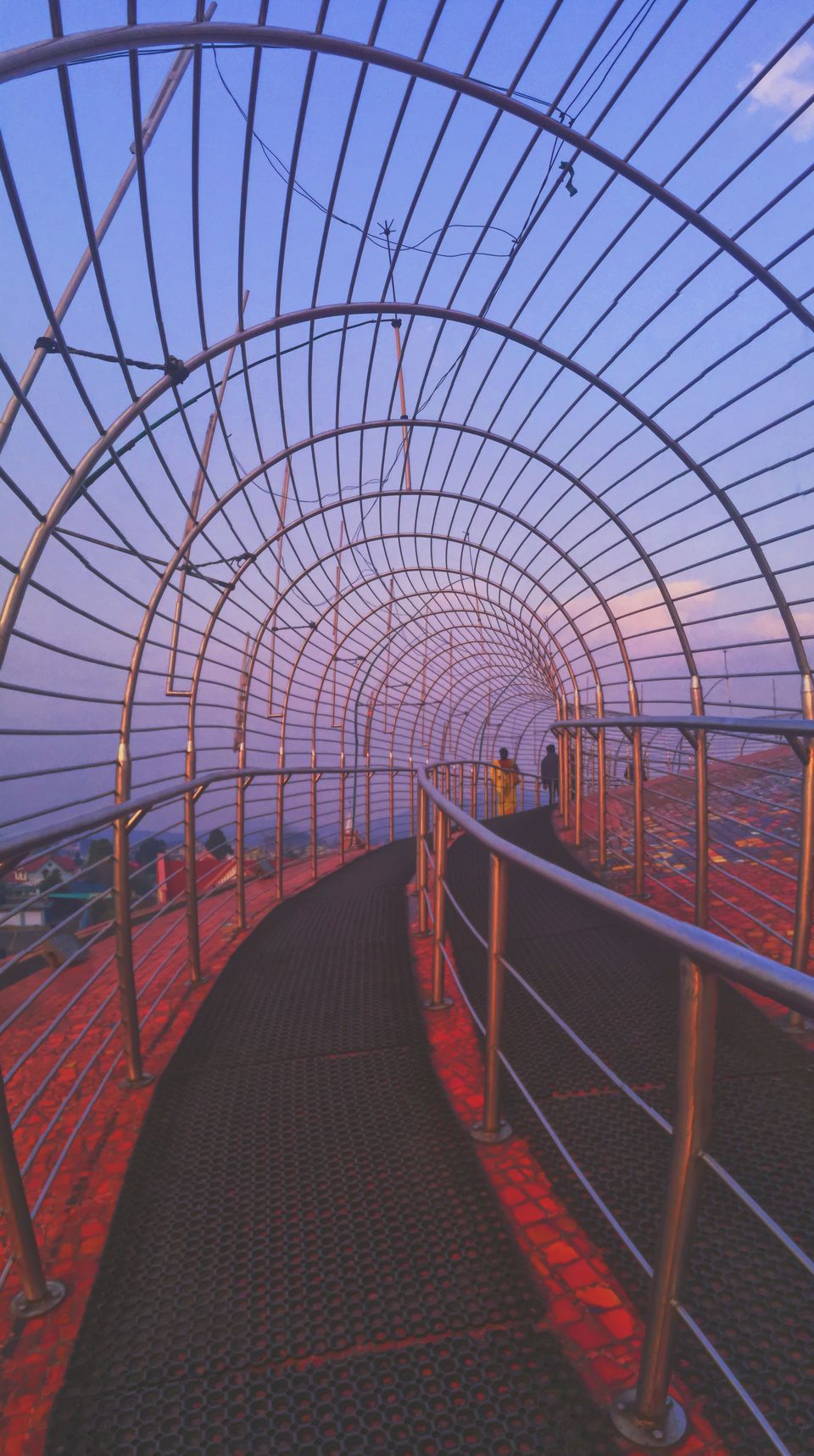 Two years ago, I went on a trip to Guwahati and Shillong, most of the time was spent in and around Shillong.
While I saw roads where on one side shops were having addresses of Meghalaya whereas on the other it was of Assam, these states do not feel like the steps sisters, Indians have a predominant idea about. These roads are pretty much how inter state transport should be.
The observations I made on this trip crushed all the stereotypes I had in my mind about the north east and that's what I consider to be the best part about this trip, imagine if I let go of almost a few misconceptions how much more could I let go of if I cover the whole of north east.
Vast roads like these with narrow turns make you regret nothing in your life since everything you've done upto now in your life has led you to this point. From Kaziranga national park (you can get closest to nature here I swear) to Dawki that's the border of India and Bangladesh (where I saw people from both the countries click selfies even after the India - Bangladesh match, was just a delight to see) I experienced something beyond what I had expected out of these four days. I swear my mom and dad who believe in going out and experiencing such places is the best thing that has ever happened to me.
I rediscovered SIGUR ROS which is a band you neeeeeed to be aware of if you're travelling. I observed the dominance of army/government protocols, the most here.
It's also the place I realised that it's necessary to walk at least a bit and not get completely used to motor transport.
I met a family here who we'd been a trek with a few months back which was almost a cherry on top.
Nothing can beat the flowers and climate that you find here.
I came across a black rabbit for the very first time which hey I'm pretty sure is my spirit animal.
I danced my heart out with the Bihu dancers which was the first time I ever did legit folk dance. Dogs and Cats here are adorable with all that extra fur, just had to mention it.
The main thing I learnt out of this trip is that don't sweat small stuff and hug more often and I'm proud of it.
Sad part is, I've lost most footage from this trip after my hard disk crashed. But these mental memories are just fresh as always.
P.S.: Here's a link to the video I still have