Next morning, we got into a local bus for Rishikesh from Haridwar bus depo. The bus ticket was 40 rup per person. The journey till Rishikesh was as good as it can be. Once we reached there, we had a good breakfast including parathas and chai.
The first thing we went to see was The Ram Jhula, near to which is Lakshaman Jhula. The auto took 20 rup to drop us there. Once you reach there, you have to walk a little to reach the destination. The Ram Jhula and Lakshaman Jhula are very much similar and are a gem of a creation. Standing on the Jhula, you can see the beauty of the green river which is flowing like a boss. There is a good market where you can get earrings, bracelets and all that stuff. Doing a little shopping, we got down to the banks of river which is usually silent and is meant for people to sit and relax. We sat there for almost 5 hours. The mesmerizing beauty of the river, the silent shores, cold breeze and the beautiful mountains made it a breathtaking combination to be in. You can just cut yourself off from the whole world for sometime, be in touch with real nature, beautiful mountains, holy ganga and the cold breeze. I just loved this place.
The sun was about to set and we didn't wanted to miss the Majestic Ganga Arti on the banks nearby. We went there, had a seat and just enjoyed the Arti as if there was some holy spirit which was present in the air of Rishikesh. This was the best Ganga arti one can ever experience. After the Arti was over, we went back to hotel, packed our bags as we had to board the train back to Delhi at night.
I had never experienced such pious and holy atmosphere in my life. Visiting these two cities was my dream and I will cherish the amazing memories for the rest of my life. If there's heaven on Earth, it is surely here!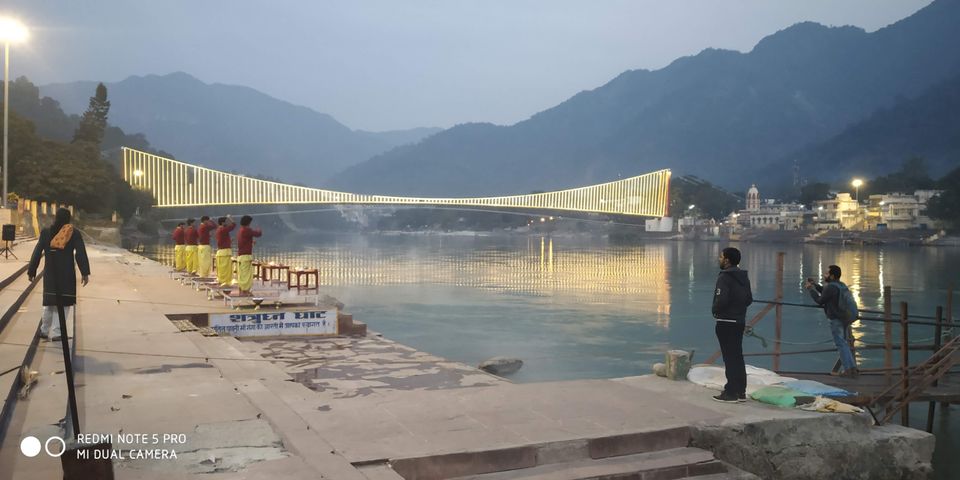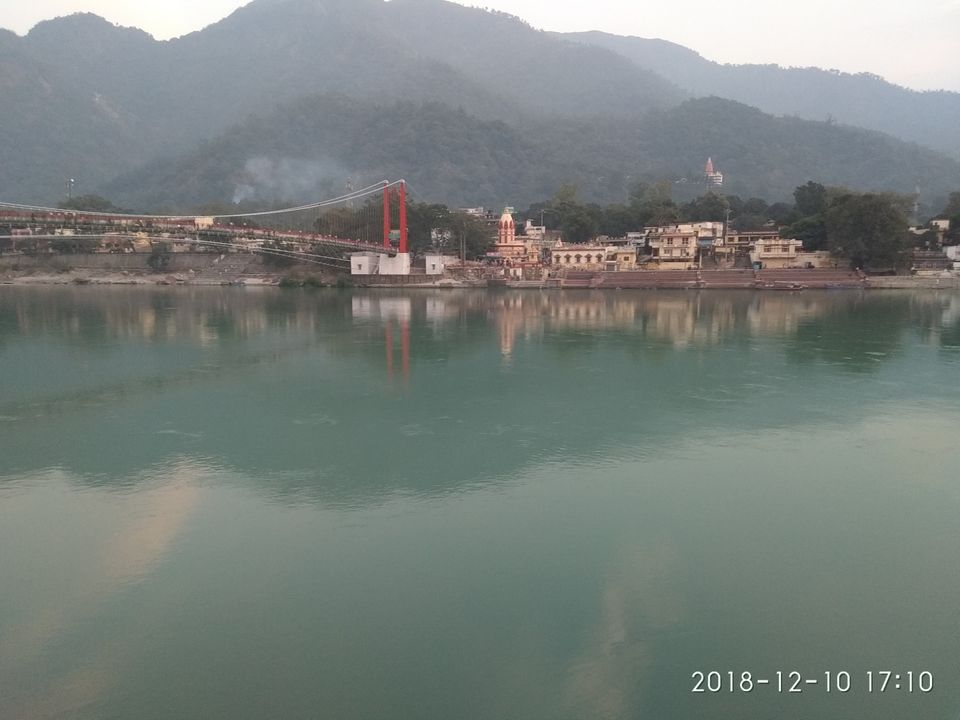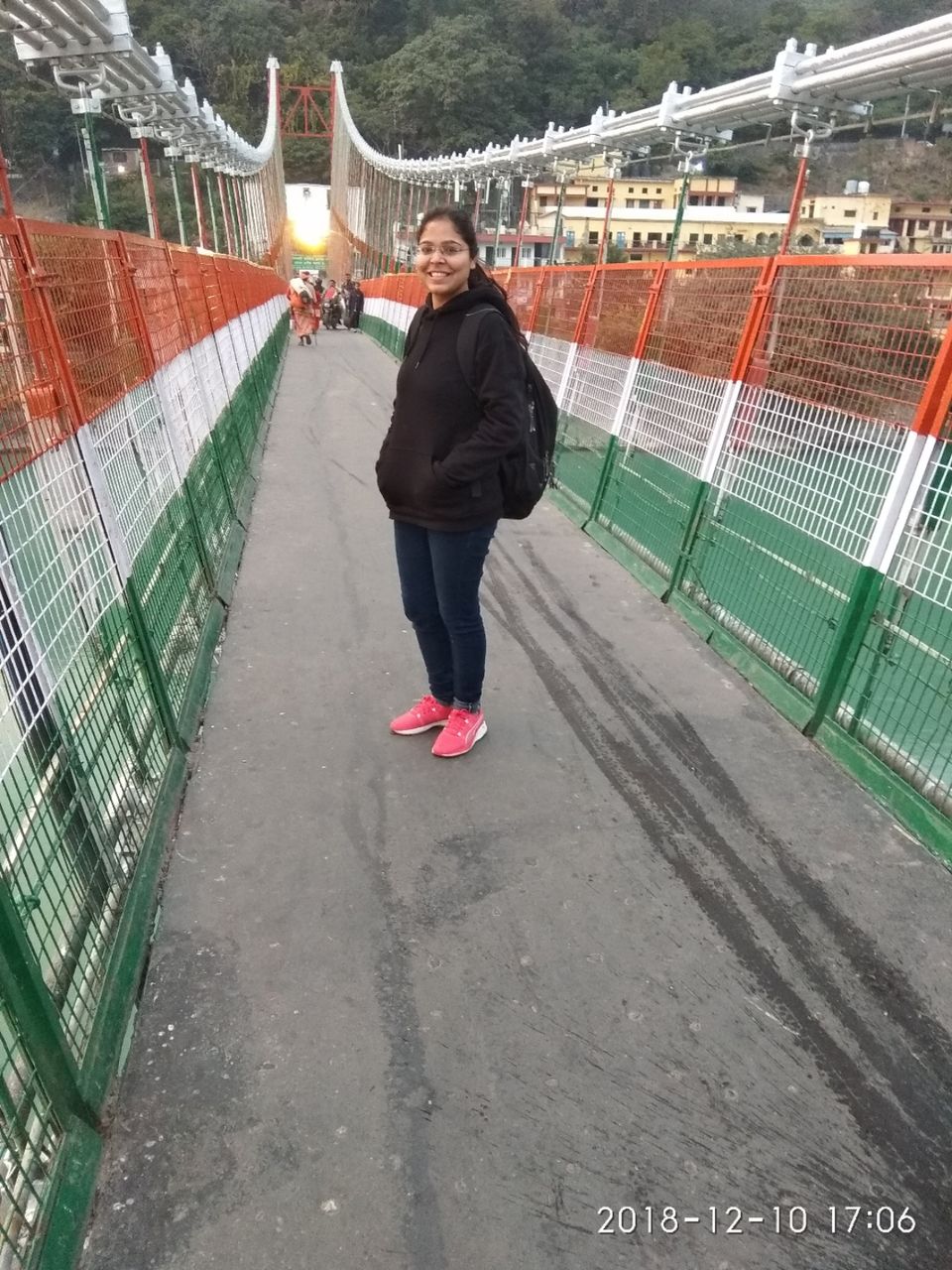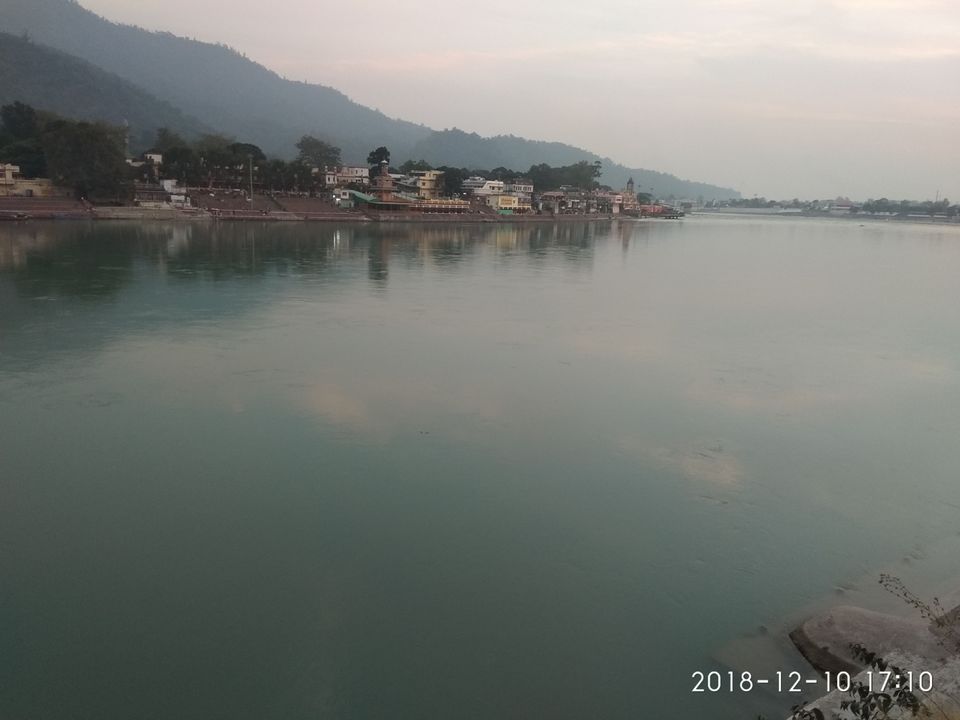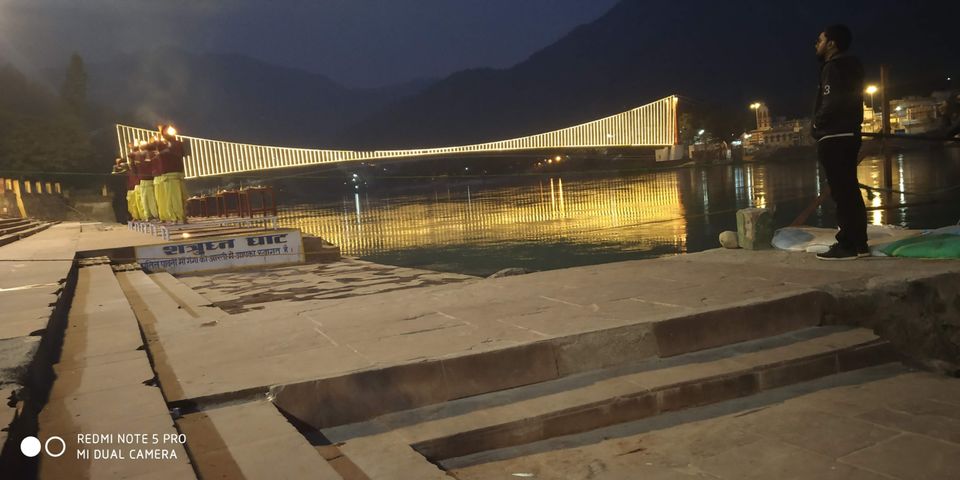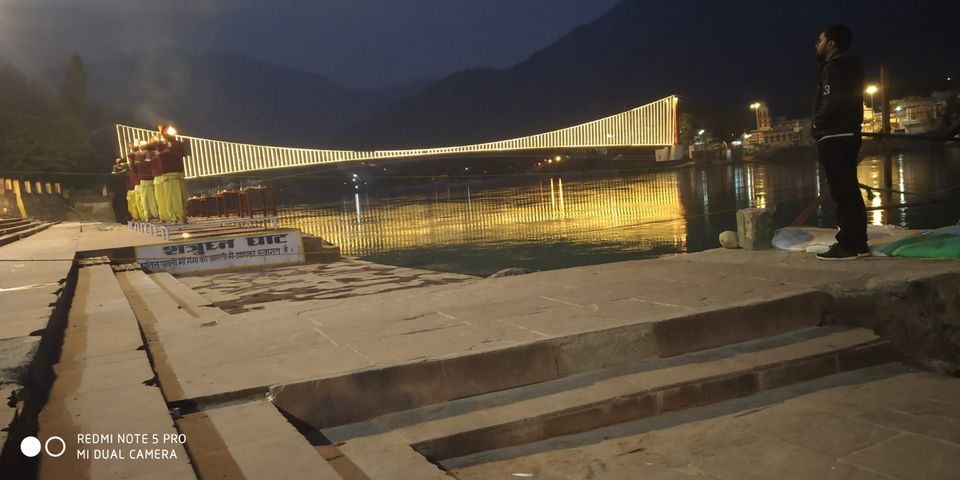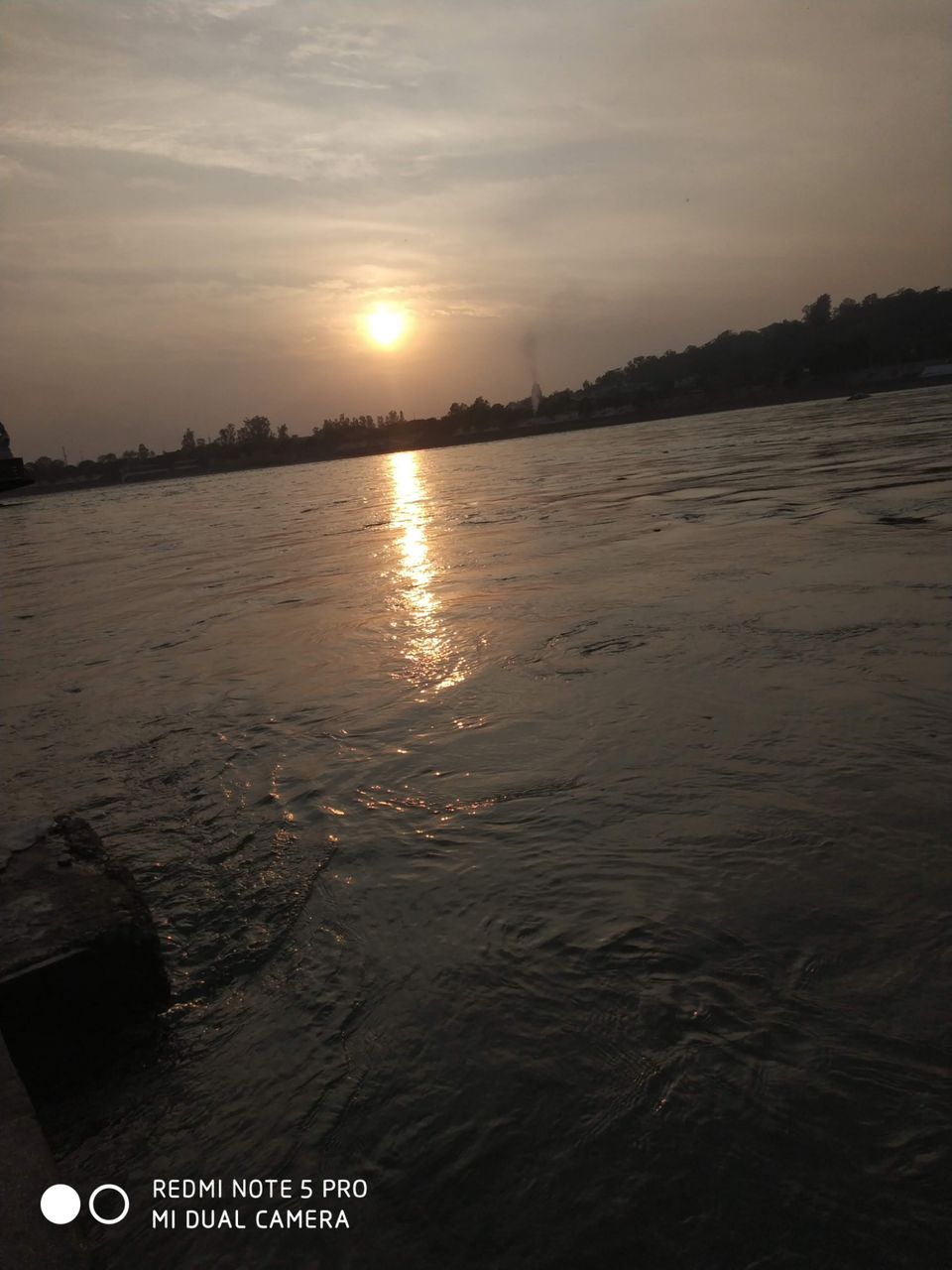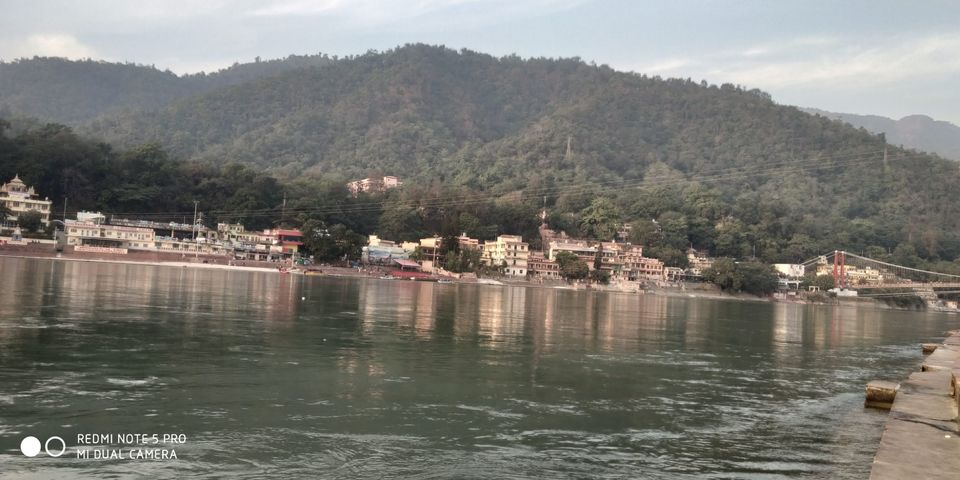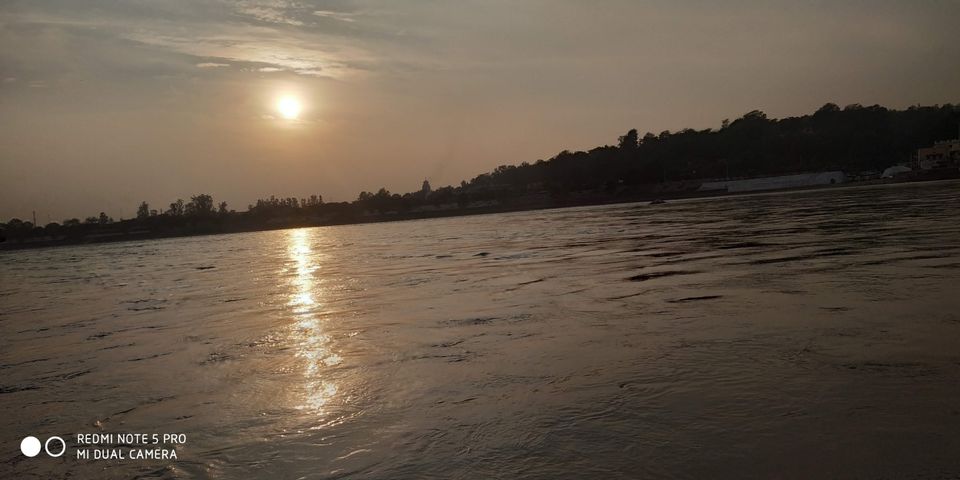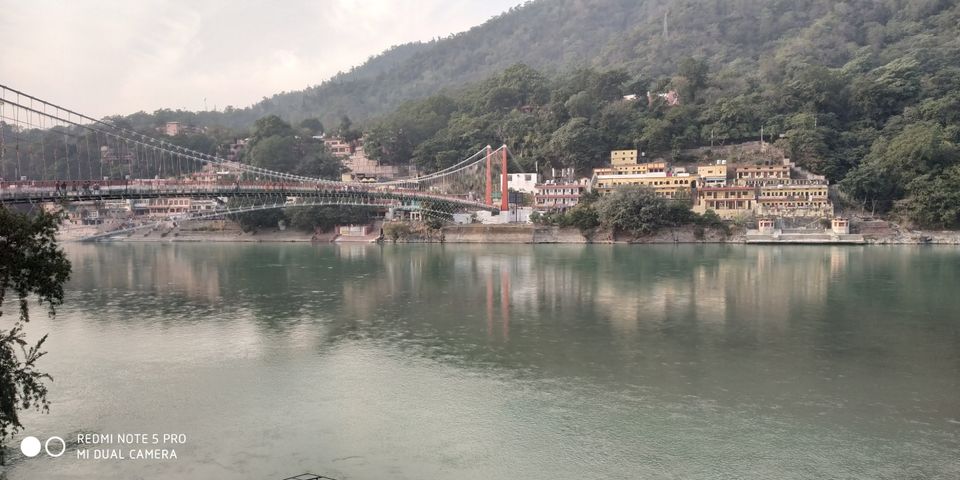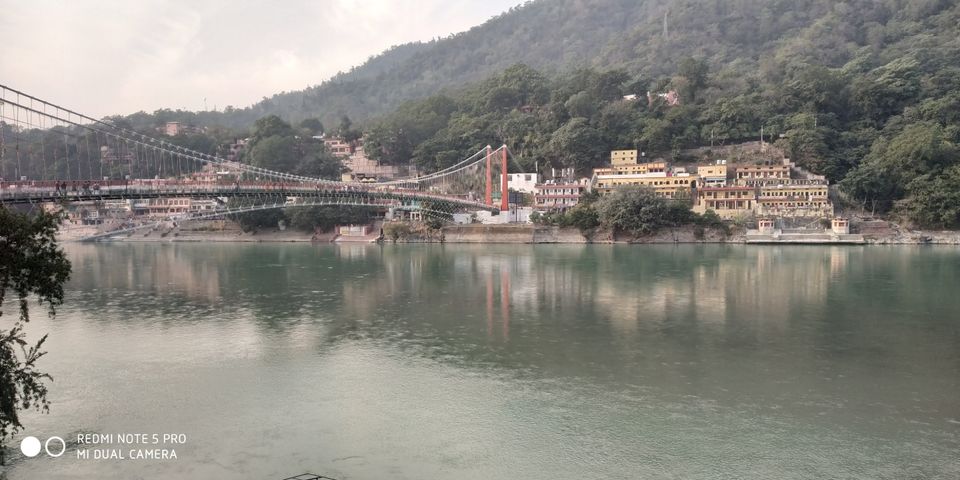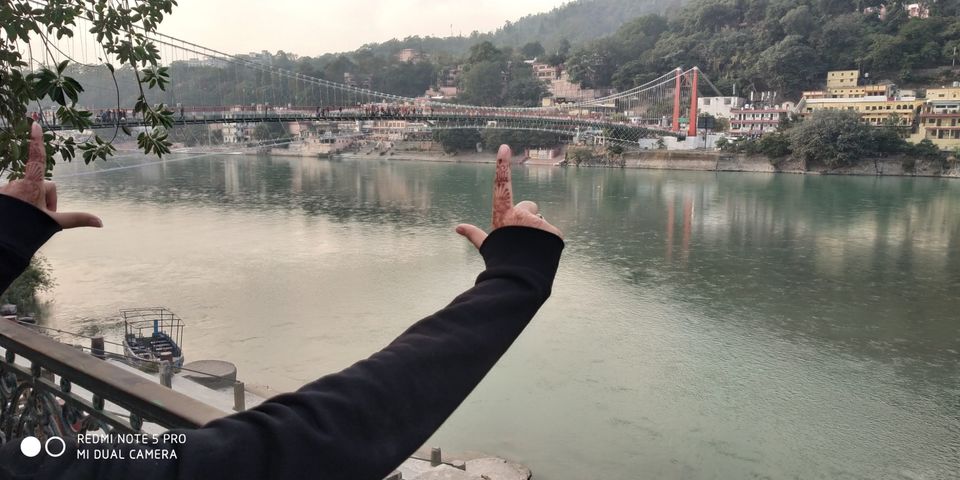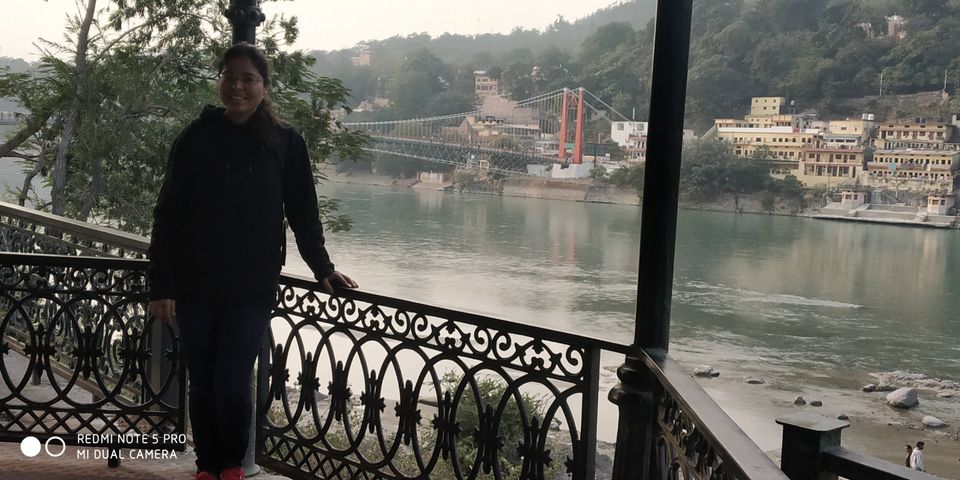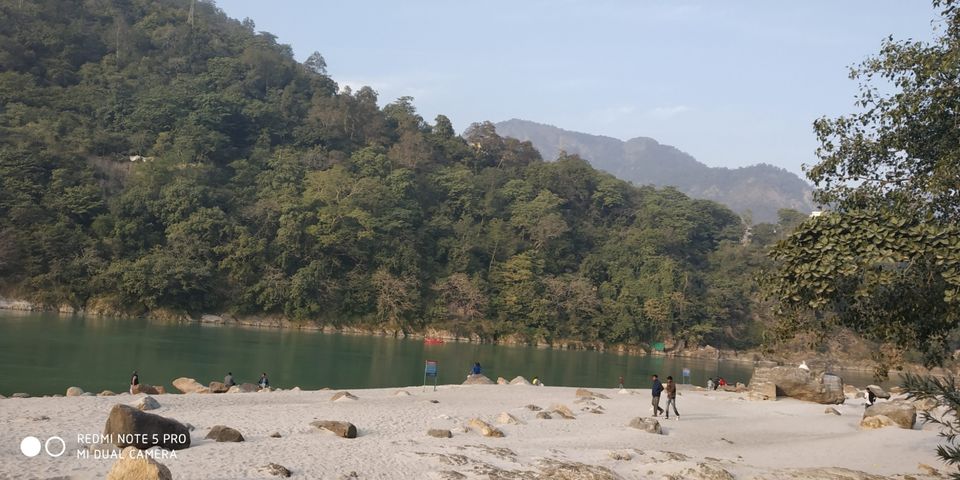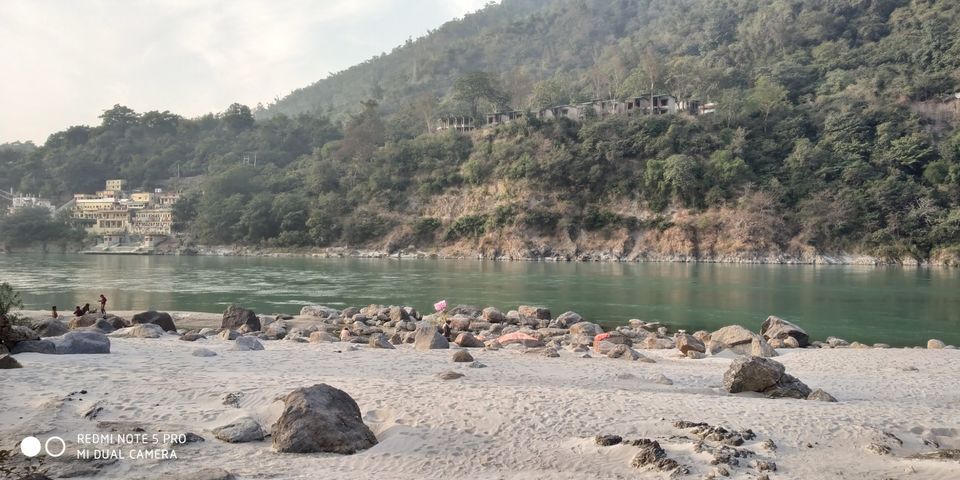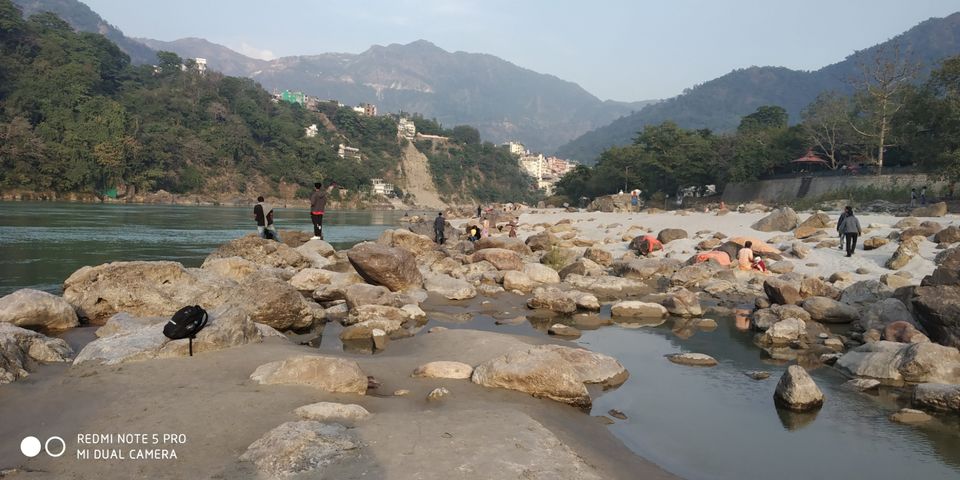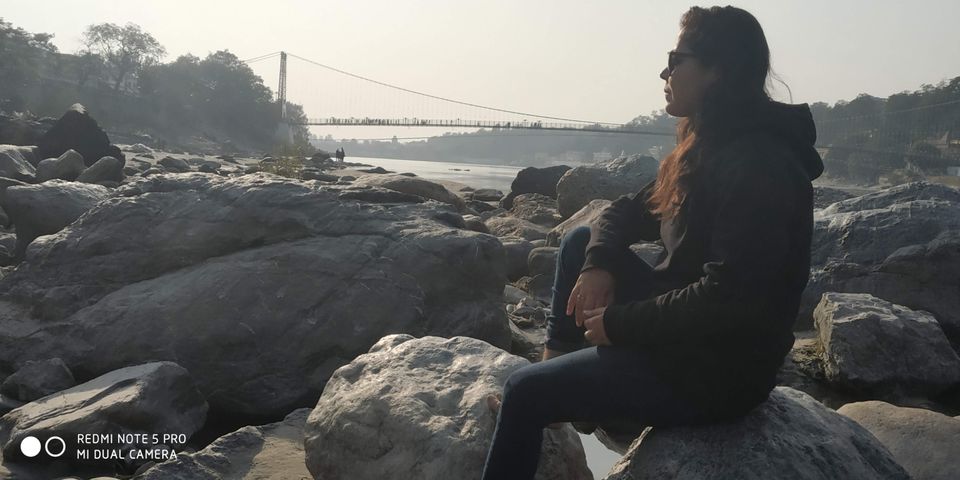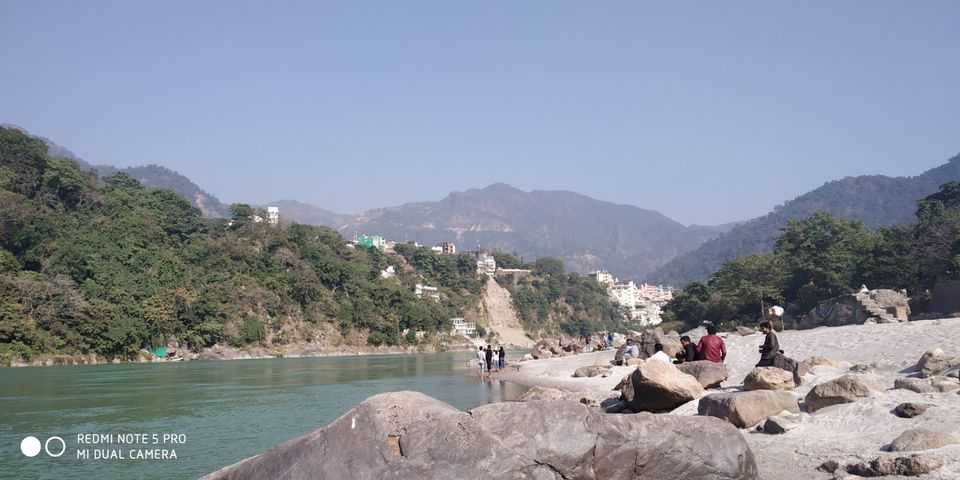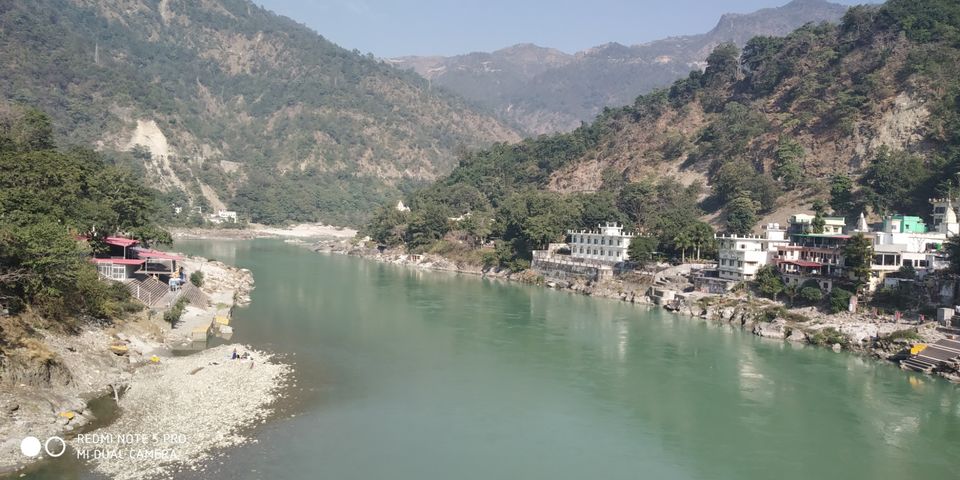 We travelled to Haridwar from Delhi by train. The train took almost 6 hours to reach Haridwar. Reaching there, we went to our hotel which we have pre booked through Make my trip. We checked in, kept our baggage, freshen up and then left to explore the holy city. We started our exploratory journey by visiting the temples of Mansa Devi and Chandi Devi. We went there by the ropeway facility which costs 50 rup for a single person for one side. I suggest to go there by ropeway and walk by foot instead of ropeway while coming back. It is beautiful scenario to watch which is missed when you take a ropeway. We walked down by foot and I was literally blown away by the beautiful city which is visible from there. The beautiful and lush green water of the holy Ganga will attract you like anything. After that, we visited Har-ki-Paudi which is famous holy place. There were many changing rooms available at the side of the banks so that you can change after having the holy dip in the river. The ambience there is just too beautiful to describe. Including many bridges constructed over the beautiful green ganges, the sound of water, the heavy wind breeze- all made the place look more and more attractive. We had a light lunch at a local dhaba nearby and came back. We spent almost 5-6 hours admiring the beauty of the ghats and the river itself. Haridwar is truly beautiful and mesmerizing in every little sense. It had many small temples which we visited in a short period of time.