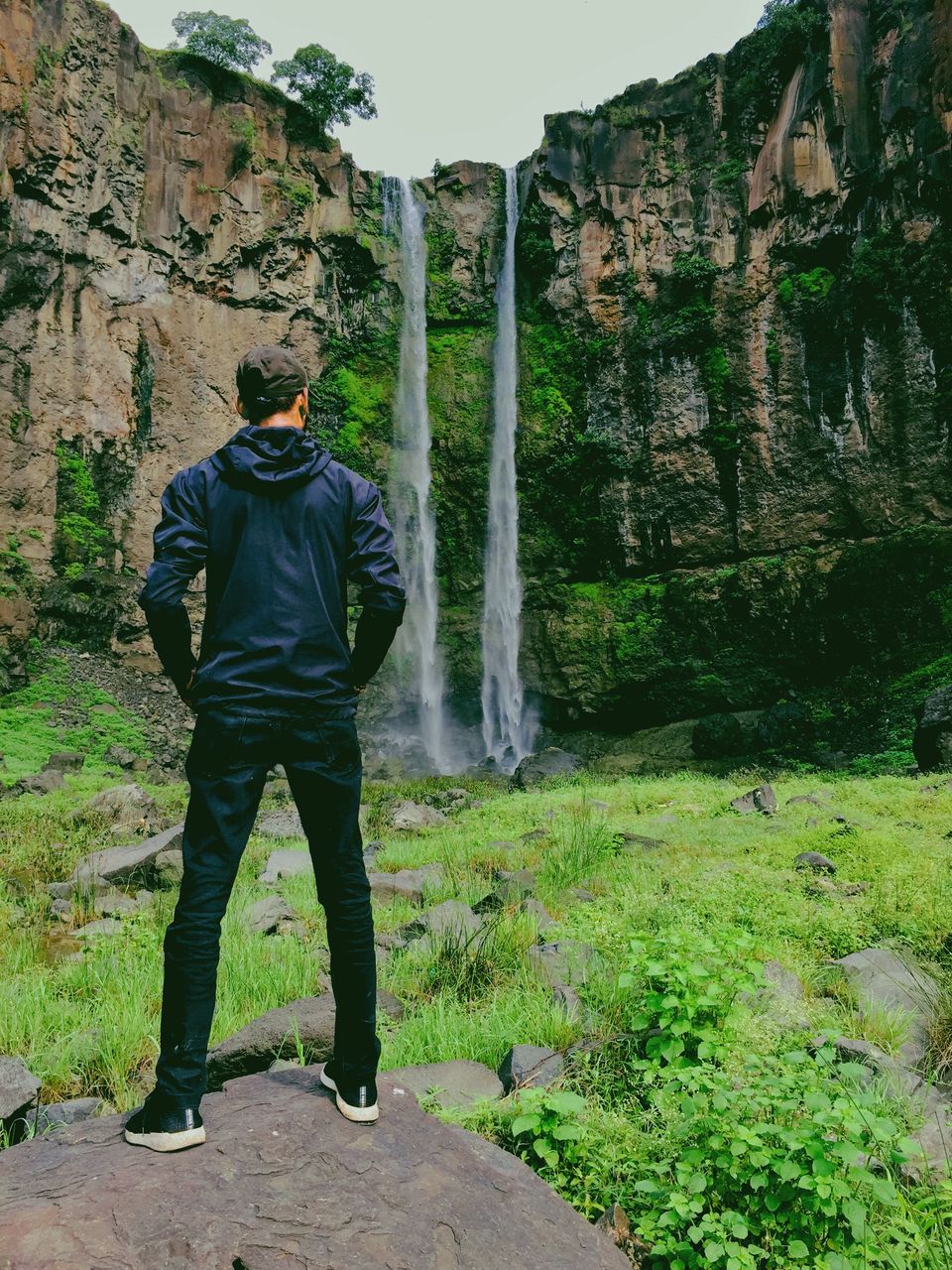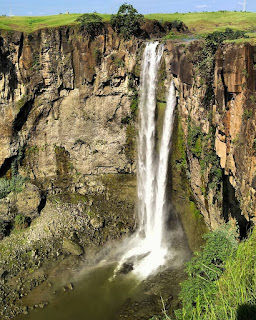 Known for its beauty and located on the southern edge of Malwa Plateau, Indore has many places that draw tourists from all around the country. Having been known to be one of the most beautiful and famous tourist destinations, Indore boasts glorious history and spectacular architectural work. Besides, it is also very popular as the 'commercial capital' of Madhya Pradesh. The place is a paradise for nature lovers and here is the most gorgeous waterfall & trekking points near Indore.
Hatyari Khoh is a waterfall trek with fascinating horror stories, lush green trees, mesmerizing scenes, and majestic hillocks. It is a must-visit place to be in the lap of nature. This place is still untouched by industrialization which makes it even more beautiful. Get ready to break free from the monotony of your stressful life and devote some time gazing at the enchanting waterfall and verdant trees. After this trip, you will definitely feel closer to nature and start appreciating its beauty.
Hatyari Khoh is 28.7 km from Indore. Don't be unnerved by the name as you won't find any murderers here (the word 'HATYARI' means a female murderer), but here, you'll only find nature at its best. The legends associated with the falls say that the gorge that created Hatyari Khoh Falls was used by monarchs to launch attacks and keep prisoners.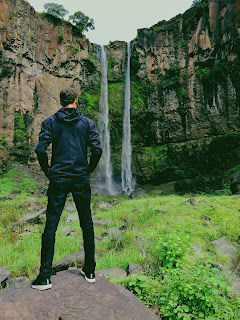 On the trek to this 600-feet high waterfall, you will see cacti in abundance, which is unusual as such plants grow in the desert, and there's plenty of water all around here. But, then again, Mother Nature truly is wondrous.
This trek starts from beautiful roads, greenery everywhere, flowers, and dense forests. The trek is 2-3 km and it will take around 1-1.5 hrs to reach the waterfall. You can take the help of locals to guide you for the trek.
You will witness the lush green mountains, dense forests, rocky terrains, and beautiful plants. The trek starting is a little bit easy as you have to go downwards and some of the river crossings are a little bit slippery, so make sure you're wearing shoes. Along with this, you have to take your own drinking water and eatables as you won't get them near the waterfall.
The rocky terrains close to the waterfall are the most challenging part of the trek and it may hurt you if you're not walking properly. After reaching the waterfall, you will witness one of the most amazing views of your life. The Hatyari khoh waterfall, falling from a height of 600 feet and surrounded by dense forests, mountains. Make sure to slow down and take some Instaworthy photographs.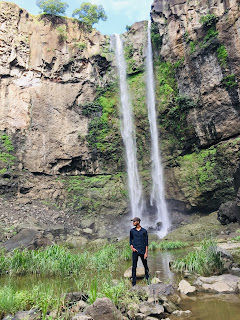 For more detail you can direct message me on my insta handle @x_bilaa_