Alicante is a big city, administrative center of the same name province. This is the main city of Costa-Blanca sea cost, which means White Sand. The beaches of Alicante attract many tourists every year. This is the main resort zone in Spain, situated on the sea cost of Mediterranean Sea. Tourists from England, Germany, France and other European countries like spending their time here. By the way, Spanish people also like their sunny beaches. The top-rate golden beaches in Alicante are in this observer!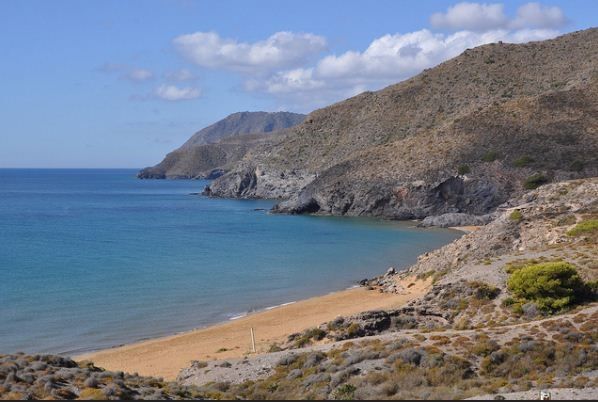 Playa La Albufereta
This is a not big sandy shore, situated on the North-East of Alicante, very close to Albufereta uptown. The beach is situated in a picturesque cozy bay, about 400 meters long, surrounded by residential buildings. The beach is beautiful! It is 423 meters long and 20 meters broad wise. There are many play grounds on the territory, boats and catamarans rental services. This place is absolutely safe for little kids as the water is not deep here. Pay attention to the numerous sport-grounds along the beach area!
Postiguet Beach
The beach is comfortably situated in the very center of Alicante, at the bottom of Benacantil Mountain, famous of Santa Barbara Castle. The sand is clean and white; the sea cost is picturesque. This is the place, where numerous cafes are situated. It is not problematic to get to the beach place, especially, if your hotel is not far from the center. Besides, you have a nice opportunity to watch laser shows, fireworks that are usually take place on the resort territory in summer.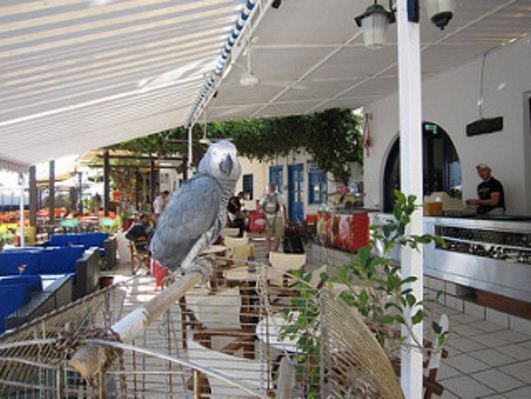 San Juan De Alicante
This sandy shore is placed in a cozy town, called San Juan De Alicante. You are pleased with clean sand, calm waves - it is hard to find another as comfortable place for family vacation as in San Juan. You can visit original bars and restaurants; you kids are proposed to visit playgrounds. The beach offers to use clean and shiny shower, sport grounds, special services to hire sunshades, sling-chairsо. As you know, summer is a hot season for all cultural and sport events. It is enough space for everyone: the sandy territory is 2900 meters long.
As far the beach is situated 25 km from the airport, this is the favorite place for all families, coming to Alicante with kids for weekends. The place attracts tourists not only for swimming, but surfing, kayaking, yachting.
Almadraba Beach
The bathing territory is very big: it is about 750 meters long. Actually, this is a locked bay, so the water is always calm and pleasant here. The beach is standardly equipped with sunshades and sun loungers. There is a pleasent bonus - space for boats and yachts floating. It is really interesting to watch them!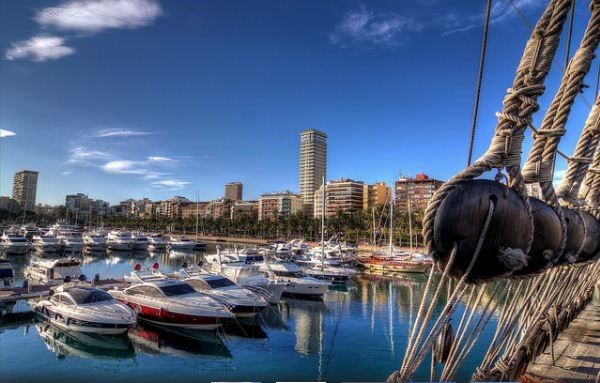 Granadella in Javea
The best-visiting place is Grandella Beach, which lies in the Northern part of Costa Blanca. This place was awarded with the national award to be the best bathing beach of Spain. It lies in a green-nature bay, surrounded with stony hills and fir-trees. The beach is shingly, but very popular for diving. The water is crystal clear: perfect place to learn underwater flora and fauna. Grandella is very small, but very popular place. It is no more than 220 meters long. So, if you want to take a top place here, get up early in the morning.
Benidorm Beach
The noisy resort place Benidorm boasts with two top-rate Spanish beaches - Levante and Poniente. The landscapes of both of these beaches are traditionally amazing - mountains, warm climate. The beaches boast with fine sand and flat coast 4 kilometers deep inside the Mediterranean Sea. The early raisers adore the Levante's beautiful sunrise - it seems that there is not the same cozy place for swimming in warm water meeting the sun.
By the way, Benidorm Beaches are awarded with Blue Flag. It means that these places are safe and perfect for your family vacation. Yachting, water skiing, paragliding are waiting for you! The long sea cost is full of bars, restaurants.
Santa Pola
Santa Pola Beach neighbors with other bays and beaches. This is a place of traditional fishing villages. It is not surprising that Santa Pola is famous of its fish dishes. For example, you should try caldero - a dish of rice and fish.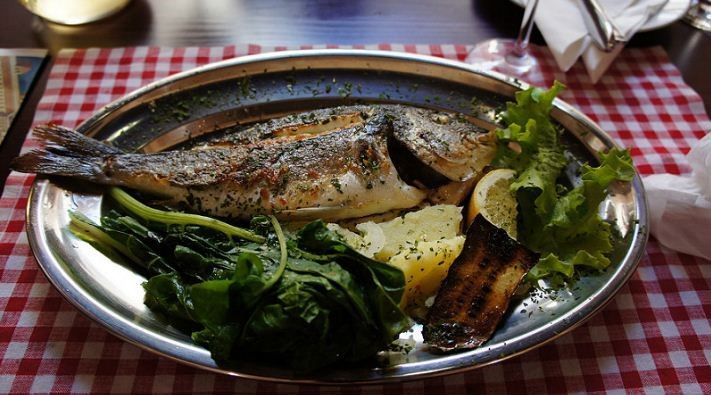 There are two central bathing beaches in Santa Pola - Lisa and Tamarit. They are situated close to the crowded harbor. Windsurfers and kite surfers adore visiting these beaches, especially Lisa.
Arenal in Calpe
Calpe is the next best-visiting resort platform of Alicante. The view that impresses you the most is Ifach - a mountain that is 333 meters high. Actually, this is a place of 14 amazing beaches and bays that attract people with the pleasant sun and water sporting. The best-crowded bathing area is Arenal Bol Beach. It lies in the very city center - so-called golden mile of crystal water and sand. The city beach opens a charming view to Ifach and yacht harbor. You can visit a salty lake full of flamingo and herons not far from the beach.
El Cura in Torrevieja
A bathing area, surrounded by the high hotels and restaurants, turned El Cura into the real paradise for all beach lovers, though, the high-rate place in Torrevieja. Actually, the bathing and walking zones are amazing, like coming down from the postcard: palms, sea cost, boats, wavy bay. The territory is full of street musicians, colorful artists, and creative sculptures. The city holidays are met with crowds of people, gathered together in one place to have party dinner, play music and make fun in a big friendly company. You, probably, need car to get this place - rental car services in Alicante can help you to feel free-to-move.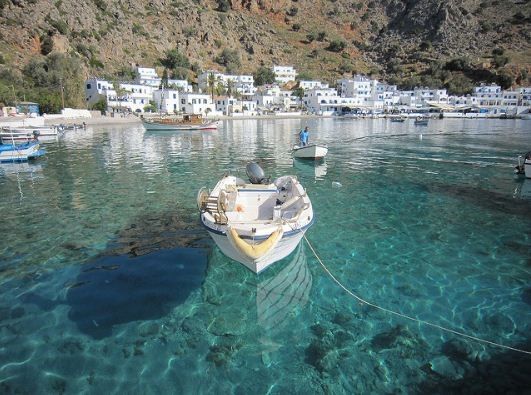 The golden sand, sunny bays, crystal blue water and picturesque lagoons…It is not surprising that Alicante beaches attract millions of people. More than 244 kilometers of the sea cost welcome sun lovers, divers, surfers, even painters. You can find a beach or bay for your taste. The list of this article is not full. Do you want to have more information about Alicante popular bathing places? - Jump in your car and drive on!