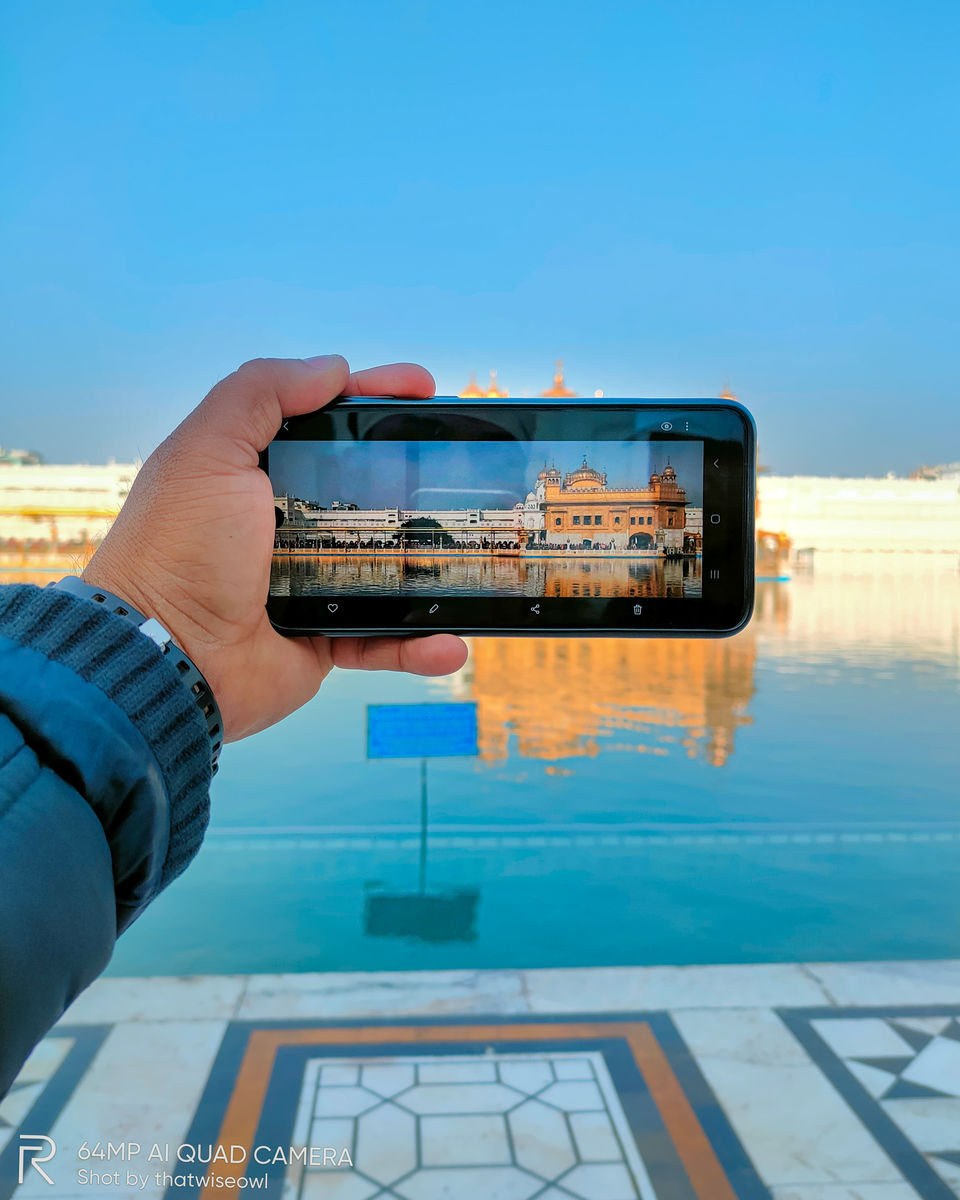 Shri Harmandir Sahib also known as the Golden Temple, is built around The Sarovar that was made by Shri Guru Ram Das Ji. Later in 1600 AD Shri Guru Arjan Dev Ji placed the Adi Granth in Harmandir Sahib. After facing various invasions, Maharaja Ranjit Singh rebuilt it in marble and copper and overlaid the sanctum with gold foils and from there the name GOLDEN TEMPLE originated.
The Golden Temple has four entrances in the four directions signifying that people of all religions can come from all directions to pray at the ABODE OF GOD.
Also there is another divine place inside the Temple that is called DUKH BHANJNI BERI. It is believed that whosoever takes a dip in the Holy Pond near the Beri (tree) is relieved of the pain and the soul is purified. Everyday, thousands of devotees enter the divine Sarovar to take the holy dip.
A dip in the holy water washes off the stains of worldly sins thereby purifying your soul and calming your mind, enabling you to connect to the Supreme.
The purified soul develops wings of freedom and redefines the purpose of life that lies in serving humanity and attaining inner peace.
The Enchanting soulful Shabad Kirtan ( holy prayers) heals and rejuvenates the soul and the freshness aligns your energy circles to create the inner balance of mind and soul.
Have the tasty GURU KA LANGAR (food for all) which is served with the purpose that whosoever enters the home of God should not be left hungry and all people sit together to have the food that is being prepared in world's largest kitchen serving food to the largest crowd on daily basis.