Indian road ends here and this place is only 600 KM from Delhi. Chitkul (Himachal) at a height of 3450 meter is the last village of India to the side of Tibet border.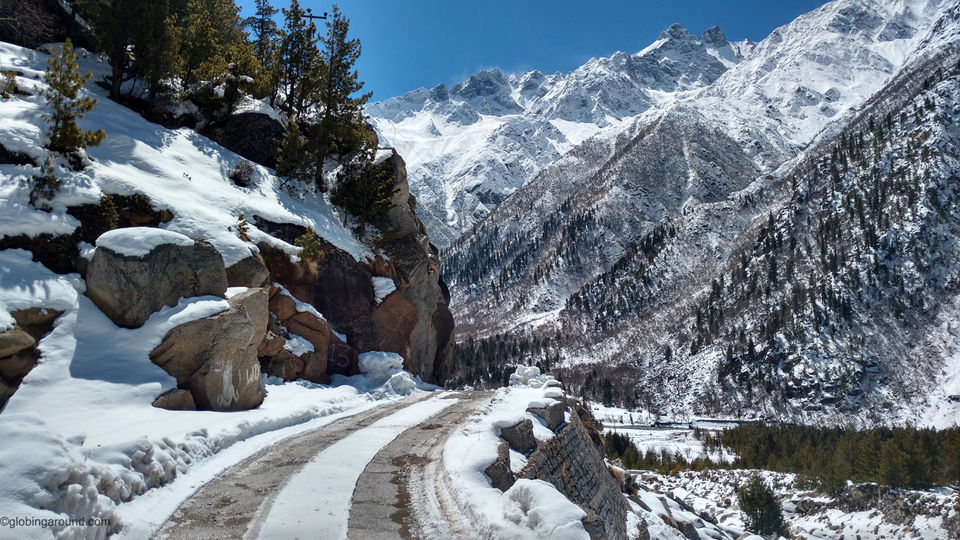 Best time to visit
The best time to visit is September, or can be visited any time of the year however due to heavy snowfall the way to Chitkul sometimes closes down in the months of March to October, that's where the adventure begins.
What special about Chitkul
This is the last and highest village in the Baspa valley in district Kinnaur, Himachal.
If you love snow or thinking to plan winter destination then this place is for you. Chitkul is completely covered with white snow in winter
Road from Sangla Valley to Chitkul is also known as "Deadliest Roads in the World".This road is not for everyone and that's where it makes you different from other
Let's go there in apple season which is around August and September in Kinnaur Valley and you can enjoy the delicious apples direct from the trees
Best way to reach
There are many Adventure Tours Packages available with different travel agencies which aid you with easy travel in affordable price. You can take bus from Delhi or use Cabto reach Chandigarh, here is the KM wise total distance.
Delhi – Shimla (360 KMs) –Narkanda (420 KMs) – Rampur (488 KMs) – Karcham (566 KMs) – ReckongPeo (587 KMs) – Kalpa (595 KMs)
Staying in Chitkul
If you wish to take the best from this place then spare at least 3 days from your life. Usually travelers make day trips from Sangla to Chitkul there's not many options to stay there but the accommodation cost is affordable. You can stop at Kharcham which is near to Chitkul and a very nice place. There's a guest house located right when you enter chitkul and another a few minutes ahead
Article Source : - http://www.thewayonhimalaya.com/ever-thought-visiting-chitkul-last-village-indo-tibet-border/