Oh! I should tell you that I also got to know about this mountain after reaching my accommodation for the day. We were riding along the hills going round and round on the winding roads, soaking the fresh pollution free air and the greenery. The trees looked like broccoli's from that height which made me ponder that probably these hills should have been named "High on Broccoli" :P The resort's owner had given us a call in the morning in order to inform us about the route to the property. " DUDE! we have google maps and its easy peesey. I don't need so much of guidance " went running in my mind with the eyes rolled up like that famous Whats App emoticon.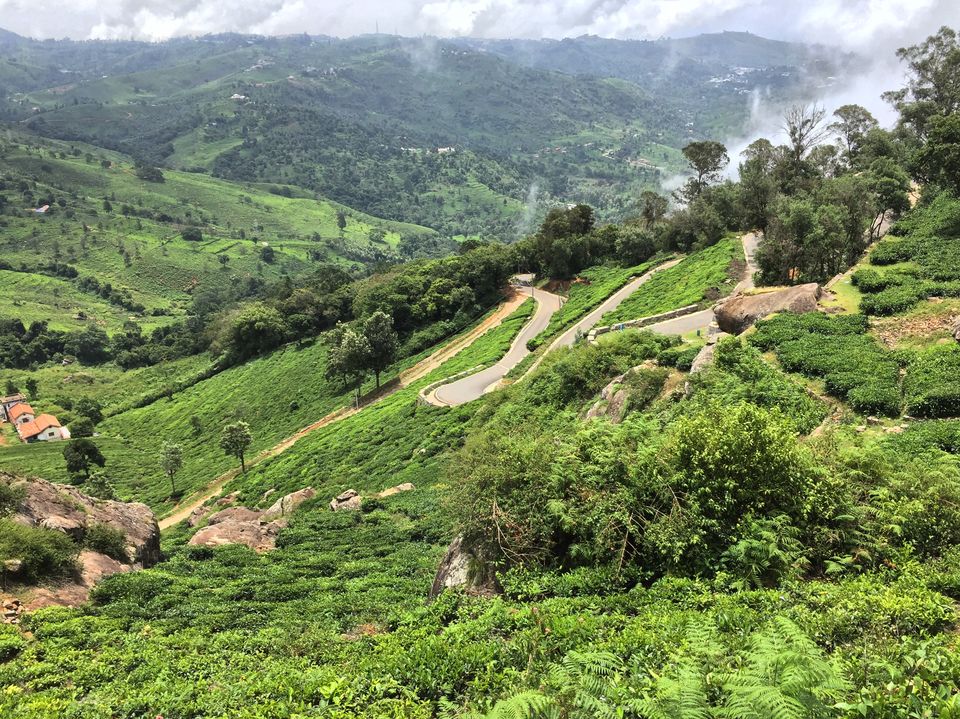 Well, I was wrong. We did lose our way. We went through the narrow roads one by one, up and down, left and right, saying - 'Oh this is the one!'.. 'We are almost there!'.. 'The pink one at top of the hill..' with no success for like half an hour. The very helpful owner of the guesthouse had sent us the directions in an SMS which ultimately came to rescue.
Then came this white majestic guest House with a swing facing the mountains. From a few 100 meters itself I could imagine myself swaying on the swing and singing " Despacitooo" :) The Guesthouse is surrounded by mountains on every possible side. This was the latest addition to the list of the places I thank myself to have dared to visit. The places that have pleasantly surprised.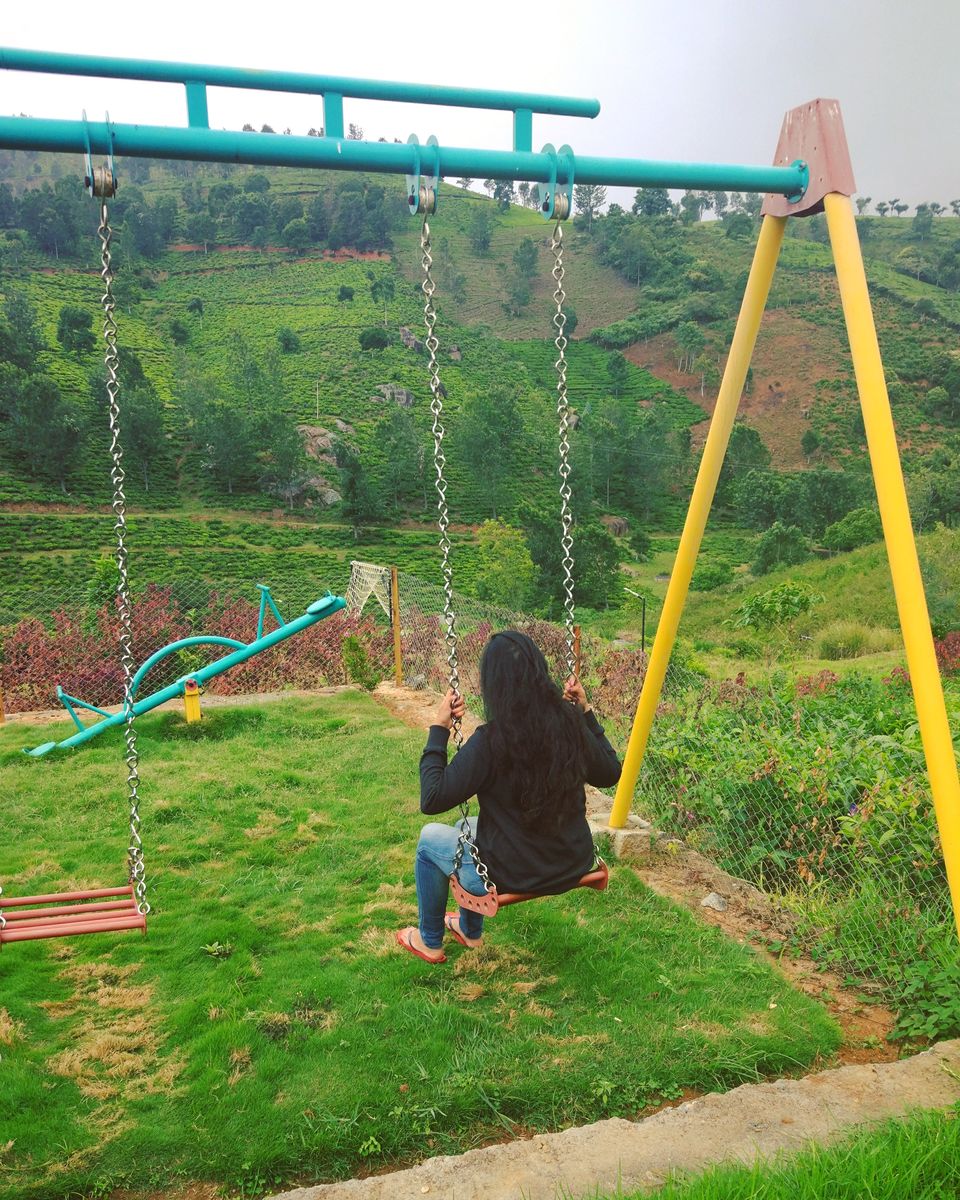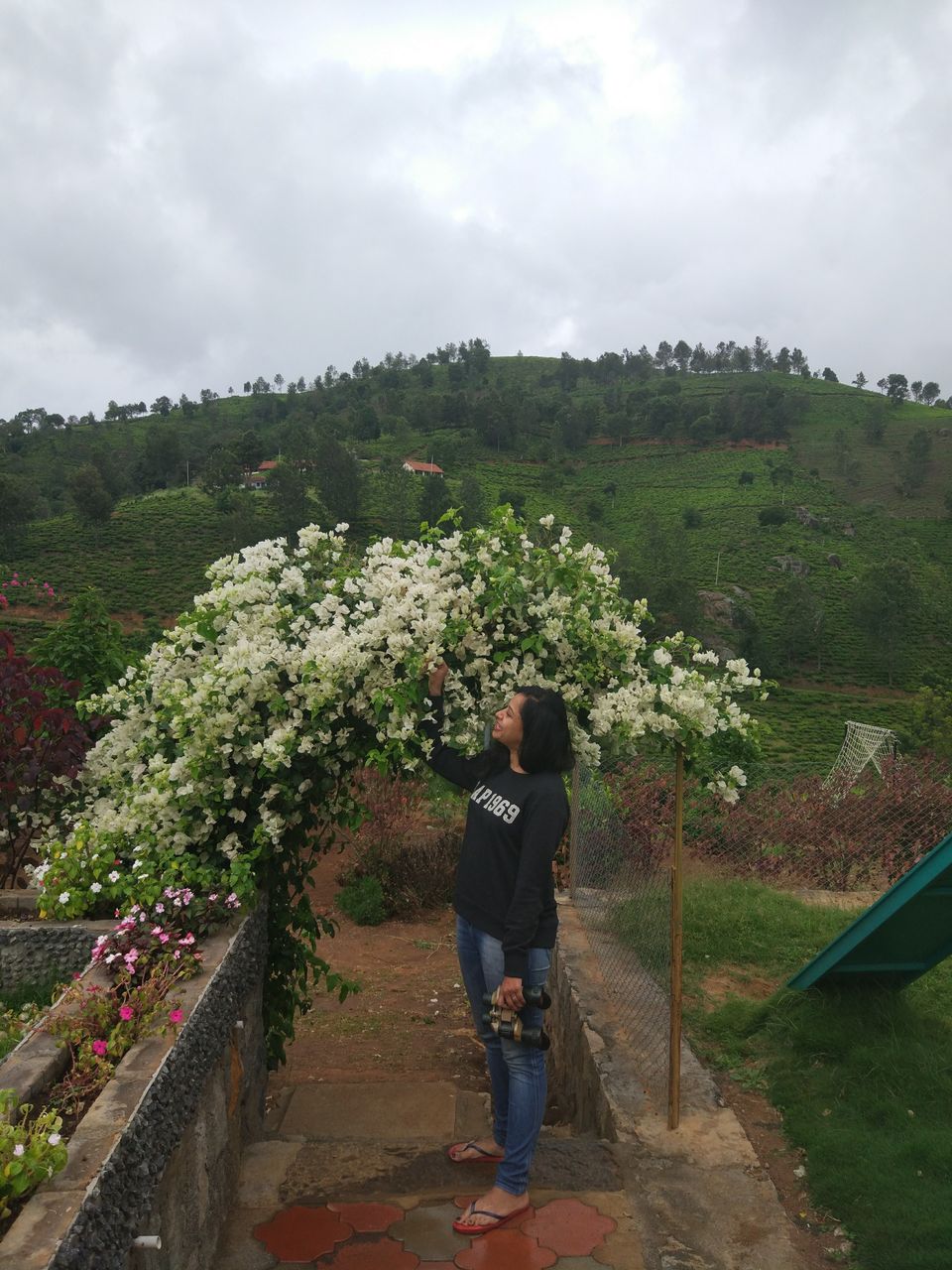 Nothing more needs to be told about this place. Go visit it yourself and you will know which song to sing, swinging there, looking at the bear mountain.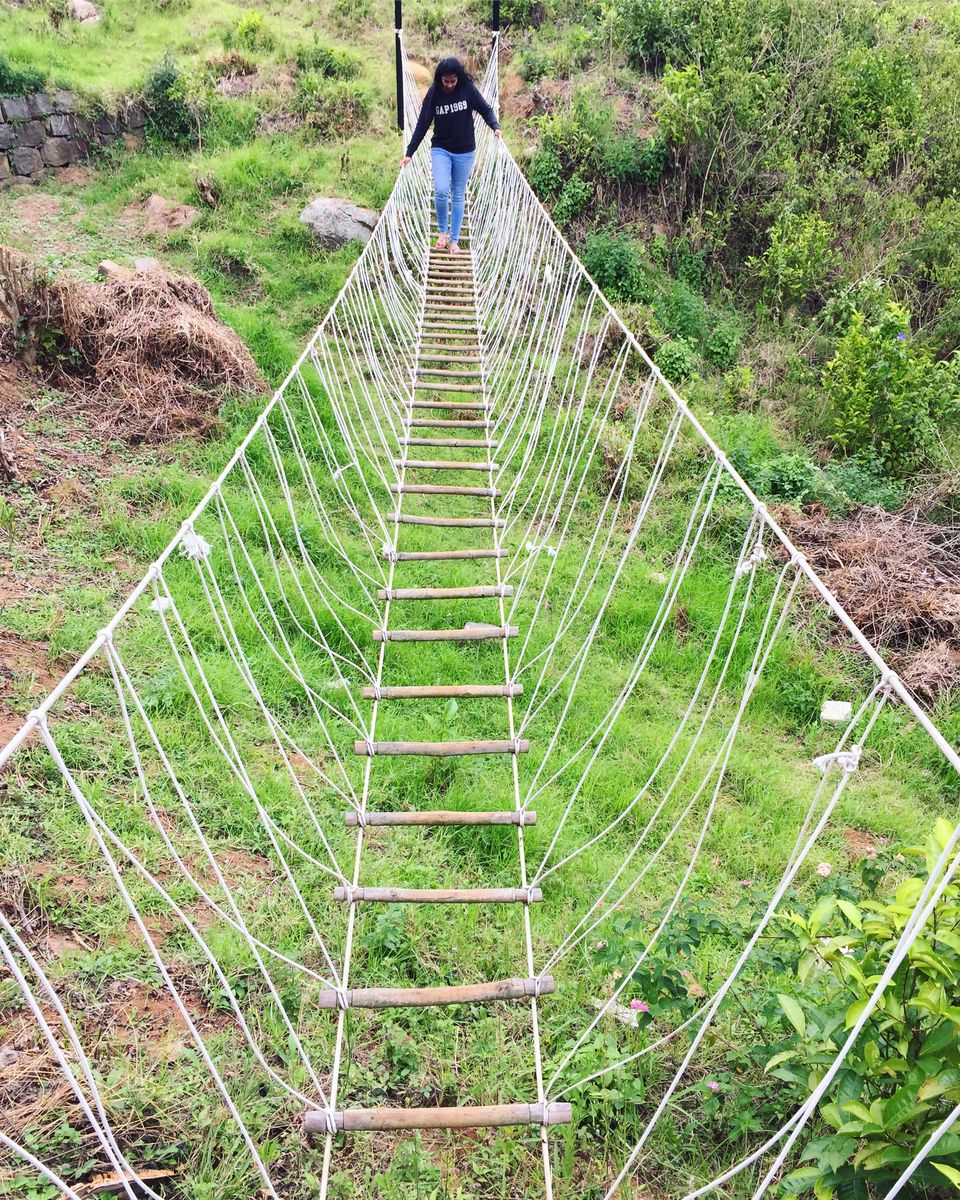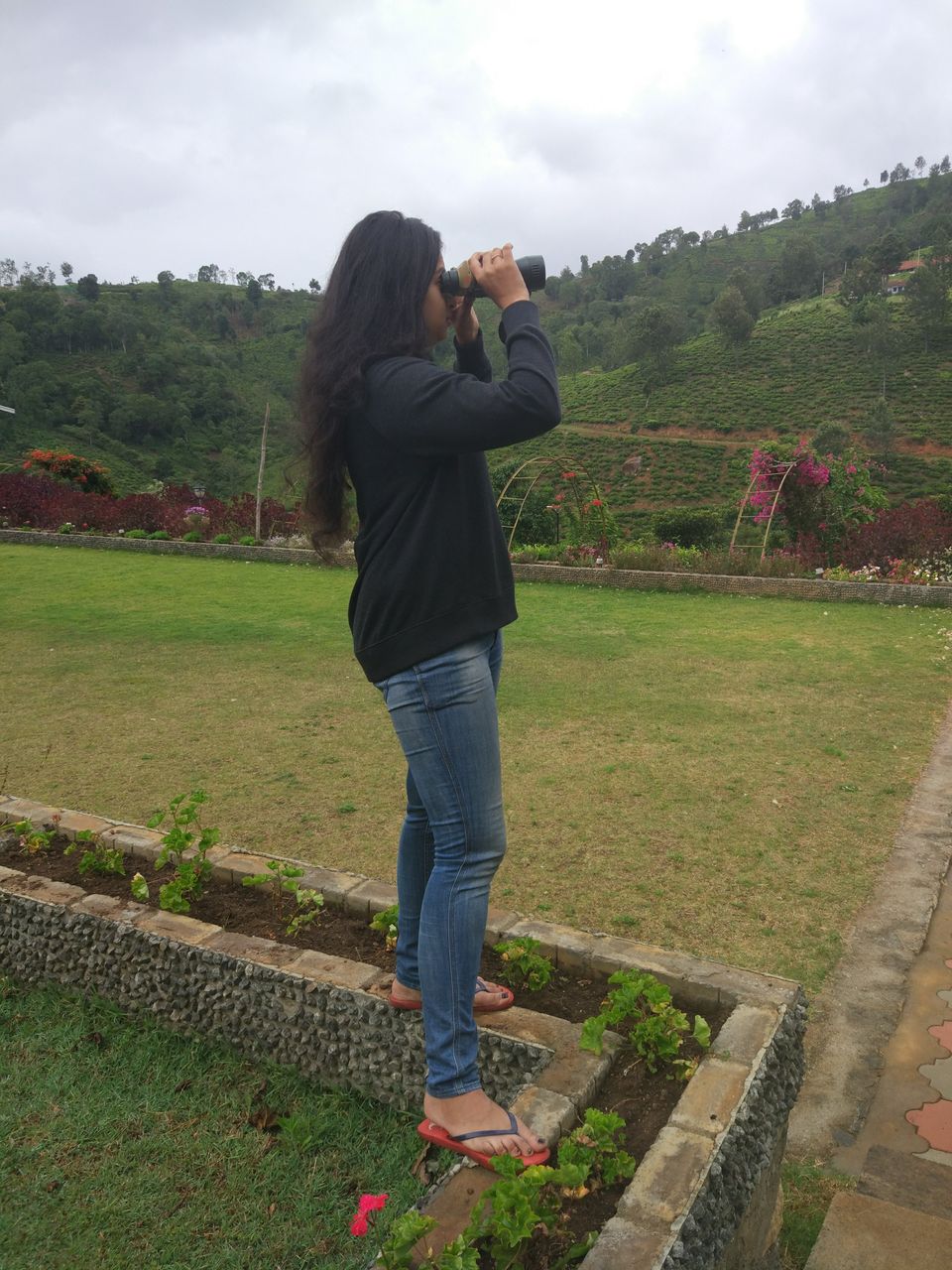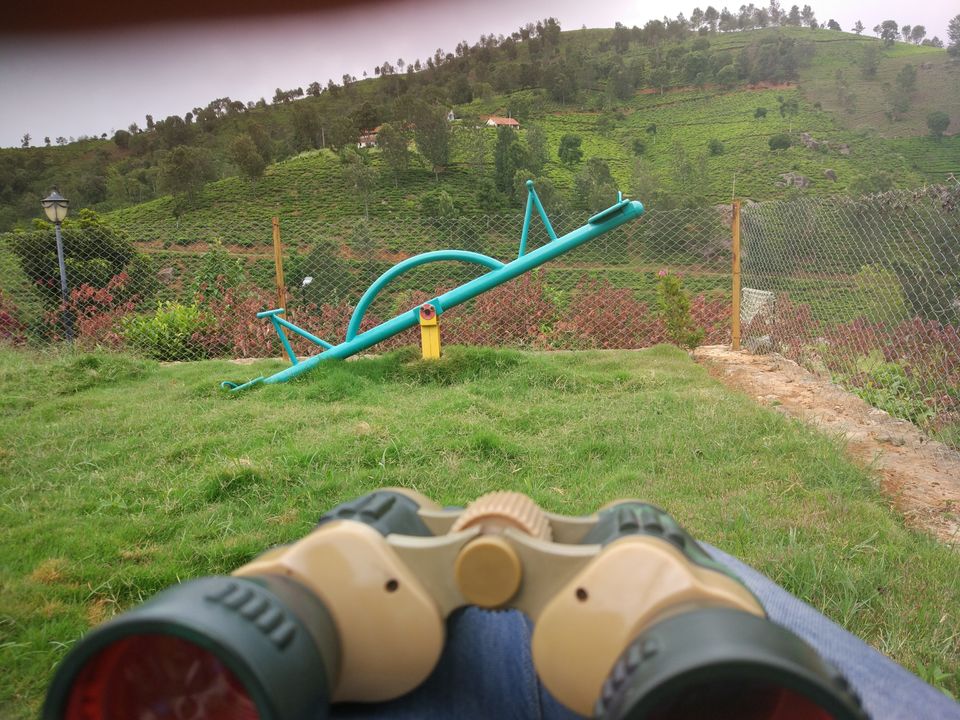 Now coming to the bear mountain - the owner couple let me know that the mountain exactly opposite to the guesthouse is called the bear mountain. Quite literally, it has had and might still have bears residing on it. My cute binoculars did the rest ( curiously searching for one). To some luck, I did manage to spot a herd of bisons. I wonder why people don't carry binoculars (instead of or alongside a DSLR !) I could not see any bear on this visit but the stories that I got to know and the beauty of this place which I got to behold will remain etched in my mind for quite some time. The resort is pretty awesome, resides in the Nilgiris and bears the name - 42 Green Pastures!
Till I get surprised again ! Cya