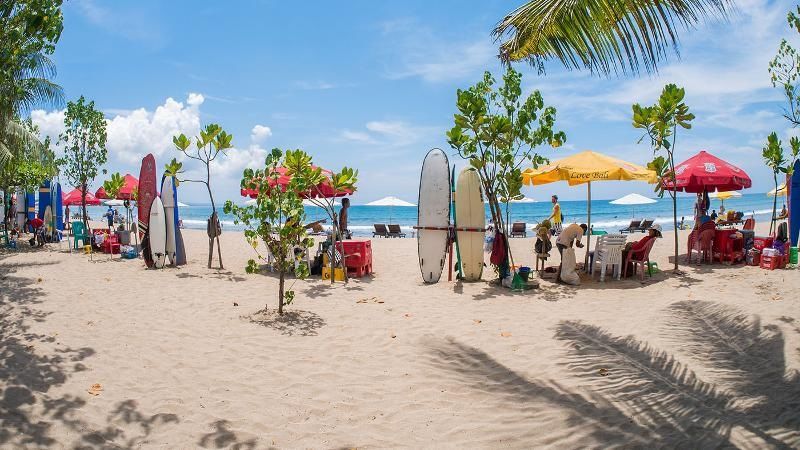 If you are planning to go to an adventurous place in your weekend, you can choose Kuta for your weekend. Kuta is an island of Bali which is located in Indonesia. There are many attractions where you can visit and get lots of fun and experiences and many things to do in Kuta. You can visit these attractions with your family members and friend circle.  

There are many activities which you can do in Kuta.
Beaches: Beach is the best place to visit and have unique experience. If you want to see something amazing, then you can visit Kuta beach to see golden sunset and sunrise. Thousands of people come every year to see the beach side attractions. On beach, you can do adventures like fishing, making attractive sand art and beachcombers etc.
Water Park: Water Park is one of the best attractions of Kuta. Here, you can do sliding on various slides. You can go Water Park with your family to get experiences and funs. In water park, you can do various things like swimming, train rides, speed sliders, wave slides etc.
Visit museum: There are many museums in the city of Kuta. In this museum, you can create photos with various 3d backgrounds. The museum features many art works in 3d which looks like real.
Bungee: Bungee is the best experience in Kuta for those people who want to get lots of fun. If you want to do bungee ride, you can visit Bali reverse bungee. Here you can do bungee in high point. From these heights, you can see amazing views of all around. After bungee, you can easily work on your acrophobia.
Visit traditional places: If you are fond of exploring historical places then you can visit Vihara Dharmayana temple in Kuta. This is the historical temple of Buddhist. This temple is the local attraction of Kuta.