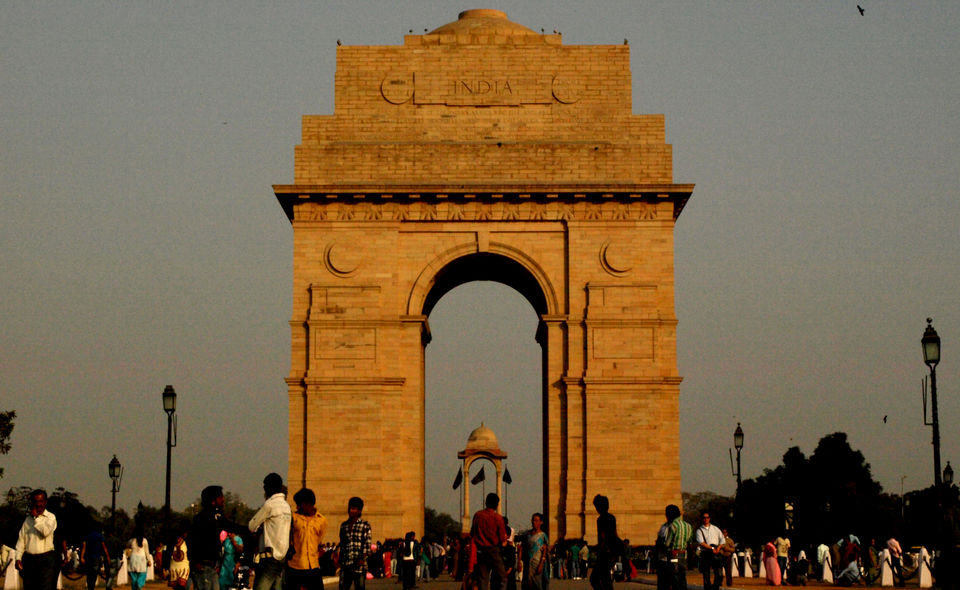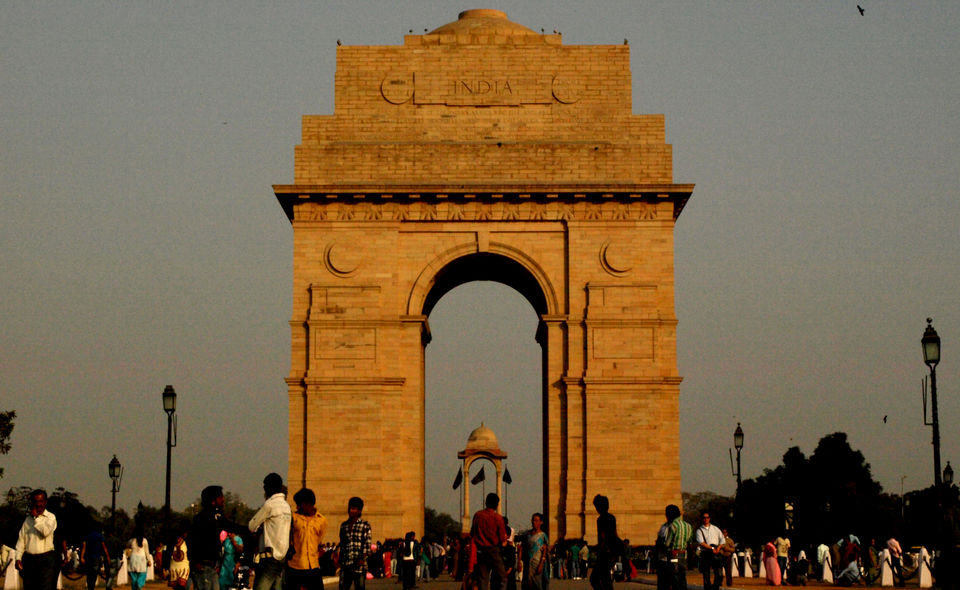 Located at: New Delhi
Built Between: 1921 - 1931
Height: 42 Mtrs
Width: 9.1 Mtrs
Architectural Style: Universal Style
Architect: Sir Edwin Luyten
During the last years of its dynasty, the British Kingdom have been continuously occupied with wars. The WWI, wars in France, Iraq, Iran, East Africa, Turkey, Afghanistan have taken a large toll on the kingdom and its soldiers. As its most populous colony, India was the largest supplier of the army in these wars. in 1921 the Kingdom decided to construct a war memorial in the memory of more than eighty thousand soldiers in Indian Army who died in various wars between 1914-1921. India Gate was a part of the All India War Memorial.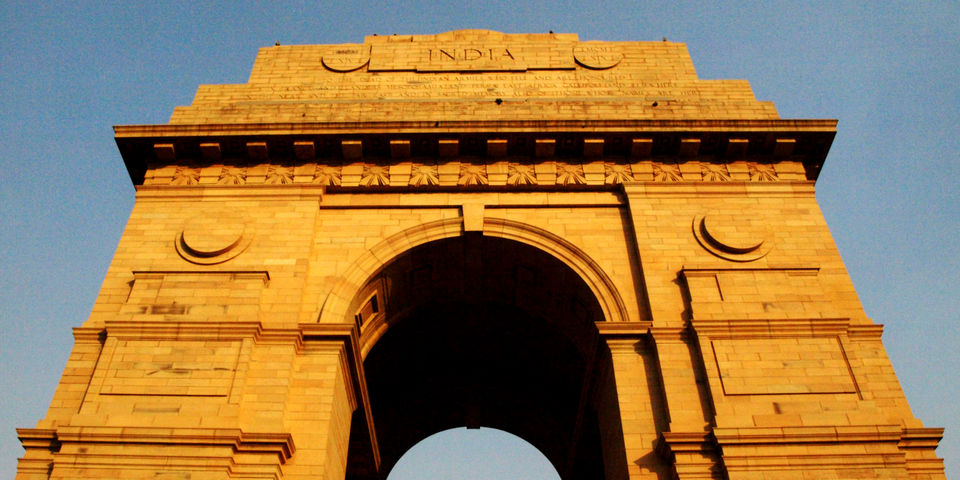 Sir Luyten, who was already famous for designing a number of memorials in the United Kingdom, was called upon to create a magnificent piece at the centre of New Delhi, Another Marvel of Luyten. Luyten followed the Universal Style of Architecture which does not follow any religious style or icon in the building and created this masterpiece.

He was influenced by the style of Arc de Triomphe of Paris and excellently converted it into a more Indian art. The Bharatpur Stone that has been used to clad India Gate has made it very close to its place. The Plinth is covered with red sandstone & the entire body in uniform yellow sandstone. The vaulted ceiling of India Gate have a similarity with the Indo-Saracenic style of architecture but Sir Luytens very strategically avoided ornamentation - to maintain the feeling of a memorial.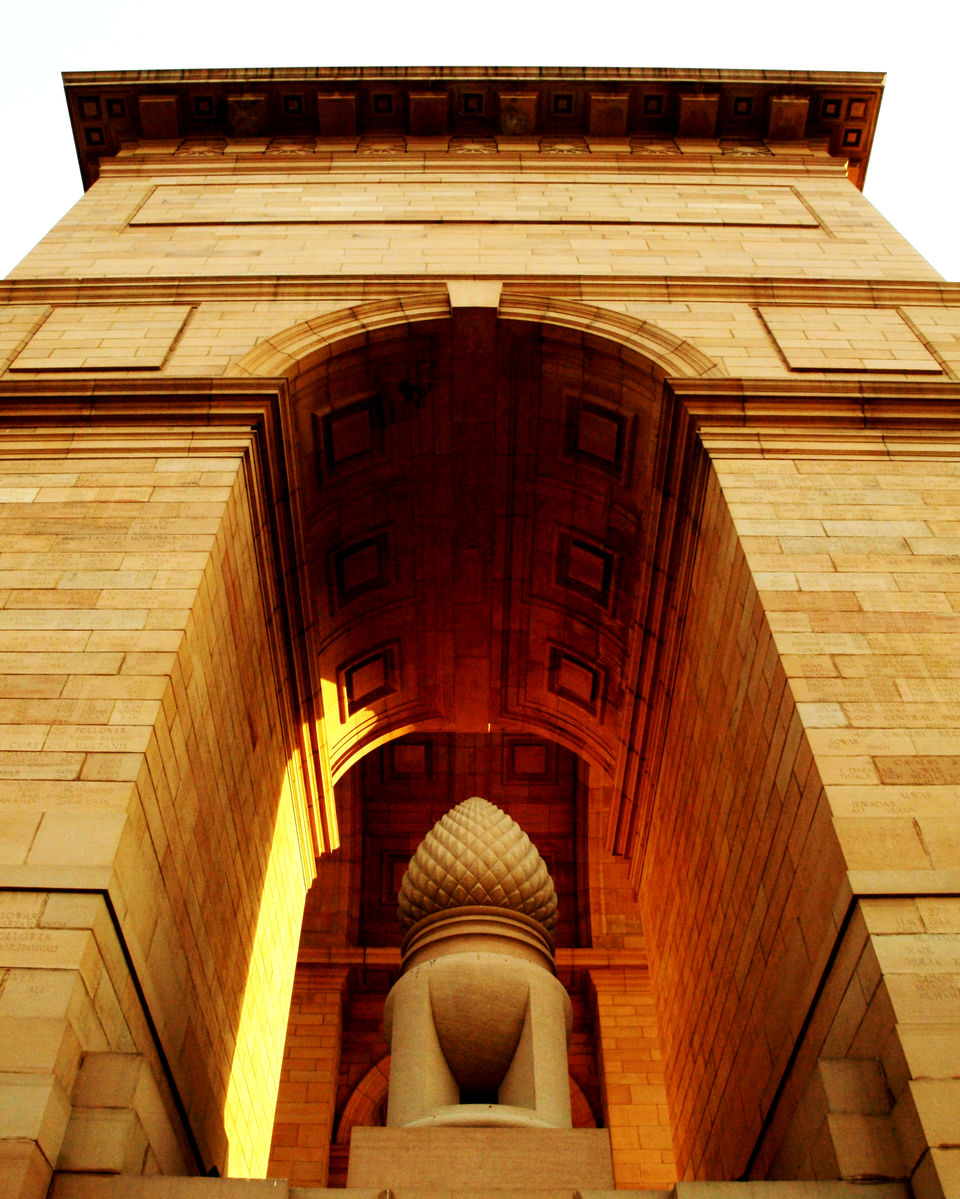 On the outer surface of the four Pillars of India Gate are inscribed with the names of 13218 martyrs who died between 1914-1919. On the Capital of the Gate, Centrally 'INDIA' is written with MCMXIV(1914) & MCMXIX(1919) on two sides of it.
Below it in Capital letters is written;
TO THE DEAD OF THE INDIAN ARMIES WHO FELL AND ARE HONOURED IN FRANCE AND FLANDERS MESOPOTAMIA AND PERSIA EAST AFRICA GALLIPOLI AND ELSEWHERE IN THE NEAR AND THE FAR-EAST AND IN SACRED MEMORY ALSO OF THOSE WHOSE NAMES ARE HERE RECORDED AND WHO FELL IN INDIA OR THE NORTH-WEST FRONTIER AND DURING THE THIRD AFGHAN WAR 
in 1972, 'Amar Jawan Jyoti' has been installed under the India Gate in memory of the Indian Soldiers died in service.
How to Reach: Central Secretariat Metro Station of Delhi Metro. Otherwise Auto, Bus have good connectivity.
Best Time to Visit: Evening - to spend a nice relaxed time on the green lawns and enjoy the beauty of illuminated India Gate. It is open throughout the day & night.