Pune is popularly known as the 'Oxford of the East' since it welcomes students and bachelor's every year. Over the years, Pune has developed its own culture, and no, this 'quite-looking' city hasn't imitated its neighbour Mumbai.
For Punekars, it's all about the right music, scrumptious food, and the newest craze in the city – breweries. So, if you are a beer-lover, then you must head to these places to try beer on tap, one pitcher at a time!
Pune is home to a lot of microbreweries, in turn, a lot of craft beer too. The Tap Room by Malaka Spice, Baner, has managed to get a lot of different beers, all under one roof. To boot, the combination of Malaka's delicious food and beer makes for a legendary pair. Right from their light & fresh White Ale, the subtly bitter Blond Lager, or Devil's dark, the sweet-ish strong & dark beer – there's nothing you won't find here!
Where: Baner Road, Pune,
When: 12 pm to 12:30 am
Contact: 077698 75755
Must try: Robust Porter and Belgian Wit
Baner-Aundh has recently become the go-to-destination for drinkers and foodies. One of the places that has grabbed a lot of attention off-late is Apache High Street. Apache's food menu is swerved towards the contemporary side. Beer enthusiasts must try some of their Apache beeritas and beer cocktails. Besides this, this place is quite popular for its karaoke nights, music, and food!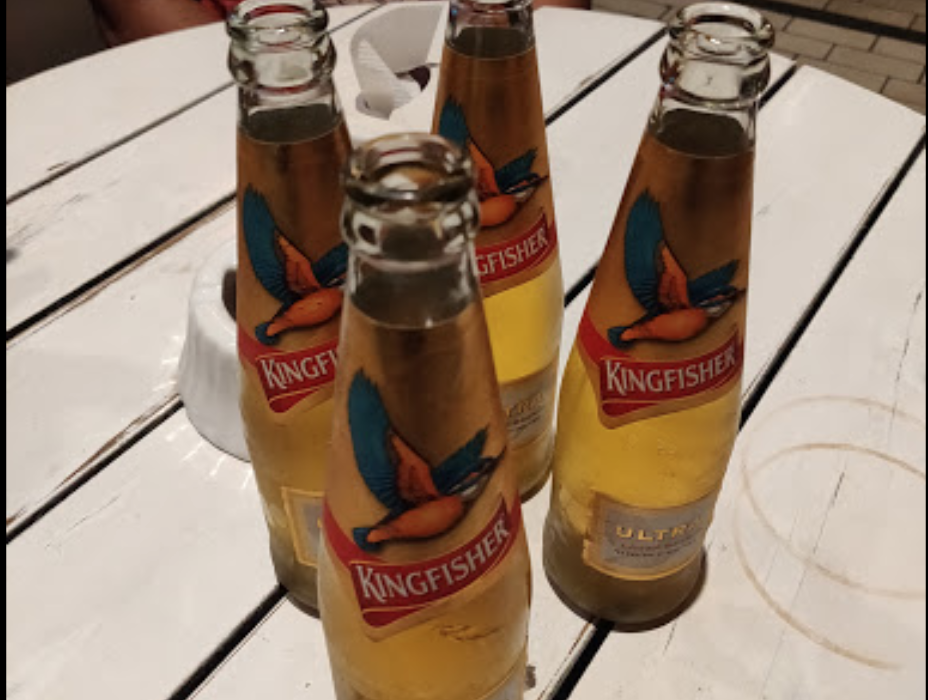 Where: Panchsheel business park, 3, Balewadi High St, Baner, Pune
When: 11:30 am to 11:30 pm
Contact: 083780 50505
Must try: Apache Tornado and Classic Beerita
The first-of-its-kind Playground Beer Garden encompasses a blend of delicious food, freshly brewed beer, music, and entertainment in abundance. Spread over a massive 8000 sq ft space, The Playboy Beer Garden offers both an indoor and outdoor space along with a special pet spot. The outdoor space makes for a perfect summer-time afternoon given the quirky beer tables and in-built chillers. They produce 8,000 litres of beer every month, so I'm sure there's nothing that can go wrong with this place.
Where: 26/27, Balewadi High Street, Baner Balewadi Link Road, Laxman Nagar, Baner, Pune
When: 11 am to 3 pm and 6 pm to 12 am
Contact: 020 71967374
Must try: Shot Platter – Brain Freeze, Very Berry Smoothie, and Wake Me Up
Effingut needs no introduction! Effingut has three outlets in Pune, and all three of them promise just as much excitement and fun as their other halves. If you plan to visit them anytime soon, you must try their seasonal brews. You can even go for their fresh beer like the Hefeweizen, Best Bitter, or Kolsch. With some amazing music and beer on tap, the chances of anything going wrong here is absolutely zero!
Where: Deron Heights Next to Ranka Jewelers, Baner, Pune
When: 12:30 pm to 1:30 am
Contact: 076200 38888
Must try: Hefeweizen and Beer Rock cocktail
Another outlet adding to the happening Balewadi High Street area is The Urban Factory – designed on the lines of a casting metal factory. This place offers an indoor and outdoor space that can comfortably accommodate up to 150 people at a time. The best part – they're not just good for drinks or music, but the food is equally impressive. Their menu card will take you down the memory lane to your school days!
Where: 1, Balewadi High Street, Next To Cummins India Office, Balewadi, Pune
When: 12 pm to 1 am
Contact: 089830 01155
Must try: Desi Mushrooms, Beeramisu (tiramisu with beer), craft beer (Hoegaarden on tap)