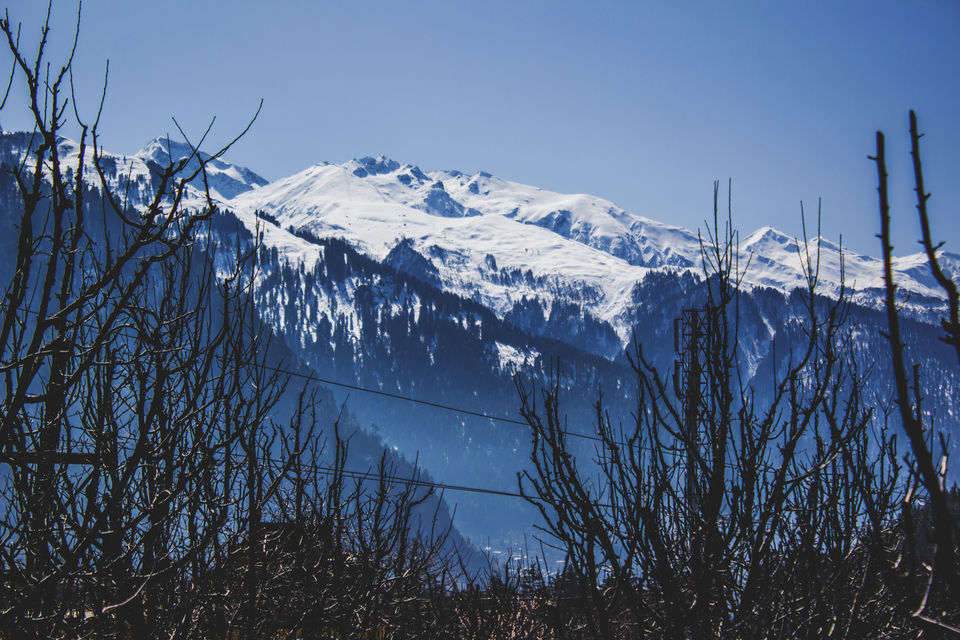 It was 15th of February 2017, I was sitting and thinking about the dull Valentine's day I had this year and all the things which went wrong in the past few months. In order not to overthink, I was scrolling through my feeds on Facebook where I came across a number of articles related to the solo/group travel of many people like us to the snow-clad mountains. Well, during that period this had been my most favorite activity to do and somehow I had a fairly good idea about the most beautiful places people were visiting. And then it happened, in a moment I took a decision to bring some change to my life and travel appeared to be the best bet. Since, bringing all the friends together on the same page was an uphill task in itself, I decided to backpack and go solo (one of the best decision I took in the last one decade :) ). I stopped all other work and started reading all the articles I could come across on a serious note to finalize my travel itinerary.
Shimla, Manali, Bir, Dharamshala, Mcleodganj, Dalhousie, and the list can go on, were some of the options I had in my mind. Going to Spiti and Leh weren't an option because of winters (though that is something I am going to do in near future).
I started with Shimla and started looking for some cheap and best hostel options in order to spend as less as possible on stay. But unfortunately I couldn't find any for the dates I was going to travel (towards March end). And in between that search I came to know about Zostel Manali. Zostel is a chain of hostels across India which serves to the backpackers. After reading its reviews on tripadvisor and hostelworld, I decided to give it a shot.
I straightaway called up the Zostel customer care which connected me to Zostel Manali and I spoke to its manager on length. And believe me he was extremely helpful in providing me all the details of the activities I can do there during my visit. Clubbing the information I got from him with the knowledge I had from reading the articles, I decided to drop Shimla and head straightaway to Manali.
Now I had to decide which place to head after Manali, and looking at google maps, Bir seemed to be the best option. It didn't take me much time to pick up my phone and give a call to Zostel Bir. Again I spoke to its manager and got all the information I needed. My itinerary was almost decided.
After giving it some thought, I decided to stay for 4 nights in Manali and 3 in Bir. And I went ahead and did the booking for Zostel and my flights of course as I was travelling from Bengaluru. I had a total of 10 days in hand, out of which 7 were decided, 3 days I kept open as I was a bit apprehensive about my first solo trip. And the thoughts like "what if I get bored in 7 days?" were there at the back of my mind. So I didn't do any booking for those last three days as I thought that I'll take a call then and there itself.
And here I was, all set for the first solo expedition of my life. I started counting days and then came the D-day when I had to finally board my flight to Delhi from where I had my HRTC bus to Manali at 6:40 PM. To save money, I took a non-ac semi-sleeper bus. You can do the pre-booking through any of the online portals. And there are several other options of buses like volvos which are also available to reach Manali. I reached Kashmiri Gate Bus stand in Delhi from where I was supposed to board my bus at around 5:45 PM.
I got the bus number and the platform number confirmed. Finally it arrived and I was on my way to Manali at sharp 6:40 PM ( wow! no delay )...A journey of 15 long hours began...
Choosing a non-ac semi sleeper is good on pocket but it has its own cons. Getting a proper sleep would be a bit difficult and since I was travelling in winters, it did get quite cold at night and I was awake after 4AM in the morning. It was pitch dark outside. Initially, I was a bit angry on myself thinking that why didn't I take a volvo, but then just after dawn, I started to get a glimpse of Himachal's beauty in faint sunlight and here started the journey of my love with this place which might go ahead with me to my deathbed.
I had already forgotten all the discomfort and lack of proper sleep in the bus, and I had my eyes glued to the mountains and their valleys. Manali was still a few hours away and I reached Kullu around 7:30AM and from there started the series of the spectacular views with river Beas flowing on one side of the road and the snow clad mountains on the other.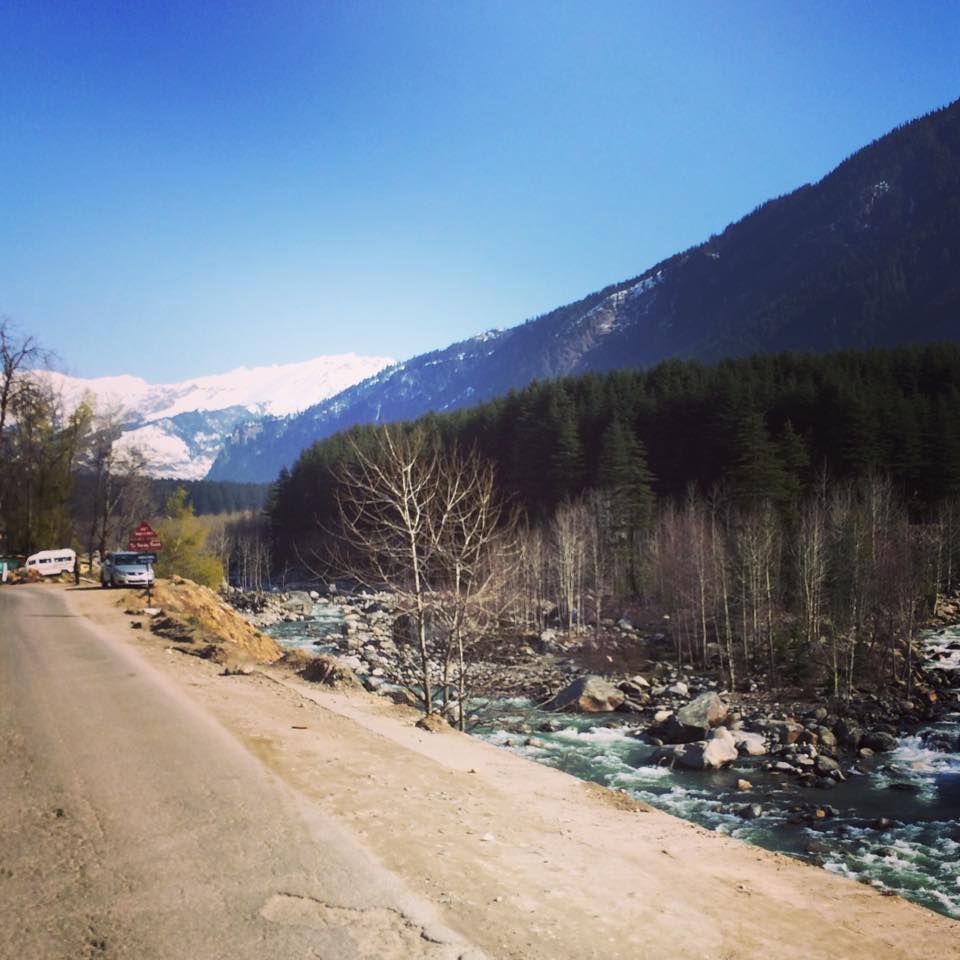 At around 9AM, I reached Manali's bus stand. Zostel was around 2.2 kms from there by walk and I decided not to take any transport and cover the distance on foot in order to experience the charm of Old Manali. Even though walking those 2.2 kms (read uphill) with my backpack wasn't an easy task at all but the mesmerizing effect the place had on me was way more than any pain. Since Zostel is located in Old Manali, finding it is not easy, so better follow the video below. :)
Even if you don't stay at Zostel, I would highly recommend you to stay somewhere in Old Manali itself as that's the real Manali with n-number of amazing cafes to treat your taste buds. New Manali is nothing more than any other tourist hill station. So choose wisely.
And finally after sometime of my almost a trekking journey I reached Zostel. Though I loved my walk but the last 200 metres made me a bit apprehensive about my decision to choose Zostel as it was located way too inside. And Iw was thinking, Did I take a right decision? Let's see.
As soon as I entered its premises I was welcomed by a view which simply took my breath away.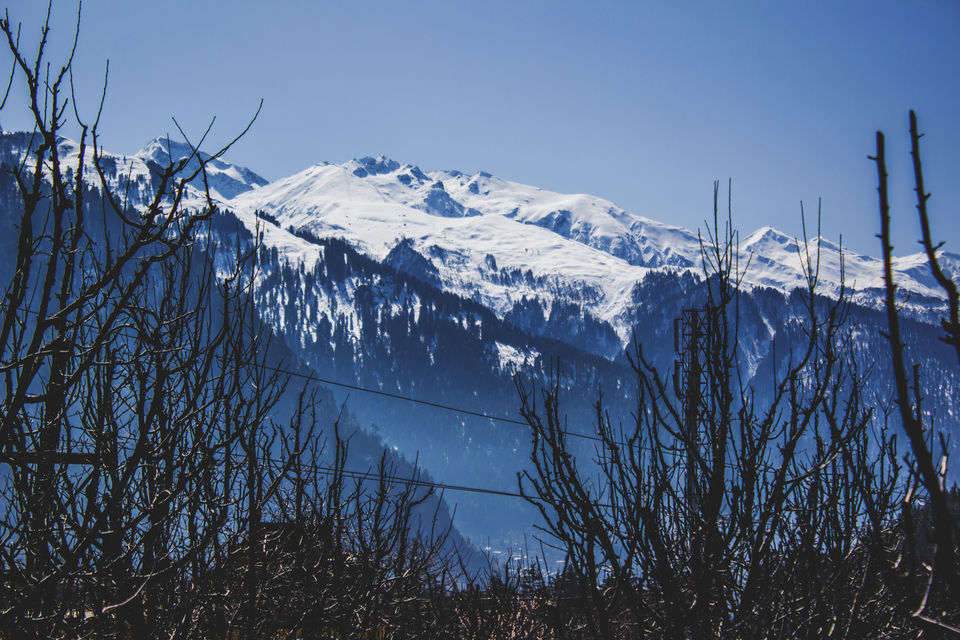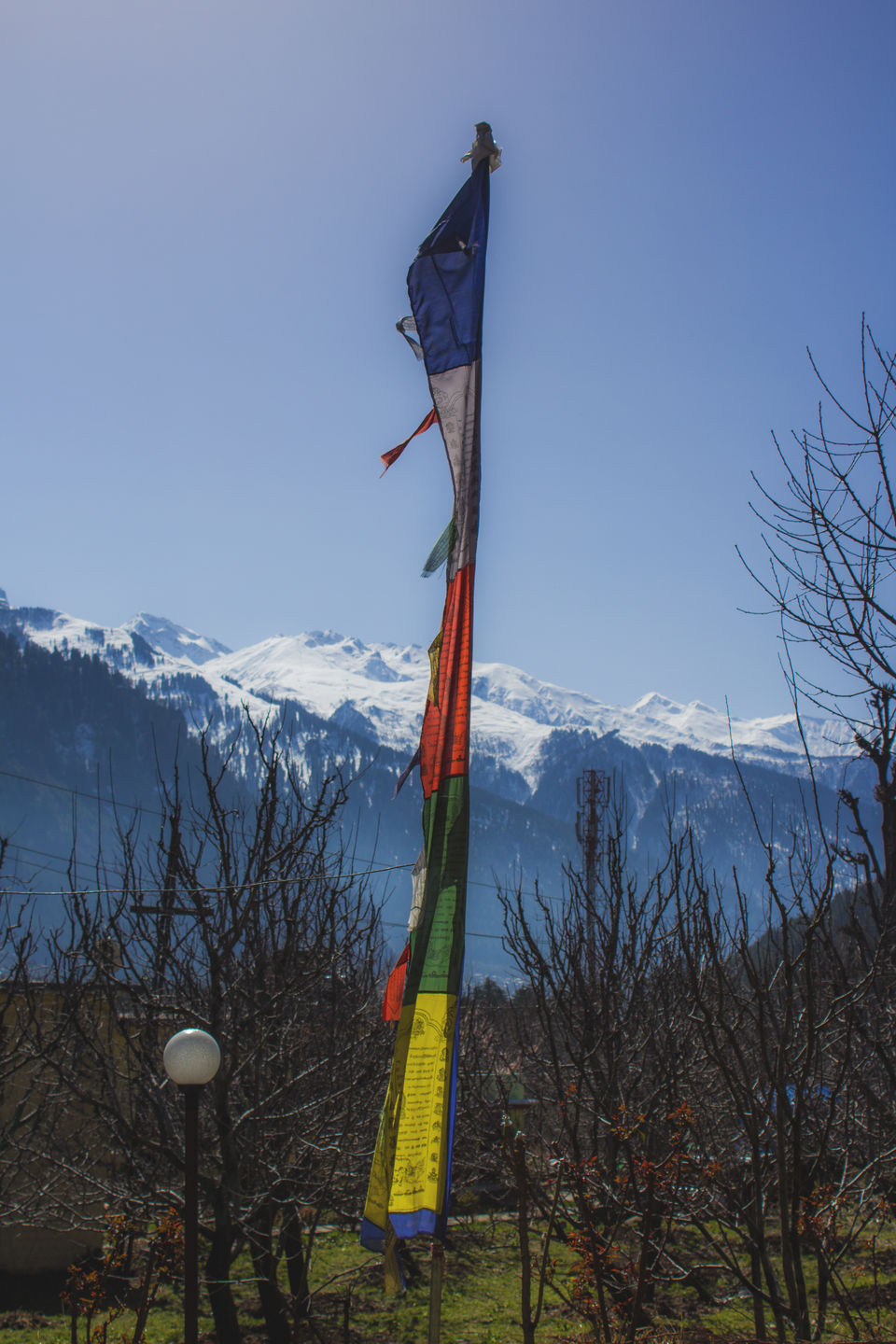 Now, what do you think? Was my decision right or wrong? :)
I finally checked-in and met a guy, Rahul, who handles this place. I was talking to him about the places I can go around when he told me that there is a bunch of guys (all solo travelers), who were sitting in the garden on the breakfast table, ready to go for a trek to Jogni falls. And he suggested me to better join them. I took his advice and straight away went to the group and introduced myself and asked them if I could join them. Well, they all were strangers to each other a day before and they were more than happy in adding one more to their list. I was delighted.. :)
As it was already past 10 and they were getting late, they gave me just 10 min max to have my breakfast as I haven't had anything since the last night and was way too hungry. But owing to the hurry, I had no option but to gulp down my french toast for which I'll never forget them. :)
And then started my first trek of the trip... to the mighty Jogni falls.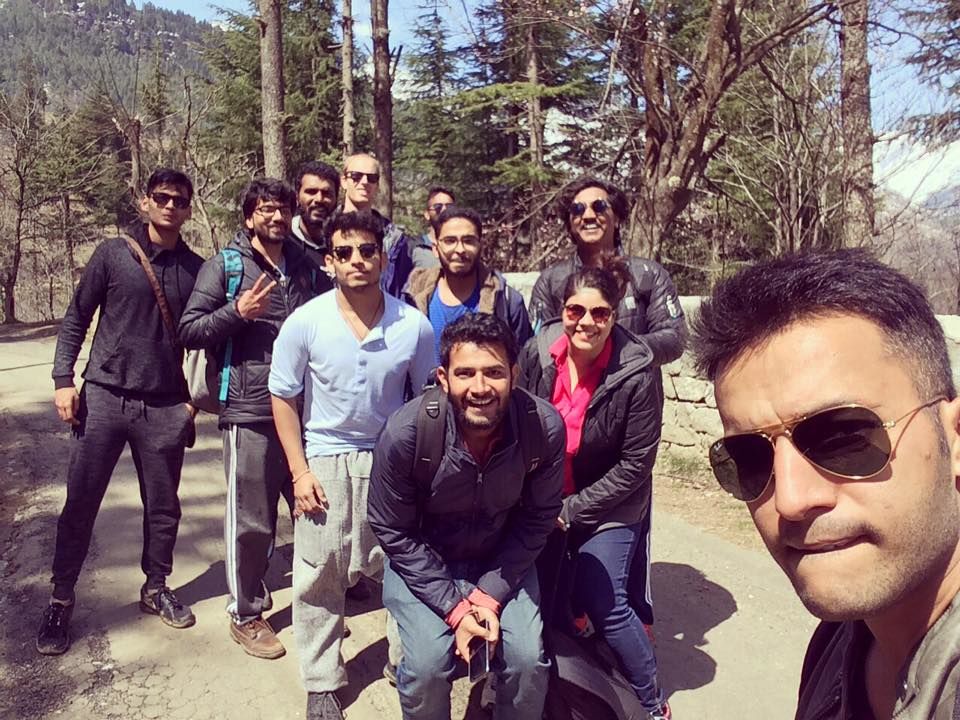 What happened next??
Watch out for part 2! :)