The bioluminescent marine microbes called Phytoplankton are visiting the shores of Mumbai again.
This phenomenon is created by marine microbes which light up the waves with an electric blue colour. Best seen at night, bioluminescence can be seen around particular beaches around the world.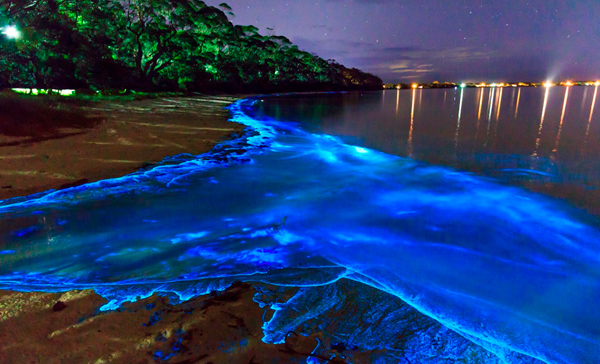 Bioluminescence is widespread amongst marine animals, specially in the open sea, including fish, jellyfish, comb jellies, crustaceans, and cephalopod molluscs. Since most marine light-emission is in the blue and green spectrum, most bioluminescent waves appear blue in colour as they hit the shore.
Currently, these bioluminescent waves can be seen at Juhu beach. Last spotted by a traveler on November 17, the best way to see them is from the cement jetty on the beach.
The jetty is a short walk from the beach (directions to the jetty).
NatGeo Traveller India reached out to Parvish Pandya, vice-principal and assistant professor of Zoology at Bhavan's College in Mumbai, to enquire about when and how are bioluminescent waves are seen at Juhu Beach.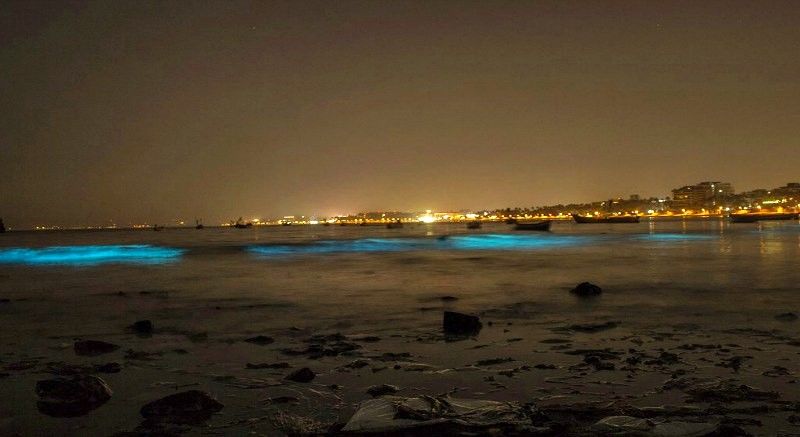 Parvish said that he saw the waves crashing blue, on 16th November and then again on 17th November. He first heard about this occurrence at Juhu Beach earlier this year when eager students reported it to the department. He elaborated further,
"When sea waves churn, a mechanical action occurs, which disturbs these unicellular microorganisms and makes them release a blue light. The waves light up just before the surf turns white."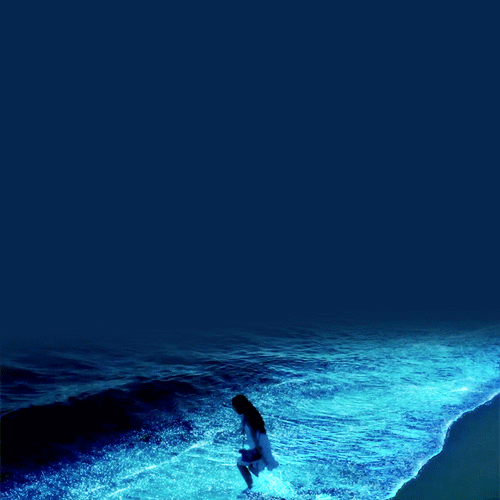 According to Microbiologists, bioluminescence this close to shore is a rare phenomenon. Everyone who can should head to the Juhu Beach at around 9:30 pm, since it will only last a couple of nights.
Go on, rush to Juhu!