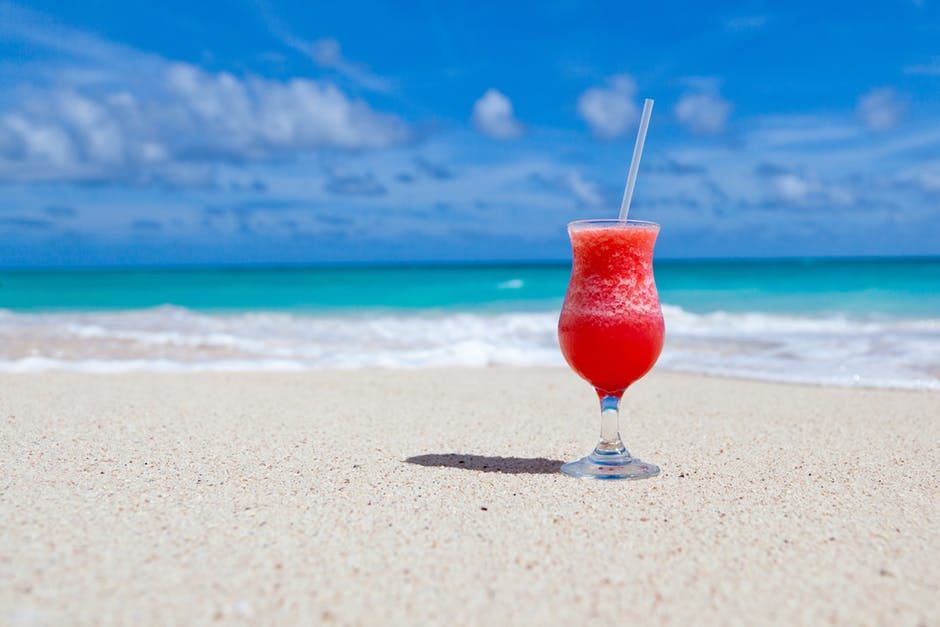 Soothing beaches, spectacular sunsets, tall palm trees and happy faces, yes we are talking about India's most happening beach destination Goa! While Goa carries the reputation of being hippies' paradise, the place is a heaven for street food lovers as well. The Cuisine of Goa got its flavours and colours from Portuguese who inhabited the place for a prolonged period. Fish, pork, vinegar and beef are the most important ingredients of the staple food in Goa.
When it comes to delicious street food items cutlet, chilly-fry, roasted beef and authentic seafood remain the most favourite among locals and tourists. Besides, one can also relish Goan-sausage burger, chicken cafreal and fish cutlet. To satisfy your taste buds make sure to visit the famous markets in Goa that offer mouth-watering street food.
Candolim Market is one of the most sought after places for street food lovers in Goa. The street adjoining this market serves wide variety of local food. As soon as the sun goes down, large crowd gathers at the market transforming it into a local food paradise. Prawn, vada pav, egg chops, chicken lollipops are the must have dishes once you reach this market.
Where to eat: King Kane, Michael Lobo's Center and Monico's Beach Shack
What's special: Egg chops, prawn chops, chicken lollipop and vada pav
Santa Cruz promises some piping hot food with soothing sunset vistas. Santa Cruz is famous for blue carts lined up by the boundary of Santa Cruz Church. You can much on their crispy offerings to your heart's delight. In the evening, local Goans as well as tourists come here to relish cutlet or chilly fry. You may have to wait for 15 minutes at these stalls but the dishes will be worth it.
Where to eat: Umao Fast Food and Costa Fast Food
What's special: Chili fry, cutlet pao and beef xacuti
The Friday Market in Mapusa not only serves authentic street food but also offers locally grown fruits, pottery and even sausages. The food market with numerous stalls is the highlight of North Goa. You may also head to Alankar Theatre to deour some really delicious Goan street food. The best about markets in Mapusa is that they are not heavy on pocket.
Where to eat: Stalls near Rashtroli Temple, Alankar Food Street, Ajit tea stall outside Mapusa Bus Stand
What's special: Clam xacuti (curry), mirchi pakoda, Chinese food, shakes, tandoori, and beetroot samosas
Miramar Beachfront is perfect for those who love North Indian snacks. The special Bombay bhel puri, Ice Gola are among the famous food items to taste. Travelers heading to the beach stop by these stalls to munch on the delicious dishes.
Where to eat: At the stall on Beachfront
What's special: Prawns, rava fried fish, ice gola, bhel puri, North Indian snacks
Panjim market is yet another popular place to savor the best of local Goa dishes. It remain a hotspot of street food in Goa. Must try dishes here include dried fish, a range of seafood delicacies and tandoori delicacies. Besides, delicious food, one can also shop for spices, handicrafts and artifacts.
Where to eat: Bhaji and Vada Pav Cart outside Caculo Mall, Haji Ali Chicken Shawarma
What's special: Seafood, kingfish, squid, Pomfret, mackerel, oysters, mussels, crabs and tiger prawns
The colorful Anjuna flee market has numerous food stalls that attract locals and tourists alike. Make sure to visit this market to enjoy the best of Goan street food. You can also shop for clothes and souvenirs in this market.
Where to eat: Noronha's Corner
What's special: Seafood, rava fried fish
The last and perhaps the best on the list is Saturday Night Market in Arpora. Known as the world's local market, it is an energetic open-air night market where one can find array of goods and food stalls. If that makes you happy think about getting cocktails and music all at one place.
Where to eat: At the numerous stalls that dot the area
What's special: You get food, cocktails, souvenir shops and music at one place
Have you ever been to any of these local markets in Goa? Share your experience with Tripoto community here.
Meanwhile, you can watch some awesome travel videos on Tripoto's YouTube channel.