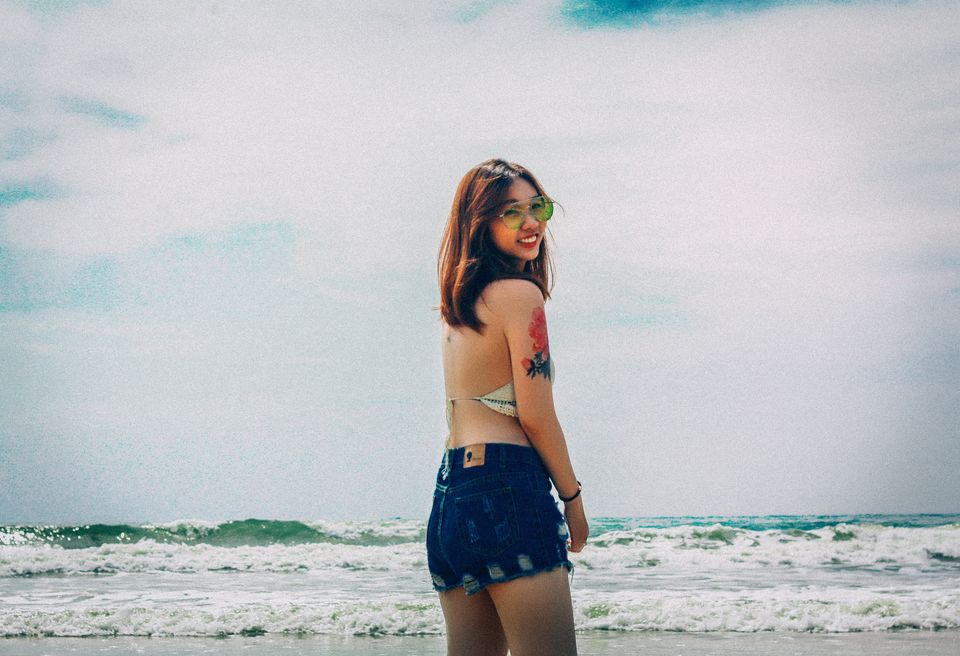 Being an inherently indecisive person, planning a holiday is nothing less than a horror for me. Off all the roadblocks and dilemmas that I tend to find myself in, the most prominent one ends up being the most important — picking the right destination. Since I'm always in two minds, zeroing in on a place had always been a nightmare until I recently discovered the kickass concept of shared islands.
As the name suggests, these rare islands, instead of being a part of a country, are shared by two (or more) nations. So if you're someone who's having a hard time picking on just one place for your next getaway, check out these shared islands around the world where you can experience two countries at once! I have officially found myself a new bucket list and its time you take notes too!
The third largest island in the world, Borneo is the only place on the planet where you can experience being in three places at once — Indonesia, Malaysia and Brunei. The island is best known for its dense rainforests which also happen to be home to the critically endangered Bornean orangutan. And if you're someone who's looking for a dose of adventure, go on and plan a hike up Mount Kinabalu, the island's highest peak.
Where: Indonesia, Malaysia, Brunei
Best time to visit: March to October
A rather fierce battle between Chile and Argentina raged on for decades before the two countries decided to share the picturesque Tierra del Fuego. The archipelago boasts of a rich history with records of first settlement dating back to 8,000 B.C. Tierra del Fuego is located near the southern-most tip of South America and also houses Monte Darwin, a peak named after acclaimed English naturalist Charles Darwin.
Where: Chile, Argentina
Best time to visit: December to February
A paradise for beach bums, Usedom is a Baltic island that has been shared by Germany and Poland since 1945. The island has recently emerged as a favourite amongst tourists, attracting luxury seekers from both countries. Pristine white sand beaches, ancient architecture, spellbinding views and kickass nature parks are some of the many attractions you can expect on your adventure to Usedom.
Where: Germany, Poland
Best time to visit: March to May and October to November
You might have seen videos of St. Martin's insane plane landings but truth be told, that is just the tip of the iceberg of all that St. Martin island offers. The picturesque island is located off the northeastern coast of Caribbean Sea and is shared by Netherlands and France. Owing to the fact that St. Martin is shared by two completely diverse countries, what ensues is a beautiful culture that you just cannot witness anywhere else in the world.
Where: Netherlands, France
Best time to visit: May to June and November to December
It is said that upon first laying his eyes on Hispaniola, Christopher Columbus called it "the Pearl of the Caribbean". One look at the island and you'd know exactly what might have motivated the maverick explorer to feel this way. After years of political unrest between Haiti and Dominican Republic, Hispaniola is now peacefully shared by the two countries and is a place that you just cannot afford to miss.
Where: Haiti, Dominican Republic
Best time to visit: December to March
Sebatik is one of the 92 officially listed outlying islands of Indonesia. The Indonesia-Malaysia border passes through Sebatik, thus resulting in a joint control by the two countries. While the Indonesian part of the island is inhabited by a sizeable number of natives, the Malaysian side continues to be covered by dense forests and houses just a few dozen families. It is this stark difference between the two sides of the island that makes Sebatik a place unlike any other.
Where: Indonesia, Malaysia
Best time to visit: May to September
Click here and start sharing your own unique travel stories with the Tripoto Community. Don't forget to check out Tripoto's YouTube channel for some insane travel videos that are guaranteed to blow your mind!