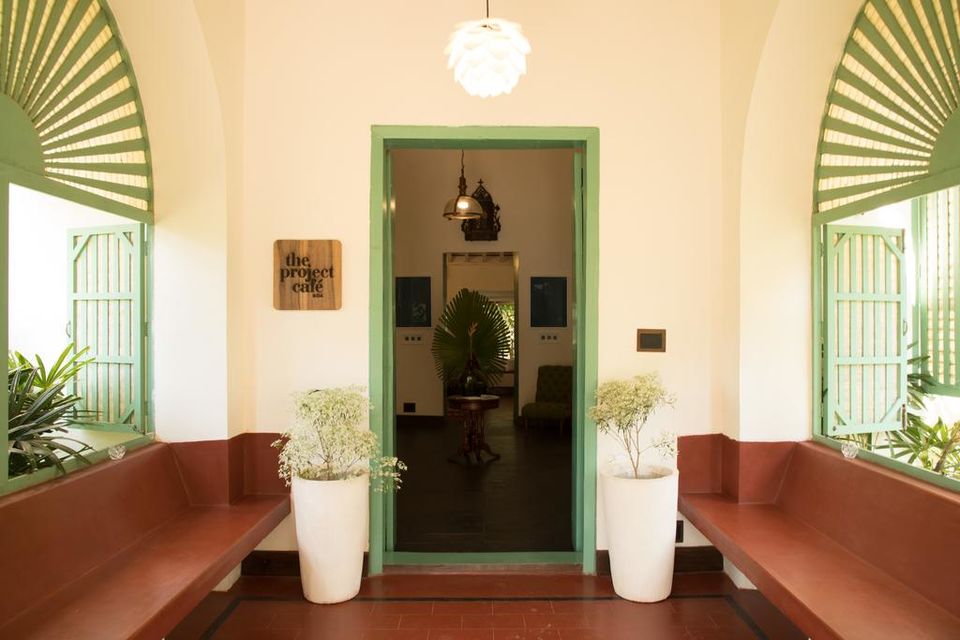 Thrilling water sports, never ending parties and an intoxicated air—these are some of the first things that come to mind when someone mentions the name Goa. Owing to its widespread image of being the Party Capital of India, travellers often fail to look beyond its happening beaches. However, it is in Goa's villages where the real treasures of an erstwhile Portuguese colony continue to exist. Nestled right in the heart of one such hamlet is a truly unique property that is both a boutique hotel and an art cafe where you can buy pretty much anything you like! Give your next Goa trip a crazy twist, ditch Baga and Calangute because this hidden gem in Assagao deserves all your attention!
Ideal for
The property is an absolute must visit for all art lovers planning to visit to Goa. Additionally, The Project Cafe also makes for a great place to stay at on a romantic getaway.
About the property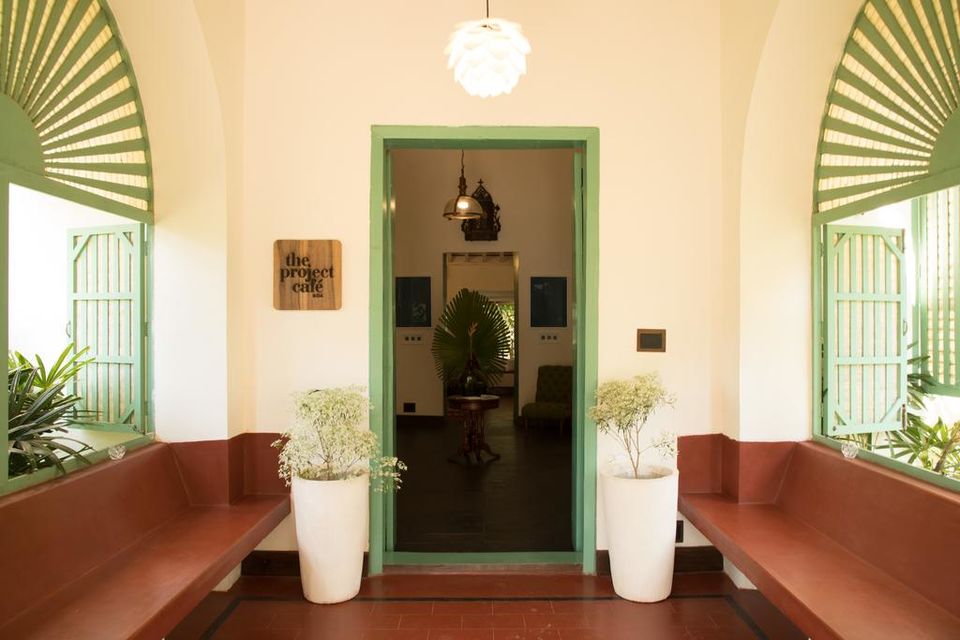 Much like the entire village of Assagao, The Project Cafe is a place soaked in history. The property, formerly known as Amalia Villa is a traditional Portuguese villa which was built about 130 years ago. After being an abode to travellers from around the world for years now, Amalia Villa has gone under a major revamp to reach its present form, The Project Cafe.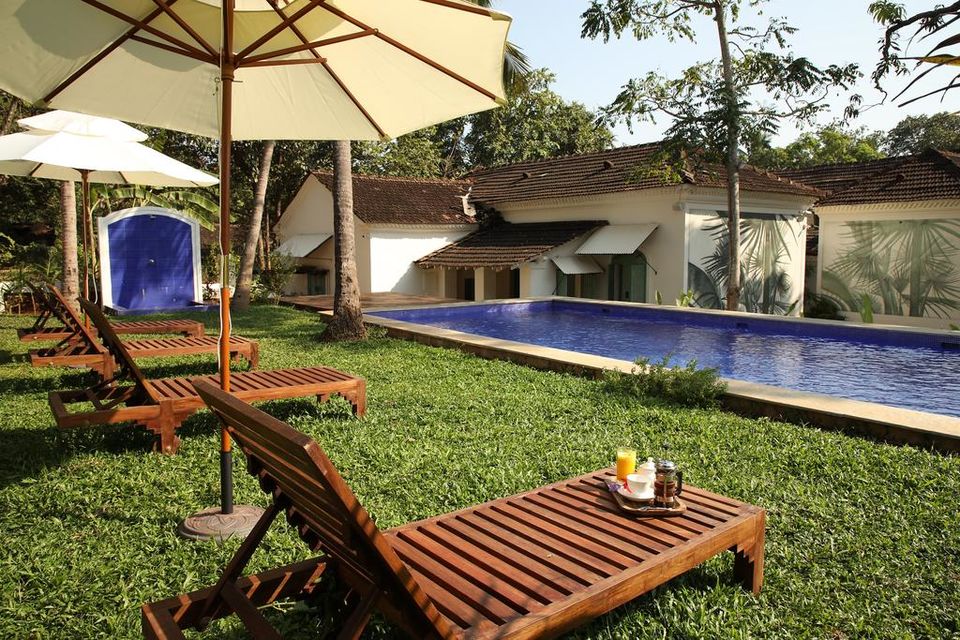 With a unique concept at heart, The Project Cafe combines the comfort of a luxury boutique hotel with the character of a gorgeous art gallery. The staff at The Project Cafe has gone ahead and collaborated with about 40 local as well as international artists who create mesmerising pieces of art for the property. However, the most interesting aspect is that pretty much everything here is on sale for guests! So whether it's a piece of furniture in your villa or a painting that adorns a hotel lobby, you can simply take it home! It is this unique concept which results in a win-win situation for just about everyone—the guests get to buy what they love, artists have a constant flow of work and the property gets a dynamic appeal.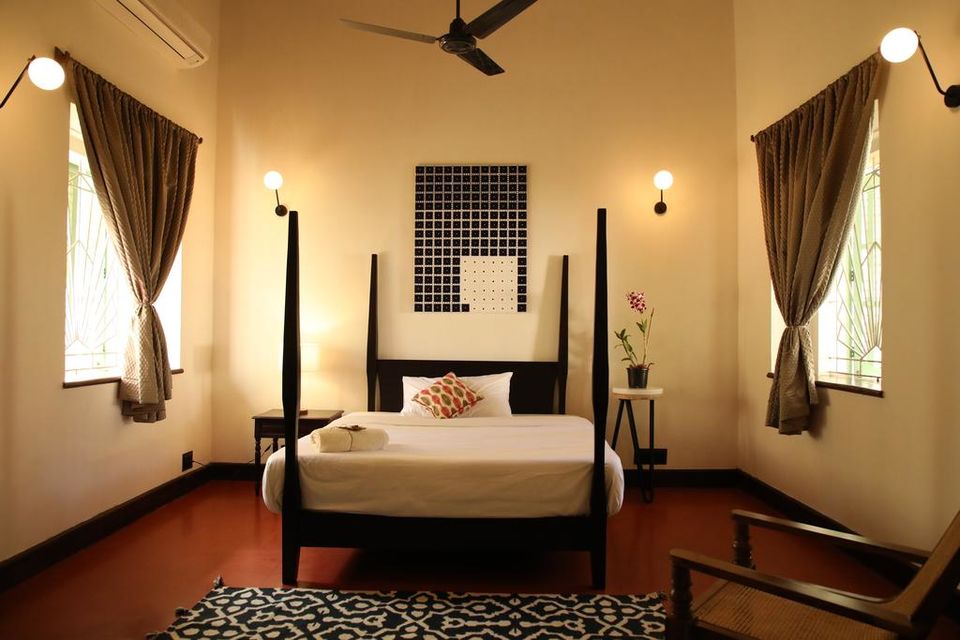 Even though each of the six villas at The Project Cafe go through frequent design changes, the staff here ensures that there's never a compromise on the comfort factor. These villas have been planned meticulously to blend modern luxury with unmissable old world sensibilities. With amenities such as private dining areas, queen sized beds and a gorgeous swimming pool, The Project Cafe is simply built to pamper. To add to that, every villa has its own patio which makes for a great spot to laze about with your special someone.
Food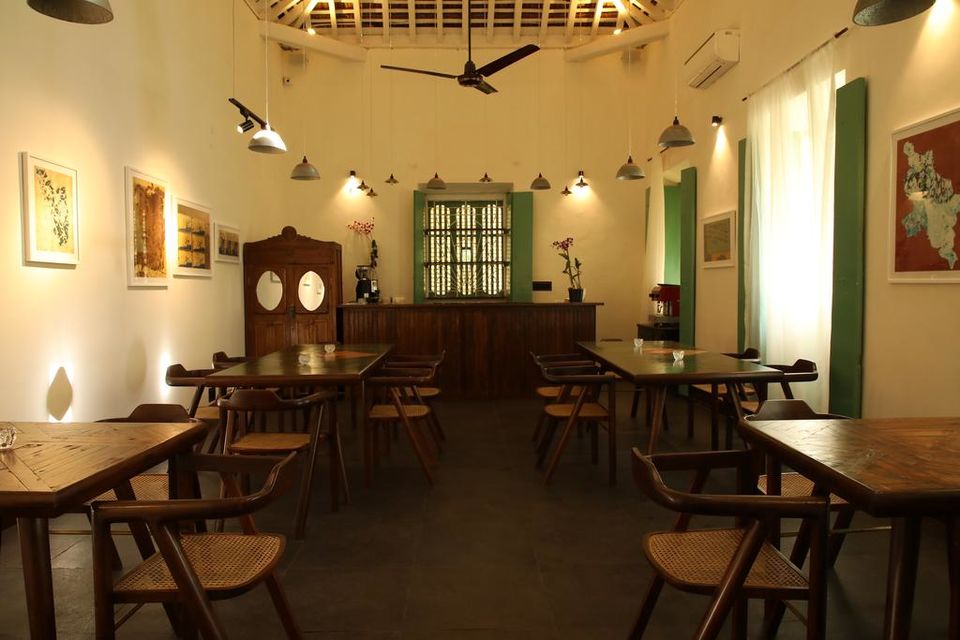 Dining at The Project Cafe is nothing less than an experience in itself, to say the least. The property's ideology of dynamic designing finds its way to its in-house restaurant-cafe and bar, Bismarckia as well. So every time you visit Bismarckia, the interiors will be different from the last time. However, the one thing that stays the same is the quality of the delicacies the chefs cook up.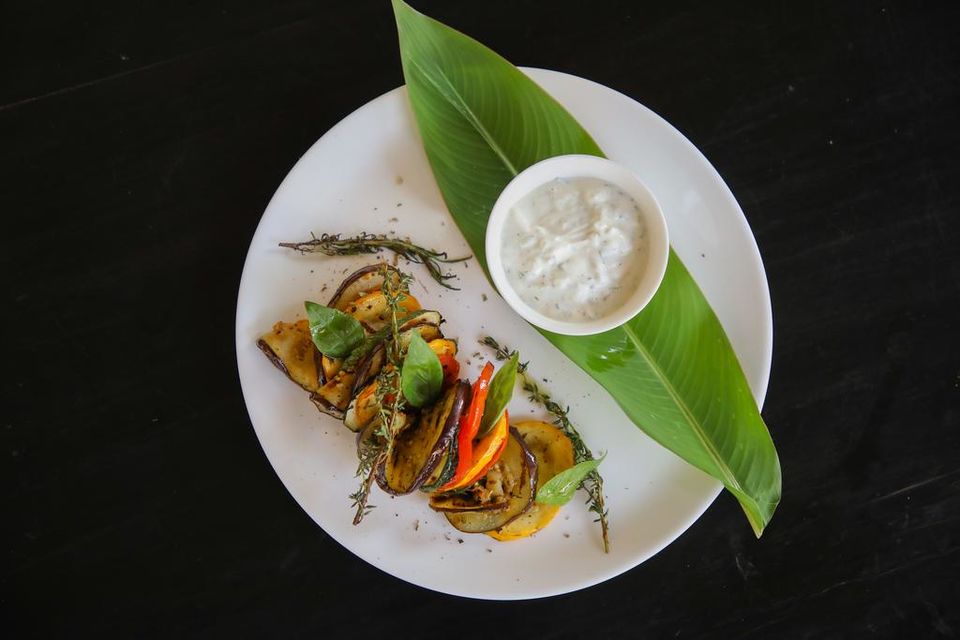 Bismarckia is managed by an extremely talented and hospitable team of chefs who dish out handpicked recipes from all over the world. While their continental breakfast is simply to die for, one can also savour the authentic flavours of Goa at the restaurant.
Cost
A stay for two at The Project Cafe costs ₹6,500 per night while a solo traveller can get the same accommodation for ₹6,000. The prices are inclusive of all in-room amenities as well as a drool-worthy continental breakfast for the guests.
Best time to go
Goa experiences a harsh summer, making it an unsuitable time to travel in the state. The winter months of November to February make for the peak season time in Goa owing to a pleasant weather. However, if you're someone who doesn't mind the torrential rains, plan a trip between July and October. A monsoon trip to Goa will not only cost you significantly less but you will also be able to witness Goa at its lush green best.
Things to do in and around the property
1. Explore your artistic side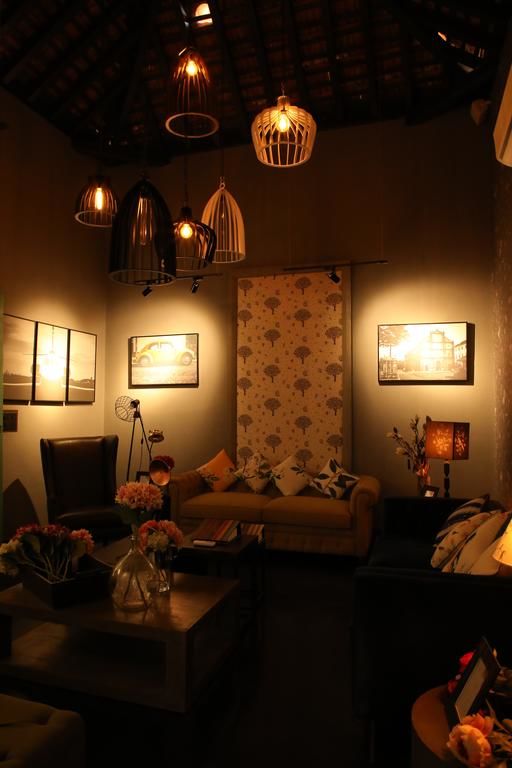 Since The Project Cafe is an art gallery at its heart, one must definitely explore their artistic side while staying here. Apart from the hotel's decor which is nothing but an art gallery in itself, the staff also organises exhibitions by local and international artists on a regular basis. Evenings at The Project Cafe usually see Goan artists taking the stage and playing some melodic Portuguese tunes which are bound to get you swaying.
2. Learn about life in a Goan village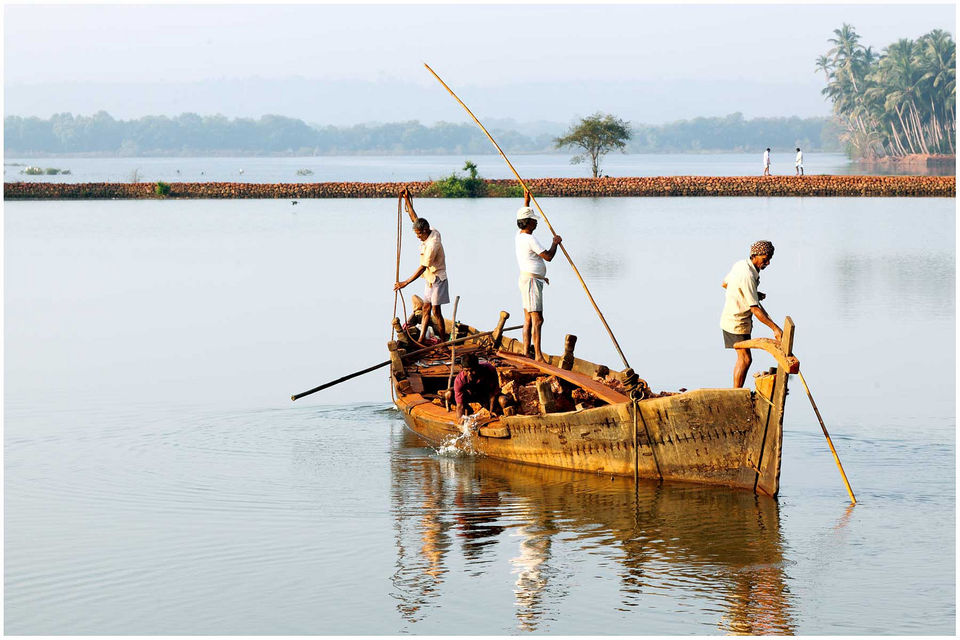 The staff at The Project Cafe arranges specially curated heritage village tours that will help you learn all about life in a typical Goan village. These walking tours are conducted in Assagao, a rustic village best known for its colourful flowers. To make the experience all the more authentic, the tour is headed by locals who take you through all of Assagao's popular as well as hidden attractions. Complete the experience by visiting a local's house and get a taste of the infectious Goan hospitality.
3. Indulge in retail therapy at Goa's flea markets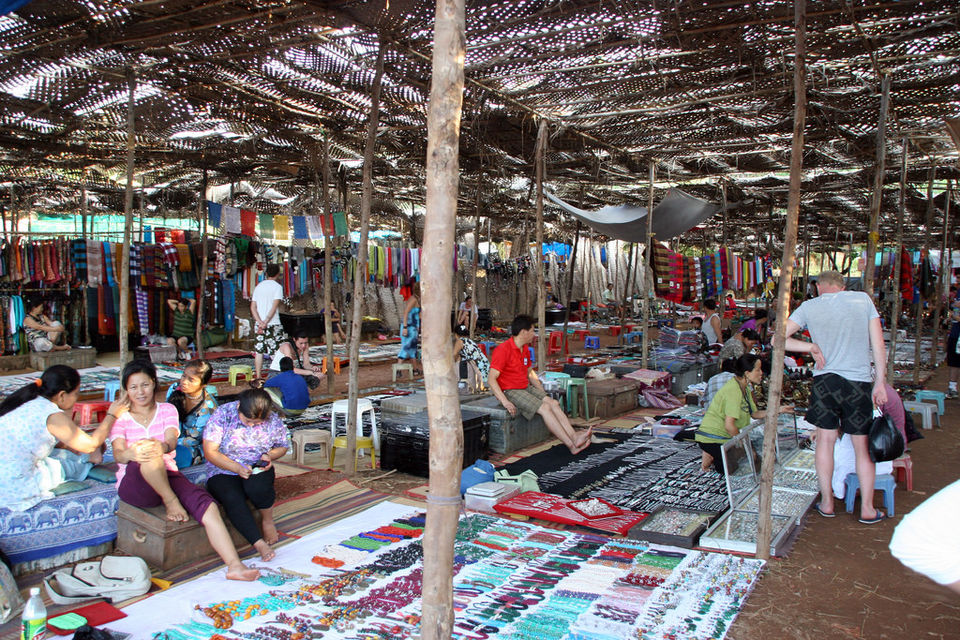 If you're one of those who loves shopping while travelling, Goa might just be the place for you! The Project Cafe enjoys a central location and thus has easy accessibility to all of Goa's famed flea markets. However, if you're running short on time, make sure you head to the Anjuna flea market which takes place every Wednesday and is a shopper's paradise to say the least. Don't forget to head out with your bargaining skills on point to get the best deals!
4. Embrace the susegad life at Goa's beaches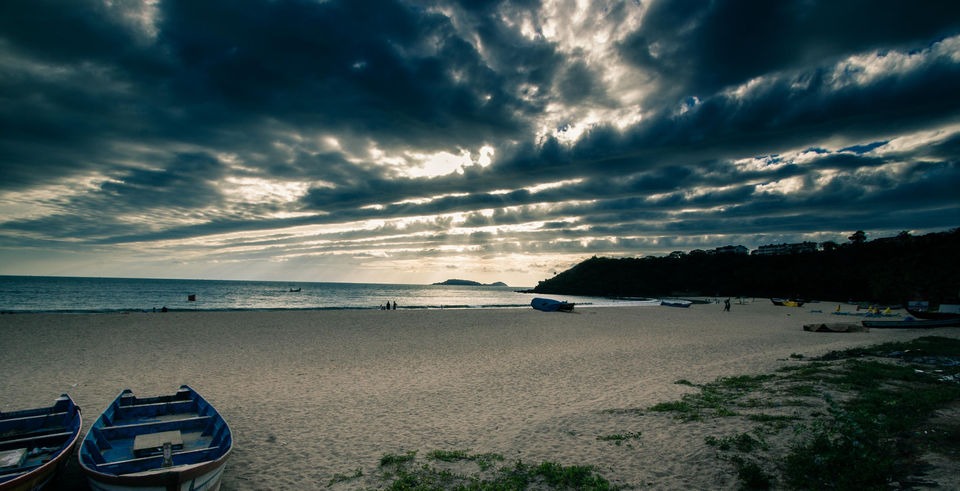 With a pristine coastline, Goa is the undoubtedly India's ultimate beach destination. The relaxed atmosphere gives birth to susegad, a laid-back way of living life, something that every Goan swears by. Head to the beaches of Vagator, Anjuna, Ashwem and Arambol to soak in the sun, sip on to some ice cold beers and let time take its own course because that's how they do it in Goa!
Getting there
Here's how you can get to The Project Cafe from New Delhi:
By air: There are several daily flights starting at ₹3,500 which connect New Delhi to Goa's Dabolim Airport. Upon getting down at Goa, hire a local cab to get to The Project Cafe in around an hour and a half (42km).
By train: Covering the distance between New Delhi and Goa takes around 24-30 hours in a train. The property is located at an hour's drive from Madgaon railway station and at half an hour's distance from Thivim Railway Station, the two major railway stations in Goa.
Which the most unique place you have ever stayed at while vacationing? Where was this and what was the experience like? Click here to share your stories with the Tripoto Community. Don't forget to check out our amazing YouTube channel for some kickass travel videos that will make you want to set off right away!