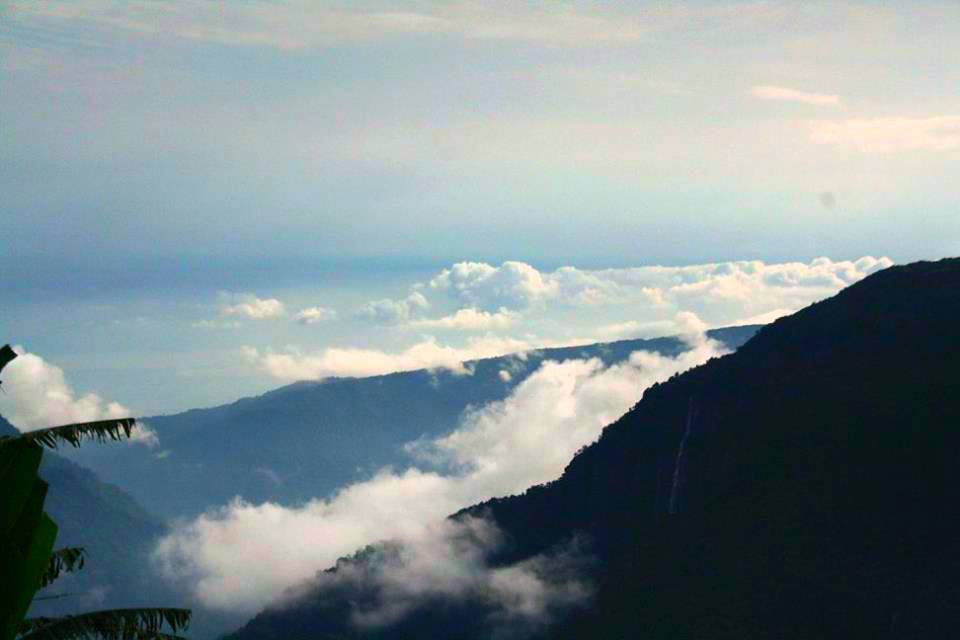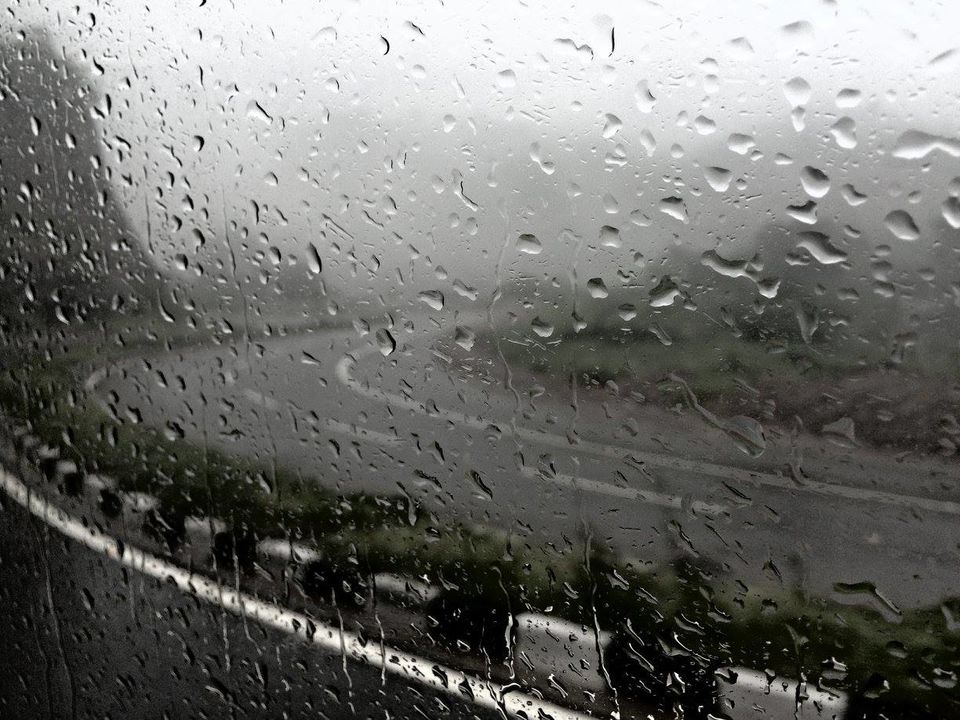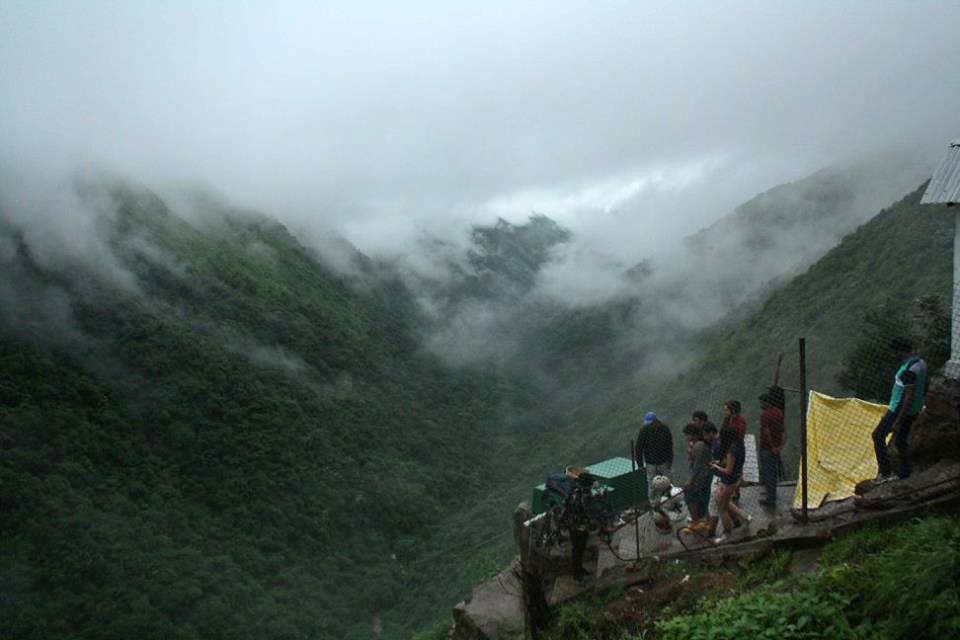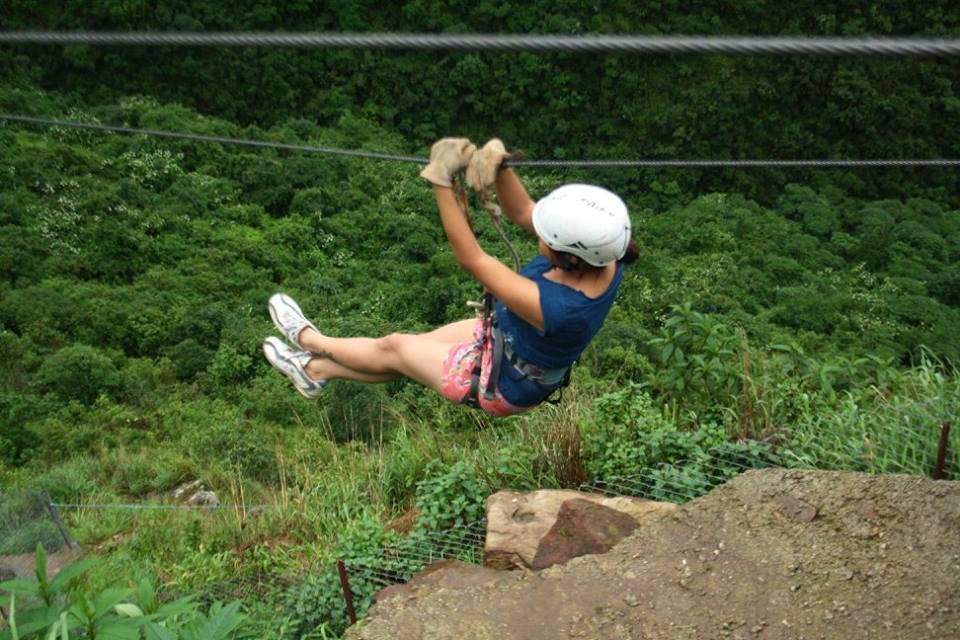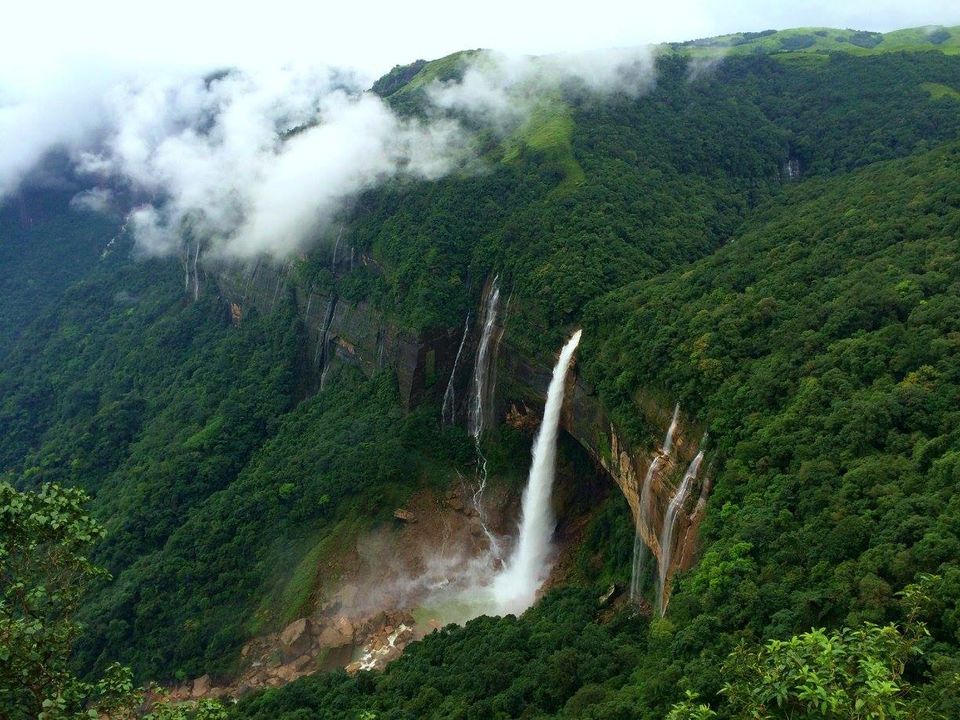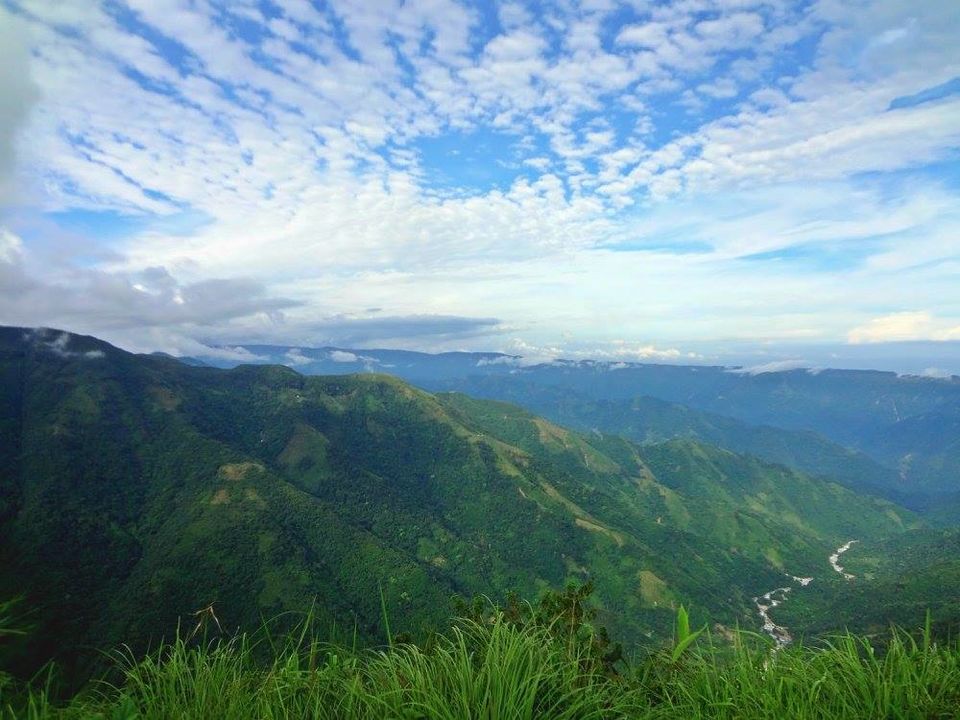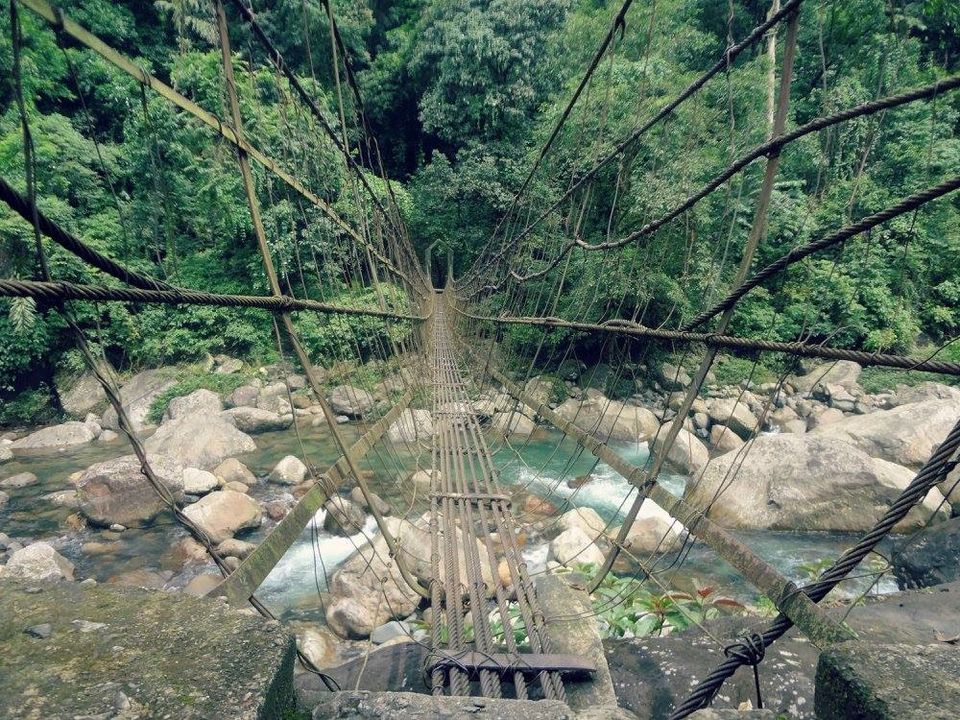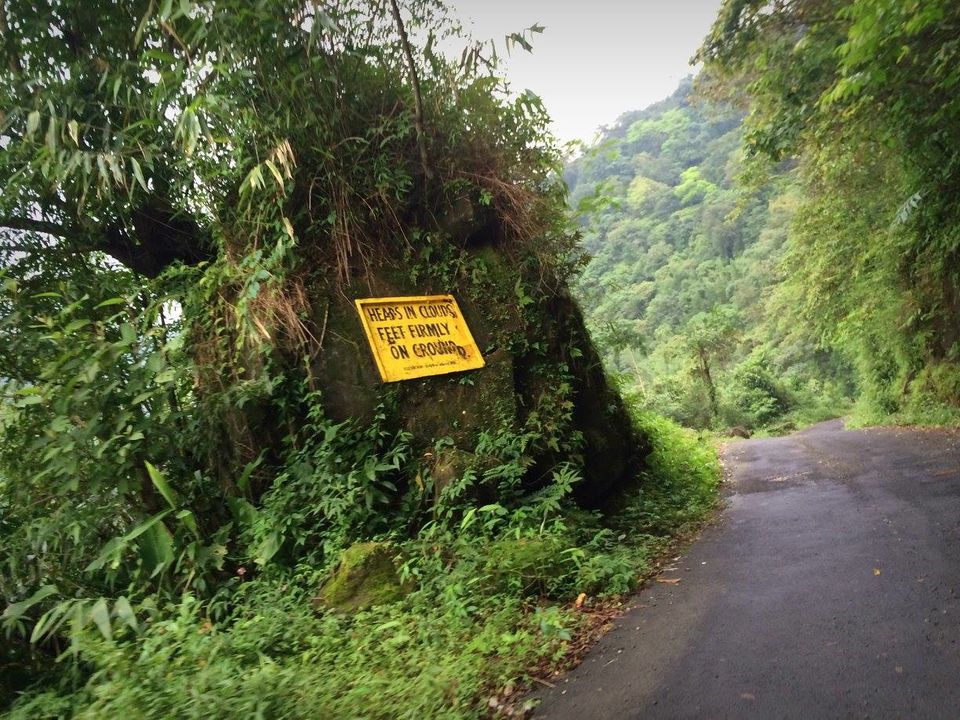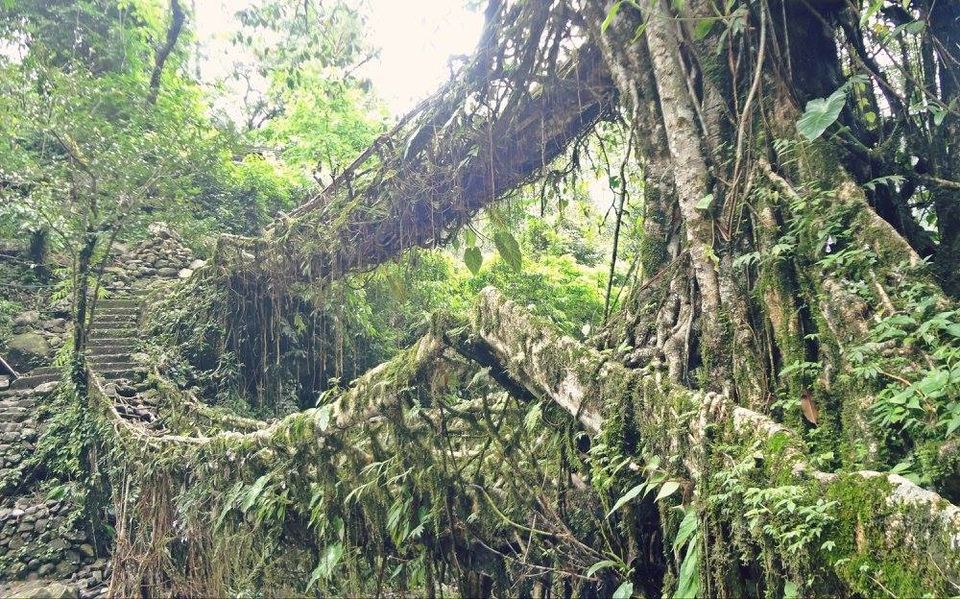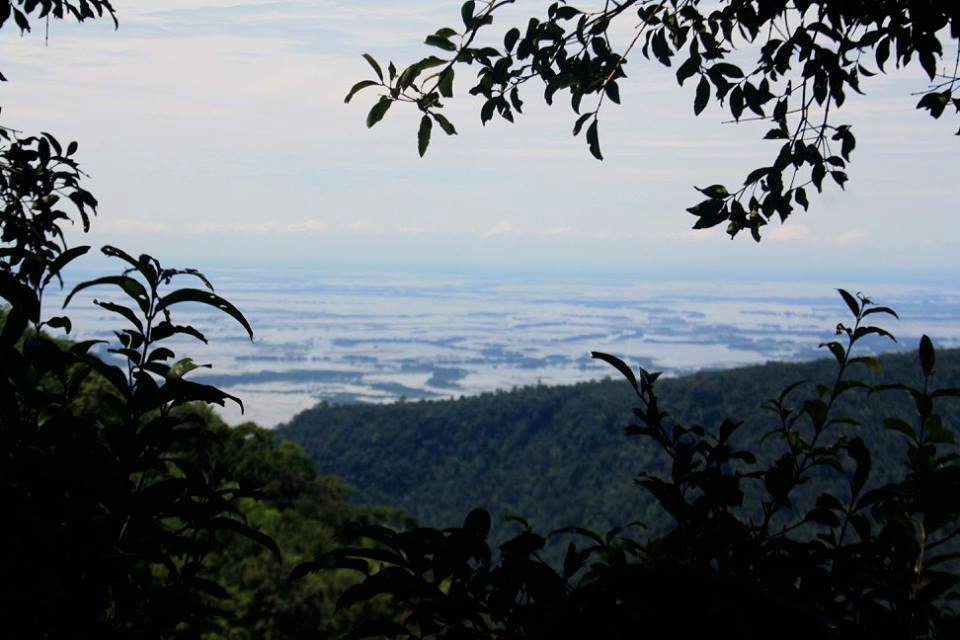 Visiting the wettest place on Planet Earth during peak monsoon was the idea and so the trip got planned. We reached Guwahati from Kolkata and hired a cab for Shillong. I would suggest to book cabs that belongs to Meghalaya Tourism as they are comfortable and comparatively cheaper. However, these cabs do not halt anywhere in between even after you have booked it. On our way to Shillong, we requested the driver and halted at Barapani lake. We saw the sunset and the view of the lake was very beautiful. We reached Shillong around 8 O' clock in the evening. The climate was cool and comfortable, the people out there were very friendly. We checked in at Hotel Orchid. Next day morning, it was drizzling and we could see greenery everywhere. The view of the city looked beautiful from the balcony. Colorful houses, Churches, Mountains at the back drop and a sense of peace everywhere.
I went out for a walk with my friend and it felt very nice. From our hotel, we started walking toward Police Bazaar which is the heart of the town. It's very necessary to walk and to see places. You get to know the place well. Later, we hired a Sumo and went for sight-seeing. We visited Shillong Peak, Elephant Falls, Bishop and Beadon Falls, Ward's Lake and Don Bosco Museum. We didn't wanted to visit all the places but made sure to spend enough time to enjoy wherever we went.
Next day, we left for Cherrapunjee. The roads were absolutely good and one can see clouds everywhere. At times, we felt as if the clouds got trapped in between the mountains. On our way, we stopped by an iron bridge to experience a little adventure. There is an adventure group 'Pioneer Adventure and Tours' who conduct activities like Zip lining, Trekking, Scuba diving, Canyoning, Caving etc but everything depends on climatic conditions. Since, we visited during peak monsoon, everything else was cancelled except for Zip Lining. It was our first time and all of us were excited. After getting harnessed, they instructed us and yes, initially we felt very nervous. When it was my time to do, I was not very sure if I could and then all of a sudden I realized that I was in air, hanging on a suspension cable and was moving to the other end. That moment was one of the best moments in my life and I was actually enjoying it. I followed the instructions and reached the other end and landed safely. I felt very happy and looked back and realized and that except for that small platform where my feet rested, all I could see is green leaves and no land. The return part was equally interesting. I got so amazed that I zip lined again and again and finally they had to unharness me so that others could get a chance. ;)
On reaching at Cherrapunjee, we directly went for sight-seeing. We visited Mawsmai Cave and to exit the cave, we took the jungle exit and followed a jungle route to come out of that place. That was a different route than what we were supposed to take. Then we went to visit Nahkalikoi Falls and Seven Sister Falls. It really feels very nice when the locals narrate the story. We literally got goose bumps on hearing the story from the cab driver. The plains of Bangladesh was clearly visible from Seven Sister Falls.  On our way back to hotel, we stopped at a random place and climbed a small hill. That was completely crazy and it took us fifteen minutes to reach at the top. The scenic beauty that we saw was amazing. We clicked lot many photographs and those were the best photographs clicked during the trip.
The next day was the most challenging day for us during the entire trip i.e. the trek to Double Decker Living Root Bridge. We started early in the morning and booked two cabs. I would suggest to be little attentive on your way to the start point for the trekking. You would come across a number of sign boards with beautiful writings on it. We reached the start point and started the trek. The complete trek route consists of stairs except for few stretches in between. Many people warned us multiple times not to do the trek as they thought it to be dangerous but trust me it was nothing like that. All you need to do is to be little careful and that's it. Climbing down was easy for us and since we were full of energy and were curious, we trekked very easily for first forty minutes.  After that the energy level started decreasing, but then we reached the first iron bridge. That brought back the confidence in us and we shouted with joy as if we had discovered a new place. Crossing the hanging iron bridge was a different experience. I was the one who first stepped on to the bridge and the rest followed. All of us were so excited to cross it, that we forgot basic Physics. And seven of us were together on the bridge, when it started shaking vigorously and by that time I was at the middle of the bridge. Unable to take a single step forward, I asked some of them to step back. By then everyone else too realized the situation and we understood that we need to be really careful. Everyone crossed the bridge safely, some of us dancing and enjoying those moments. We kept on trekking and reached the second iron bridge which was longer than the earlier one and we crossed it easily. We then, stopped for a cup of tea. We filled our bottles, got refreshed and started again. This time it was climbing upwards and it was little difficult. Anyway, after trekking for one and half an hour, we saw the first root bridge, a smaller one. We crossed that and walked for ten minutes more and finally reached the Double Decker Living Root Bridge. I must say, the trek was worth it. I would always proudly thanks myself for choosing this trek as my first trek. The beauty of that thing is something that cannot be described unless you see it for yourself. We then jumped into the water and spent almost two hours inside it playing, posing, swimming and doing nothing. It felt like nothing could give you that happiness that we experienced at that point of time. We started once again towards the starting point and it was getting really difficult. Anyway, we kept on trekking back and met lots of people on our way. To keep ourselves active, we kept on doing the deep breathe-hold-release exercise in between. After 2 hours, all of us managed to reach back at the starting point. Within 4 hours we completed the 6400 steps trek and still had energy to see other places. We took a quick decision and started for Mawlynnong that evening only.
Mawlynnong, known as Asia's cleanest village, undoubtedly it is. I just wish that palce to stay like that and not to get commercialized. Earlier, I had a word with Henry, a local guide, and he had booked a cottage for us. The cottage was very cozy and comfortable. The food that he served was delicious. We all went out for a walk inside the village and felt a very homely kind of atmosphere over there. Next day, after having a delicious breakfast, we started walking towards the living root bridge in Mawlynnong. It was equally beautiful. We then moved upwards to see the plains of Bangladesh.After walking almost for thirty minutes in that scorching heat, we finally reached at the tree house. On one side, was the East Khasi hills and on the other side, were the plains of Bangladesh. After spending some time there, we climbed down and once again started playing inside water, this time with the village kids. We became the center of attraction as villagers doing their daily work saw us jumping and swimming inside water like we have never seen anything of that kind before. For us, it was a new experience and we were in love with it.
We then returned to Shillong from Mawlyynong and then to Guwahati. While returning, I remembered the lines that I had read somewhere that "you would feel really bad while returning from Meghalaya- Adobe of the clouds". It was such a wonderful trip.
Few points that I would like to mention: We did crazy, random things and enjoyed the trip. Please go out of your comfort zone to do few things and you would never regret it. Just remember to be careful.
Try the local Khasi cuisine. It's delicious and you would like it. There is an authentic famous restaurant in Police bazaar for Khasi food. Try rice beer too. All I can say is just try a sip at least ;)
Try to interact with local people over there. They are very friendly and nice.
Do not forget to go for shopping in Police Bazaar, Shillong. it's worth it though I missed the opportunity.