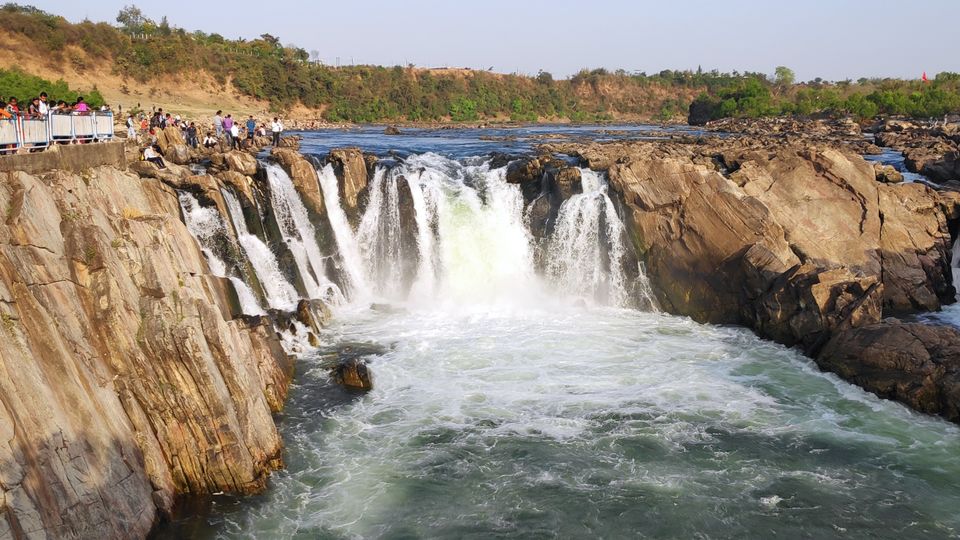 We, a group of 5 people, were sitting and talking about destinations to visit in summer. All of a sudden, one of us asks money contribution and says that a Zoom car is booked and tell me where are we leading tomorrow...! Untill next day morning, sitting in the car, we still didn't had any idea of where were we heading to. While driving, we found ourselves on Jabalpur-Nagpur highway and hence Googled the destination...!
Finalized BHEDAGHAT, Jabalpur, Madhya Pradesh.
With all the favourable conditions such as no destination decided till last moment, sun raising high and high, Eco Sport with a speed limit of 80 kmph and everyone wants to reach the destination but no one wants to drive... It took 6 hrs to reach BHEDAGHAT from Nagpur which is just 280 km far... The place took all our laziness away in a second. Here are the photos and stories of the places....
Situated on River Narmada, Bhedaghat is a great tourist attraction for weekend trip. Narmada is the only river flowing in reverse direction in compare to others. Taking birth in Amarkantak and reaching Arabian Sea is the journey of her and there are many spots over it. Narmada parikrama (tracing river Narmada) is one of the popular tourist program arranged by many tour companies. Bhedaghat is one of the place where a Natural waterfall is created because of the flow. Locals of this place calls it a blessing. You can take wonderful photographs here and sit on the rocks to enjoy the scenario.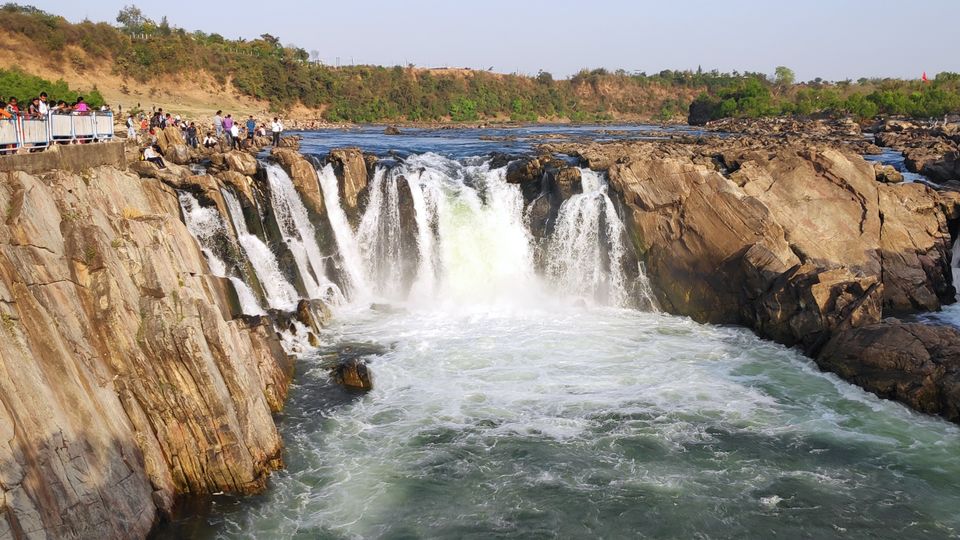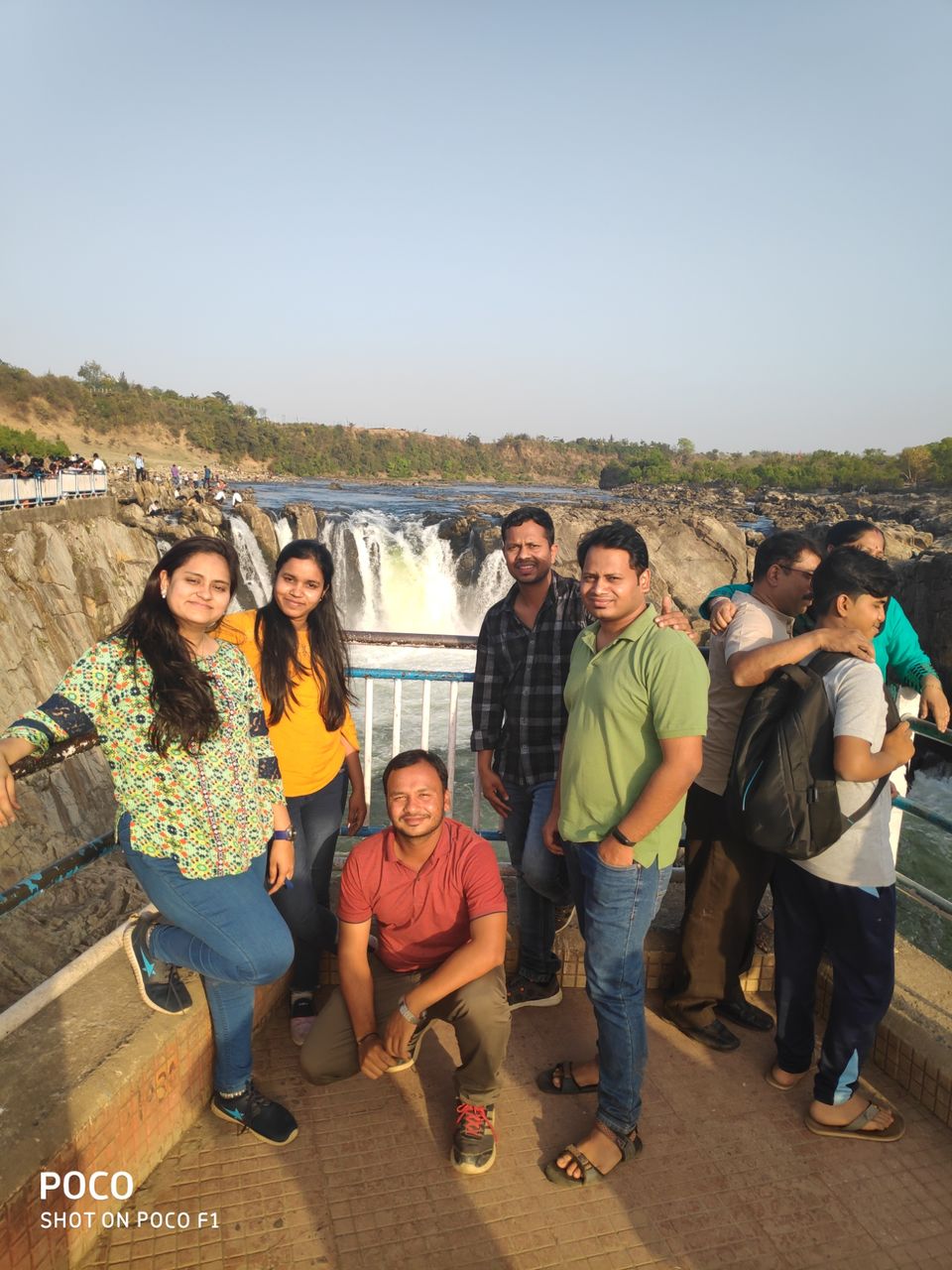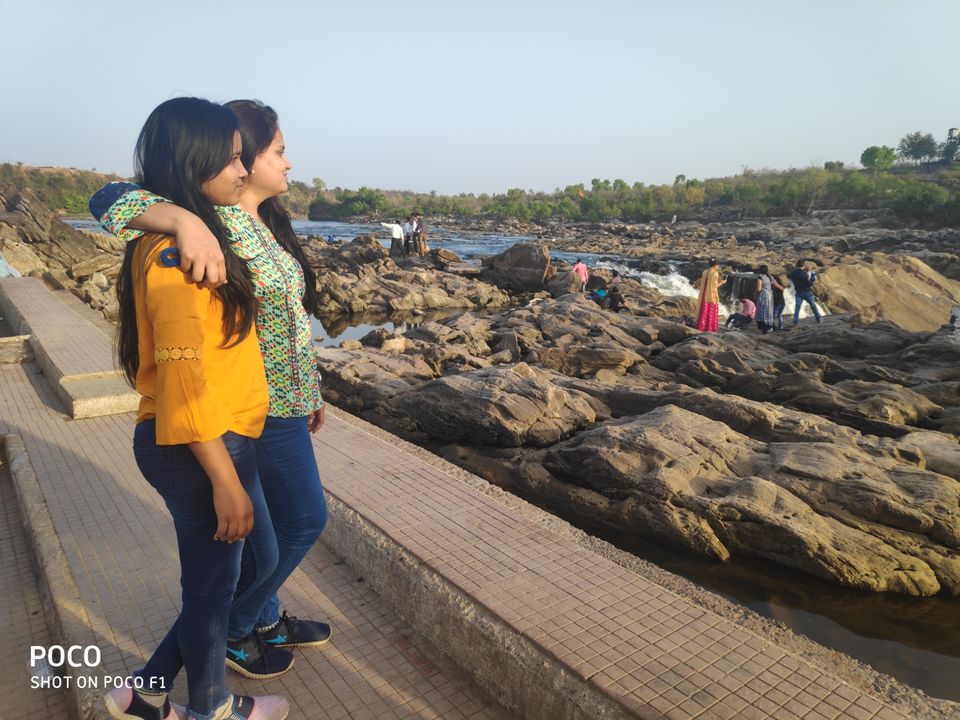 • Swarg ka Dwar
They call it so because this is been one of the most favourite(!) point of broken couples and failed students to commiit suicide...! Narmada is almost 350 feet deep here and the level is said to be rising in mansoon season. The stair case you can see in the picture are under water during Mansoon. Make sure you dont take this pathway... ;P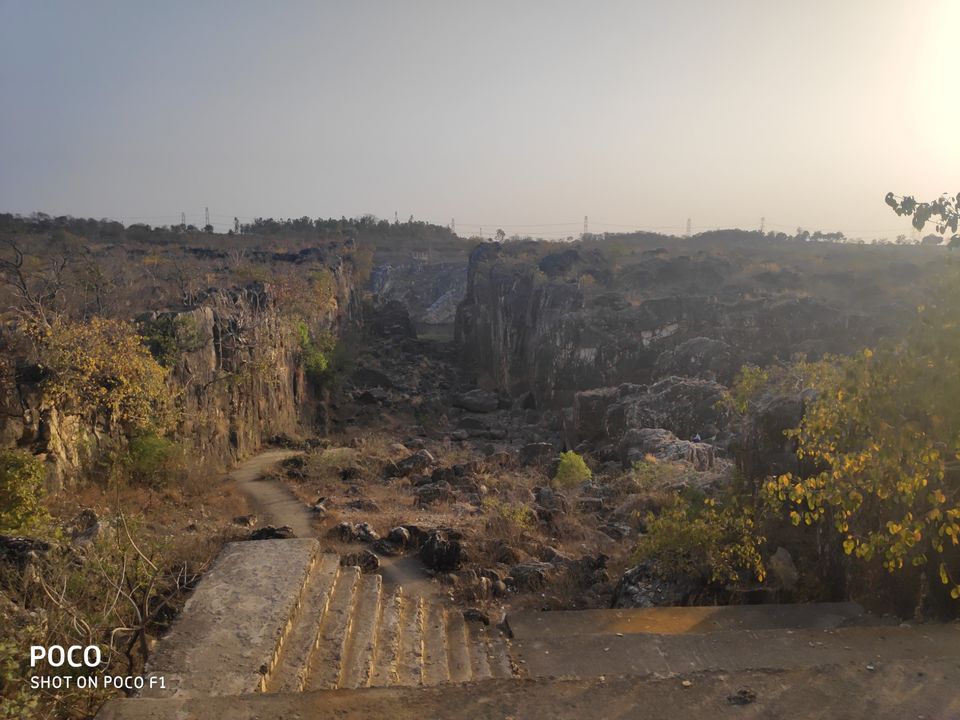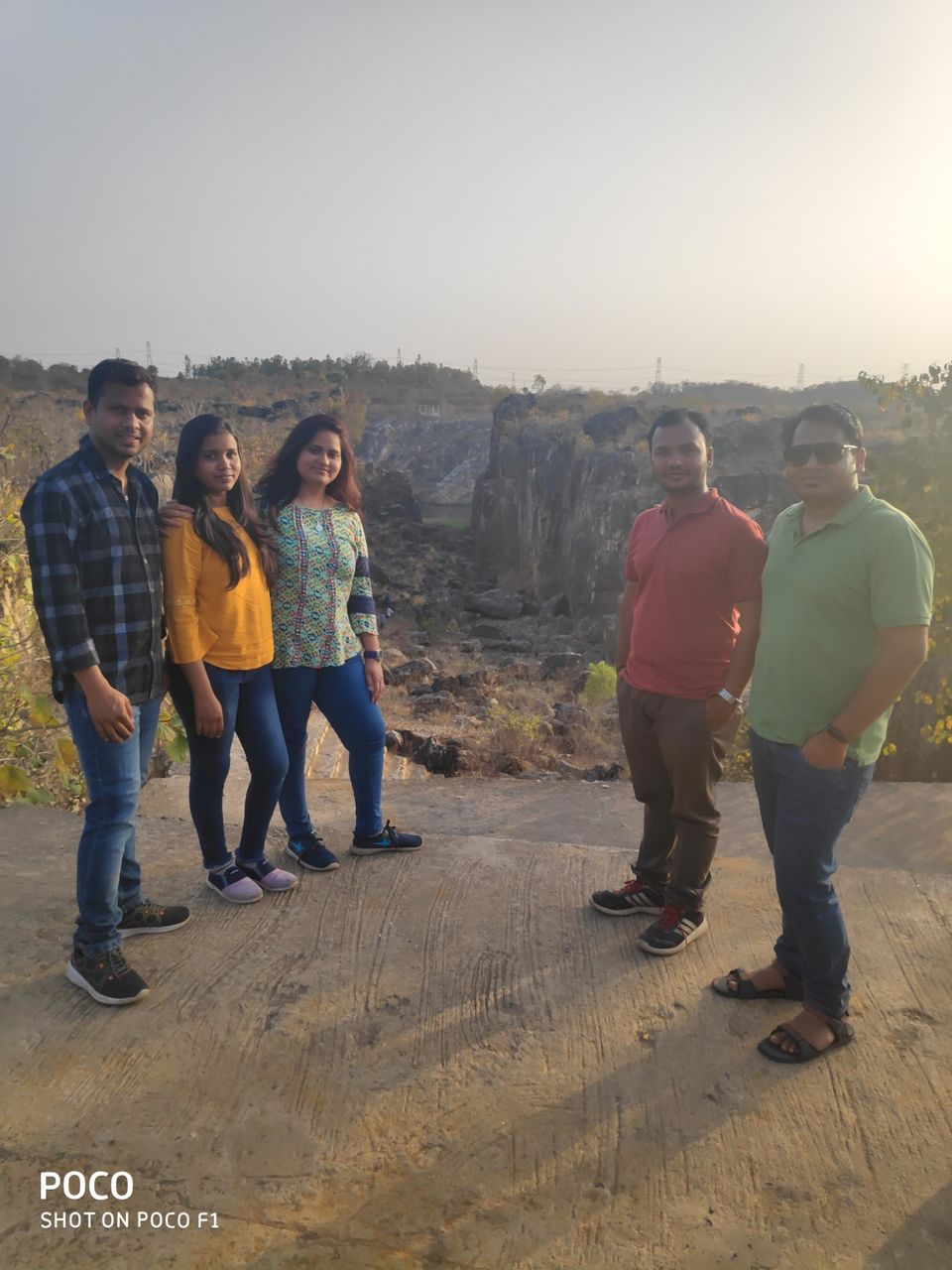 • Yogini Temple
Since how many days you haven't climbed the stairs to your flat ?? All is revenged here. Climb a 100 stairs to reach this beautiful temple. This is the only temple in India where marriage scene of Lord Shiva and Parvati is been craved. Mughals have destroyed many idols round the temple as Hindu people don't worship broken idols. But here they are all well preserved and adds beauty in the place.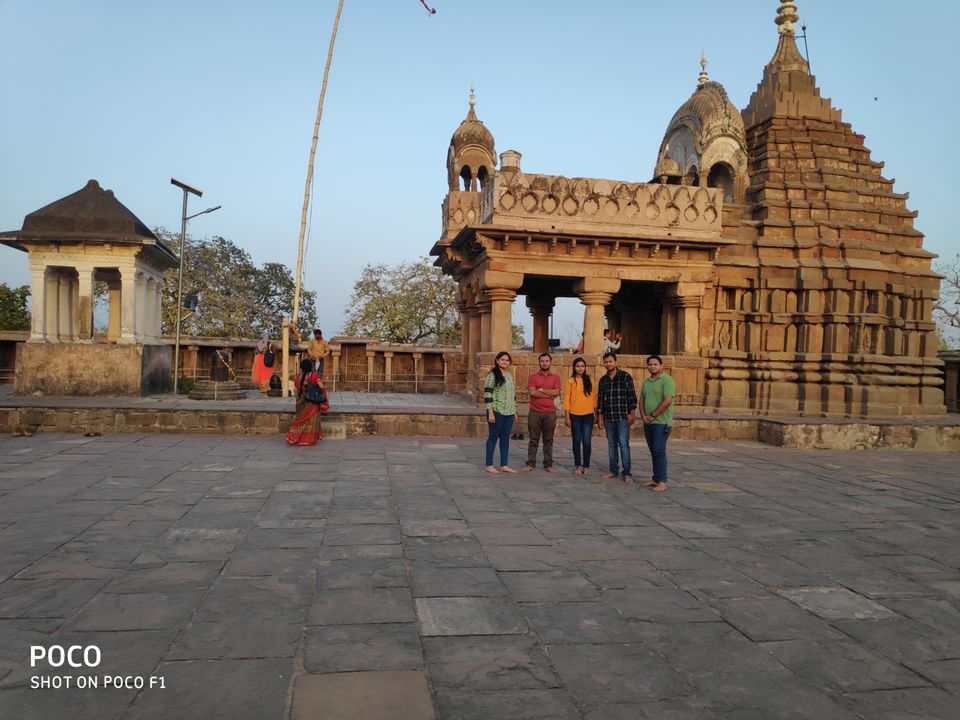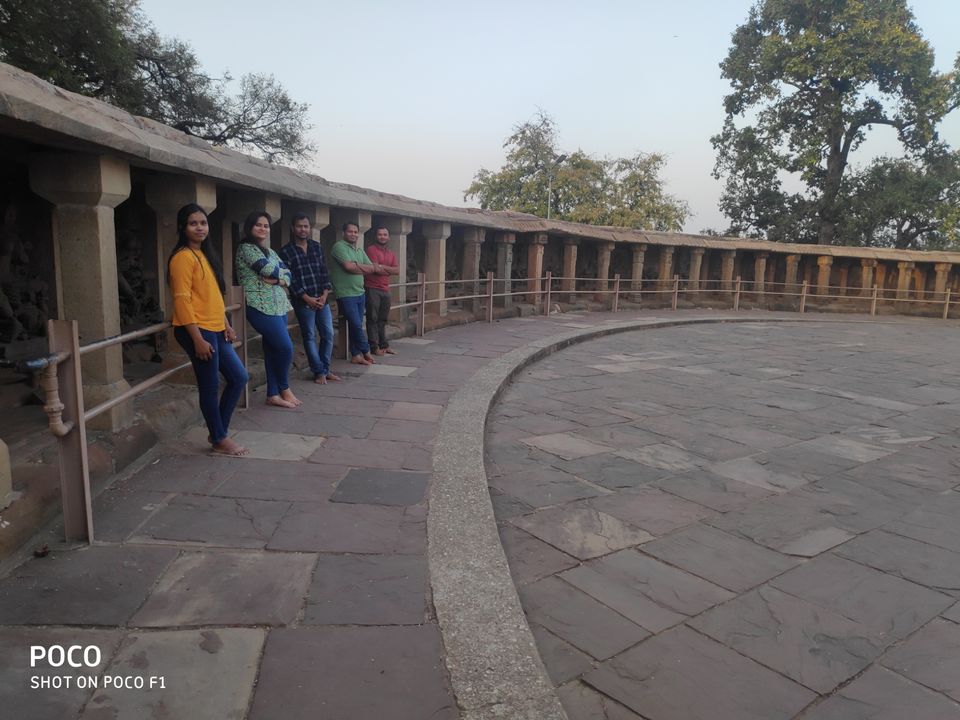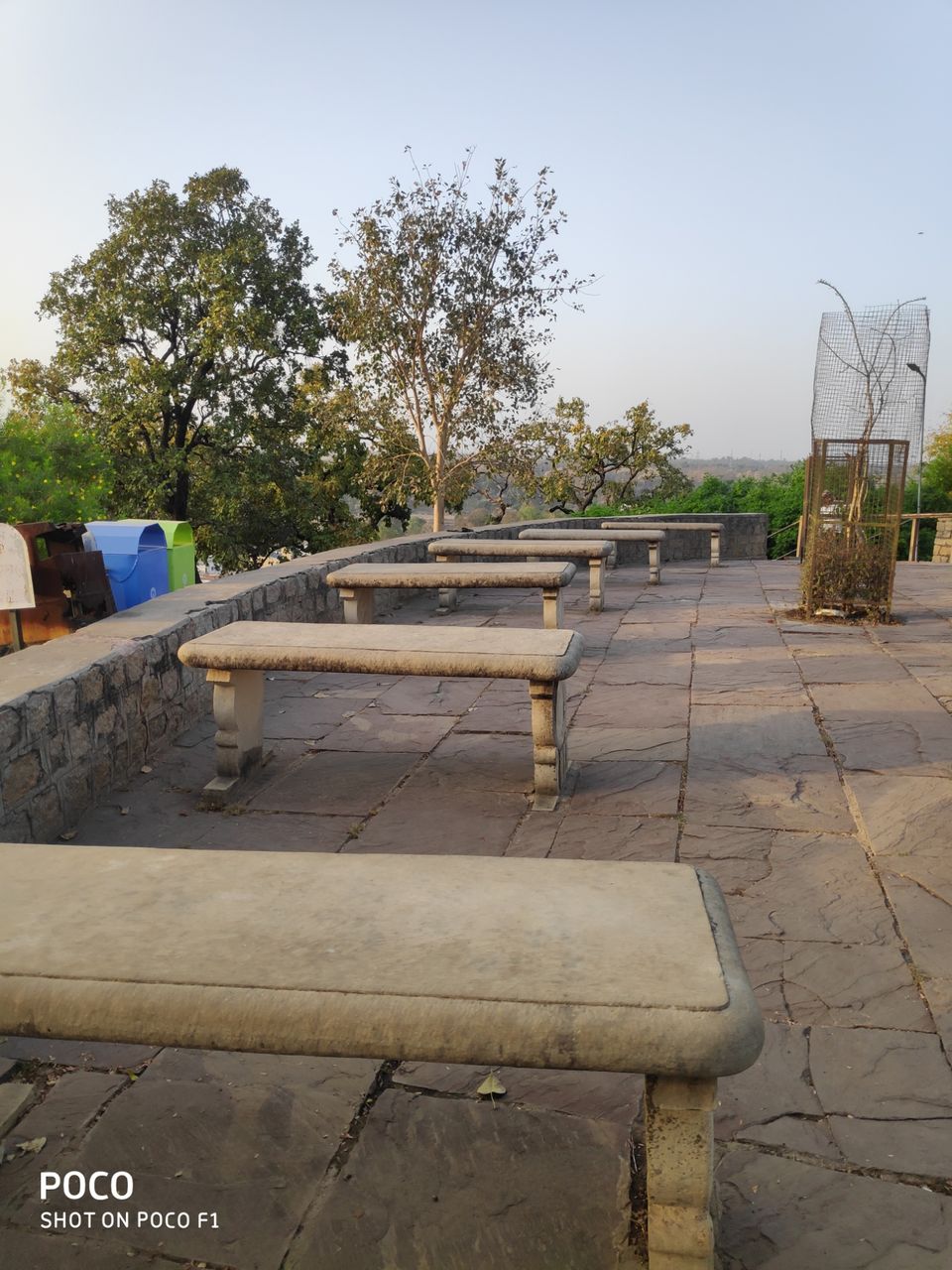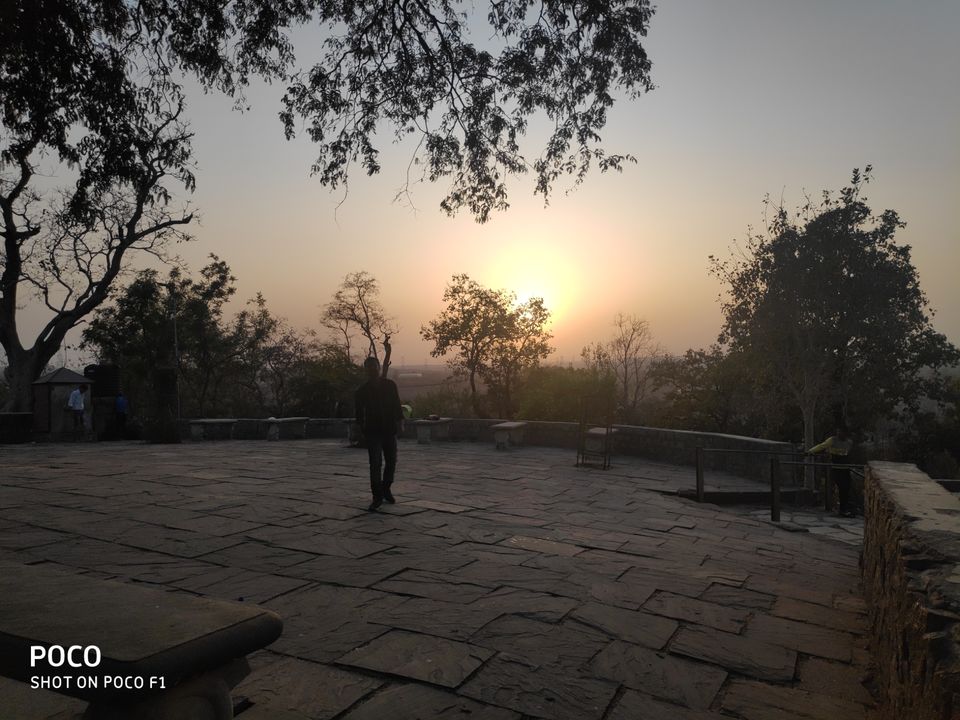 • Narmada river boating
After Yogini temple darshan, we head towards sunset point which was in the backyards of guest house. While we were enjoying the Sunset, we saw a boat returning to its destination with people on it. And thats how we discovered that boating is possible...! And no doubt we all wanted to do it despiratly. We immediately moved to the boating yard and asked them for a ride. While the sun was set, after worshipping river Narmada, they close boating. But we were luckily accompanied by a family and the captain agreed to take us with him. This was once in a lifetime experience... It was getting dark and a 400 feet deep river beneath us..! None of us were swimmers neither we had life jackets. But the guide and driver both were extremely comedy and it took our fear away... We had a huge ride for almost half hour to 45 minutes. They show different coloured rocks on the way. They are white, black, yellow, pink and bluish too..! A natural shiva idol found in the river is situated on a rock and is under water during mansoon. We had a round trip upto dhuandhar Waterfall covering all the sweet amazing points in between accompanied by imaginary stories of the guide. Completely satisfied we returned to our car and started for return journey..!
I would definately love to visit this place once again for all the uniqueness this place has..! It was a great experience being here and witnessing river Narmada in day and night time as well...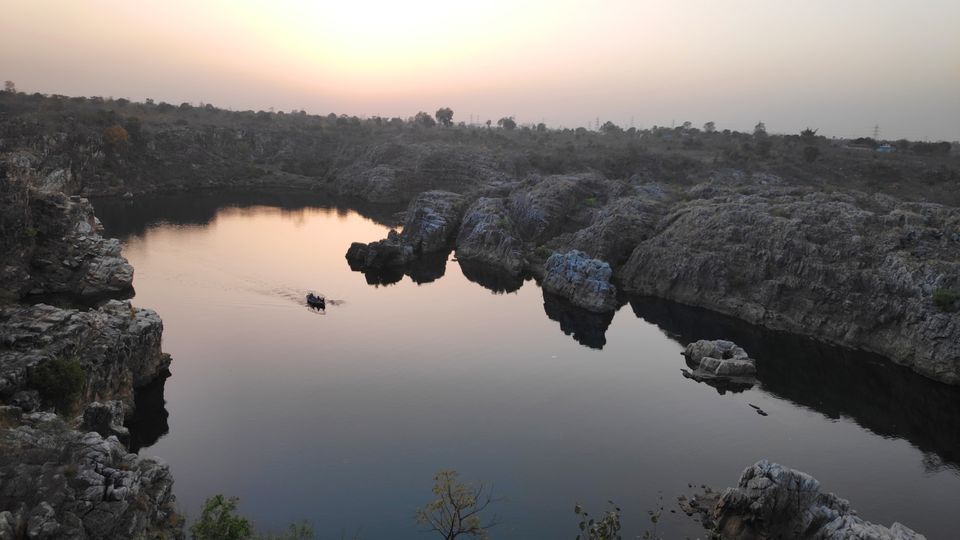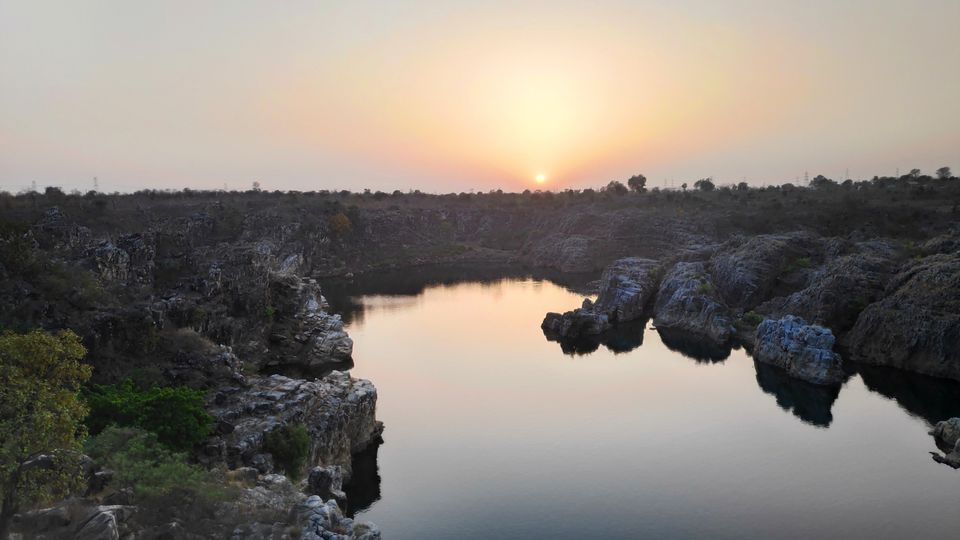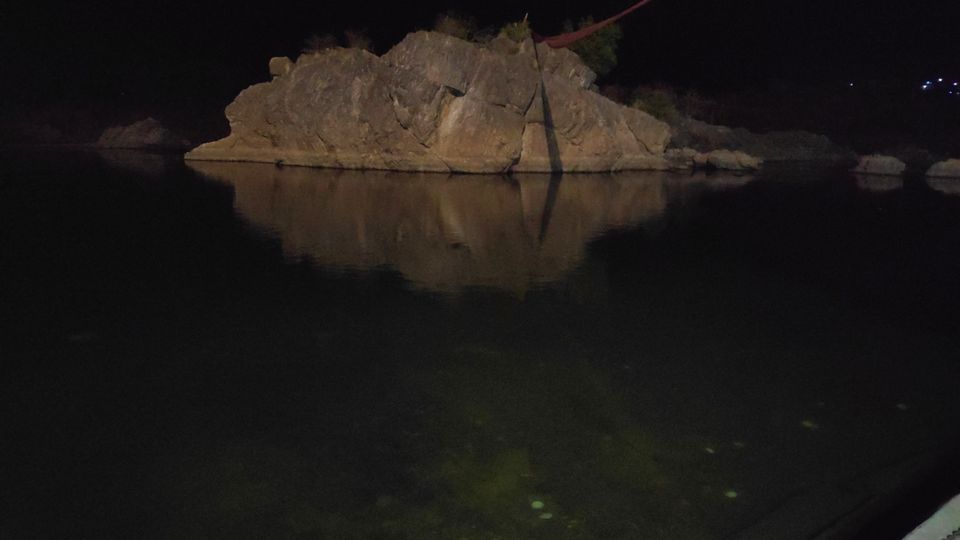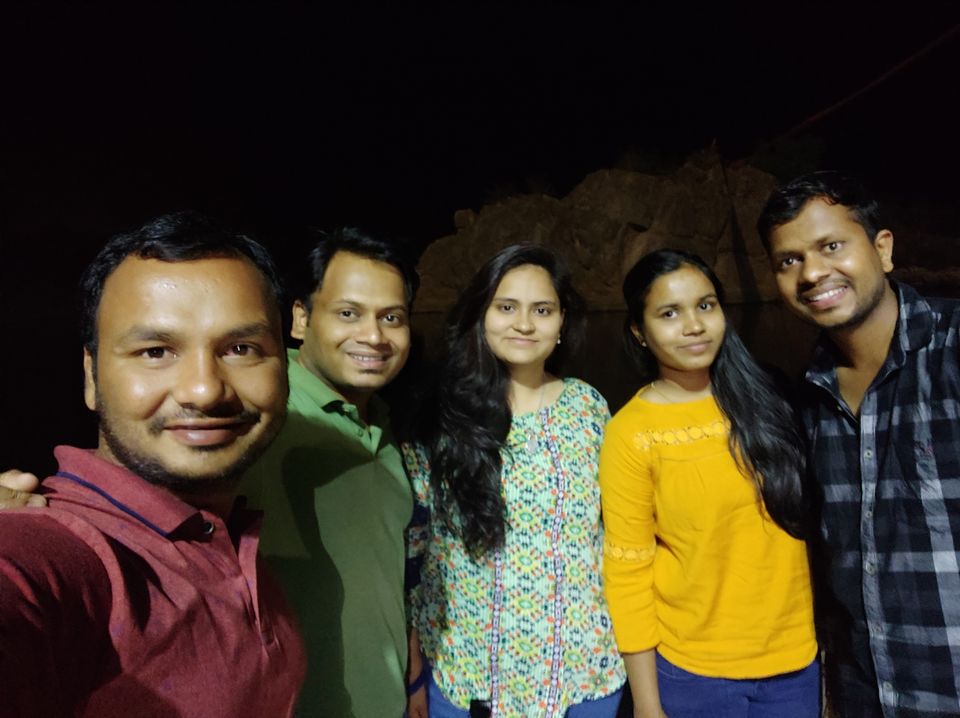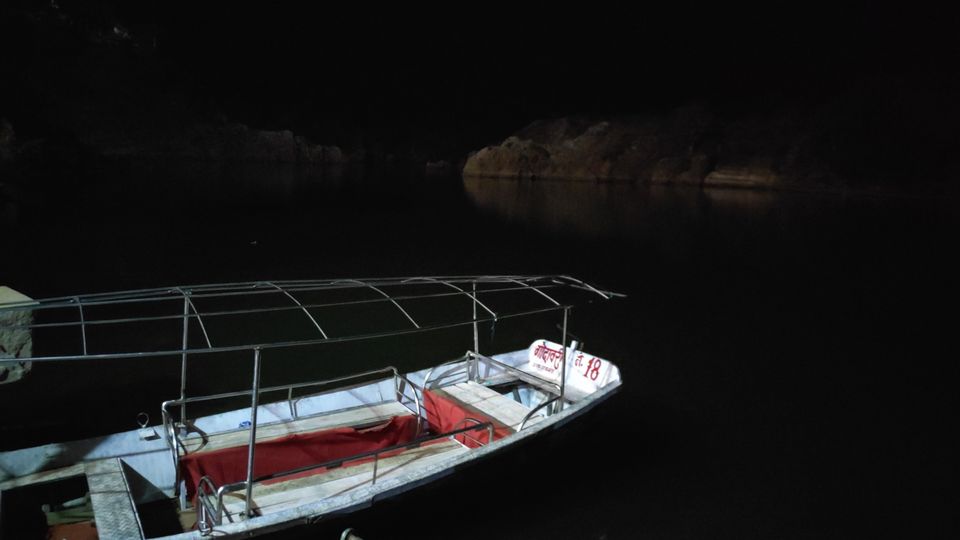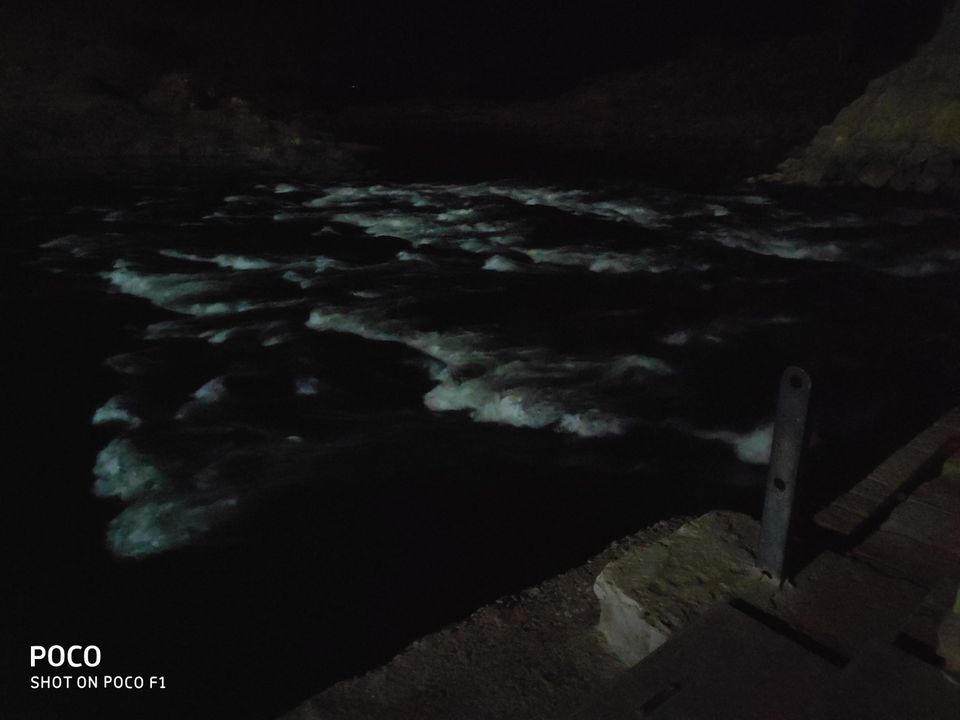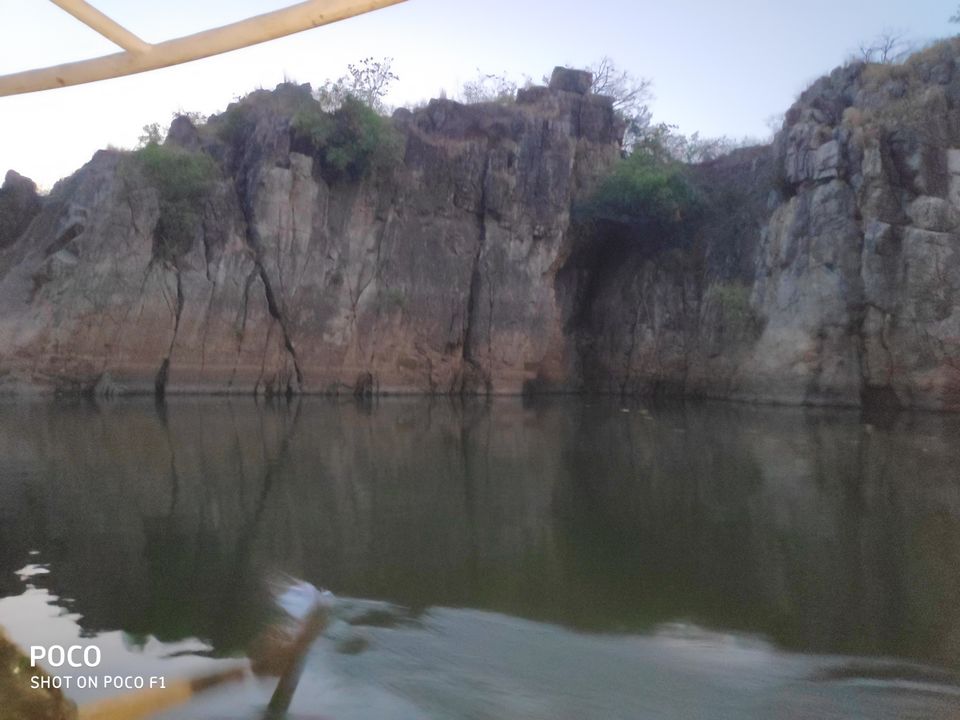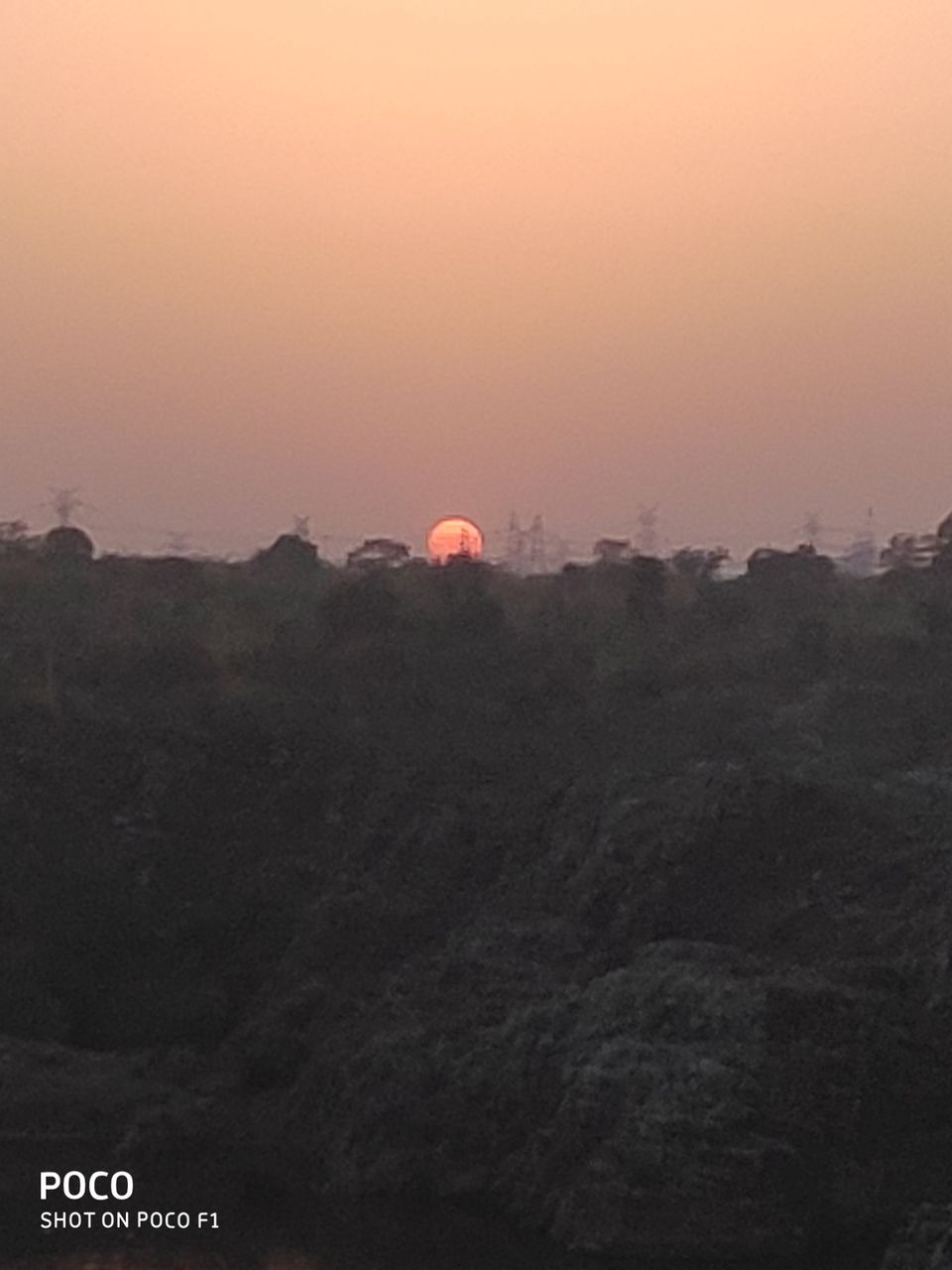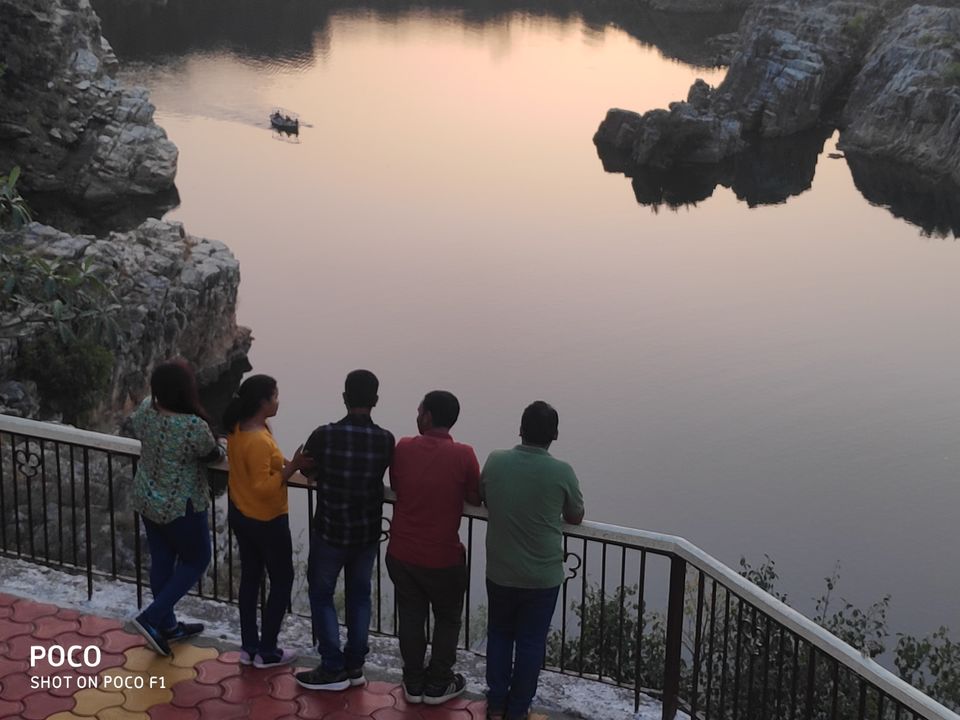 Nearest Station : Jabalpur, Madhya Pradesh
Best time to visit : October to March
Closing time : June end to 15th October.
Best date to visit : 15th October (they ride for entire night under the sky since its first day opening after mansoon)
Places to stay : Panchavati guest house, bhedaghat
Guys, do visit and write me a review...
Happy travelling...:)
Happy exploring... :)