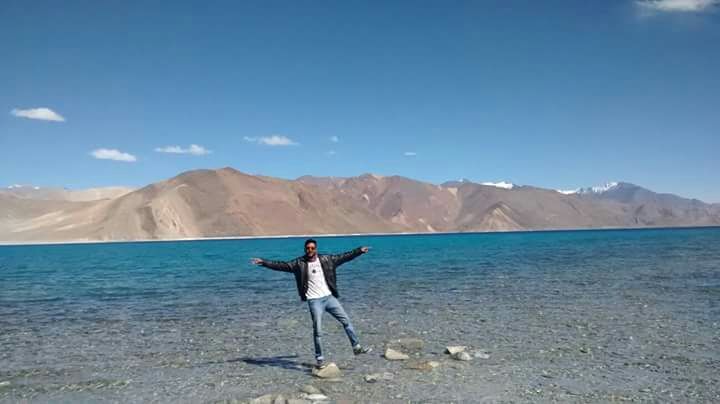 The Land of Beautiful scenic places, snow, Rivers, Rough Terrains, Monks & Monasteries and offcourse the coldest place in India - Ladakh.
The day we started our journey we knew we are heading towards the Heaven. We took an overnight bus from Delhi to Manali and stayed in a guest house. Our planning was like as we were moving towards the highest altitude of the world so we had full proof plan to complete our journey without any mishap or illness. So we decided to acclimatize ourselves while reaching to Leh. We spent a day in Manali hangout there near by Beas River as well as local temples and market.
We started our journey from Manali towards Leh which is around 450 kms. we started feeling while moving up that it will be a really tough journey although the roads and the hills region via Rohtang Pass was amazing.  We started moving towards keylong, jispa , zing zing bar and Sarchu. After 7-8 hours journey we reached Sarchu and found lots of camps near by zanskar river where we decided to take Detour. It was so cold and secluded stay as in night, we started encountering drop in temperature, breathing problems and windy climate.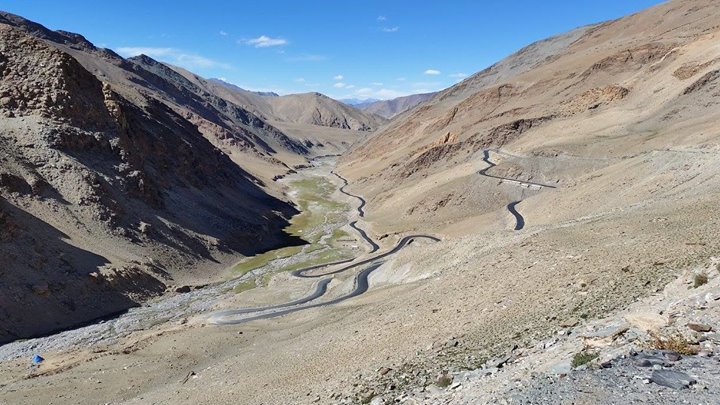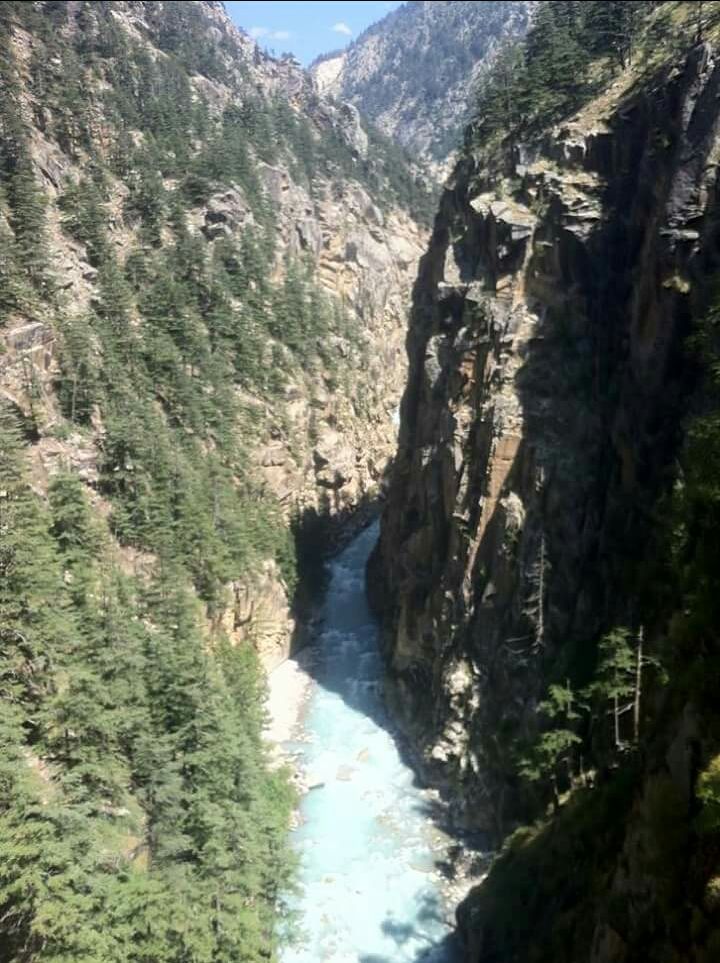 Morning at Sarchu was freezing, tap water got freezed so you can imagine how cold it was.
After having breakfast, We started our journey towards Leh. After travelling around 3-4 hours from Sarchu we reached to the Second Highest Motorable Road in the World I. e. Taglang LA. We were not allowed to be there more than 10-15 min as it was so chill and windy, We started feeling nausea and headache too But it was a wonderful feeling to be on the second Highest point. By evening we completed our journey till Leh.
We checked in to the homestay with a local family as we were enormously tired so we decided to call it a day.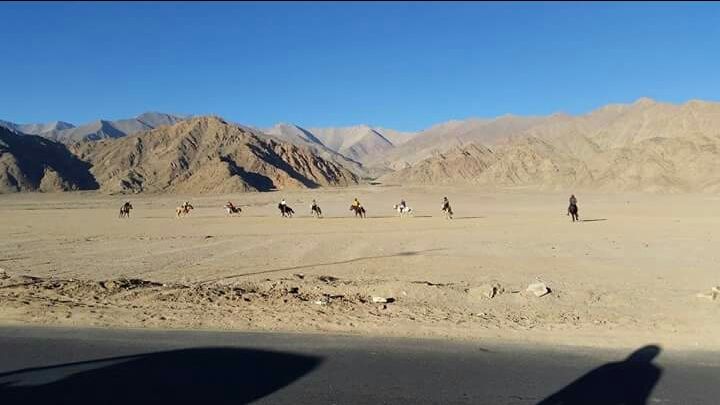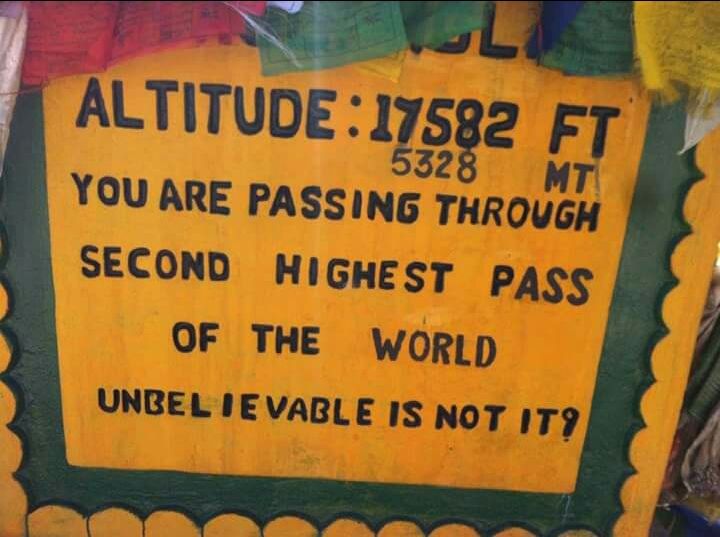 As we were at one of the highest altitude and it's suggested that atleast 24 hours you need to stay at one place and take rest to acclimatize yourself. so we just had normal market hangout and local dishes to enjoy.
It was a day to the highest lake in the hills called The Lake with Blue Water ~ Pangong. So we travel towards the same while moving towards the lake we reached to the third highest Motorable road in the world I. e. Changla. It was so freezing and windy here too. After a long ride and rough roads we finally reached to the dreamy place at Pangong. We enjoyed the scenic beauty, the lake, the blue water and lots of good restaurants named after 3 Idiots release. As it was almost 150 km one side on rough terrains and we need to reach back to Leh we travelled back to the city.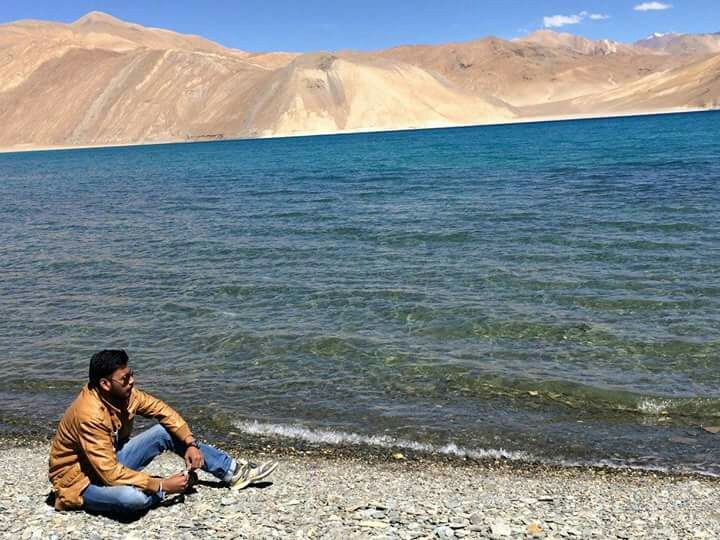 It was a day to travel to Nubra Valley and Thicksey Monastery, almost same distance like we did yesterday. We felt so peaceful and pure in the chanting of the prayers in Monastery, foreigners use to live here in the monstery for some duration to re-energize themselves in the purity of the atmosphere put there.
Nubra Valley - Quite amazing and scenic beauty. Mountains at one side, other side the desert, Plains at one side and river flowing in between. Again a dream place to visit.
After long hectic journey we travelled back to Leh to take some rest.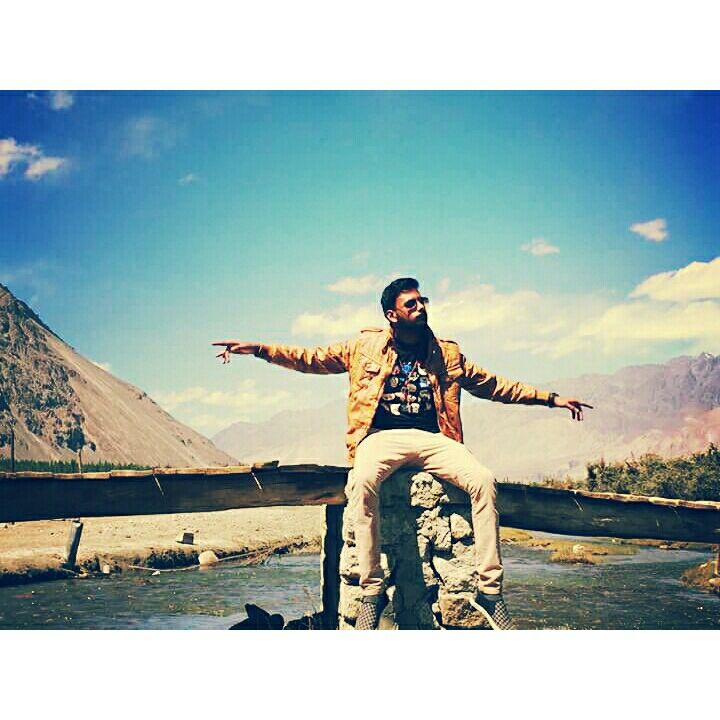 2 days back to back hectic travelling so we decided to give it a rest day, just had local sightseeing like 3 idiot school, Leh Palace and Zorawar Singh fort (Unbelievable museum, must visit to face off the historical guns, swords, knives, the safe guards and many more.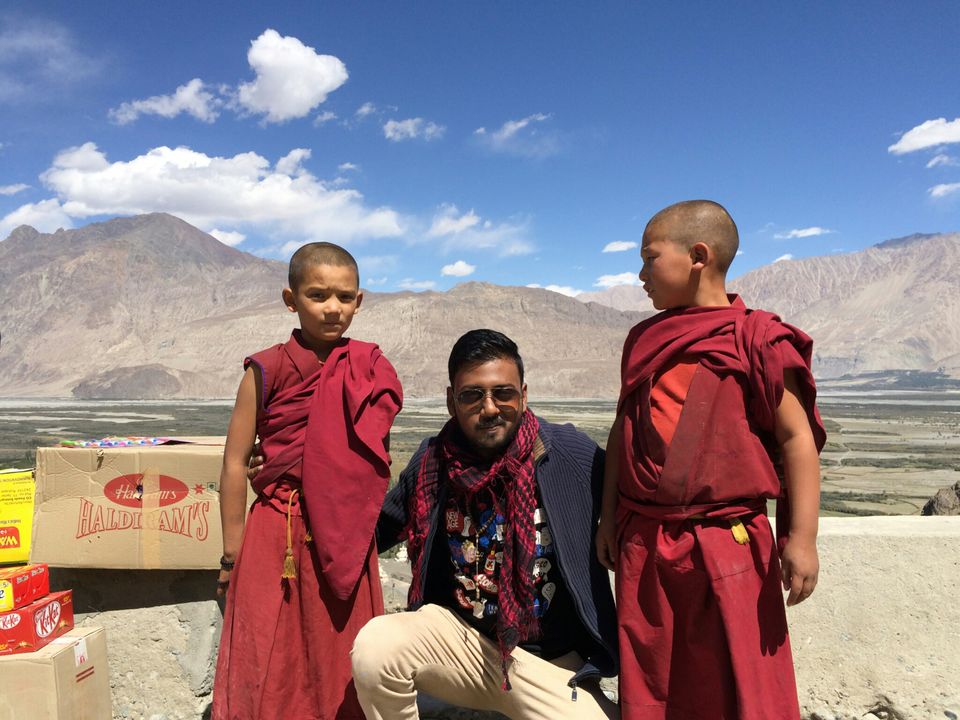 The biggest day for me as I was riding to the highest Motorable Road in the world k/a Khardungla on my Mother's Birth Day.
It was really tough, Rough, windy, cold, uphill, downhill, to ride on raw roads but after struggling of around 3 hours we reached to Khardungla. Wonderful and mesmerized feel to be out there. Now on the way back to the city.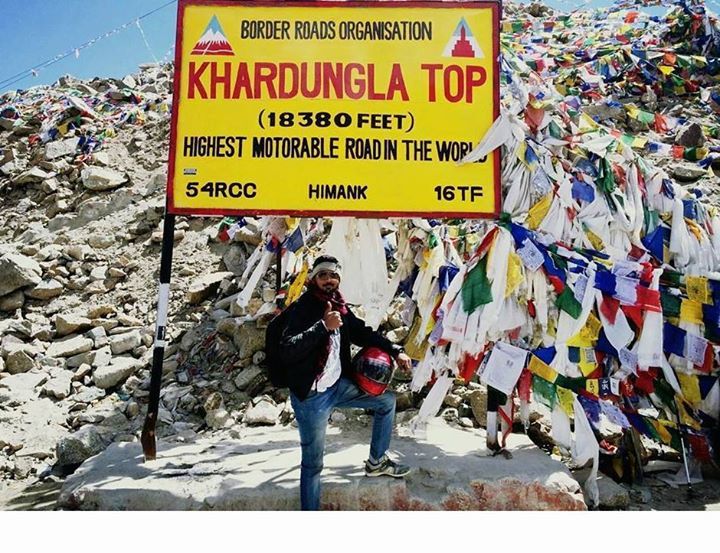 I decided to ride to the famous Pathar Saheb gurdwara, magnetic Hills and Nimo river (Sangam point of 2 rivers).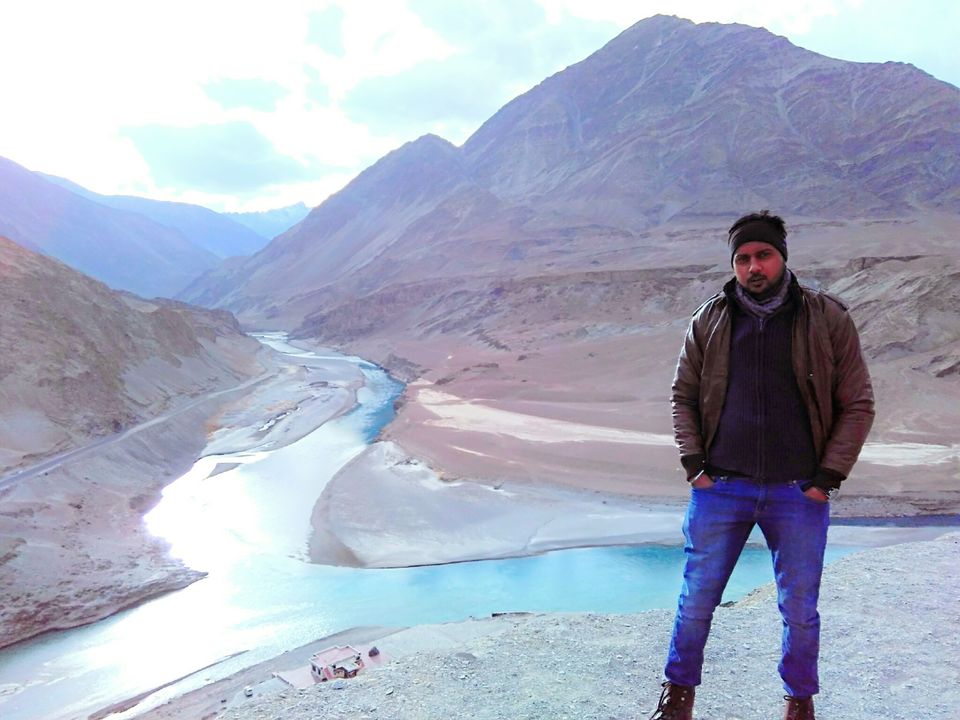 Again the Big day, as it was our Ladakh Marathon day which happens every year in September. In the cold, chill climate we got ready to run the marathon and test our stamina and fitness.
After getting experience of everything the coldness, the height, the hills, Rivers, Rough Terrains, marathon, food and the climate we finished our journey to one of the most toughest place in the world and flown back to Delhi.