Nestled among the Himalayan foothills, the hill station of Darjeeling is an escapist's paradise.Unlike the other Himalayan hill stations, Darjeeling tourism provides more than just adventure and views. Once a quaint town,it was made the summer capital of the British Empire in India. Set among verdant tea estates under the shadow of the mighty Kanchenjunga, the romanticism of Darjeeling is hardly matched by any other hill station in India.Its breathing, vibrant culture, the quiet, majestic monasteries and an endearing toy train is what sets it apart.But, despite all its accolades, the hill town is inhabited by the most humble and welcoming set of locals, ones who will open their doors and serve you some hot, feel-good kind of Tibetan food and make you laugh with their stories.
The capital of Sikkim is another ideal getaway for the entire eastern India. From lazy mornings to frozen lakes, your adrenalin would experience countless fluctuations over your stay.The religiously diverse India has a special chapter of Sikkim in it and with their most humble welcome, the people of Gangtok ensure that every second of your stay remains forever within you.
HOW TO REACH
The nearest Railway Station is New Jalpaiguri (NJP).
The nearest Airport is Bagdogra Airport.
The easiest and the most affordable way to get to Darjeeling is to first reach kolkata and then continue your journey by train/flight to NJP/Bagdogra.
DAY- 1
After reaching NJP/Bagdogra, it is a 3 hour journey to Darjeeling. One can hire a taxi or shared vehicle which usually costs 300-400 per person. During the journey enjoy the scenic beauty along the way. After reaching Darjeeling, check into your hotel, refresh and take some rest. You have the whole day to explore the local area and local cuisine. Take time and explore the Mall Road.
Mall Road
The Mall Road in Darjeeling is the shopaholic's paradise in the true sense. After opening in the morning until evening, this road is a beehive of activities throughout the day. From small stores to emporia, street shops to branded outlets, bookstores to art galleries, tea-stalls to big restaurants, Mall Road allows you all kinds of shopping possibilities. Besides the jackets, shawls, sweaters, etc., one can even shop for some amazing collection of traditional and costume jewelry from this area. The other popular picks include handicrafts, Tibetan masks, souvenirs, carpets, local accessories and much more.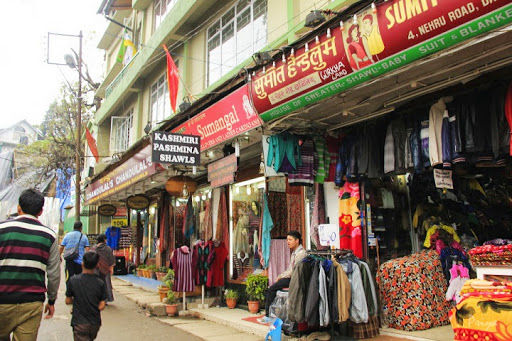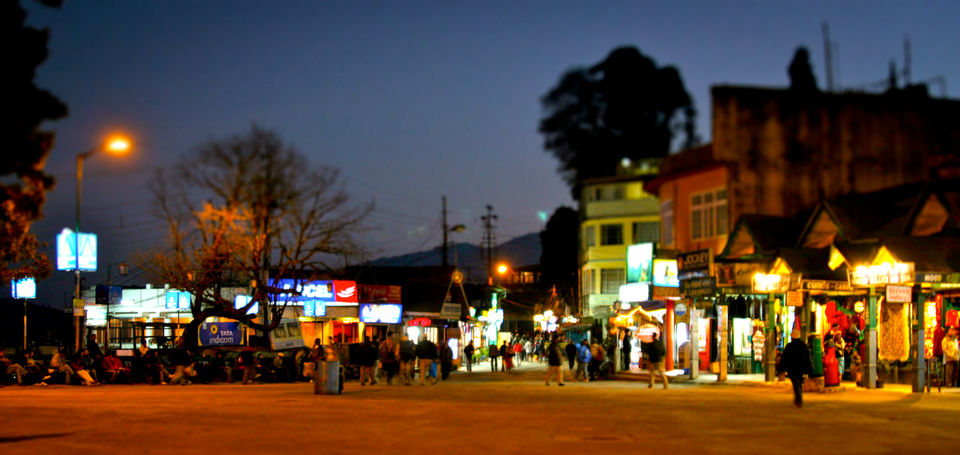 DAY- 2
Wake up early and head to Tiger Hill to experience a sunrise like never before. Tiger Hill is one of the most popular destination of Darjeeling so a problem of stucking in the traffic is always lingering, to avoid this problem leave as early as 4:00 am. As you pass through, thick forests of oak and magnolia, get ready to enjoy a sunrise over Kangchenjunga Peak. As the first rays of the sun hit the place, you get to see the twin peaks of Kanchenjunga painted in shades of pink and orange.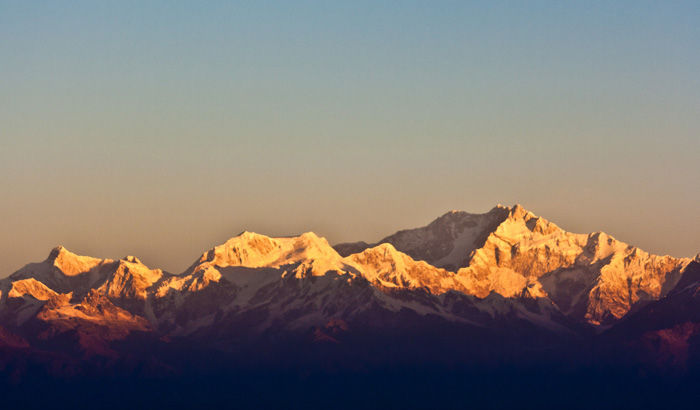 While returning,visit Ghoom Monastery, War memorial and Batasia Loop.An age old monastery, Ghoom Monastery is known for its spiritual ambience, beautiful thangkas and alluring surroundings.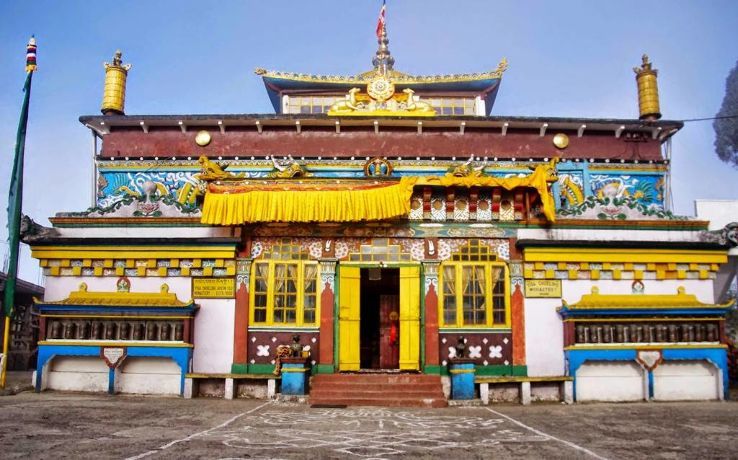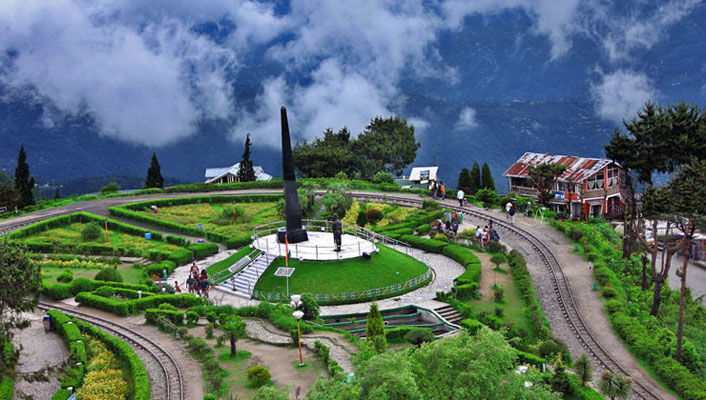 After having breakfast go for your next round of sightseeing. Start with a visit to Padmaja Naidu Zoological Park, which is well-known for its exotic flora and fauna. Visit Peace Pagoda, another major tourist attraction of Darjeeling.
You can utilize your day by visiting the famous Himalayan Mountaineering Institute (Closed on Thursday).
Enjoy the beautiful views of the tea plantations and snow-capped peaks with a Cable Ride that takes you to the beautiful Rangit Valley from Darjeeling.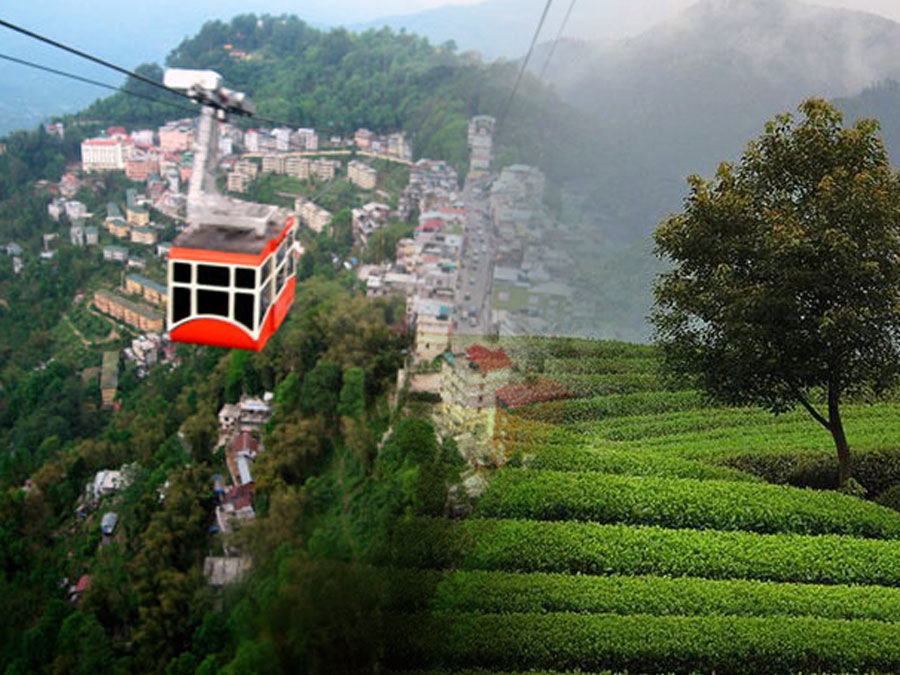 DAY- 3
Drive from Darjeeling to
Kalimpong
(57 km/3 Hours).The drive that will take you through the magnificent Lopchu Tea Garden, is truly an experience that will last forever in your minds. On your way through the tea garden, savour in the eccentric blend and flavour of Tea Peda (a local sweet) and refreshing fruit juice to keep yourself packed with energy.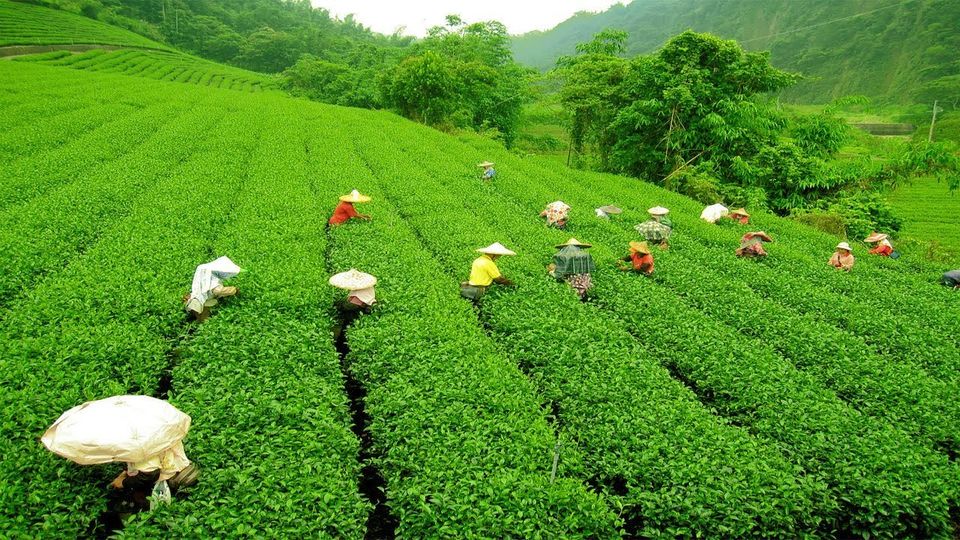 A visit to the Lover's Meet Point, from where you can have a glimpse of the union of the enthralling Teesta and Rangit Rivers will surely steal all the attentions for the day.
Visit the scenic Deolo Hill, Science City, Durbin Dara Hill, Jang Dong Palriffo Brang Monastery and the Pine View Cactus Nursery.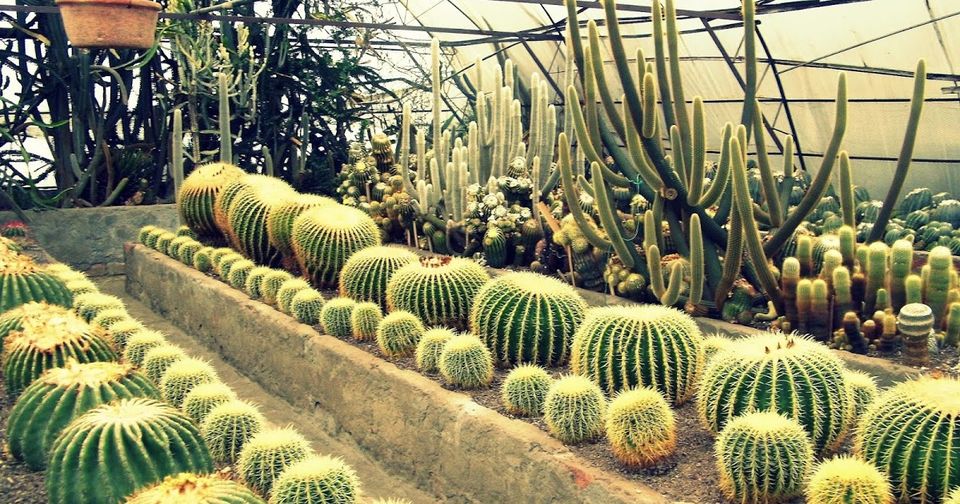 Check into a hotel and stay overnight in Kalimpong.
DAY- 4
Drive from Kalimpong to Gangtok (73 km/3 Hours). A delightful drive through the scenic trails of Kalimpong will take you to Gangtok, the capital city of Sikkim.
MG Marg
Check into a hotel and spend the evening strolling through the local market and streets. Check out the MG Marg, it will give a good chance to interact with local people,thier customs and their cuisines.MG Road is a street which is viewed as the town focal point of Gangtok. It is more like a long extend of open shopping center or lane square where local people and visitors take recreation walk or simply sit and unwind on one of the numerous seats laid along the center and both sides of the street to absorb the vibe.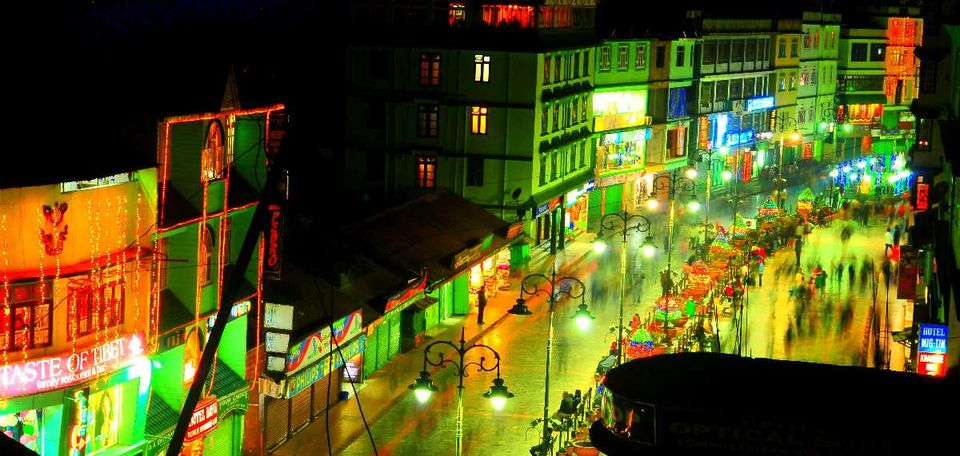 DAY- 5

A tranquil and scenic lake, Tsomgo Lake is one of the most popular attractions of Gangtok. Set at an elevation of 3780 m, this glacial lake is considered holy by Sikkimese people. There is a temple dedicated to Lord Shiva, located on the banks of the lake. The place is a paradise for bird watchers as get to spot a number of Brahmini ducks and migratory birds near the lake.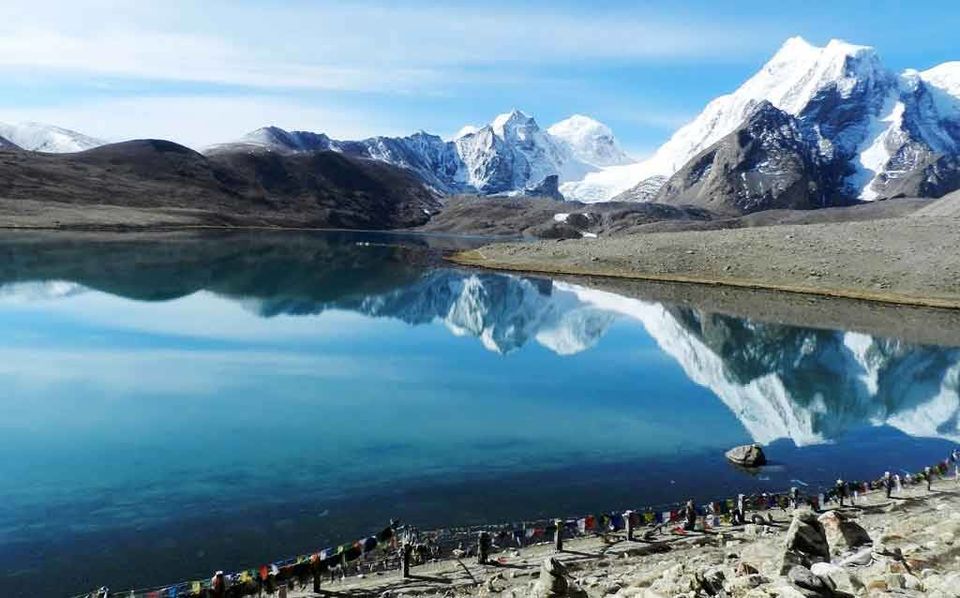 This place has a lot to see and one can spend a hefty amount without feeling an urge to leave. Later on, go on to visiting Nathula Pass. The Nathula merges the Indian state of Sikkim with China's Tibet Autonomous Region. The pass is situated, at 4,310 m above sea level, forms as a piece of a branch of the old Silk Road.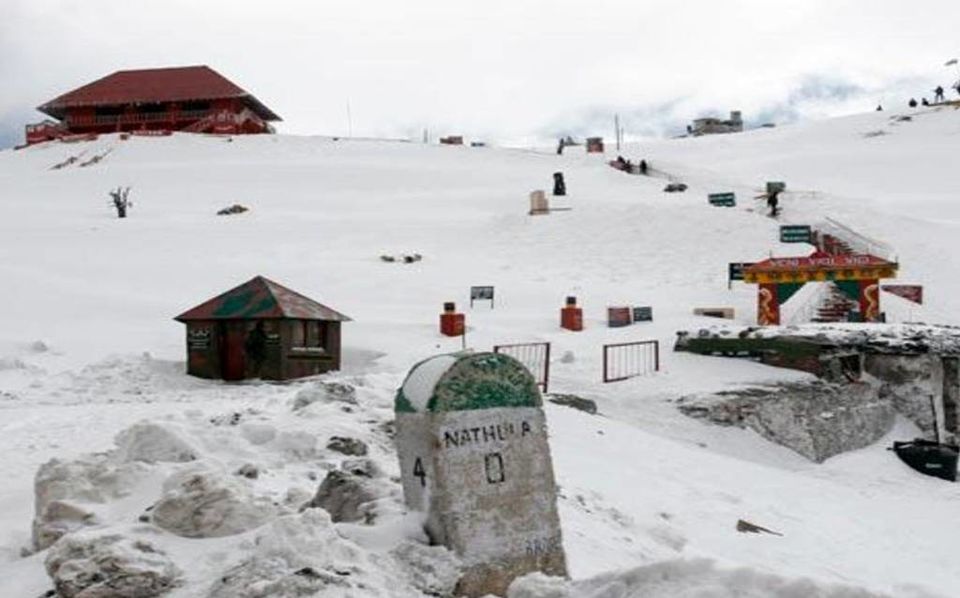 DAY- 6
Have a breakfast and go on for a sightseeing tour and visit Tashi view point, Ganesh Tok, Hanuman Tok, Flower show, Cottage Industry and Handicraft Centre, Institute of Tibetology, Dro-dul Chorten, Enchey Monastery & Banjakhri Falls.
This famous tourist point is located at a distance of 8 km from the town and is mostly known for offering some of the best sunrise and sunset views. One can witness the changing of colours of the Kanchenjunga and Siniolchu Peaks as the sun slowly moves from this view point along with the glimpse famous monasteries of Gangtok, Phodong and Labrang. Tourists can enjoy refreshing drinks while relishing the stunning panorama and can also buy souvenirs from the shops set up here.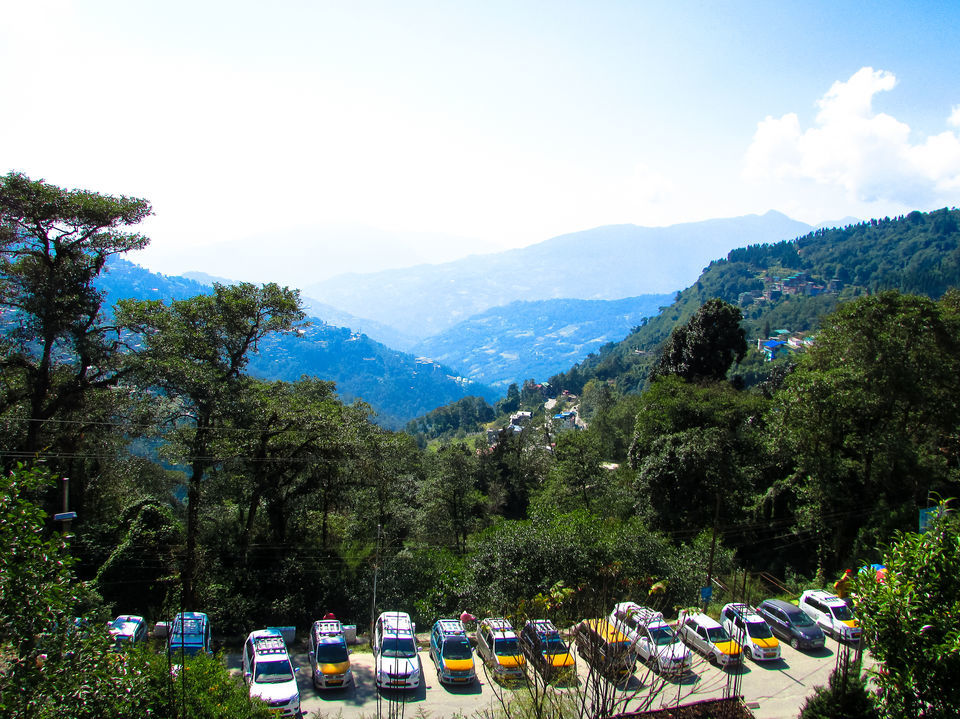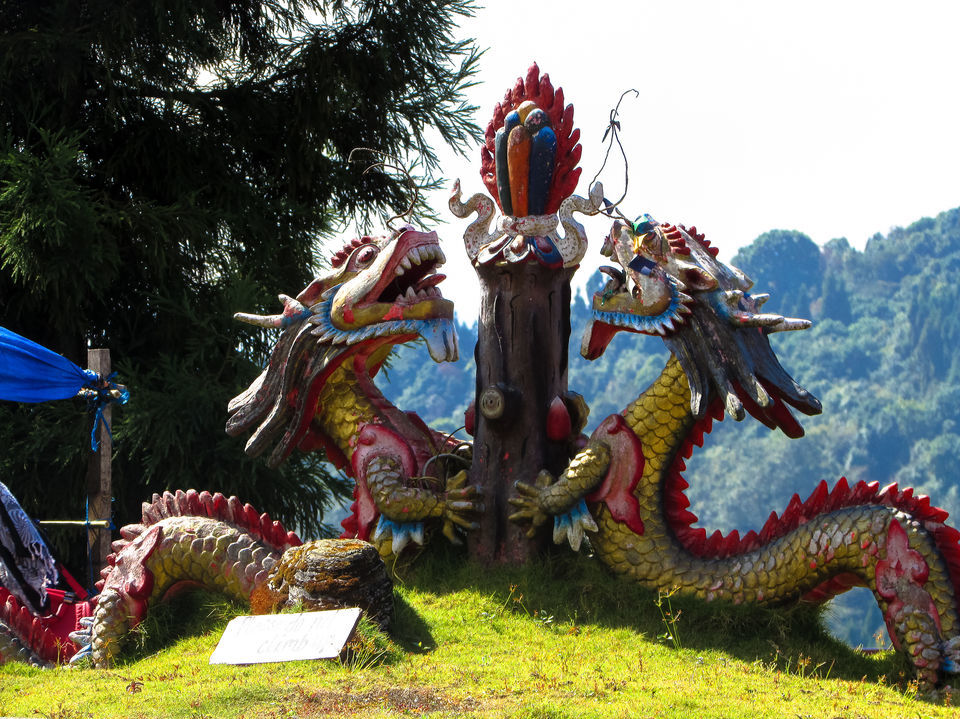 As the literal meaning of Enchey Monastery i.e 'the solitary temple', this sacred Buddhist pilgrim is the mystical wonderland surrounded with splendid natural beauty.The tall pine trees, the exhilarating whiff of flower-bedecked meadows and the scenic view of the Kanchenjunga Hills infuse the devotees with the feeling of being amidst a serene and blessed environment.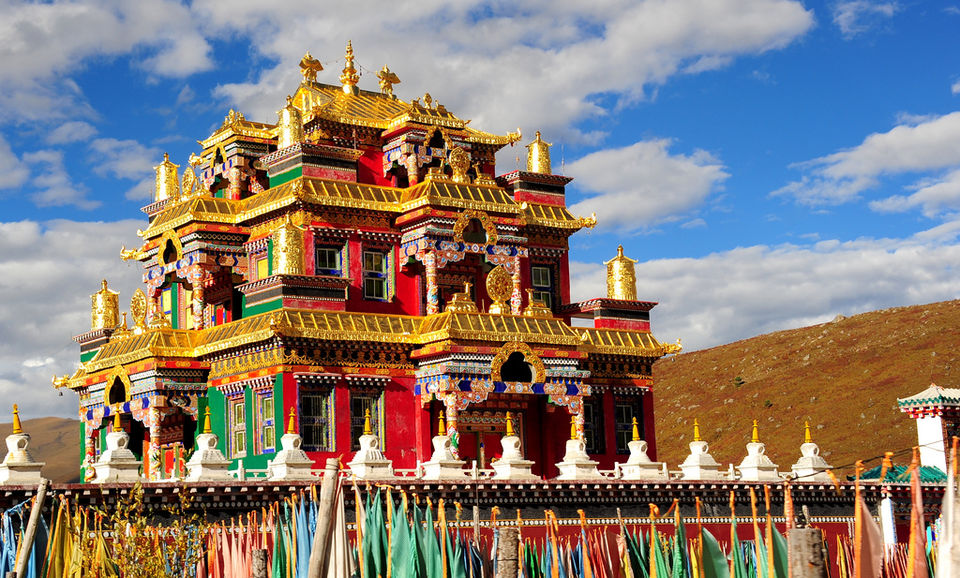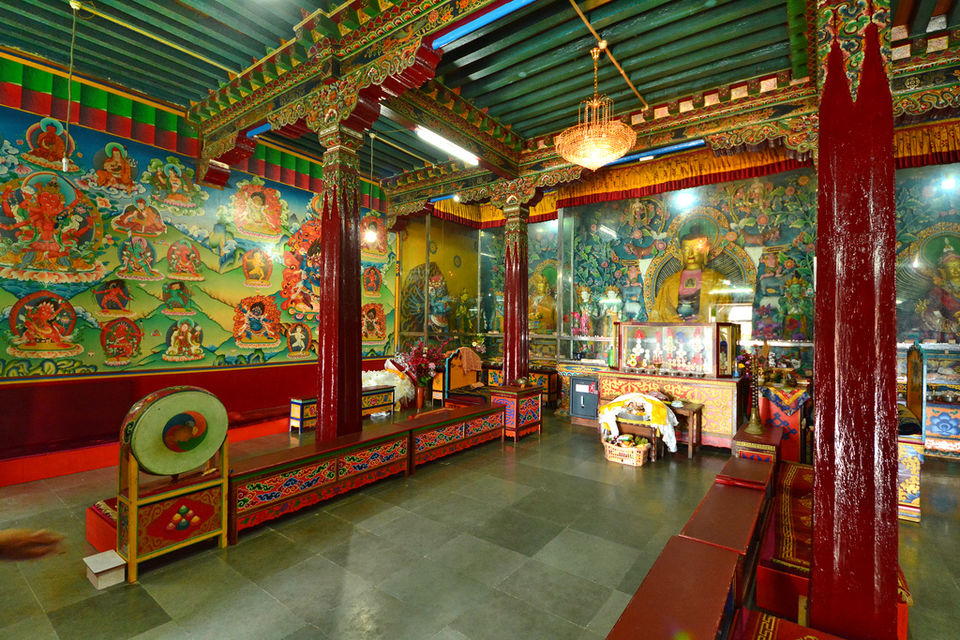 Banjhakri falls is a remarkable touristy spot in Sikkim. This is place is really fascinating as it is a waterfall that thunders down from a height of almost 70 feet. Few facilities have been built for the visitors to go closer to the waterfall and take a shower. This a ideal place for kids to enjoy and is also best for family hangouts.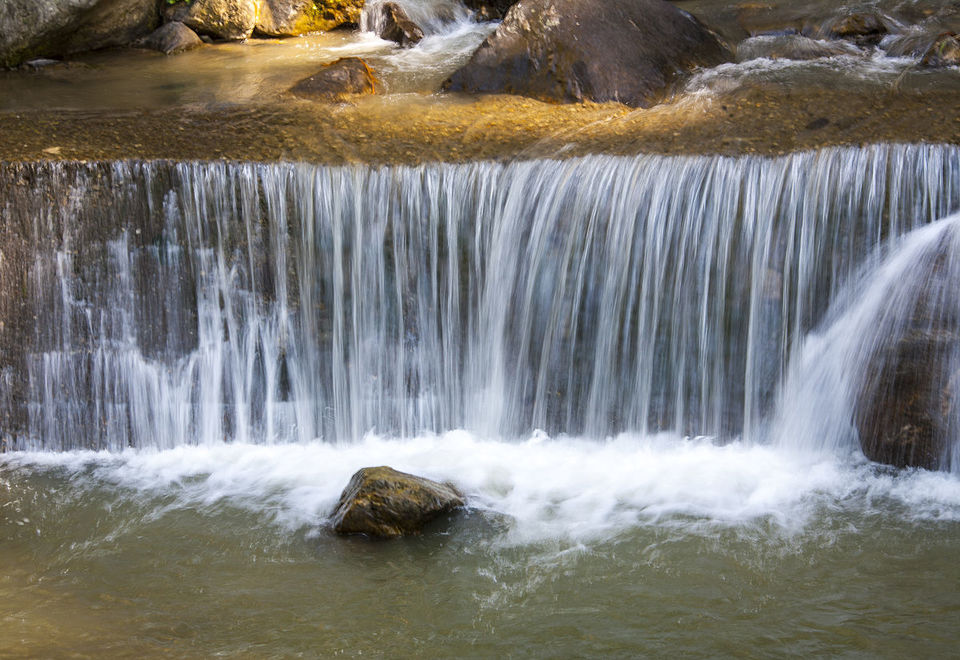 Darjeeling and Gangtok have much more to offer apart from this. The North East is an evergreen tourist destination and it has a lot to offer to the tourists throught the year. People can visit this serene places many a times and could be as amazed as the first time travellers.