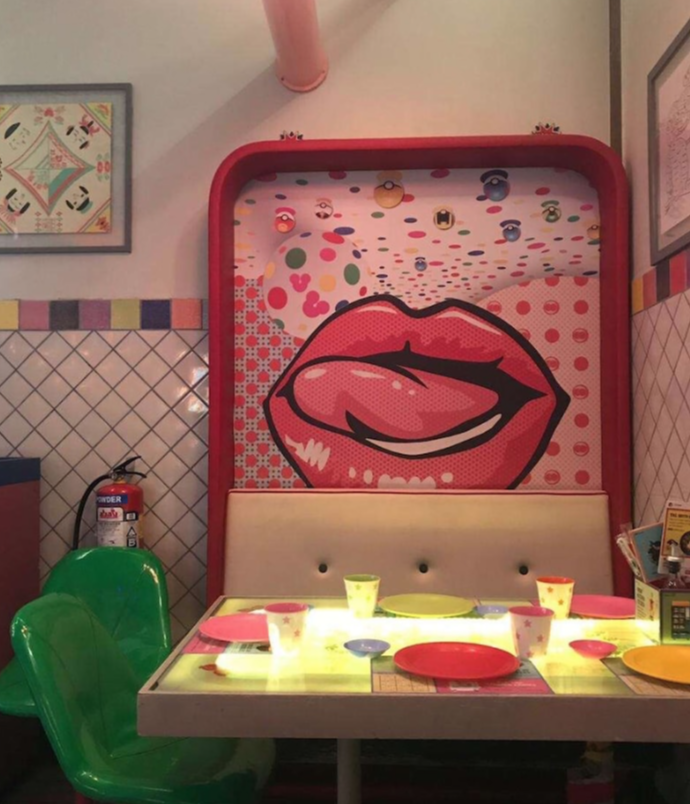 Tokyo is the land of minimalism where everything is really tiny ranging from homes, interior beds, bathrooms, lights, and everything else. It is the city which launched hotel pods, where people can live in a private room which just fits in a bed and closes like a pod. There are many places across the world which draw inspiration from Japanese interiors and food.
The place has some of the most personal interiors in Mumbai
I remember going to a nightclub in Tokyo which had many neon lights and offbeat interiors. I was really awed by the interiors and ever since I came back to India, I had been thinking about the nightclub a lot. I am a huge fan of places with interesting interiors and I truly believe that in this age where we have too much of everything, maintaining a personal touch of interiors can add the differentiating factor in everything. Personality is really important in interiors to make people keep coming back.
I recently found Hello Guppy, a fantastic noodle bar at BKC. The place was too good to be true when I walked in. As a child, I watched many Japanese series and read mangas, I had never in my wildest dreams imagined walking into a restaurant with interiors like Hello Guppy, specially in Mumbai.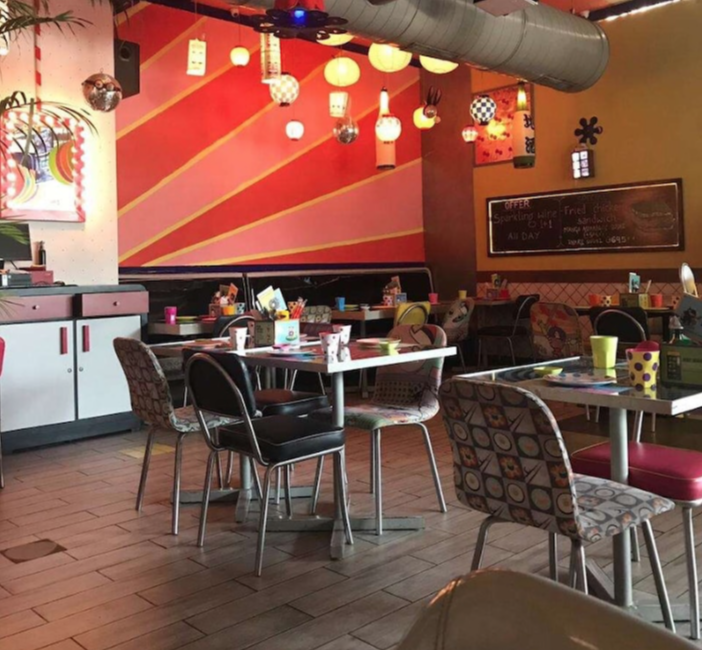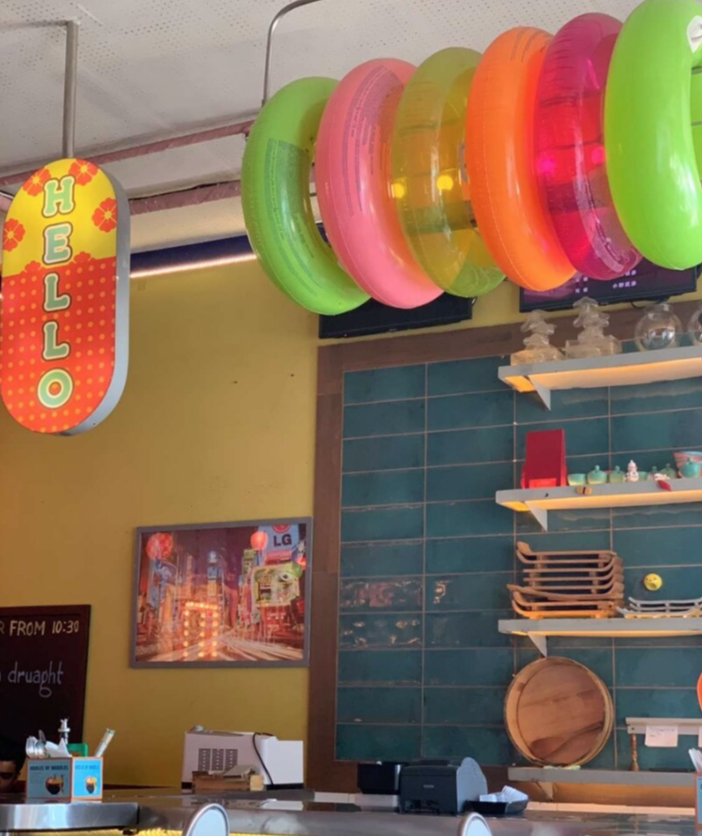 Extremely well designed with a lot of thought put into what the customers feel like when they walk in. The table had a glass and it had a lot of mini things inside. It almost looked like a game with neon lights and was really eye catching and interesting. I really enjoyed sitting on the table and observing the way it was designed. If an author writes a book with detailing to make it interesting, this restaurant was almost like a book which could be explored.
The table mat was interactive with a "find the word" puzzle which had many Japanese dishes in the puzzle. I was drooling when I entered the restaurant, but something really funny happened. I got very engrossed in finding the words and solving all the puzzles on the page. I found words like Miso, Sushi, Wanton, matcha and many others on the puzzle. I was taken aback by how I felt like a child at the restaurant and also like a mature person who could admire interesting interiors. The place allowed me to explore so many sides of myself at the same time.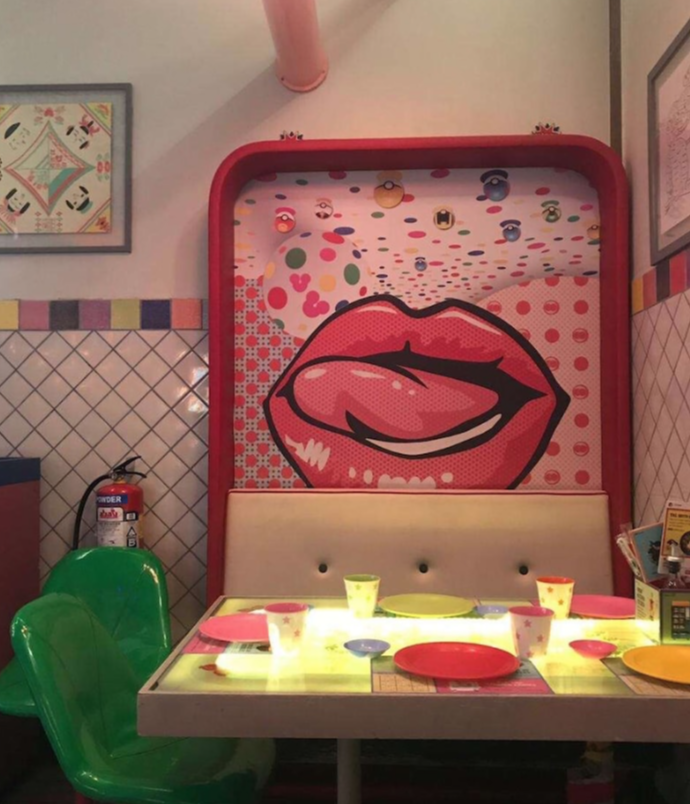 Honestly, I forgot that I am in Mumbai city. Mumbai as a city is over saturated with restaurants. I almost find places which are very similar to each other and have similar modern interiors. I have not found a place with interiors as quirky and interesting as Hello Guppy in a really long time. Kudos! to the interior designer. There sure is a lot of inspiration to be taken from her.
The 1.5 hours I spent at this noodle bar passed away in a second
Thanks to the fantastic interiors at the place, I spent a lot more time enjoying the interiors than actually eating the food. I was here for a date with my mother and the place really got us talking. We started off with a challenge to complete all the table mat puzzles and we kept sending the waiter back when he came to take the order.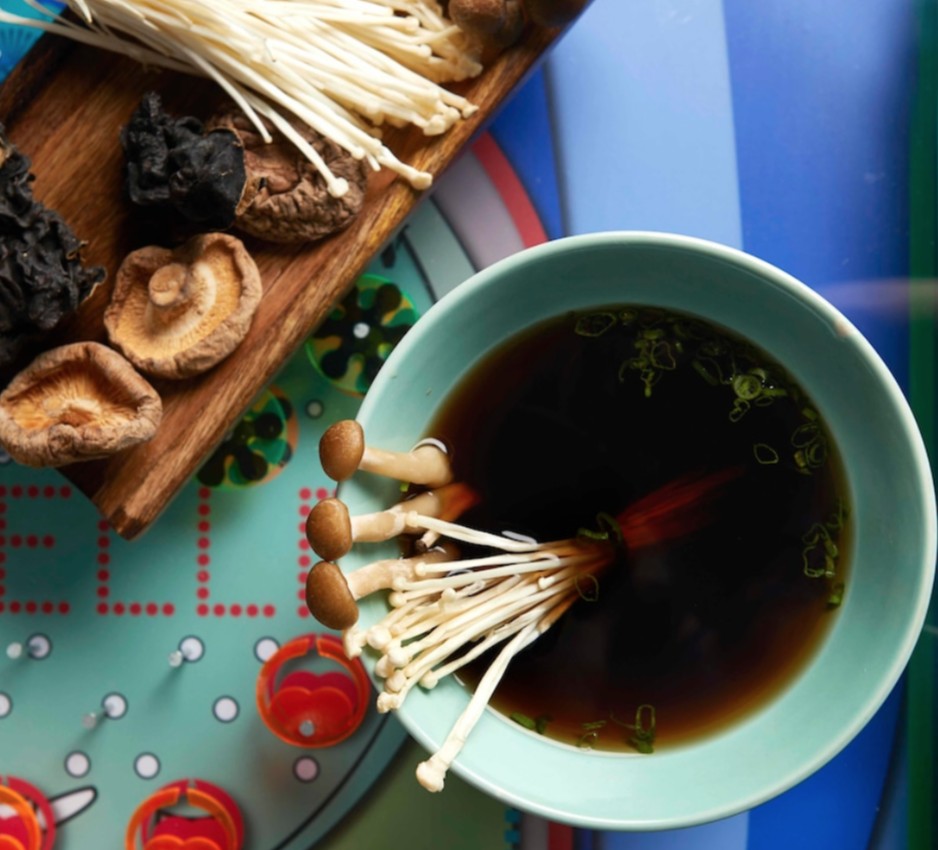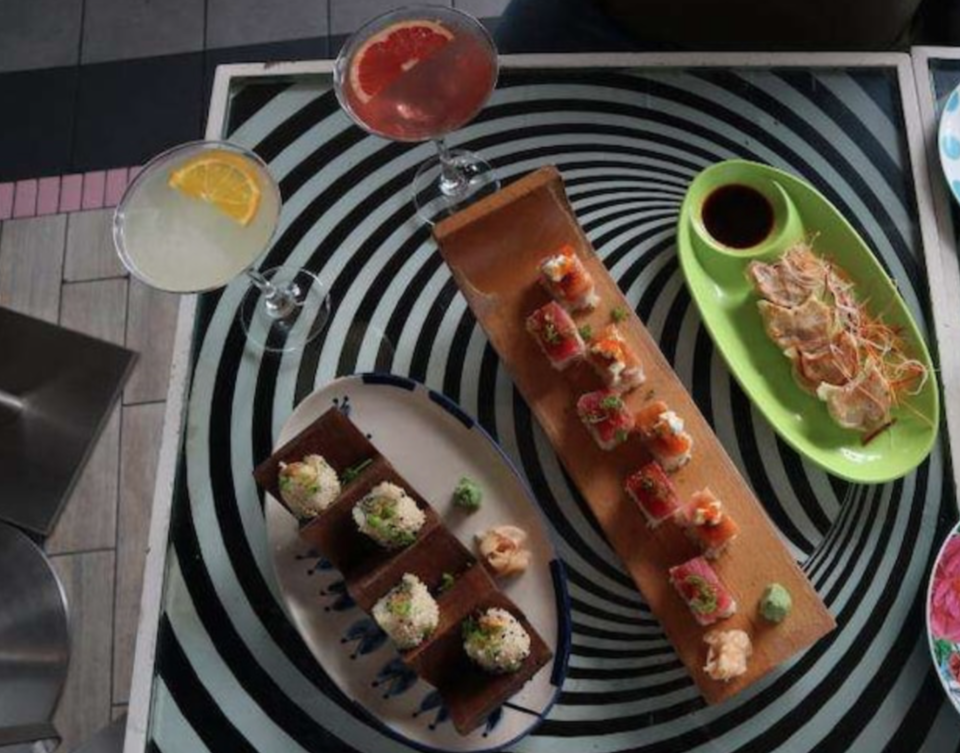 Since my mother lost, she was nice enough to let me place the order. Most Asian restaurants in India give an Indian touch to their Asian food and use spices like Piri Piri in the sushi which take away the authentic flavour. I love those, because they give the asian food a fusion touch, however, they don't feel anything like the classic Asian food which I have tried. Hello Guppy was nothing like the other restaurants where I have been.
I tried their Pan griller Broccoli which was sweet and spicy. Their Avocado, cucumber and cream cheese roll had just the perfect balance of the flavour between asparagus and cream cheese. I am now a downright fan of their wantons and I totally loved their crispy corn which comes with a sichuan sauce.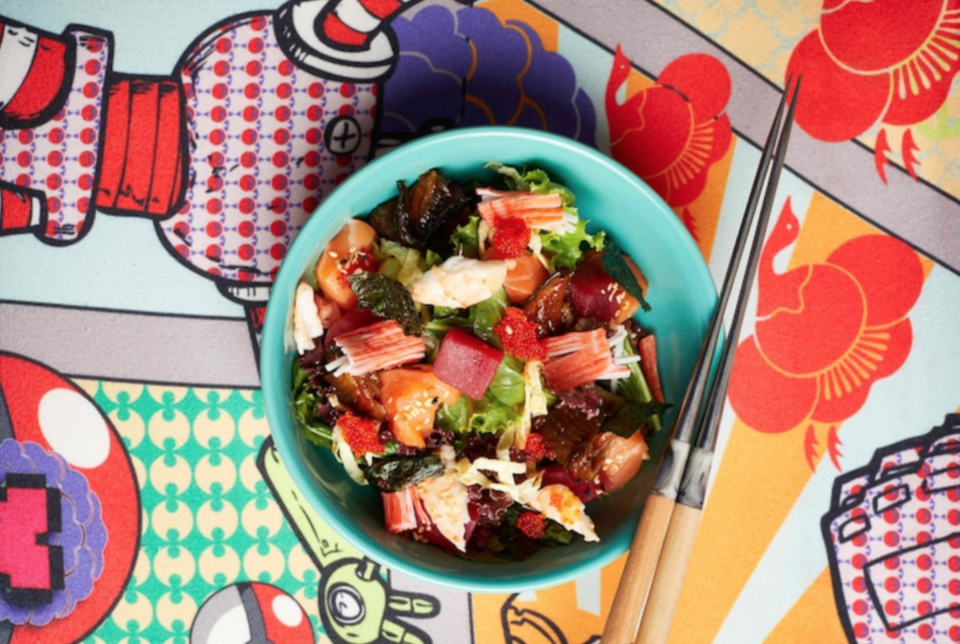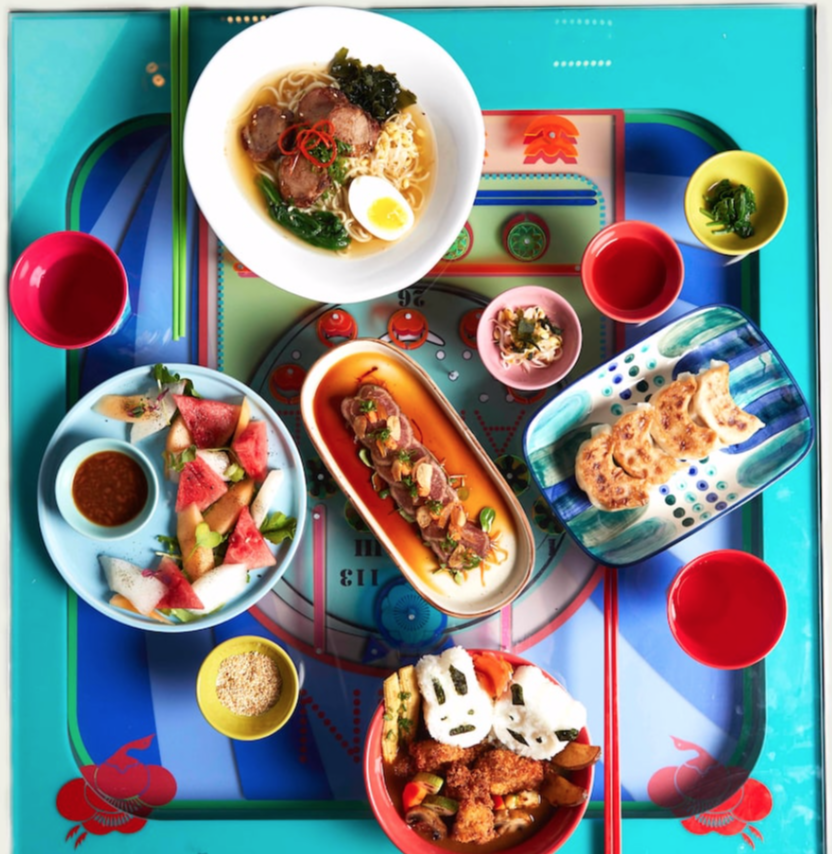 To end with, since I was really full, I simply tried their green tea which came right from Japan. I wish I had tried more dishes and dessert when I was there but I was really full.
I went here around 5 PM in the afternoon, but I'm sure the place has a great vibe at night with music and the grooves.
The place is located in the heart of BKC
Unit 4, Ground Floor, Jet Airways, Godrej Building, Bandra Kurla Complex, Mumbai