I went to this place with our client group as an monastery guide. Hemis monastery is largest in Leh. The museum has a great collection of old artifacts, books, photographs, swords etc. One can buy many beautiful souvenirs from the museum shop. The monastery is situated amidst mountain hills. Apart from the museum it is famous for tall statues of Padmasambhava and other gods.
One can spend around 2-3 hours to visit the museum. It is good to hire a sightseeing guide and know about the stories and legends of the monastery.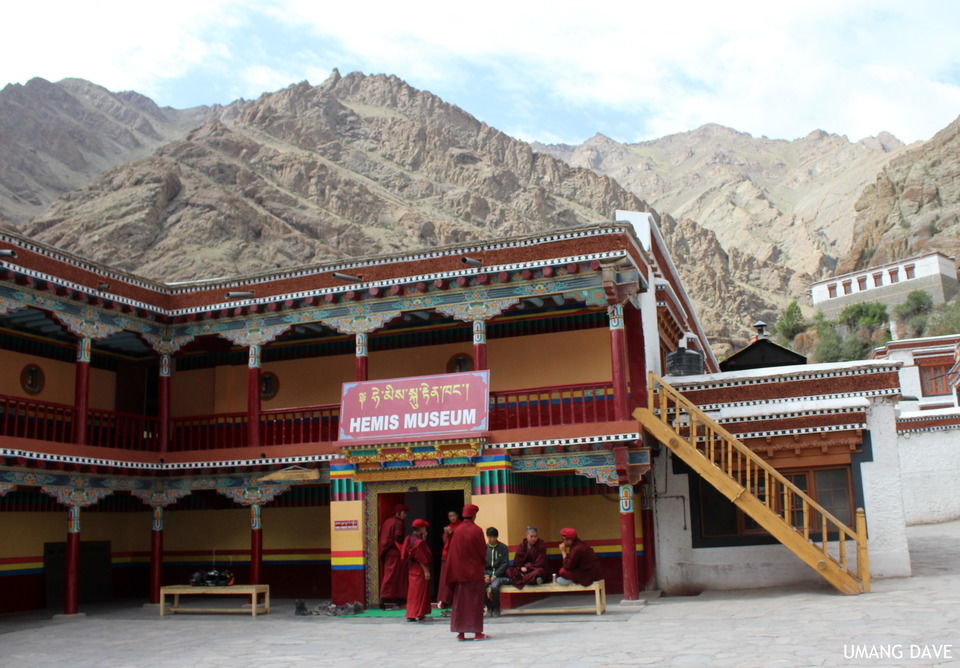 It is only 45km away from the Leh city and is easily accessible by road. It is among the must visit places of Ladakh.