Those looking forward to enjoy a once in a lifetime experience amidst snow-capped peaks and magnificent lakes along with rich culture and excellent cuisine, must plan a visit to Switzerland. This country has many amusements in store for travellers, especially those with kids.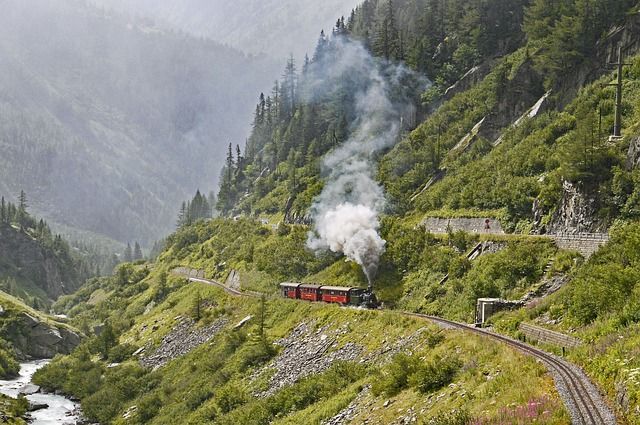 Mentioned below are some of the things that you should do when in Switzerland:
When in Switzerland, you must visit the beautiful countryside and experience the unmatched pleasures of agritourism while staying in a straw hut or on a campground.
In order to witness the breathtaking sceneries of this place, you should opt for a train ride along the length and breadth of the country. The train rides are highly preferred by travellers as with that they get to zip through the beautiful landscapes without really spending a fortune on the travelling expenses.
Also, a visit to Switzerland can never be completed without indulging in the lip-smacking Swiss chocolates. Even though these chocolates today are found across the world, the pleasure you derive from tasting these delicacies in their very place of origin is second to none. Do taste the well- known chocolate brands and make a trip to the chocolate factories across the country.
If you are big foodie, then Switzerland is the place to be in. Do taste Italian delicacies like risotto, French delicacies like hot cheese oozing from potatoes and the German delicacies like semi-dried sausages along with their own specialty like cheese fondue and rosti.
Switzerland is a perfect place for sports lovers as it has a number of land, water and air sports options. Canyoning is a popular sport here which includes travelling from the start to the end of a canyon using a number of methods such as climbing, walking, jumping, swimming and abseiling.
When it comes to luxury watches, this is the place to be in. Switzerland is considered as the temple of Horology and here you can find some excellent watch boutiques that sell an array of exquisite time pieces, made by highly skilled and experienced craftsmen.
When in Switzerland, you can also indulge in pampering yourself. You can go to any of the popular thermal baths in the region and relax. You can even choose to get a healing retreat in a deluxe indoor spa or else you can choose to get a bath outdoors amidst the Alps and pamper your body and mind.
Switzerland, being situated in the heart of Europe is also not too far from countries like Italy, Germany, Austria France and Austria. All these countries are also well-known holiday destinations, so when in Switzerland, you cannot miss the opportunity of visiting these countries by taking a train ride.
So, if you have not yet decided on a place to visit this vacation, you surely have enough reasons to make your travel arrangements to visit Switzerland now. You can choose Switzerland tour packages from the reputed travel company in Chennai to experience this beautiful country and to make a life-time experience that too at a competitive price rate.