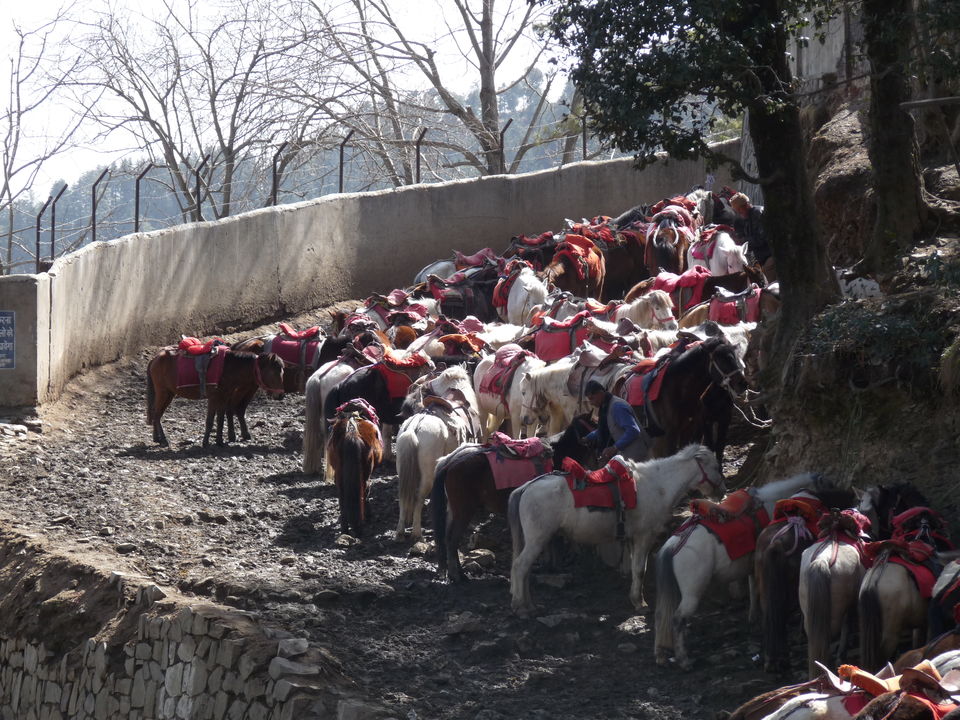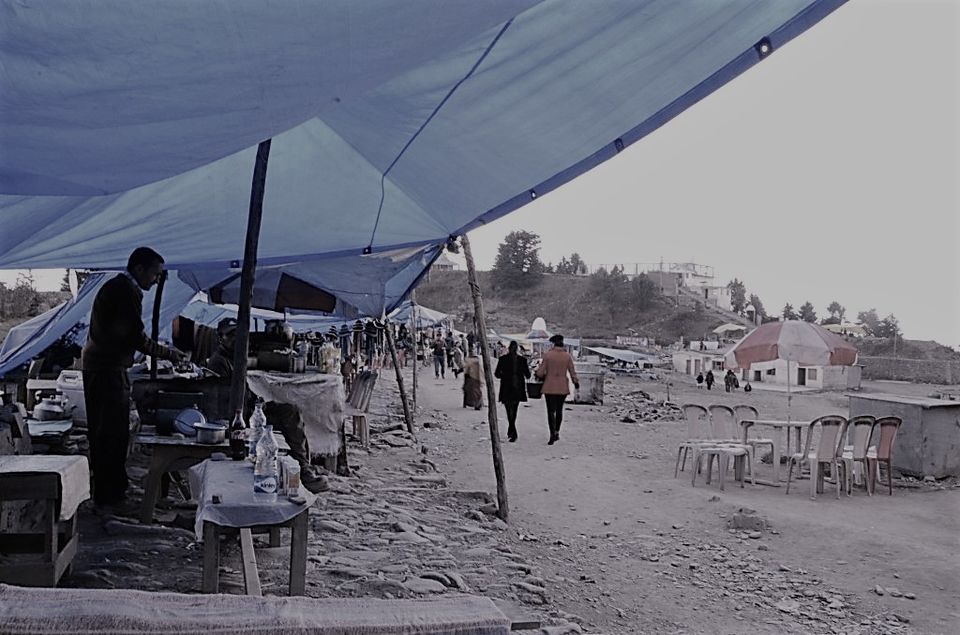 If you visit Simla, you'll be routed to Kufri for sure. Taxiwalas to hotel staff to natives will claim Kufri to be a dream destination. Of course, you'll not leave Simla without visiting the most recommended place. Human nature.
Internet search suggests Kufri as preferred weekend destination from Delhi and Chandigarh and also the most popular among honeymooners. In case you are planning a trip to Kufri, let me just gingerly enumerate few reasons for you to think twice.
* Kufri was a preferred destination in past when Simla was lesser visited and uncluttered. 
* Chances of witnessing snowfall in Kufri are negligible these day due to pollution and crowd.
* Kufri's tourism is regulated by the daily wage earners who fool the tourists to hire a mule ride on desired prices. Even though the the trail is quite easy and can be covered easily by walking. 
* In case, you are dreaming of wild flowers and natural beauty along the trail; I'm sorry to shatter your dreams because the trail isn't well-maintained. It is too dusty and smells of dirty pony's rubbish. 
* As soon as you reach Mahasu Peak (the highest peak in Kufri); and feel like admiring the encircling views and valleys, the garbage and plastic bottles all around you draws your attention.
* There's no green meadows or huge trees, but just dust and dust everywhere.
* No beautiful Pahari architecture (I was seeking) in sight, but tin-covered shops selling eating stuff at exorbitant prices.
* I was there to find some much needed solitude, peace and serenity but was shocked to see huge, unmanaged crowd and 1600+ odd ponies.
* Yaks, Mules and other animals are mistreated in front of tourists and there's no say.
* Unauthorized local guides literally harass the tourists. Surprisingly, no action been taken by Local Administration and Tourism Department to make Kufri, a better and safe tourist place.
* Last but not the least, Kufri is highly overrated.