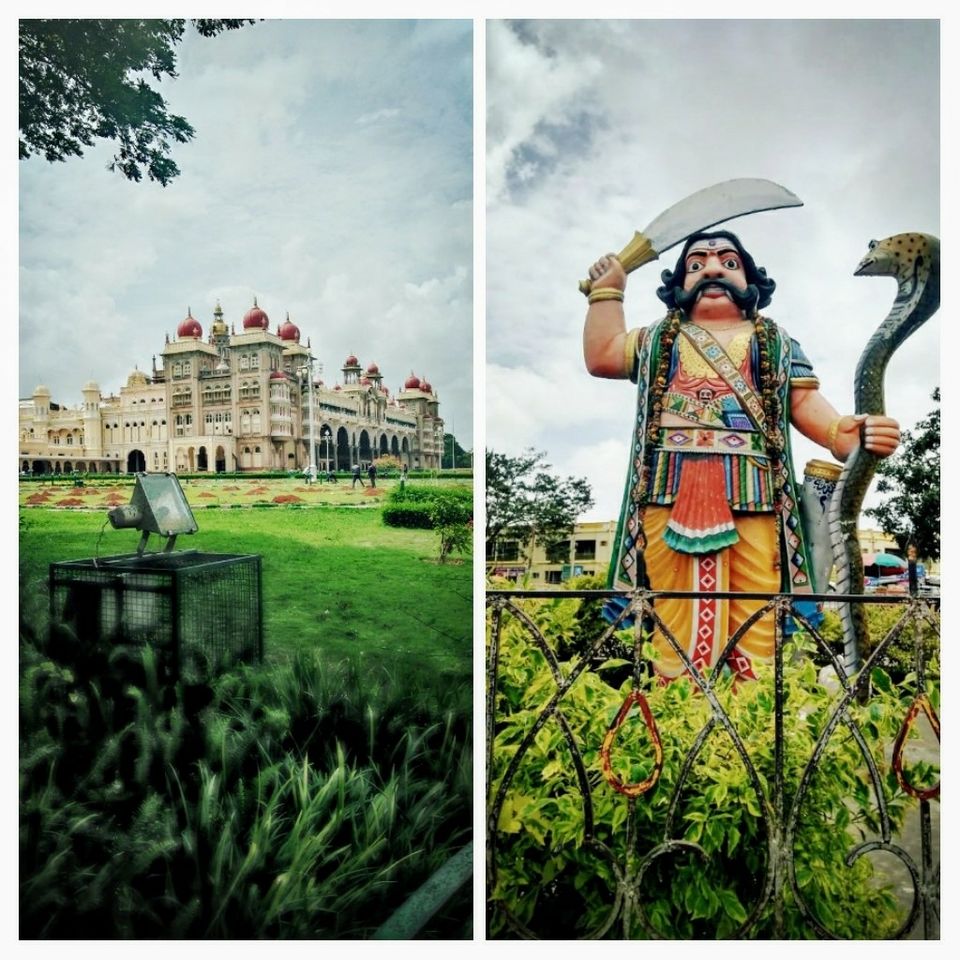 Yes, you read it right. It all started when Nunu Mausi(my Aunt-in law) was in town for a visit. There was this discussion started to take her to Mysore, to which she replied she would come only if "Tadasha- that's me" would come. I was shocked as I barely knew her. I had only met her at my wedding as she was one of the guests. But then, I thought of taking a sick leave and go with them as it was only for a day. And to my surprise, my dear husband denied to come with us as he had got cold and he had to go to Delhi(his 2nd home-he keeps travelling there often) the next day. And WE(my in-laws, Nunu Mausi and of course me) decided to go anyway. I spoke to many cab drivers and found a cab(sedan) who agreed to take us for ₹10/km.
We planned to start by 6 in the morning, so that we can cover all the places. I got up @5.20, by then everyone was ready already. My dad-in-law has a Defence background. So he is super punctual and is never late. And I am the only one in the family who is late. But, they are very considerate. They adjust with me. Enough of these stories now. So, we started the journey as planned, by 6.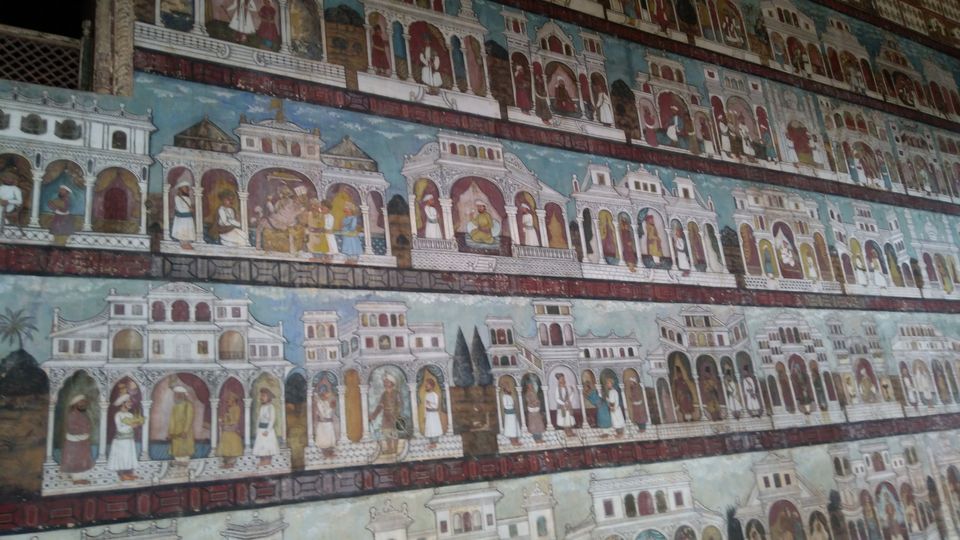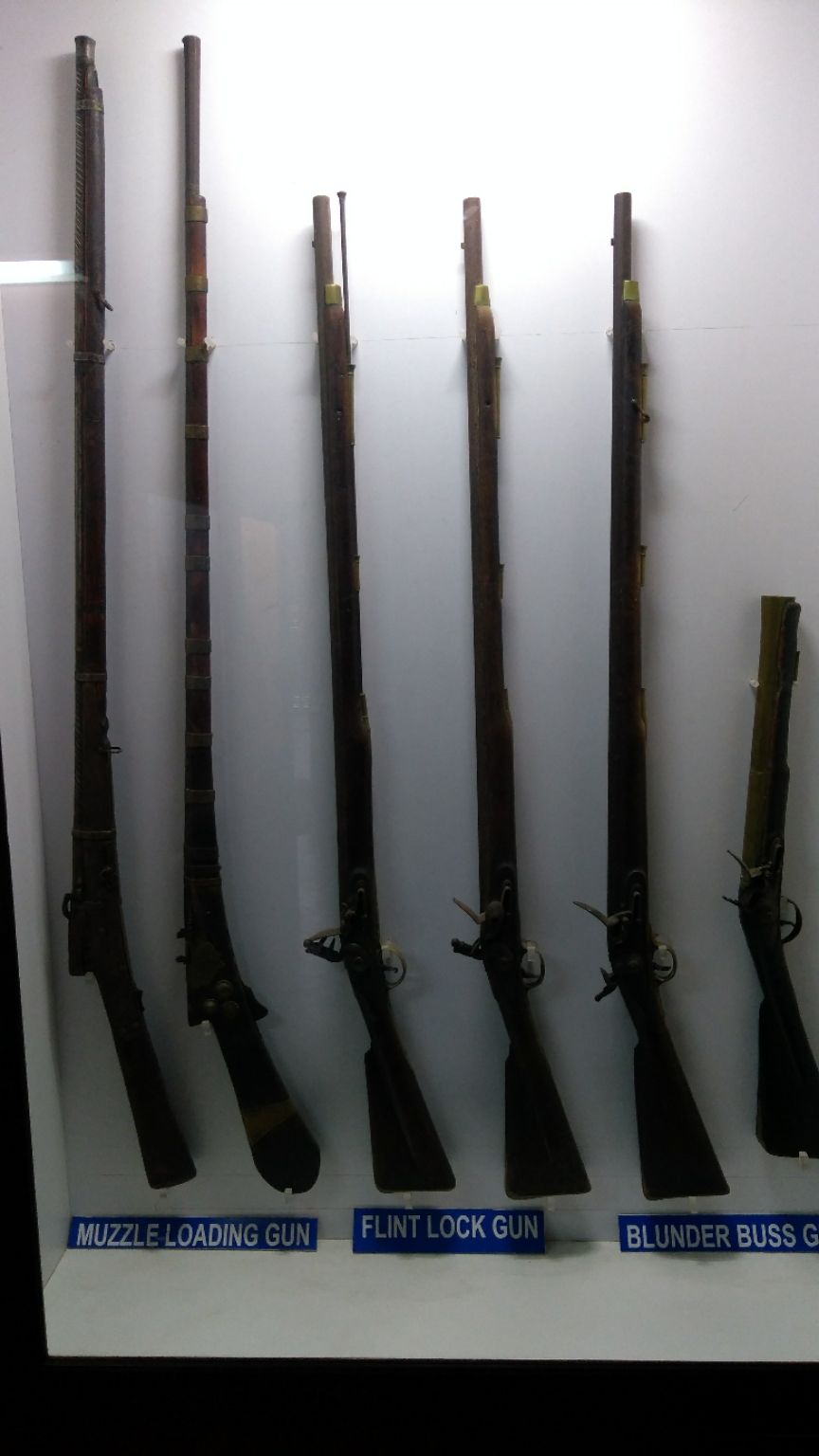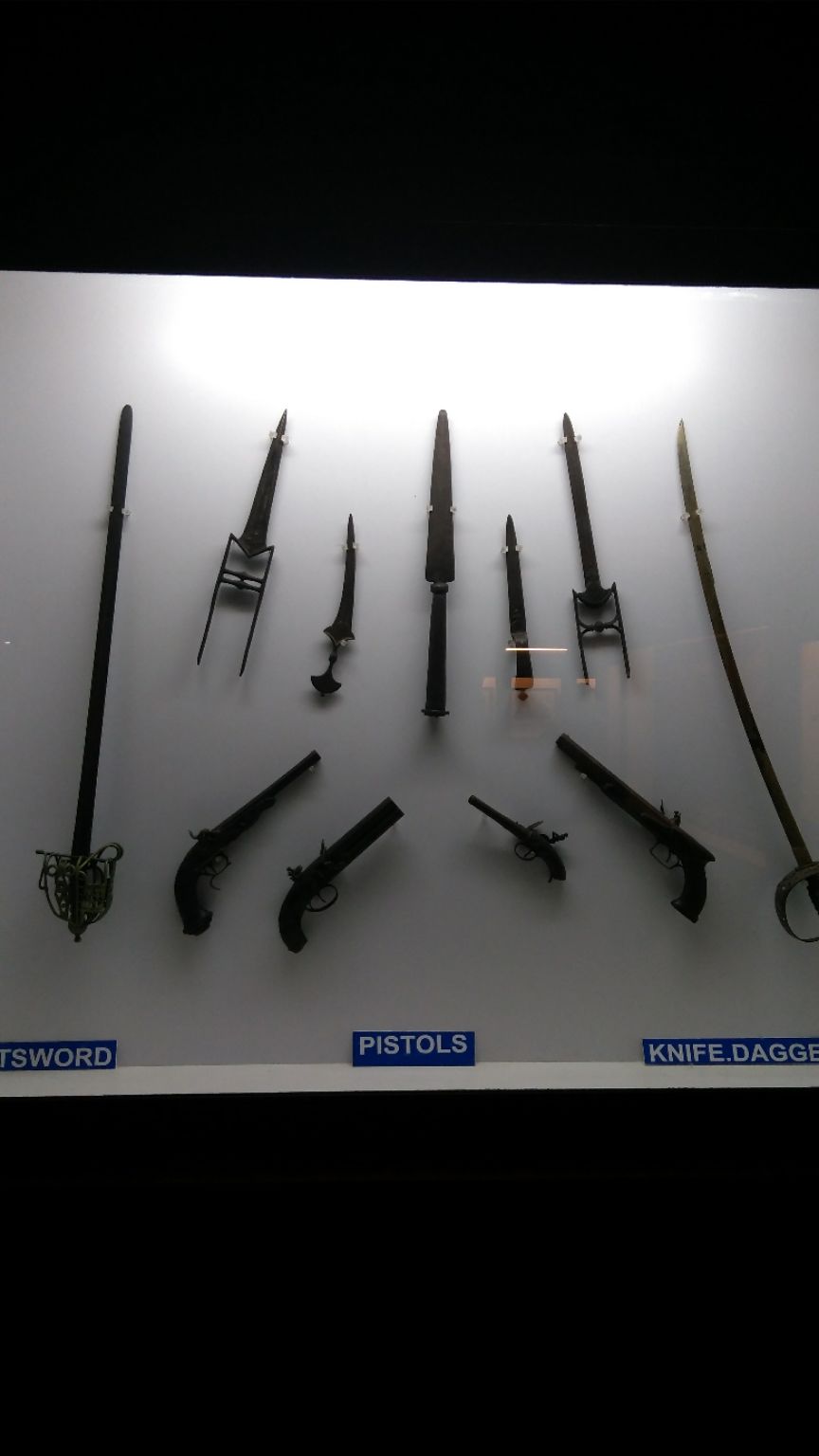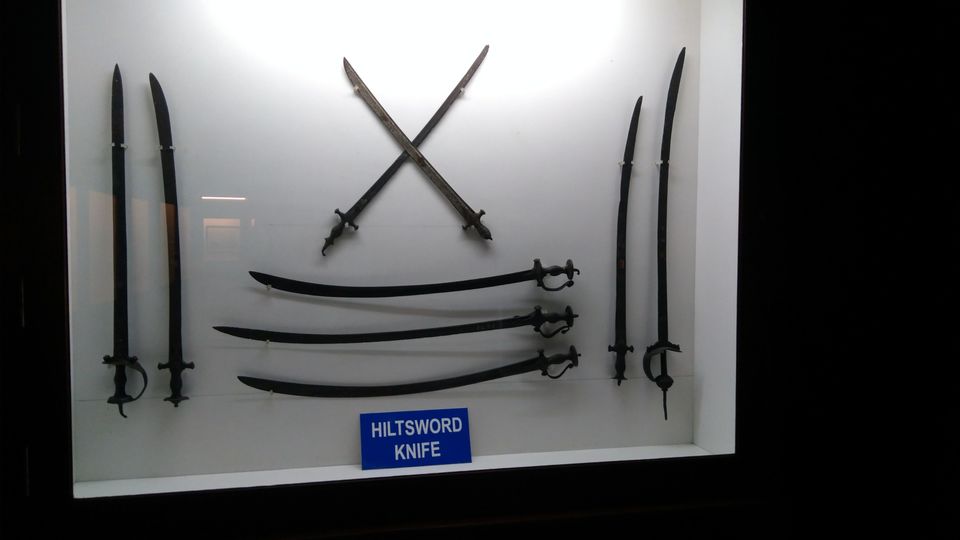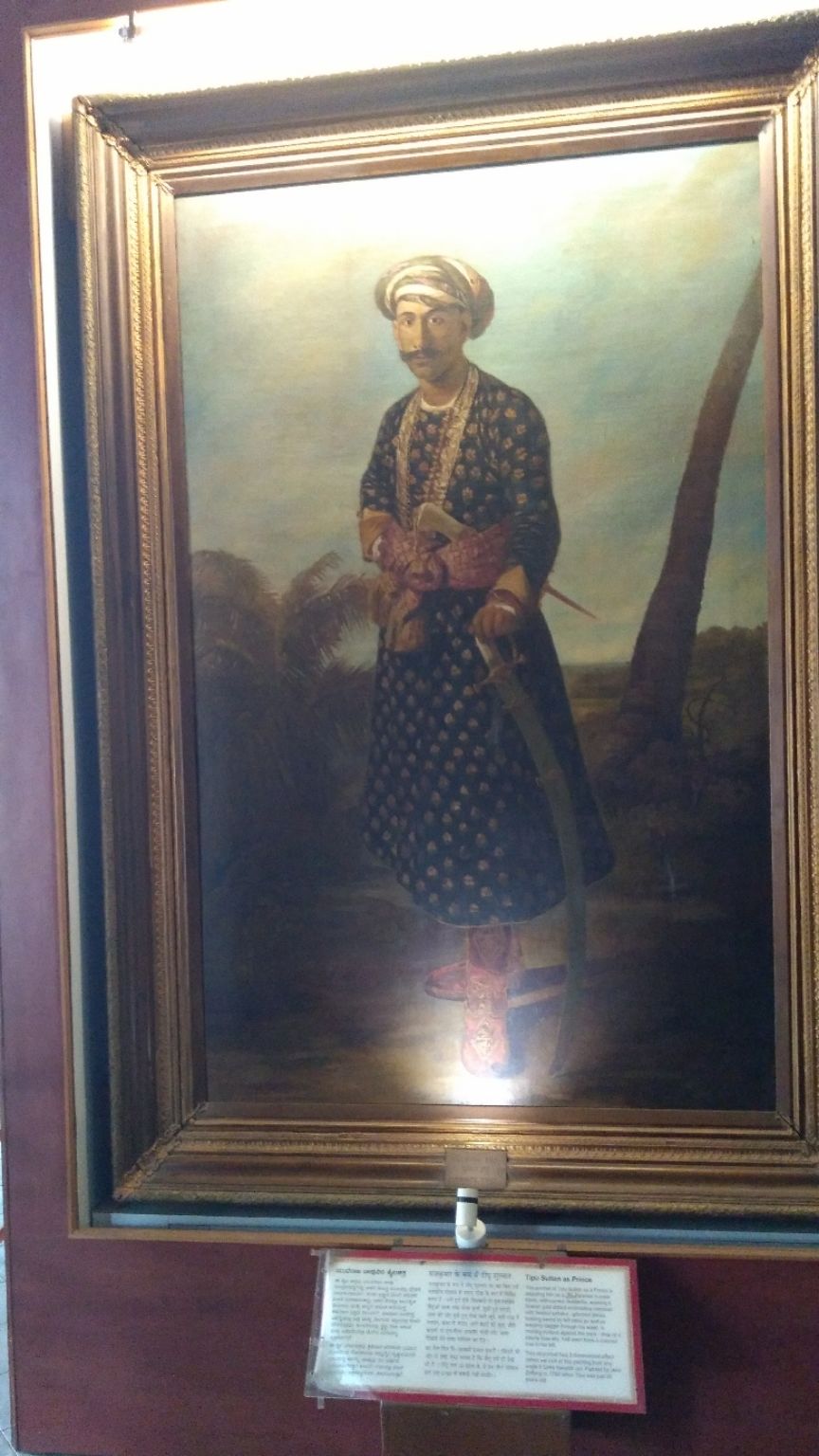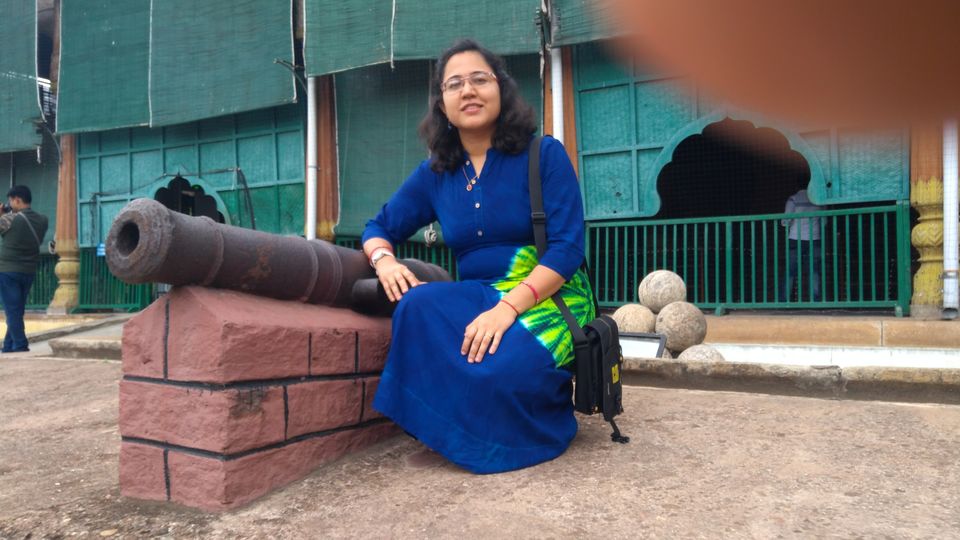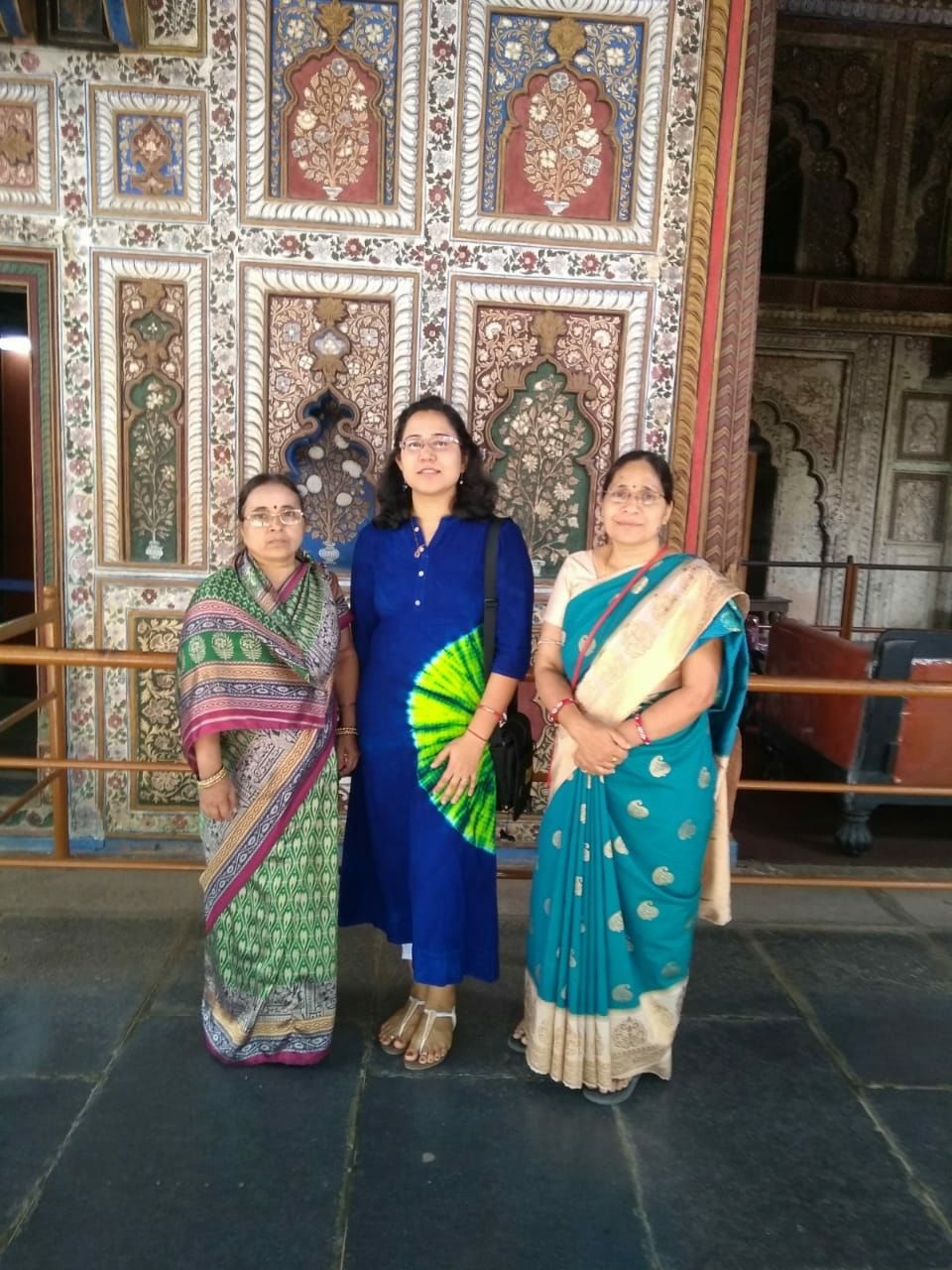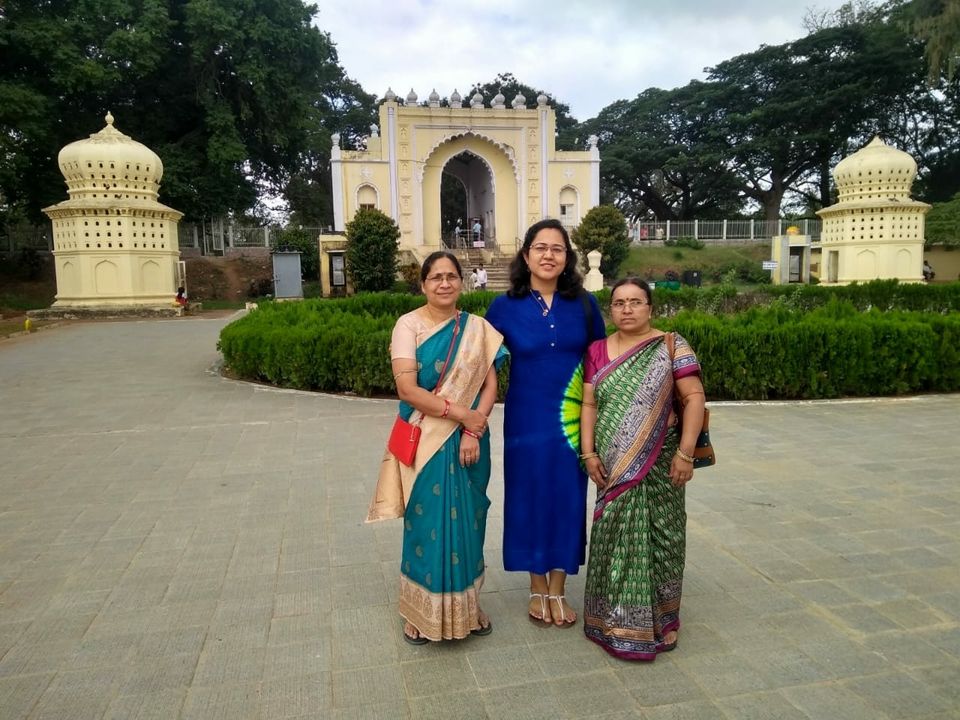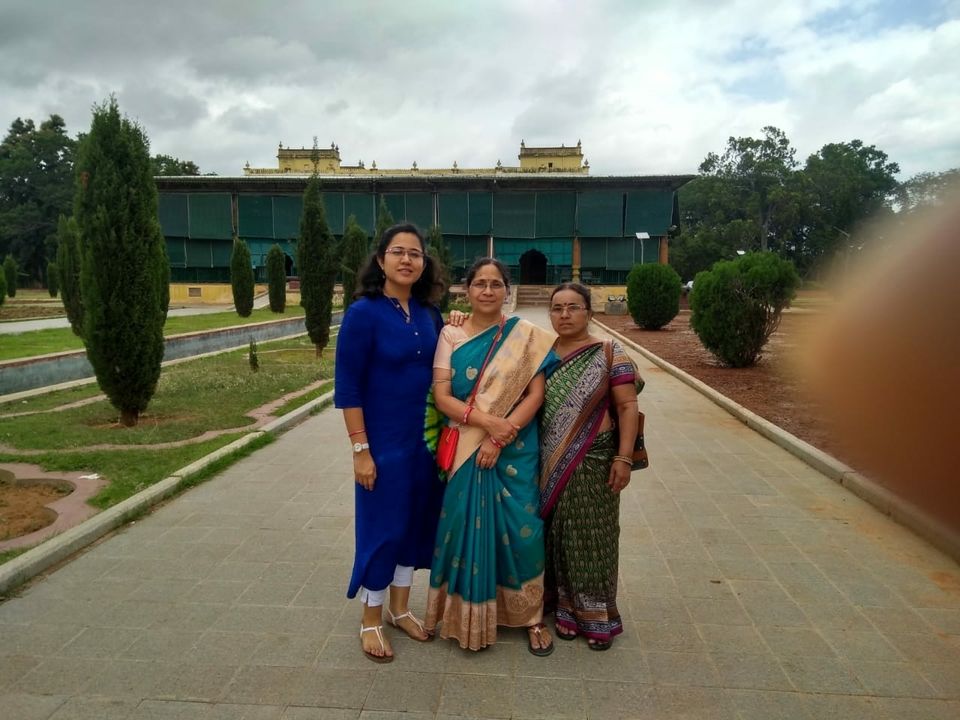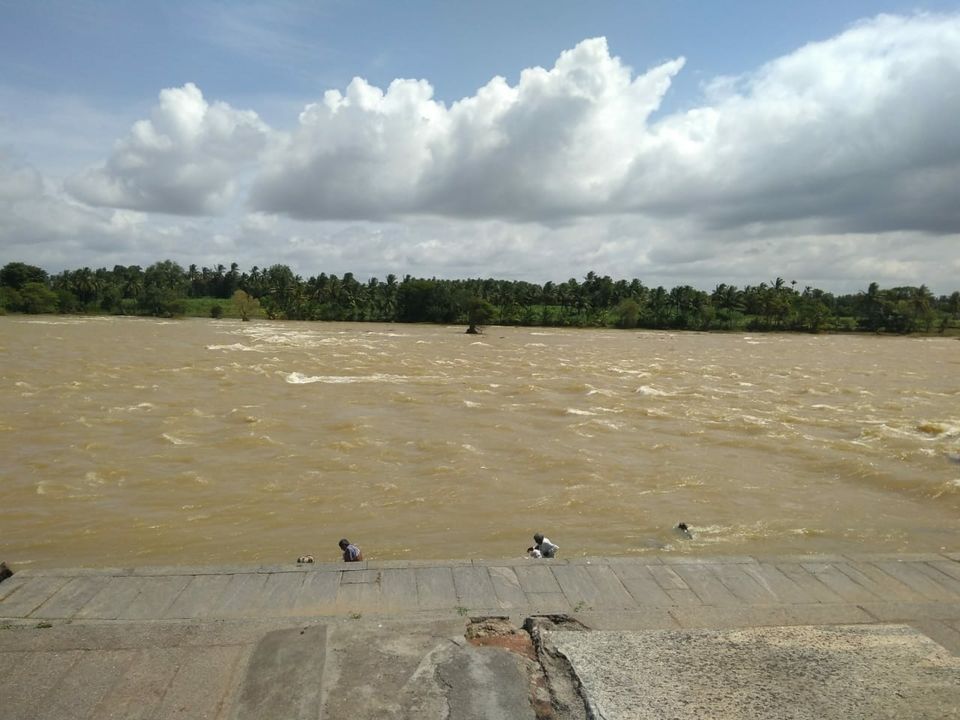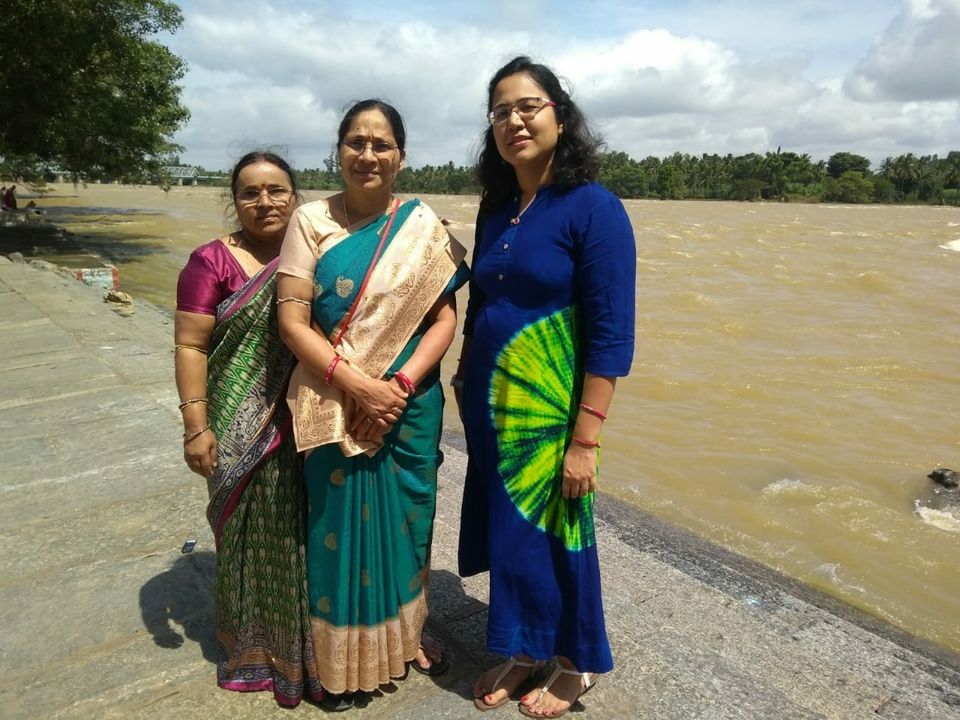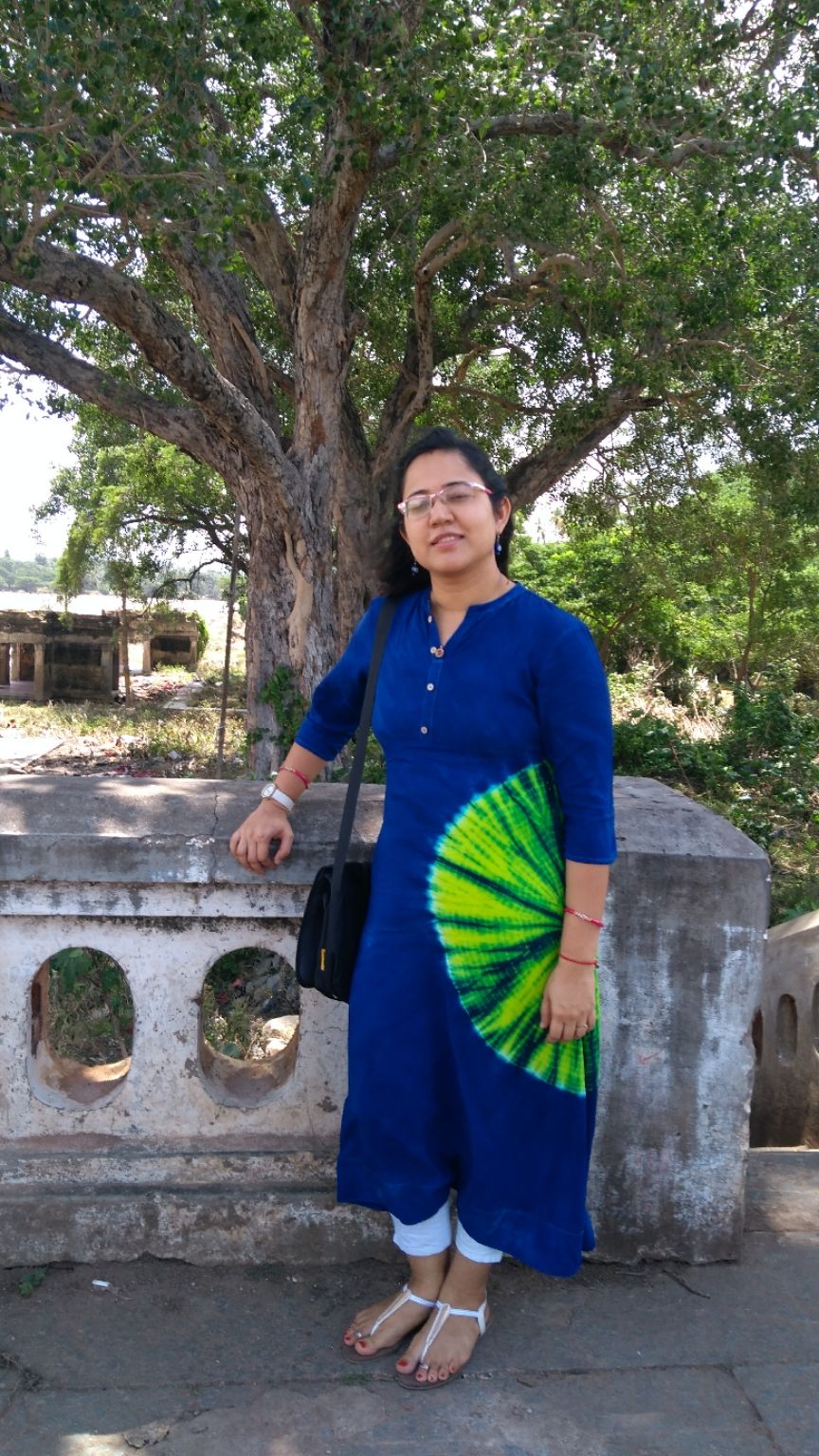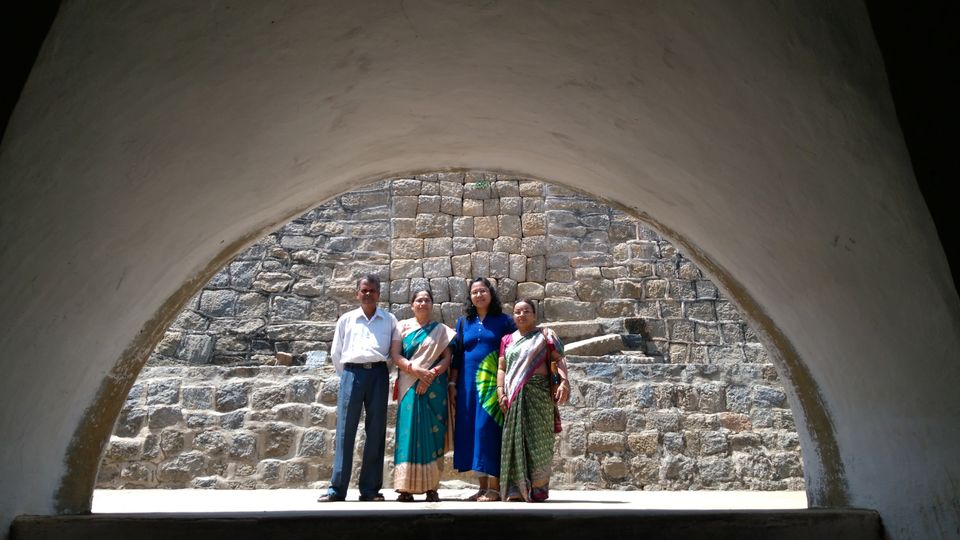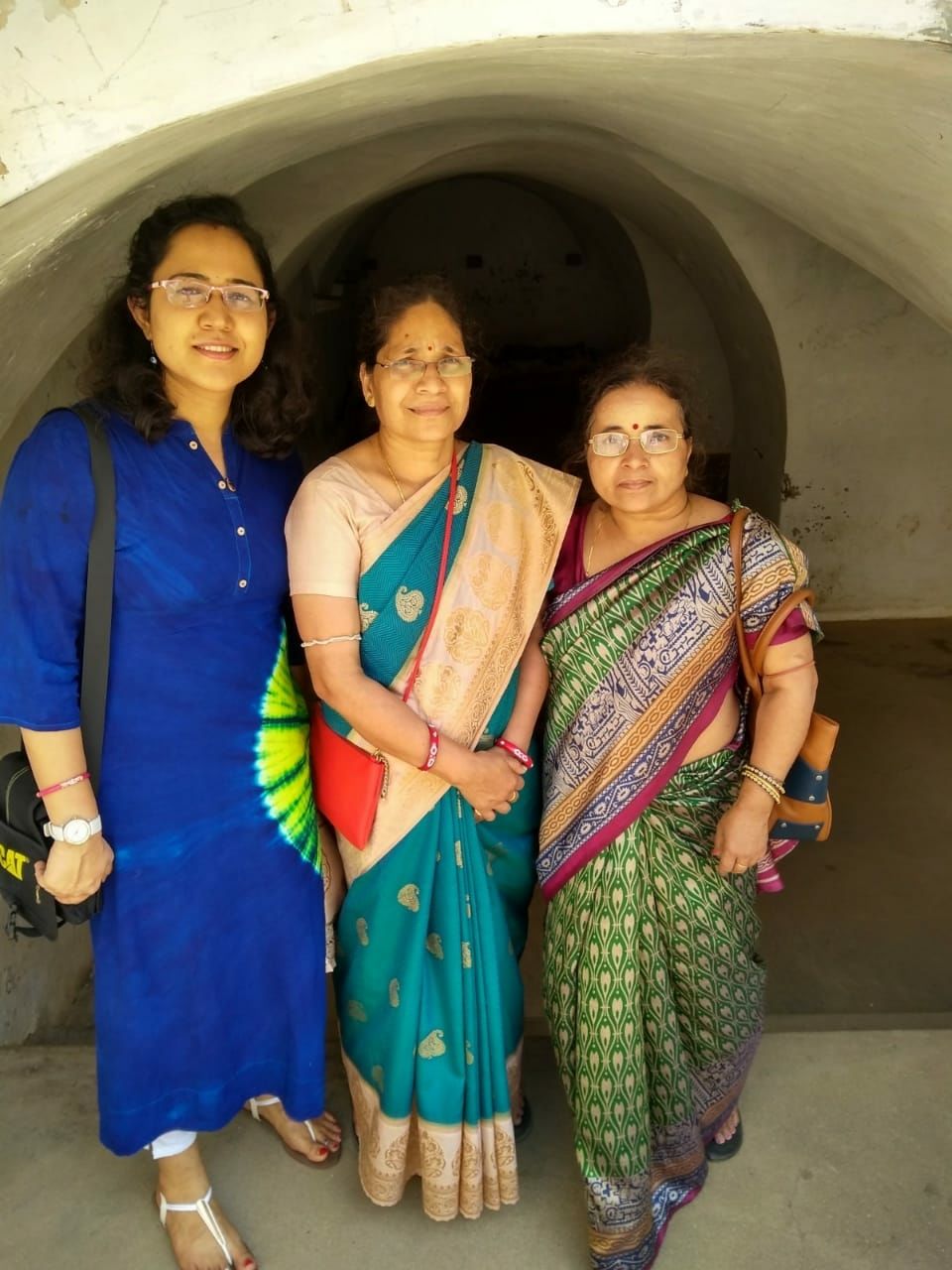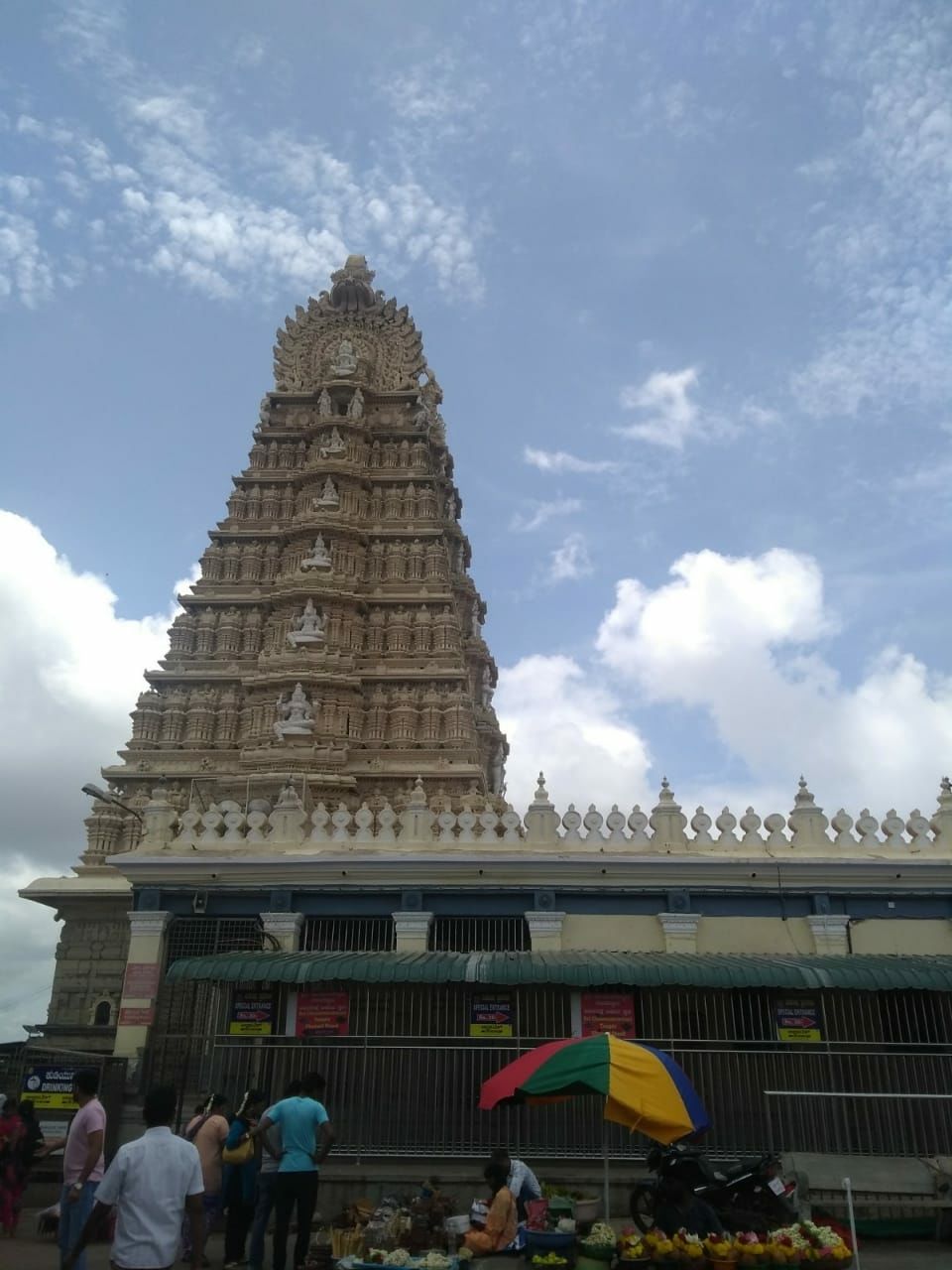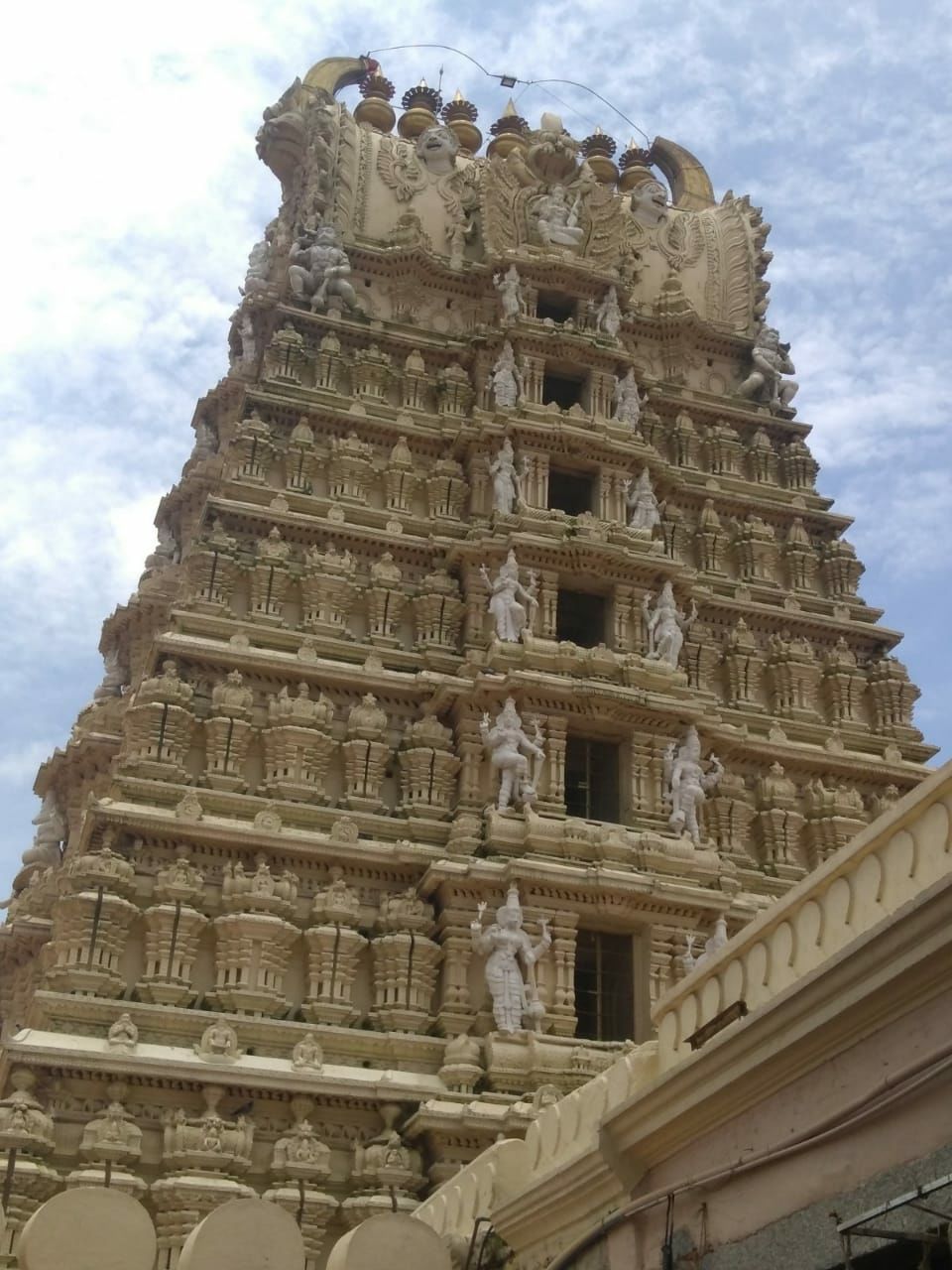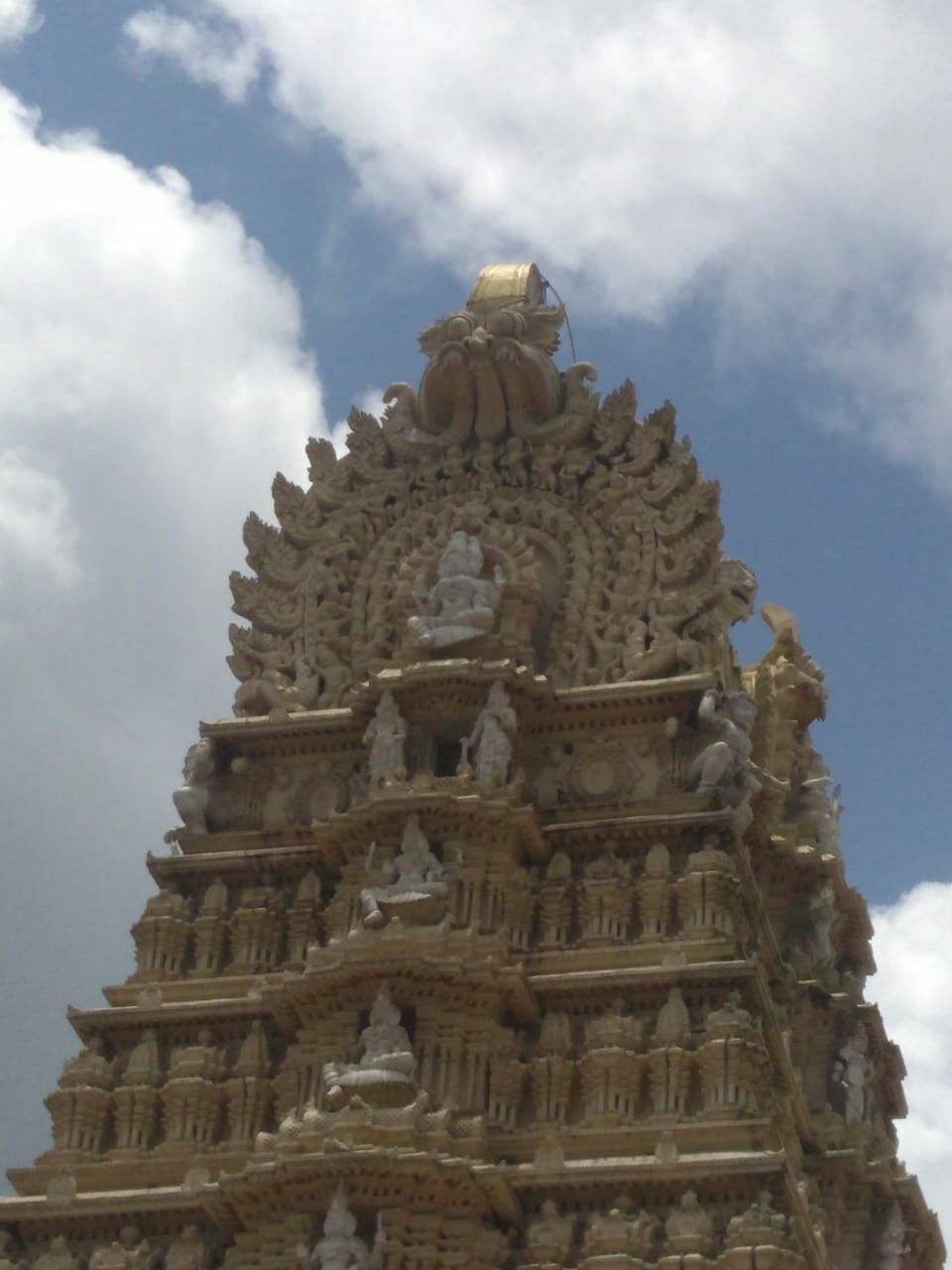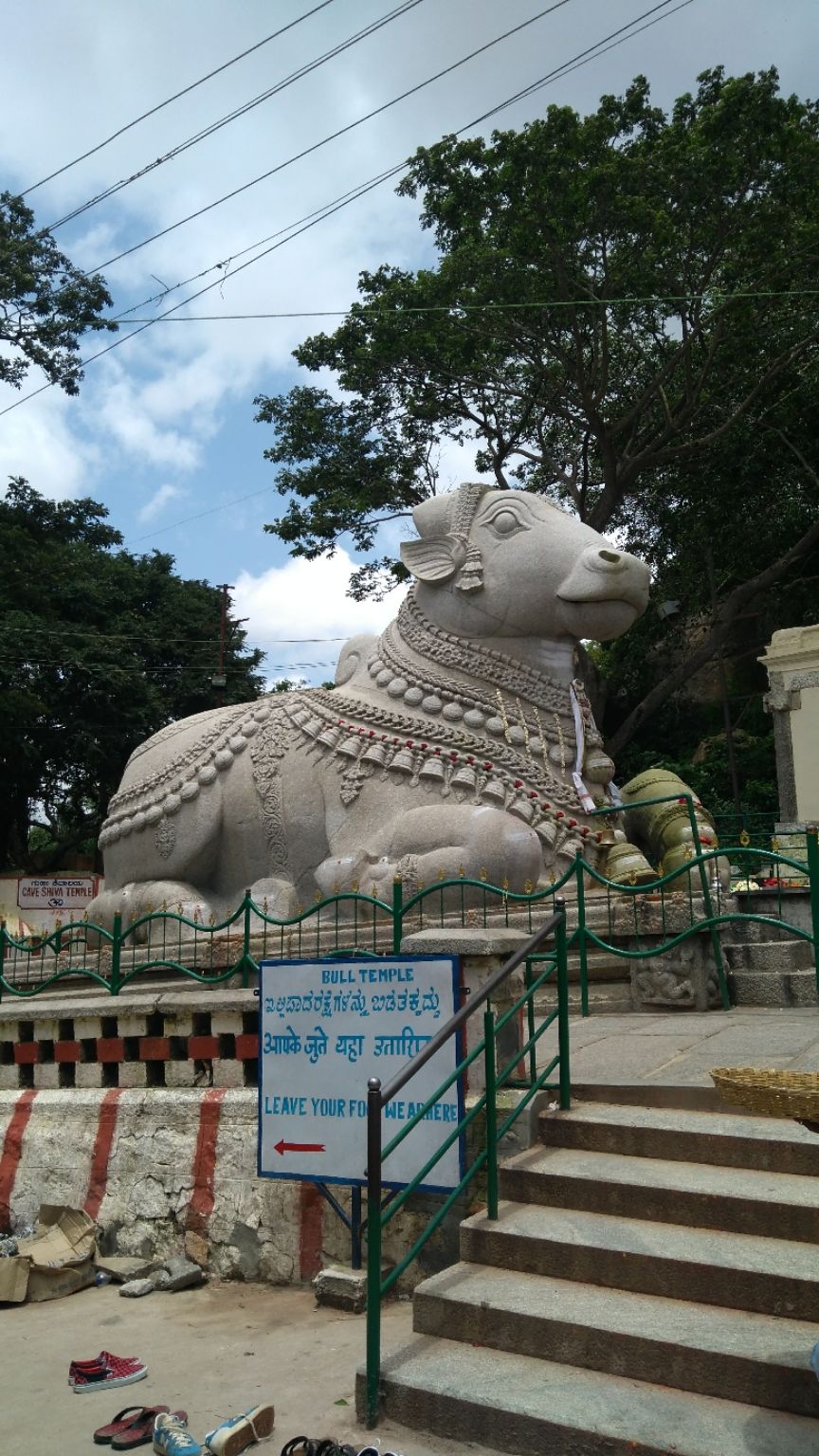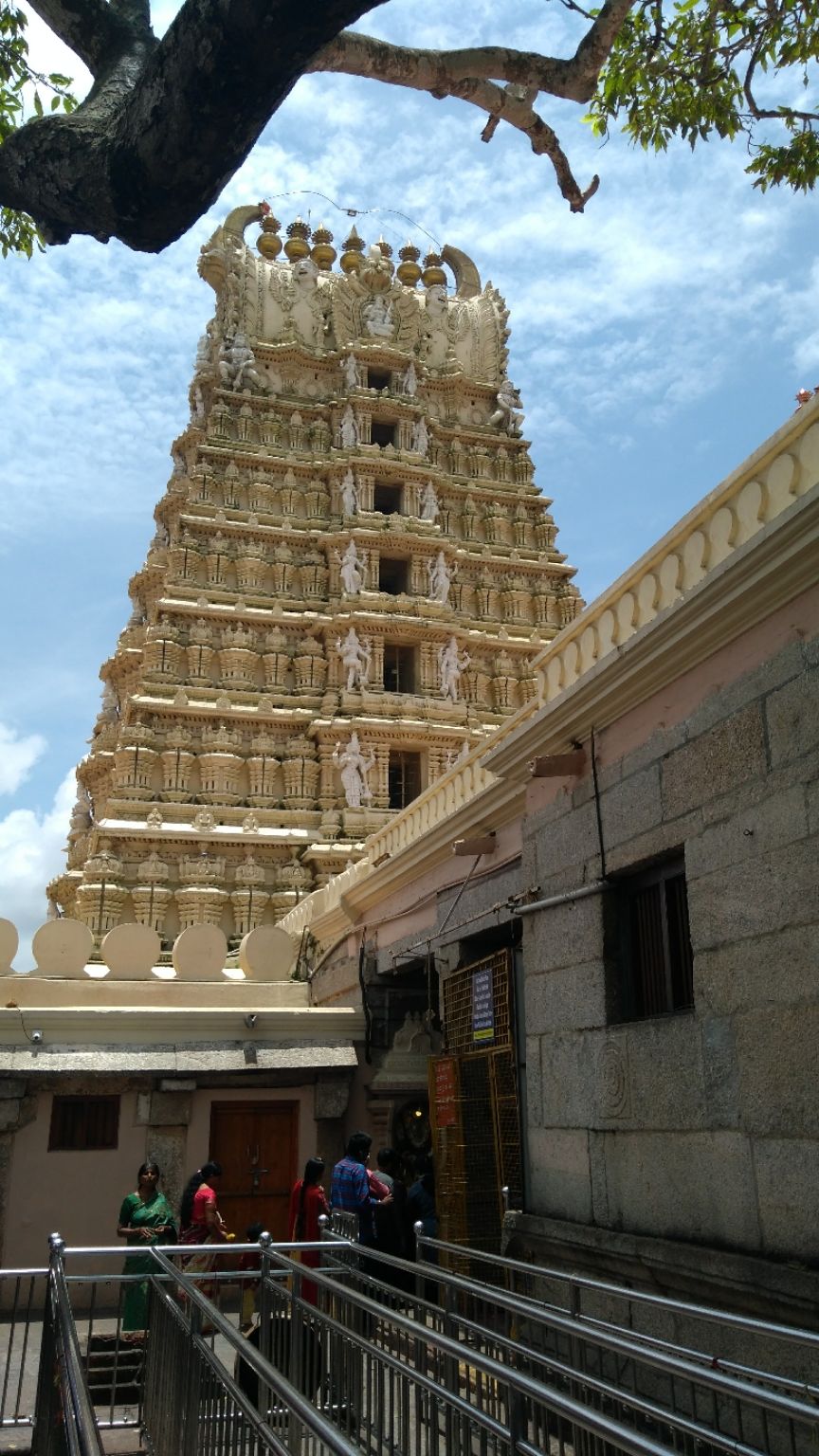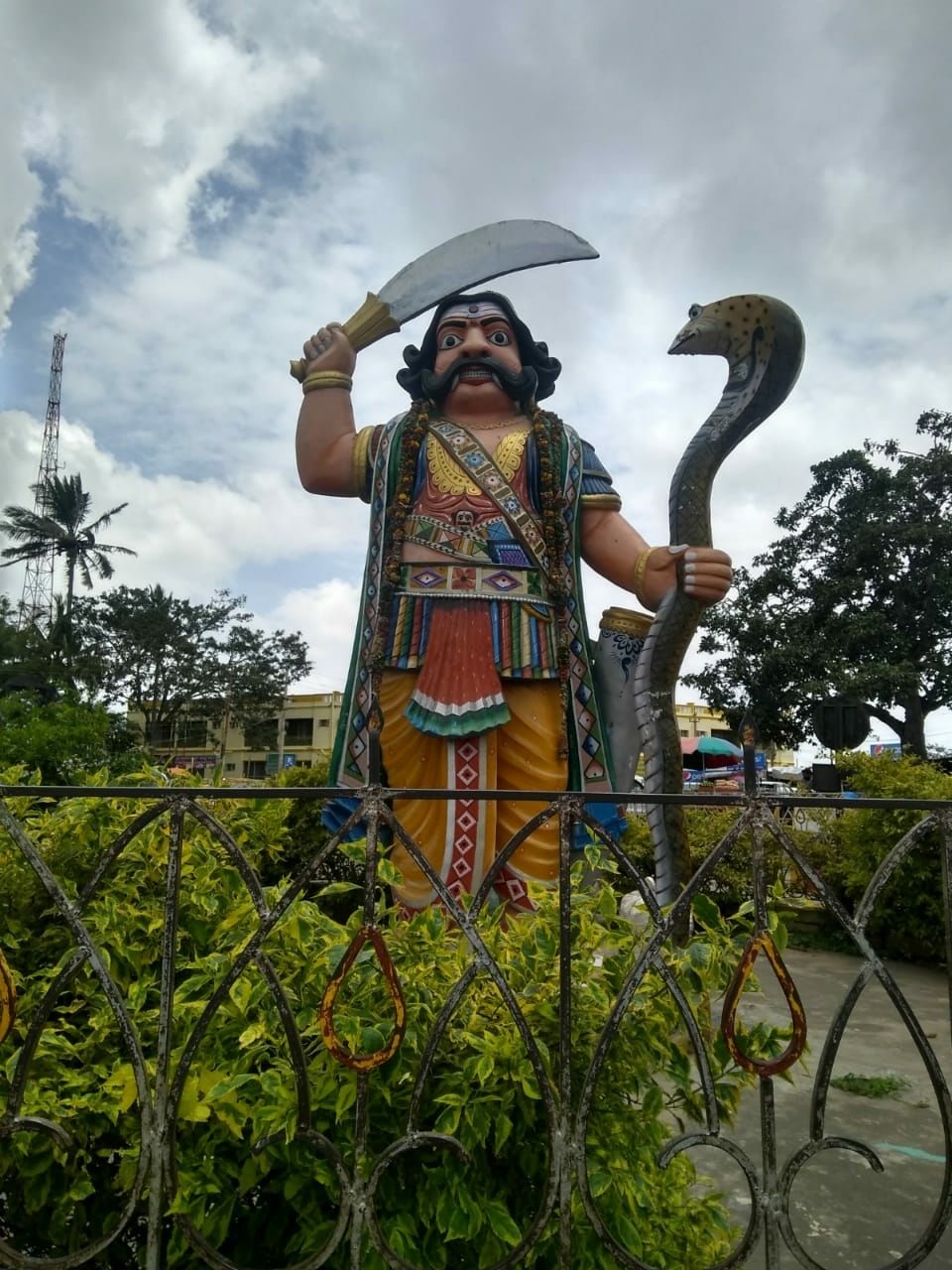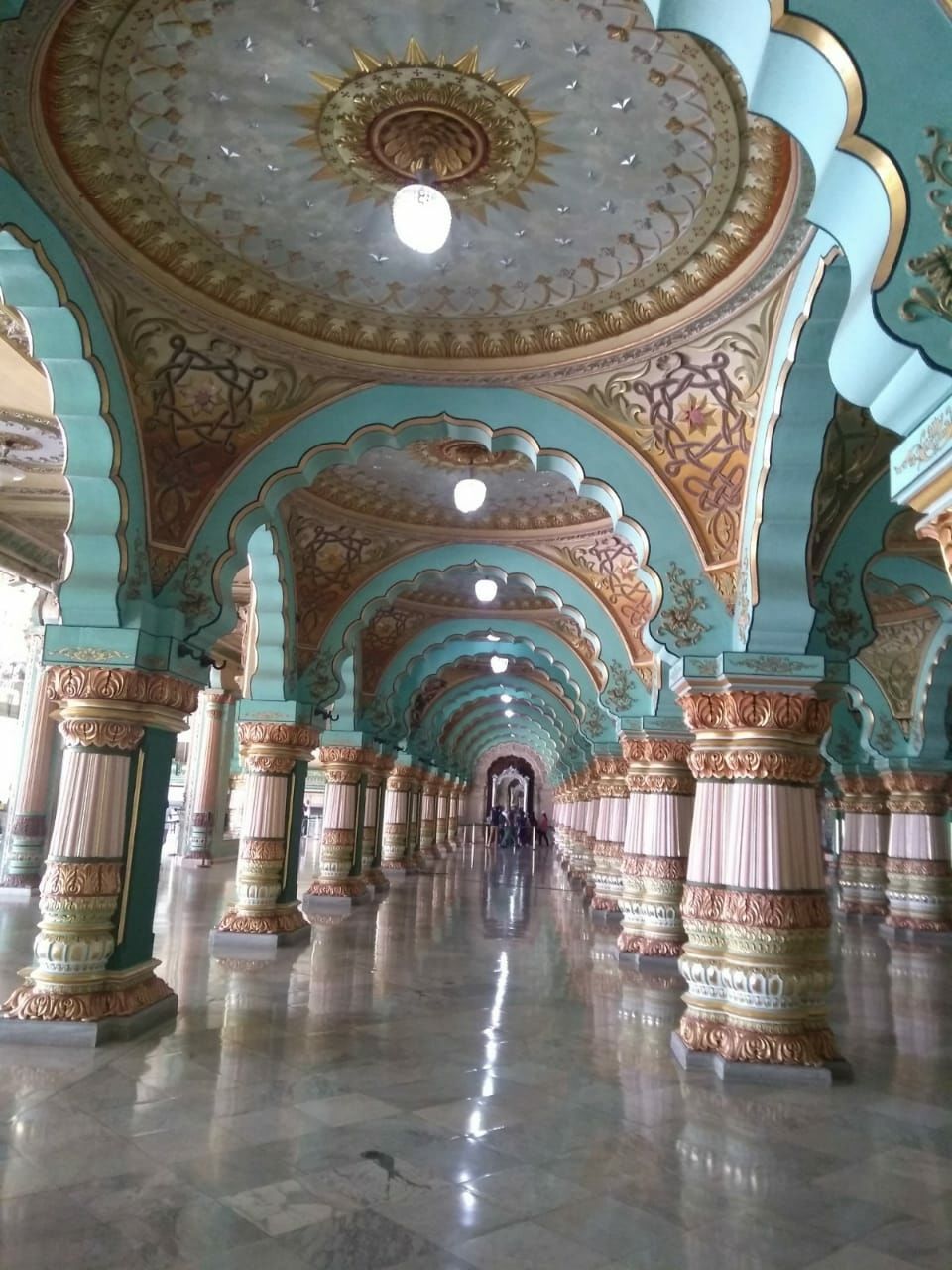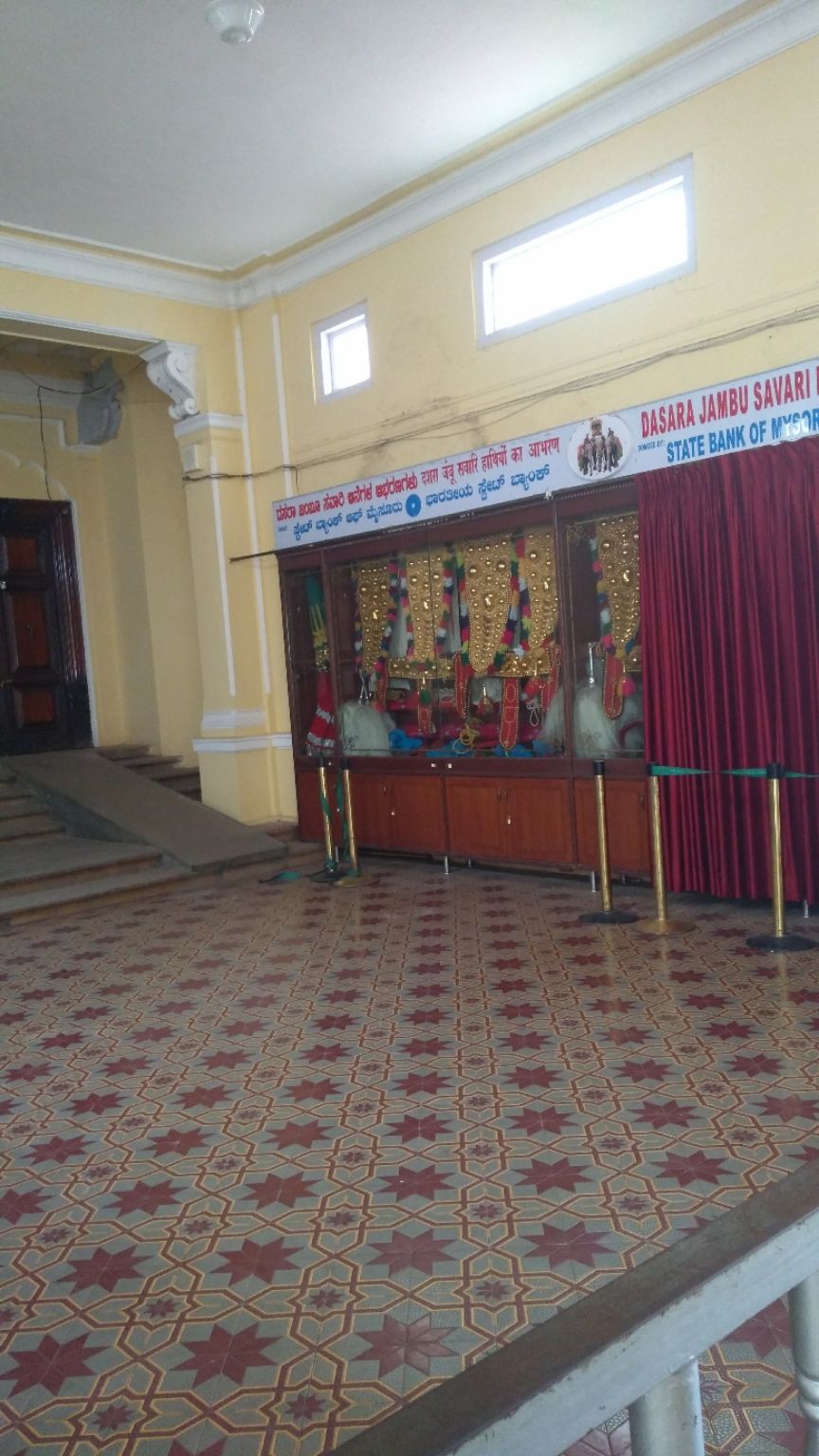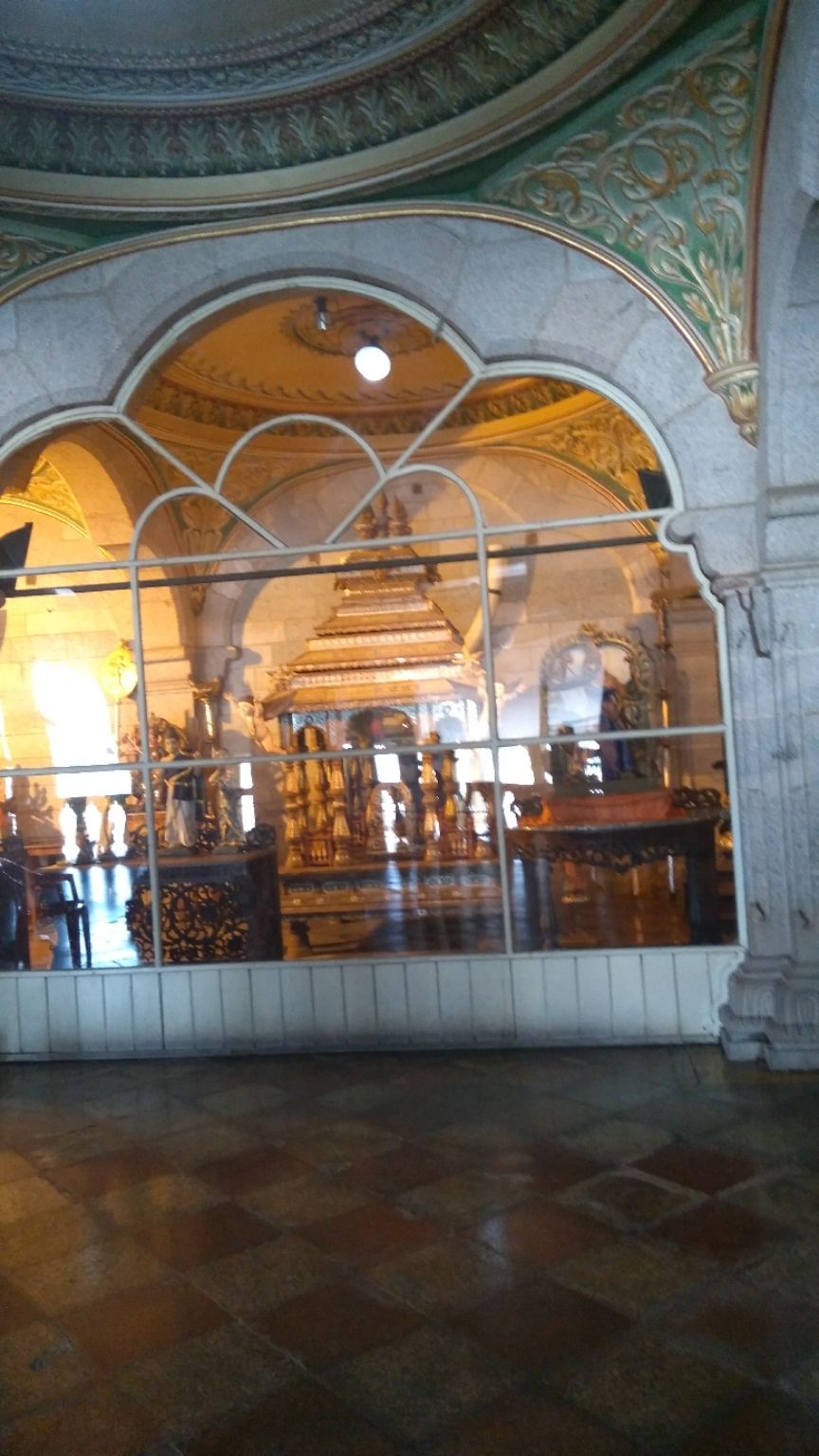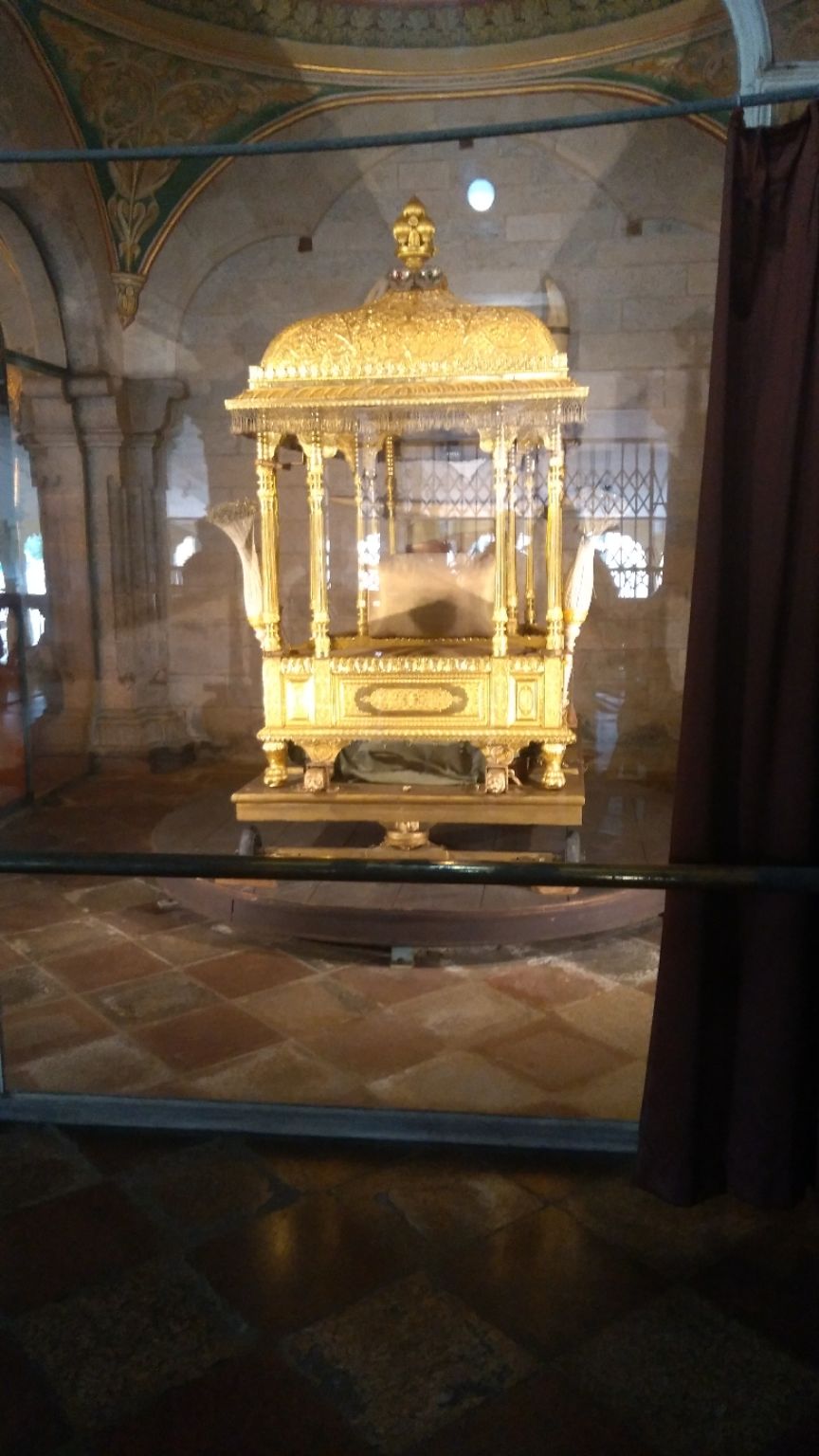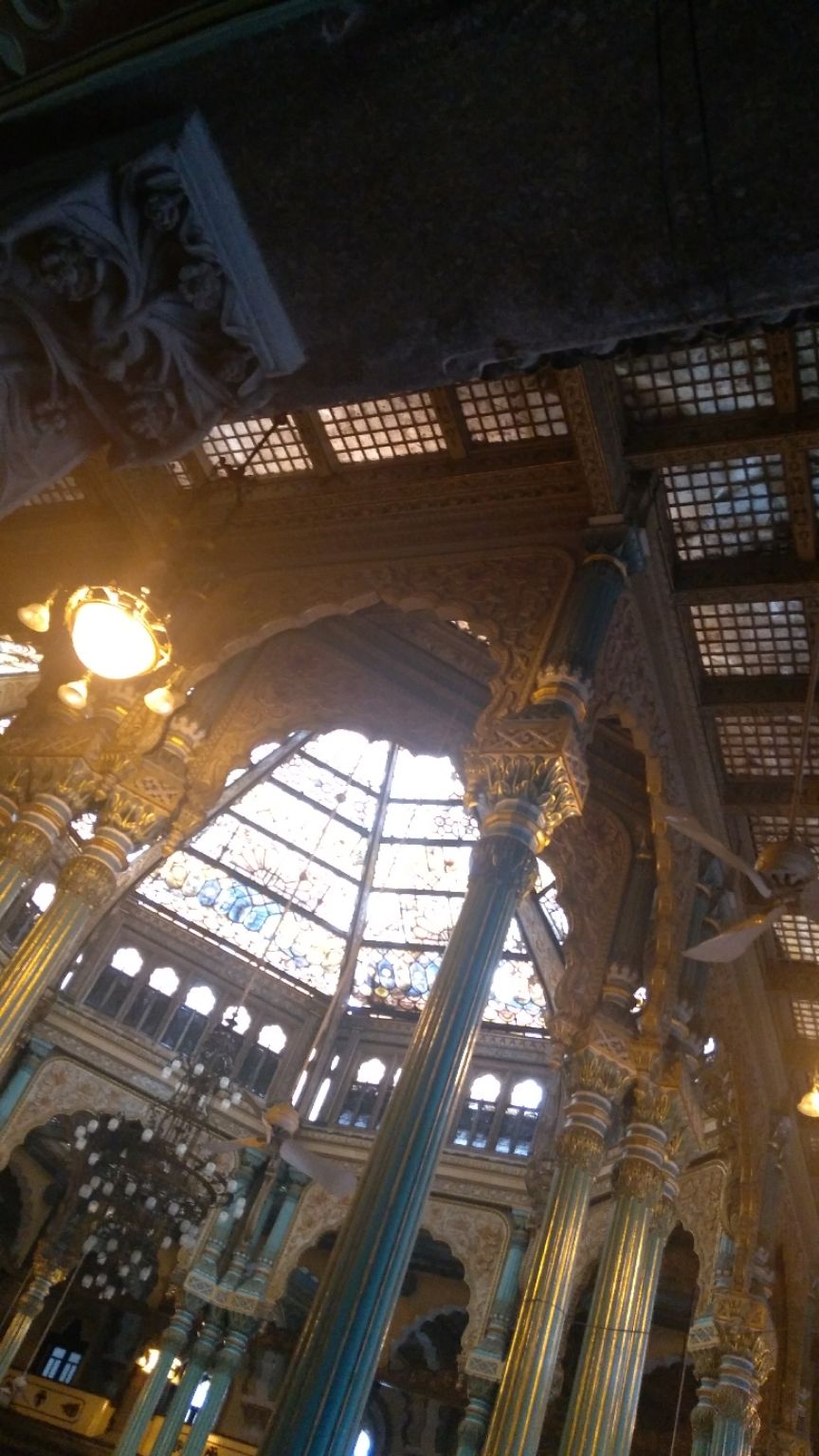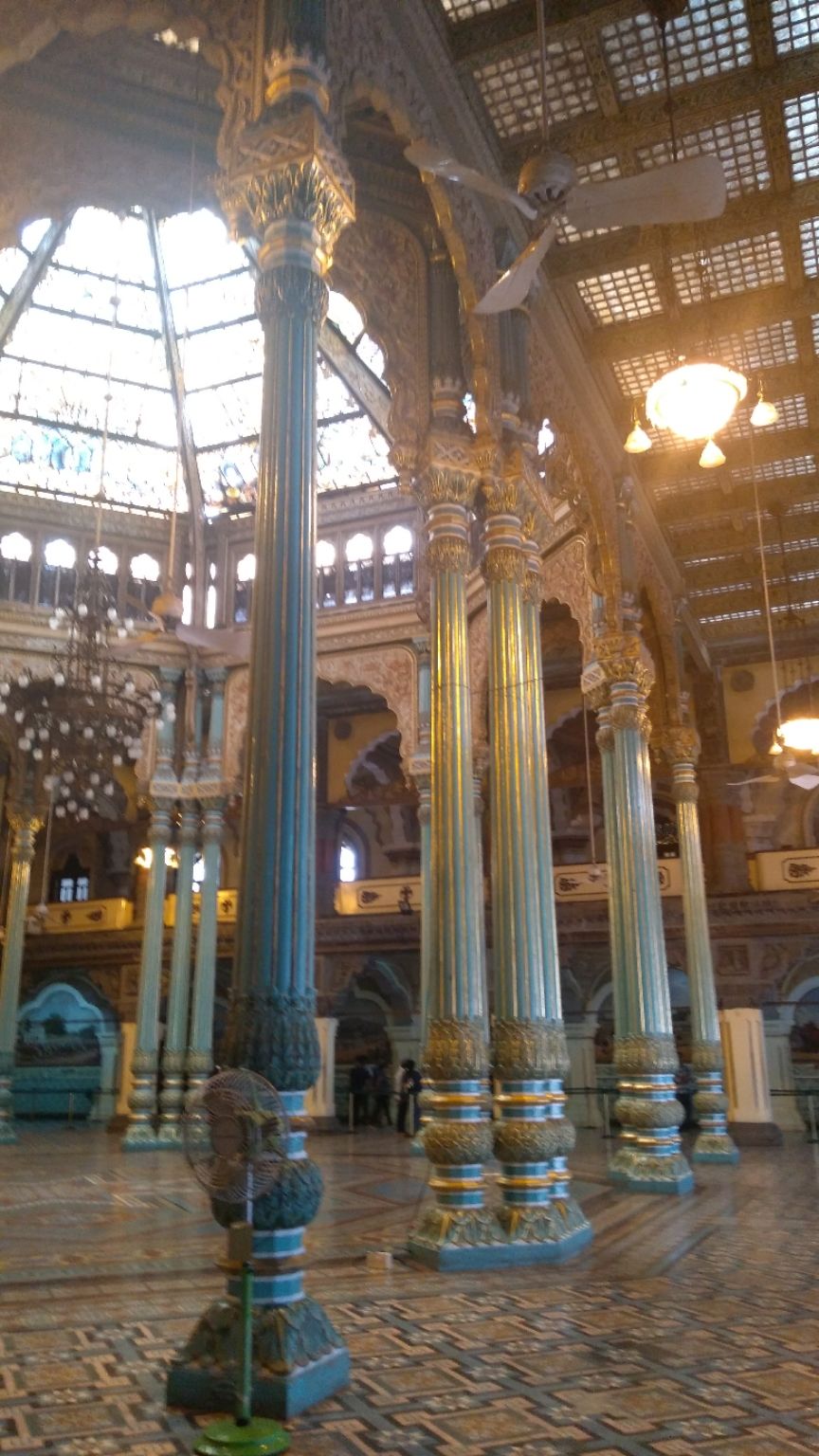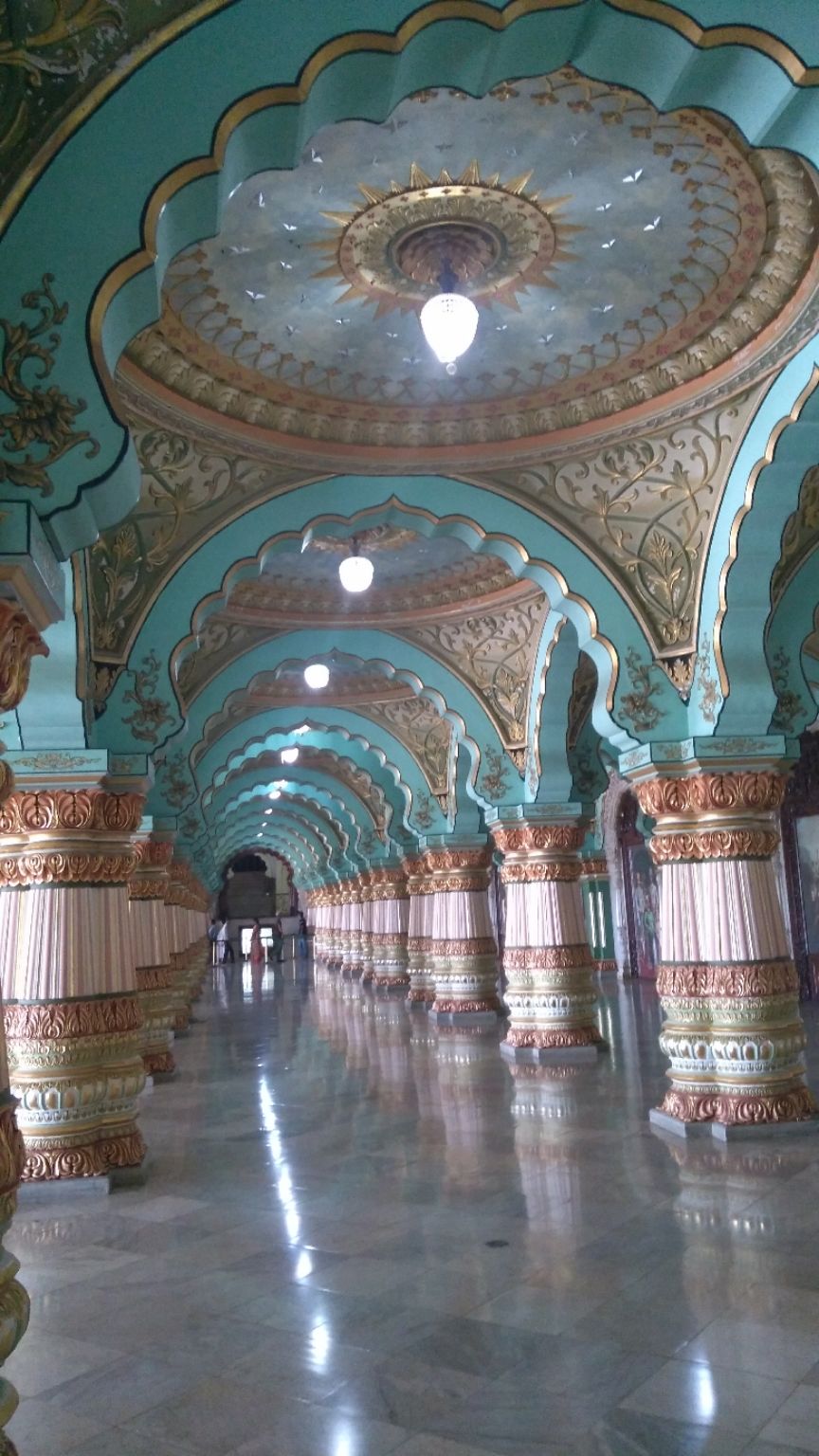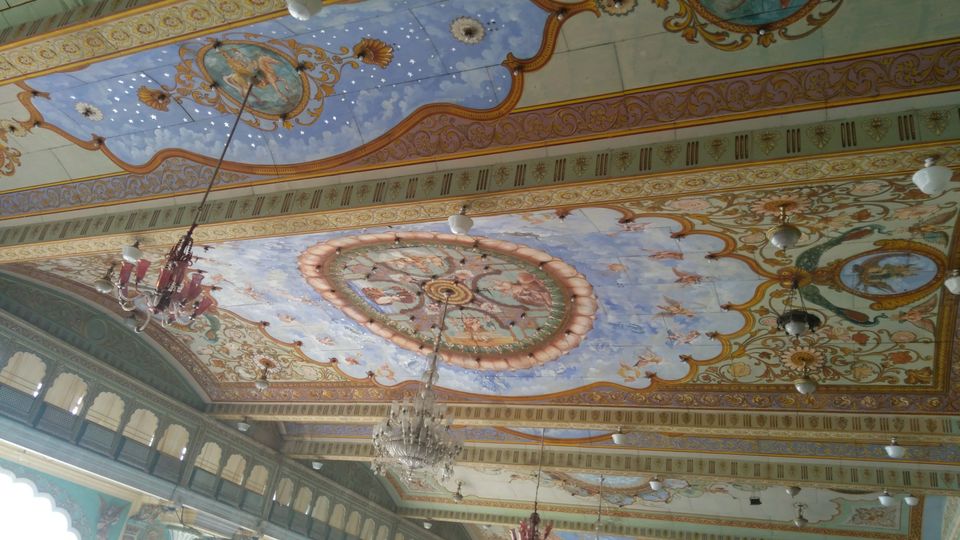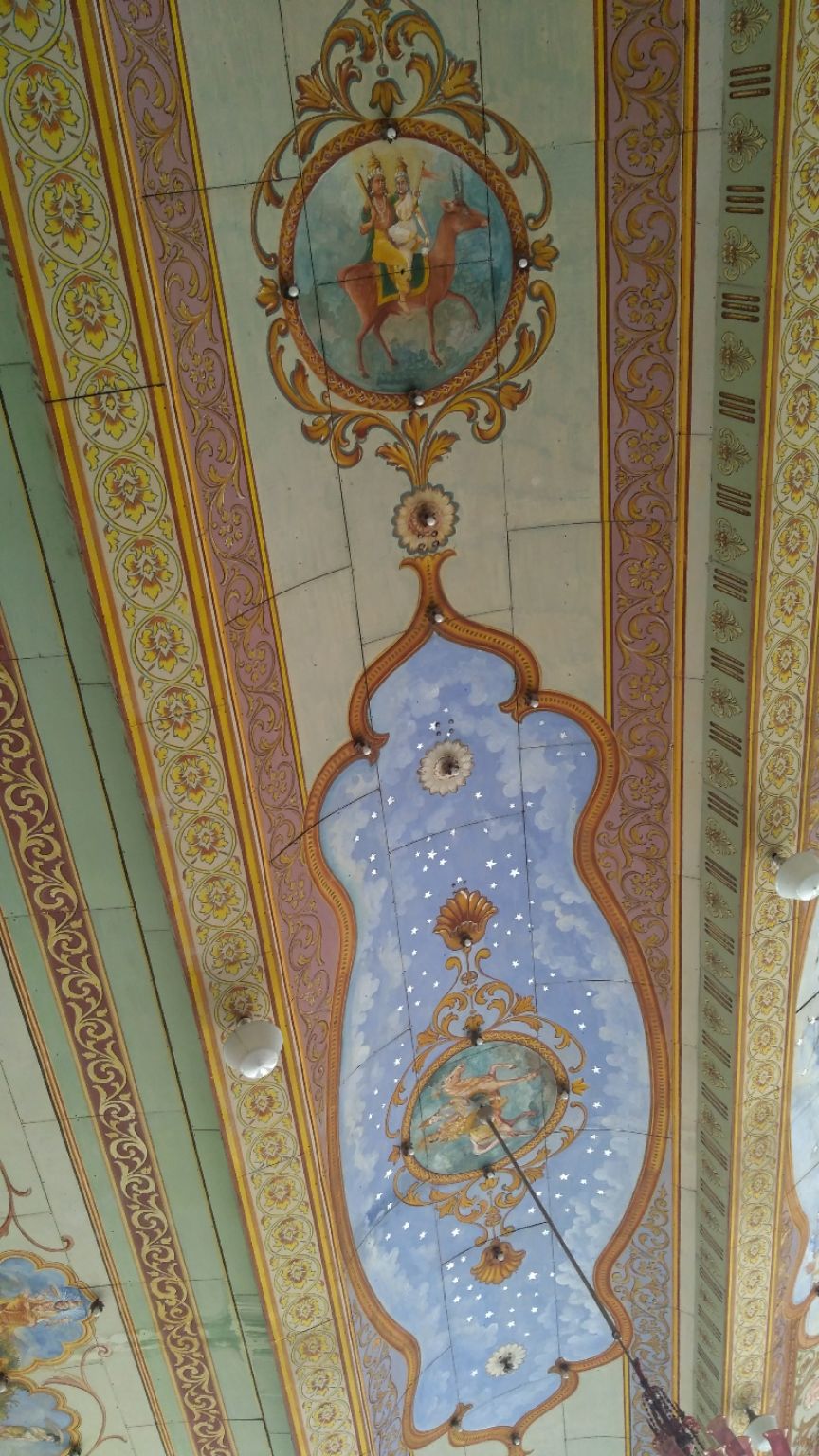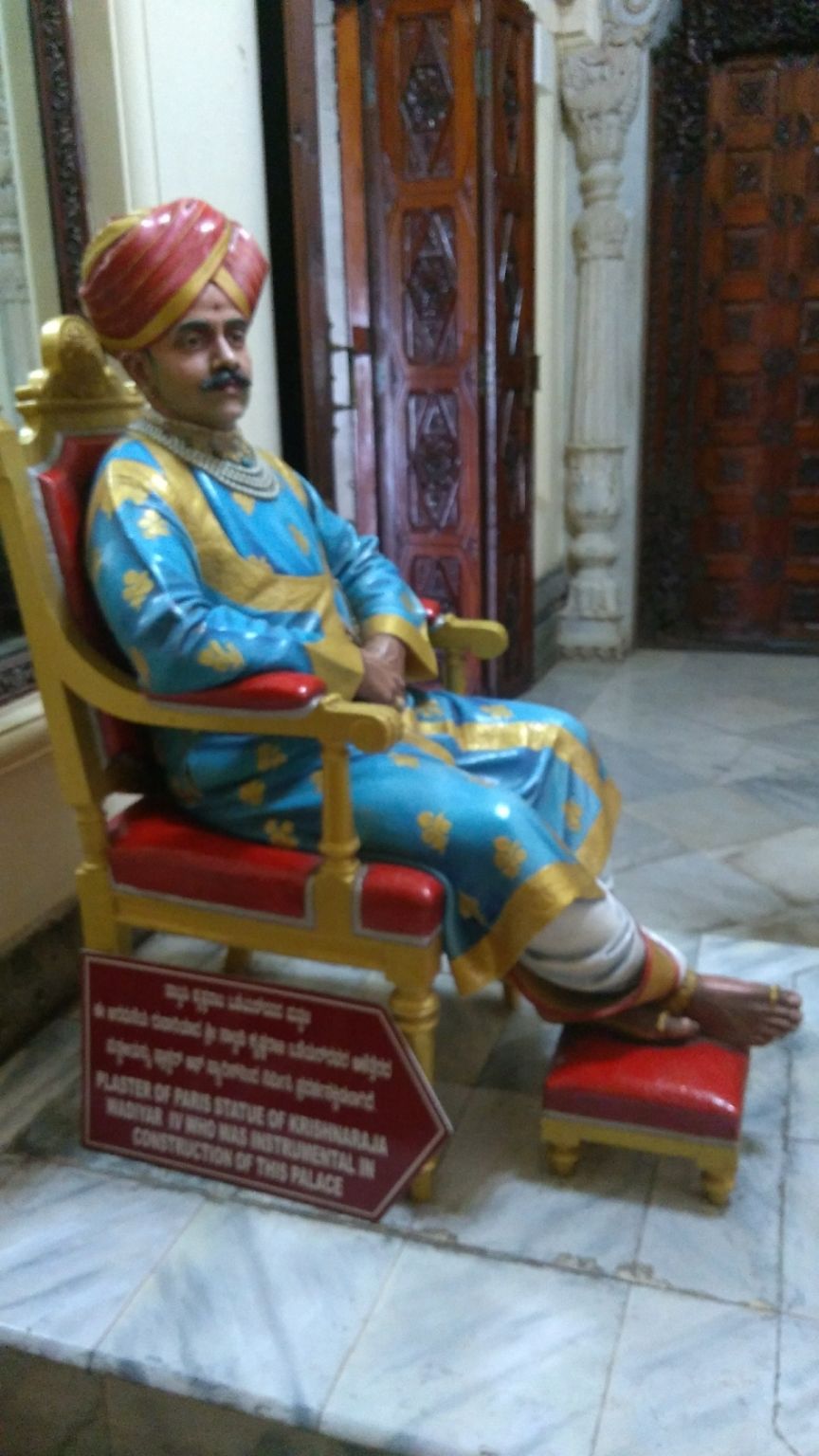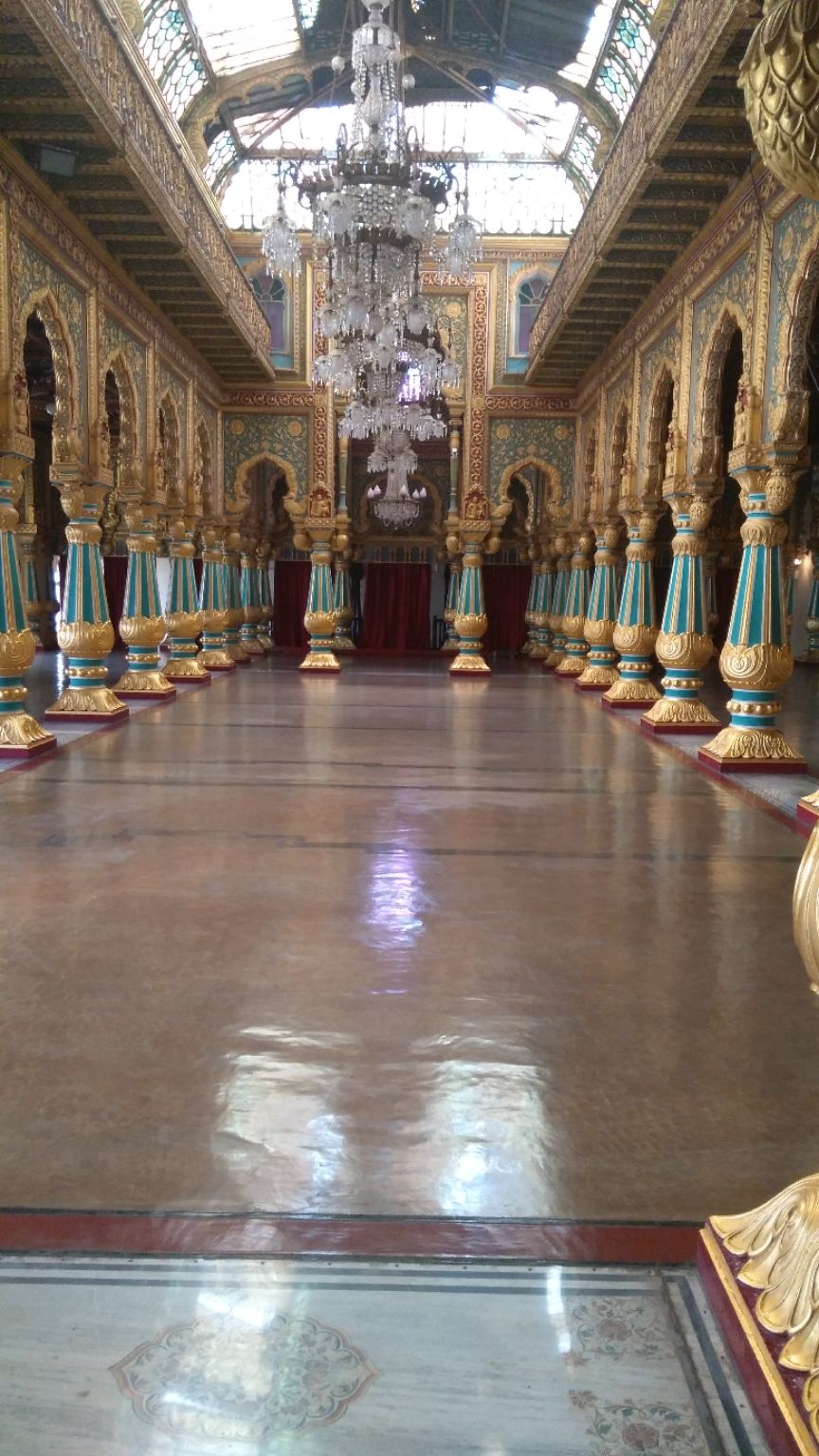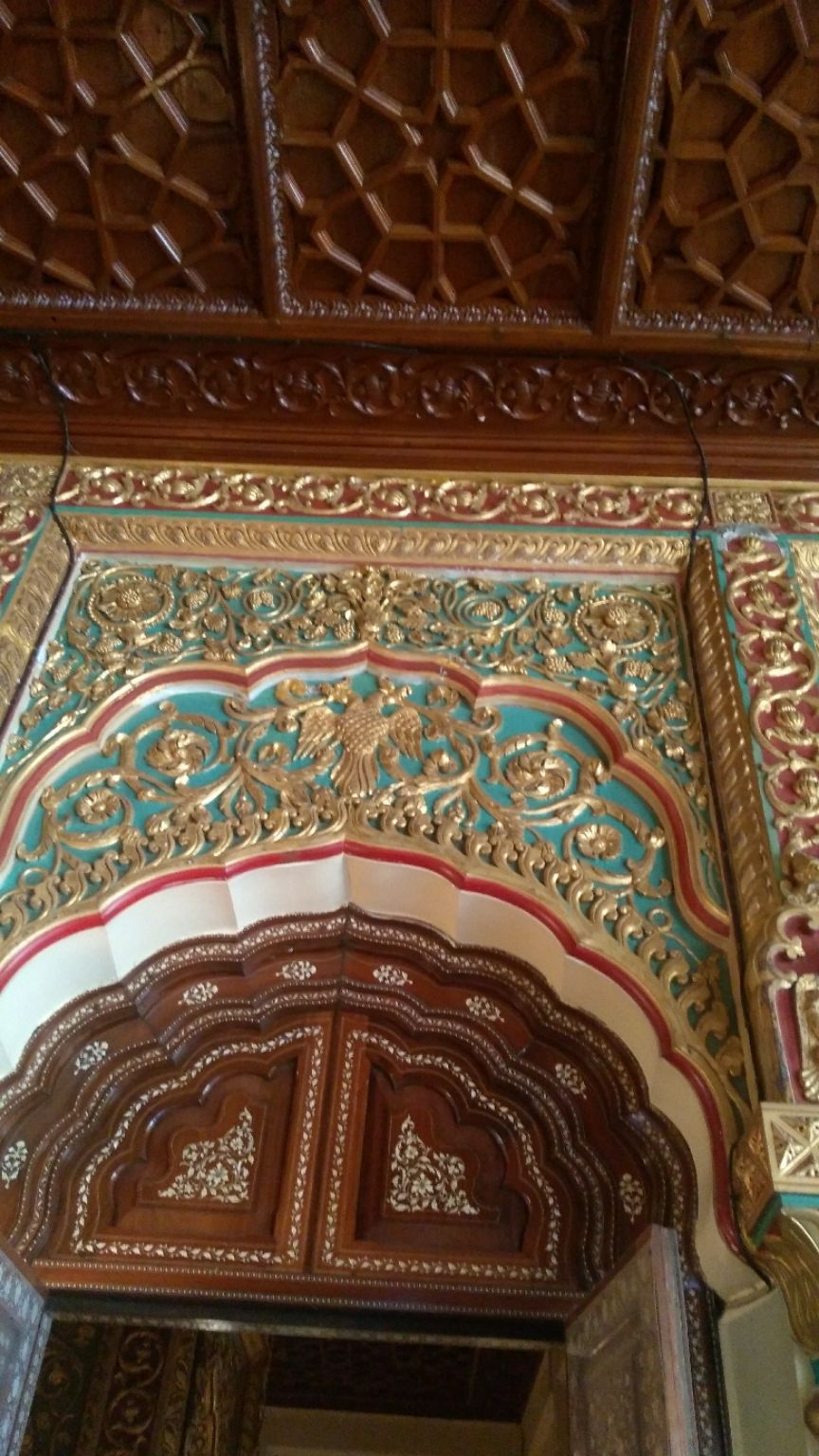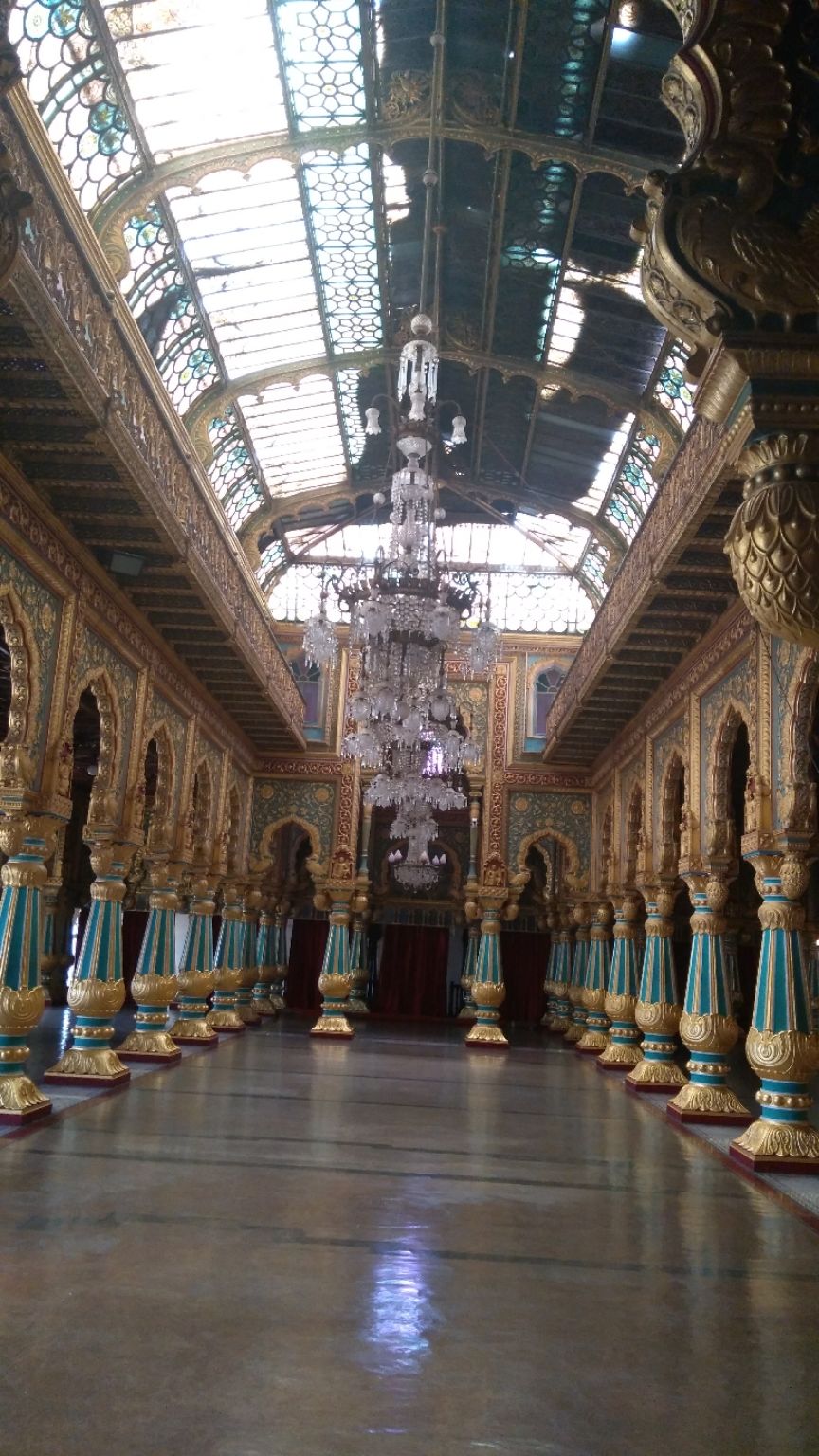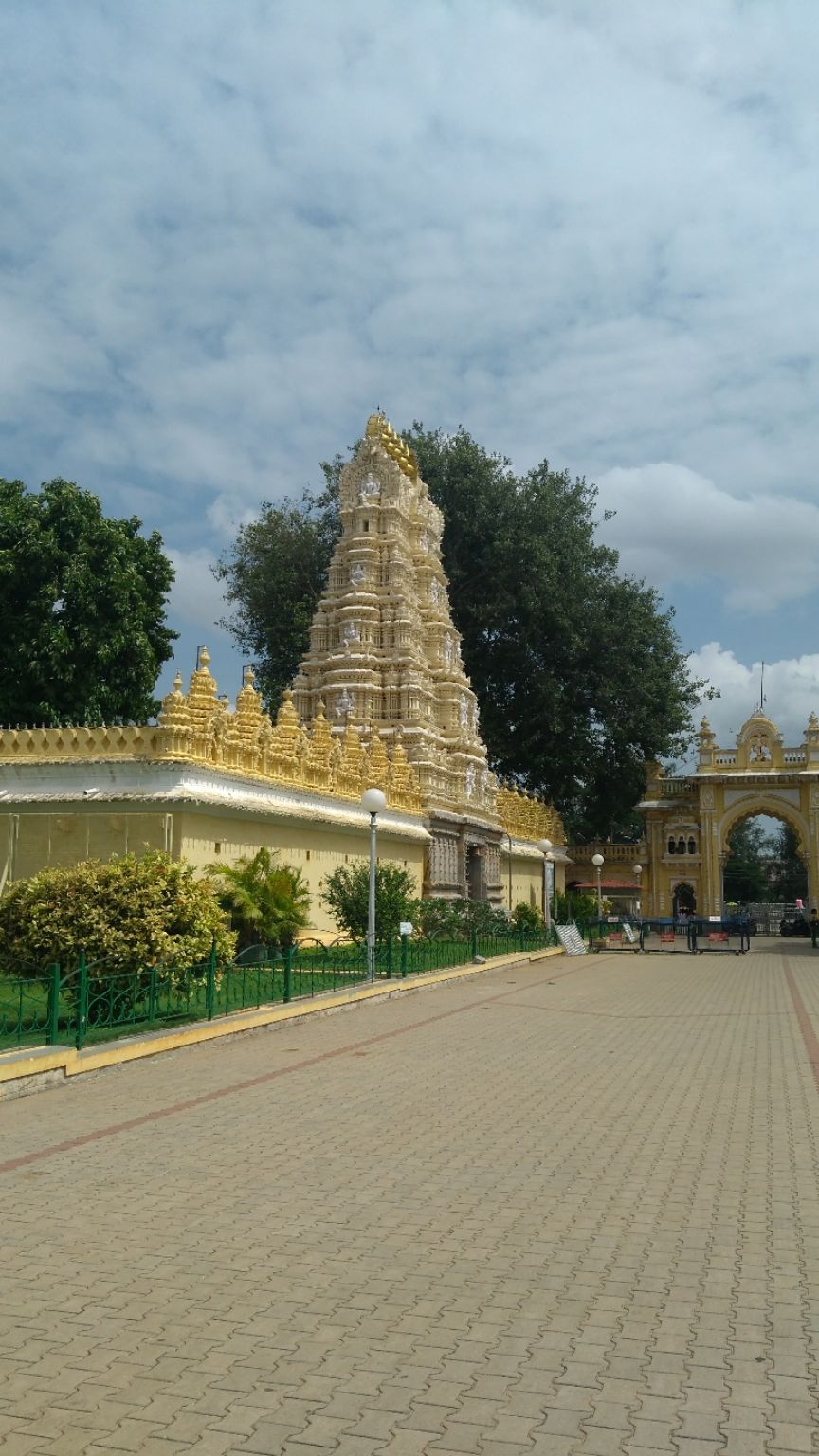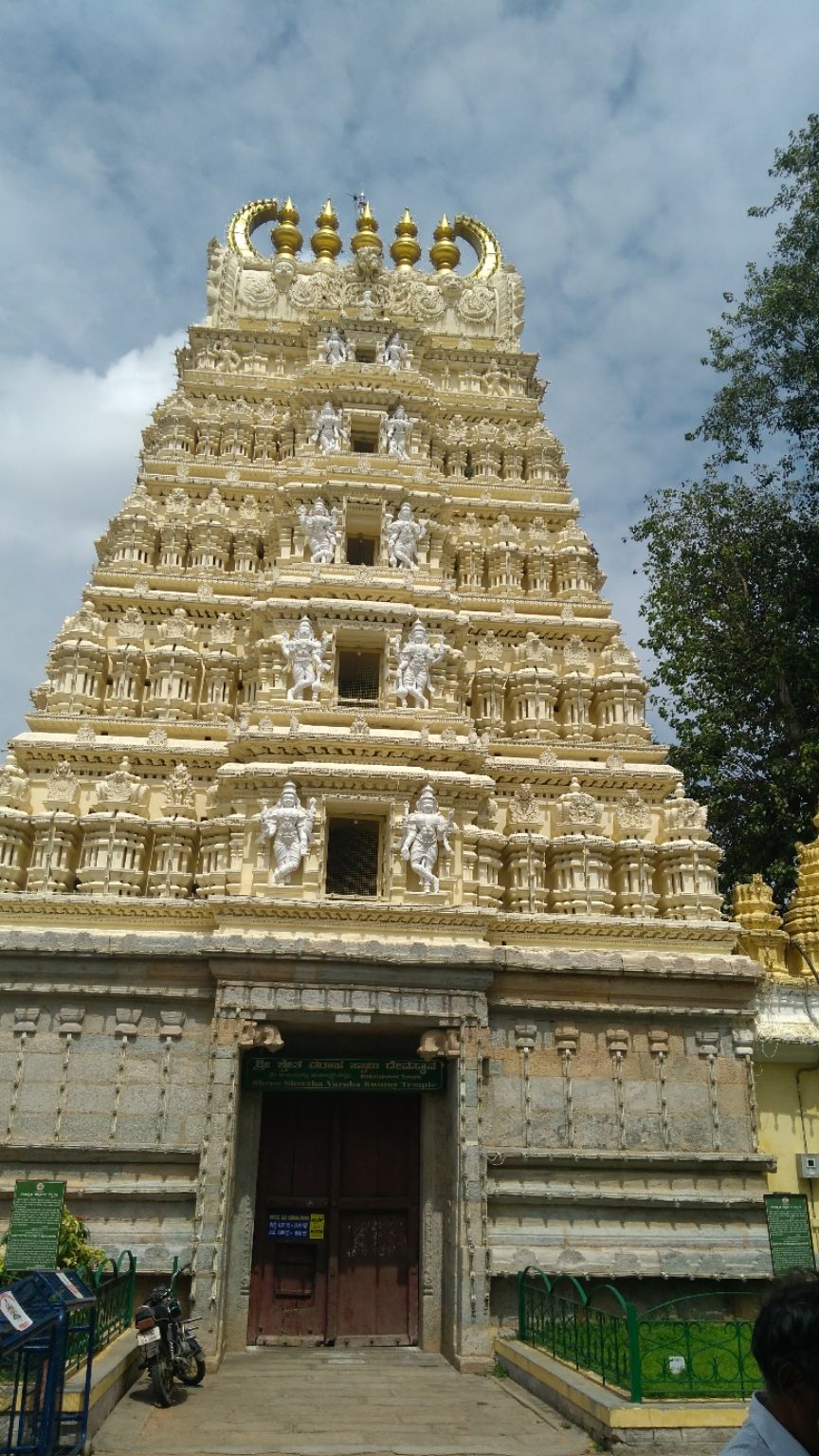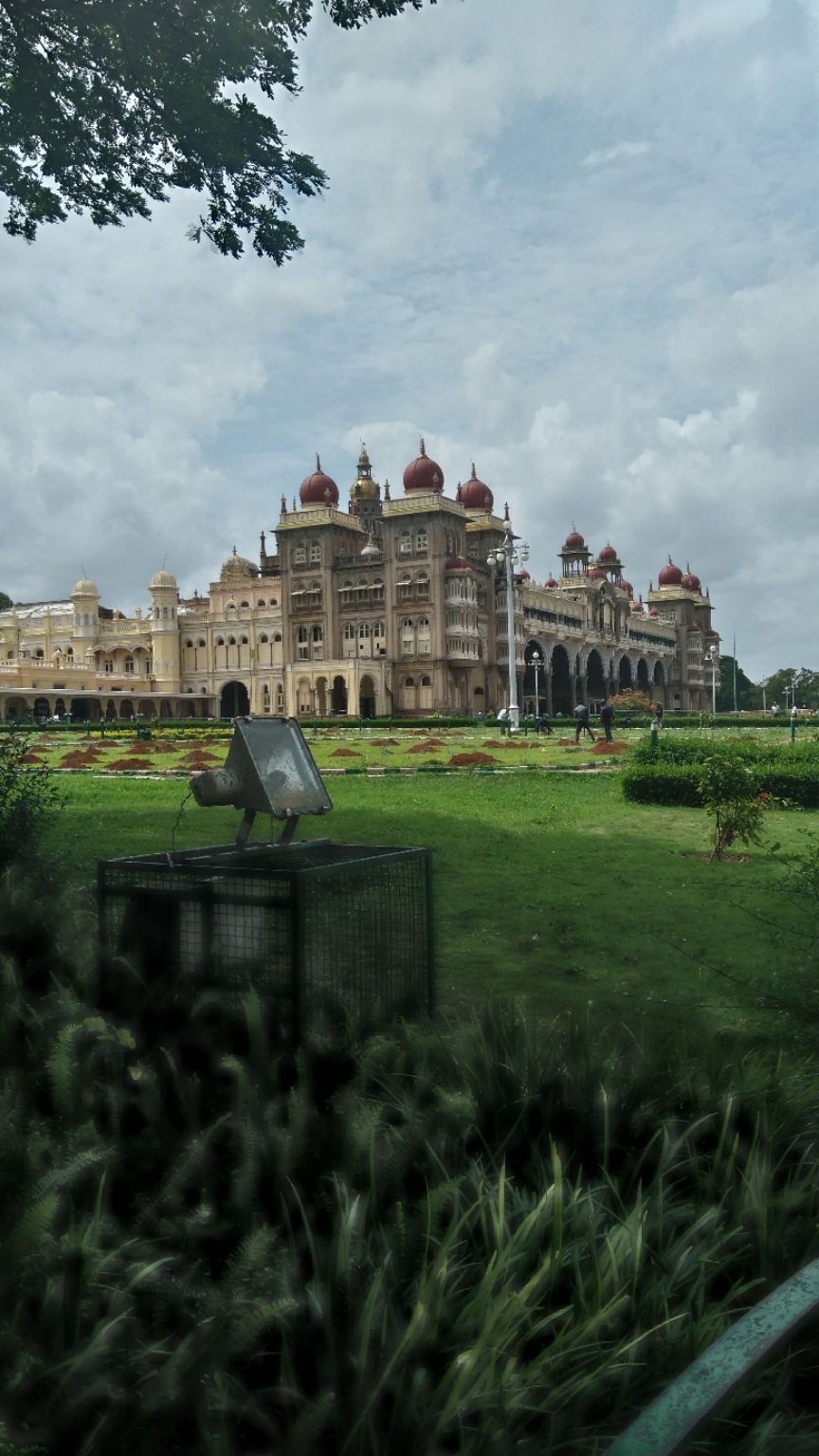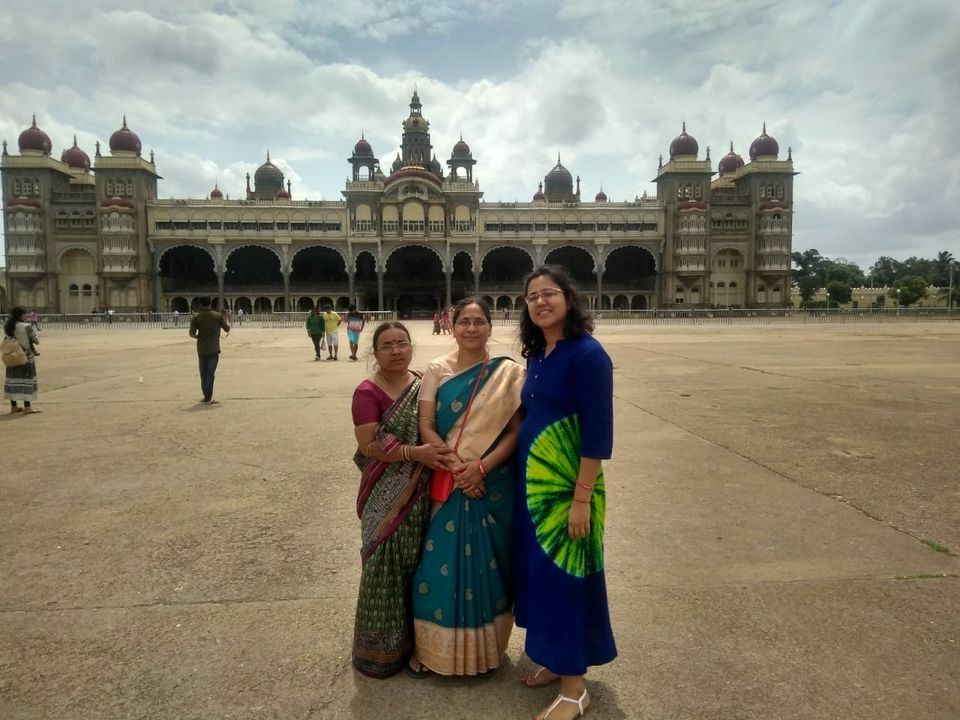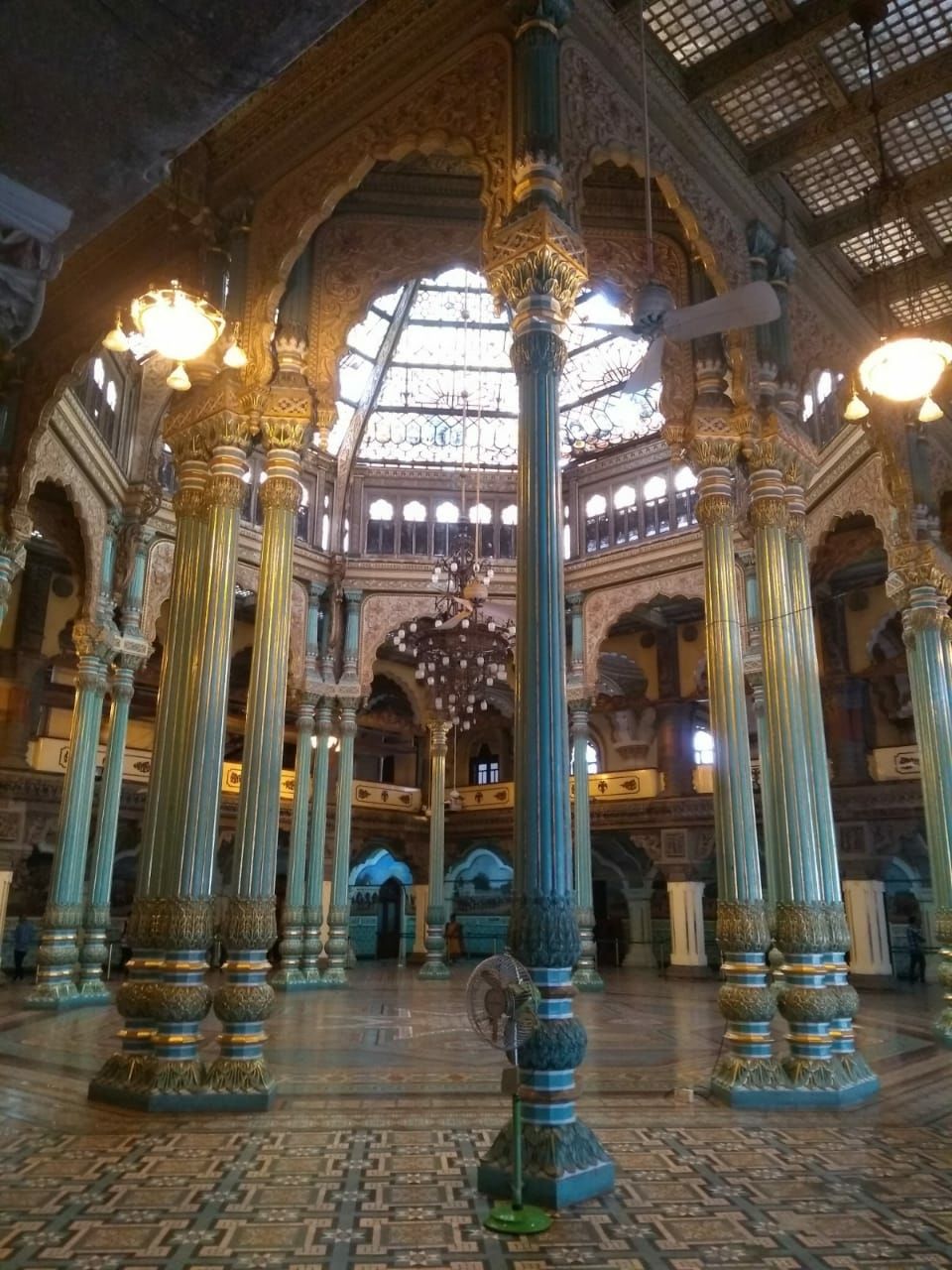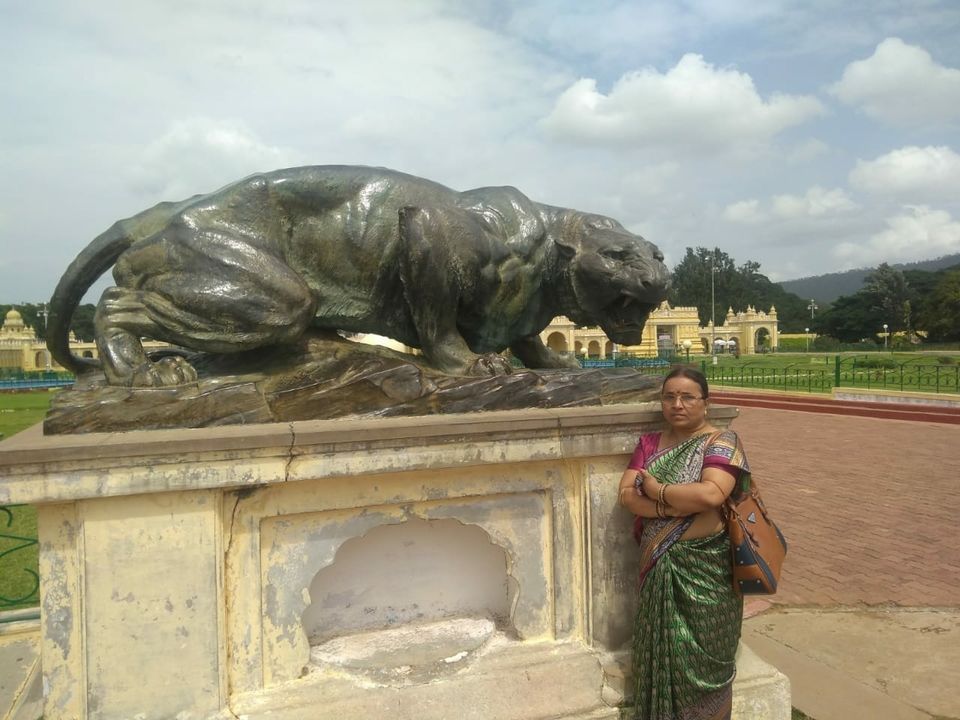 The first stop was obviously Srirangapatnam, Tipu Sultan's place. The city is rich with history and culture. You will find everything about Tipu Sultan there, like his palace, where he fought his battles, where he died, his clothes, his jail, his Maqbara (where he was buried). Basically, the town is dedicated to him. It's situated in the bank of the Kaveri river. First we visited Tipu's palace. But we were little early to reach there as the gates were not open by the time we reached. So, we thought of having breakfast there nearby, so that the gate would open in the meanwhile. I had some nice and crispy masala dosa. It was delicious, as expected. Then we headed straight towards the Palace. Well, to be honest there was nothing much to see as Tipu Sultan did not have time to concentrate on his Palace and he was busy fighting the Britishers all the time. So it's an ordinary palace made up of wood, where we can see the things Tipu Sultan used to use, like his sword, clothes, armor,shield, gun, utensils etc. Then we went to Tipu's Maqbara, where he and all his family members were buried. Our next stop was at the river bank. It was rainy season and hence the river was intense, else one could have a coracle ride there. There was a big banyan tree on the bank of the river, which looked like as if it's been standing there and watching everything that had happened in the place over the years. The next stop was Tipu's jail, where he used to keep all his prisoners-mostly the Britishers. He had an interesting jail which at the underground level and had a slanting surface. As per the local guide, he used to tie the Britishers in chain on the walls where we could see the hooks based on the height and that's why the slanting surface. The jail used to be full with water as the river is just at the backside of it. Based on the principle that water maintains it's level, he had pipes connected from the river to the jail and hence the water used to flow and fill it up. The prisoners used to be in water for maximum time of the day and hence used to die gradually. Some insane idea of punishing the prisoners by the use of Physics. And while we were covering all the places, our guide was my dad-in law. You know what the fun part is, when i asked the cab driver about the place, based on the fact that he was a local, he said "Ask sir (referring to my dad in law), he knows better than me", which was true. And there was a security guard near the Tipu's jail who we spoke to for a while and in the meanwhile my MIL said when she visited the place last time in 1988, the place was little different, to which the guard said, "i am sorry mam, i was only born in 1992." And i was like wow, that was funny. Well, with this we finished our sightseeing at Srirangapatnam and started moving towards Chamundi hills-the next stop.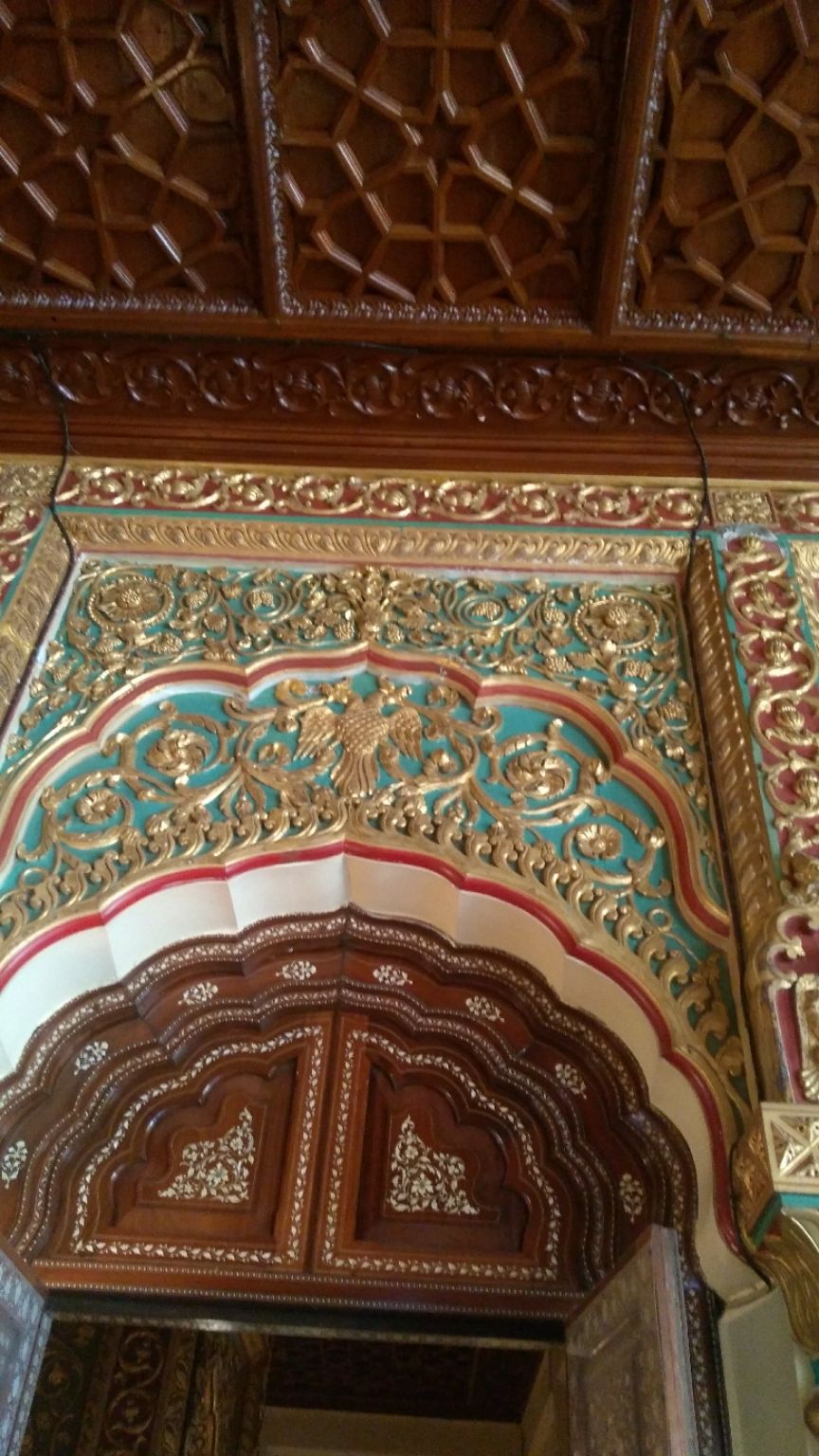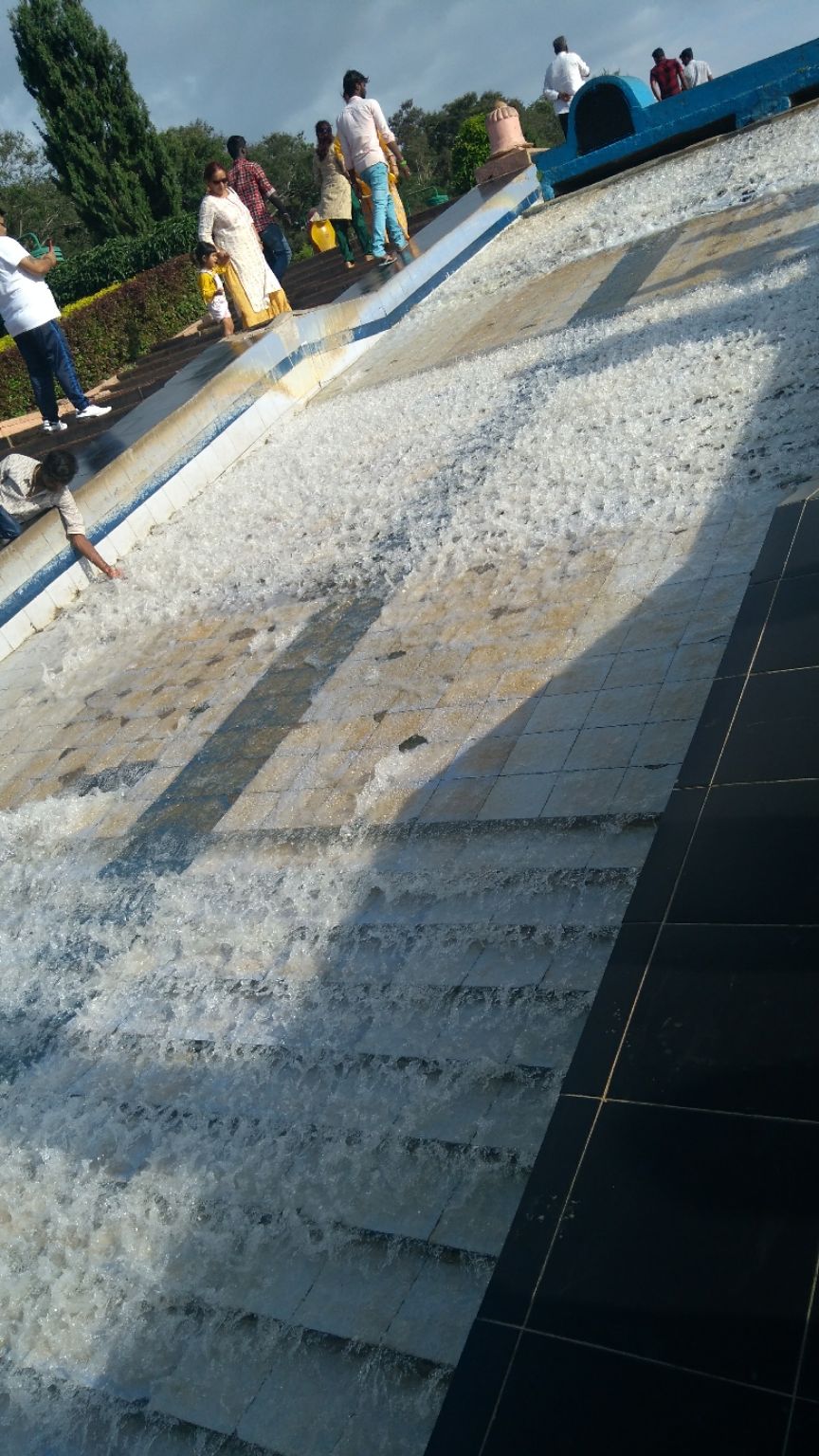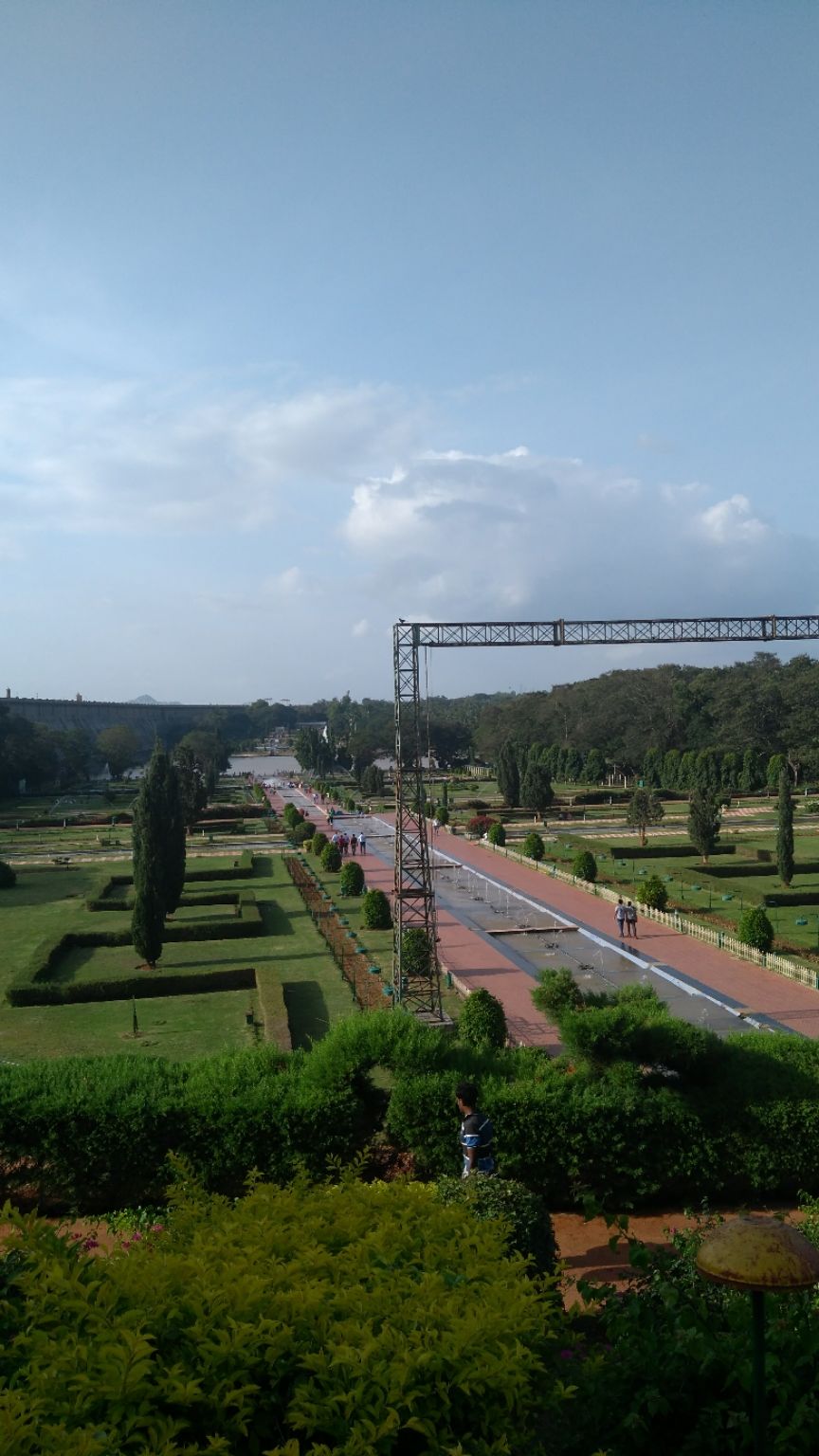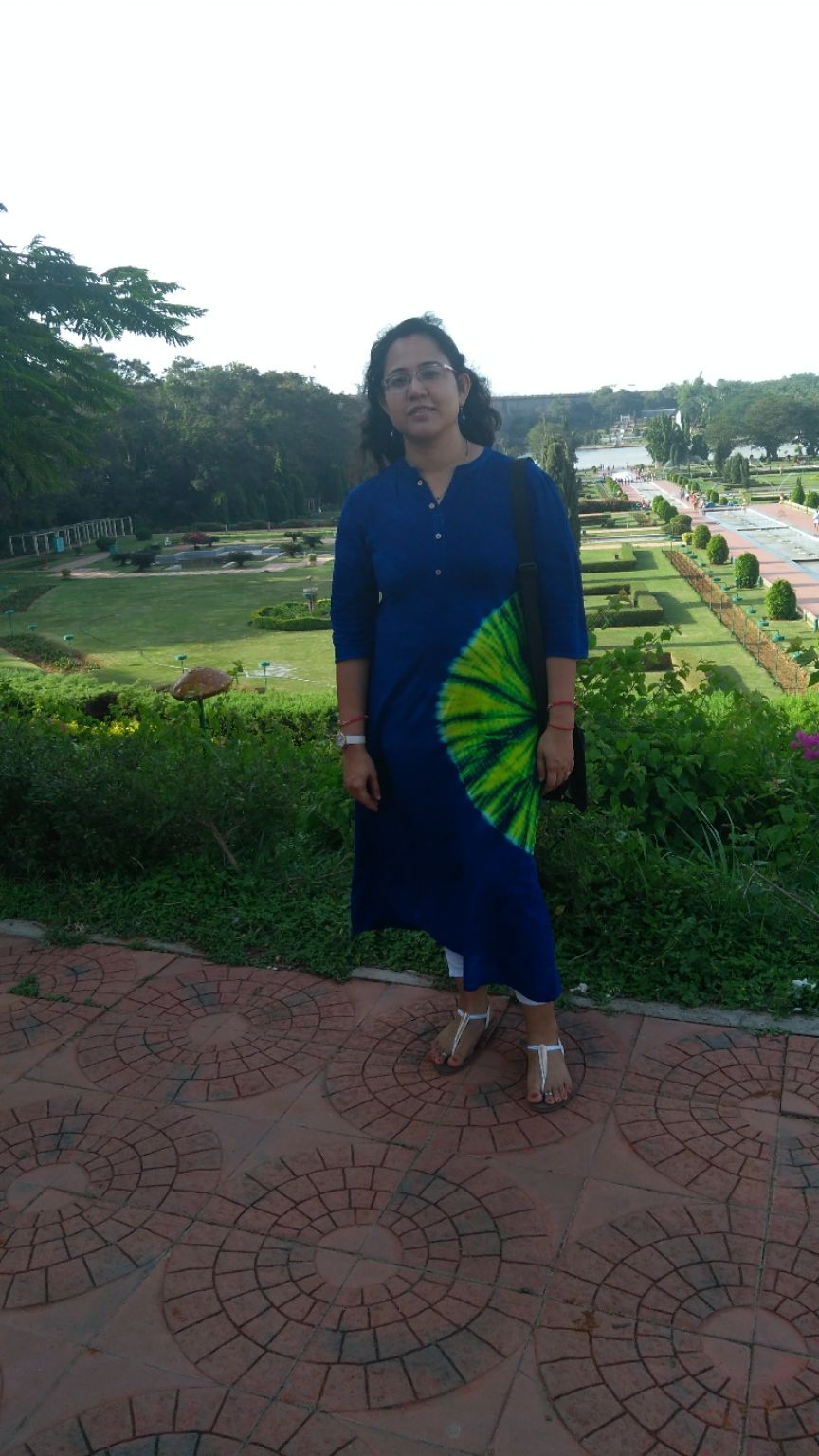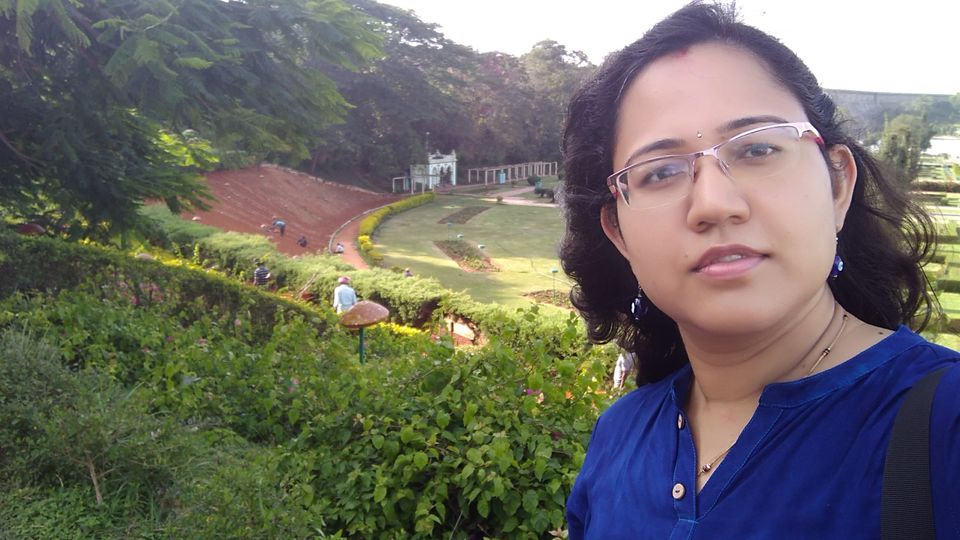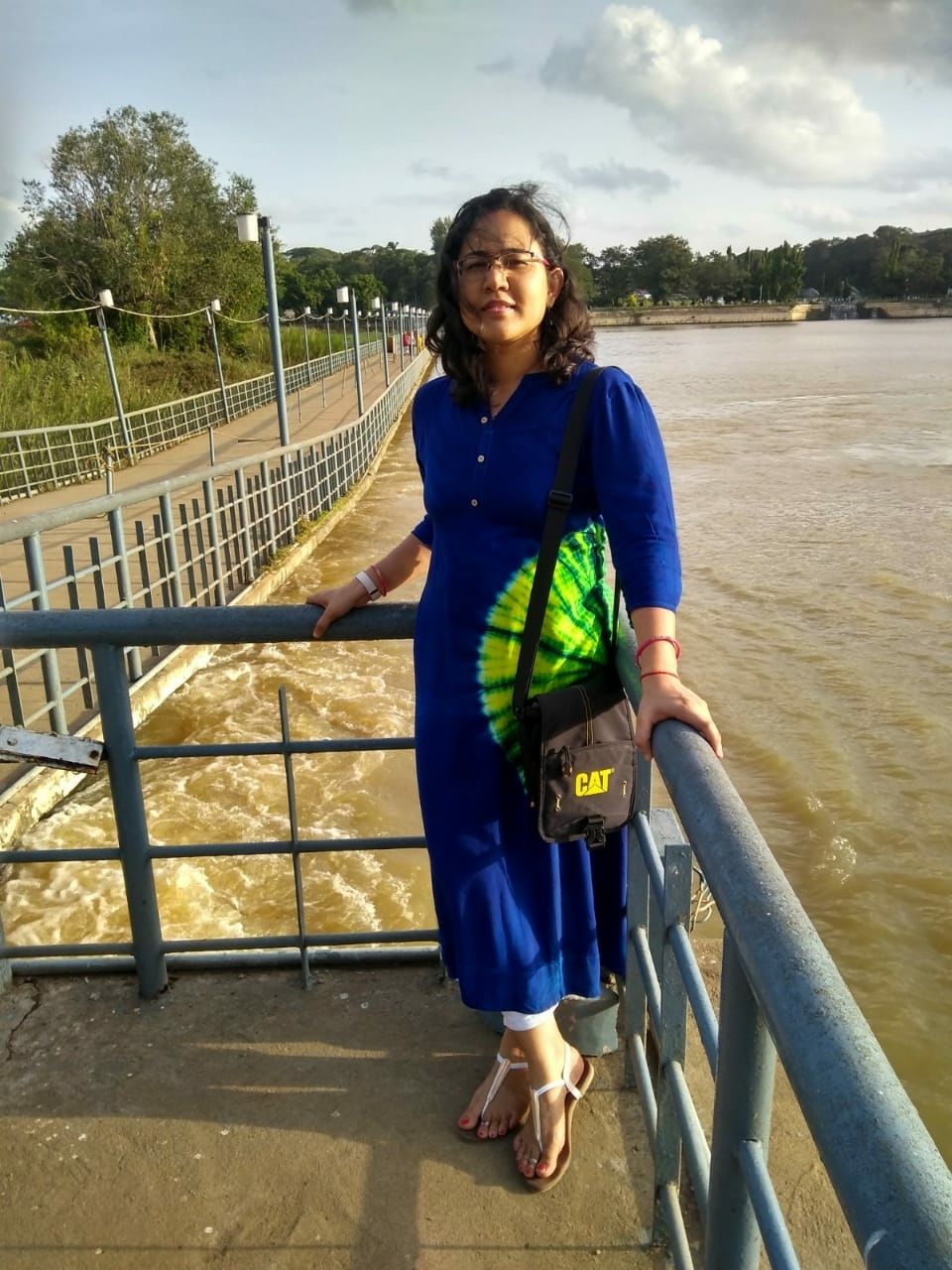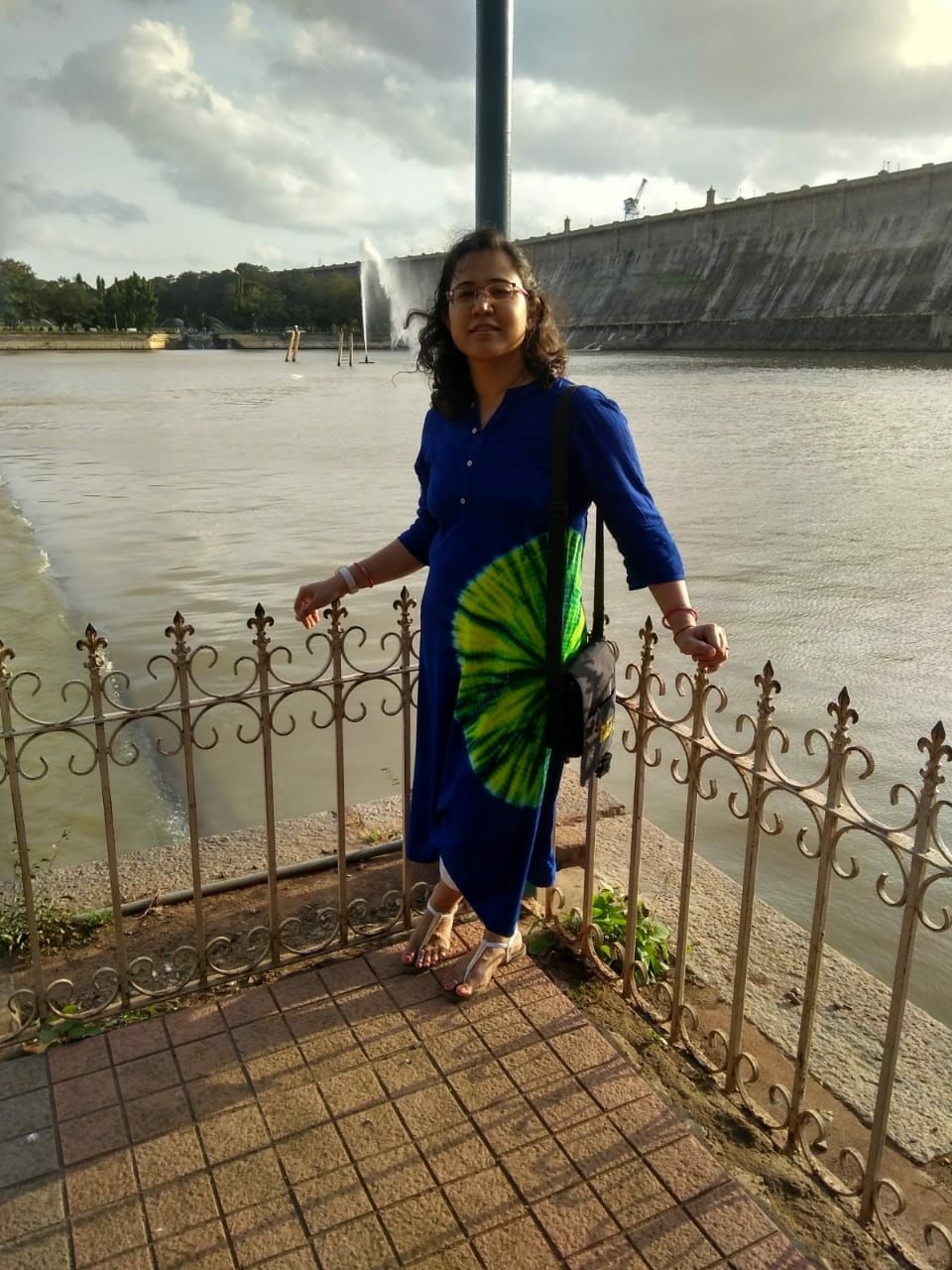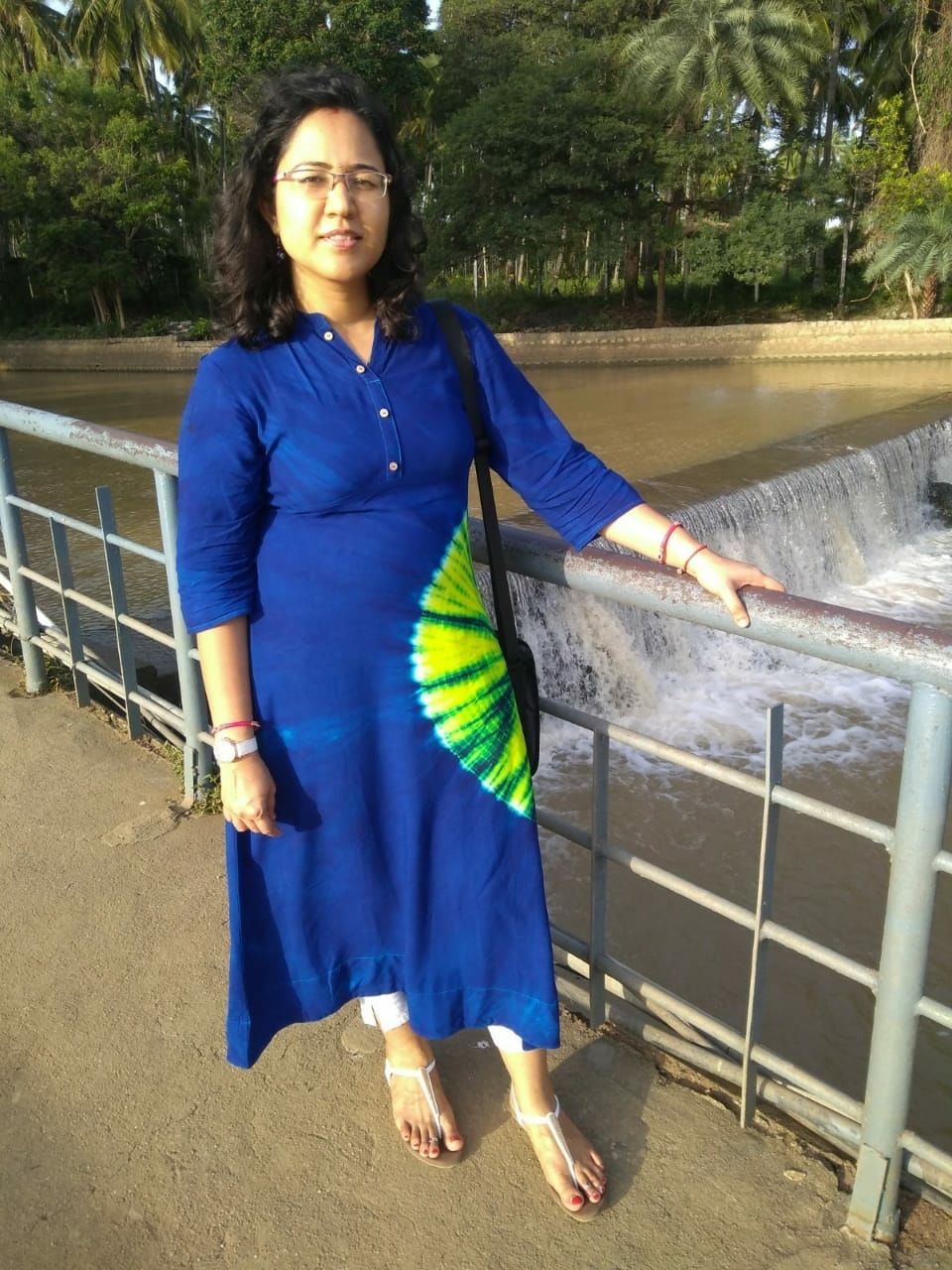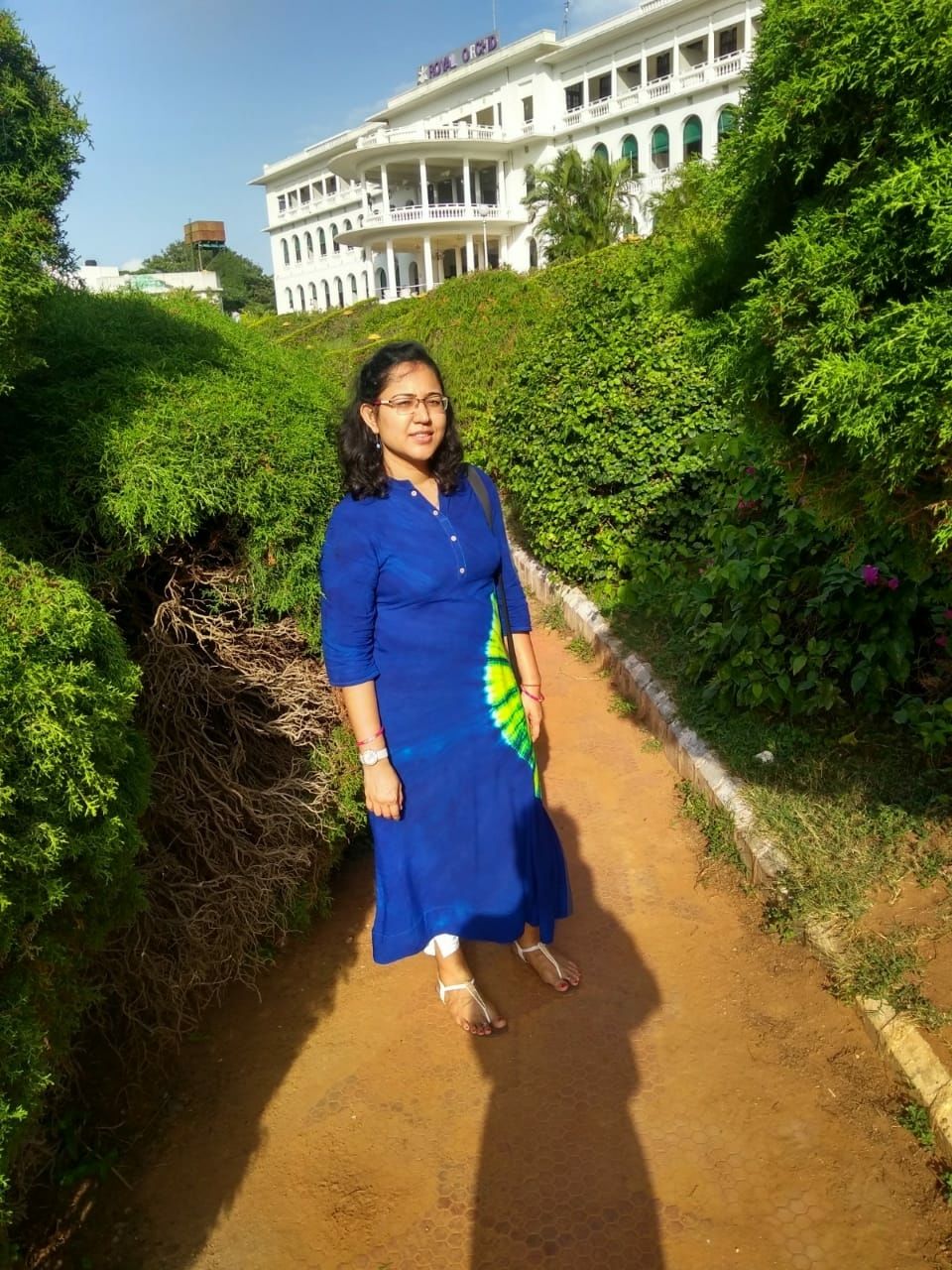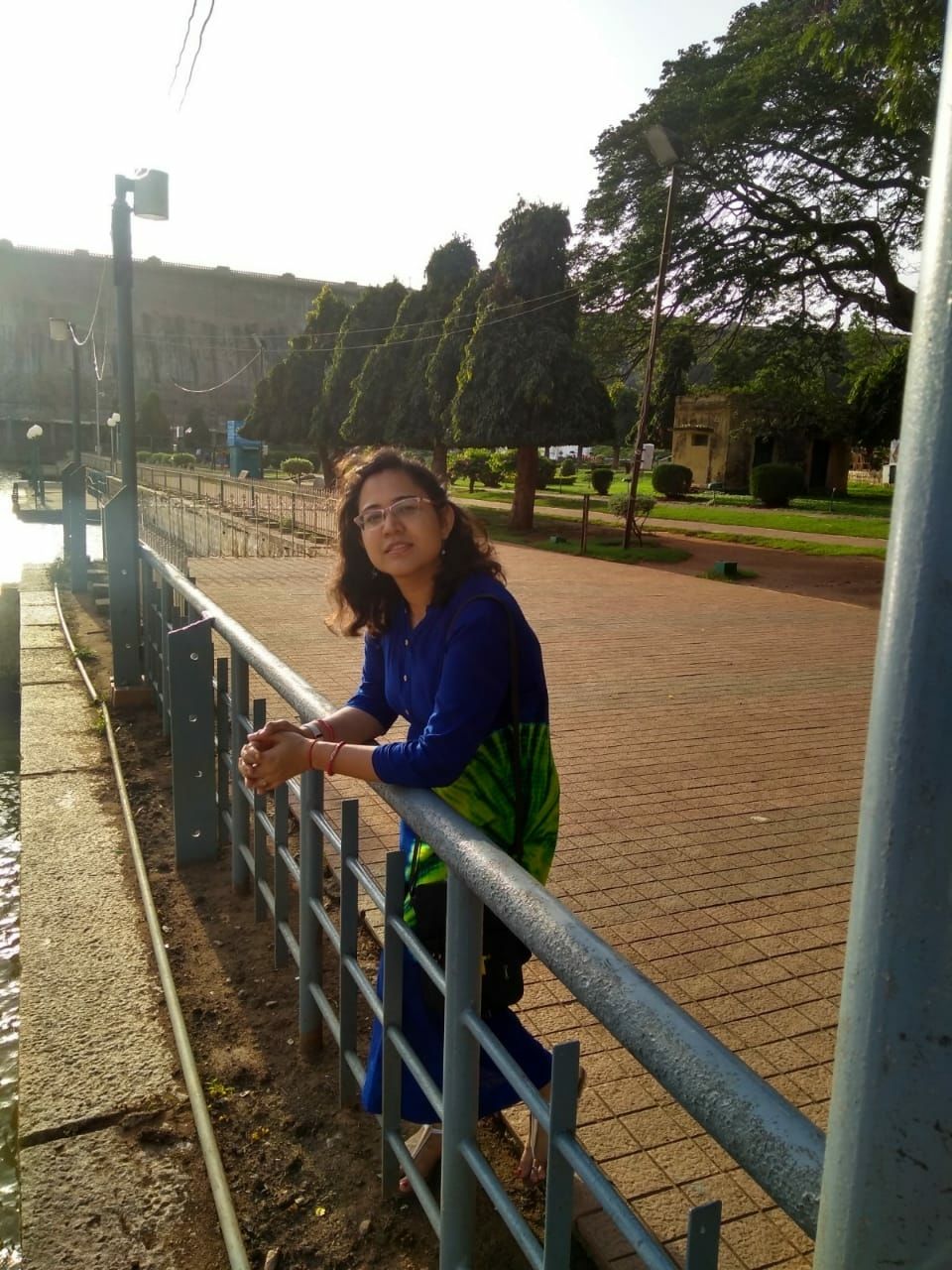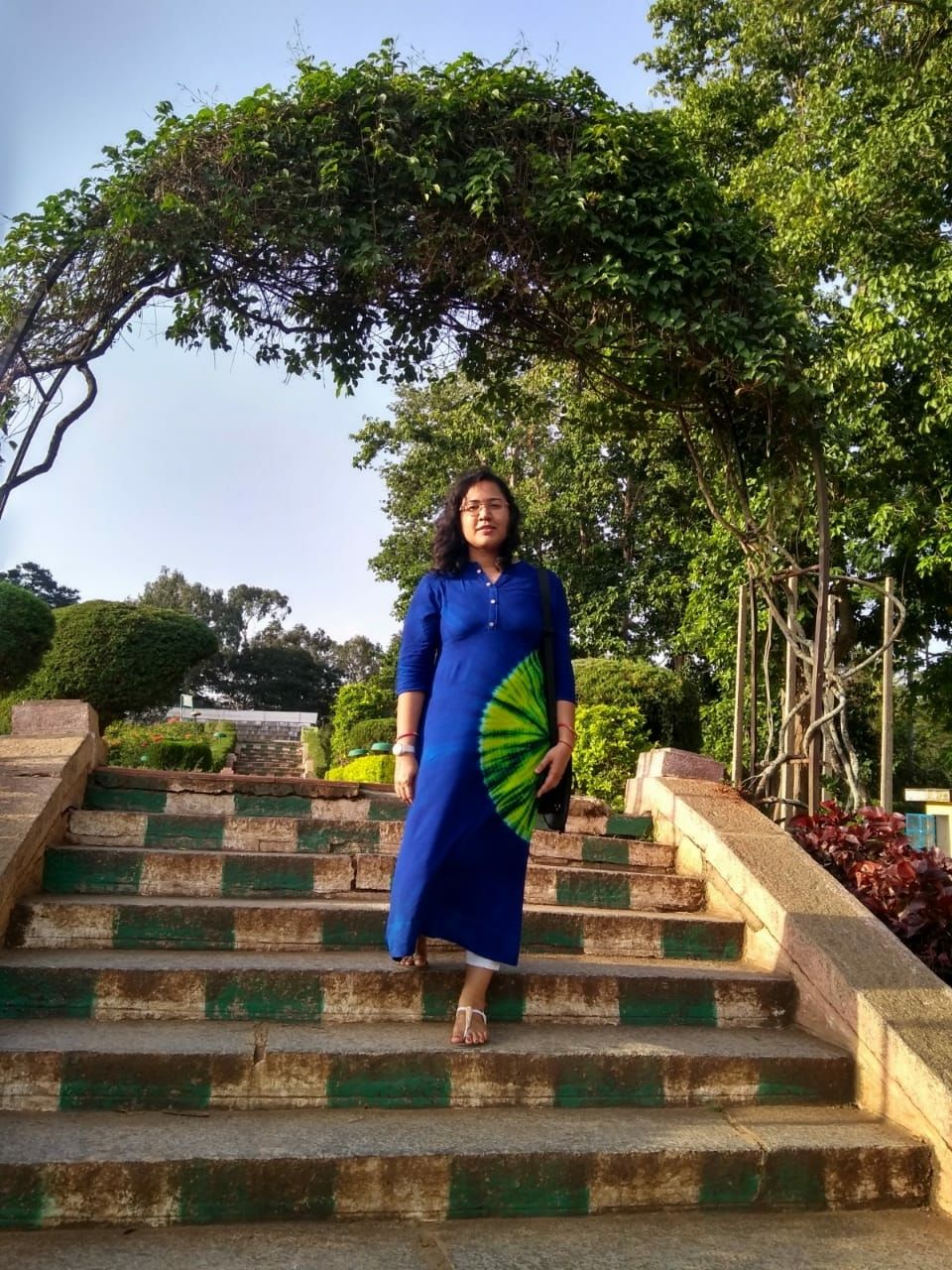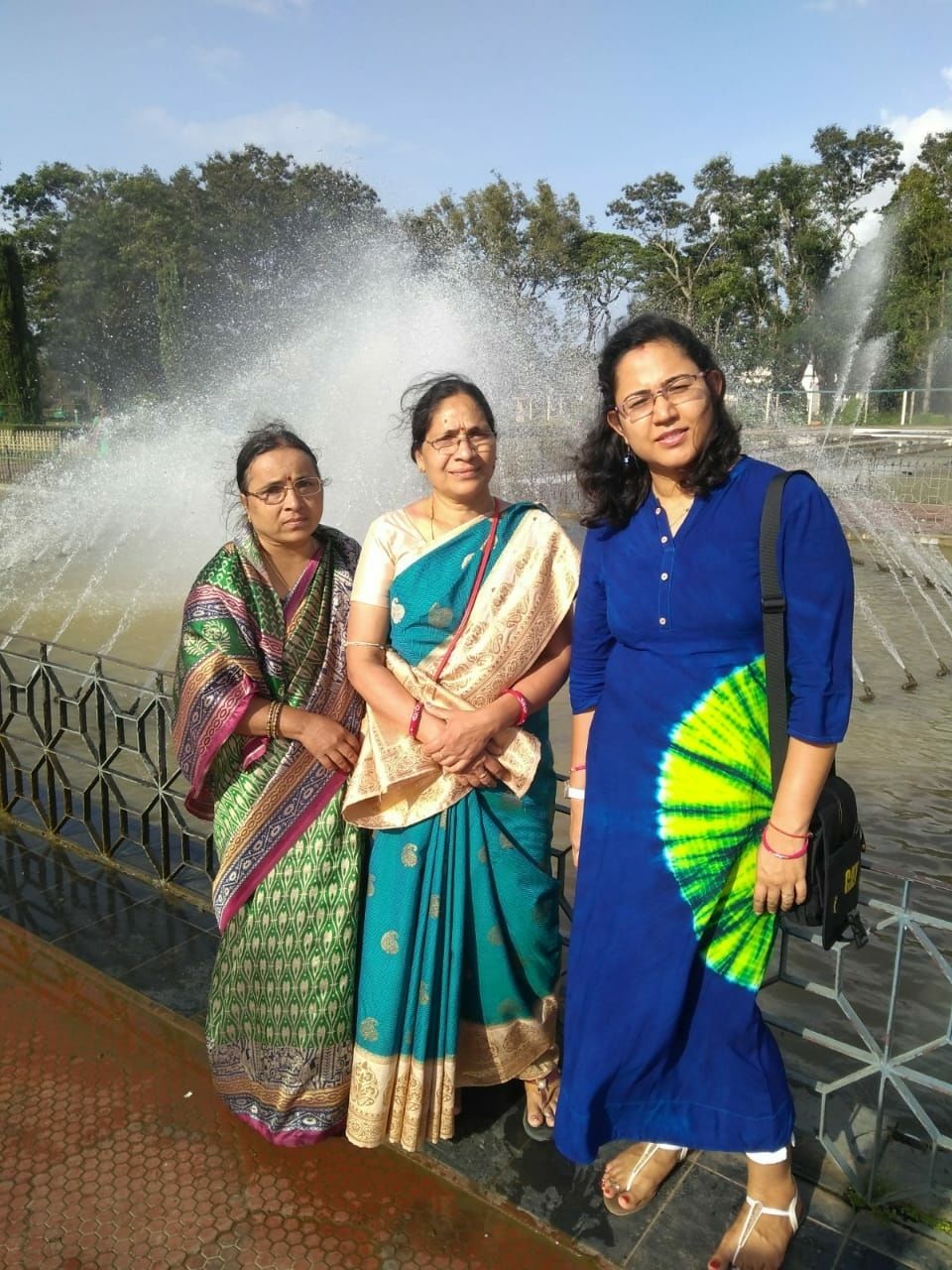 Chamundi Hills- As the name says, it's on a hilltop. There is a huge statue of a demon outside the temple premise, where we took some photos. Luckily there was no queue to enter inside the temple as it was a weekday. We went inside and our darshana was smooth as there was less crowd. Then we got some Laddoos which they were selling inside the temple. Being a Laddoo fan, I can say that those were not as delicious as the Tirupati Laddoos, but they were good. And everybody ate a little of their share and gave it all to me as  I was the youngest. Then we shopped a  little and headed to the next stop, which was a huge Nandi(bull of lord Shiva) statue, made up from a single stone. Apparently, this is the 2nd big structure in India which is made from one stone(as per the local guide). We stopped at one or two view-points on the way back down the hill and enjoyed the view.
Well, finally we reached Mysore and the car stopped at the famous Mysore palace. There is nothing much to describe about the place. This place is insanely beautiful, even though half of the portion has been closed for general public. The Wadiyar kings were very particular about their palace and hence we have the amazing piece today. You cannot just stop praising when you see this magnificent edifice. This is a complete treat to the eyes. Needless to say, this is the second most visited place in India after Taj-Mahal. Check the photographs for the better view of this.
Then we headed for lunch at a local restaurant and had some local food, which I did not like. And then our next stop was the 2nd famous in Mysore, The Brindavan Garden. This is situated next to the Krishnarajasagara dam. It is one of the most beautifully laid out terrace gardens in the world. The garden is enriched with a number of terraces, fountains, running and cascading water channels, lush green lawns, flower beds, shrubs and trees. The musical fountain is very famous here. But, unfortunately we could not witness the beauty of magical fountain as we had to head back home. We did not want the driver to drive late at night as that would be risky. So, we started by 6 and reached home by 9. And that ended our trip to Mysore. Even though this was my third trip to Mysore, this is my favorite as I felt very pampered through out, even if I am an adult now. They were all taking care of me being the youngest in the group. Hence, I loved this trip.
Thank you for reading my blog.